The quote,"One should not judge a book by its cover," seems perfectly true after getting to know about the sexual abilities of the famous personalities mentioned in this list. You will surely realize that even for a person who is visually stunning and super-talented, sexual and physical chemistry proves to be a different ball game altogether. So, prepare yourself for being taken aback after witnessing your favorite star making it to this list. Yes, the main contributors behind disclosing such a personal detail are the people with whom these celebrities did the dirty. Go ahead and find out who these 'Bad In the sack' people are…
Drake Likes To Shake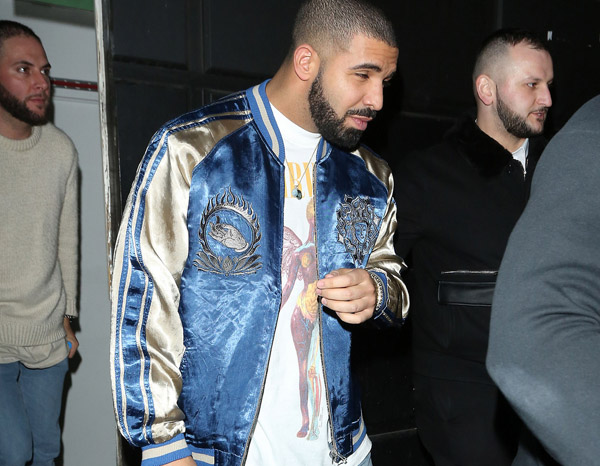 Drake would have surely not liked what his ex-lover Cyn Santana had to say about him in the year 2013 regarding his antics while in bed. Words like "small package" and his irritating habit of constantly watching himself in the mirror while making love were primarily emphasized on. People were really led to believe in such statements when a stripper from Los Angeles who got dirty with the rapper also had something similar to say. She narrated,"His [expletive] is not really big, but it's THICK… He was laying there on the bed with his leg spread open and my face in his [expletive] and his legs shaking." "Selfish lover" was the word which Cyn used for Drake when asked to describe him.
Paris Goes Overboard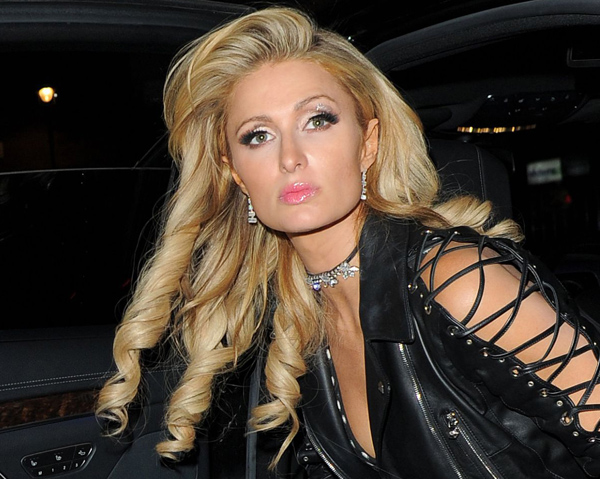 Yeah, I was shocked too, after seeing this bombshell making it on this list. It seems very ironical now to state the reason for her instant fame was a sex tape released in the year 2004. Nick Carter was not at all pleased after spending time with Paris in bed. He had words like "drunken prude that didn't seem to like [expletive]," to say about her. He just didn't stop here saying that Hilton," relied on drugs and drink to give her confidence in the bedroom and was more often than not too wasted to even perform." Well, it is understandable what a man has to go through if he underperforms, but, things get really awkward when the news of a girl doing so pops up. I can just say, Better Luck Next Time, Paris.
Sharapova Wants Silence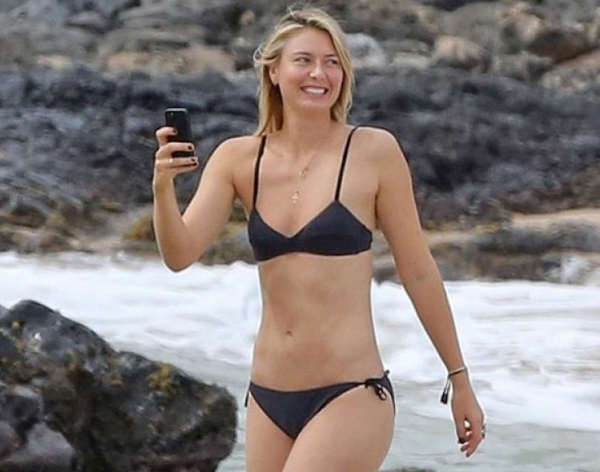 We all have witnessed how well Maria Sharapova performs while on a tennis court, but, apparently the case is completely opposite when it comes to bed. As Maroon 5 lead singer Adam Levine did say some unbelievable things after spending time with Maria after her match. He said, "I can't tell you how disappointed I was. I really thought, like a lot of guys, that she'd be the loud screaming type … She wouldn't make any noise during [expletive]… She just lay there like a dead frog. She even got angry if I started to moan, said it 'ruined her concentration. It was so disillusioning that I went on Paxil for a month afterward." Though, Adam totally rubbishes all such comments saying he never said such things.
Angelina Jolie Doesn't Get Off That Way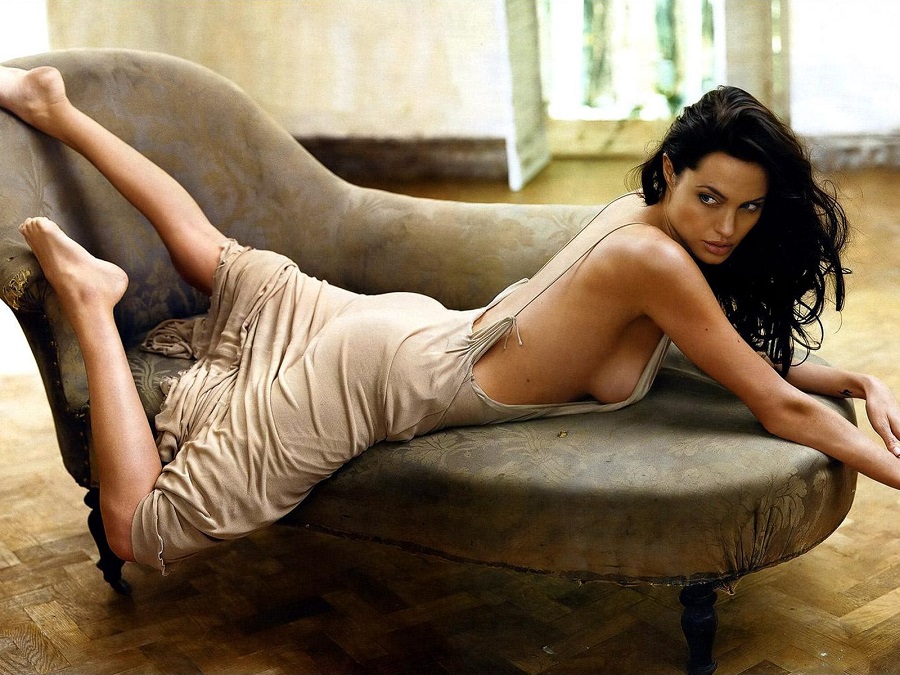 Angelina's ex-husband Bob Thornton was spotted admiring Jolie's beauty saying that she was the prettiest woman he had ever seen in his life. But, he had something totally opposite to say when it came to matters while in bed. While being asked questions about making love with Jolie, Bob compared her to a "couch". It is believed that the unconventional methods and ways that Jolie has in bed are the primary reason for her complaining former lovers. In the year 2007, in an interview with OK! magazine, Jolie said,"I had started having [expletive] with my boyfriend and the [expletive] and the emotions didn't feel enough. I was no longer a little girl. In a moment of wanting to feel closer to my boyfriend, I grabbed a knife and cut him. He cut me back."
Britney Is Actually "That Innocent"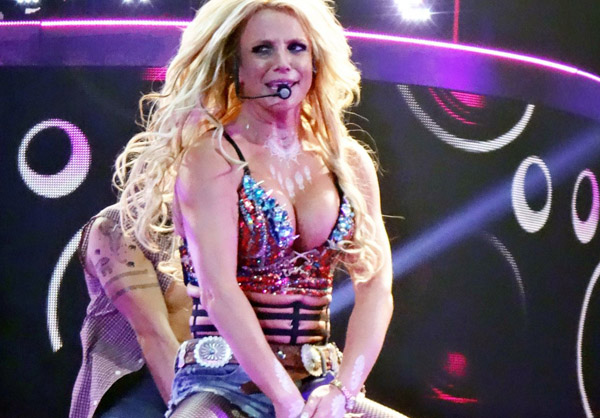 Britney has managed to seduce males in her song's videos totally. But, when it came to actually performing the real deal her ex-boyfriend Marc Terenzi, had a completely different story to narrate. He openly talked to The Daily Sport, a British newspaper about the time the couple spent. He said, "Half the time she didn't even know what she was doing. Britney was inexperienced compared to most other women. She has an amazing body and certainly knows how to turn a guy on in her pictures and videos. But, when it comes to real life it's a different story. Other girls I've been with are ten times the woman she could ever be." Well, Britney would not have been pleased after listening to this surely.
Leo Speeds To The Finish Line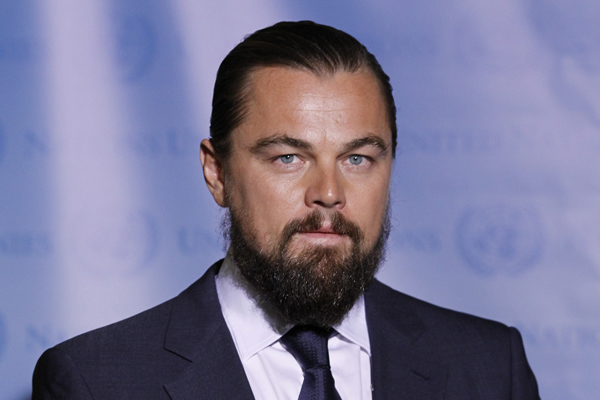 Sorry to break the hearts of probably all the ladies out there. Undoubtedly, he is a heart-throb, but, sorry he is not that good in bed. His ex-girlfriend Bobbie Brown teased him sarcastically saying that he doesn't have the stamina to last longer than even some of his movie trailer. She added by saying that the worst thing is that he is well 'equipped' but still couldn't please her. To be precise she said, "Wait a second! Don't move, Bobbie. We need to slow down. He was… titanic." These comments seriously question his credibility and his frequent parties at the Playboy mansion. Though, we don't take away from him the fact that he is definitely a ladies man. But, what if the ladies come out with words similar to Bobbie?