A man's best friends, dogs have always been loyal and helpful to their masters. Everyone has a preference when it comes to  choosing the breed of their dogs. Here are a few crossbreeds of dogs that will win you over with a single growl in case you cannot pick out just one breed.
The Popular Crossbreeds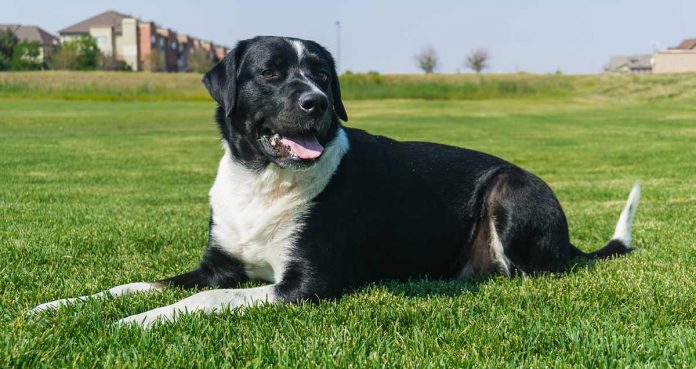 Are you planning on adopting a dog but utterly confused about which breed to go for? Are you spending most of your time thinking about adopting a kid-friendly Pitbull or an intelligent Golden Retriever or perhaps a docile Bulldog? They all have some of the unique qualities that we want in our pet but we can't just adopt all of them. But what if you find all those qualities in just one dog?Yes, this is true you actually can have a kid-friendly dog with an intelligent mind. For that, all you have to do is to go for a crossbreed. Another perk is that crossbreeds live a longer and healthier life in comparison to the pure breeds. So it would mean more adventures in life with these adorable canines. Isn't it just perfect? Let's now delve little more into the details and find out the options we have.
Pitsky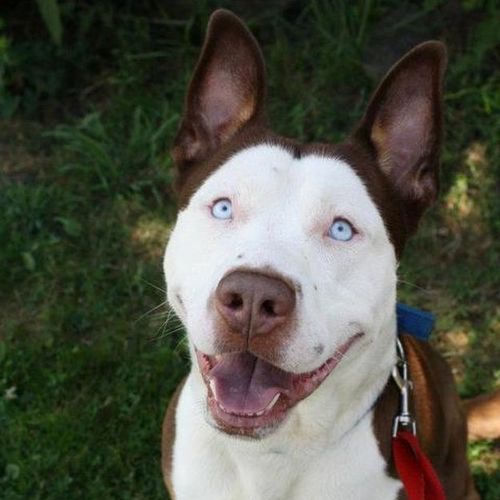 As the name itself reveals this dog is a mixture of Pit Bull and Husky. This muscular crossbreed is always high on energy and is very loyal to their master.  This dog requires doing a lot of exercises. Even a furtive glance on the Pitsky would make you realize that this animal is descendent of Pitbull and Husky both. Even as a canine puppy, these crossbreeds would definitely be physically very strong. Weighing somewhere between 35-65 pounds, they inherit their bright light colored eye from Husky and their pointed ears and stout muscular body from Pit Bull. This crossbreed makes a perfect choice for those who adore Pit Bull and Husky both.
Golden Dox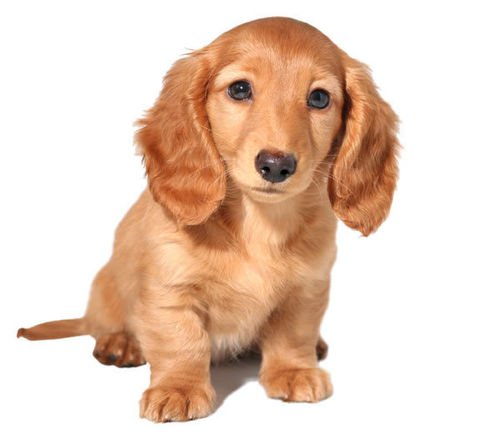 If you want to pet a dog who is fun loving and can also be easy to train, then this hybrid is exactly what you are looking for. Golden Dox is the cross between Golden Retriever and the little Dachshund.  Along with being kid-friendly, the dog can also work as a watchdog. The size of a Golden Dox depends on the size of its Golden Retriever and Dachshund parents. An adult Golden Dox weighs between 30-60 pounds. As soon as these puppies open their eyes, could you stop yourself from cuddling them? They own a very adorable appearance receiving long, low body from the Dachshund and long hair and face from golden Retriever. They come in different colors that include brown, black, black and tan, red and yellow or a blend of these colors.  The life expectancy of this lively animal varies from 8-10 years. Could you ever choose between a baby and this puppy? Yes, it's too hard, we know.
German Chow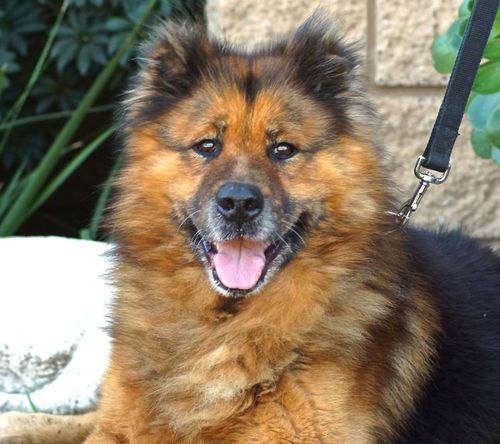 The German Chow is the offspring of puffy Chow Chow and the German Shepherd who happens to be the second most popular dog in America. This crossbreed is the owns a huge personality with an average weight of 40-95 pounds. They resemble German Shepherd in terms of size and has a head shape and fluff of Chow Chow.  They are usually very protective of their owner and loves human presence around. On the flip side, they are sometimes quite stubborn and the owner requires a lot of patience and time to deal with them. These dogs would definitely fit the k9 service dog criteria perfectly.
French Pin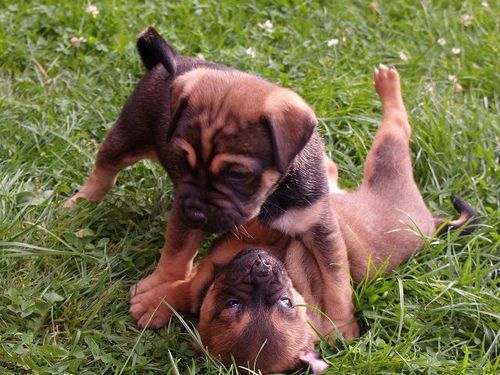 Well, this one is little different from the other crossbreeds, the parents of this crossbreed are also crossbred. The French Bulldog and Mini Pinscher parents this adorable dog named French Pin. They have big ears hanging out of a tiny but sturdy and muscular body. They weigh between 15-25 pounds and can live up to 15 years. They are recommended only for experienced owners as they are quite independent and energetic enough to get herself in troubles. They require regular visits to the dog training centers for exercise and fitness.
Cheagle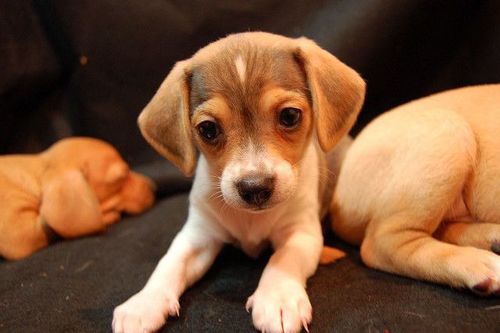 Usually, the progenies share a great amount of similarity in their appearances with their parents but this crossbreed just stands for the opposite. Cheagle is the mixture of Chihuahua and the Beagle, but you hardly could tell. Having lifespan of 10-14 years they have a puffy body of a beagle and small size of the Chihuahua. As far as their temperament is concerned you need not worry as they are very friendly, playful and outgoing. They can be trained easily and also serve as a watchdog. All they need is little attention and affection from their master. How could someone ever pick a kitten over these puppies?!