For a celebrity, an award show is THE time to shine as a style star. A good dress at an important award show can make or break your career. We all know that everyone waits for these stars to make their way down the red carpet in the hopes that they deliver the most enchanting dresses. It is up to these celebs to make use of their fame and stir some change in how fashion works. Here are some of the most memorable dresses that were worn at the Oscars by famous actresses and artists throughout the years 2000 to 2018. The daring looks that these celebs have worn on the red carpet have indeed made us cringe, palpitate and smile for multiple reasons. Do you remember these looks that your favorite stars decided on arriving with at the red carpet event for the Oscars throughout these years? In case you forgot, allow us to remind you.
Charlize Theron at the 2010 Oscars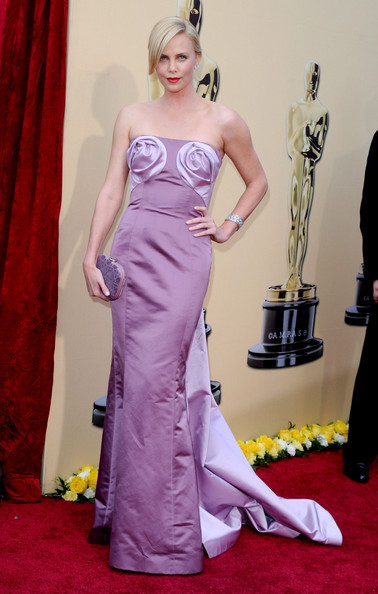 We all know that the statuesque beauty Charlize Theron is one of the most actresses that designers flock to. Her physiques truly are a designer's dream as she is literally sculpted like a mannequin. She has had a lot of stand-out looks on the red carpet. However, Charlize's lavender Dior dress with bustier roses received created a little buzz when she wore it at the 2010 Oscars.
Halle Berry at the 2002 Oscars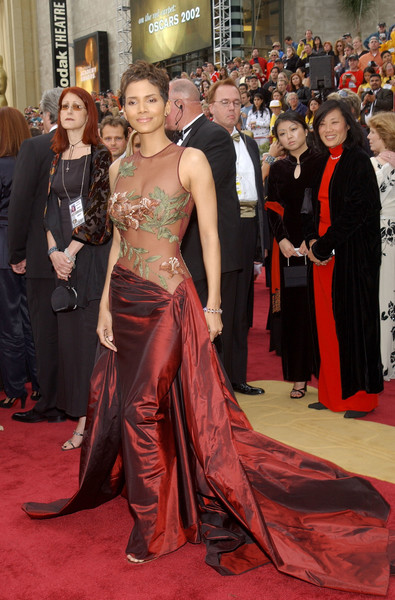 If you have not seen Halle's sheer Elie Saab that she donned on when she won the Best Actress Oscar, then you are certainly living under a rock. We do not need to start with how beautiful the actress is because it is a well-known fact. Her dress certainly embodies her sexy yet sophisticated persona. It is definitely one of the most iconic looks ever to be seen at the Oscars in history.
Gwyneth Paltrow at the 2012 Oscars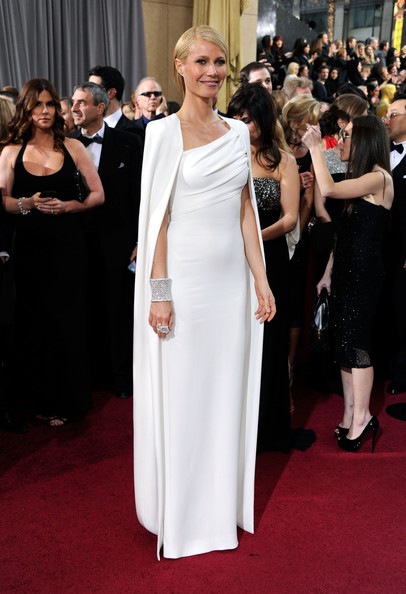 Ever since her big break in the 90s, Gwyneth has never stopped amazing us with her red carpet looks. She has remained a trendsetter throughout these years. So it is not a surprise to see her on this list. We all know that Gwyneth never wears a forgetful gown at any of the events she attends. So this avant-garde Tom Ford's caped white gown she chose become yet another iconic look of hers.
Heidi Klum at the 2008 Oscars
Heidi Klum is one of the most successful models to ever step foot on this earth. With a face like that and a body like hers, she can do no wrong. So this overly dramatic red dress she wore at the 2008 Oscar red carpet was left everyone speechless. She certainly knows how to wear an otherwise overbearing dress that would consume any other person who attempts to pull it off.
Jennifer Lopez at the 2010 Oscars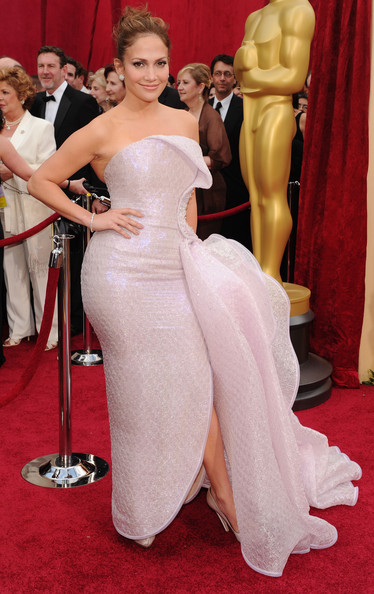 Jennifer Lopez is still considered to be one of the most beautiful women on earth, even after all these years. Her music and booty made her a household name and Jenny from the block has never slowed down. So when she attended the 2010 Academy Awards, JLo decided to wear this incredible Armani Privé number. With curves like hers, this dress was THE choice to go and boy did she look good!
Zoe Saldana at the 2010 Oscars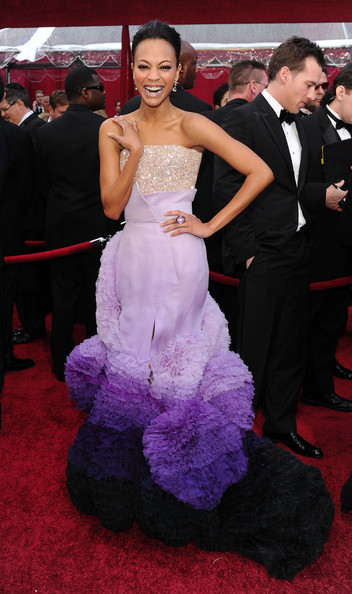 Zoe Saldana has always been an eye candy. Her big break came after starring in the megahit 'Avatar' after which Zoe became one of the most sought after actresses ever. Her red carpet style has also evolved a lot after climbing the ladder of more and more success. This fluffy purple Givenchy gown that she put on is certainly a piece of art that differentiates Zoe from the rest.