We've outstretched ourselves in all the corners of this world. Reaching to the farthest areas doesn't seem like a big deal anymore. Especially when we can connect with people from different continents. Yet, finding someone in particular about whom we know nothing at all is almost impossible but a guy beats all the odds this time.
People tend to forget happy moments and lose faith as quick as a wink. However, those who have learned to appreciate the joy in small-small things will relate to this story's ups and downs. Happiness comes in all shapes, sizes, and colors we just need to realize. Love is all around us even in the darkest of moments we just need to feel it. The first thing that struck our minds after knowing this war hero's story was the lyrics from Rihanna's evergreen song, "We found love in a hopeless place." Once you'll know more about him you'll think of the same.
Mike, The Sergeant
Master Sergeant Mike Maroney was given orders to save lives when Hurricane Katrina hit the United States. Sergeant Maroney was saving lives unknown to what was awaiting him. This Hurricane changed many lives around the U.S. and Maroney is one of those people. But did this change prove to be good or bad for him? We'll know it only with time. 
Hurricane Katrina
Hurricane Katrina has been harsh on the U.S. This natural disaster was nothing less of a nightmare. Many circumstances and events became the reason for an overall change of landscape in the Gulf Coast. It affected a vast number of families, destroying cities as it reached further into the country. Maroney was assigned a work to be done and one family trapped in their home during this phase of national emergency were about to play a big role for the sergeant; bigger than anyone's imagination.
Storm Is Brewing
On August 25, 2005, when Hurricane Katrina reached the coast of Florida it was measured as a category 1 storm. The then Governor Jeb Bush announced emergency and the very next day the hurricane was becoming more dangerous that within a day it was declared a category 2 hurricane. Even the Governor of Louisiana, Kathleen Blanco informed about the state of emergency. The White House started help from its end by sending National Guard troops to the affected areas. Sadly, it wasn't in anyone's hand to stop the possible harm.
Katrina Heads To New Orleans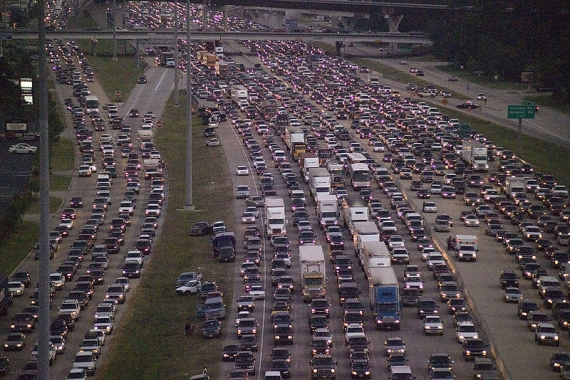 On August 27, 2005, two days after Hurricane Katrina hit the Florida coast, New Orleans Mayor Ray Nagin declared an optional evacuation for the metro-area residents. While the danger of the hurricane was underestimated by everyone, by the next morning the hurricane was in its giant form. The winds were blowing at a speed of 160miles/hour and it was now a category  5 hurricane at 7 a.m. The situations were worst for all the families stuck in the storm. Sergeant Maroney was about to encounter one such family during those days.
Mandatory Evacuation
Looking at the hurricane reaching the roads and residential areas but not even close to slowing down, within the next few hours, Mayor Ray Nagin declared mandatory evacuation for the people of New Orleans. As it was practically impossible for all residents to leave the town at the right time, the mayor announced a football stadium as the place where the residents could stay safe. It was the Superdome where more than 25000 people found shelter yet all people weren't safe. They weren't able to make to the Superdome and were waiting for help to reach to them.
It Was Too Late
The mandatory evacuation orders came late enough that it wasn't possible for this huge a population to evacuate so soon. When more than one-fifth of the city population lacked personal means of transport such as cars and bikes and hence, were forced to wait for help. Pararescue specialist Maroney with his team was working day and night to rescue these people. He was not giving up on any single person he saw while on the chopper. While he didn't remember all the people he rescued, one face from this rescue mission was about to become an important part of his life.