This couple was about to witness a miracle!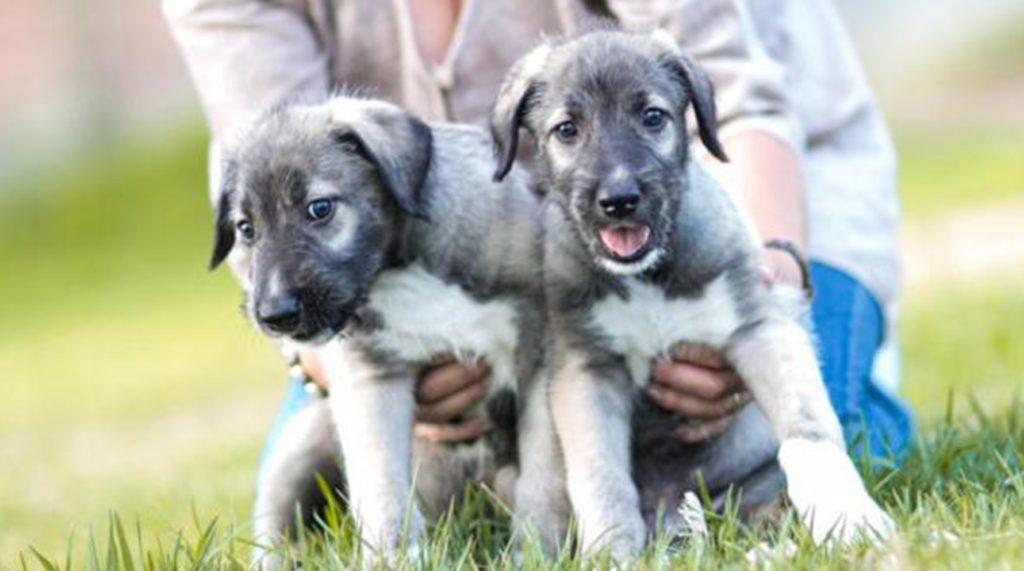 Childbirth, no matter if it's a human or an animal, is equally magical and amazing to witness. But there was something so astounding about this specific puppy that this story took over the internet by storm. Indeed, this was a case like no other. The people present during this delivery had no clue that they were about to witness a pair of pups who could be dubbed as the first of their kind in the entire world!
A 4-year-old wolfhound was about to go into labor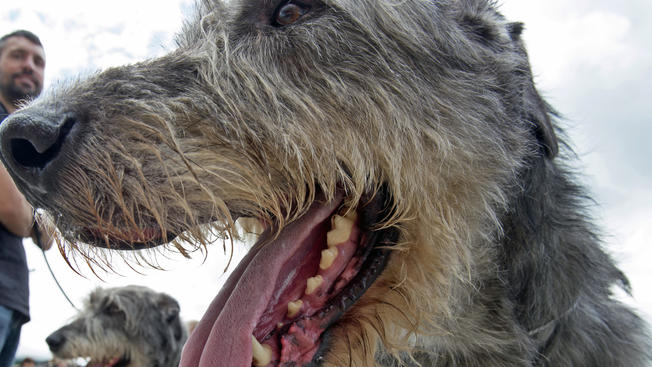 It all started in the beautiful country of South Africa, a delightful 4-year-old Irish wolfhound was about to give birth for the second time, earlier she had become a proud mother to 10 cute little pups. However, things didn't go as smoothly the first time. After she had delivered her first five pups it became too painful for her to deliver the last five, so the remaining had to be delivered through C-section. Expectedly this complication would have implication for her next delivery.
He had no clue how important this surgery was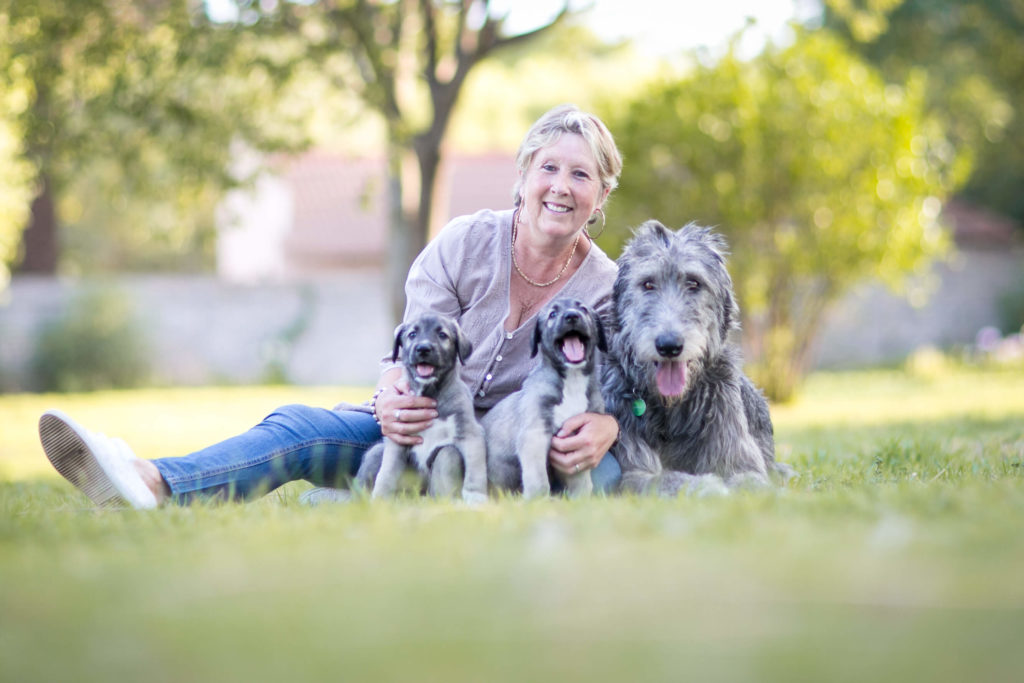 Fortunately for this wolfhound, she had a couple of very loving owners. Leaving no expense in the care of their pooch, the couple took her to the best veterinarian clinics present in the city of Mogale. After much research, they met Dr. Kurt de Cramer who worked in Rant en Dal Animal Hospital. But even they had no clue that this deceptively easy-looking cesarean delivery was about to become one of it's kind in the entire world.
Dog's painful screeches could be heard outside the clinic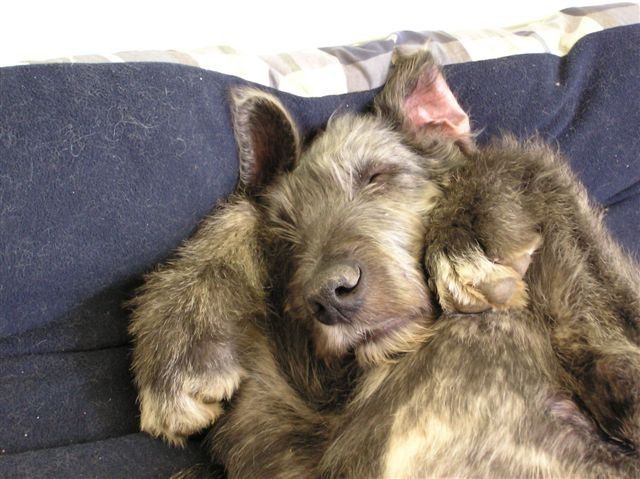 As the dog went into labor, she was rushed straight to the hospital, by the time this hound reached there, her cervix had already expanded. But this pooch couldn't push any of her pups outside. Her painful screeches could be heard even outside the clinic. Not long after she was brought in Dr. Kurt was informed about the complications and decided to proceed with C-section.
This delivery was like nothing he had done before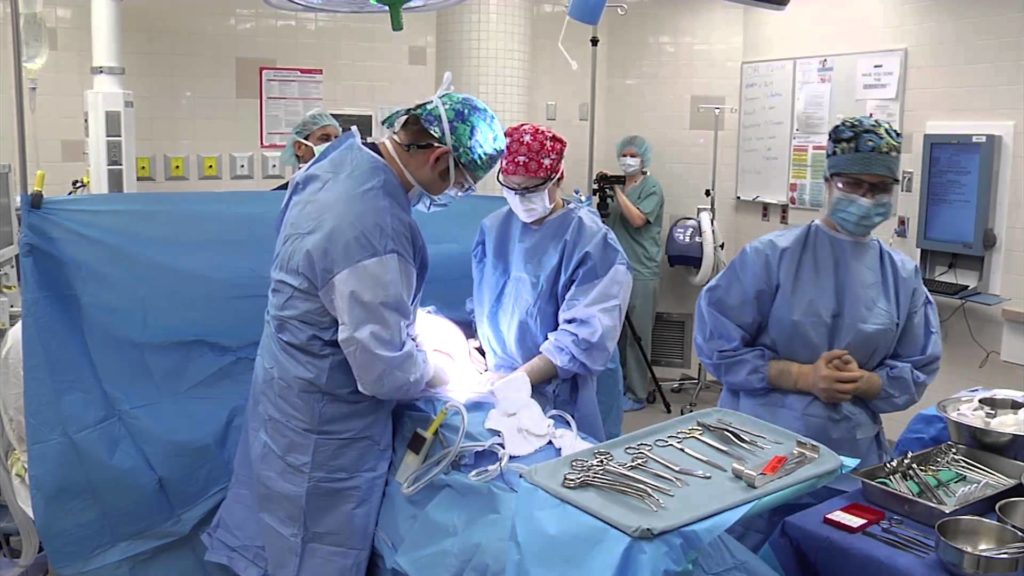 Without wasting a moment, the owners of this dog gave their consent for the cesarean procedure. They wanted to end the pain their poor dog was suffering. Plus they had the utmost faith in Dr. Kurt, over the several years he had worked in the hospital he had delivered thousands of pups this way. But even he didn't realize then that at this point his entire delivery was like nothing he had to deal with before.
Could his incorrect guess cost this pup his life?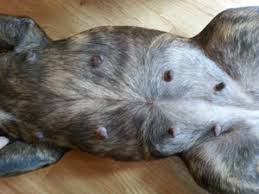 While Dr. Kurt was preparing for this procedure he noticed a strange looking lump present along this dog's uterus. He guessed that the reason behind this curious protrusion was the just excessive fluid around the fetus. Keeping that in mind he decided to start by pulling that particular puppy out first. He wanted to do this to avoid any further complications, but as it turns out, he was wrong.