The era of the 60s and 70s conceived and gave birth to different ideas and symbols to American pop culture. It had an influence on various events which were happening during that time. Versions of films and music and glamorous stars came up and they added glitter to the entertainment platter people craved for. It was the time when small moments and incidents were mastered and displayed in movies and music in an enchanting way.
Here are the famous stars, hit music and events which had a remarkable presence in the American entertainment history. The pictures will surely remind you of your favorites and make you nostalgic!
Faye Dunaway In A Scene From The Iconic Film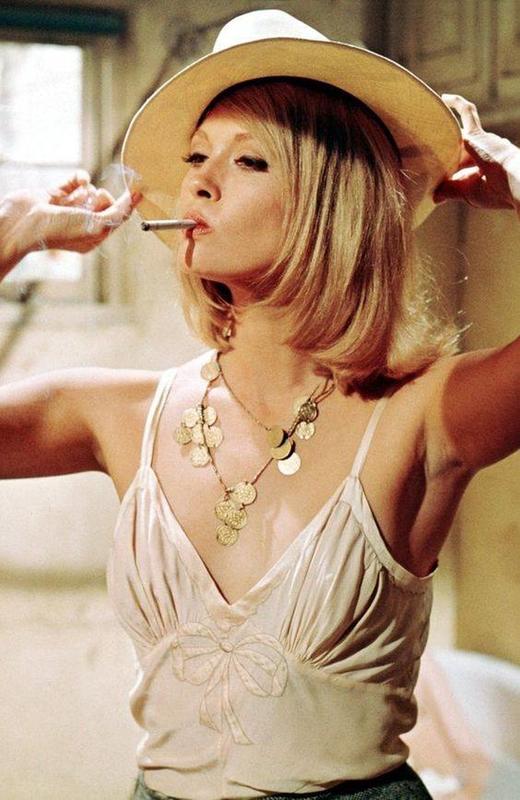 This is an incredibly stunning shot of Dunaway! This classy picture of Faye Dunaway is from the film 'Bonnie and Clyde'. The film is the most iconic one to begin the era of New Hollywood. It is the landmark biographical crime film which broke the taboos related to sex and violence in the cinema.
Faye Dunaway (played by Bonnie Parker) and Stars Warren Beatty (played by Clyde Barrow) became a real-life couple too for a while. Still, after a long time of the end of their relationship, they still continued to bicker with each other and same was seen while they were presenting Oscars 2017.
Lovers In The Film 'Romeo and Juliet'(1968)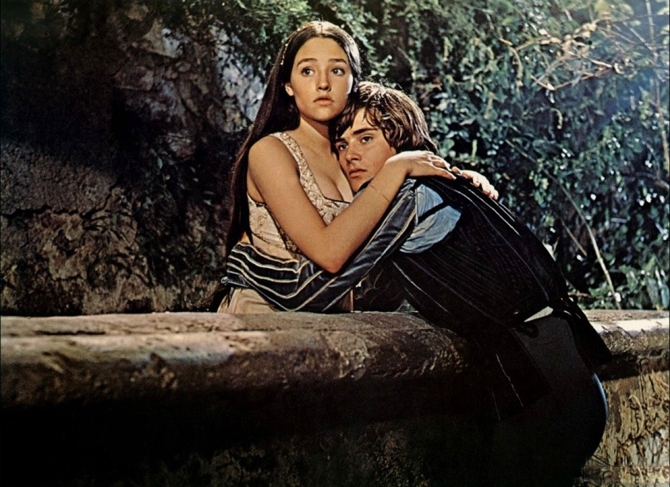 The title 'Romeo and Juliet' might be known to many of us. It is the most popular tragic play written by Shakespeare about two young lovers. There have been several adaptions of the play in opera, ballot, television productions, and movies. The film 'Romeo and Juliet'(1968), directed by Franco Zeffirelli is commended as the best oft-filmed classic of Shakespeare's play and one of the most romantic films ever made. Zeffirelli costarred Leonard Whiting and Olivia Hussey in this British-Italian film who made a beautiful couple together and became a worldwide sensation.
The film won Academy Awards for Best Costume Design and Best Cinematography. It got nominated for the Best Director category and is the only Shakespearean film to be nominated for Best Picture.  It was considered as a financially successful adaptation of the play, Romeo, and Juliet.
 Suzanne Pleshette & Troy Donahue (1964)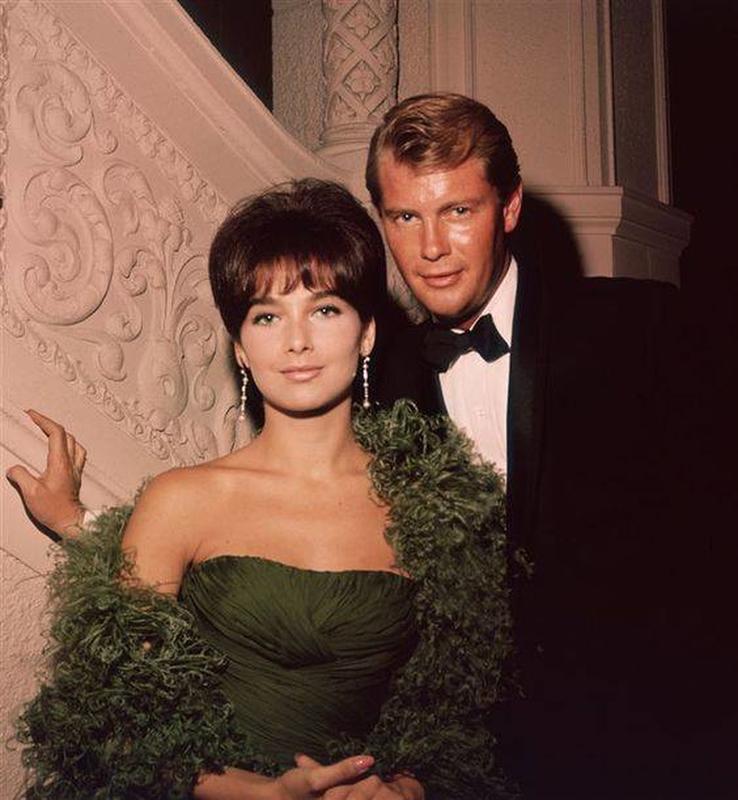 This sizzling couple is 'Suzanne Pleshette' and 'Troy Donahue' who ended acrimoniously in only eight months. Suzanne was a famous American actress and a voice actress and Troy Donahue was an actor as well as singer and got popular as a male sex symbol in the 1950s-60s. Donahue was married four times and his first marriage was with Suzanne Pleshette. They both appeared together in two films and tied the knot in Beverly Hills on 5 January 1964.
Troy's second marriage with Valerie Allen also did not last long. He was charged by her for cruelty after failing to respond to divorce. His third marriage was with Alma Sharpe who was an executive secretary and the fourth wife was Vicki Taylor with whom he divorced in 1981. After that, he did not remarry.
The Scream Queen, Adrienne Barbeau (in 1978)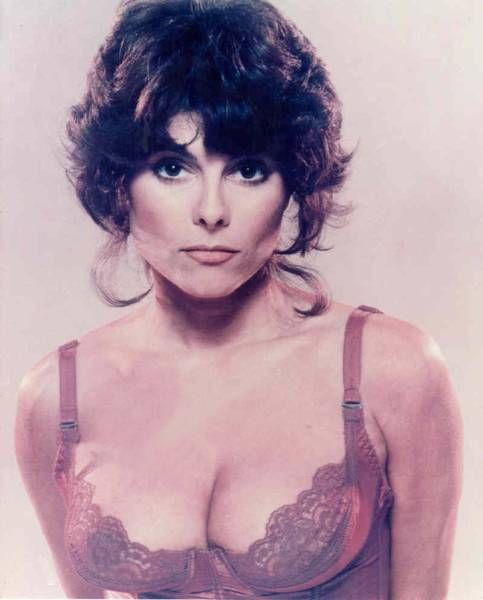 This alluring picture of Adrienne Jo Barbeau from her movie made remarkable popularity of her as a sex symbol in cinema during the 1970s and 1980s. The screaming queen became prominent as Broadway's original Rizzo in the musical 'Grease' in 1970. During the 1980s she played numerous roles in science fiction and horror films such as 'Creepshow', 'Swamp Thing', 'The Fog' and 'Escape' from New York.
Along with a stunning American actress, she is the author of three books and is also a singer. She was once married to John Carpenter who was famous as 'Master of Horror'.
Ann-Margret And Joe Namath In 'C.C. and Company'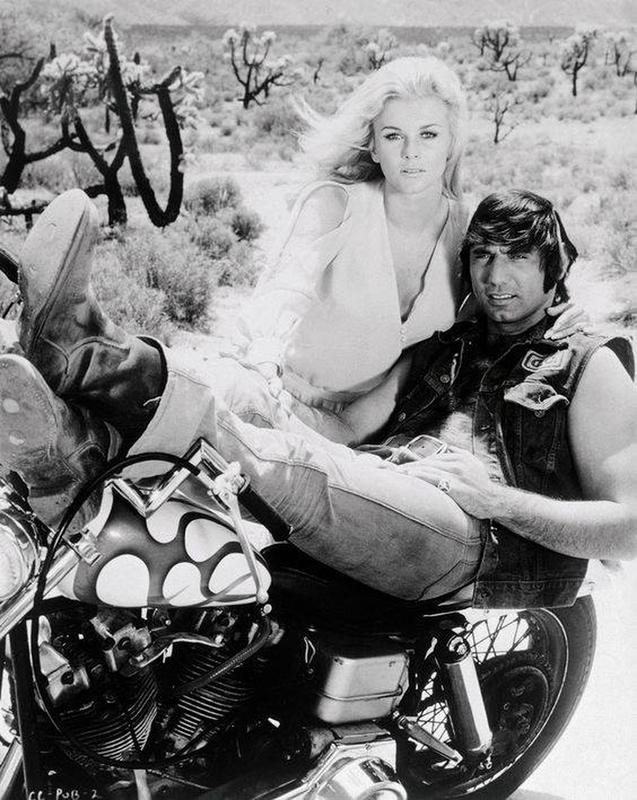 Who can forget 'C.C. and Company'? This is the best Biker Movie ever! Ann Margret and Joe Namath co-starred in this 1970 biker film. They both looked simply outstanding in their outfits. 'C.C. and Company' was the first remarkable movie of Namath's career. Before this, his priority had been football and he also did some theatre and television shows. During the 1960s and 1970s, Broadway Joe was famous as an AFL icon and got elected to Pro Football Hall of Fame in 1985.
A Bit Of Legwork On A 1958 Ford Fairlane
So, it is the astounding model called 'Ford Fairlane'. This was very popularly sold in North America between 1955 and 1970. In all these years, it had different revisions of style and development. In 1955 Fairlane changed the name Crestline to Ford's premier full-sized offering. Different body styles were offered such as the regular Crown Victoria coupe, Crown Victoria Skyliner, a convertible sunliner, traditional sedans and the Victoria hardtop coupe. All were marked stainless steel as Fairlane stripe. Again some changes were made in 1956 model year and new versions were introduced including Victoria hardtop and two new, more powerful V8 options. The two-door station wagon was also launched to compete with Chevrolet Nomad.