Animals are an innocent creation of The Almighty. But, the harsh reality is that many people in this world are still not able to comprehend this fact. Luckily, when this cat was on the verge of being euthanized someone came like an angel in his life and did something unbelievable.
The Struggling Life of a Stray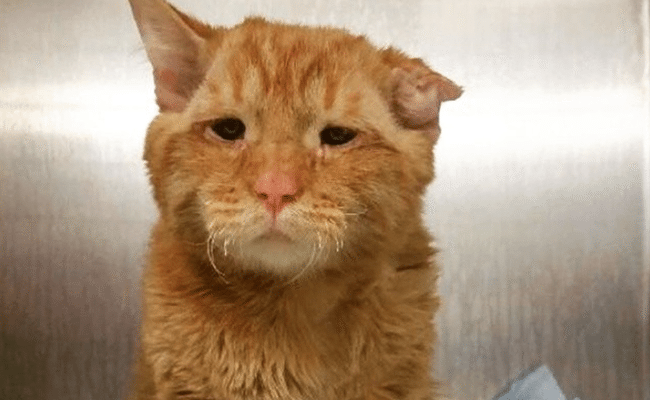 Life of a stray animal is not easy. Not only do you have to fight for food, there is a struggle to find a place to sleep too. This is really tough for the stray animals, especially cat. However, as exceptions are always there, this cat is one such exception only, as he fought every odd to have a better life.
 The Beginning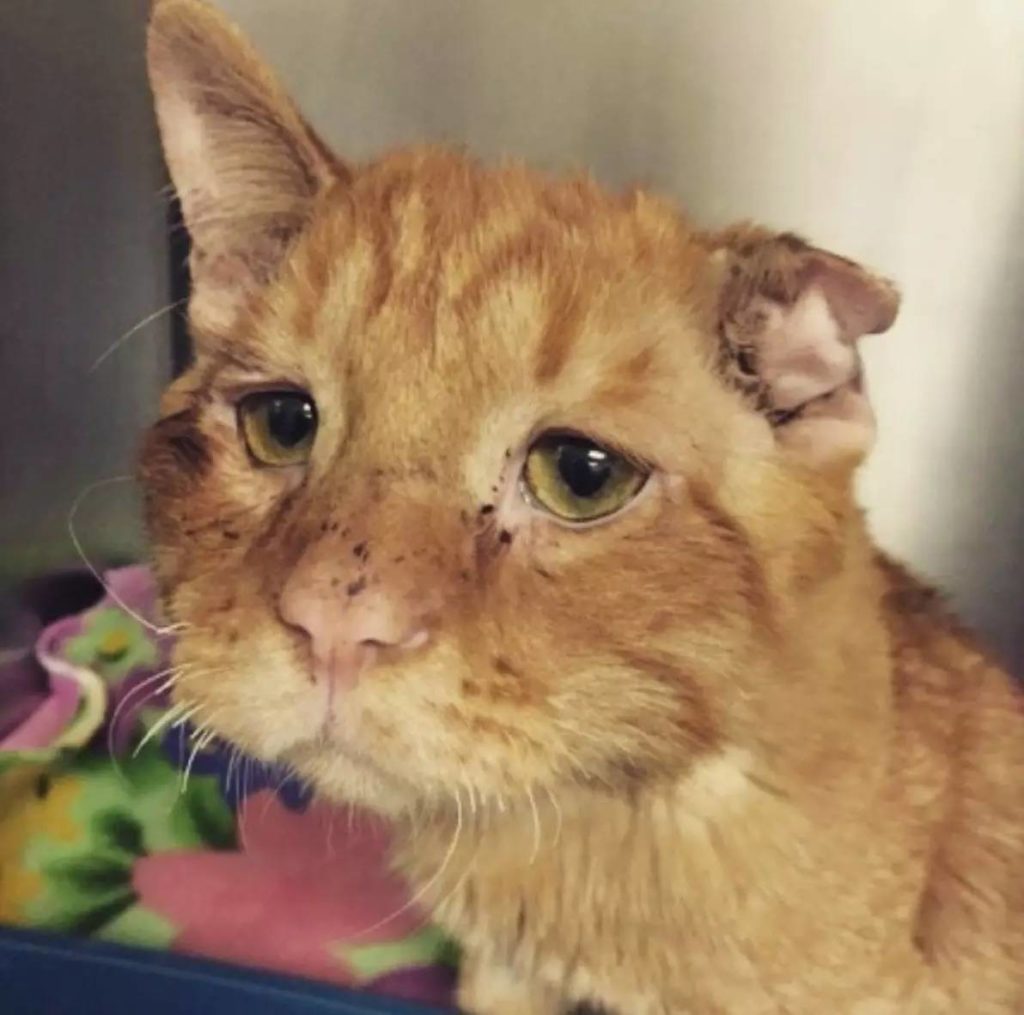 Last April, Benben, a cat was found tottering on the streets in Vancouver, Canada. He was shivering from cold and was in desperate need of some help. His body condition was enough to tell that he must be suffering from some severe illness.
 An Abysmal Start
The initial phases of BenBen's life were not very good. He began his life as a stray only and almost ending it up in the shelter home. He was desperate for love and care. The shelter had decided to kill BenBen in the near future, considering his poor health.
 His Lifelong Wish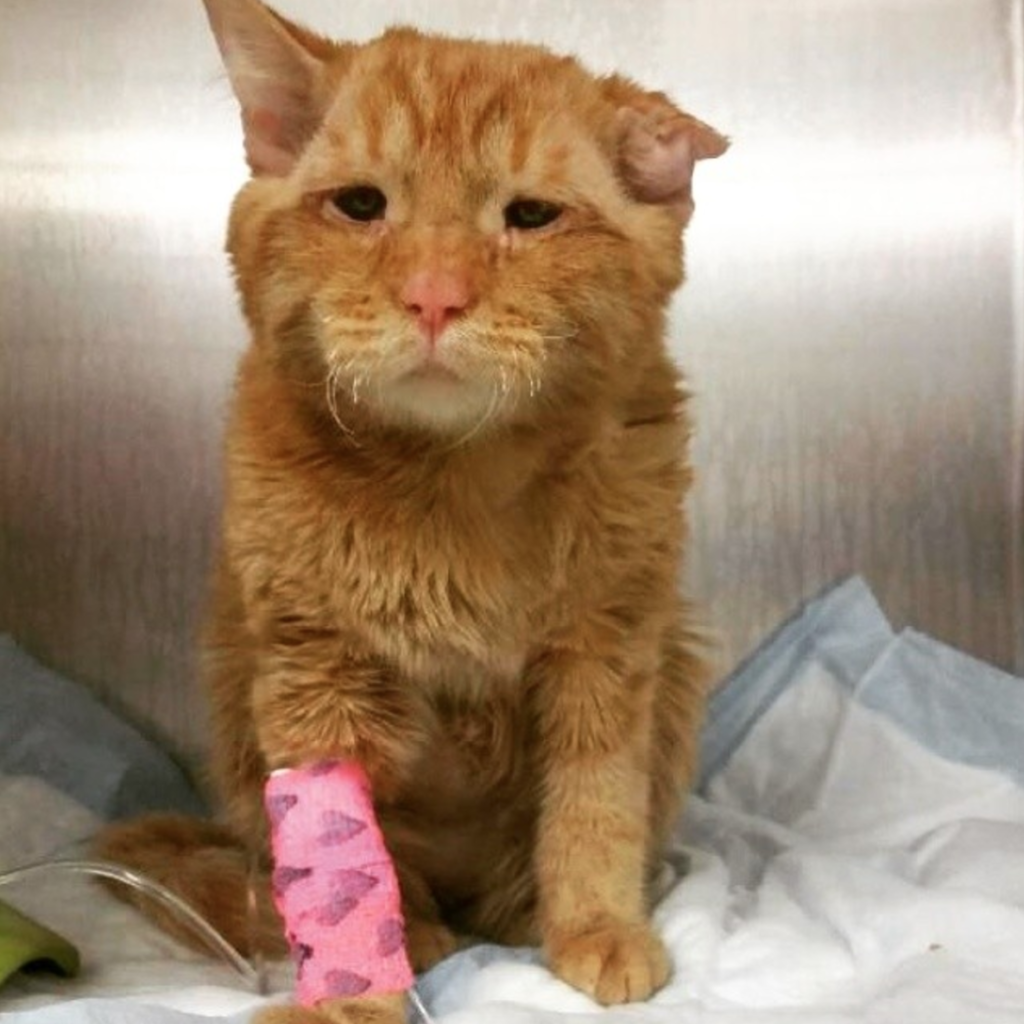 BenBen, the cat only desired for some affection from somebody. He faced trouble from the very beginning of his life. Was there anyone who would treat the cat with unconditional love and care? 
 Several Medical Issues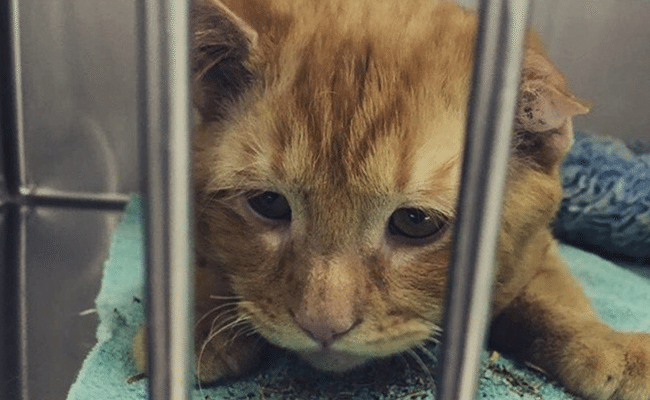 Benben was having several medical issues with him. His spine was crushed and his face was damaged which resulted in a permanent frown. The shelter thought that no one would like to adopt him so they planned to euthanize him.
Lack Of Health History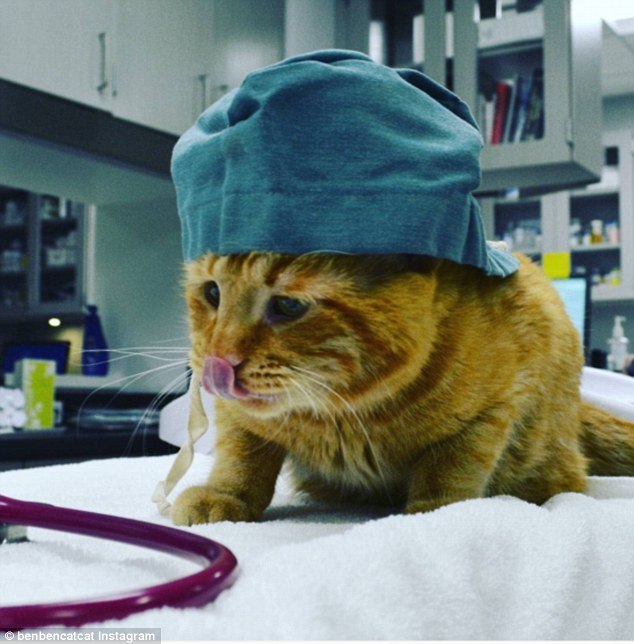 Due to no information about BenBen's health history, the SPCA (Society for the Prevention of Cruelty to Animals) had no clue as to what had happened to BenBen before his arrival at the shelter home. It was clear that he had an unpleasant life and that he was never ever aware of the comfort of a loving companion.