Nadya Suleman, aka Octomom, took the world by storm in January 2009 when she had an exceptionally large number of children on her own – eight to be exact – in one pregnancy. It was, in fact, a record-breaking pregnancy in many ways, Moreover, the methods Nadya and her doctor used to get her pregnant raised many eyebrows. Many criticized her for her life decisions while others adored her. One thing is for sure – America simply couldn't look away from Nadya Suleman and her growing family. But even at her lowest points, Nadya Suleman never gave up. Read on to find out what she and her and her family are up to today.
Big Dreams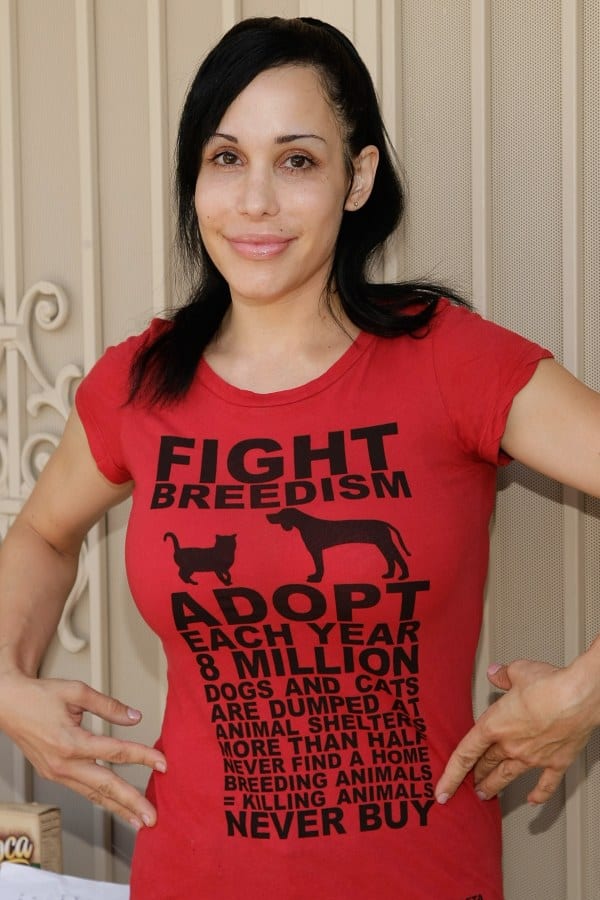 Journey Toward Motherhood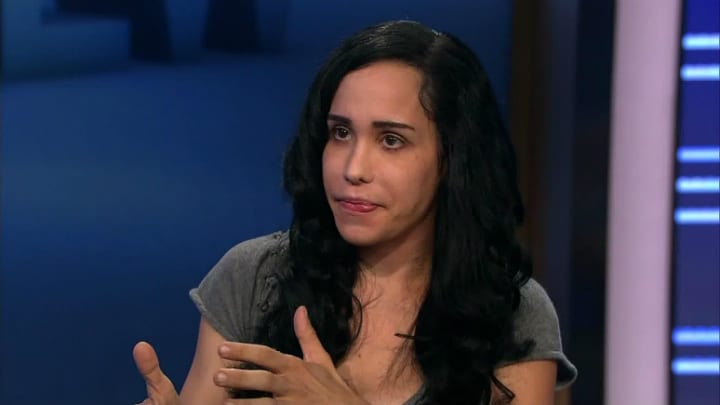 Nadya Suleman's journey toward motherhood began as soon as adulthood arrived at her doorstep. Shortly after she graduated high school in southern California, where she was raised, she embarked on her quest to start a family as a single woman. She also planned to go to college like many other people her age, but for Nadya, the calling to become a mother always reigned supreme. But as the old saying goes, sometimes you really should be careful of what you wish for. Young and, some would argue, naïve, Nadya would get what she wanted – big time. It's her method of getting it that would baffle the world.
Her First Love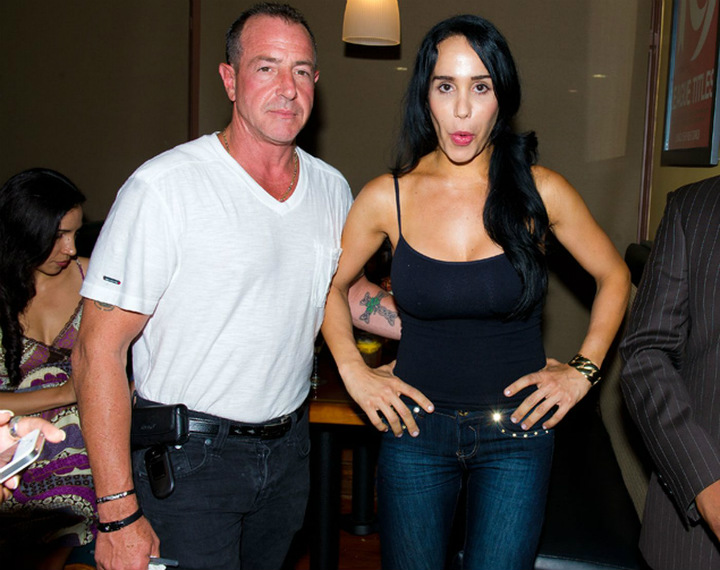 When Nadya Suleman was in her early twenties, she met a produce manager named Marcos Gutierrez. He must have been a particularly charming produce manager, because she felt an instant connection with Gutierrez, one that was deep and meaningful. The two fell very deeply in love.From the beginning, of course, Nadya made it clear that having children was of utmost importance to her. And it didn't seem like an issue at first, because Gutierrez too was interested in becoming a father to her children. Little did Nadya know, there wasn't even the slightest chance that she and Marcos Gutierrez would have children together.
A Dangerous Job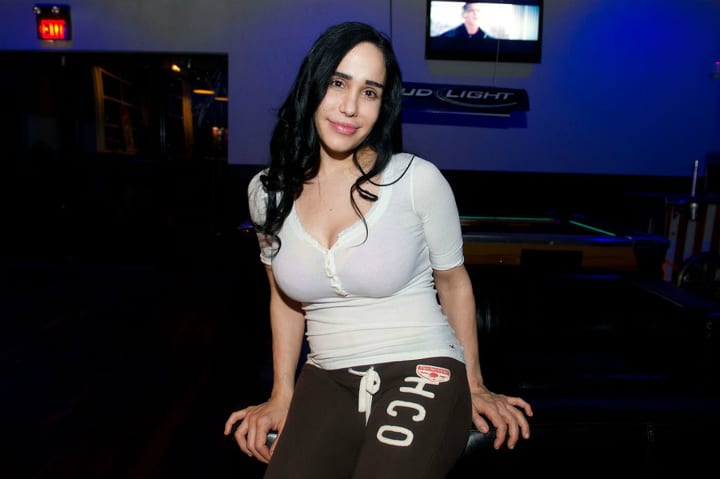 The same year Nadya Suleman married Marcos Gutierrez, she earned a psychiatric technician license from Mt. San Antonio College and began working at Metropolitan State Hospital, a psychiatric facility in Norwalk, California. Working with mentally troubled patients is rewarding, but far from a simple task. And it would prove just as strenuous as it sounds for Nadya. Family life may have been her primary purpose, a meaningful career was always a part of her plan as well. Unfortunately, something happened at that facility. It was a harrowing experience that would set the rest of her life off on a roller-coaster ride.
Disaster Strikes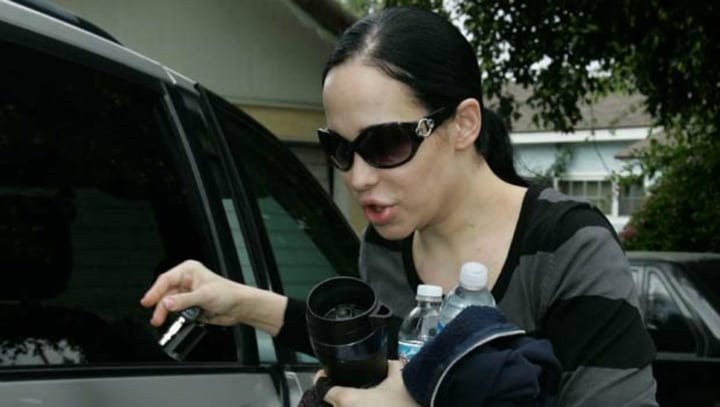 September 18, 1999, was the day disaster struck at the psychiatric facility at which Nadya Suleman worked, and she ended up right in the middle of it all. Twenty patients started a riot, and the dutiful Nadya intervened. During the chaos, one of the female patients flipped over a wooden desk, and it landed right on Nadya's back. She suffered a herniated disc injury as a result and filed for workers' compensation benefits, earning $170,000. It was enough to help her get by for a while. But as you'll soon learn, the injury was the last thing that concerned Nadya at the time.
A Dream Postponed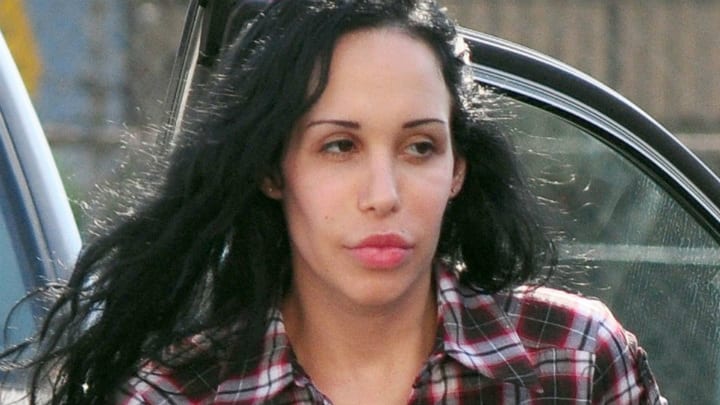 Nadya Suleman's work-induced injury affected her ability to work and caused her a great deal of distress and physical pain. The compensation she received helped her get by, but there was a bigger issue at hand. Throughout it all and before, Nadya was grappling with a challenge that threatened her legacy. She and her husband of three years, Marcos Gutierrez, had actively been working to fulfill Nadya's dream of starting a family. They tried to have children, over and over again, but somehow it just didn't work out. Their next step was to visit a doctor to find out what was going on.
Bad News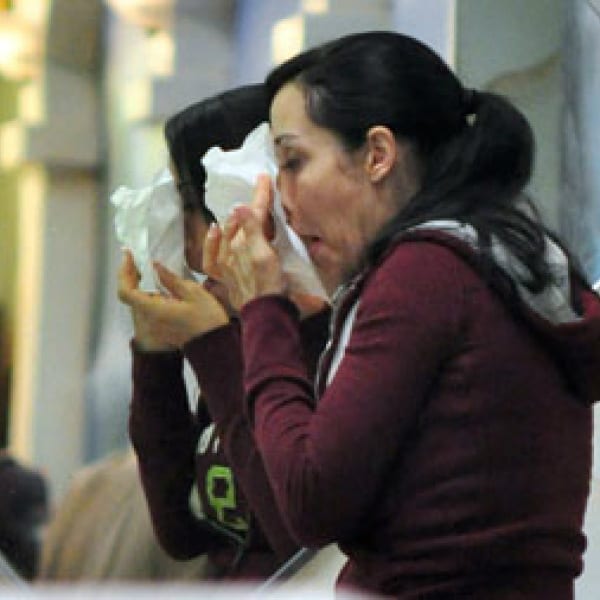 After visiting doctor after doctor, Nadya Suleman and Marcos Gutierrez received tips on how to better conceive. They were determined to have a child, and as such, the two took every necessary step, just as instructed by different doctors. Even after all that, they still didn't have luck. The constant failure began to lower Nadya's morale. It was so frustrating for her that she became depressed. Eventually, they learned the hard truth. It wasn't that they were doing anything wrong, it was that Gutierrez was simply sterile. What were they going to do? When they realized the old fashioned way wasn't going to work, the two began to discuss different options.