One of the most inspiring relationships that you will get to see is one that an animal and its caretaker shares. The love and bond that an animal lover shares with animals are something that is truly praiseworthy. So this animal caretaker right here decided to try new and exciting ways to keep her animals happy. So what was this new method that she thought of? She would swipe the elephant's backside gently with a cloth, relaxing and calming the giant one.
Thailand
So where exactly do this amazing animal caretaker and her lovely elephant stay? These two actually reside in Chiang Mai, Thailand. This is actually an Elephant Nature Park and has been designed to preserve, protect and take care of elephants in need. This facility has been standing for over 20 years, offering a safe haven and a place of comfort for these elephants that have been rescued from difficult and bad situations. The sanctuary also has visitors to come and see these majestic elephants.
Co-Founder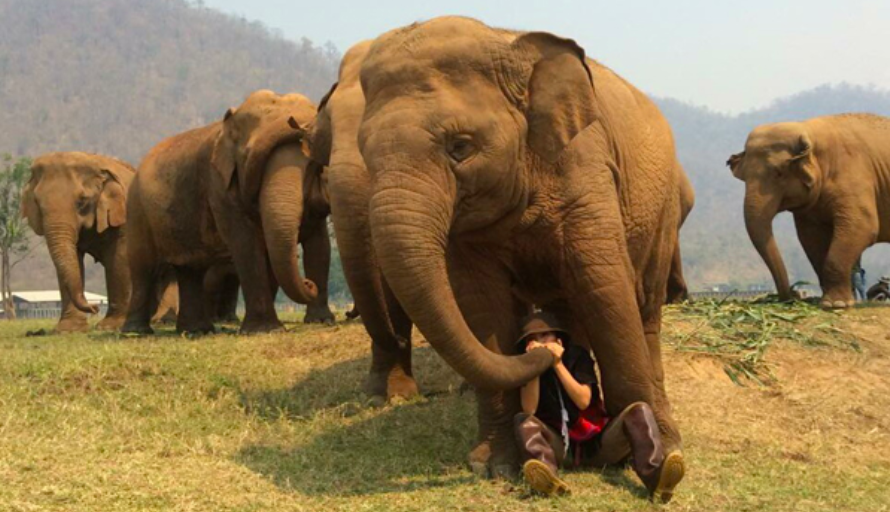 So what is the history of this elephant sanctuary that is home to several elephants that have been saved from hardships? Well, this park had been established all the way back in 1996. The co-founder's name is Lek Chailert. Ever since it has been opened, the sanctuary is home to about 200 elephants whom the staff has taken good care of. These elephants that have been taken in this place have come from a place of emotional trauma and abuse.
Safe Space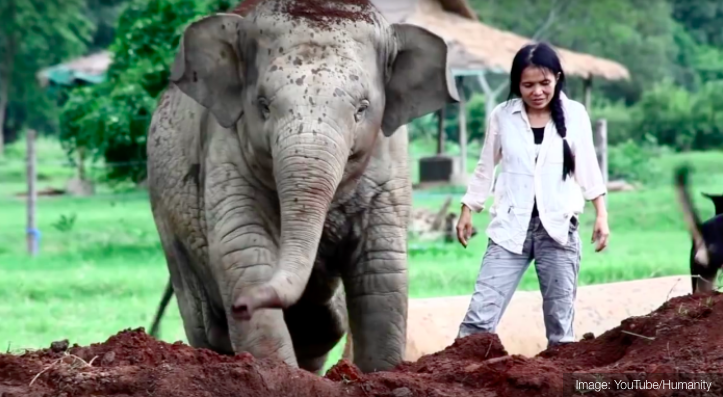 This sanctuary does not discriminate or judge these elephants no matter how bad their origin may be. They take in all these elephants so that they can live a life free of abuse or harm. One of the most important goals of this place is to give them a home that is danger free. "We have to heal them with love," Chailert had said when asked by interviewers about their approach with these elephants. She also stated that they try to instill a sense of trust among the people working there and the elephants.
Trust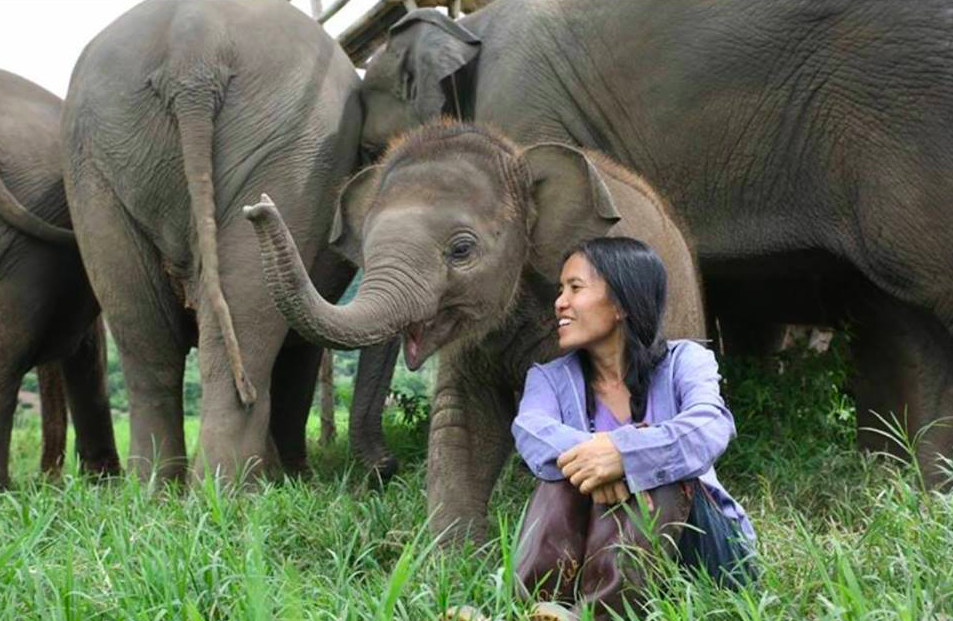 "We have to let nature rehab them… make them feel that this is a safe place for them," Chailert expressed when she spoke to the interviewers. "Trust is the first thing that we have to go and do," she further added. This is the main focus of the sanctuary when it comes to their steps in trying to improve and rehabilitate these emotionally distraught elephants. They want to make sure that they do not dwell on their bad past but instead focus on the blessings that can come with living in the future.
Free-Born Elephant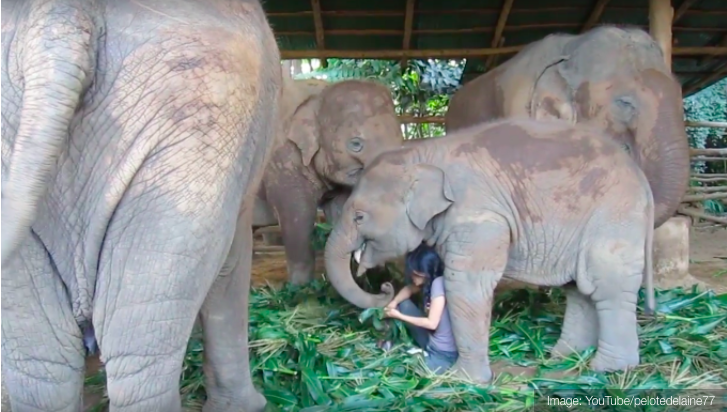 So what does this sanctuary aim to achiever and what exactly is the main purpose of being established? Chailert had revealed that one of her main goals with working for the sanctuary is to breed as many elephants that they possibly can to create a population that does not have the knowledge of cruelty and captivity like their parents. Her goals finally became fruitful when Faa Mai, their first free-born elephant got delivered in the year 2009. It was truly a happy moment for them.
No Suffering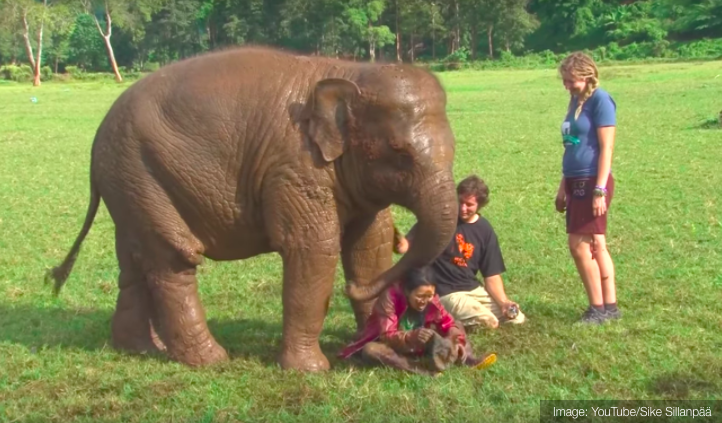 "She is our first-born free, [she] never suffered in a training crush. She is the most happy elephant," the sanctuary wrote when the new baby elephant was born. They could not contain their excitement and added the caption that further read, "We are so happy to see our beautiful little girl growing up amongst love and freedom." They made sure the elephant was raised in a positive environment. Faa Mai was born into a world where she was loved and cared for, unlike her poor parents. She was very affectionate with people.