The world is indeed a vast place. There are so many different cultures and so many countries that make up our world. People come in all shapes and size, and skin color of course. Love binds us all together and it is human nature to fall in love. We often see celebrities as otherworldly beings who are way better than us mere mortals. But then again, their actions and decisions remind us that they too are just human beings after all. They are all searching for the same thing, chasing the same dream as we all are. They all want to love and be loved just like any of us regular folks. But then, sometimes we often find ourselves needing to branch out and explore other cultures and people. These celebrities have stepped out of their comfort zone and found love with people of completely different races. They are living proof that love knows no boundaries and is not limited to skin color or racial background. Here is a list of our favorite interracial Hollywood couples.
Chrissy & Legend
John Legend has made a mark in the music industry as one of the smoothest singers we have today. He first met his now wife, Norwegian-Thai model Chrissy Teigen when she came on the set of his music video for 'Stereo' back in 2007. We have all seen Chrissy in a bikini as she is one of the hottest Sports Illustrated models ever so it was not so surprising that John immediately had a crush on her. Chrissy Teigen was not so keen on him at first but then soon she gave in and they quickly fell in love. After dating for 3 years, they decided to get married. Their reception was lavish and Italian styled. In April 2016, the couple after months of trying, welcomed their first daughter Luna Simon Stephens. As we all know, the hit love song 'All of Me' was written just for to hi gorgeous and charismatic wife  Chrissy.
Nicole Young & Dr. Dre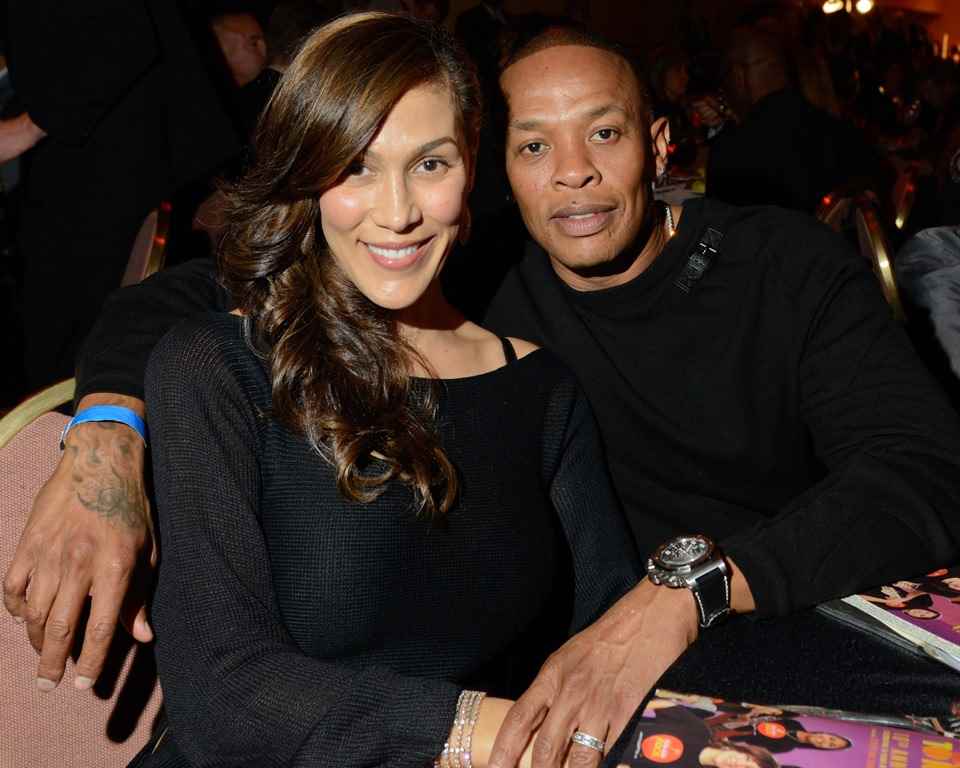 If you are a fan of Hip Hop and you do not know American rapper Dr. Dre, then you need to check yourself. He is one of the most prominent faces in rap music who has launched many careers of other rapper, most notably Eminen. He met his Caucasian wife Nicole Young when she was still married to Sedale Threatt. After her divorce, they began dating and did not waste anytime getting married by 1996. After their marriage, you can say they are the most adorable couples we see in the world of hip hop today. In 2017, Forbes recognized Dr. Dre to be included in their list of the richest hip hop figures that are around today. Their family has expanded and they could not be happier. The two of them both have 3 kids and they always seem to grab the medias attention everywhere they go.
FKA Twigs & Robert Pattinson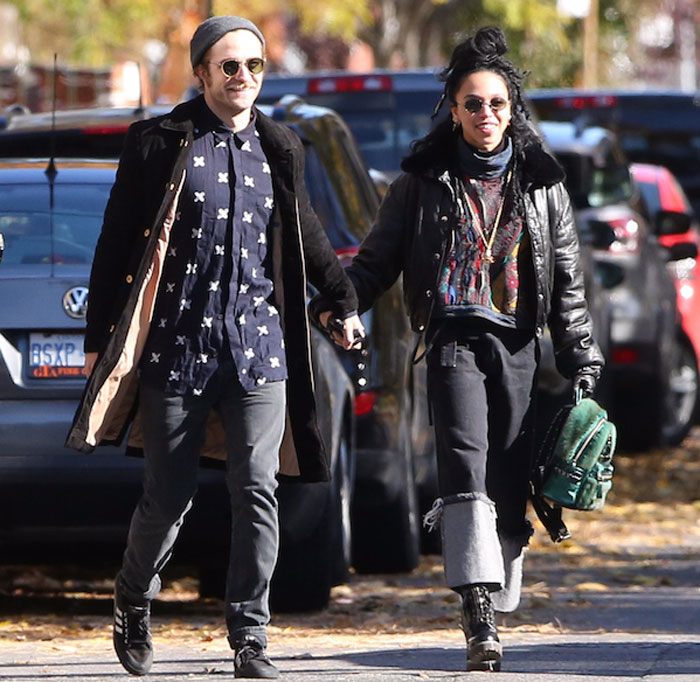 Robert Pattinson became a household name after personifying  the flawless vampire Edward in the 'Twilight Saga'. He was linked with his costar Kristen Stewart for a long while but the two eventually broke up after she was caught cheating. He soon met the alluring British singer with the stage name FKA Twigs. The two dated for a ewwhikle a2015. They made their last public appearance together at Cannes Film Festival 2017. Their marriage plans are discussed in the press but yet the final dates are not out. The loving pair makes a charming couple and will soon come out with specific plans of marriage.
Taye Diggs & Idina Menzel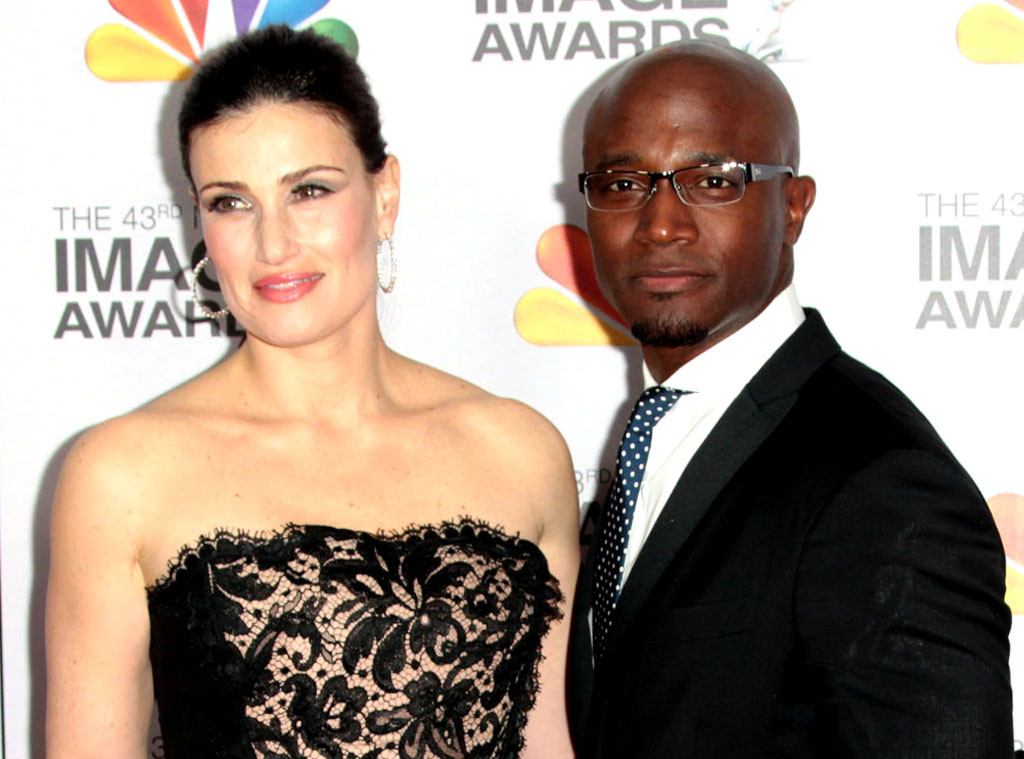 The former costars Idina Menzel and Taye Diggs, after 10 years of marriage announced their split from their interracial relationship. The couple met on the set of 'RENT' and fell for each other. The two divorced after a 10-year of marriage and now have committed to raising their 5-year-old son Walker responsibly, keeping their problems aside.
Tamera Mowry & Adam Housley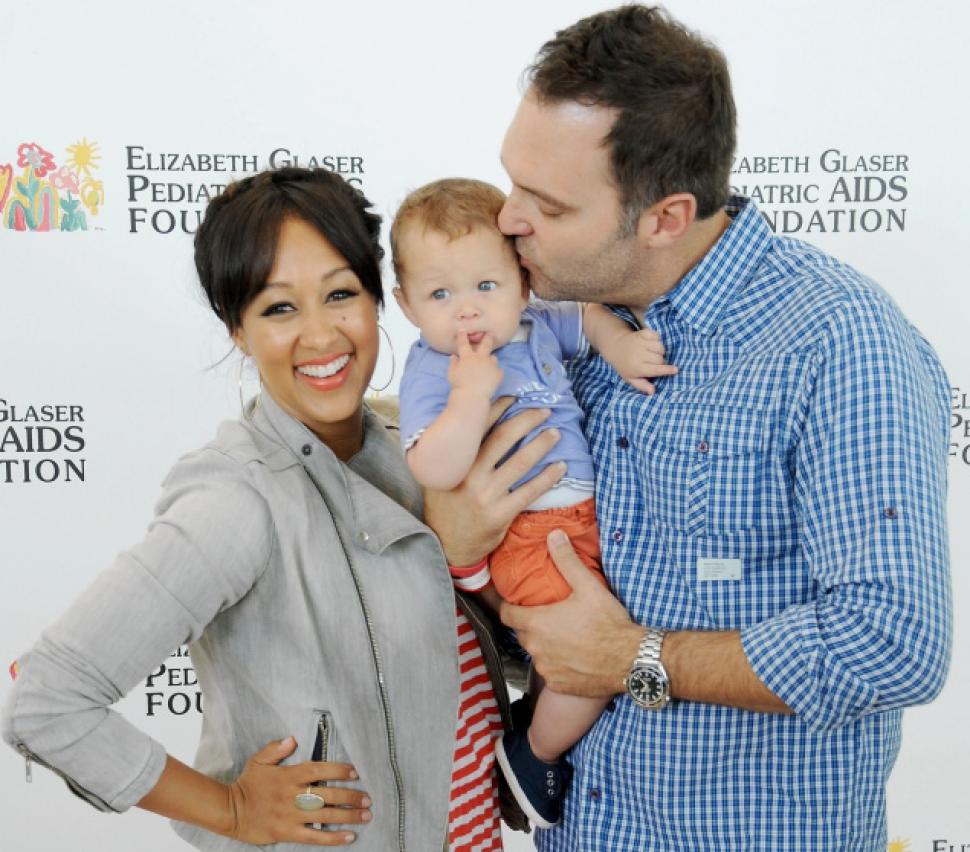 Former "Sister, Sister" star Tamera Mowry married Fox News Correspondent Adam Housley in 2011 after dating for almost six years. The African American Tamera and Caucasian Adam gave birth to an adorable son Aden. Tamera enjoys working on camera as a talk show host on 'The Real', at the same time focusing on her marriage and her motherhood.
Kylie Jenner & Tyga
African American rapper Tyga and Kardashian personality Kylie Jenner are counted among the most popular romantic couples in Hollywood. The couple did split for few months but later revived their relationship. Currently, they are dating and are making news for having a solid interracial love.