The first competition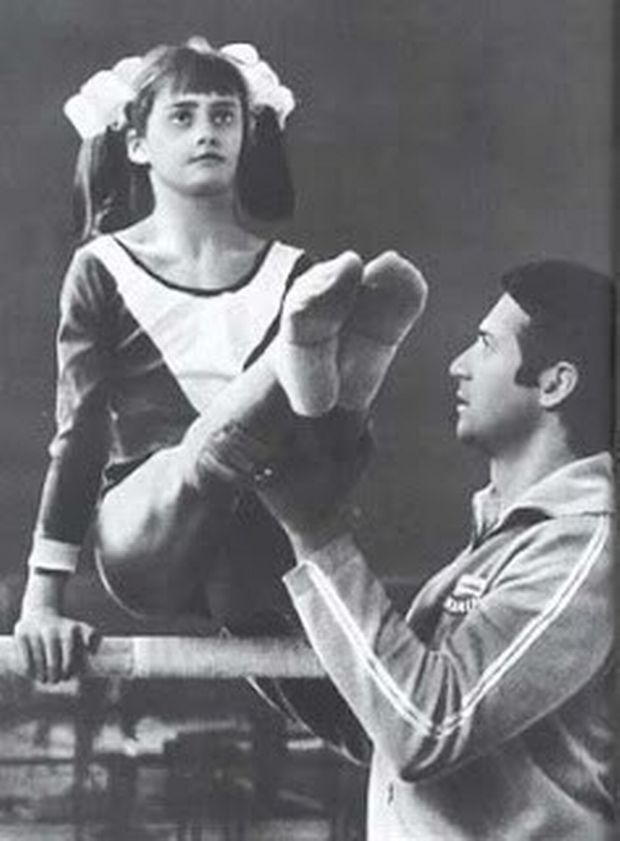 Nadia Comăneci was a girl who had a never say die attitude. The biggest proof of this is her comeback after securing 13th spot in her first ever official competition in the year 1969. The Romanian National Junior Champion didn't lose hope and went on to secure the first place in the next edition of the same competition held the very next year. By the time she turned 12, she was spending 6-7 hours of her time in training.
American Cup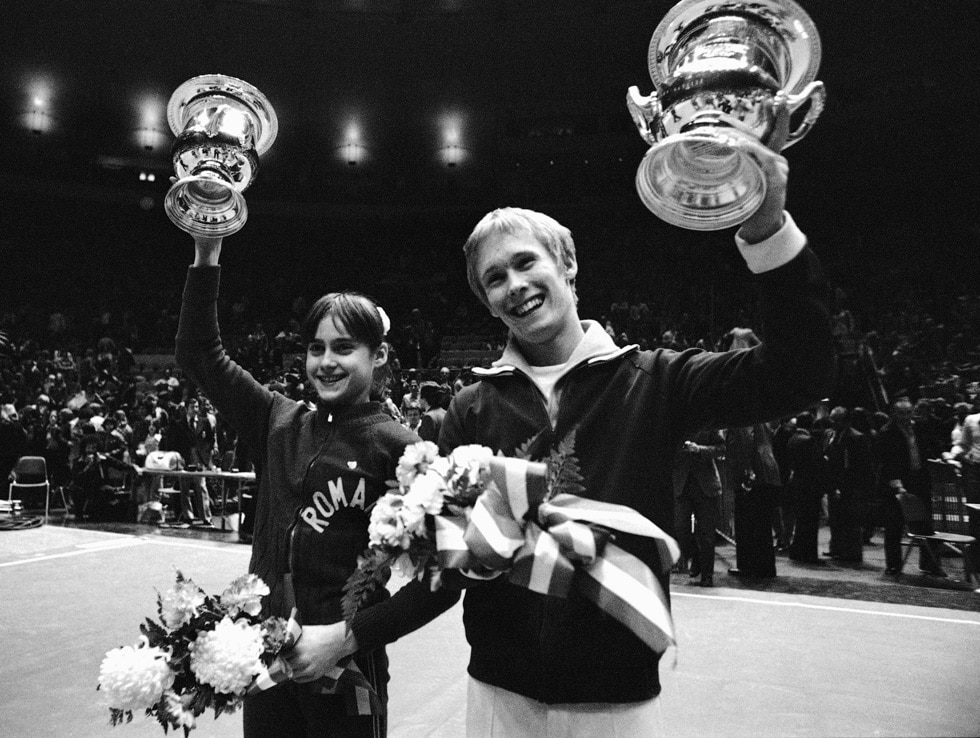 It was a dream for Nadia to compete in the Montreal Olympics which were going to be held in the year 1976. It was because of this desire of hers that she decided to compete in the American cup in the year 1975, as it was the same year in which she became eligible to compete in senior-level competitions. She was high in spirit as she had performed exceptionally well in the European championships. It was in March 1976, that one male and one female from each country were asked to take the floor in the American Cup.Obviously, Nadia won the competition.
Meeting Bart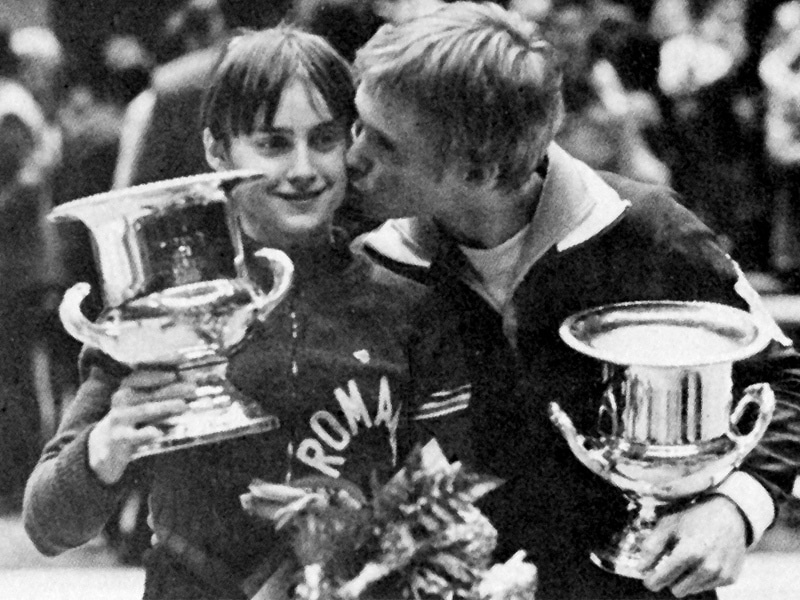 It was a very sweet moment when an American boy aged 18 who was standing next to Nadia , kissed her on the cheek when a cameraman spontaneously exclaimed, "Kiss for the cameras, please!" as he thought the pair were looking cute. The boy was Bart Conner who was headed for the Olympics like Nadia after the emphatic win. But, who knew that he would come once again in Nadia's life but with a much significant role.
Heading to Montreal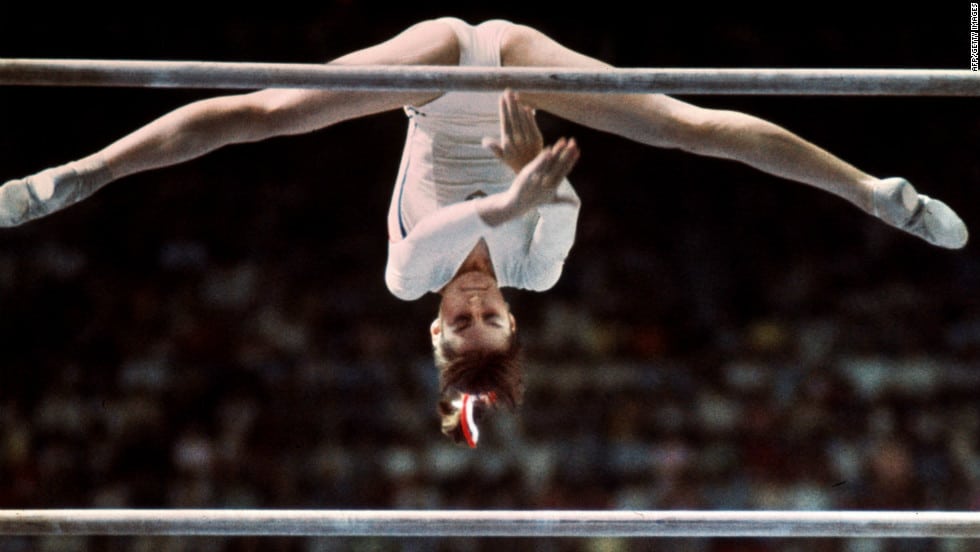 The moment that Nadia had been waiting for had arrived. It was the year 1976 and The Montreal Olympic Games were being held. Nadia was fully prepared to give her best in the team and solo routines which she was going to perform. But, the way this girl from Romania performed at the Olympics redefined the meaning of the term "best". She was going to make history.
The perfect 10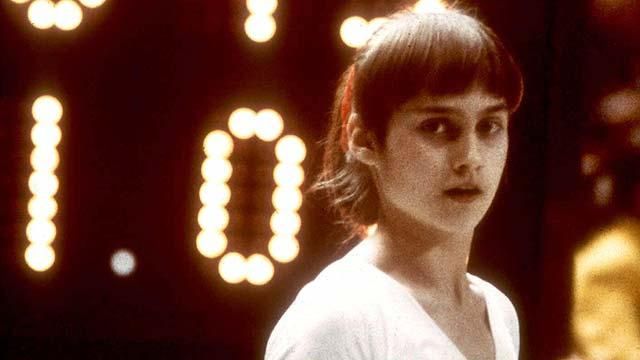 The date was July 18, 1976, and the event was a team event on the uneven bars. The audience was a little perplexed on seeing the scoreboard display 1.00 after Nadia's performance, as it was not programmed to display 10. Luckily, it didn't take the authorities much time to fix it and there was the moment when Nadia had officially scored a perfect 10 which left everyone present there amazed. She went on to score 6 more perfect 10s in the Montreal Olympics.
Nadia's theme song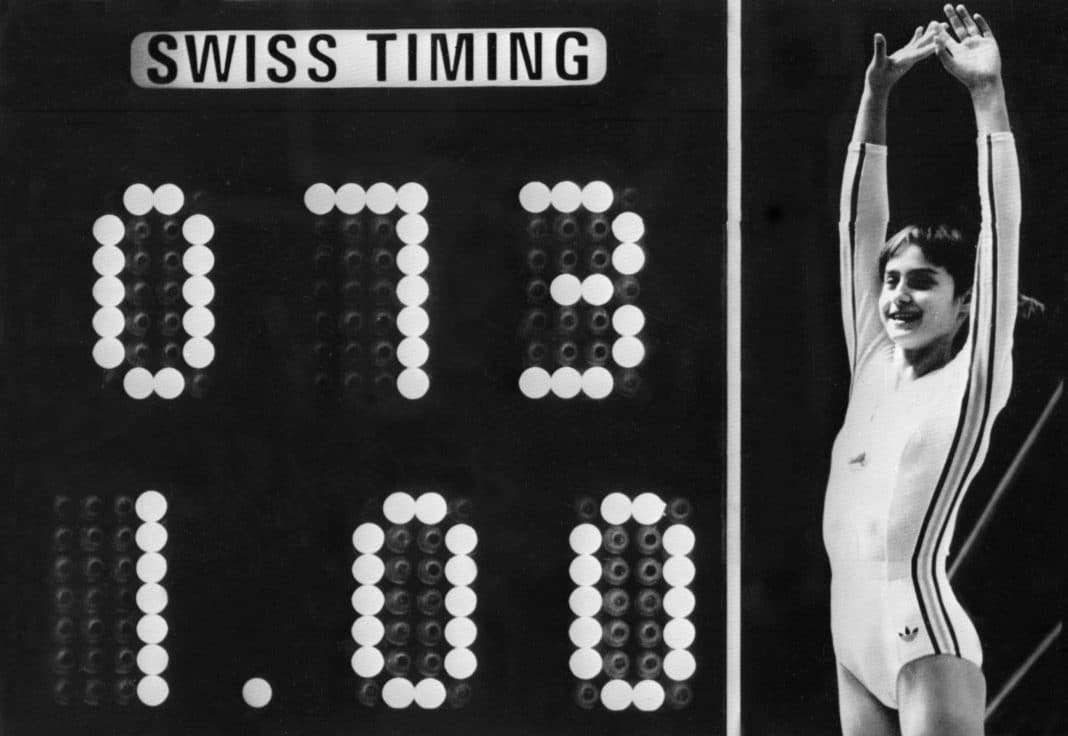 Obviously, Nadia had become the new star and was on all over the media. A piece of music from the film Bless the Beasts and Children released in the year 1971 became the song to which Nadia was linked as when the song was accompanied by a video of Nadia's performance and her photos. People started it calling Nadia's Theme.