The 2012 Games of Olympics was very special in the sense that it saw the massive participation of women that accounted for 4,847. It is a big achievement that defies the long persisting concept that limits the power of women. Every nation had at least one female participant as a delegation in the game. We have enlisted those heroic female contestants who made the audience drop their jaw with their outstanding performances. Click through the slides and get your heart filled with pride for these girls.
Gabby Douglas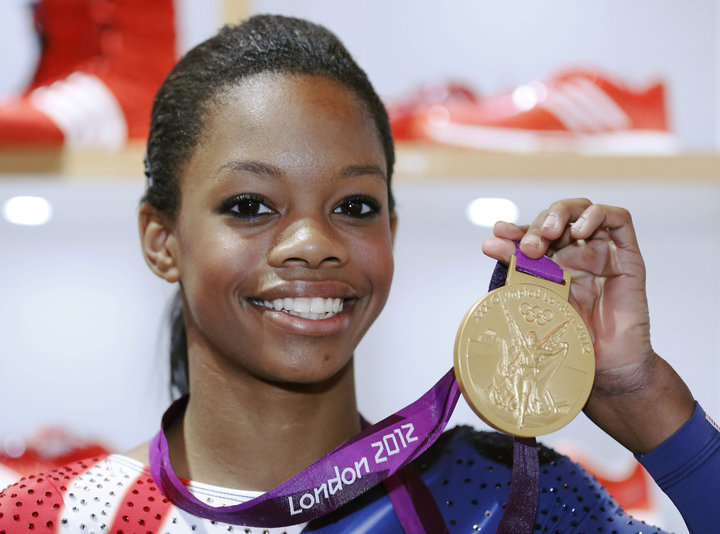 Gabby Douglas stood to the expectation of people when she became the first color women of any nationality to won a gold medal in individual all-around. She shot to the prominence when she appeared in the Olympic trial in Saan Jose and got the first spot in the all-around ranking. She was the only gymnast who secured a place in women's Gymnastic team. She with her team is also called "The Fierce Five" made history when they won a record number of medals for team USA. That includes winning team event gold medal.
Gabby Douglas Now
The 21-year-old life of Gabby Douglas is replete with several achievements. She is a prominent member of Fierce Five and has a fan following all around the world. She has also been featured on the cover page of Sports Illustrated with her teammates. This Gymnast Barbie won the title of female athlete of the year by Associated Press in 2012. She has no plan of retiring right now though she has taken a small break from her training.
Allison Schmitt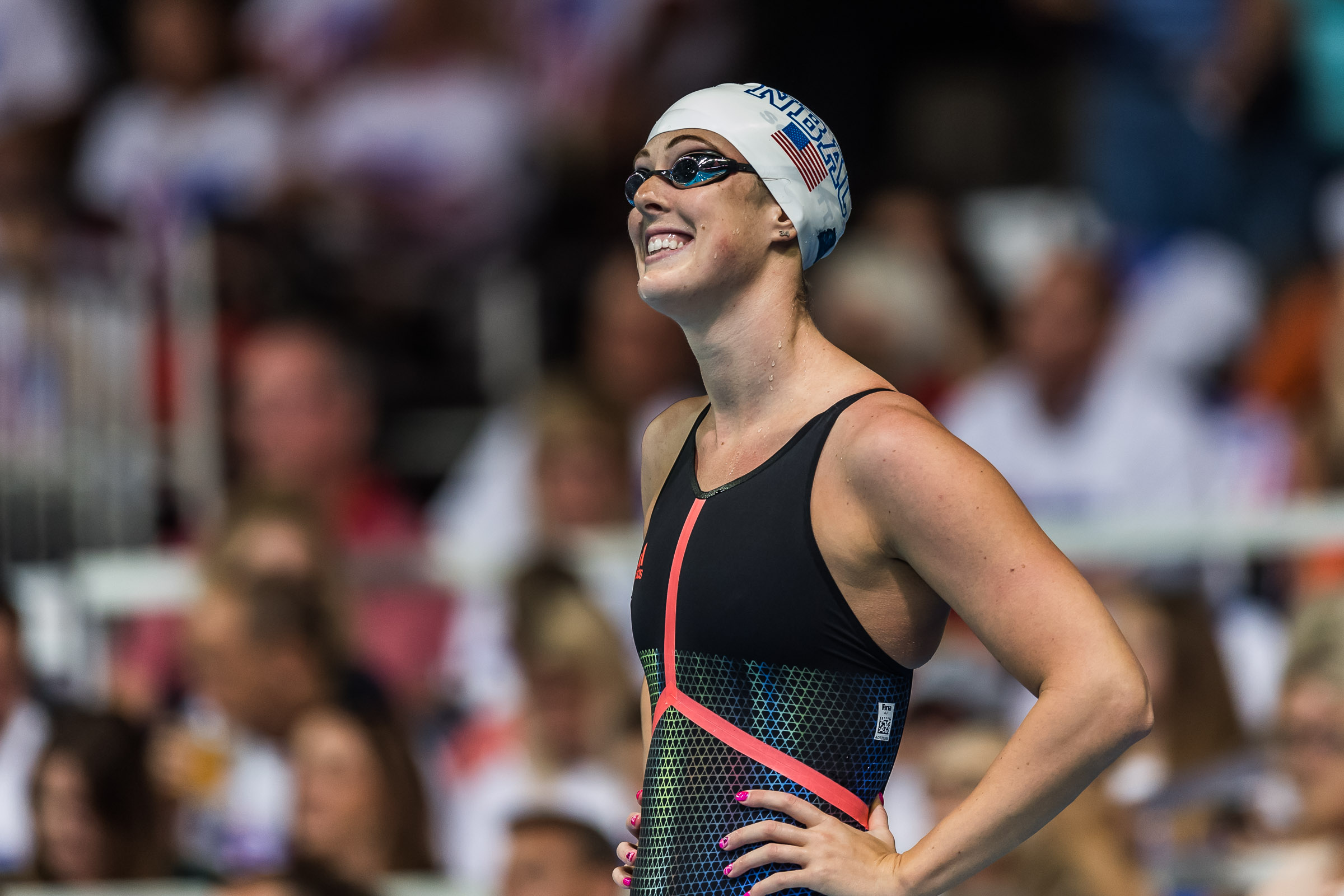 Allison Schmitt is a renowned swimmer and has won 5 medals in total of which 3 are gold in 2012 Olympics. She went on to set a new Olympic record and a new world record the 200-meter freestyle and the 4×100-meter medley relay respectively.This eight-time Olympic medalist conquered 2015 Pan American Games too by getting meddled with gold in 200-meter freestyle.
Allison Schmitt Now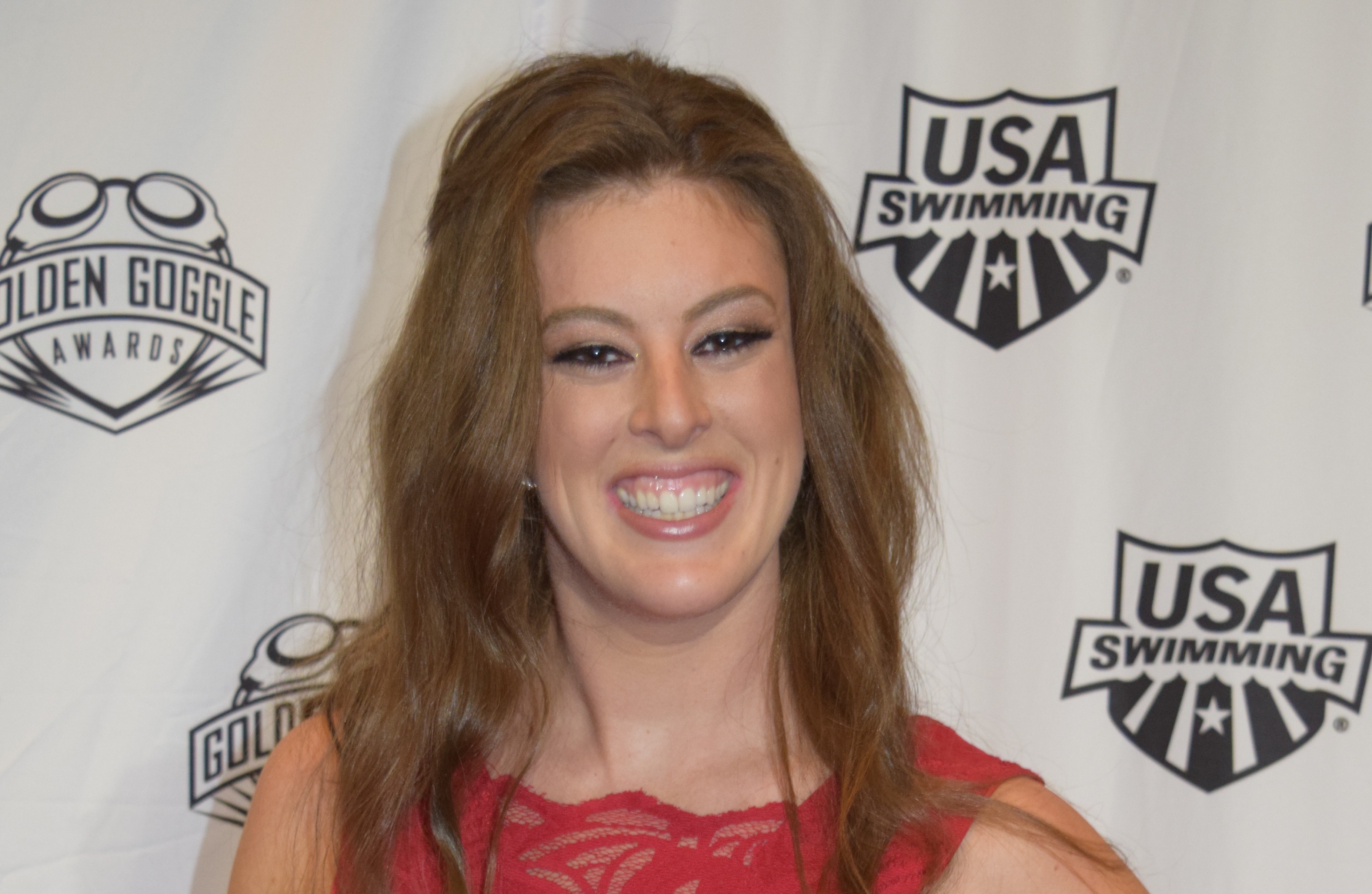 Allison Schmitten stepped into the world of swimming when she was awarded a swimming scholarship by the University of Georgia. The Michigan native completed her graduation only after competing in the 2102 Olympic. She openly discussed her suffering for being a famous face after her appearance in Olympics. She reappeared in the Olympics of 2016. She has a great bond with Michael Phelps her fellow while training.
Carmelita Jeter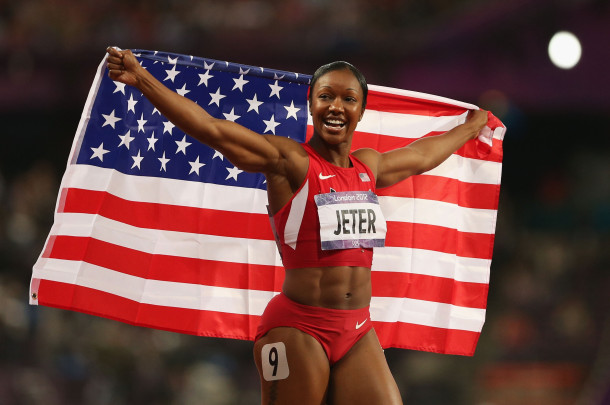 Carmelita Jeter is an American sprinter with specialization in 100 meter. She set the record three times out of 10 best running women. Se has also been titled the second fastest running women in 100m placed behind Florence Griffith Joyner only. Her victory in 2011 IAAF Championship made her way to Olympic 2011. Carmelita also was known as "The Jet" plunged into a problem when her record times were investigated on the allegation of keeping performance enhancer. Though nothing was found. The instance enraged the fans of three-time Olympic medallist but she dealt with it maturely and said: "it's just a part of the game."
Carmelita Jeter Now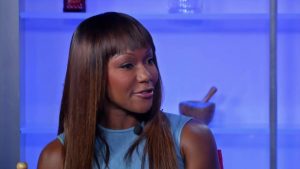 Carmelita Jeter debuted in sports, not in Track & Field but basketball. Her life has been full of struggle. This outstanding Olympian could not contest in Rio Olympics as prior to that she got inflicted with many severe quad injuries. Currently, she coaches in Toros Track & Field coaching staff. Jeter has no plans to retire despite her seriously torn quads. But we believe she doesn't need to work anymore as she owns $500 million. However, we would love to see her again startling us with her amazing running skills.