Golden Globe Awards is not just a celebration of movies, it is also an opportunity for the celebrities to flaunt their style. Through the years, the Golden Globe has seen a string of stars walk the red carpet, dressed in stunning garbs. Here is a list of some such celebrities.
Halle Berry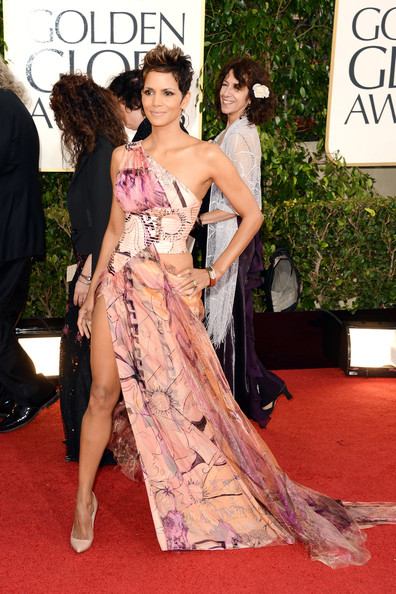 This picture is from the 2013 Golden Globe Awards when Halle Berry stole the show in her 'Versace' outfit. The 2002 Academy Award winner was dressed to impressed in what can only be called a Halle outfit- the perfect representation of her personality.
Sarah Michelle Gellar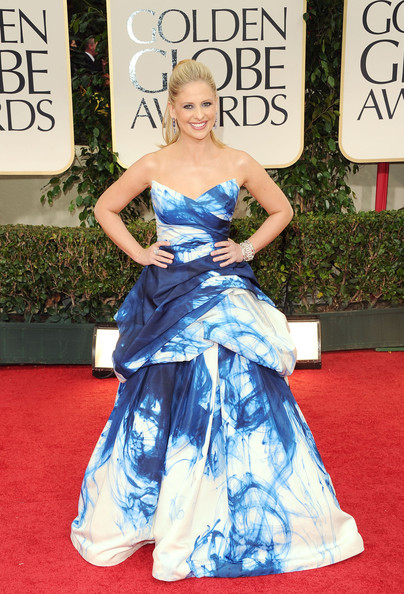 The 'Cruel Intentions' star was the center of attraction at the red carpet event of the 2012 Golden Globe Awards. Sarah Michelle Gellar appeared for the Globe Awards wearing a 'Monique Lhuillier' gown and looked absolutely ravishing.
Jennifer Lopez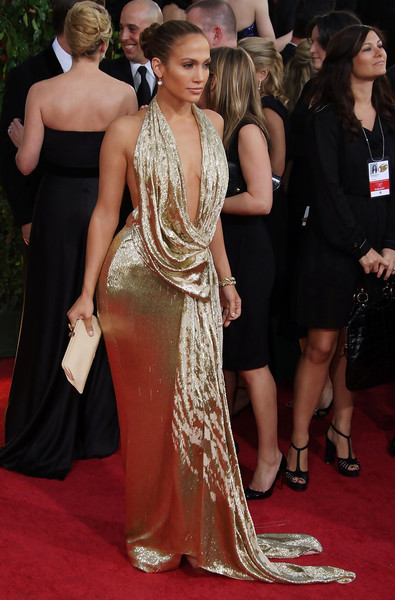 Jennifer Lopez wore a gorgeous, Georgina Chapman 'Marchesa' gown to the Golden Globe Awards in 2009. Even though Lopez did not win any awards and was there to just present one, she managed to steal the show. She was accompanied by her then-husband, Marc Anthony.
Eva Mendes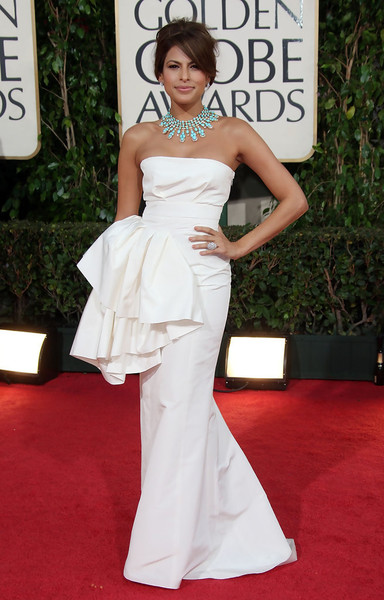 Eva Mendes walked the red carpet at the 2009 Golden Globe Awards, looking absolutely stunning in a 'Christian Dior' gown. The beautiful 'Ghost Rider' star was accompanied by her equally dapper husband, Ryan Gosling, stopping for the paparazzi. She is, now, a full-time mother.
Anne Hathaway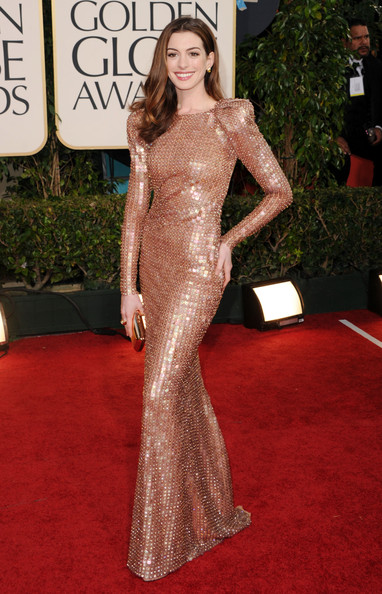 Anne Hathaway, in 2011, walked the red carpet wearing an amazing 'Armani Prive' gown to the Golden Globe Awards. The amazing actress was also nominated for a Golden Globe for 'Best Actress in a Musical or Comedy Motion Picture'. Unfortunately she only won hearts that evening, no awards.
  Lucy Liu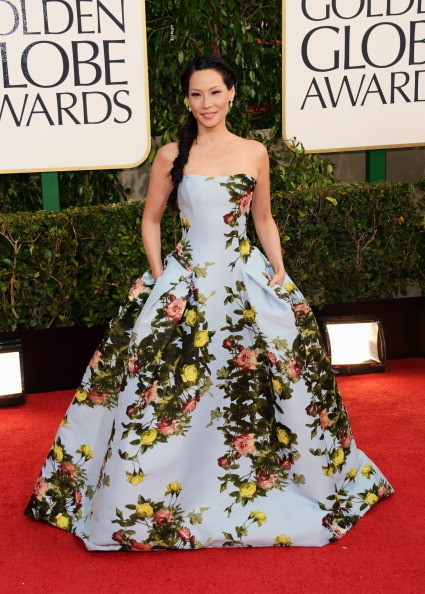 The 'Kill Bill Vol.1′ star, Lucy Liu, walked the 2013 Golden Globe Awards' red carpet in a fabulous 'Dolce & Gabbana' gown. This amazingly multi-talented actress was all smiles as she stepped on the carpet and was a good sport throughout the show.