Label Plants And Deter Animals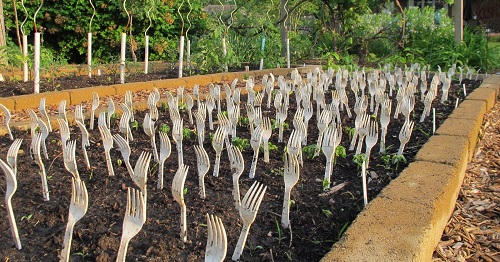 Your noodles eating fork can also benefit your garden! To keep animals away from your garden you should plant forks tine down in the ground. They will protect and keep your plants safe. Also, you can label your plants' name on each fork which will keep your garden organized.
A Cup Of Beer

After a full day of work, a glass of chilled beer may rejuvenate you. Have you ever thought if beer can also refresh your plants? Beer can work as a guard for the plants. There are various pests and slugs which can harm your plants. For them, beer is a remedy! You can keep a glass of beer around your plants which will attract all insects and pests to itself.
Re-use Packing Peanuts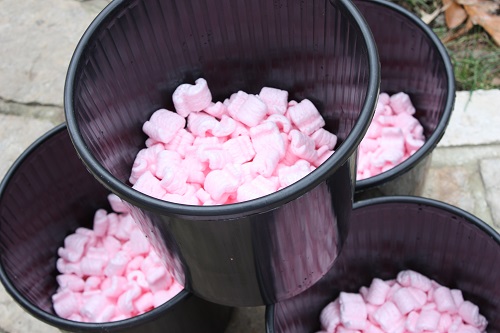 Reusing things can be cheaper and they also do not hamper our environment by its degradation. The plastic peanuts bag can be reused in your garden. You just have to look for drainage of the pot at the bottom and pour soil into it. This pot will also make your plant weigh lighter too.
Use Cooking Water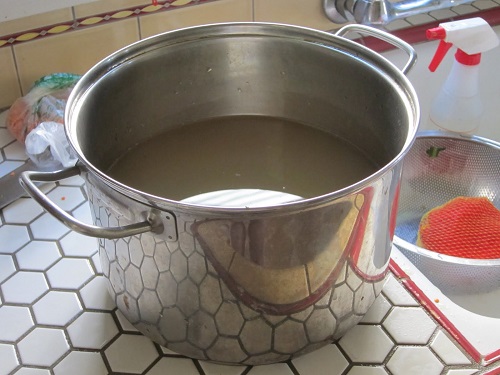 The water problem is worldwide. So one should start by saving water at home. The cooking water which you normally throw away can be used to water plants in your garden. Moreover, boiled water used for eggs, noodles or vegetables will add nutrients to soil and roots of plants. The water should be cooled down before sprinkling on plants.
Make Tomatoes Sweeter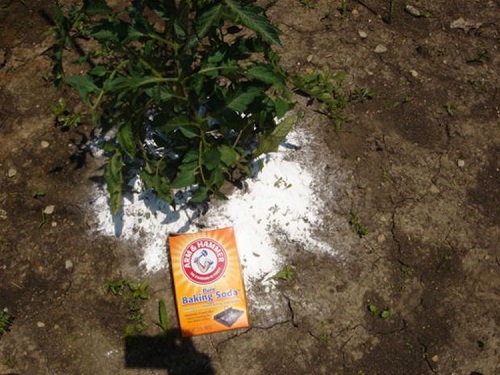 If you love sweet tomatoes and want fresh tomatoes at your home then grow and enjoy them in your garden by using this simple trick. You can plant a tomato plant and add a little amount of baking soda to the soil. It will help to reduce the acidity level of soil and make the tomatoes sweeter.
Curb Weeds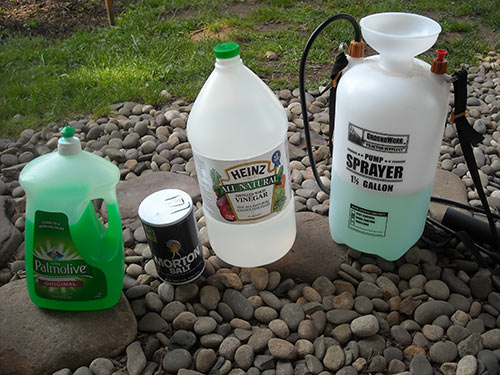 Nothing is better than natural. If you want to avoid weeds in your garden, say no to the chemical solutions. Make a natural solution at your home- add 1 gallon of white vinegar, 1/4 cup of salt and 1/2 cup of liquid dish soap and blend it properly. Store this solution in a bottle and spray as per the requirement.