As we all know we take photos to preserve a moment that will never come again. Photographs are used to capture specific incidents or experiences in still forming so that we always remember what happened that particular day. They also serve a good reminder of the good times or the bad times that we as humans experience in our lives. When we look at pictures of others we can somehow guess or at least get a glimpse of how they live their lives. We can get a perspective of a stranger's life just by peeping into his or her photo album. But like we said, sometimes pictures can become a reminder of a very sad incident that would probably scare anyone who has laid eyes on it. On this list, we bring to you some examples of the most disturbing photographs of random people and even famous faces who have experienced an accident right after these photos have been taken.
Unimaginable Fear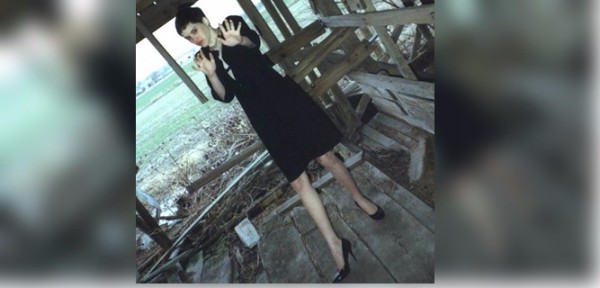 This photo could probably pass as one of the most thought provoking, creepiest photos that have ever been clicked. It truly is a disturbing photo that involves a 14-year old Texas girl by the name of Regina Kay Walters who had been held captive by an anonymous serial killer. He had taken this photo documenting her tormented experience where she clearly feels so frightened. This photo by the killer wherein he dressed her to his looking. He made her were this black dress with heels and even chopped off her long hair. Just by looking at her expression, we can see that she is incredibly scared of the person who is holding the camera. Her mysterious killer was then identified as Robert Ben Rhoades, "The Truck Stop Killer". He is now serving his sentence as he allegedly killed 50 women throughout his life. 
Love Gone Wrong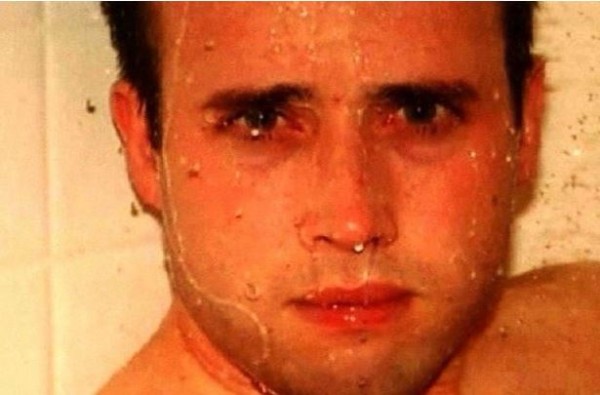 Now we all know that in most cases, men seem to always do the killing. But beware because there are some women who are not afraid to take charge and murder, someone if you cross them. Take this incident for example, back in 2008, Travis Alexander who worked as a salesman was brutally murdered. Who was the killer you must be asking? Well, it was none other than his ex-girlfriend whose name is Jodi Arias. She was found guilty of murder and was imprisoned for committing this heinous crime. Jodi had taken this photograph of her ex-lover in the shower, at 5:29 p.m. just a few moments before he was murdered. So eventually his dead body had been found later on his bathroom floor. The authorities also confirmed that he was actually stabbed and shot. Look at the fear in his eyes.
Stowaway Nightmare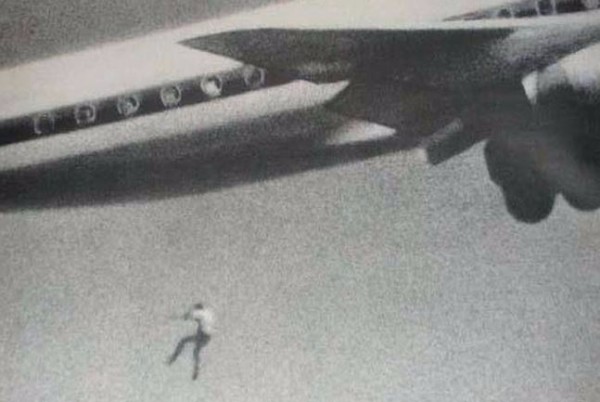 We must have all seen in movies that some action heroes survive a jump like this right? Well sorry to disappoint the people who have wanted to experience the thrill of jumping off of a plane but yes, it kills people. This man here knows just what we are talking about but cannot be called to explain as he is, well, dead. So it happened back in the year  1970 when a 14-year-old Australian named Keith Sapsford decided to hide in the wheel well of one Japan-bound flight that was going to fly from the city of Sydney. This photo was not taken intentionally. As a matter of fact, one amateur photographer had been testing the new camera lens he had recently bought when he accidentally captured the young boy's free-fall that ultimately killed him.He fell 200 feet from the sky which ended his life.
Wildlife Hazards
You should always be very cautious while camping in the wild. We have all heard stories but never actually pay attention to them because we have this feeling that encounters with wild animals would never happen to us. We view such experiences as incidents that could only happen in movies or on television. There was a hiker called Darsh Patel who had a terrible camping experience. He was actually killed by a random bear that he encountered while he was on his hike. This happened in the New Jersey back in 2014 when he was hiking through the woods. We believe he did not expect the bear to become this brutal judging from the fact that he had taken photos of this 300-pound animal. But then, unfortunately, he ended up being killed by the unforgiving bear. Patel's photographs were later discovered with the bear's teeth marks are clear evidence.
Figure Skating Team Perishes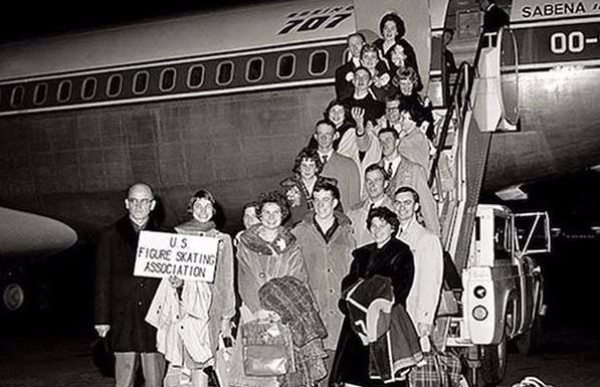 Some people have this grave fear of flying in planes. While most of us just laugh at the fear that they have, sometimes, it is very dangerous to go flying. There is not much one can do when the flight experiences something wrong while flying the high skies. So back in 1961, there was a Boeing 707 aircraft that sadly crashed when it was flying from New York City to Belgium. A total of 73 people died because of this horrible crash. The people that died in this plane crash is indeed a heavy total and is really made headlines during that the time of the crash. Among the people who lost their lives, the whole U.S. figure skating team was also included. They were on their way to compete at the World Figure Skating Championships in Prague. Look at them getting ready to board the flight that killed all of them.
Fate of a Daredevil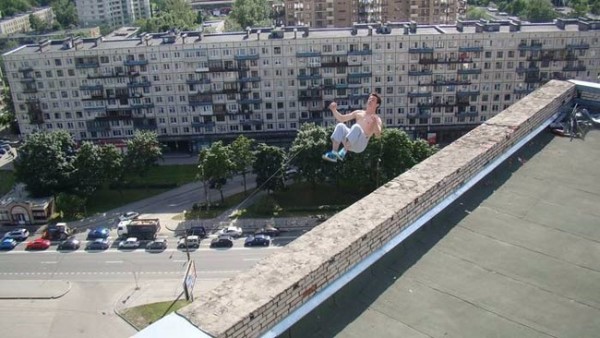 Some people are way too adventurous that they end up losing all of their common sense. Just because you feel like you can achieve something, it does not mean that you will. There are some things the human body is not capable of achieving and this is just a fact. So when you try to do something dumb let this next incident be a reminder that you do not always have to prove something to everyone. A Russian daredevil whose name is Pavel Kashin attempted to do a backflip. It was on a wall that was right next to a 16-story drop. After he did the flip, tragedy struck and he lost his balance as soon as he landed. You can already guess what happened next.  Yes, Pavel fell to his death from the tall building was could not be saved as he died then and there. It is such a dumb accident which could have been avoided.