We often forget that kids are constantly faced with tests and have to learn a lot of new things every day. With these tests and exams they face in school, we can get the academic capabilities of a child. Some kids answer these flawlessly while some give answers that are shocking, sometimes downright hilarious. Check out these test answers given by kids that aren't technically wrong but not exactly the right answers either.
Brutal Honesty Is The Best Answer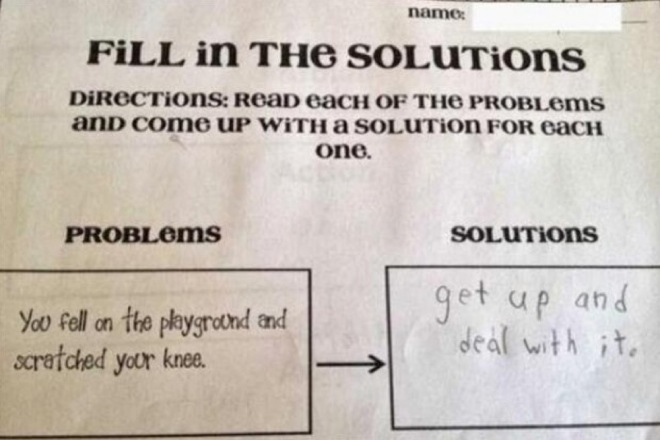 Even though the answer may not be the preferred one, we cannot say that this kid is wrong. You can tell that this child is one that thinks outside of the box and would hopefully make a great entrepreneur one day. We can tell by how he answers that he will always find other solutions for a problem that no one else would ever think of. We wish him the best of luck.
I'm A Freeloader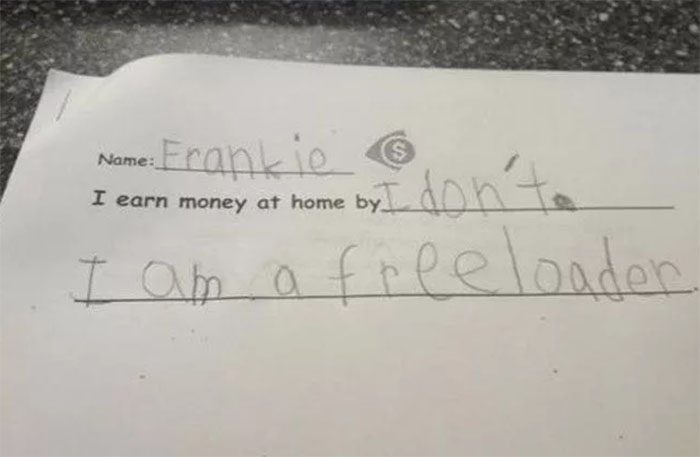 Some of these kids do not even care about giving a second-thought to their answers. They just tell it like it is. This particular kid is clearly aware of the fact that he does not have a job and that he is way too young to earn money. But we can hope that this kid will someday earn lots of money and stop feeling like a freeloader. Having things for free can be fun too, only thing is, it does not last forever.
 Might Need To Study Up On History A Bit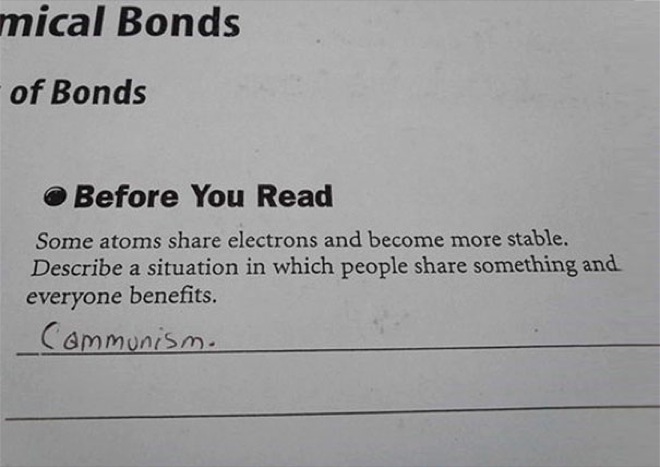 Well on a very basic principle, this answer is actually true. However, there are so many Democrats who would argue with this kid saying that Democratic Socialism is indeed a better answer. But how is this kid supposed to know all that right? SO you cannot let the teacher fail him because this kid is not all that wrong, the only problem is, the question is about chemistry.
This Teacher Received A Lesson In English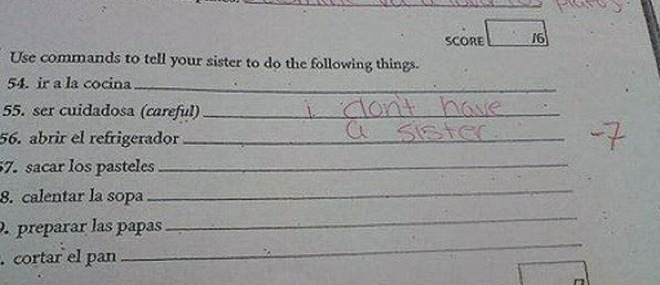 Well, when a test question asks you something regarding your sister, it would be very easy for anyone to answer them straight off the bat. But, what happens to the students who do not have an actual sister? The poor student that gave this answer must have failed the test but to be honest, it was not all fair. We hope that teachers frame their questions more responsibly next time.
Write "Or" And Fail This Test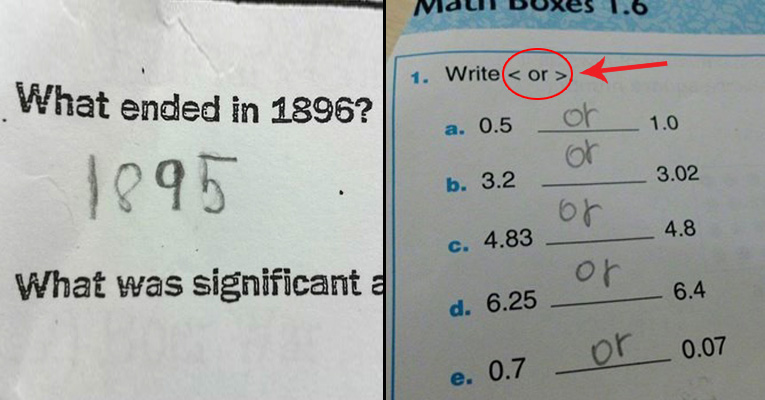 So the test was for kids to write '< or >' for each answer, as clearly stated above the sheet. This kid here took this test and had made use of his common sense that proved to be a little too sensible. We cannot tell if this kid had purposely written '< or >' on the answer sheet as a joke or because the question had instructed to do so. Too smart or too dumb? You decide. 
This Answer Is Technically Right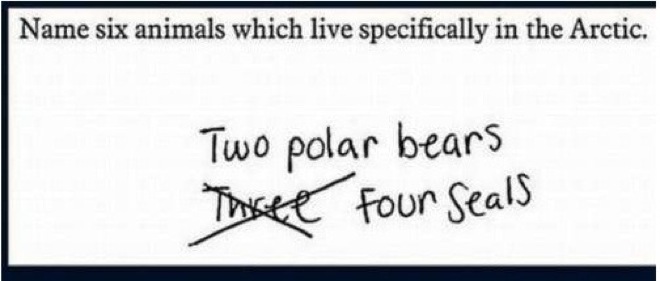 So when you ask kids questions, they will always find a way to get the correct answers even if that means curving them a little. Even for adults, it would be a little difficult to name 6 different Arctic animals if you are not well educated about the area. This kid is one smart student that refused to leave the question unanswered, giving a technically right answer.