Life gets too busy and sometimes one does not have time to go shopping for themselves. Online shopping has become a means to escape having to use one's energy that is required during actual shopping. It has become useful for the lay bunch and the busy bunch. One advantage of online shopping would have to be that the prices we get are usually the best offer we would get anywhere else. But it is a gamble and here is proof that online shopping can end up disastrously…
Something's Wrong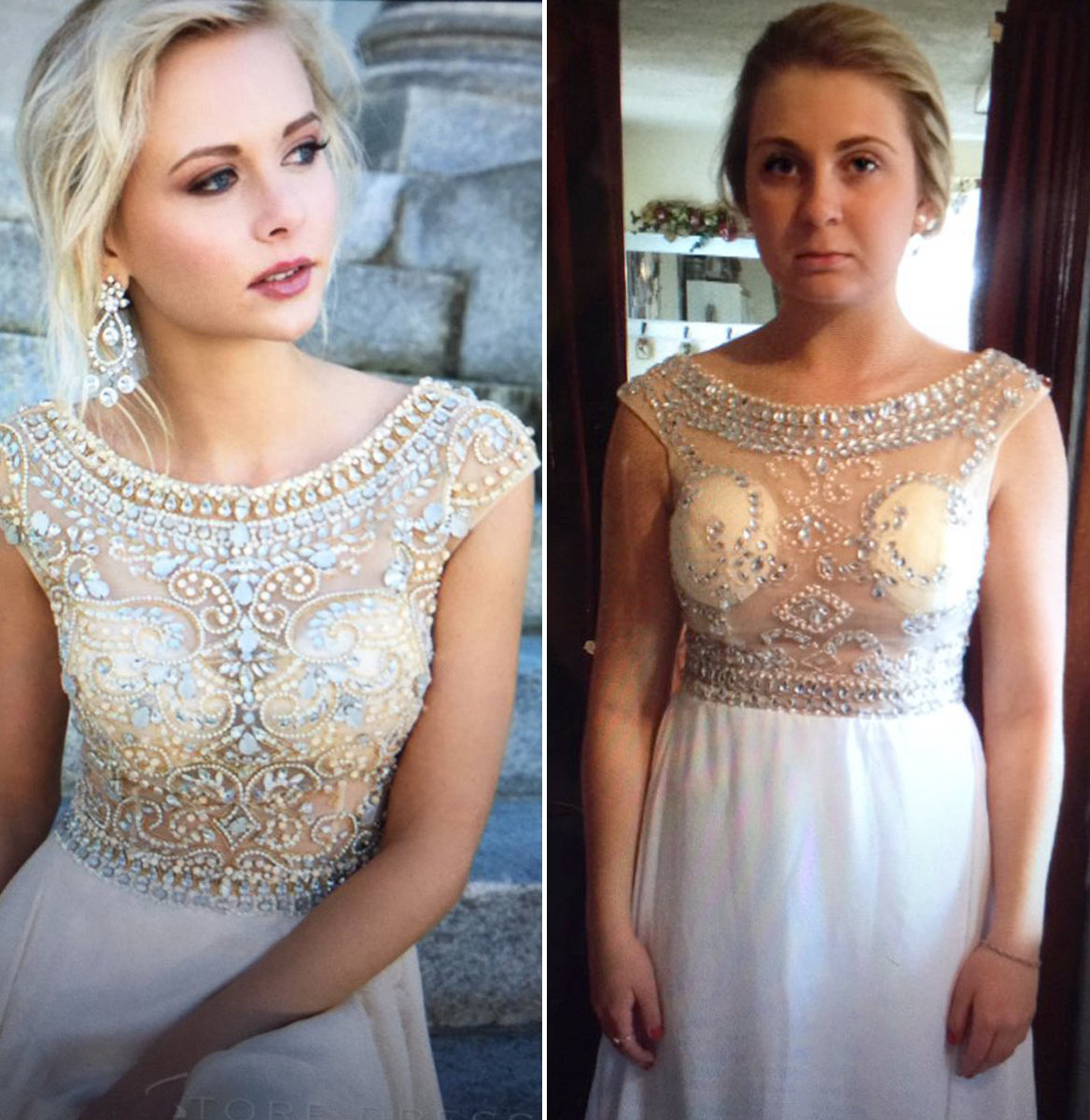 While going through an online site that sells dresses, you must keep in mind that you can never get too confident. This woman right here has gotten to know about the hardships that come along with online shopping. Sometimes, the clothes just do not fit. This face right here clearly says it all  It is the "never trust something in good faith only because it's found online," expression.
Less Than Perfect Fit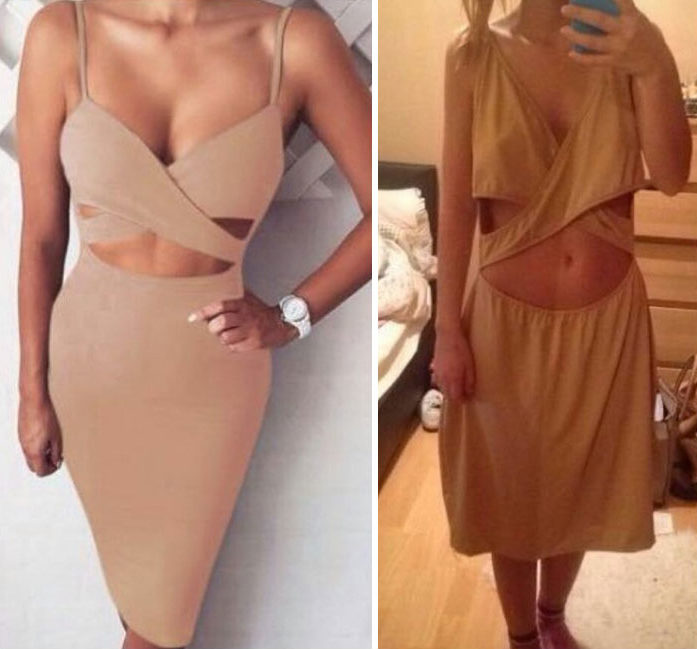 After working hard for the SATs and studying hard for every test, this girl made a decision to look her best at the dance. She took a lot of effort to find a dress that could really capture attention. When she spotted this dress, she knew that it was the one. However, when it arrived, she was sure she going to get all the attention but all for the wrong reasons.
Purple Disaster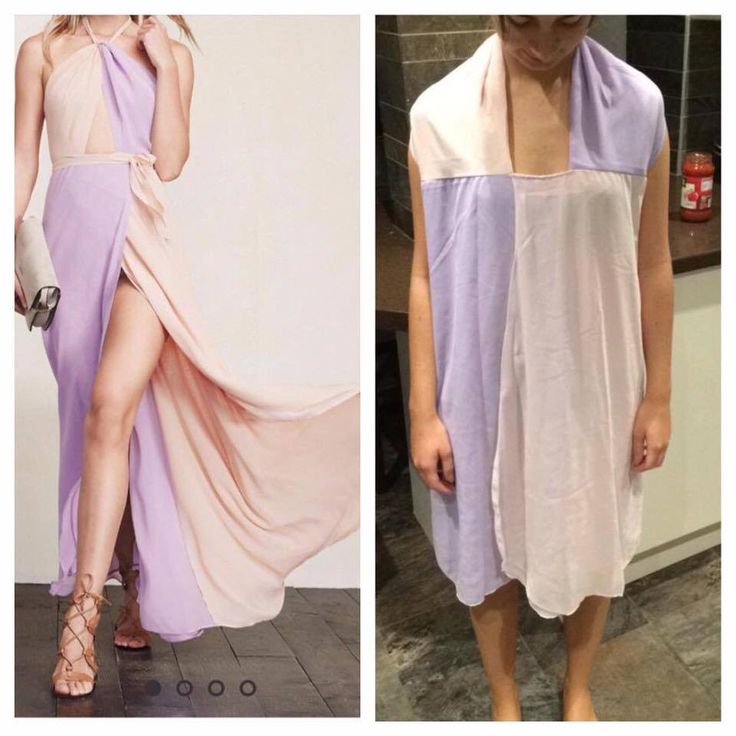 This young lady wanted to look presentable for one of her best friend's wedding. She looked through multiple shopping sites and found this ethereal flowy dress. She could not wait for it to arrive as she knew that the dress was going to make her stand out at the wedding. When it arrived, she would realize that this was all a very bad idea. She should have just gone to the mall or a boutique nearby.
Surprise, Surprise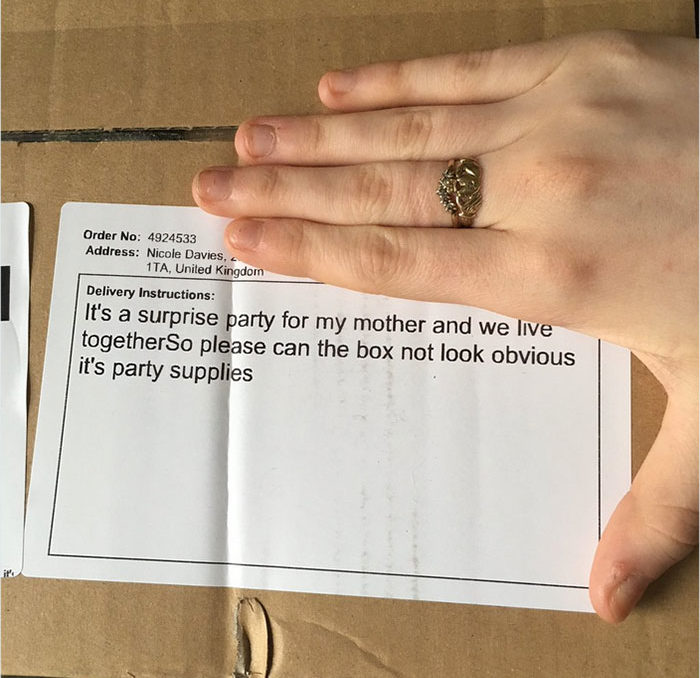 So when this lady decided to surprise her hardworking mother on Mother's Day she wanted to make sure the delivery guys did not give the secret away. She ordered a nice gift for her mother for always being there and being a constant pillar in her life. She specifically asked the site to maintain an inconspicuous delivery. But when the box arrived, her message was plastered on the plain cardboard box, revealing everything.
Basically The Same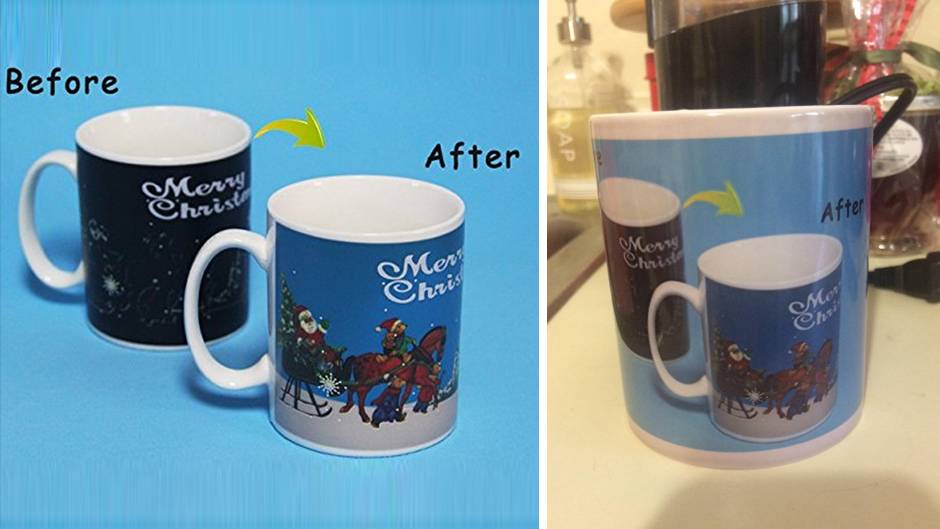 When this heat sensitive mug was spotted by this person, she could not have been more excited to buy it. She really wanted to see the cup change designs depending upon the type of beverage the cup was holding. So she waited for about a week for it to arrive, then it finally reached her address. To say that she was disappointed would definitely be an understatement.
Toe Tights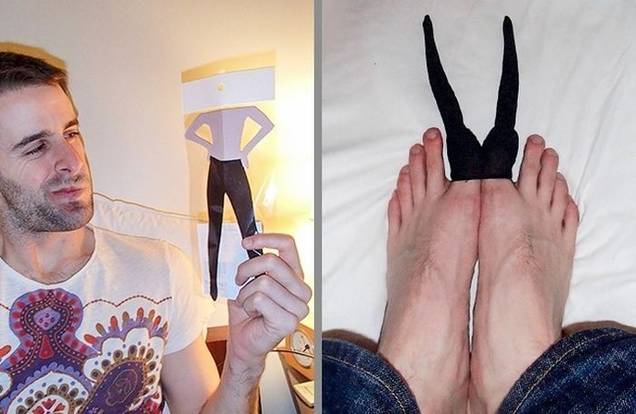 So Halloween was just around the corner and this guy wanted to pull off the best costumes he had ever worn compared to the past years. He wanted to go to the party dressed as 'Catwoman' from the 'Batman' comics. SO What did he do? He decided that it would be better buy black stalkings from an online store as it would be a little too weird for a grown man to go buy them from an actual store. He was wrong.