Slowly Fainting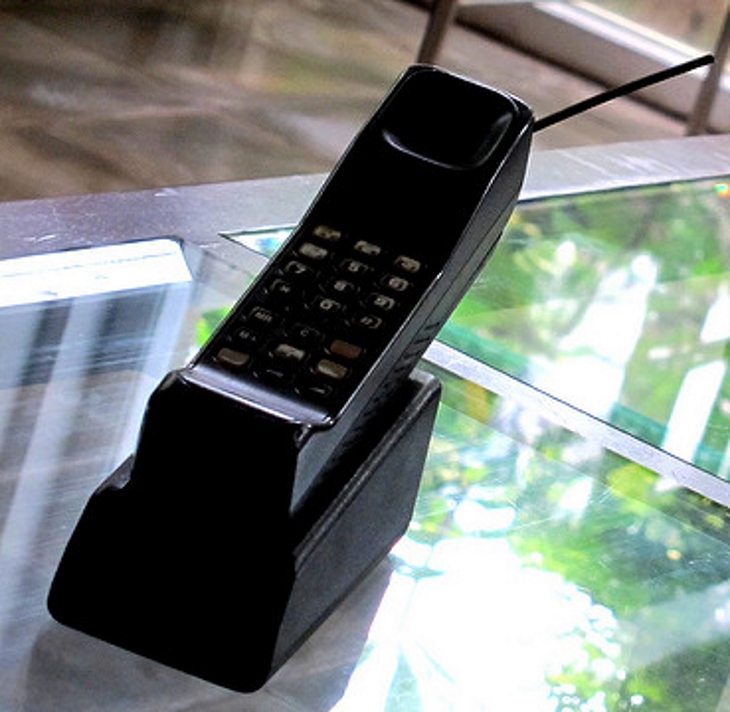 And so as Frank and his baby girl were just enjoying each other's company at home, he started feeling a strange pain in his chest. The pain was too much to handle and he was slowly starting to feel that he was not able to breathe. He soon lost his ability to speak and was feeling drowsy. And luckily, he dialed 911 for help before completing passing out, then the phone fell from his grasp.
The Next Incident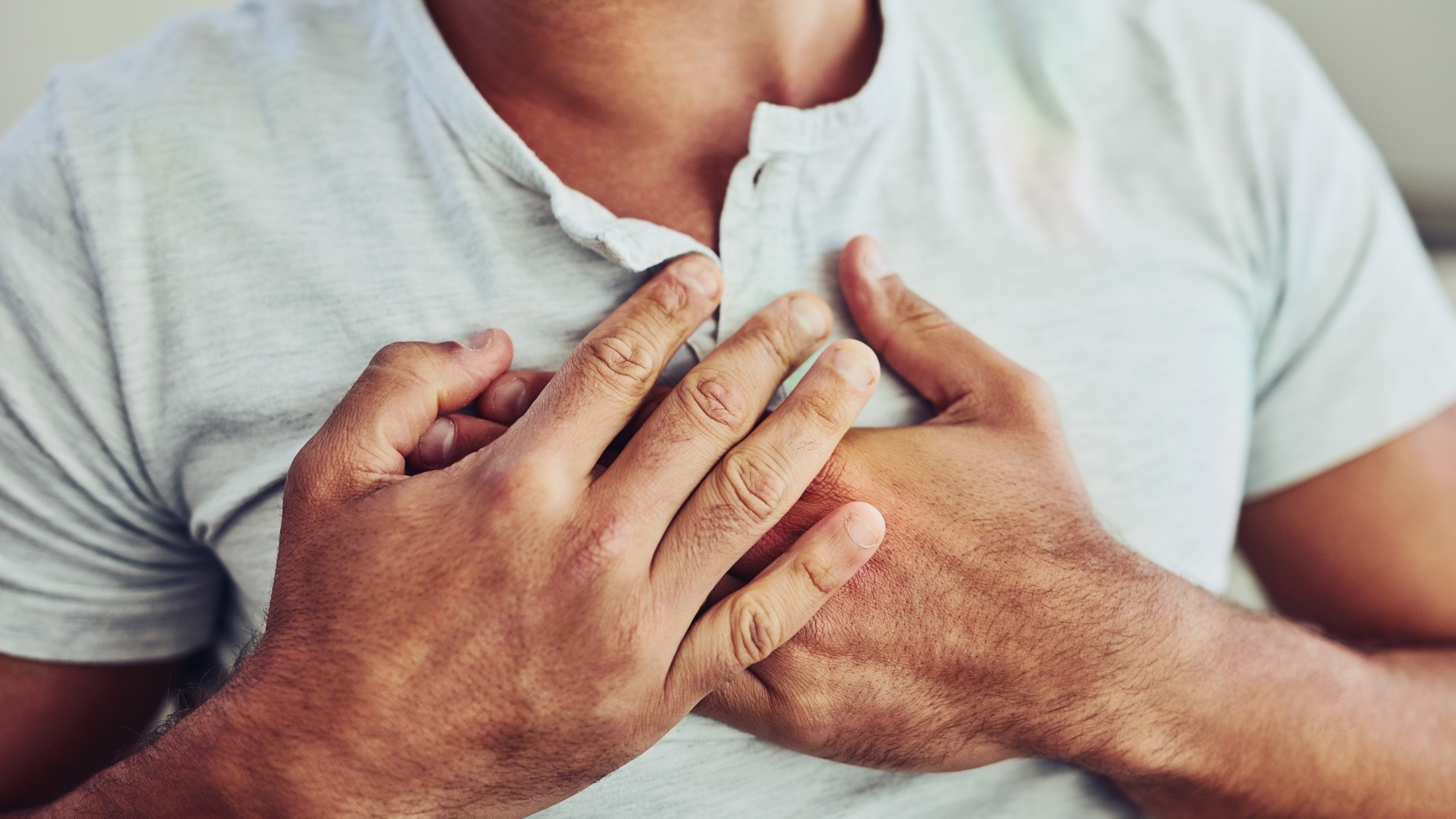 And when she saw that her daddy was no longer conscious and awake, Savannah knew she had to take charge. She quickly took hold of the phone and began talking to the dispatcher. This was very important because her dad just fell on the floor and she would not have known who to call. The operator picked up and then asked what happened. The next incident was something truly amazing…
A Brave Little Kid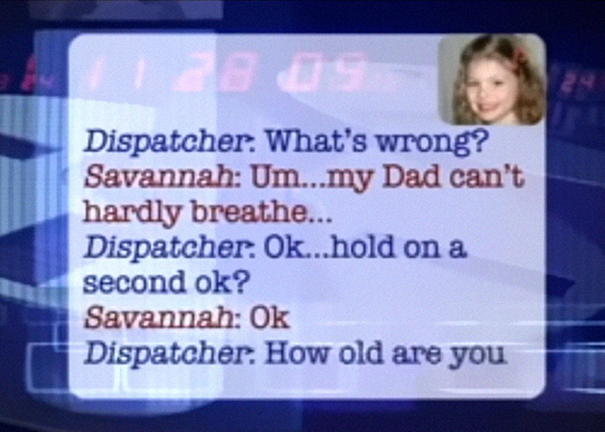 And during the time this happened, Savanna could see that her dad was not fully unconscious. She took the phone and started talking to the operator. She was assured that her semi-conscious dad was going to be okay, that this was not something to panic about. And so the little girl tried her best to describe the incident that took place to the 911 dispatcher.
A Serious Emergency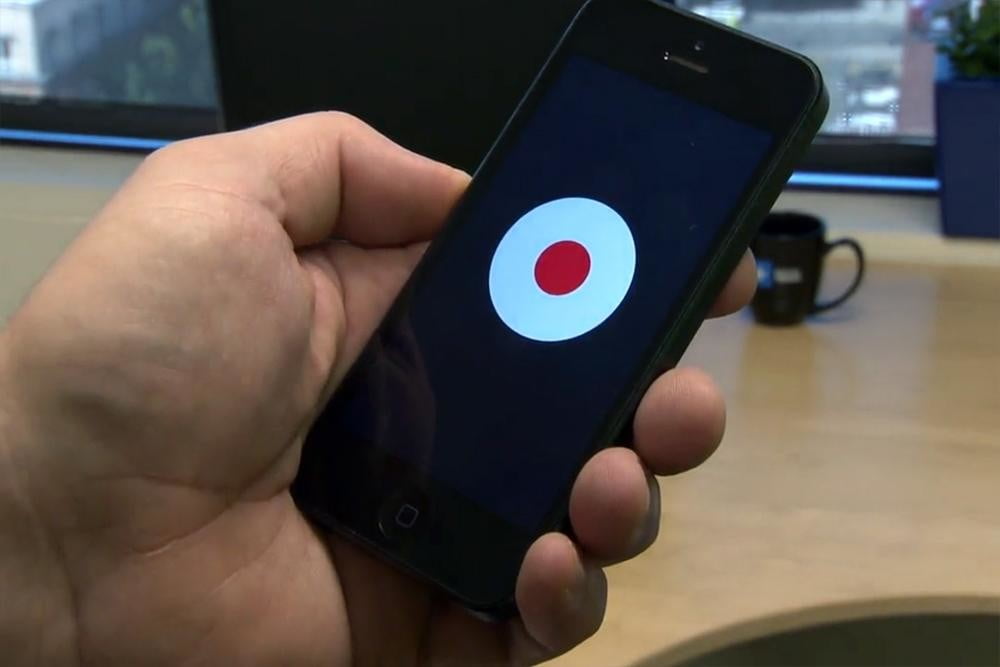 And when the operator answered, the first words that little Savannah spoke were "Um… my Dad can hardly breathe". She did not waste any time to tell them what had happened just now. She was a smart girl so she knew that delaying talking about the incident could be unfortunate for her dear father. The dispatcher quickly learned that this was not a minor emergency…
Asking For Assistance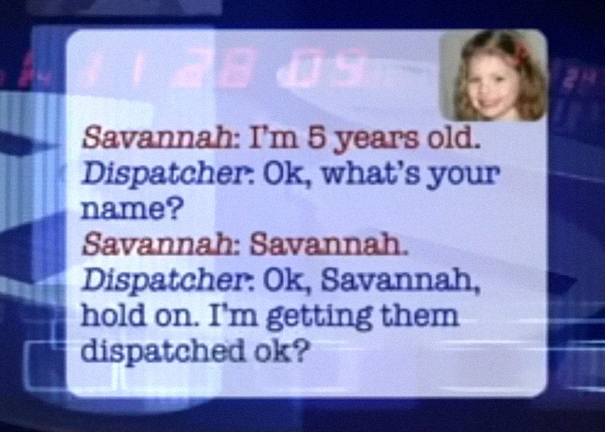 Then when she told them that her father was not fully awake, that he was not breathing properly, the operator needed to know how capable the person on the phone was. The dispatcher then asked Savannah to tell how old she was. She was asked her age and also her name. When he found out that this was a serious case, he soon dispatched a couple of officers and an ambulance.
An Impressive Girl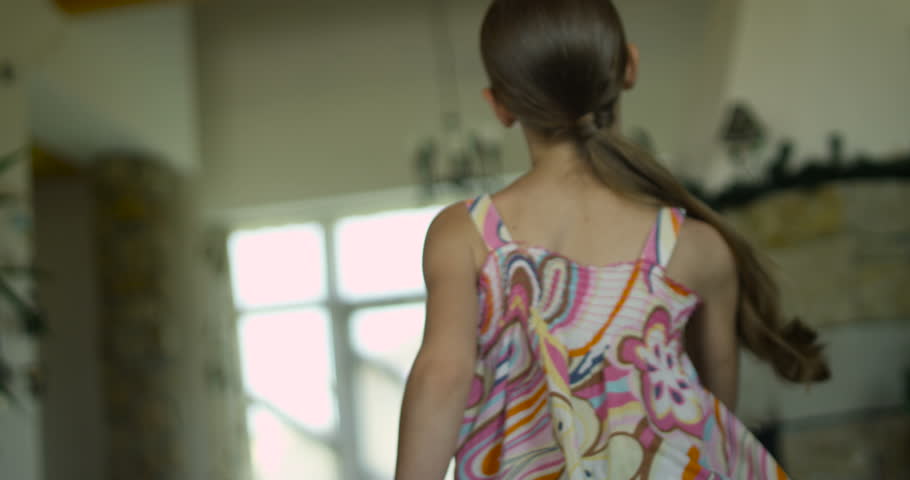 And as the dispatcher spoke to the little girl, he was very pleased about one thing.  He realized that as he tried to keep Savannah calm, she was not even showing any signs of panic. She, in fact, seemed to be very calm and composed. There was nothing in the way she spoke that showed that she was panicking at all! He was very impressed with her composure.