The quote,"One should not judge a book by its cover," seems perfectly true after getting to know about the sexual abilities of the famous personalities mentioned in this list. You will surely realize that even for a person who is visually stunning and super-talented, sexual and physical chemistry proves to be a different ball game altogether. So, prepare yourself for being taken aback after witnessing your favorite star making it to this list. Yes, the main contributors behind disclosing such a personal detail are the people with whom these celebrities did the dirty. Go ahead and find out who these 'Bad In the sack' people are…
Drake Likes To Shake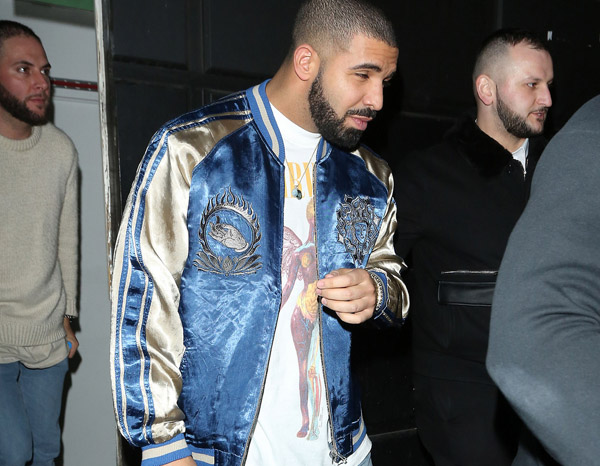 Drake would have surely not liked what his ex-lover Cyn Santana had to say about him in the year 2013 regarding his antics while in bed. Words like "small package" and his irritating habit of constantly watching himself in the mirror while making love were primarily emphasized on. People were really led to believe in such statements when a stripper from Los Angeles who got dirty with the rapper also had something similar to say. She narrated,"His [expletive] is not really big, but it's THICK… He was laying there on the bed with his leg spread open and my face in his [expletive] and his legs shaking." "Selfish lover" was the word which Cyn used for Drake when asked to describe him.
Paris Goes Overboard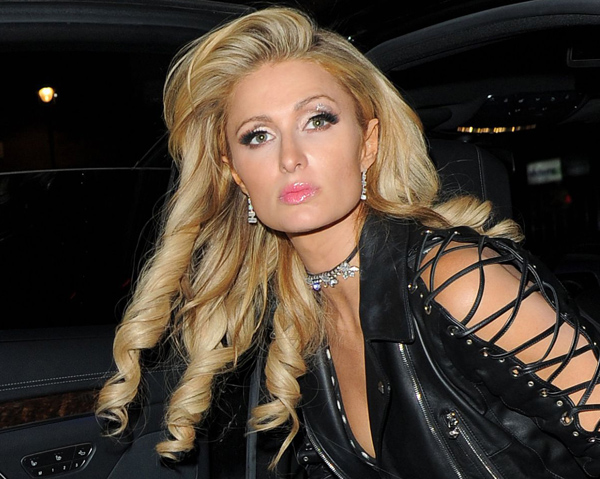 Yeah, I was shocked too, after seeing this bombshell making it on this list. It seems very ironical now to state the reason for her instant fame was a sex tape released in the year 2004. Nick Carter was not at all pleased after spending time with Paris in bed. He had words like "drunken prude that didn't seem to like [expletive]," to say about her. He just didn't stop here saying that Hilton," relied on drugs and drink to give her confidence in the bedroom and was more often than not too wasted to even perform." Well, it is understandable what a man has to go through if he underperforms, but, things get really awkward when the news of a girl doing so pops up. I can just say, Better Luck Next Time, Paris.
Sharapova Wants Silence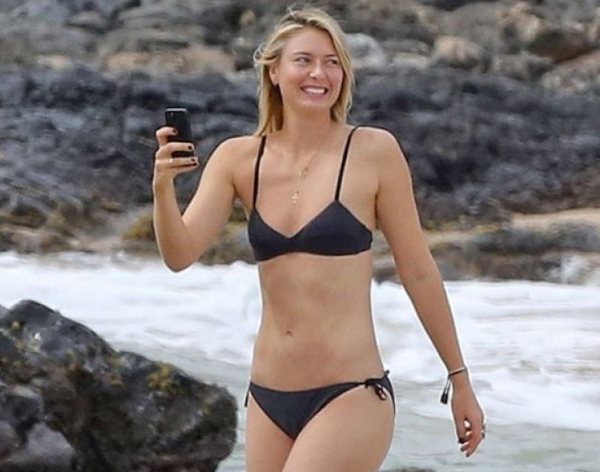 We all have witnessed how well Maria Sharapova performs while on a tennis court, but, apparently the case is completely opposite when it comes to bed. As Maroon 5 lead singer Adam Levine did say some unbelievable things after spending time with Maria after her match. He said, "I can't tell you how disappointed I was. I really thought, like a lot of guys, that she'd be the loud screaming type … She wouldn't make any noise during [expletive]… She just lay there like a dead frog. She even got angry if I started to moan, said it 'ruined her concentration. It was so disillusioning that I went on Paxil for a month afterward." Though, Adam totally rubbishes all such comments saying he never said such things.
Angelina Jolie Doesn't Get Off That Way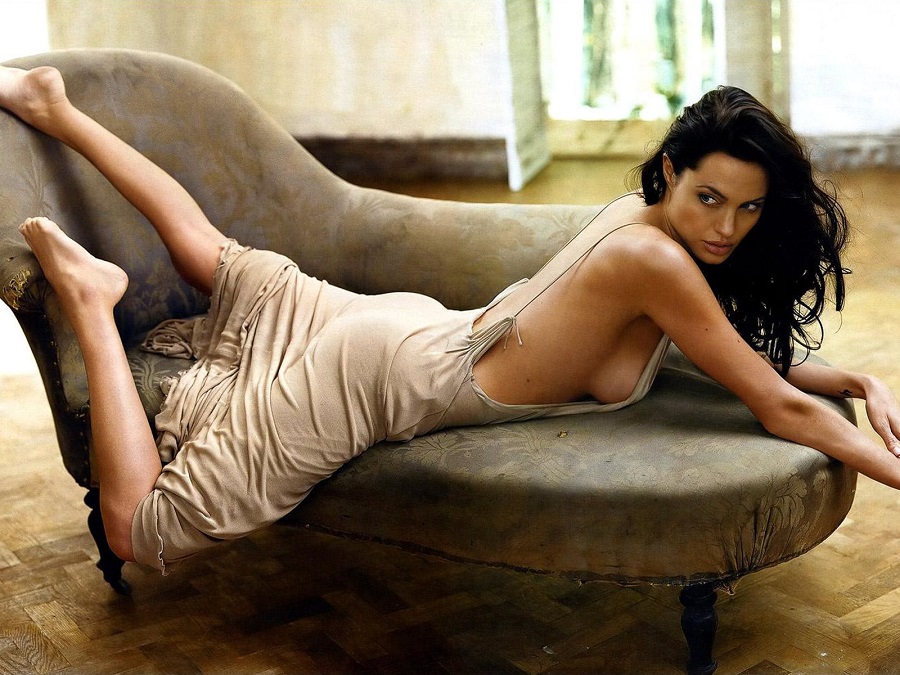 Angelina's ex-husband Bob Thornton was spotted admiring Jolie's beauty saying that she was the prettiest woman he had ever seen in his life. But, he had something totally opposite to say when it came to matters while in bed. While being asked questions about making love with Jolie, Bob compared her to a "couch". It is believed that the unconventional methods and ways that Jolie has in bed are the primary reason for her complaining former lovers. In the year 2007, in an interview with OK! magazine, Jolie said,"I had started having [expletive] with my boyfriend and the [expletive] and the emotions didn't feel enough. I was no longer a little girl. In a moment of wanting to feel closer to my boyfriend, I grabbed a knife and cut him. He cut me back."
Britney Is Actually "That Innocent"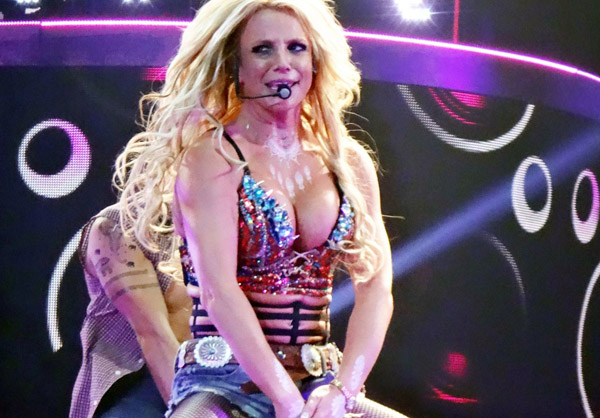 Britney has managed to seduce males in her song's videos totally. But, when it came to actually performing the real deal her ex-boyfriend Marc Terenzi, had a completely different story to narrate. He openly talked to The Daily Sport, a British newspaper about the time the couple spent. He said, "Half the time she didn't even know what she was doing. Britney was inexperienced compared to most other women. She has an amazing body and certainly knows how to turn a guy on in her pictures and videos. But, when it comes to real life it's a different story. Other girls I've been with are ten times the woman she could ever be." Well, Britney would not have been pleased after listening to this surely.
Leo Speeds To The Finish Line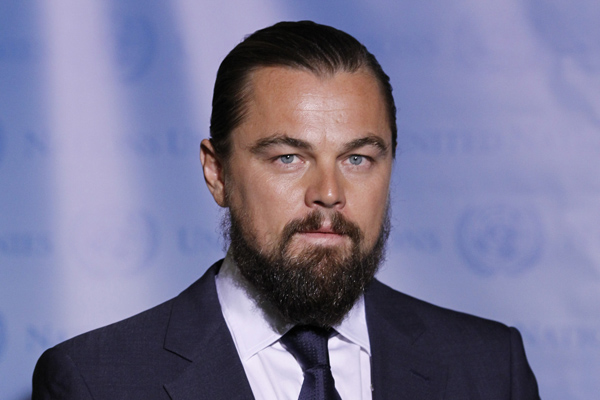 Sorry to break the hearts of probably all the ladies out there. Undoubtedly, he is a heart-throb, but, sorry he is not that good in bed. His ex-girlfriend Bobbie Brown teased him sarcastically saying that he doesn't have the stamina to last longer than even some of his movie trailer. She added by saying that the worst thing is that he is well 'equipped' but still couldn't please her. To be precise she said, "Wait a second! Don't move, Bobbie. We need to slow down. He was… titanic." These comments seriously question his credibility and his frequent parties at the Playboy mansion. Though, we don't take away from him the fact that he is definitely a ladies man. But, what if the ladies come out with words similar to Bobbie?
Kelly Brook Is Boring?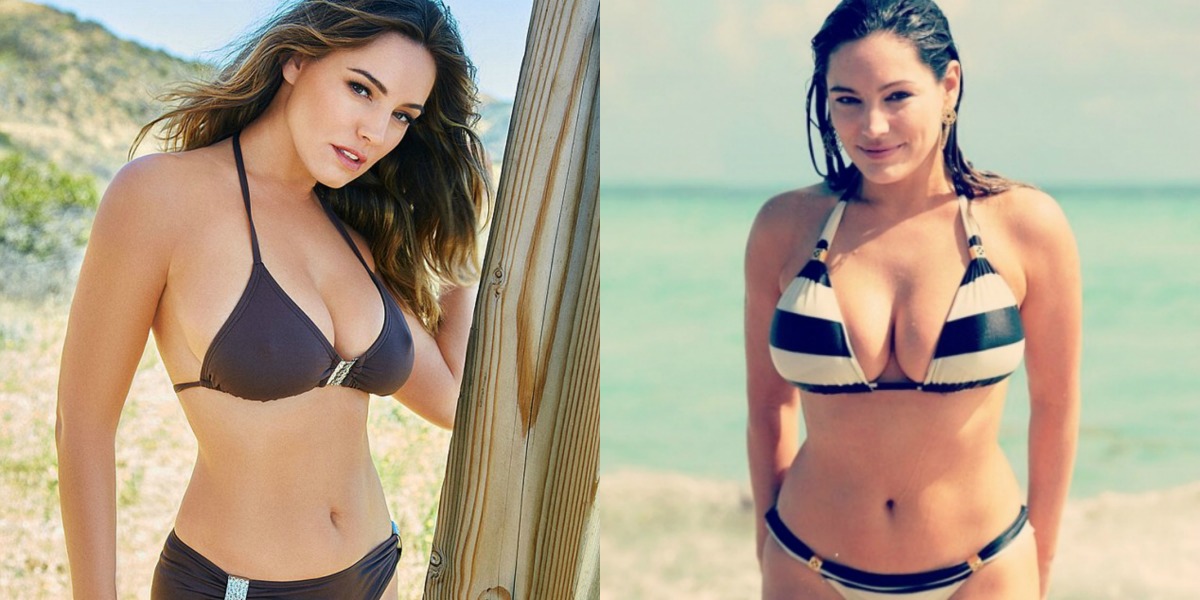 It came as a shock to most when Rugby player Danny Cipriani described her ex-girlfriend the very gorgeous and beautiful model Kelly Brook as "boring in bed." This comment came out when Danny was cheating with other women while in a relationship with Kelly. According to a source, "He'd always say:'You're sexy–she's not' and 'You've got it.' The strange thing was, Danny would never, ever admit that he was seeing Kelly…He'd deny it. He'd say she wasn't good in bed and it was boring. I'd say, 'It's great you're back together,' but he says to me, 'We're not together – we just went out.'" Judging the validity of these statements is really tricky, to be honest.
Jared Leto Gets A C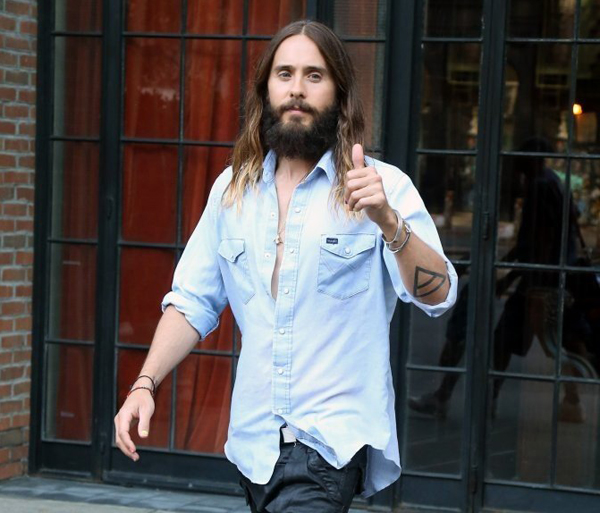 Penthouse Pet Krista Ayne who dated Jared Leto in 2006 stated that he was above average when it came to performing in bed. This is in contrast with what most of the women would have expected. In an interview with Steppin' Out magazine, she told,"Jared isn't bad in bed. I'd give him a 7 on a scale from 1 to 10. I met him at an open meet-and-greet where he was signing copies of his CD. He signed my CD, and as I went to take back the CD, he kept holding it. When I asked why he wouldn't give it back, he said, 'Why don't you sign something for me?" It was after this event that Leto asked for Krista's contact number which ended up in both of them being in a relationship.
Katy Can't Keep Up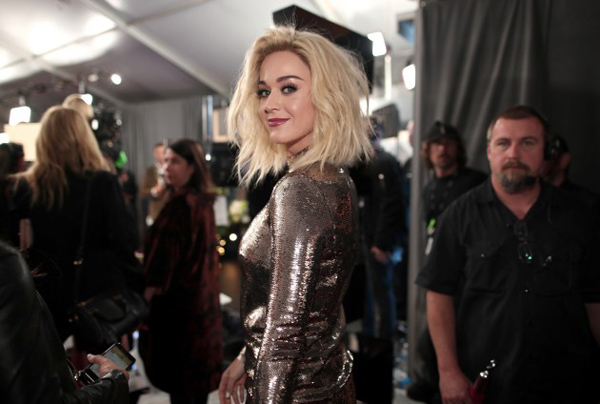 It was a really strong comment from Katy's ex-husband Russell Brand when he said that he would love to spend a night with anyone but Katy. The reason for this can be credited to the bitter divorce that the couple went through after which this comment came up in the media. HollywoodLife.com backed Russell saying,"despite Katy's attempts to keep the spark alive in the bedroom by scheduling monthly date nights at swanky hotels, it was 'never enough.' Russell's… fetishes were also reportedly hard for Katy to keep up with." Russell went on to further degrade Katy's reputation by stating that the experience of living with Katy was equivalent to being "on a diet of rice."
A Slim & Shady Night Life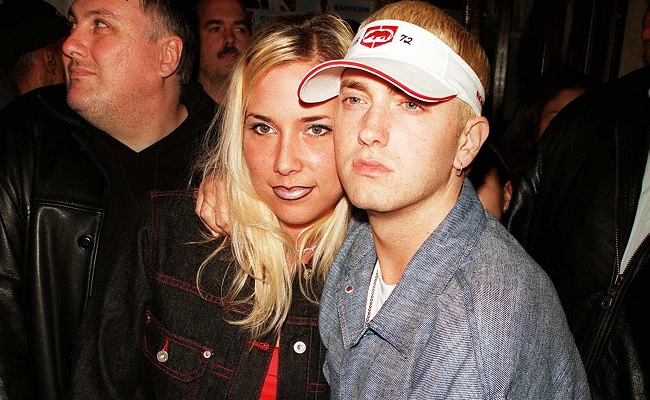 Kim went on to say once,"He's not very well endowed…. If you're going to have [expletive] with Marshall, make sure you have a little blue pill, because otherwise, it does not work." Hearing this from Kim was not a surprise for many as the tussle between the two was prominently in the media when this statement came out. A 2003 report by news24 claimed, "Kim has a sexual hold on him because of her bisexuality. She brings women home and puts them to bed with her, and when Marshall comes in he doesn't come home to just Kim – he comes home to whatever's in bed." This goes on to show that Eminem is not that fluent on the bed as he his while rapping through his extraordinary lyrics.
Bieber, Justin Bieber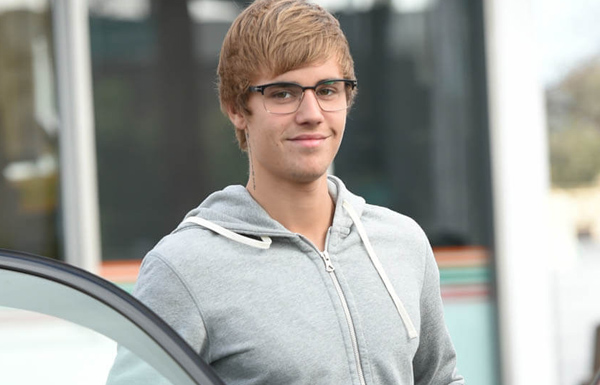 Firstly, getting a contract signed before indulging in lovemaking is totally absurd. Well, according to sources Justin does that with each and every girl he sleeps with.Reports state that "Justin will take a woman for a drive in his flashy car before bringing her back to his massive home in Calabasas." But, though it is very simple for Justin to get a girl to his bed apparently, the story is completely different when it comes to pleasing them. Considering these facts true, one is forced to speculate that the contract and the lavish car ride before the act is to hide the disappointment that the girl faces in the end. Don't worry Biebs, "It is not too late to say sorry."
Brad Pitt's Dirty Secrets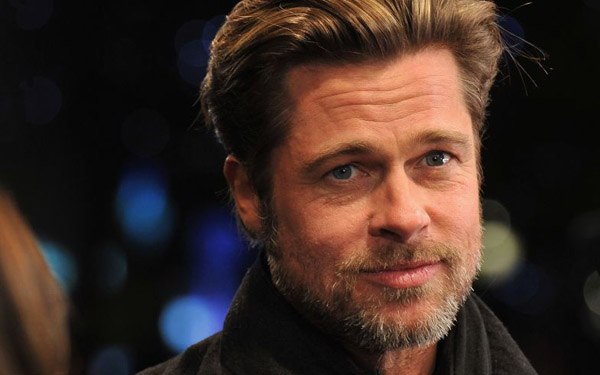 Yeah, I know that you are probably thinking that this list is fake after seeing the image of all time favorite hunk Brad Pitt in this list. I can bet that no one can say after looking at him that he would turn out to be someone who underperforms. Well, actress Juliette Lewis after sharing the bed with Pitt said that he was "no BIG deal." As fans, we can just hope that these words came out because of bitterness and anger against him. Some of the more drastic facts about him were exposed in reports which stated that the star was closet bisexual! followed up by another report by Star in the year 2015 which claimed that one of Brad's hobby is to stray to males, a habit with which his ex-wife Angelina was totally cool with.
Jen Is Selfish In The Sack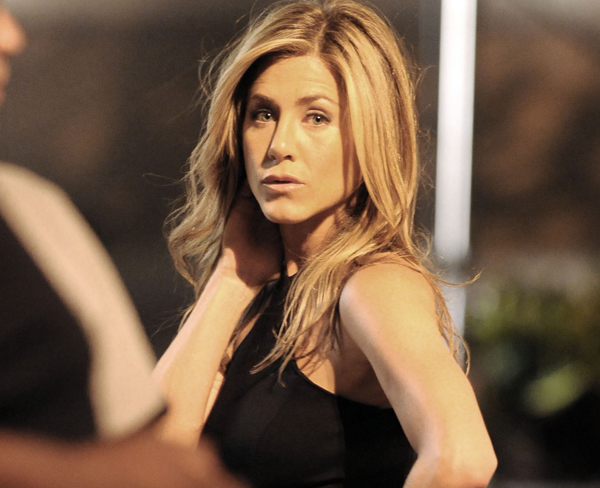 Jennifer Aniston made a place in everyone's heart after portraying the character of Rachel Green on the show Friends. She was the nation-wide crush of all the nineties men. You would be surprised to know that contrary to her on-screen image of a sensible and understanding lover, Jennifer is bossy when it comes to making love in real. She has been tagged with the titles of a selfish lady who constantly tries to come up with excuses to avoid sex. A source said,"She just lays there and wants to do none of the work…She makes up every excuse to skip ['love making'] and never initiates it" Well, I am a fan of her and just hope that these reports are completely false.
Taylor Swift: "I'm Not Sexy!"
Who doesn't know this super famous music artist? She is literally every girl's idol and the crush of most of the young males out there. So, it would surely be a shocker to know that she has a reputation for being not that good when it comes to matters related to bed. One major evidence apparently for this is the statement by her ex-boyfriend One Direction singer Harry Styles calling her "a prude," who resists to go the long way and only desires a kiss. It can also be seen as a proof of the 'teasing' nature of Taylor when in the company of her boyfriend. The instances of her buying up all the pornography domains related to her name show that she is extremely cautious of not being portrayed as a sex symbol.
Demi Moore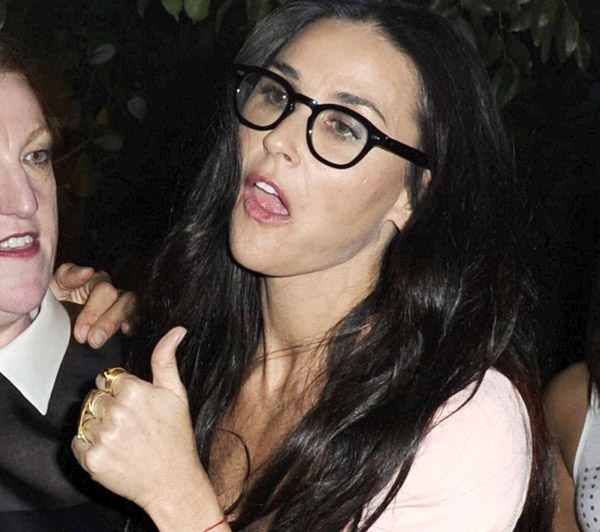 The fact that Ashton Kutcher and Demi Moore were not together for long can be treated as a reason solidifying the rumors of Demi not being that good in bed. Well, a star source came in defense of the star saying,"Her relationships don't end for lack of bedroom excitement." What do you think? She definitely is sexy." According to grantland.com, "Demi Moore 'likes to think of [the act] as a performance and loves to role-play for her man. She's pretended to be everything from a naughty teacher, a scuba instructor, even a rodeo clown.'" Well, if these facts are correct even a bit then somebody needs to tell Demi that it ain't sexy always. At least, Ashton didn't like it that much.
Tiger Gets Lost In The Woods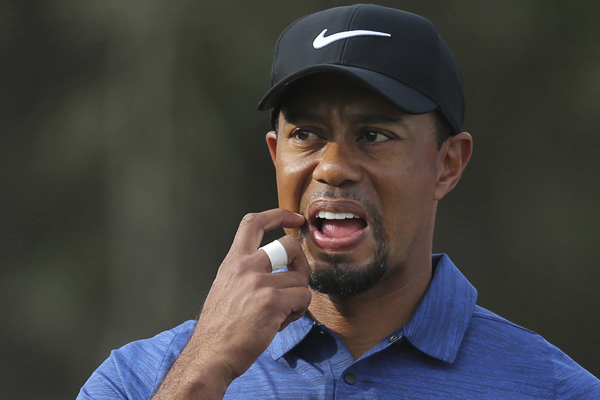 Dr. John Gray who authored Men Are From Mars, Women Are From Venus came up with some unsettling conclusions after his study on Tiger and ex-wife Elin's relationship. His report got published by Huffington Post in which he said,"I strongly suspect that this was not a satisfying sexual relationship with either partner. If he saw the conquest of other women as a form of validation, he was shortchanging his marriage. If Elin, his wife, did not question her own needs, let alone recognize his, in time this disconnect would have driven them apart." He even described his belief on the reason for Tiger getting along with his wife initially by commenting "power is a potent aphrodisiac".
Nick Cannon Has No Shame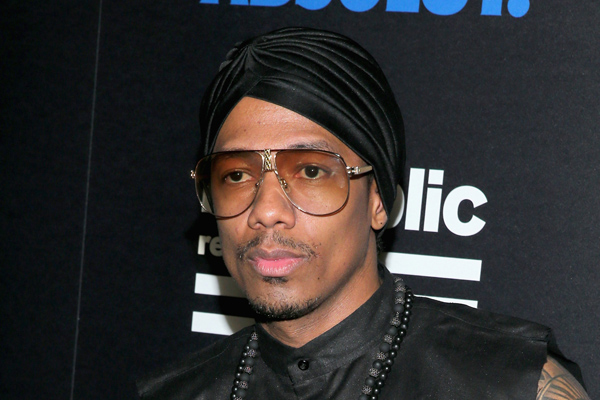 Unlike most of the cases in this list, Cannon fell in a ditch made by himself when he made the intricate details of his first action at night public. I can only say that each and every woman who got to know about it literally laughed. Nick went on to say that he and Mariah Carey had a beautiful time together where it was Mariah's music which aided them in making love. Well, that is seriously awkward apart from the fact of telling something like this in public. Surprisingly, Nick seems to have no regrets of blurting out these secrets. He went on to tell the host of The Amber Rose Show,"Can you imagine having [expletive] with Mariah Carey while Mariah Carey is playing in the back? That is a dream come true. Sorry, Mariah. I said I wasn't going to say that again."
Stephen Jenkins Shopping For Sweaters?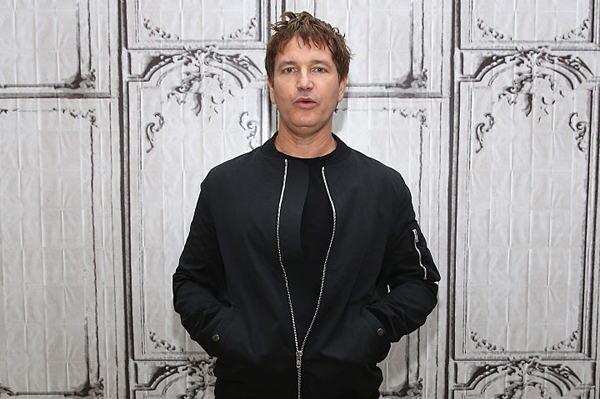 Stephen Jenkins is known for being the lead singer of the band Third Eye Blind garnered a lot of attention after a groupie surfaced on the media in which it was clearly evident that he was not at all sober. A groupie told Uproxx, "A friend of mine banged Stephen Jenkins… He told her to come backstage after the show and picked 2 other random girls too. After getting a closer look at them, he picked her and took her back to his trailer. I heard it was sweaty and he was REALLY fucked up… It always just kinda made me squirm how he narrowed down the girls, looked em over, and picked his favorite like he was shopping for a sweater at the GAP."
Johnny Rod Is A Misnomer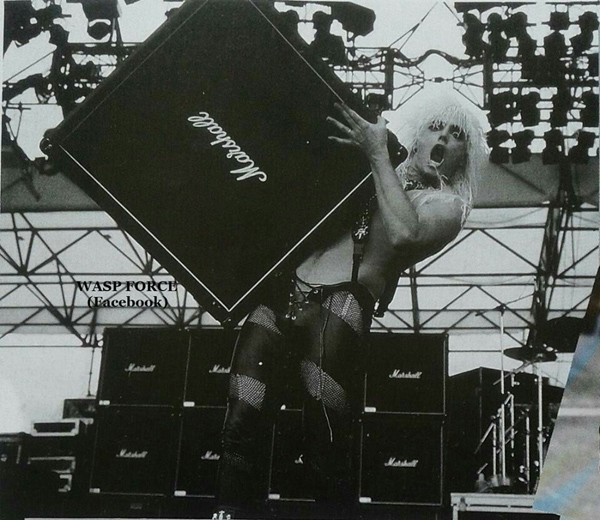 Obviously, the worst part for this man who is the bassist of King Cobra is that his name contains the term 'rod' and yet he is on this list. The most famous story narrated by a person about rod's antics at bed is,"I work with a woman who told me lots of stories about how she used to actively try to sleep with touring heavy metal bands back in the '80s. She once got banged in a wardrobe by a guy called Johnny Rod from the band WASP. Apparently, he had a small [expletive] and lasted about 2 minutes." This goes on to show that Rod had the reputation of being "under-endowed" and unfortunately, giving up before the woman. Ouch! that will surely put a dent in any man's reputation.
P. Diddy's Little Diddy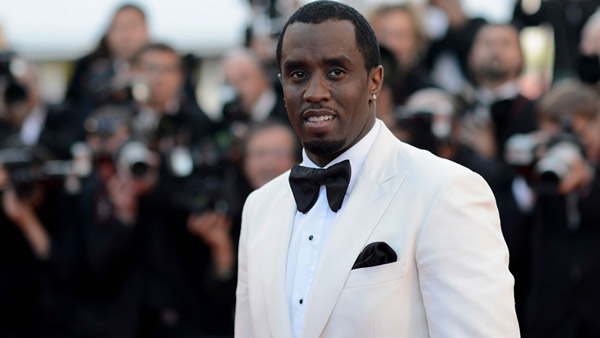 Sean P. Diddy Combs saw the titles like "selfish" and "horrible in bed" getting attached to his name after the tit-bits of the night he spent with supermodel Naomi Campbell popped up in the media. This happened when Naomi Cambell's assistant named Rebecca White told News of the World, "They slept together after a night of partying in Los Angeles. Naomi had been taking ecstasy. Their night of passion was a short one. She emerged from his room in less than an hour, took me aside and told me, 'He was horrible in bed.' She also said he had a small manhood and complained he was extremely selfish in bed. Apparently, he was happy to let her pleasure him but wouldn't give anything back."
Iggy's Gifts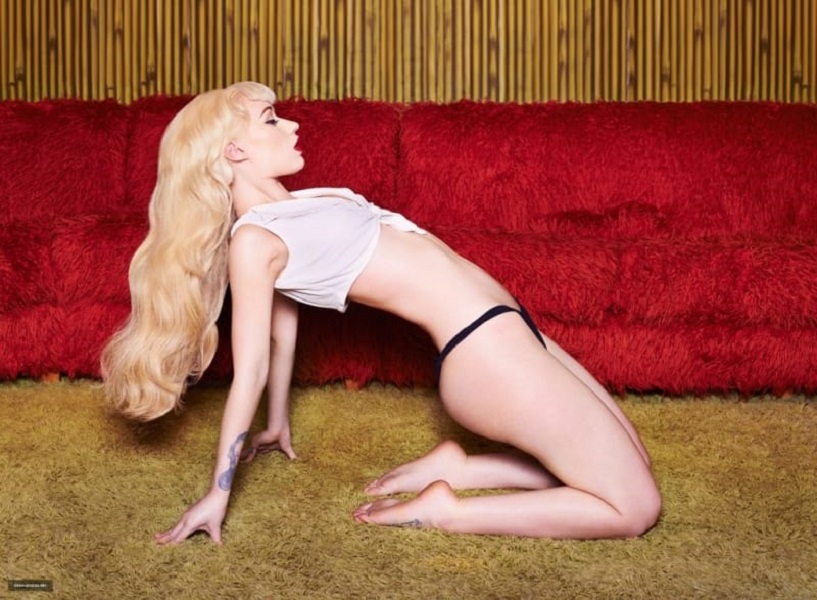 Iggy Azalea the sizzling Australian pop star and rapper is known for surprising her lovers with quite of a few absurd tricks up her sleeves while in bed. Unfortunately, they didn't seem to please them a lot. Firstly, the artist has a reputation for doing the dirty only when she and her partner are intoxicated. Secondly, she has a bad habit of breaking the promise by constantly hitting and quitting. Luckily, her current boyfriend Nick Young who plays for Los Angeles Lakers does not have much bad to say about her while speaking to the media about their relationship. He told the New York Post, "I like her style — but it's not about what she puts on. I have more fun taking her clothes off."
Russell's Reputation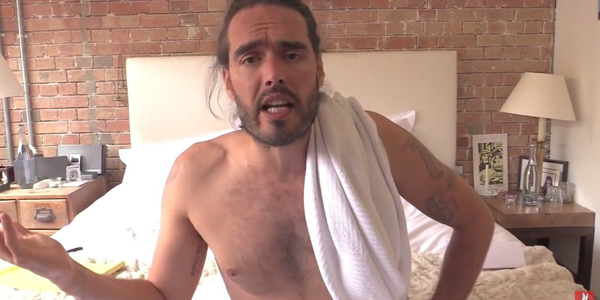 Russell Brand's image of being nothing better than boasting about his manliness is quite opposite to the erotic image he developed in movies like Get Him To The Greek and Forgetting Sarah Marshall. Georgina Baillie, actor Andrew Sach's granddaughter called Russell "a disappointment in bed" on being asked about her experience while sharing the bed with him. The actor who frequently stated in interviews that he and his ex-wife Katy Perry did some very "freaky" things together in bed has an image of being a sex addict in Hollywood and UK.
Billie Joe's Secrets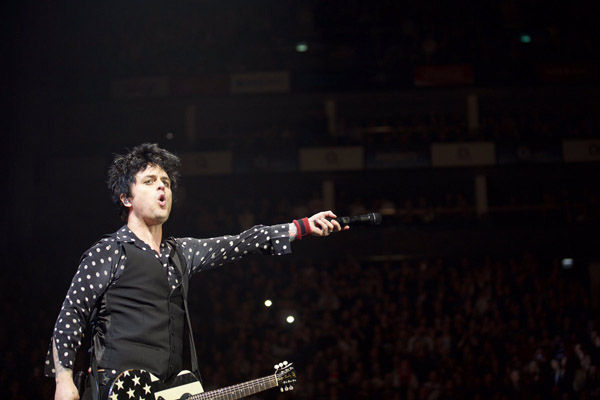 Well, its funny that the lead singer of the famous band Green Day has made it to this list with the name 'Armstrong.' Evidently, he holds nothing similar to his hefty name with a willy just three inches and the smallest in the band. Apart, from being inefficient while performing in bed the singer Billie Joe Armstrong is speculated to be gay or bisexual references of which are made in the lyrics of the song that the band made. To be honest, being attached to such accusations would be a huge blow for any man.
Why He Got Dumped By Charlize Theron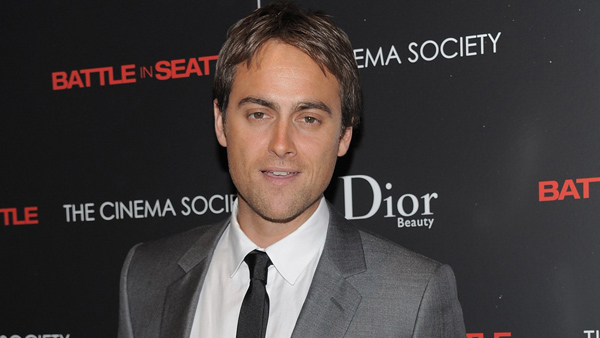 Stuart Townsend would have been left distraught when his ex-girlfriend the stunning Charlize Theron went on to say that they lived more like brother and sister rather than lovers in interviews. A source of DailyMail revealed this about the relationship of the actor from Ireland with Theron,"They had become more like brother and sister than lovers. It was she who ended it." This leads us to believe that their life in the bedroom was less than exciting and perhaps Townsend just wasn't delivering!
Hugh Can't Hang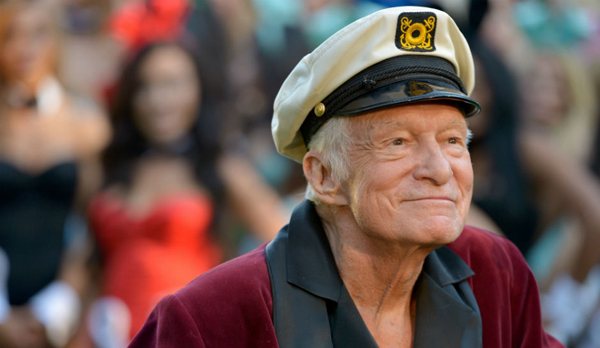 I was taken aback after seeing Hugh in this list who obviously has a public image of being the rich "Playboy." Hugh's secret got revealed when one of his most famous girlfriend wen ton to say in her memoir that he had a habit of calling girls in his room and surprisingly, asking them to get intimate while he just sat away and enjoyed. I guess age took a toll on him as the model went on to say that he hardly took off his clothes and gave up very soon. It should not come as a surprise considering the fact that he was very old.
Not Bradley Cooper, Too!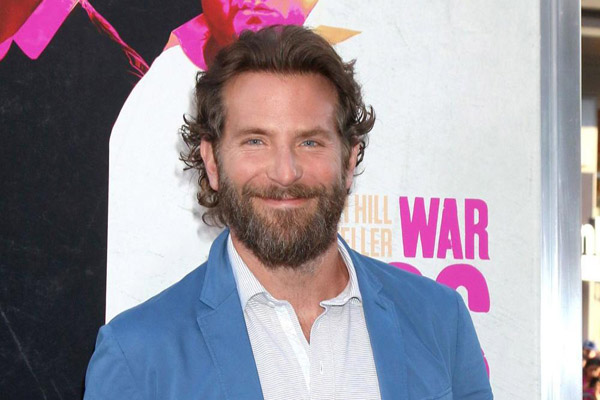 Yes, again a heart-breaking fact for all the women who are damn crazy for this man. The fact of him coming up with different languages while making love worsens the situation coupling with rumors of being very bad in bed. One of his ex-girlfriends referred to him as Pepe Le Pew! Now, that's humiliating. Yes, we can hope that this also was one of the comments coming out of anger and handsome hunk is fully capable of delivering according to the popular belief of his lady fans.
Ben According To Jen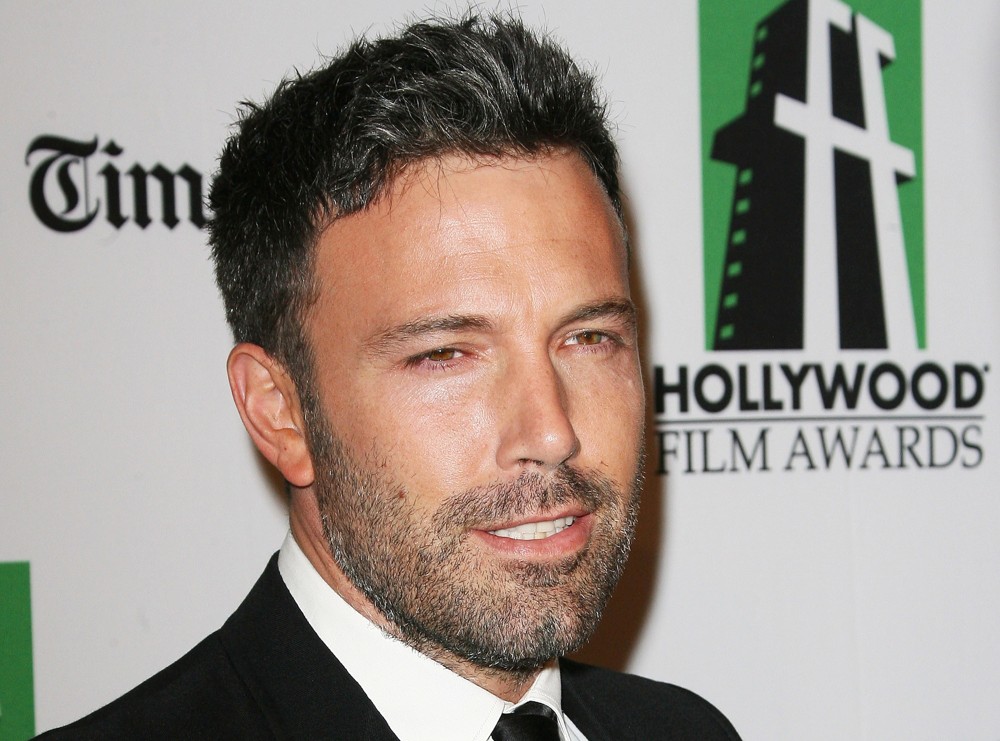 Ex-fiancée of actor Ben Affleck, Jennifer Lopez, who has an image of being very loud and giving it her all when it comes to doing the dirty did not have the best of thoughts about the capabilities of the "Batman." She called him "forgettable in bed," which would have surely hurt Ben. It was in a vocal on Watch What Happens Live with Andy Cohen that J-Lo spilled the beans about her silent relationship with the actor which left her unsatisfied. I guess this was the reason that the two split up.
Sheen Between The Sheets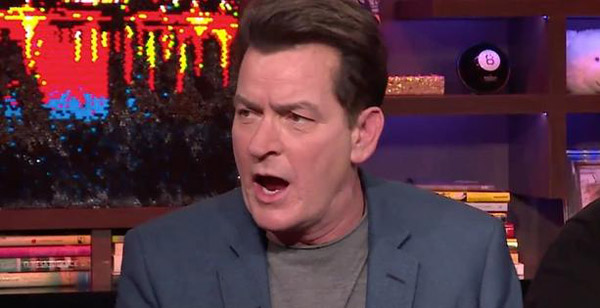 Charlie Sheen has found himself amidst a lot of controversy after allegations of being a porn-addict from her ex-wife, Denise Richards. She described Sheen as selfish when it came to making love. She added," he was more about pleasuring himself than a woman in the bedroom." This is totally opposite to the image the people held of him after watching the popular season Two and a Half Men. An adult film star, Bree Olson said,"Sheen was gentle and considerate between the sheets,"
Lars Ulrich Who?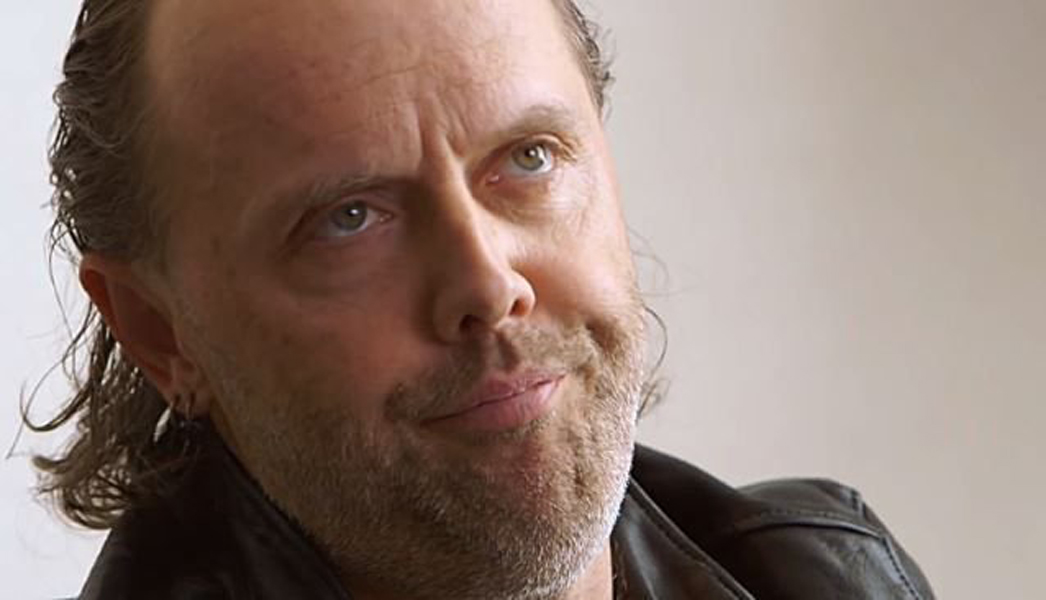 The drummer of the famous band Metallica, Lars Ulrich had the last laugh against Russell Brand in the movie Get Him to the Greek.But, he does not have anything to cheer about when it comes to sexual matters. The popular belief is that he is "unforgivable as a sexual disappointment." Things got worse for him when an unnamed groupie stated, "My cousin slept with Lars Ulrich about ten years ago. She said he was sorta hot but had a really small [expletive]… She described the sex itself as… easily forgettable."
Getting Sleazy With Young Jeezy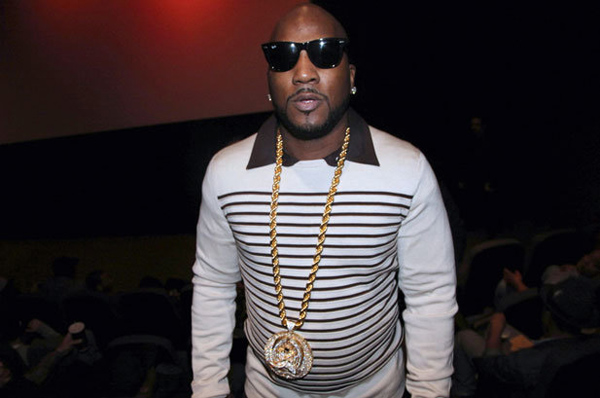 Young Jeezy has loads to blabber about his sexual endeavors in his lyrics. But, in reality, it is believed that he is not much of a big deal. A groupie wrote,"I was waiting for Jeezy to drop his draws and reveal a monster [expletive], so imagine my disappointment when I met his average [expletives]! …I couldn't even get into it—the whole time rolling my eyes to myself while pretending to enjoy it" which was published by Gossip site Baller Alert. Surely, Young might be taking pieces of advice from someone while writing his explicit lyrics.
Shaq Doubts His Shots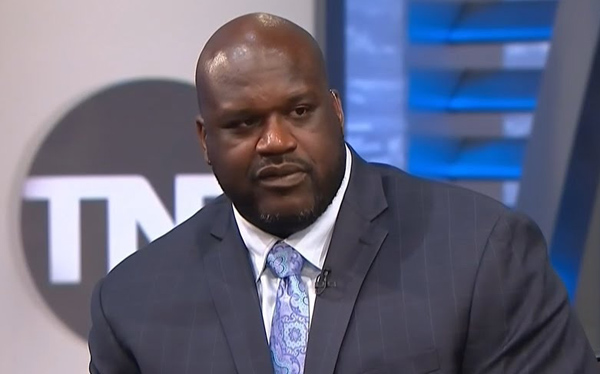 With his huge build, it is totally unbelievable to see Shaq make it to this list. Apparently, it his confidence which lacks while performing according to "experienced" vixen Karrine Steffans. Vanessa Lopez's transcripts were released and reported by CelebrityDirtyLaundry.com in which she had said, "He would often put his hands over his private area and say 'I know it's small.' Don't laugh. And he was just a little embarrassed about that." We can just cheer up the big guy and tell him to just get it together.
Short-Changed By 50 Cent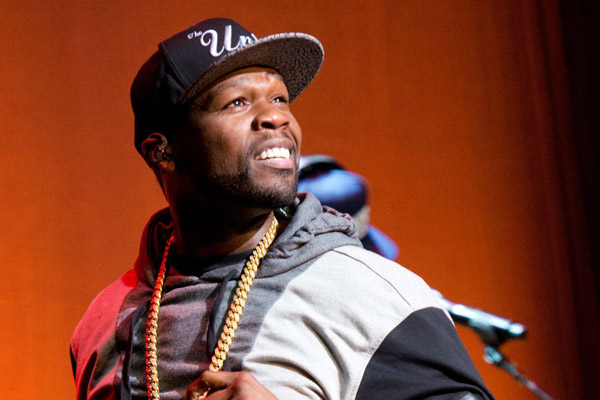 An exotic dancer with whom 50 Cent hooked up for a night had some drastic comments to make. She described Cent as someone who was not at all decent and mannered. She added by saying that the rapper was only 6 inches long and rated him three out of ten. Curtis Jackson is the real name of 50 Cent has even dated Chelsea Handler in the past. She too didn't seem to be that happy with him saying, "The [expletive] was okay. It was just normal. It was fine. It wasn't mind-blowing… I've had much better [expletive] with other people, but it was good."
Art Turns His Private Life Into Art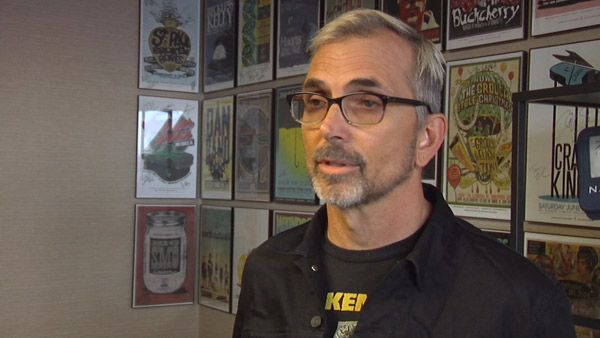 Everclear musician Art Alexakis is known for being quite arrogant and rude. Unfortunately, he reflects these virtues in bed too. He was being described as "selfish and disgusting lover," by Groupiedirt. He was also tagged as the "most hated musician in Portland." While describing his track "My Sexual Life," he said,"It's in some ways about my sexual life. The characters in this song — a lot of it came from myself, a lot of it came from partners I've been with and just things I'd seen and lived through and been close to."
Keith Olbermann Bites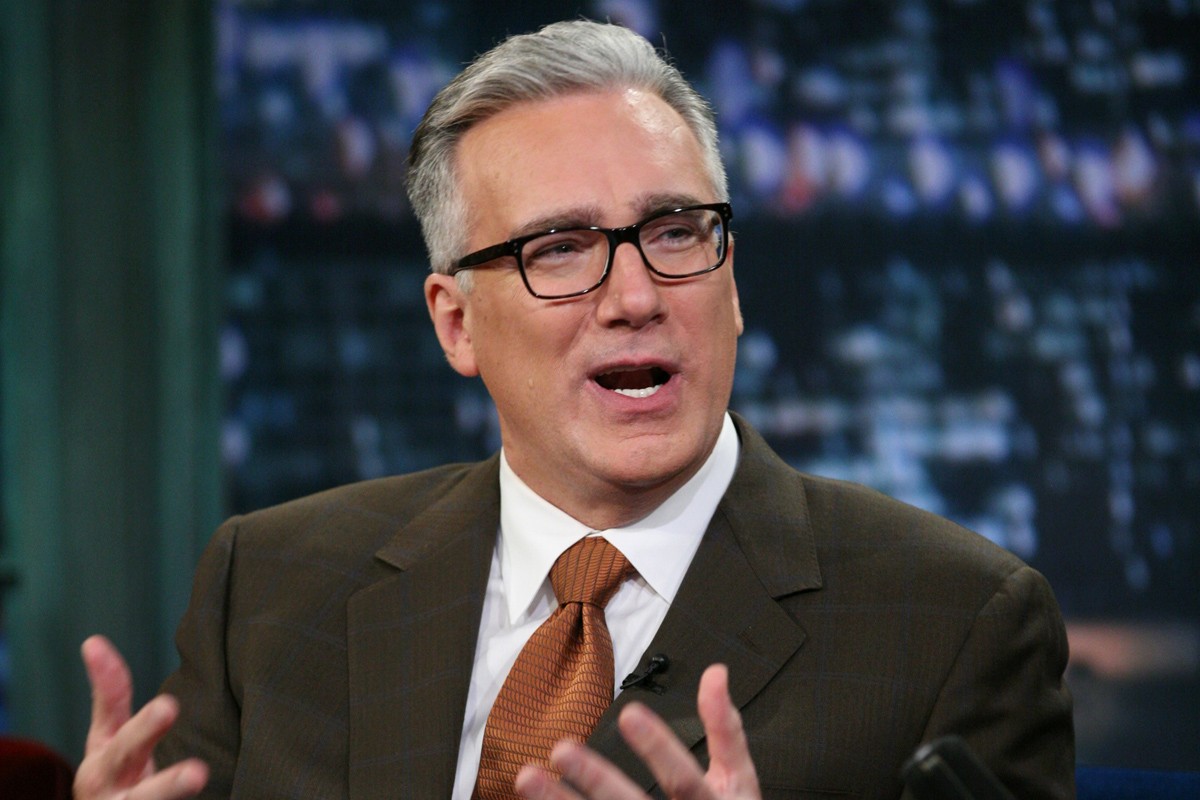 KarmaBites1 claimed that Keith Olbermann who is famous for being MSNBC's commentator is a "dud in bed". A woman who slept with him stated that she, "pretended he knew what he was doing."According to Page Six's 2006 report," branded lousy in the sack, [Olbermann] apparently doesn't want his viewers to suffer the same sad fate. The MSNBC loudmouth has started running commercials for [expletive]-enhancing drug Cialis on his 'Countdown with Keith Olbermann.'"
Lord Of Nothing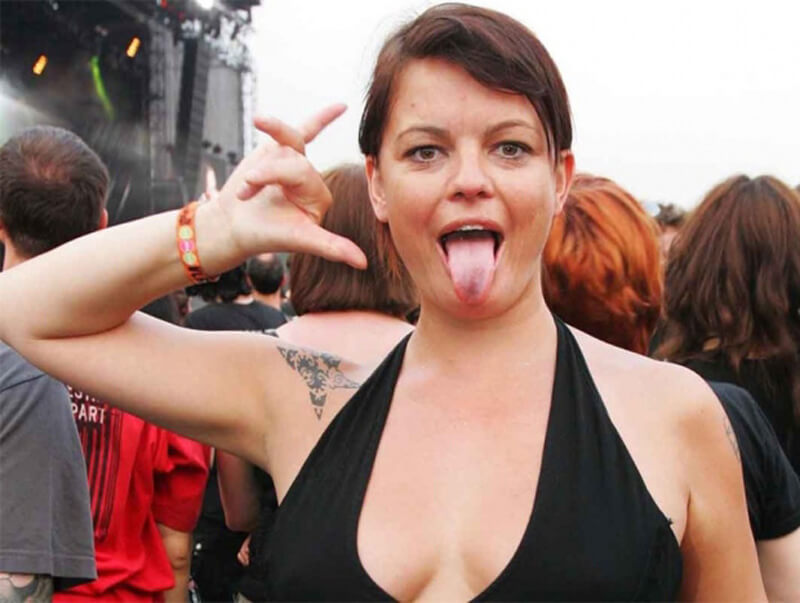 Deborah Ostrega became famous for being the singer of the techno band Lords which came up with the song "I Sit on Acid" in the year 1998. Reports say that she is not very good while performing in bed. A Reddit user said,"Deb from Lords of Acid tried to [expletive] me once, she was just too wasted and I did not feel right about it. My friends had to hide me in the bathroom when she left cause she wanted me to go back to her tour bus. This is after she [expletive] a few of the girls at the party on the living room floor."
Boy George Really Wants To Hurt You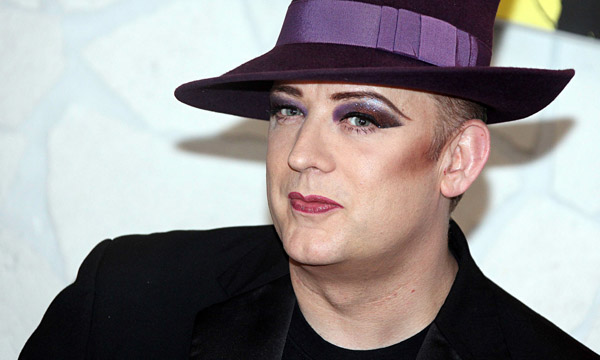 The word 'Boy' in the name of the man has much more significance than you think, yes in a negative sense. His ex-lover Jon Moss a drummer described him as a person who loved to have a cup of tea rather than being interested in action. DailyMail reported that Boy George was sentenced to jail for a period of 15 months because of "falsely imprisoning a male escort." The reason being the denial by the male escort for getting intimate with George to which he responded by torturing the escort.
Rob Kardashian Overshares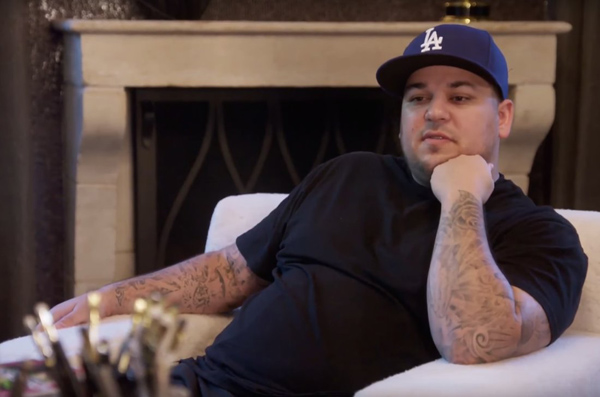 Appearance doesn't always reflect the reality in Hollywood. The case of Rob Kardashian is similar. The reason for me saying is based on the fact  that his ex-girlfriend Rits Ora described him as a "whack." She went on to accuse him of having relationships with twenty other males. Currently, Rob is dating Blac Chyna with whom his sex life was shared on his family television show. Surely, America didn't like that very much. People have also taken a jab at him for his increasing weight.
Gross Gosselin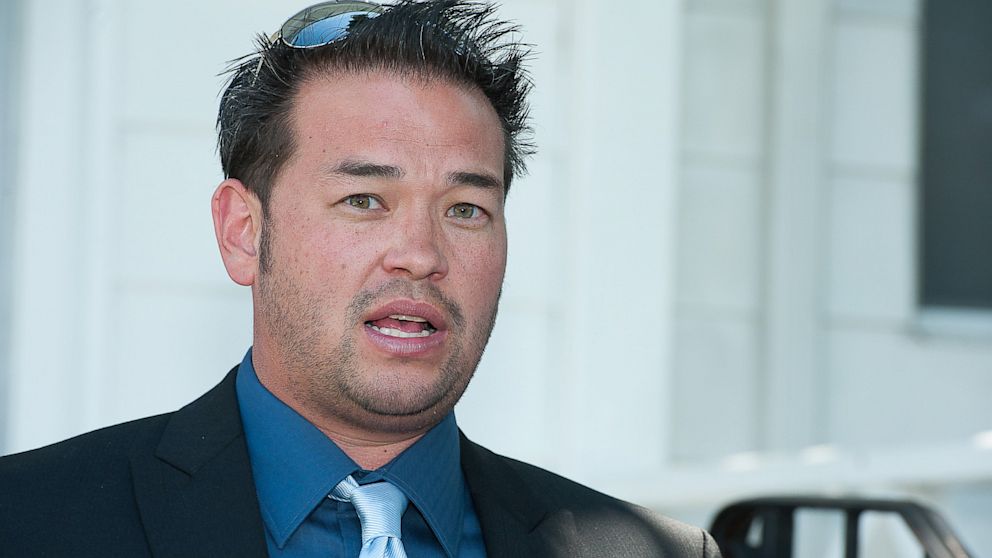 Jon Gosselin whom many recognize from the TV show "Kate Plus 8," is hated by many for doing bad things to his ex-wife. Hailey Glassman, Jon's ex-girlfriend openly described his package as "tiny, tiny, tiny." His ex-wife solidified the comments by calling it 'stubby.' This is not the end, as the former nanny of his 8 children, Stephanie Santoro described her sexual experience with him as "wasn't terrible, but it wasn't the best I ever had." Best of Luck, way to go Johnny boy.
Julianne Hough Is Laughable
This time the issue is a little different. As the beautiful and talented dancer Julianne Hough is known for not being bad in bed rather "bad with words." She said to Cosmopolitan, "I'll get halfway through and start laughing. It's an art. I applaud people who are good at it. They need to come and help me keep a straight face!" Hollywood is full of people beholding strange habits for sure. She also indulged in a dirty talk with Brooks Laich her fiancé and a hockey player. Still, she has the advantage of not being bad in bed unlike the rest of the people on this list.
The Truth About Elvis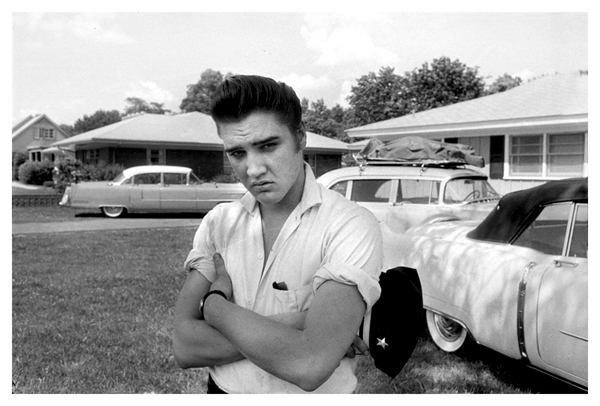 Elvis Presley was highly regarded for being the sex symbol in the 1950s. I guess the major credit for it goes to his classy hip swinging. As he was known for having a bad reputation in matters related to bed. The author of "Elvis Presley: A Southern Life," Joel Williamson described Elvis' not so good sex life. He described as a person who loved to do the dirty with women younger than him and told that he never indulged in a real act with Priscilla who was the mother of his daughter. The reason being that he didn't perform well.
Tyga's Lack Of Ferocity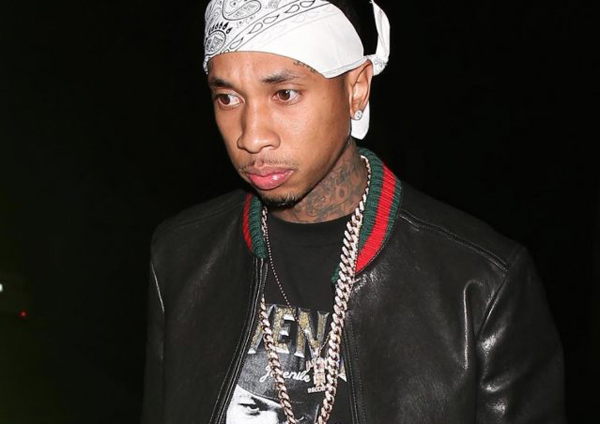 Tyga who is currently in a relationship with the famous and beautiful Kylie Jenner is described as a "tired koala" rather than someone who is a lion in bed. The reason for his earlier split with then 18-year-old Kardashian was primarily because of his underperformance. Things seem to go downhill this time too. As, according to a list published on January 2017 which included the things that Kylie liked to do with Tyga had  "Spice things up with lingerie, toys, and massages" in an effort to "Make your sex life fun!" 
Nick Lachey Doesn't Deliver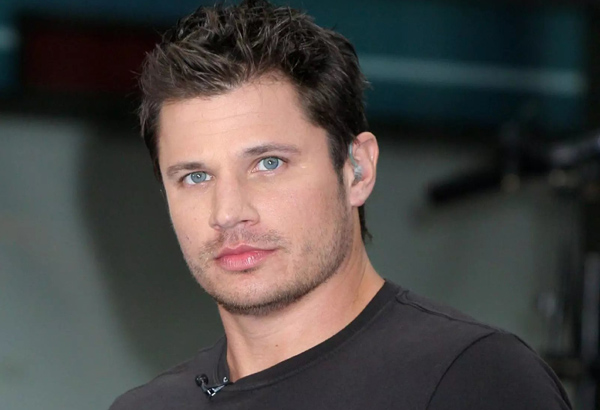 Lachey's ex-wife Jessica Simpson said, "Nick's small package was a problem sometimes. Like the first time, we had sex, to tell you the truth, I didn't really feel much, I faked the whole thing, I really felt sorry for him, I still loved him though." Apparently, the reason for such a comment was the fact of Jessica being a virgin before marrying Lachey. Luckily, his current wife Vanessa hasn't come up with such issues.
Jenner Party Boy Is Boring In Bed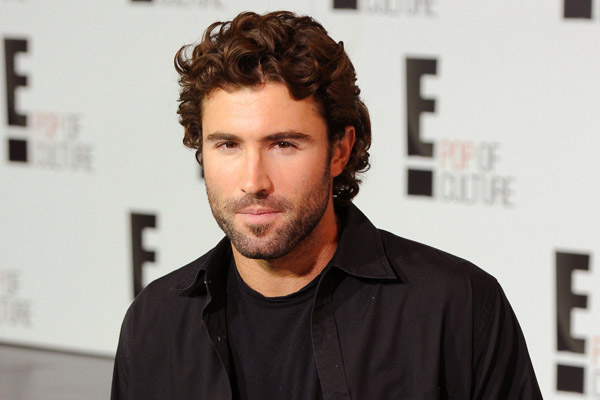 The Handsome hunk from "The Hills" didn't please Kristin Cavallari at all. She described Brody's move as "vanilla" and a person who showed a lack of creativity in bed. Brody came to his defense saying that it was the bitter relationship that he shared with Cavallari at the end of the season which tempted her to say so.
Wyclef Jean Better Keep Is Mouth Shut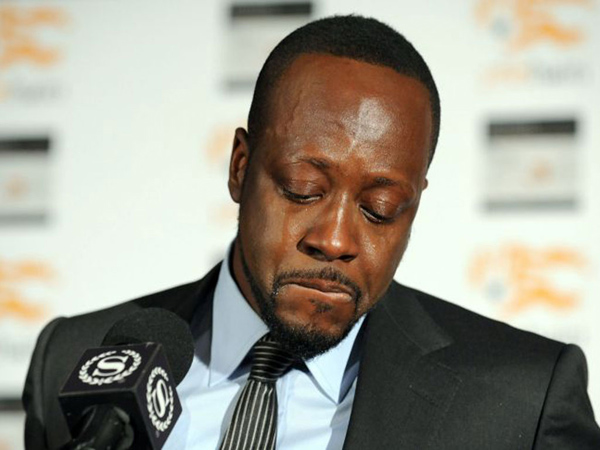 Wyclef Jean's capability of lovemaking and breath were seriously questioned by Mouthy vixen, Karrine Steffans. Jean totally accepted the accusations against him regarding his bad breath but denied all other claims. He has led a very controversial life.
Jesse James Has Himself To Blame
Jesse James, ex  Brigitte Daguerre described him as a " dud in bed." The fact of him being selfish in bed gets proved because he had the guts to cheat on the beautiful Sandra Bullock. In the year 2010, he got himself checked for sex addiction.
Mos Def-intently Not A Good Lover?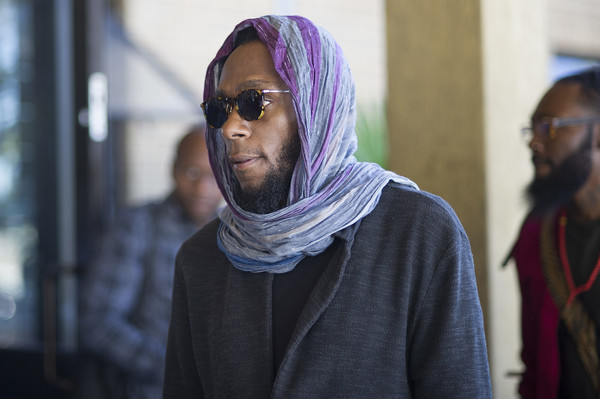 Karrine Steffans described her experience with spending time in bed with Mos Def as something which was ruined by the man's bad breath. We can just hope that he was able to compromise with her by displaying his other skills in bed.
Sophie Monk Isn't Confident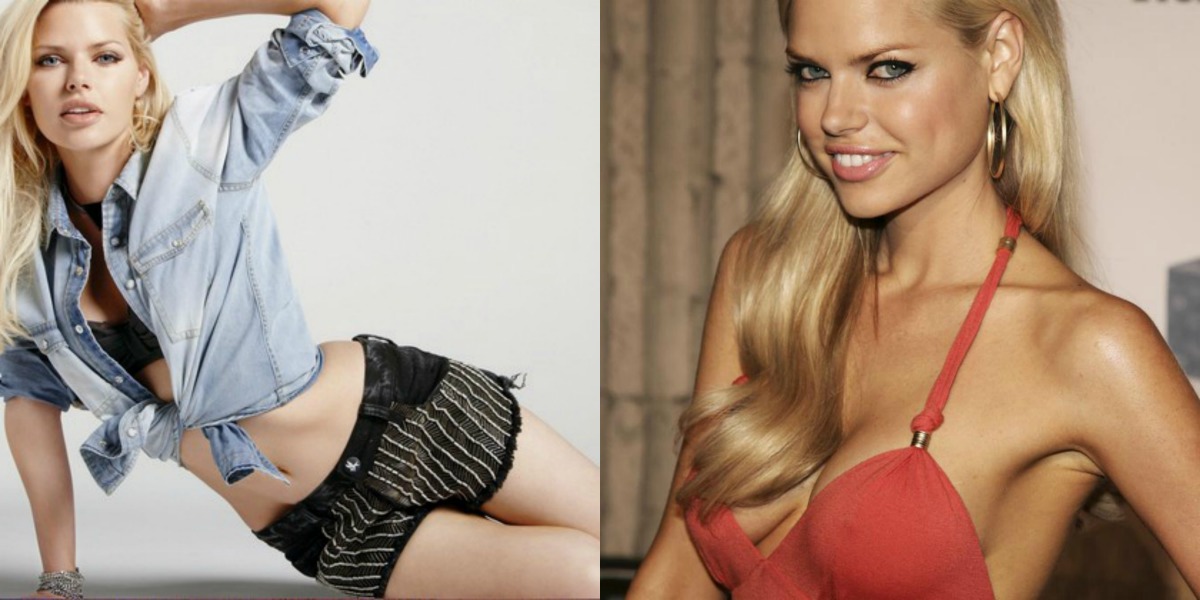 The model from Australia once said, "I think I am a dud, honestly. No one is going to tell you, you're bad in bed." She is someone who is not comfortable with being portrayed as a sex symbol. She has even denied the offer to pose for the Playboy magazine.
Why People Hate Moby So Much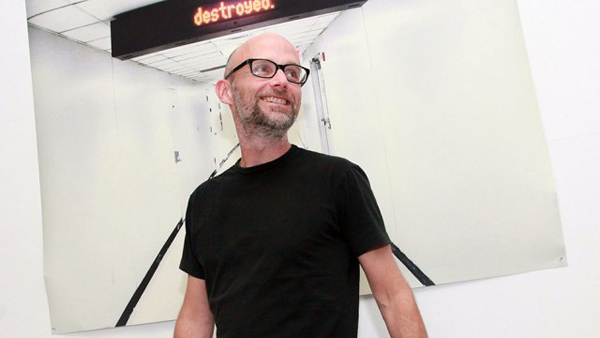 In his defense Moby, a DJ and music producer said to The Guardian,"The sex parties lost their appeal, too. 'Liquor and drugs diminish your inhibitions and you connect with people you wouldn't connect with when you're sober."
Layne Staley's Stale Encounters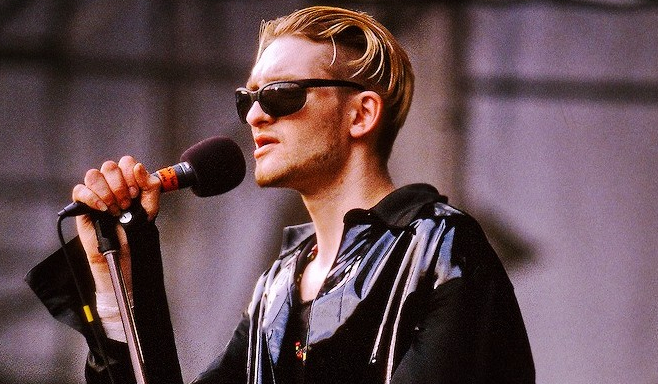 The lead singer of the band Alice in Chains passed away in the year 2002. He was being described as a "sexual disappointment" by various groupies. His unsatisfactory length of 3-4 inches was also measured by them.
Is Judd A Dud?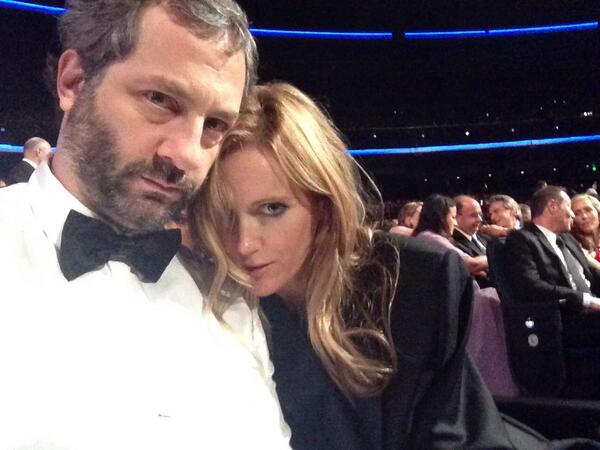 Judd while describing his first time said, "I said to the girl after my first time, 'Hey, was it good for you, too?' And she said, 'Well, I guess it'll get better eventually.'" I guess Judd just needs a confidence booster from someone.
Farrell's First Time?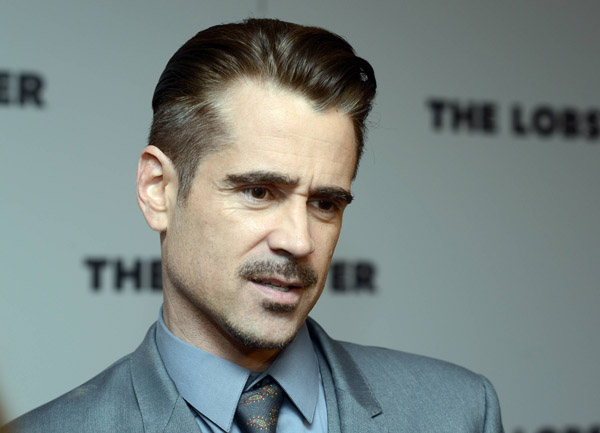 Woody Allen who shared her experience of being with the actor in bed by saying that he was like a virgin. Well, I guess the reason Farrell's ex-girlfriend got sued by him after their intimate video got released was that he didn't want the people to know about his underperformance.
Yeah Jeets, Yeah Jeets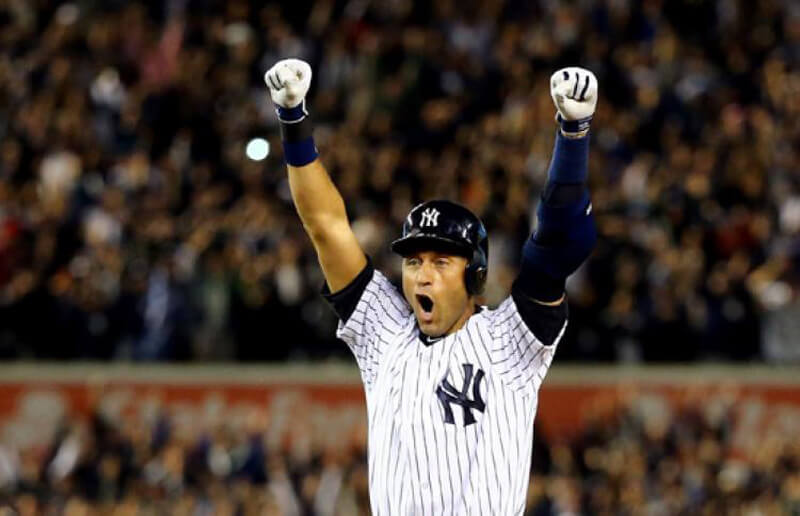 Derek Jeter enjoyed a very successful career while playing for the New York Yankees and went on to win World Series champion 5 times. Apparently, he is not a 'champion' if reports and the statement of a Redditor are to be believed.
Queen Of… Gristle?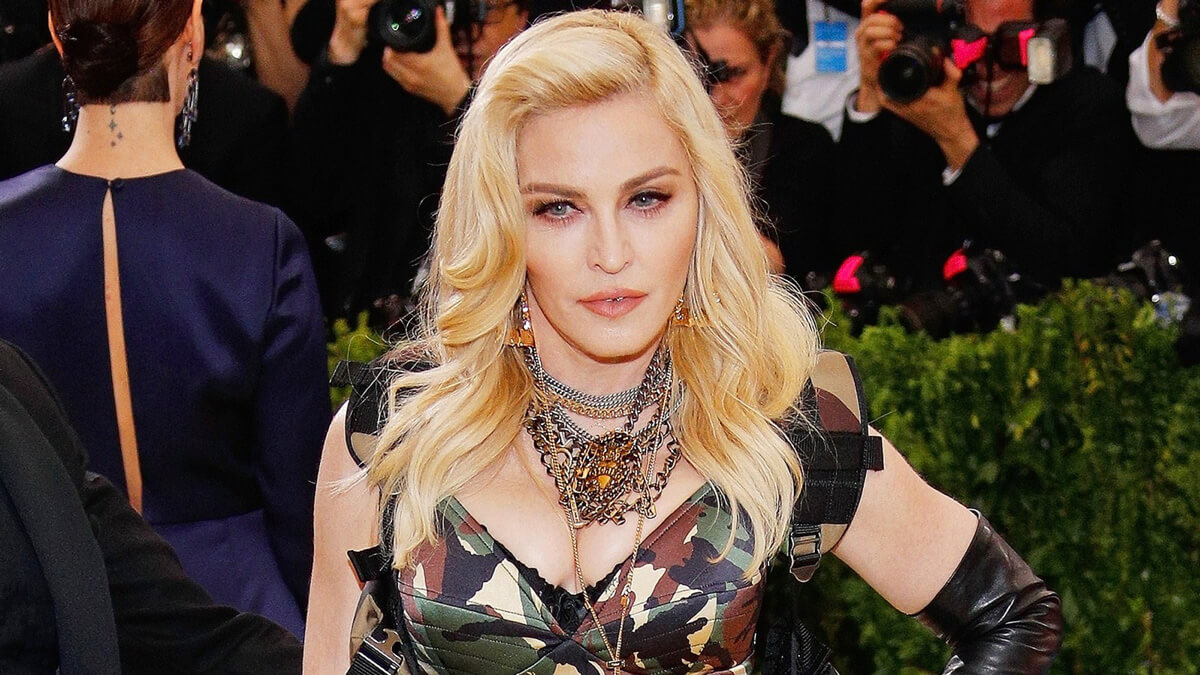 Guy Ritchie, ex-husband of the Queen of Pop said that there were few occasions that they really got close. Daily Mail claims, "[w]hen they did find time to make love, it was like 'cuddling up to a piece of gristle." Well, that's disgusting.
J.F.K. (Really? Him?)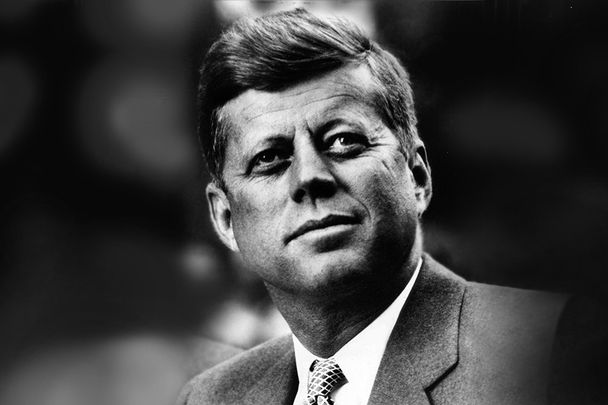 One of the most prominent personalities in the history of the nation John F. Kennedy once said, "If I don't have sex every day, I get a headache." Surprisingly, many women that shared the bed with him described him as unsatisfying.
Good At Poker, Not So Great At Other Things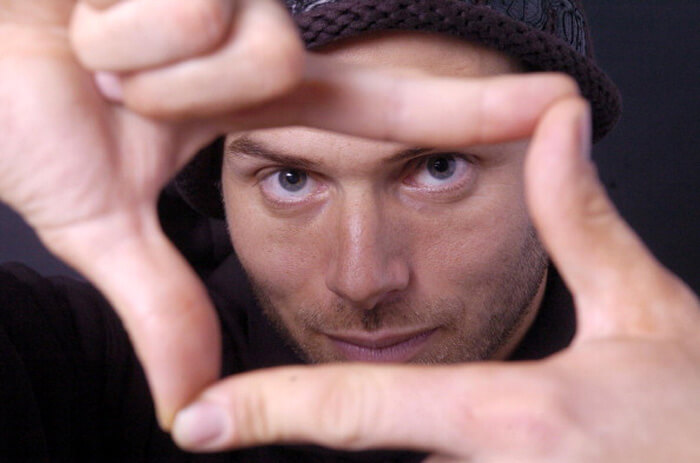 Rick Salomon is known for winning a whopping amount of $2.8 million because of his amazing talent as a poker player. He went on to marry Pamela Anderson who once stated, "We are not compatible…. I'm frustrated and bored."
Pulp Fiction?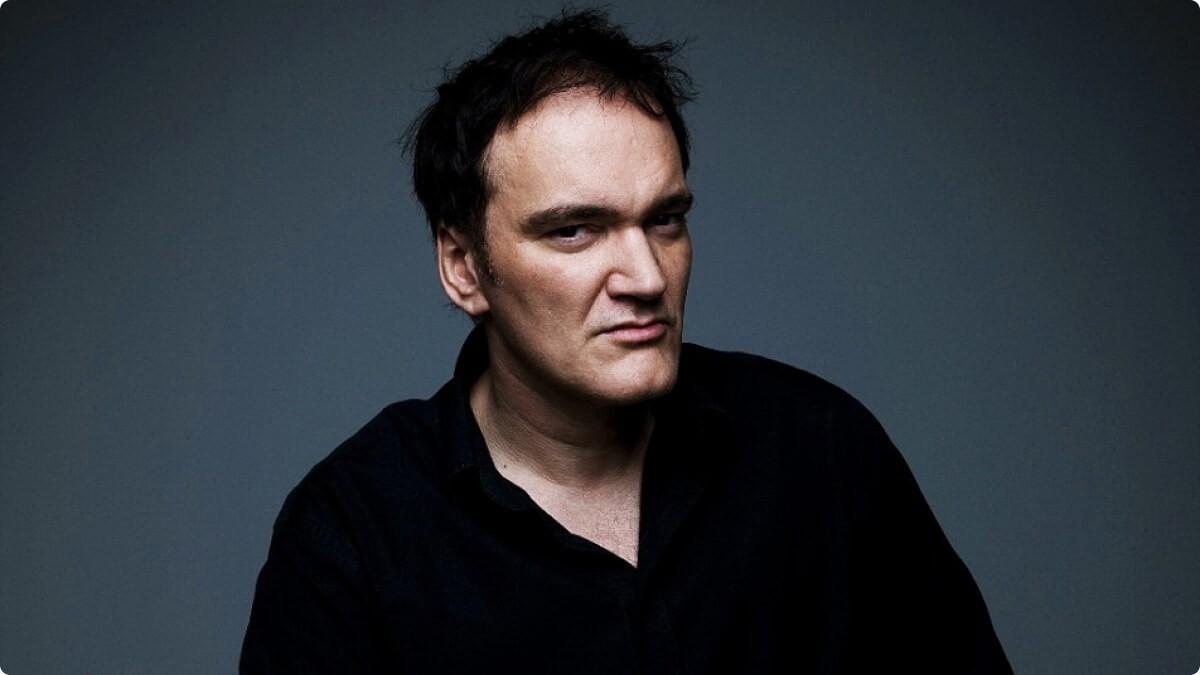 The reason for Quentin Tarantino making it to this list are the statements of him lacking skill in bed and being unimpressive. These were issued by a young woman who once did the dirty with him after being invited to his house.
Marilyn Was No Love Goddess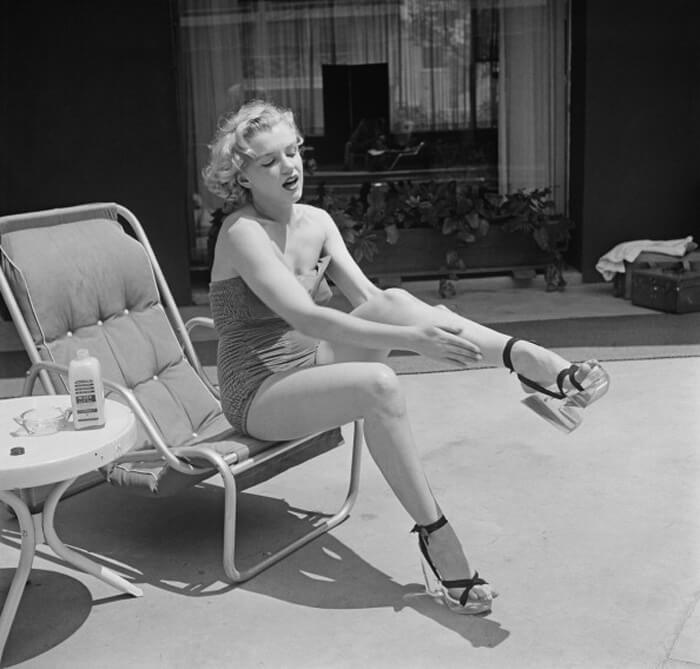 David Bret a historian described Marilyn in his book as, "flatulent, ate in bed and rarely washed." He added, "she could not have been less fastidious regarding her personal hygiene." Well, such habits surely do not help.
Some Unusual Hobbies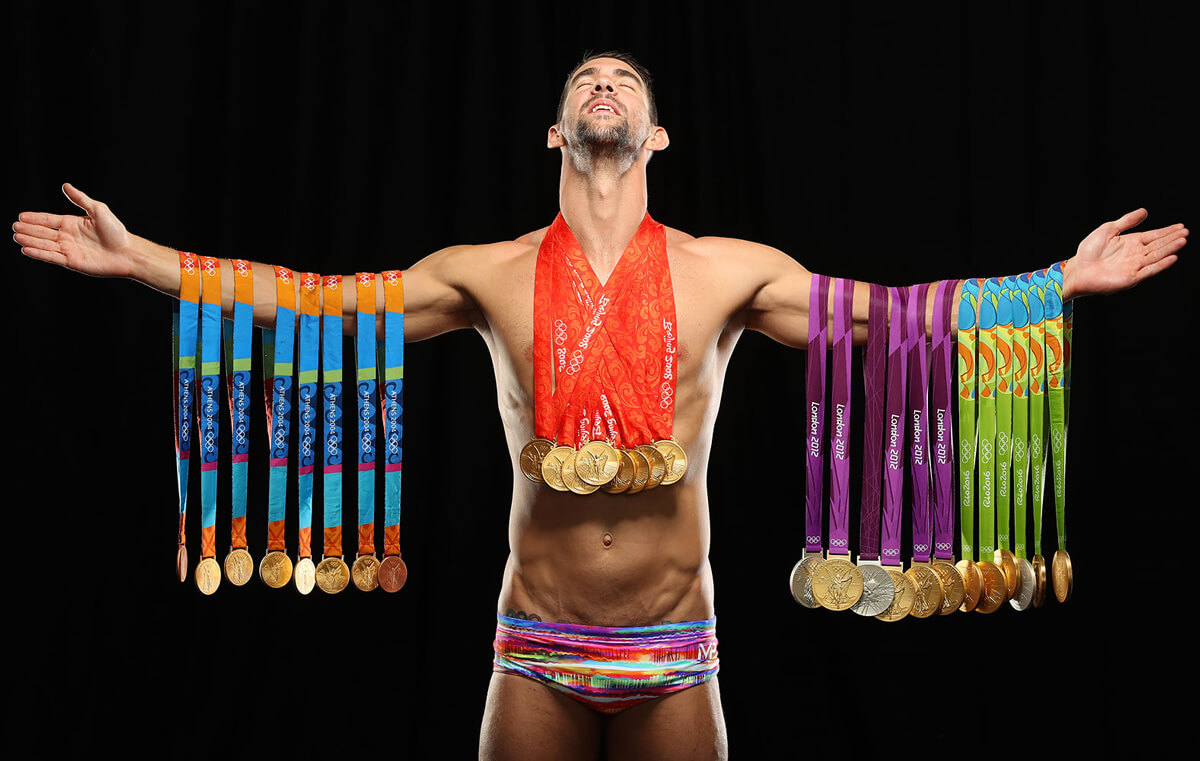 One of the most decorated swimmers of all time Michael Phelps was being described as someone who loves to wear ladies' panties and women who relieve themselves on him. Surely, not that commendable and pleasing.
Is John Mayer A Dud In The Sack?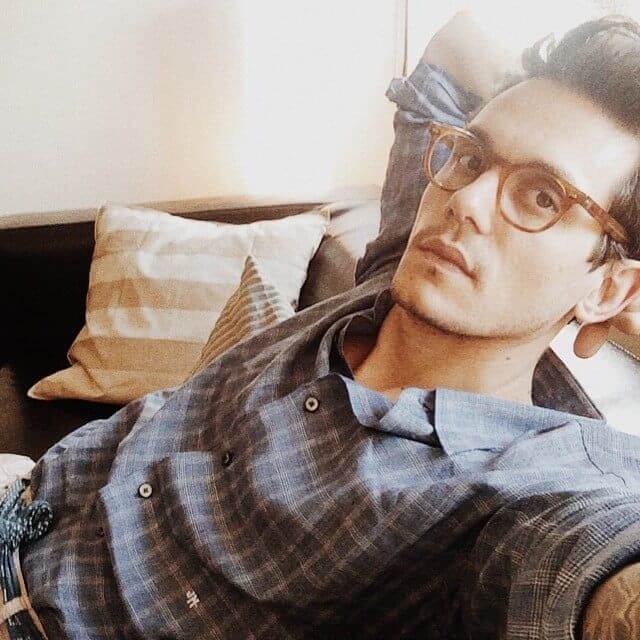 John's ex-lover Jennifer Aniston said that he was extremely bad when it came to performing in bed. Well, things get tricky in this case as both have managed to make it to this list.
'Lil' Wayne
Apparently, the word 'lil' has much more significance other than being just the name of the man. Wayne has a reputation for being not that good when it comes to pleasing women in bed. Girls with whom Lil shared the bed have come out stating that the experience was not that good.