With Our Little Angel engraved on her tombstone, Wendy Jo Halison was only 22 years old when September 29, 1968, turned to be worse for her.
A lot has changed over the last half-century and the world is speeding up with each new day. While everyone was moving ahead, LAPD (Los Angeles Police Department) was still not ready to give up on the Young Halison's case.
Here's what kept this case going on for nearly 50 years and how at last the truth was revealed!
Dedicated Detectives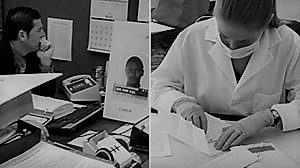 The long pause with no frequent breakthroughs didn't stop the detectives from staying stick with this extremely brutal incident that happened decades back.
For me, it's one of those things where I kept fighting for someone who couldn't fight anymore, says Richard Bengtson, the detective who worked on this case for the longest time span. Wendy's parents died without knowing the truth be. While Linda, her elder sister, thought that she too would never know the culprit and it will remain hidden. Years after the family lost almost every hope of knowing the truth, the LAPD lastly resolved this mysterious case….
She Had Everything Going For Her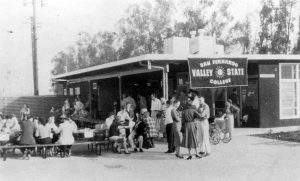 Wendy Jo Halison was a beautiful and bright young woman as described by her relatives. Daughter of  Lee A. Halison, a real estate salesman, and Kathaline Halison a former book-keeper, later a stay-at-home mom. Wendy lived in a Mid-City home in Los Angeles, California with her family and little-beloved poodle Pierre. She had a steady boyfriend. Everything seemed to be fine until one Sunday, that changed everything for Wendy and her loved ones.
A Beautiful Artist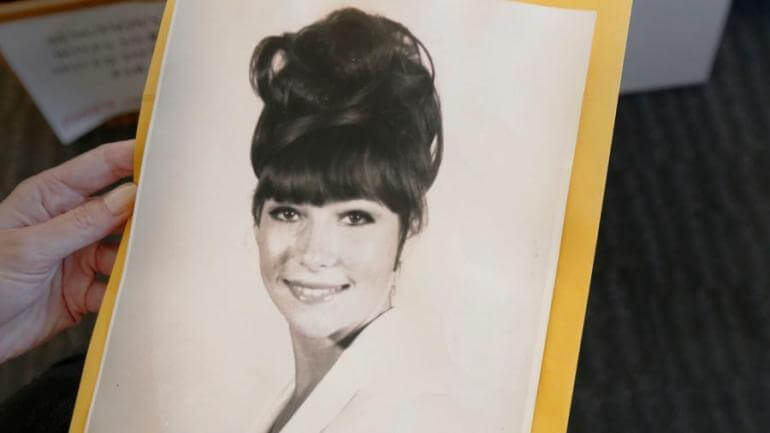 Polite, outgoing, expressive and with a beautiful smile like flowers in the spring, that lightens up her black and white pictures. She was a senior year art student at San Fernando Valley State College(now Cal State Northridge). Wendy and her older sister Linda liked painting and playing the piano, two cheerful souls.
Her Father's Favorite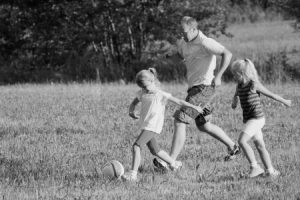 Born on August 24, 1946, Wendy was the youngest in her family and closest to her father with whom she shared her birthday. Her death was devastating for him. If something happens to me, I want you to promise, don't forget your sister, and you do what you think you can do to find out who did this, said Wendy's father to his elder daughter Linda Kort Trocino.
Sister's Denial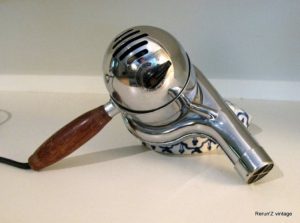 She informed her sister Linda about the nice deal they were getting on the hairdryer and offered her if she's willing to join her, to which Linda declined as she wanted to spend the weekend with her husband and two young sons at home. Linda remembering that day and how her answer to her little sister proved to leave horrifying results. Expressing her grief and deep regret said, That still haunts me.
Police Was Least Helpful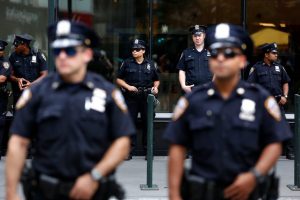 Wendy's mother reported the police but the search from police's end could not start until a specific time has passed. Her mother tried to explain that their daughter never stayed out without informing and how there's something questionable about it and hence the police should right away start looking for Wendy as she might be in any trouble. But soon she knew that the police won't be any help at the moment. Her family was disappointed and felt helpless.
After not getting help from police, what her family's concern made them do next was logical!
Family Initiated The Search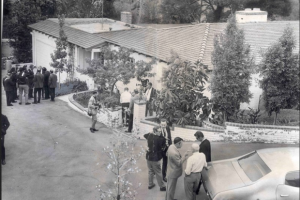 So, her family and boyfriend started to search the neighborhood on their own. Even their neighbors came in for help and they started to look for Wendy as far as they can. Was searching the neighborhood enough? No, They definitely needed more help, which they did get even during that late hour of the day.
 Detectives And Helicopter For Help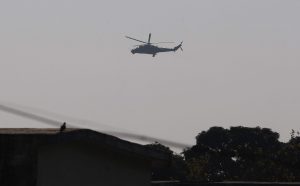 Linda's husband, Gil Kort was a private investigator along with his friends also started looking for her right away. Kort managed to pull some strings to get few professional detectives along with a helicopter to search from the sky, knowing it might help. This raised everyone's hope that Wendy will soon be home with her family. However, what happened next wasn't expected at all!
Last Seen Wendy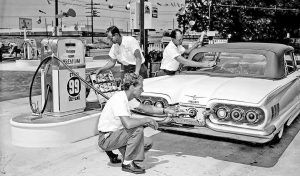 Soon they knew that after her purchase from the drug store, Wendy was last time seen filling up her green Thunderbird, down the street at a gas station not too far from her home. She was seen fine the last time which made everyone thought they were close to finding her but after hours of continuous search and asking around the whole town if anyone has seen Wendy resulted in nothing more. The night increased their difficulties as it became hard to figure out anything clearly through the helicopter.
Thunderbird In Fairfax Avenue
And There Was Wendy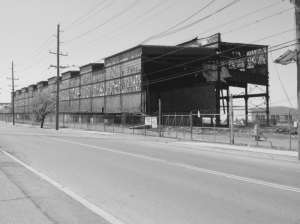 Fairfax Avenue wasn't a far off place but indeed deserted after evenings. And not at all a good place to locate Wendy's car for sure. And yet here they were, what they discovered in the boot was Wendy, dead, her body was distorted and stuffed mercilessly.
Parents Denied The Truth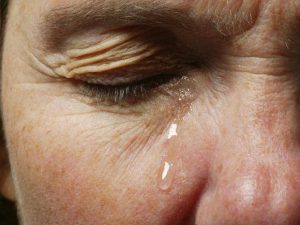 Linda was waiting with her parents at home when Gil came in. As she now remembers that this was the first time ever she saw her husband crying. He seemed miserable and wasn't able to speak a word at first and it was a scary moment when Wendy's family knew something wrong has happened. They wanted Gil to say, what they're assuming is wrong, that they've found her and she's alright. But then he spoke, and the house too mourned in silence, when he said, We found her, she's gone. Recalling the day Gil said, It was the worst day of my life.
More Than A Murder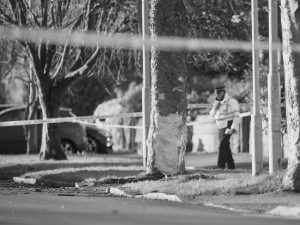 Her family was in endless misery as Wendy left them without any closure. Her parents were left crushed and couldn't believe that their cheerful young girl wasn't with them anymore. Her sister cursed herself knowing if a day before she could have accompanied her, she might have saved her from falling into a pitiless murderer's hand.
What happened with Wendy?  Soon police answered…
Did Wendy Know The Killer?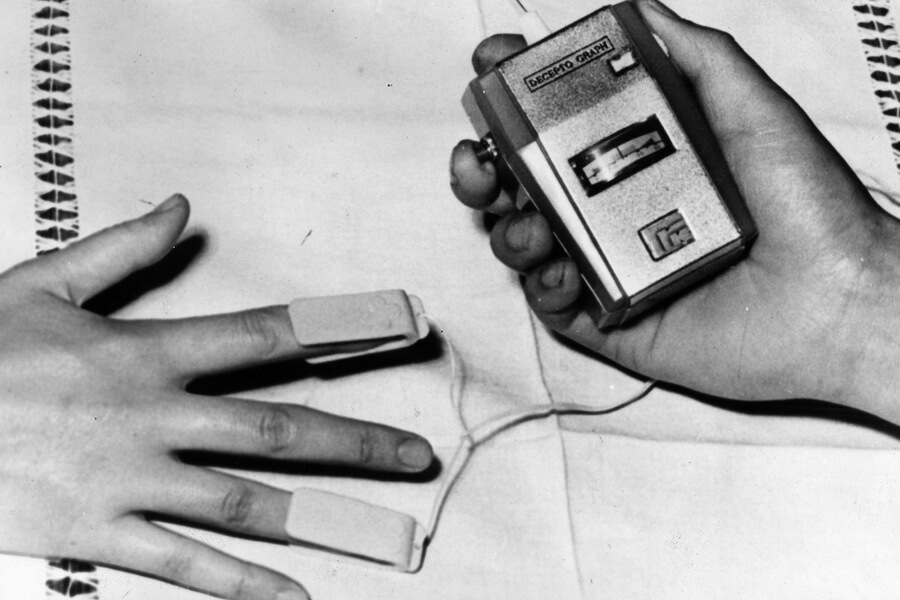 I thought it was somebody that knew her, Strangling somebody is very personal, said Gil Kort(Wendy's brother-in-law) and similar was the perception on which the officers started their investigation. All the pieces of evidence and facts increased the suspicion of the police that the culprit was someone known to Wendy as it should have been someone who was aware that Wendy went for shopping alone. And hence the investigation instantly focused on the 4 men she was close to. Her brother-in-law, an ex-boyfriend,  her boyfriend and a friend. One by one they started examining all the four suspects.
While the police were pretty sure on their theory and were hoping to catch the culprit soon, the case was about to give them a real tough time than they imagined.
Was It Her Brother-In-Law?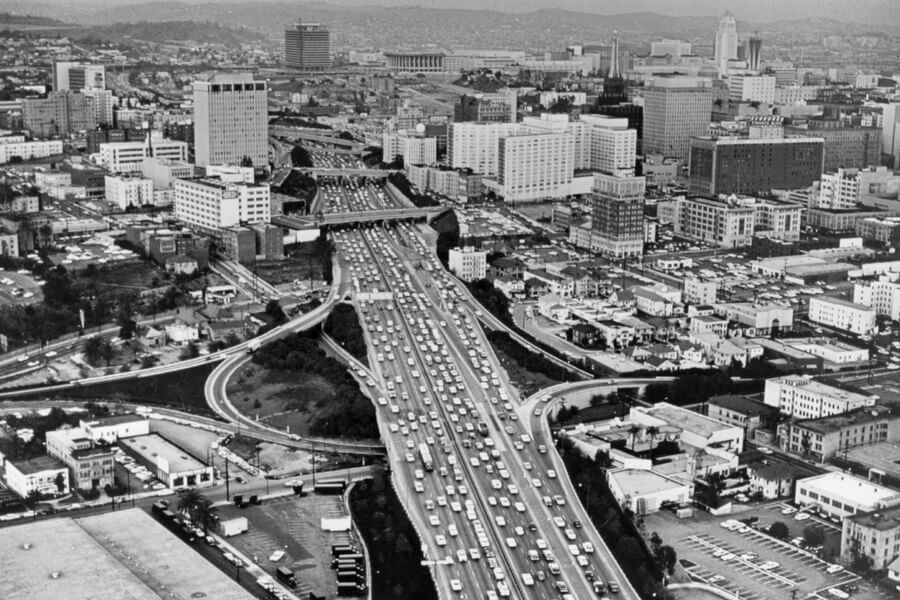 Initially, the police doubted Kort of being a suspect too as he was more than helpful when Wendy went missing. From assigning professional detectives to arranging the helicopter for the search made them wonder if there was something Kort was trying to cover with his actions. When the investigation pointed towards Wendy's brother-in-law, Gill Kort,  immediately took a polygraph test so that the police can drop the idea of him as a suspect and move further with the investigation without any delay. As he too wanted that police should find out soon who the murderer was. He explained that he understood why police are suspecting on the closed ones when he said that strangling someone is very personal.
Boyfriend Failed The Lie Detector Test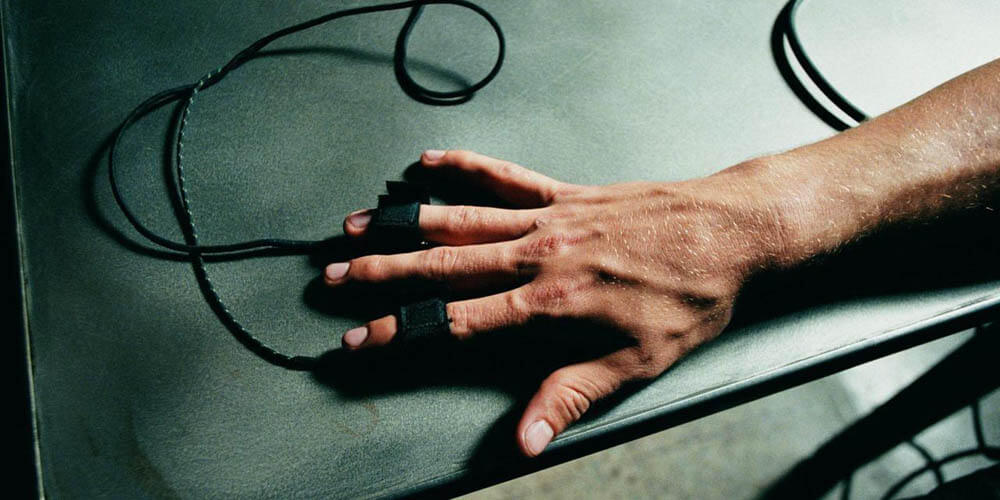 Her boyfriend, ex-boyfriend, and a friend were the suspects who stood clear from the crime. However, the detective found it highly suspicious that Halison's boyfriend was able to spot her car from the helicopter when the task was described as "finding a needle in a haystack," even the pilot was left stunned by how he was able to locate the car from a helicopter which was flying quite high. The situation became worse for her boyfriend when he didn't clear the lie detector test, this pointed more fingers on him.
However, over the period of time, no relevant shreds of evidence were found against him or any of the suspects.
Evidence Lacked And 30 Years Passed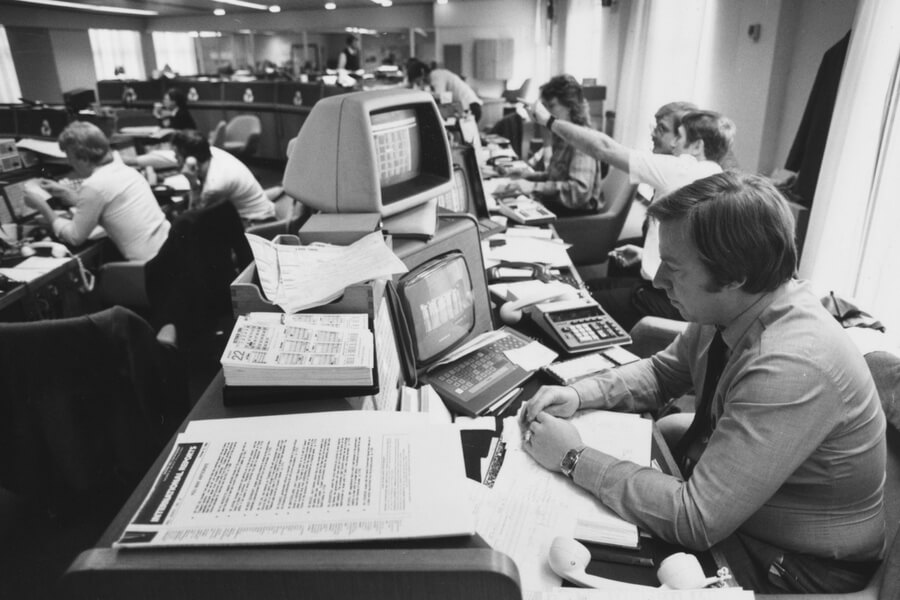 Other than the evidence found at the crime scene and the tests of the suspects there were very few facts that the detectives were able to figure out. Only one real clue was that people mentioned seeing a white man near Wendy at the Thrifty as well as the gas station where Wendy was seen for the last time prior to her murder. But nothing was specific enough to conclude the case. Days passed so did years but nothing came up to be solid enough to know who is guilty of Wendy's murder and hence the case delayed over for a long period.
But the case was about to take a technical turn.
DNA Was A Mere Hope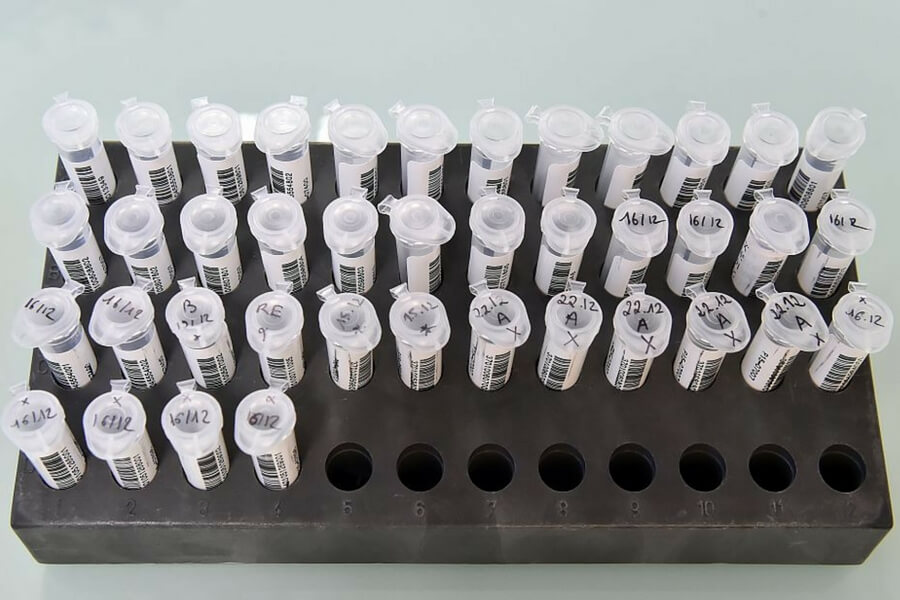 In 1998, detective Frank Bolan asked criminalist Harry Klann Jr. to go through all the evidence all over again as this possibly might help them to take a step forward in the case. So the investigation started with new standards. For over three decades there was no moving forward in the case until a colleague found semen on Halison's capri pants and underwear.
Although DNA technique was new in 1998, yet FAPD decided to get the forensic test done. Hoping it might produce a lead, at first DNA analysis was done. All the 4 suspects were called in, their blood was drawn to match it with the DNA. However, the results were disappointing as none of them was a match. FAPD was suggested to get a test done against the nationwide database test using the semen. Still, the investigators kept working…
Case Was Still Open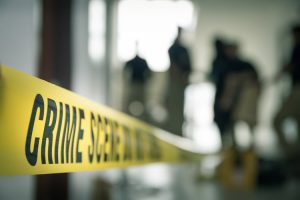 Bengston remembers saying Now you can move on; it closes one door but opens up others to look at. But unfortunately, the sample wasn't enough to be tested and hence the case stalled again. Yet again the killer wasn't revealed. It just wasn't going anywhere, Klann said. The detectives didn't get any progress again and they were back from where they started decades back. Klann recalled Bolan saying This case will be solved long after I'm gone.
Less they knew, they were close to solving it in next two decades…
Mr. And Mrs. Halison's Death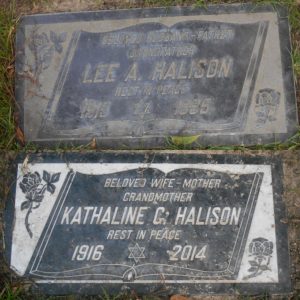 The year 1998 brought a false hope among the family that vanished soon. The Halison family was in deep agony and especially Wendy's absence was felt more on birthdays, festivals and gatherings. They kept her room as it is for years. Meanwhile, Wendy's father, Lee continued hoping that he'll get to know his daughter's murderer.  He stopped at the nearby police station constantly after a while to know if there's any progress. He even offered rewards for anyone who could help the case. Sadly, Lee died in 1995 without knowing the truth of his daughter's murder. Wendy's mother, Kathaline died in 2014,3 years before the case was finally solved.
Another 18 Years Of Terrible Wait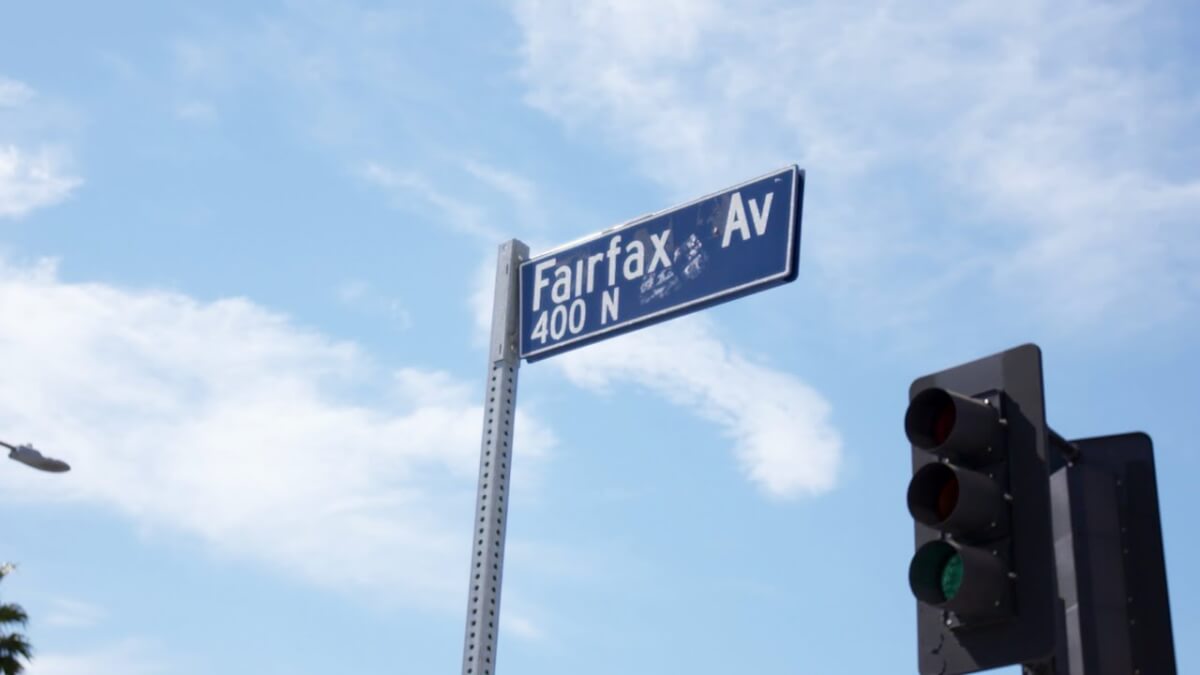 Linda underwent regret everytime she thought about letting her sister go alone that day. Kort, her husband, felt nauseous whenever he saw Thunderbird on the roads. Fairfax Avenue haunted him for decades where Wendy's car was found. The case still lacked with closure and the biggest disappointment was that the Halison family lived with the knowledge of the possibility that the murderer never paid for his crime and probably was living freely.
2016- A Ray Of Possibility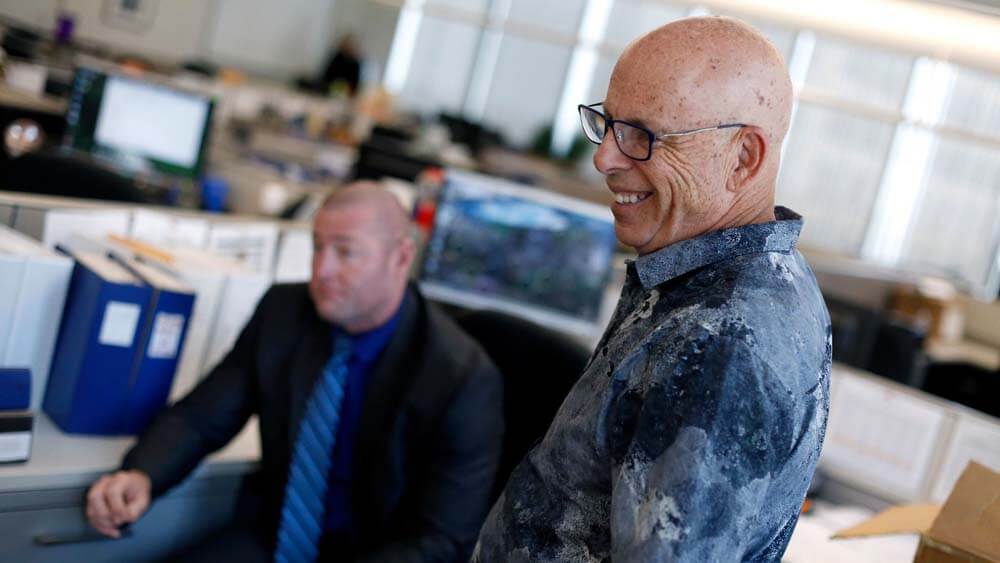 In 2016, It was over 4 decades later that LAPD was trying to solve the case. A team of 3 investigators criminalist Harry Klann Jr., cold-case detective Frank Bolan, and Peter Burman a former head deputy district attorney was assigned this case and they were determined to find out the culprit whether using the latest technology or reexamining the evidence. And hence, during summer 2016, Klann got the samples through DNA test again. Thanks to the improved technology that finally helped them with a breakthrough in the case after a long painful wait of 18 years. Previously they weren't able to run a match nationwide but now they did and found a match.
One of the toughest cases in the town were handled by a group of detectives which Richard Bengston was a member of. He was assigned to the case in 2001 and was the only one still working there. When Klann got the results, he sent a text to Bengtson which asked, Are you sitting down?
Finding A Match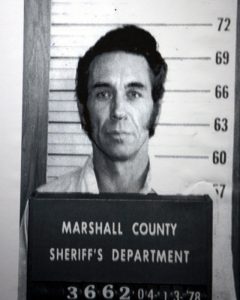 When finally they found their man, 'Edwin Dean Richardson' convicted of murder. Though it was almost clear that Edwin was the man, investigators started working on their theories, and they made sure that he matched to the white man that people saw near Wendy on the day of her murder.  What Richardson did to Wendy wasn't the first time, his criminal record was all the way back to his childhood. Starting from theft, burglaries later his crime list expanded to more threatful and violent crimes, committed across the country. He was a drifter working odd jobs and moving from state to state. Unfortunately, it was impossible for the detectives who worked on the case before to reach to this fact as Edwin was always successfully running away with his crimes. It was hard to picture Wendy on a ride to a nearby shop that placed her in the path of a ruthless killer. They (the detectives initially worked on the case) did everything they could to solve it, said Bengston.
A Cold-Blooded Serial Killer
In 1960, he was arrested for abducting and robbery for which he spent eight years in jail. Since April 1968, five months before Wendy was killed, he was out of jail on parole. In 1981, Richardson was caught and sent to prison in Ohio for killing a 21-year-old Jo Anna Boughner in Belmont County. Tom McCort, the investigator in Boughner's case spent over three years looking for him after Boughner's body was found. Ultimately, McCort tracked Richardson using a phone bill to a trailer park in Mesa, Arizona. Hence, Richardson was arrested and was sent behind the bars in Ohio.
Bragged About Marla's Murder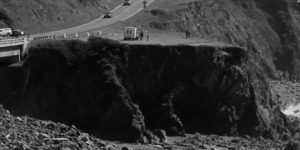 When on a flight to Ohio, Richardson even challenged McCort by telling him about the add-on crimes that he has committed in the past. He said how he killed another woman and covered her body with a blanket and threw her off the riverside. McCort was least aware of the fact that he was telling the truth until 20 years. McCort said He was almost boasting about what he had done and what he had gotten away with. Exactly as he mentioned to McCort, years later, in 2006 he was charged with the rape and murder of Marla Jean Hires, a 23-year-old. In 1972, she was strangled before tossing her body off a cliff in Orange County. (A DNA test revealed)
Died In Jail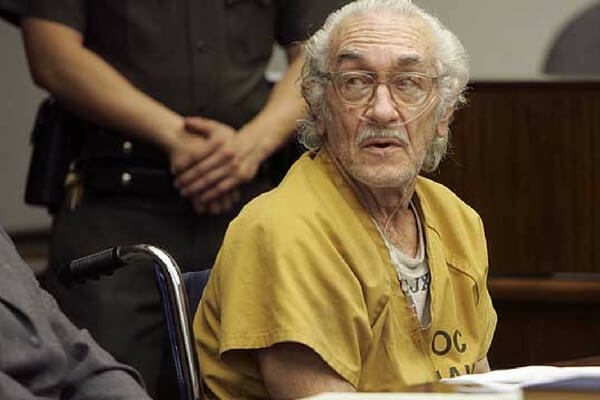 After long 48years, on August 26, 2017, it was announced that the case of Wendy Jo Halison had been solved in 2016. The killer already served a lifetime in prison for 2 murders and is suspected of even more. Richardson, the killer, died in prison 4 years before the Halison family could know about it. The news of Richardson's death was disappointing for detective Bengston who said, Even alive and in prison is better than dead because then I get to go to him and say: 'Guess what? I'm going to put another charge on you.'Richardson was sentenced to life imprisonment in 2006 when he was 70 years old and suffering from emphysema.  
Even Alive And In Prison Is Better Than Dead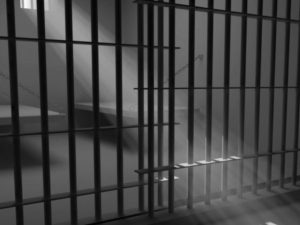 The only people I could think of that I had to deal with that were of a more sickening nature were pedophiles, said McCort. He was a little sniveling coward. To me, he fit right in the same category — preying on the weak and defenseless, he added.
Definitely, the case was solved but there was yet a lot to be revealed and many evils committed by Richardson that were yet unknown…..
Inter-Relating The Proofs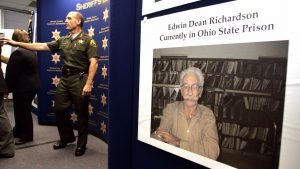 In Bengtson's words, This guy didn't stop at one or two or three, There's no chance in hell. Bengston thinks of Richardson as an opportunist, who waited for the moment when the women entered the car. According to them, he used a specific kind of weapon to force them to the back seat. As Richardson was dead, investigators could not interview him in the prison or get a sample of his blood to confirm his crime. So, they matched his blood sample identified in the Orange County investigation to the Halison's case DNA.
LAPD was researching about his background, to see if his violent habits matched those of Halison's killer and as expected they were all relatable. All of Richardson's victims were beautiful, young and brunettes. All 3 were traveling alone when he kidnapped them. Halison, Hires, and Boughner were assaulted and later strangled to death and each of their cars was found abandoned.What increased their doubts was how a serial killer like him took the long breaks as his rap sheet showed a gap which was highly suspicious to the detectives.
The Evil List Wasn't Finished Yet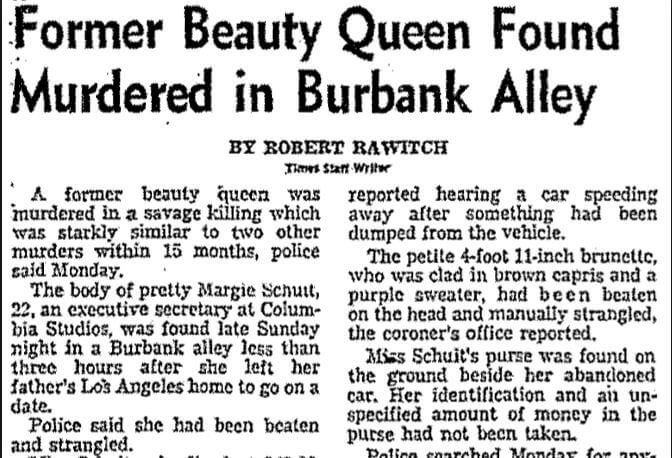 While trying to make sense of the gaps between Richard's crime, LAPD started connecting the dots. And soon there was another pretty woman's unsolved case pending since 1969, a year after Wendy's murder took place. Margie Schuit, a beautiful 22-year-old was not just assaulted but beaten and strangled. Her body was found in Burbank while her car was parked in the same Thrifty store's parking where Wendy shopped for hair dryer a year before.
However, the detectives were quite sure that it was Richardson who killed Schuit, unfortunately, the evidence of her case was lost also there was no DNA to test. And therefore the case remained unsolved even when it was most likely him.
We Know Who Killed Your Sister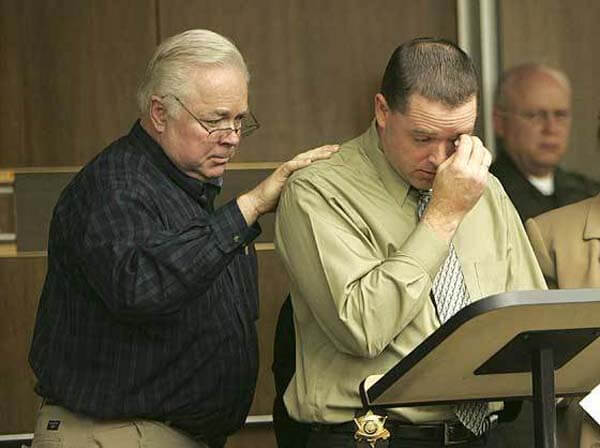 Once all the facts and evidence started making sense and they had all reports and almost complete history of Richardson handy with them, Bengston knew it was time to inform Wendy's family now. He admits that such calls are a little nerve-wracking, for the combined emotions it brings to the victim's family. Bengston recalled how he was hesitant while calling Linda, he explains his emotions as, All at once, it's just a hurricane hitting them.
Bengston picked the phone and called wendy's sister Linda. She was eating brunch with her husband when he called. At first, she didn't answer the call thinking it might be some random caller, so she let the call go to voicemail. Describing the moment, she told how she immediately felt sick as soon as she heard the voicemail. It was Bengston's voice that said, We found who killed your sister.
Not Yet A Final Closure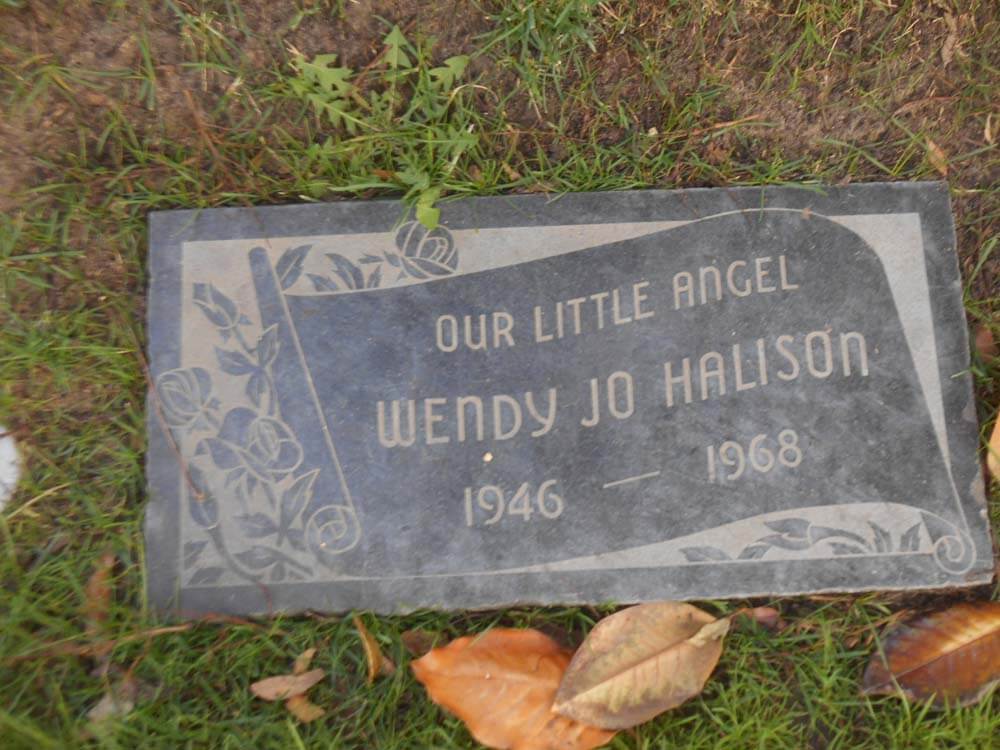 Wendy's sister Linda along with her husband drove to the LAPD's headquarters to meet the investigators in downtown Los Angeles. Wearing a necklace that belonged to her sister, in her remembrance. Linda was quietly sitting there, attentively listening to the detectives. They first explained everything to the couple and later patiently answered their questions. She wasn't able to figure out for a while when Bengtson described Richardson's criminal background.
Her husband asked her if she was ok, she replied, Unbelievable. They told Linda, that after 48 years, this is the oldest case they've ever solved or anybody ever worked on. Though all the formalities were over, one last thing was left to be done…..
Taking The Remains Home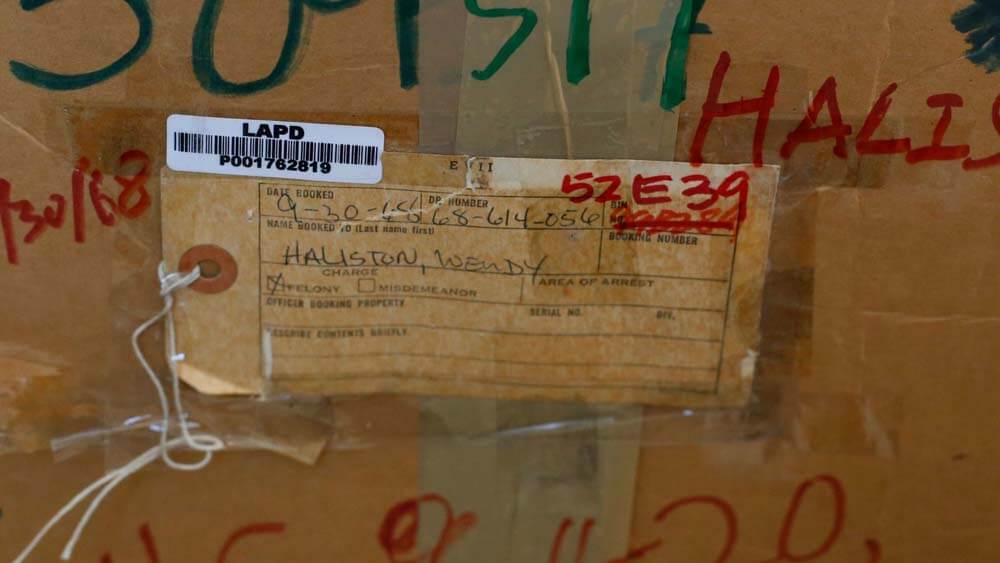 At last, Bengston then returned the two cardboard boxes carrying Halison's belongings that were found at the murder scene. Including her school papers, letters, and driver's license. The original tag on one of the boxes read 1968. The envelope wrapped around her belongings were decaying. After the meeting was over the detectives helped to carry the two boxes to the couple's SUV.
Linda had no words to express her gratitude towards the investigator's consistent dedication to the case. I wish there was some way I could thank you, It just means so much, she said. The LAPD did its job and the case is closed, but the case will never really be closed because we'll never forget Wendy.
Lastly, the case was resolved and closed.