Two and a Half Men is among the most popular sitcom in America which aired 12 seasons from 2003 to 2015. Every season was extremely entertaining to the viewers and as unfolded new aspect of stories. It caught negative media attention when Charlie Speen (Charlie Harper) was fired after having a feud with the producer. Though many thought it as an end of the show, it was not the case as the producer brought charming Ashton Kutcher to replace him.
The storyline changed and several new female characters were added who made the show dramatic and had a larger influence on the characters. Charlie had romanced with numerous women throughout 12 seasons, some of them include Hollywood's phenomenal ladies. The different layers of the character Alan and Charlie were better understood by their relationships with female stars. In the show, women brought out the worst and best qualities in the men.
You might be wondering where are these women? What are they up to now? Keep reading for the updates of your favorite female stars of Two and a Half Men here.
Emmanuelle Vaugier as Mia – Then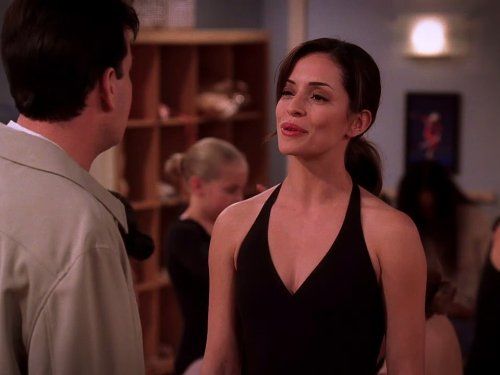 Emmanuelle played the role of Mia, a dance teacher in the show. Mia did not find Charlie interesting until he lied that his nephew Jack loved dancing. After a while, both started dating under the conditions that Charlie would quit bad habits of smoking, eating meat and drinking. In reality, Charlie continued all these activities behind her back and ultimately Mia left him. In the later episode, Mia comes back to Charlie to ask for the use his sperm to have a baby. Then, two were about to get married, but when Alen denied moving away from his beach house, Mia left Charlie again.
Emmanuelle Vaugier as Mia – Now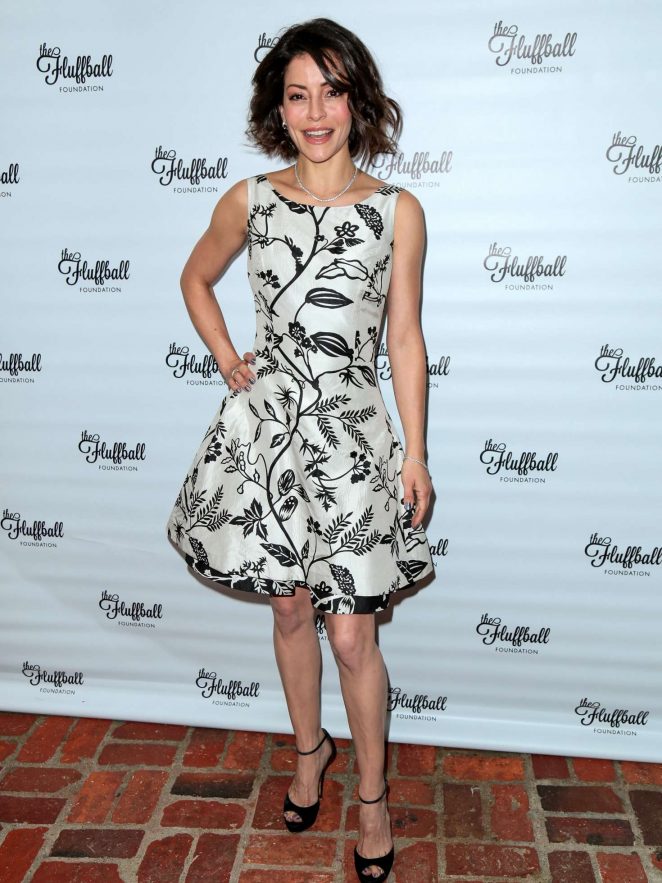 After working in Two and a Half Men, Vaugier got amazing options in her acting career. She continued working on hit shows like 'Lost Girl' and 'Mistresses'. Vaugier also got the opportunity to act in movies 'Destruction Los Angeles' and 'Washed Away' and is currently working on a movie called 'Masks Don't Lie'.
Melanie Lynskey as Rose – Then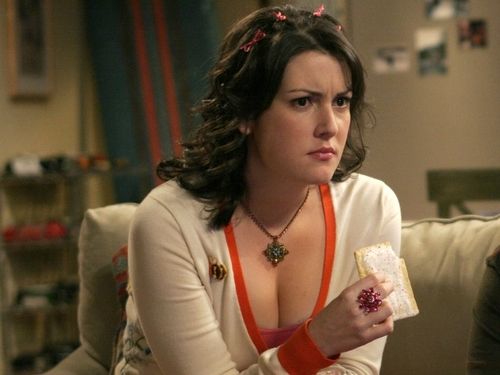 Rose is one of the favorite characters in the show. Rose was a neighbor of Charlie who got obsessed with him. They had a one night stand together after which she started stalking him. Later, they got engaged and moved to Paris. However, when Speen's character took off, he was shown dead before they could get hitched.
Melanie Lynskey as Rose – Now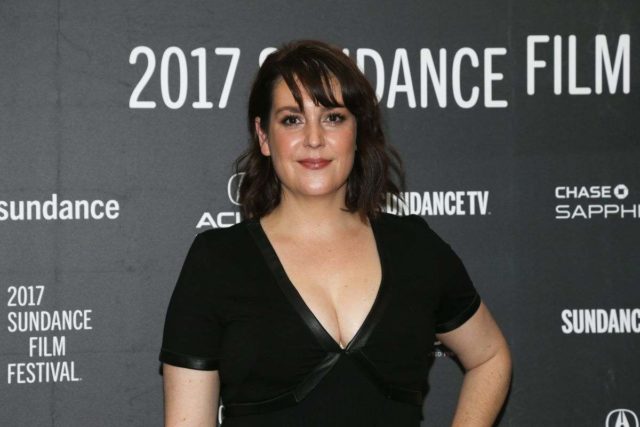 Before getting popular in Two and a Half Men, she has already appeared on screen on various shows and movies including 'Heavenly Creatures' and 'Sweet Home Alabama'. Currently, she is coming up with two TV shows, 'Castle Rock and Sunshine'. Lynskey got married to Jimmi Simpson and divorced in 2014.
Jennifer Taylor as Chelsea Melini – Then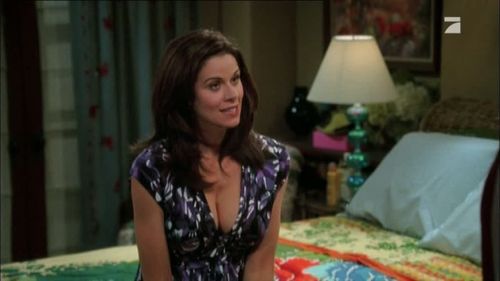 Chelsea was the first honored woman to whom Charlie admitted his love. He claimed it to be an accident at first, but later he confessed that he meant it to be real. The relationship turned serious after Chelsea and Charlie were together for one night stand. Charlie did propose her to know about her feelings for him. However, Chelsea left Charlie for Alan's lawyer and Charlie hooked up with her best friend.
Jennifer Taylor as Chelsea Melini – Now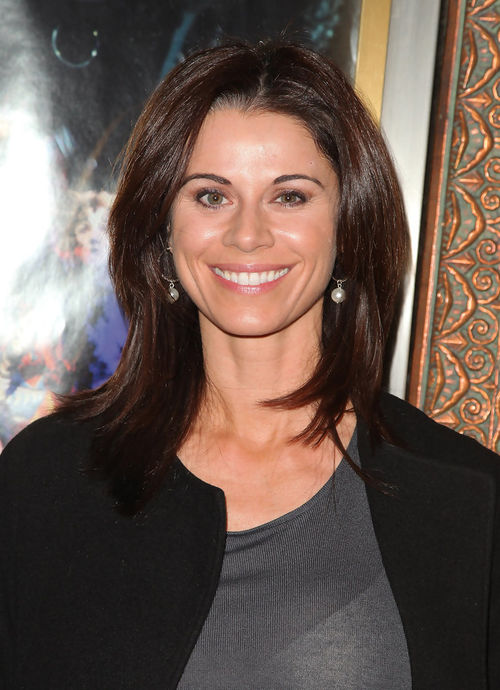 Jennifer has been actively appearing in shows and movies after having played the character of Chelsea. Recently she acted on the Showtime series 'Shameless' as Anne Seery. She will be soon acting on the TV show, 'NCIS' and 'Moms'. The actress got married to songwriter Paul Taylor and has a son and a daughter.
Holland Taylor as Evelyn Harper – Then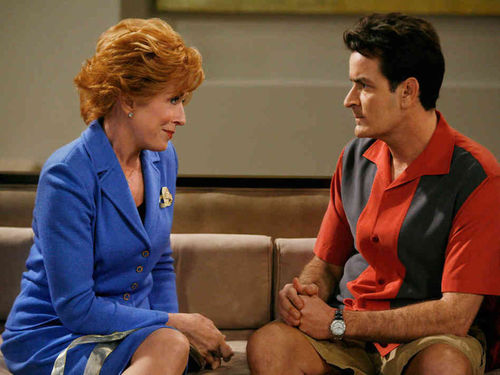 Evelyn Harper played the role of a neglectful mother of Alan and Charlie. They had a strained relationship with each other and mostly neglected one another. She used to have a casual relationship with older men who would leave money and assets behind after passing away.
Holland Taylor as Evelyn Harper – Now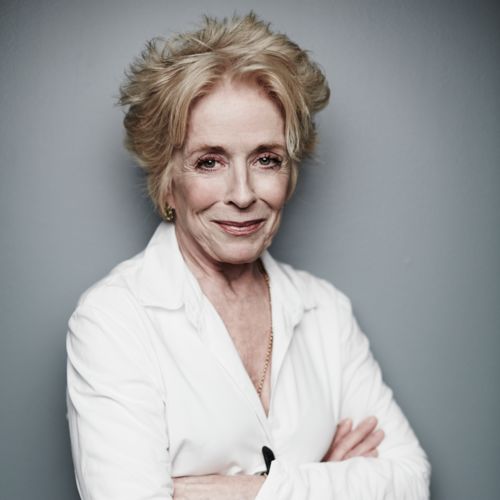 Holland Taylor is in a relationship with Sarah Paulson who is in her forties. Taylor is doing well in her career as she got roles in television shows, 'The Orville' and 'Hollywood Mom'. Recently she appeared in the show 'Mr. Mercedes' playing the character of Ida Silver.
Marin Hinkle as Judith Harper-Melnick – Then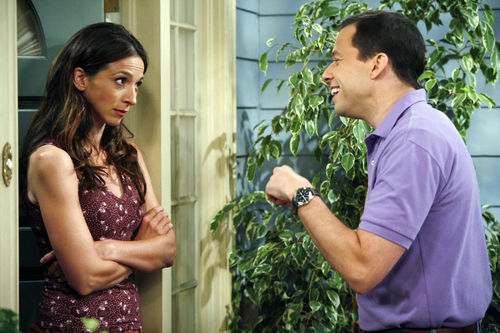 Judith Harper is Alan's ex-wife and is the mother of Jake. They had cold relations during their marriage. Judith used to spend her alimony from Alan into shopping and in expenses of plastic surgery. Later, she had an affair with Jake's doctor Herb Melnick and got married to him. Unfortunately, the marriage did not last for a long time as Herb was dating his secretary.
Marin Hinkle as Judith Harper-Melnick – Now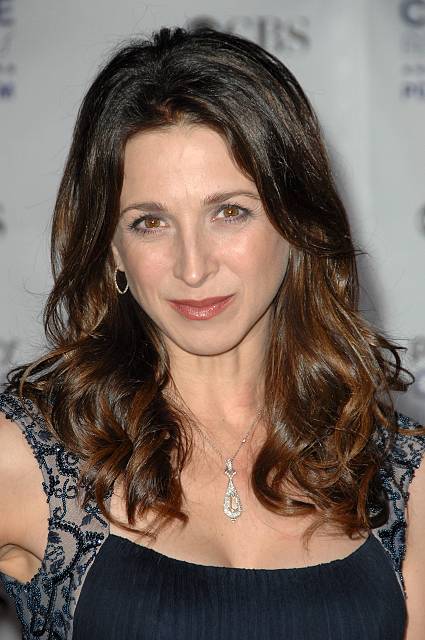 Hinkle played the role of Christine Loans on Homeland and continues to have a great acting career. She bagged the role of Isabelle on the dramatic series 'Madam Secretary' on CBS. Recently she finished acting in a drama movie, 'Before/During/After'. Hinkle is married to director Randall Sommer.
Courtney Thorne-Smith as Lyndsey McElroy – Then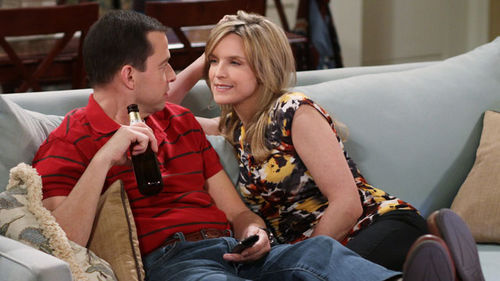 Lyndsey and Alan began their relationship in Season 7. Their relationship was turbulent as it saw many ups and downs. The son of Lyndsey was the best friend of Alan's son. Along with Alan, she was persistently seen attracted towards other men. She was also a heavy drinker.
Courtney Thorne-Smith as Lyndsey McElroy – Now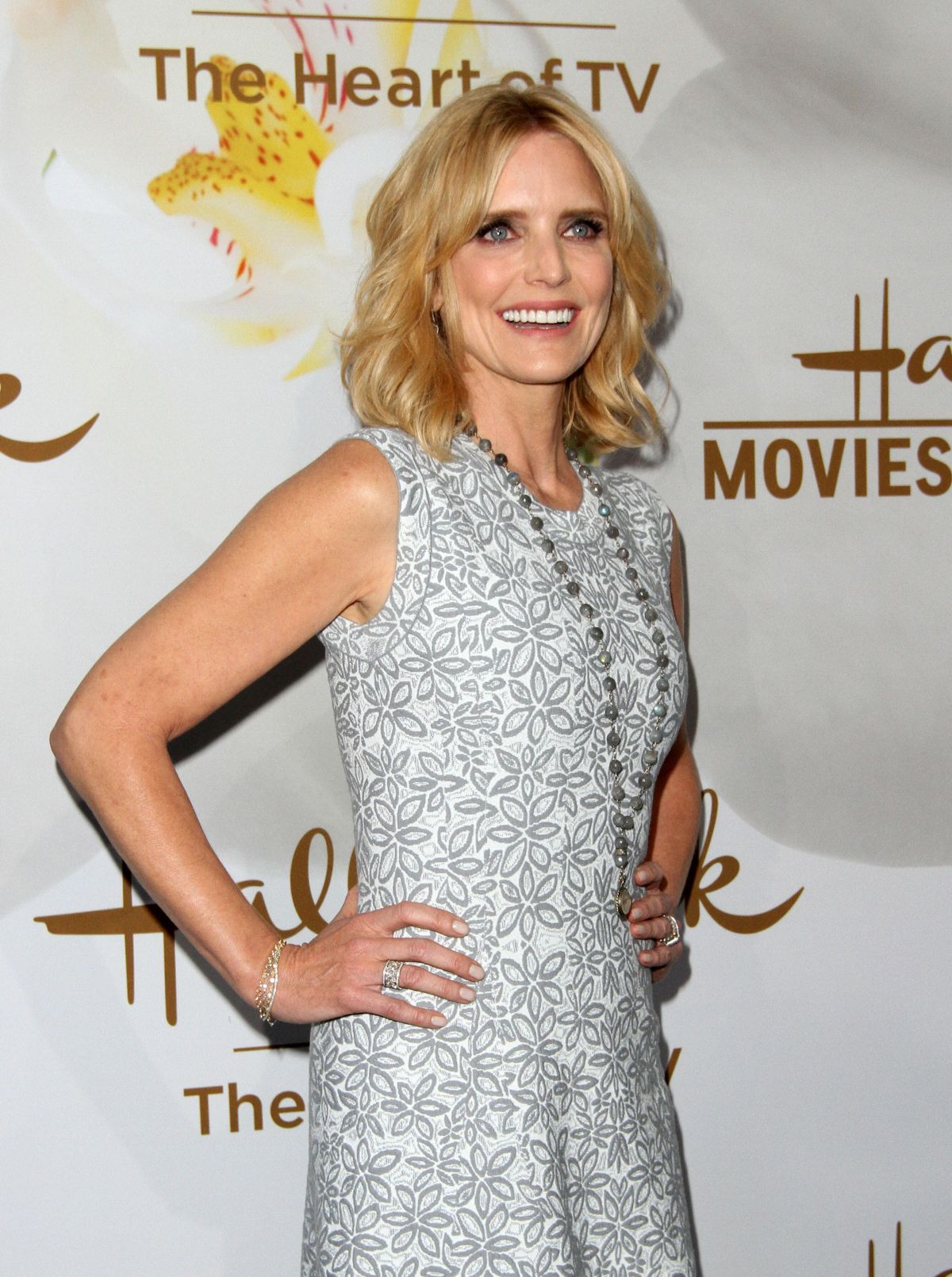 Courtney appeared for five years in the show Two and a Half Men and then there was a slow phase in her acting career. Recently, she played a role in ABC's comedy 'Fresh Off the Boat' and offered her voice to 'Robot Chicken', an animated series. Thorne-Smith is married to Roger Fishman and shares a son, Jacob.
Allison Janney as Beverly– Then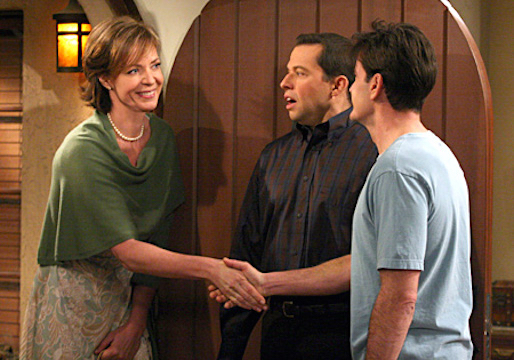 Beverly connected with Alan on a dating website. Alan claimed Charlie's house to be his own just to impress his lady. After a while, Beverly opened up about her divorces and Alan also confessed it to be Charlie's house. They both got together and she did not mind his confession. Though it did not work out well later.
Allison Janney as Beverly – Now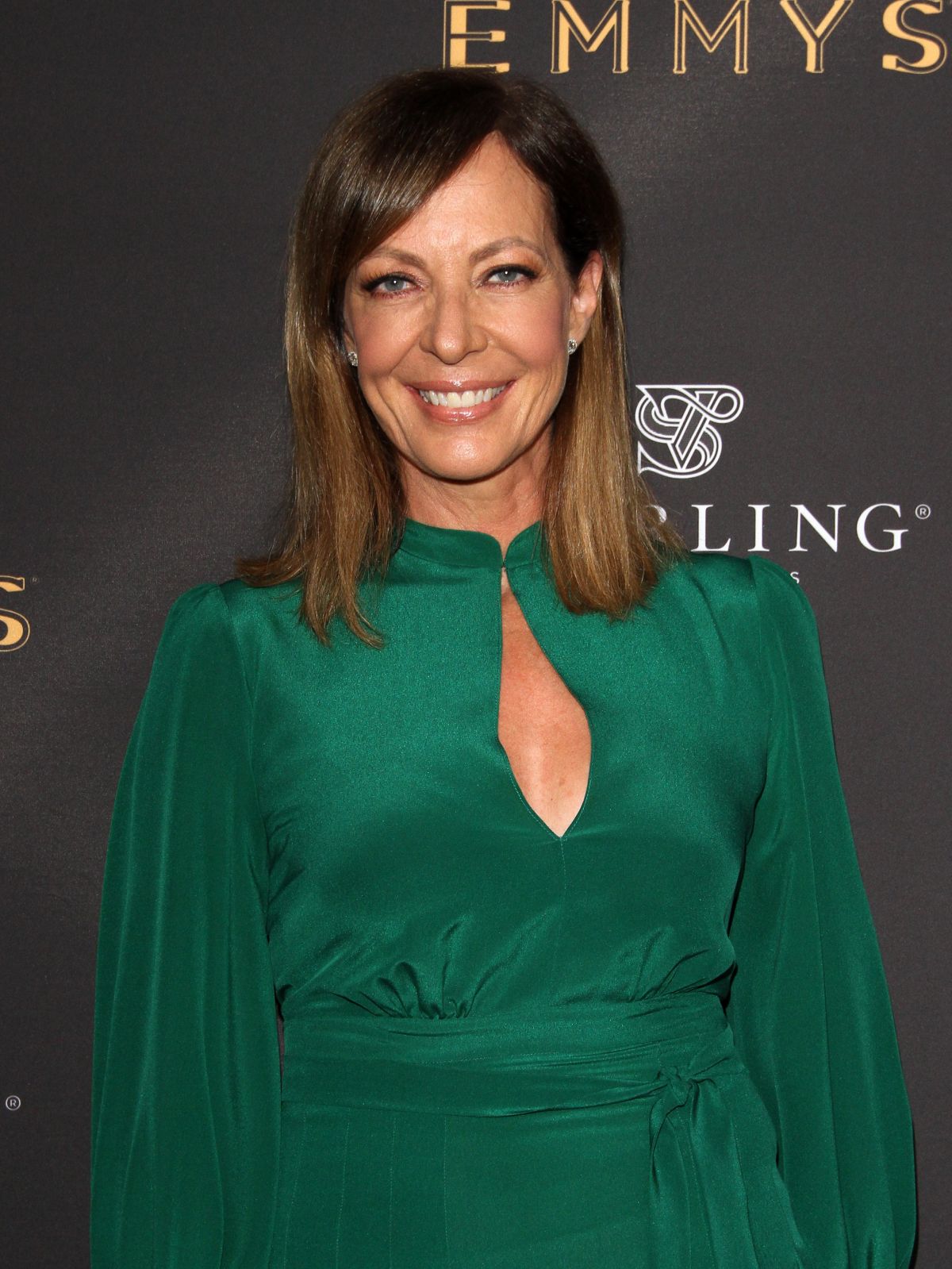 Janney played roles in various hit movies like 'Hairspray', 'Juno' and 'The Girl on the Train'. Allison was already popular for her appearance in C.J. Cregg in West Wing before coming in Two and a Half Men. Currently, she is famous for her role in CBS series 'Mom' as Christy's alcoholic mother.
Brooke Shields as Danielle Stewart – Then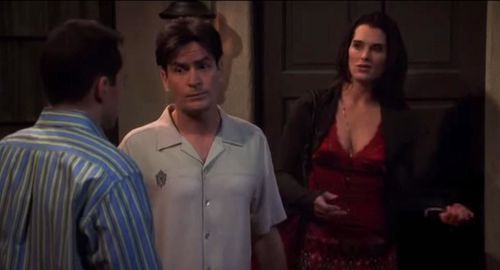 Charlie wanted Alan to move out from his house and hence he planned to set up Alan's relationship with Danielle. After Danielle disclosed her past relationships with Charlie, he wanted her to be with him, not Alan. The brothers argued over dating her but unfortunately, she left making her own mind.
Brooke Shields as Danielle Stewart – Now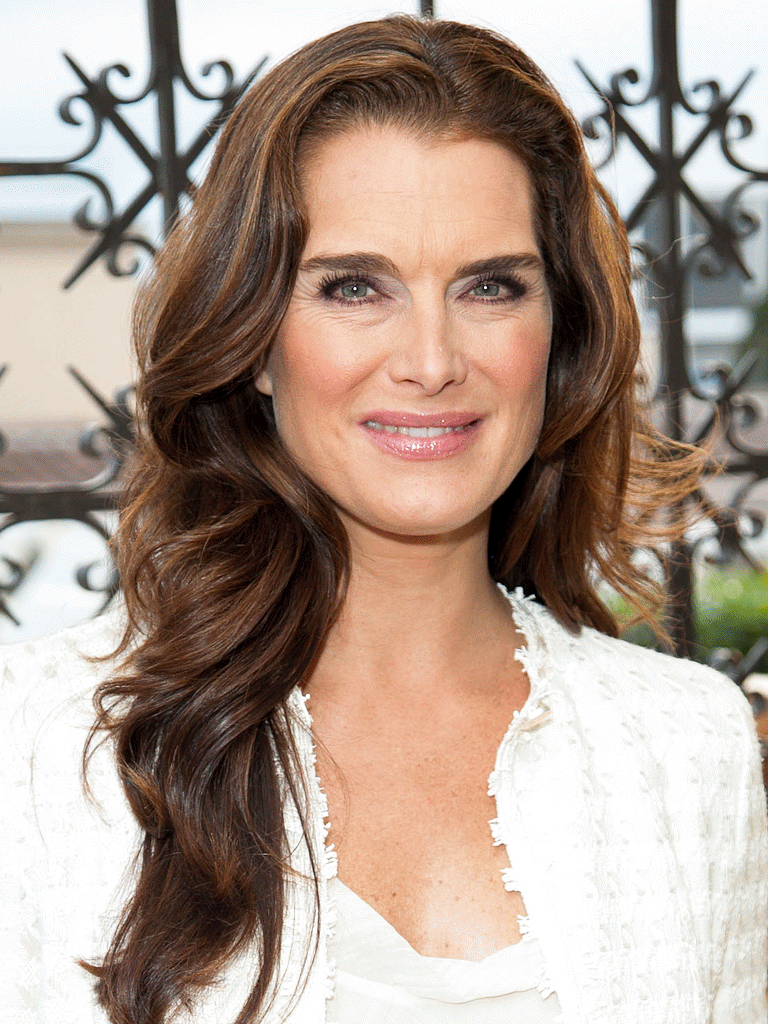 Brooke Shield was prominent in Hollywood well before her appearance on Two and a Half Men. She started her acting career in childhood days and was seen in many TV shows and movies including 'Furry Vengeance' and 'The Other Guys'. The beautiful lady is married to the producer and screenwriter Chris Henchy and the couple has two children.
Jeri Ryan as Sherri – Then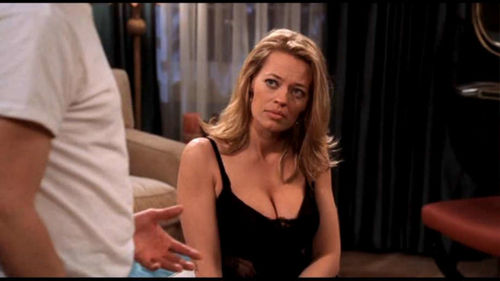 Charlie found Sherri to be very attractive as she was similar to Charlie, trading dating partners. However, this attitude was not acceptable to Charlie and finally, they did end it with each other. After a while, Alan and Sherri started dating but even this relationship did not last long.
Jeri Ryan as Sherri – Now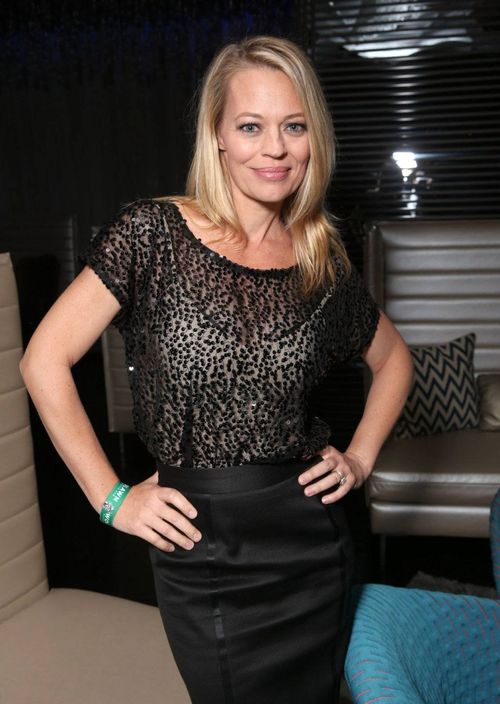 Ryan starred on various shows after her role in Two and a Half Men like 'Helix', 'Major Crimes', 'Leverage' and 'Body of Proof'. The stunning Ryan was also honored with Saturn Award for her popular role in 'Star Trek: Voyager' as Borg Seven of Nine. Currently, she has two kids with her husband Christopher Eme, a French Chef.
Kimberly Williams-Paisley as Gretchen Martin – Then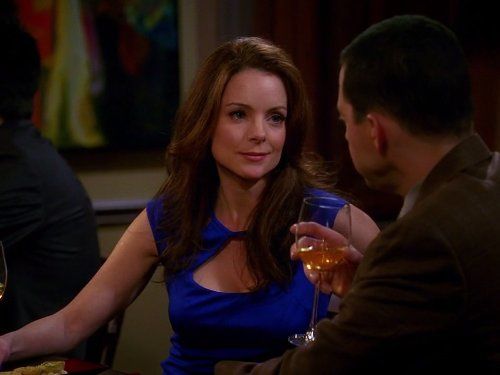 After her split with Alan, Lindsey got engaged to Larry. Gretchen was the sister of Larry whom Alan started dating. Alan portrayed himself differently to Lindsey and lied to her about almost every basic things. Later, Lindsey discovered all his lies and left Alan claiming trust issues with him.
Kimberly Williams-Paisley as Gretchen Martin – Now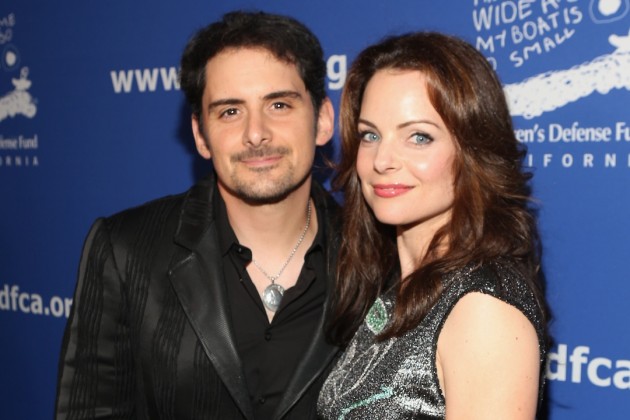 Similar to other female stars of Two and a Half Men, Kimberly also had an impressive career in Hollywood before appearing in this show. She is very popular for her role in a TV show According to Jim, in which she worked for 8 years. Kimberley is also known for her appearance in the role of a daughter in 'Father of the Bride' movies. She is married to musician Brad Paisley and shares two kids.
Judy Greer as Bridget Schmidt – Then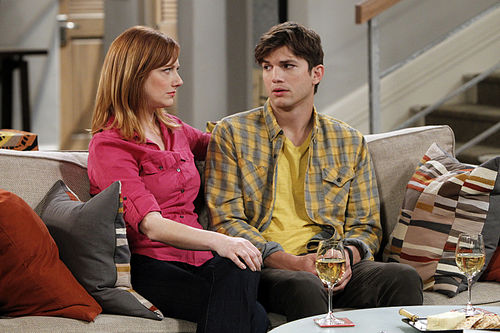 The character Walden was introduced in the show as a divorcee from Bridget. Walden loved her so much and he even tried to commit suicide but Bridget found him to be immature. Later, Walden started dating Zoey and when Bridget finds this out, she comes back to Walden to take her back but he rejects her and offers for a divorce from her.
Judy Greer as Bridget Schmidt – Now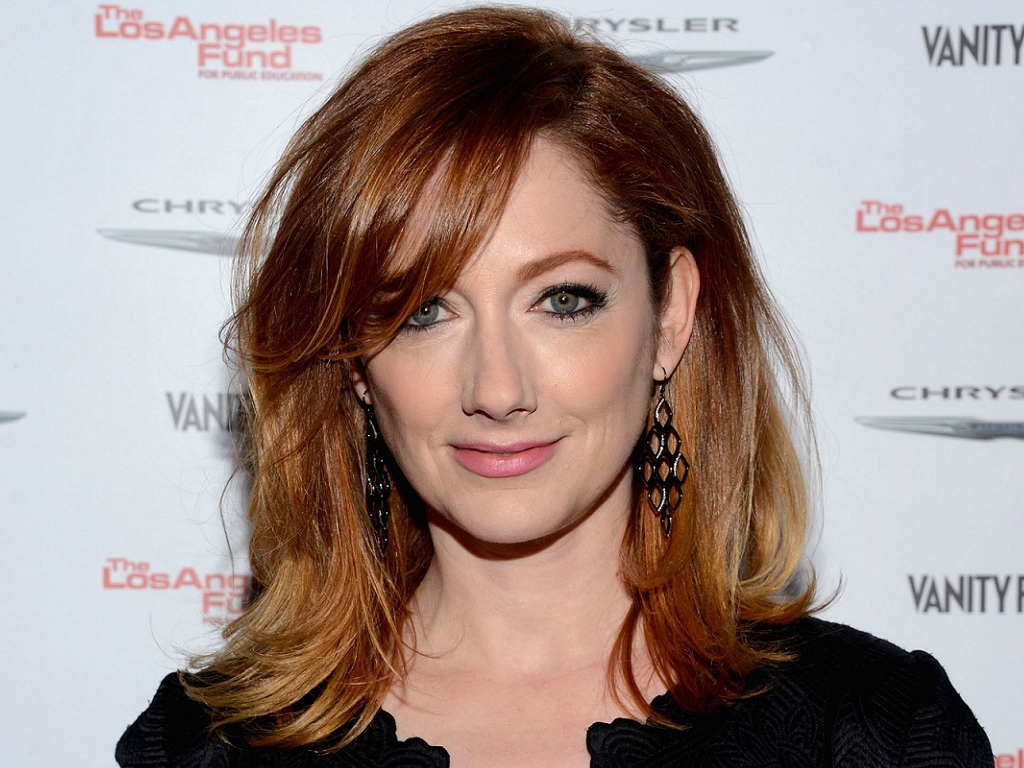 Judy Greer is 42 now and slaying by her looks. The stunning lady has earned many other titles along with the of an actress in her career. She was the casting director for the movie 'Entourage', 2015. Judy also gave her voice for characters in the animated shows such as 'Archer' and 'Storybots'. Recently she was cast for a remake of a classic horror movie, 'Halloween'.
Sophie Winkleman as Zoey Hyde-Tottingham Pierce – Then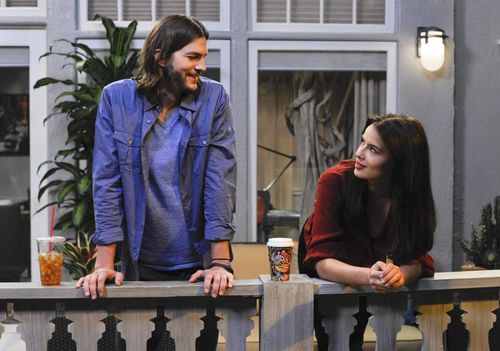 Zoey was Walden's first serious girlfriend after he divorced Bridget. She dated Walden all through season 9 and season 10 but this single mother from Britain declined his marriage proposal. Later, Walden found her with another man and decided to take revenge by gifting a vicious dog to Zoey's daughter.
Sophie Winkleman as Zoey Hyde-Tottingham Pierce – Now
Sophie Winkleman is known as the royal British actress who tied the knot with Lord Frederick Windsor, a distant cousin of Queen Elizabeth. She has lent her voice to a character in Disney's animated show 'Milo Murphy's Law'. Soon, she will be appearing on a TV show 'Trust'.
Ming-Na Wen as Linda Harris – Then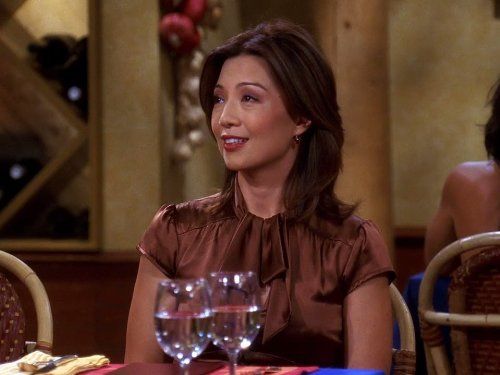 Linda met Charlie on a double date planned by Alan. Charlie raised his feelings for Linda but she did not feel the same for him and found Charlie to be rude. He got a ticket for DUI and Linda turned out to be his judge. Later, Linda wanted to give him another chance and dated him until Charlie embarrassed Linda at her honoring ceremony.
Ming-Na Wen as Linda Harris – Now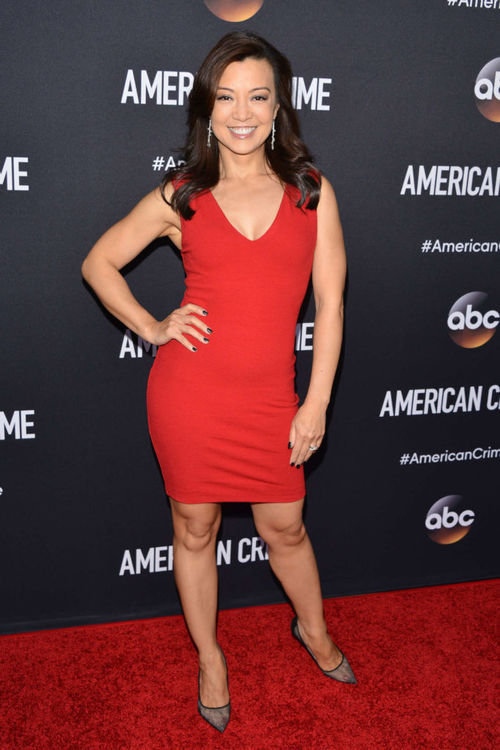 The most popular work of Ming-Na Wen was her voice to the Disney character Mulan. She also appeared in the leading role in TV show ER and starred in other shows such as 'Eureka' and 'SGU Stargate Universe'. Currently, she is acting in the sci-fi TV series 'Agents of S.H.I.E.L.D'.
Heather Locklear as Laura – Then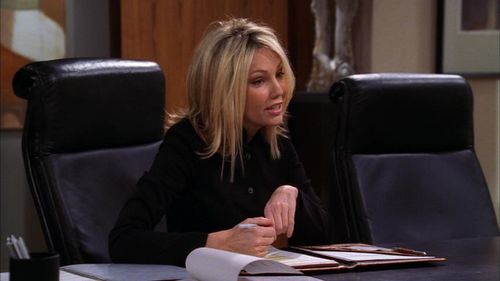 Laura was employed as a divorce lawyer by Alan. Charlie decides to sleep with her and promised to be there for her whenever she wants. Charlie missed his promise and this led Laura to take a revenge by ruining Alan's divorce case. In the end, Alan found a new lawyer.
Heather Locklear as Laura – Now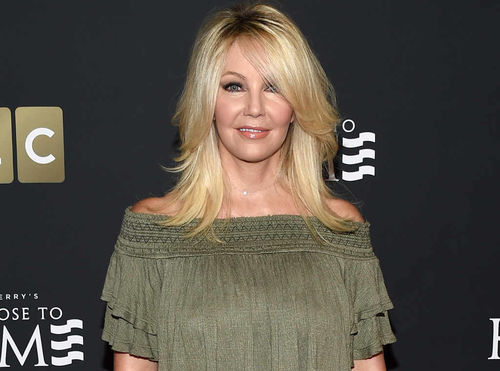 Locklear had an impressive career in Hollywood before acting on Two and a Half Men. She was prominent for her appearance on 'Melrose Place' and 'Spin City'. She is also known for her roles in series like 'Franklin & Bash' and 'LAX' and currently seen on 'Too Close to Home', a drama series.
Denise Richards as Lisa – Then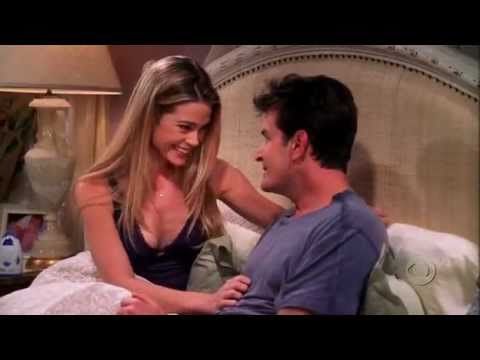 Lisa and Charlie were dating before Alan moved into his beach house. Charlie broke up with her as he did not want to be in a committed relationship. Later when Charlie gets to know that Lisa is getting married, he calls her back and tries to win her heart by showing that he has changed and is a family man now. Lisa ends up divorcing her husband and comes back to Charlie. Again the relationship saw its end because of commitment issues.
Denise Richards as Lisa – Now

In her real life, Denise got married to Charlie Sheen and it lasted from 2002 to 2006. They both share two daughters, Sam and Lola. Denise also has an adopted daughter named Eloise Joni. Even after their split, the couple does spend time together with the kids. Her recent movie is 1st born, a comedy film which is in post-production stage.
Gail O'Grady as Mandi – Then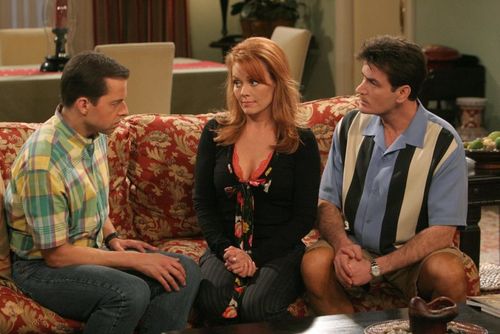 In the show, Mandi looked really young. She was Kandi's mother but looked like her sister. Kandi and Alan got married later. Mandi was looking for her daughter and reached Charlie's place. After meeting, they both enjoyed each other's company and spent the day together.
Gail O'Grady as Mandi – Now
Before coming on Two and a Half Men, she appeared on the TV series 'American Dreams'. She has many shows in her bag and recently she was seen in the show 'Revenge' and in horror film 'Lyan'. Gail tied the knot for six times and currently, she is single.
Paula Marshall as Paula – Then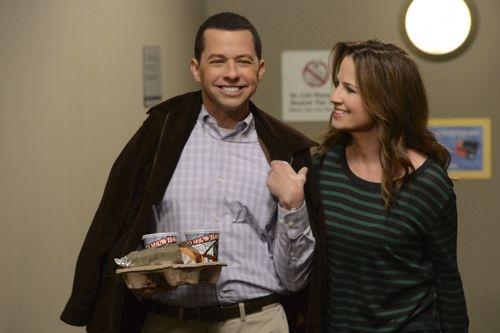 Paula met Alan at a club and they got interested in each other instantly. Paula confessed that she had a sex change operation and Alan did not mind it. They both started dating. Paula made clear to Alan that he can hang out with other girls even when they were dating each other. Alan found a chance to meet Rachel who was Paula's ex-wife. Paula saw both together and she ran and kissed Rachel. They both got back together and Alan was left single.
Paula Marshall as Paula – Now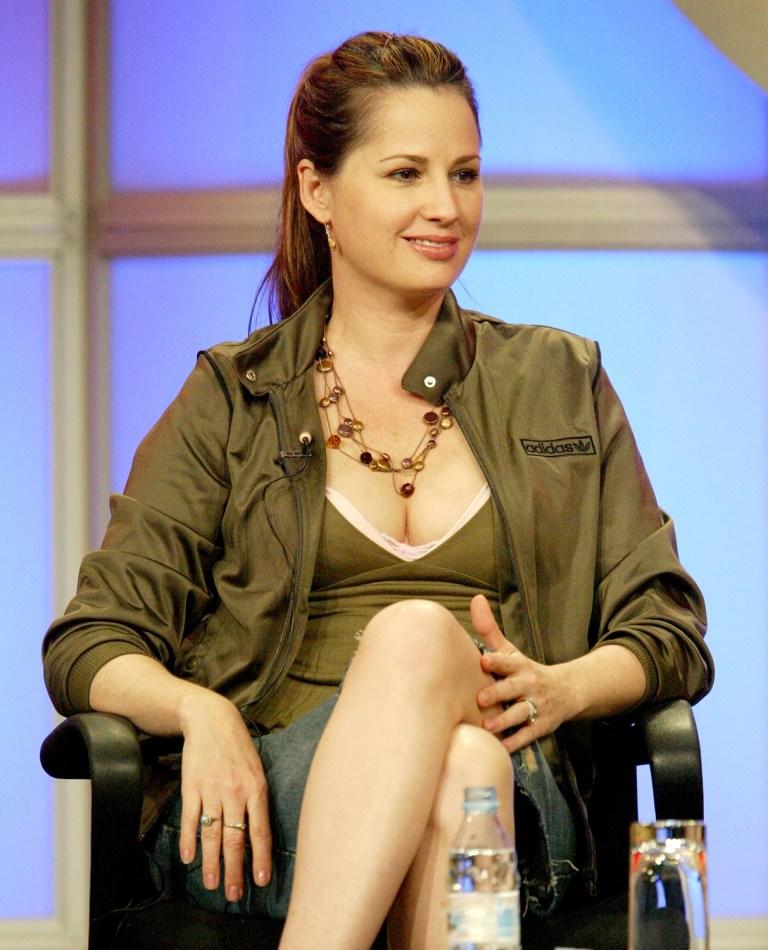 After appearing on Two and a Half Men, she got opportunities in various series. She was seen as Barbara Wilkerson in the series 'Murder in the First'. She also played Lora Fuller on 'Gortimer Gibbon's Life on Normal Street'. She got married to Danny Nucci who is popular as Fabrizio in 'Titanic'. They both share an adorable 12 years daughter.
Missi Pyle as Miss Pasternak – Then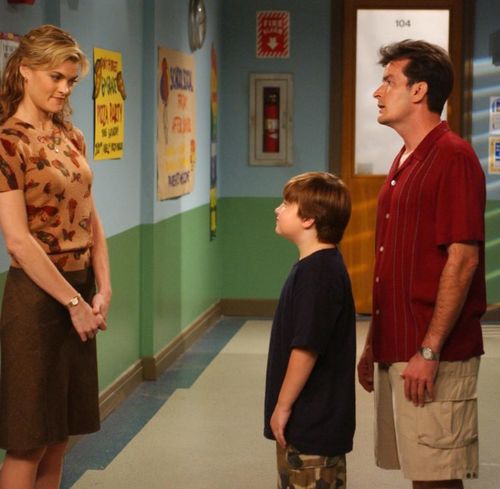 Miss Pasternak was Jake's school teacher. She started liking Charlie and gave grades to Jake more than he deserved. Later, Charlie dated her. He got to know that she was mentally ill which led him to break up with her. She started working as an exotic dancer after she lost her teaching license. Charlie brought her up as a tutor for Jake. She asked him to marry her soon but Charlie left her again.
Missi Pyle as Miss Pasternak – Now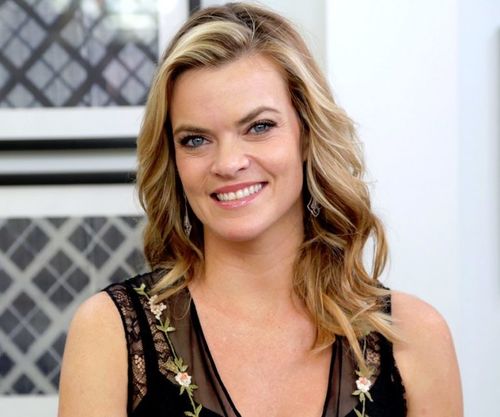 Missi Pyle had an active career after playing the role as Miss Pasternak in TAAHM. She was seen in several series and movies here and there. She appeared in movies like 'Gone Girl' and 'The Artist'. You might have also seen her in 'The Soul Man', 'Inside Amy Schumer','Sing It!' and 'Another Period'. Currently, she is working on 'Jumanji' film in which she has worked as coach Webb.
Kimberly Quinn as Donna – Then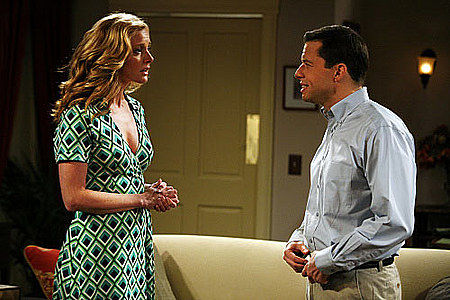 Donna met Alan accidentally and they both started dating. After a while, Alan got bored of her and wanted to break up. Alan was concerned about Donna's feelings that she might get hurt. Charlie advised the way to move forward and Alan told her about his feelings. Despite his advice, Donna got very upset after hearing Alan.
Kimberly Quinn as Donna – Now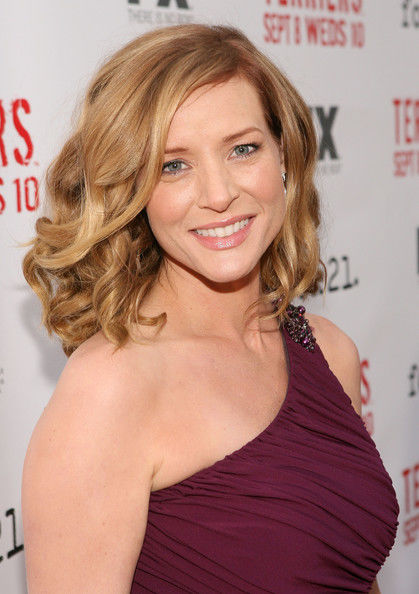 After her role in TAAHM, she continued her acting career by working in ABC series 'Twisted'. Currently, she is playing the role of Holly in show Gypsy, Netflix thriller. She tied the knot with Theodore Melfi who is a producer.
Tammy Lauren as Shannon – Then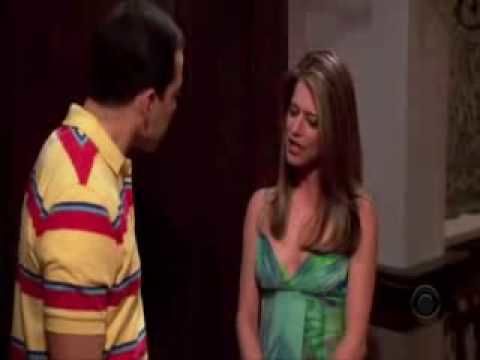 Shannon and Alan met at Judith and Herb's wedding. Shannon was Herb's ex-fiance. Alan and Shannon kissed each other in the courtroom and Alan wanted it to end there itself. Later they planned to make the wedding couple jealous by showing them a love scene. Even Shannon screamed Alan's name just to make Herb envious.
Tammy Lauren as Shannon – Now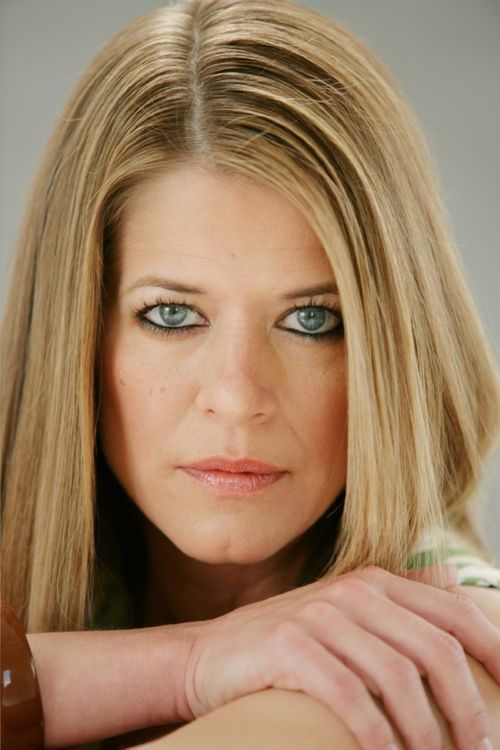 Tammy Lauren is 48 years old and it seems she wants to take a break from her acting career now. Since her appearance in TAAHM, she played roles in the episode of 'Criminal Minds' and 'The Young and the Restless'. She is married to Guri Weinberg since 1997.