"Behind Every Successful Man There Is A Lady," this quote is truly apt on the lives of some of the most popular and richest NFL star we have mentioned on our list. There would be hardly anybody not acquainted with the faces of the players in this article. It is because of this reason that we have come up with a twist in the form of giving you a sneak peek into the lives of the wags of these football stars. Surely, you will be surprised after these beautiful faces present on this list as most of them are popular television personalities and have even acted in movies. Go ahead and find out about the interesting lives of the significant other of your favorite football star…
Odell Beckham Jr. and Polyxeni Ferfeli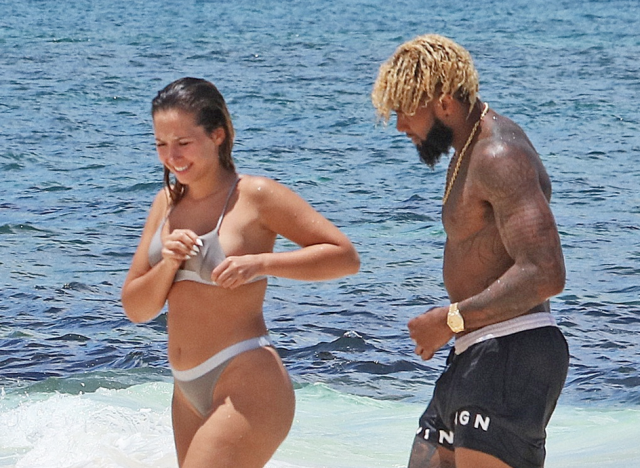 Odell Cornelious Beckham Jr. plays as a wide receiver for the team New York Giants in the NFL. He was born in Baton Rouge, Louisiana. Though, he is one of the most effective and popular players in the NFL his behavior on and off the field has led him to trouble more than once. Currently, he can be seen with a girl named Ferfeli who is a very popular personality in social media. The couple was recently seen in Tulum, Mexico which led to the speculations by the media that the two were dating. Beckham Jr. has seen himself been linked romantically with Stephanie Acevedo, a rapper by profession before his recent stint with Ferfeli.
Golden Tate and Elise Pollard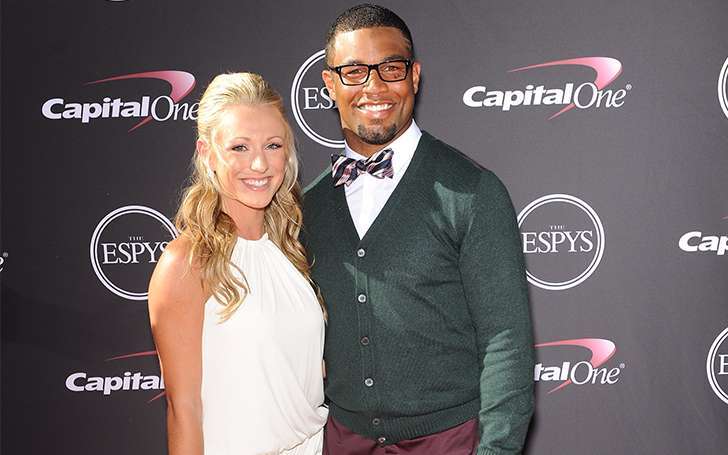 Golden H.Tate III plays as a receiver for the team Detroit Lions in the NFL. He married Elise Pollard in the year 2017. It was a really romantic and well-thought-out proposal by Golden to Elise at a beach in San Diego, which is Elise's hometown. Interestingly, all the efforts seemed to be going in vain for Golden when the perfect atmosphere he was trying to create was disturbed by the arrest of a drunk man just a few feet away from them. Well, it seemed that the two were destined to be together as the couple shared a laugh on the whole event and decided to stay together for the rest of their lives.
Derek Carr and Heather Neel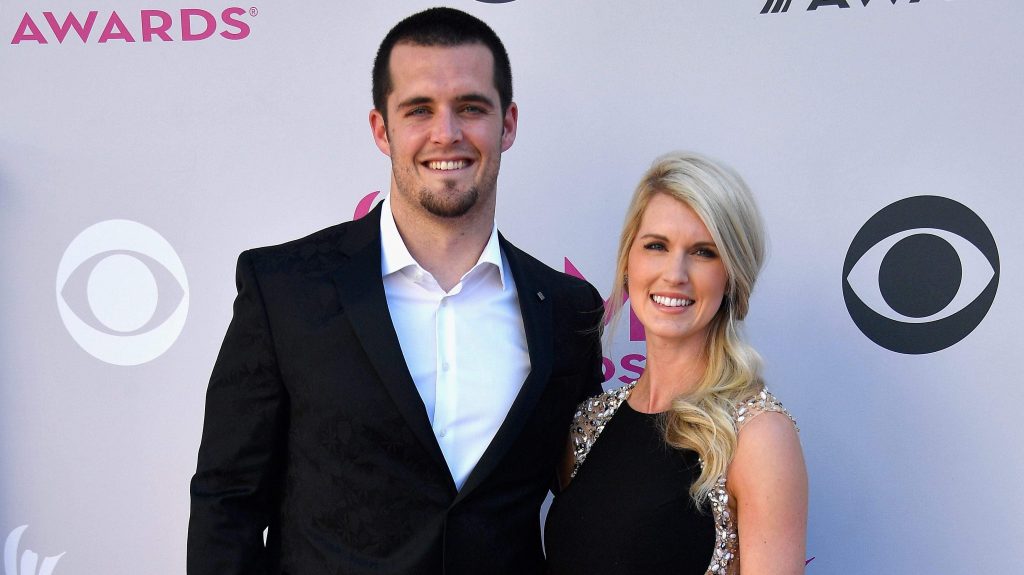 Derek Carr plays as a quarterback for the team Oakland Raiders in the NFL. The Raiders drafted him in the year 2014. Derek married Heather Neel in the year 2012. Before marriage, they both were friends and it was a letter that Neel wrote to Carr saying, 'You're not being the person I thought you were,' that gave Carr a heads up and the two decided to marry each other five years after this event. The couple is highly devout and is blessed with two children named Dallas and Dekker. They give The Almighty credit for all the success in their careers.
AJ McCarron and Katherine Webb McCarron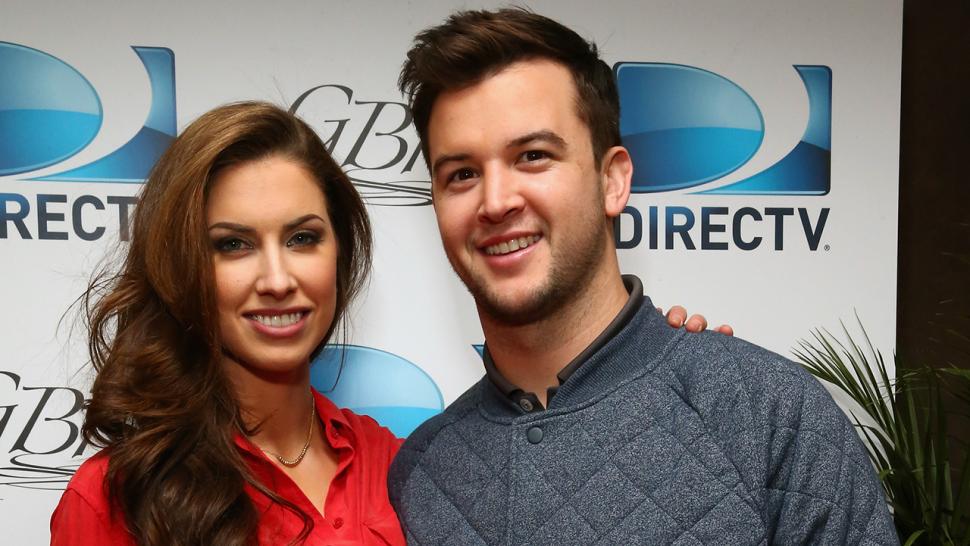 AJ McCarron started his football career playing as a quarterback for the Crimson Tide at the University of Alabama. It was because of his exceptional performance that he saw himself in the list of the potential candidates for receiving the Heisman Trophy. He made headlines after he started dating Katherine Webb. Katherine was the finalist in the Miss USA contest held in the year 2012 and has also appeared in "Sports Illustrated" Swimsuit Issue of the year 2013. The beautiful couple got married in the year 2014 and are blessed by a son named Tripp who was born in 2016. Katherine is a very famous television personality and a model by profession. She won the title of Miss Alabama in the year 2012.
Larry English and Nicole Williams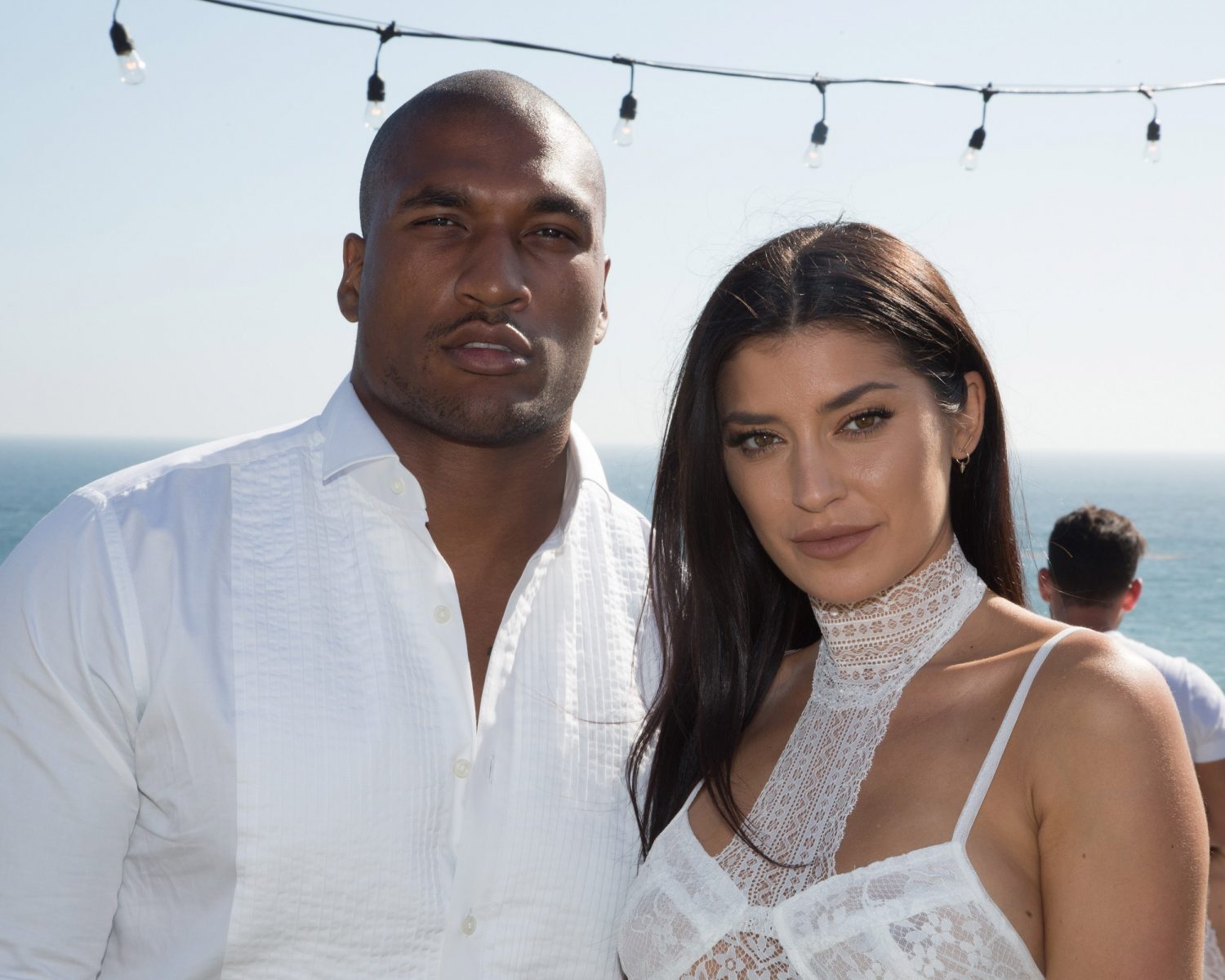 The former San Diego Chargers outside linebacker, Larry English married Nicole Williams in the year 2017. During, his college time Larry used to play at Northern Illinois as a defensive end. Currently, playing for the Tampa Bay Buccaneers, he feels lucky to have Nicole in his life. Nicole who hails from Canada has had a successful career as an international model. She appeared in the tv series "WAGS" from E! network and has earned recognition from Los Angeles Models, Muse Management South Africa and FM London.
Eric Decker and Jessie James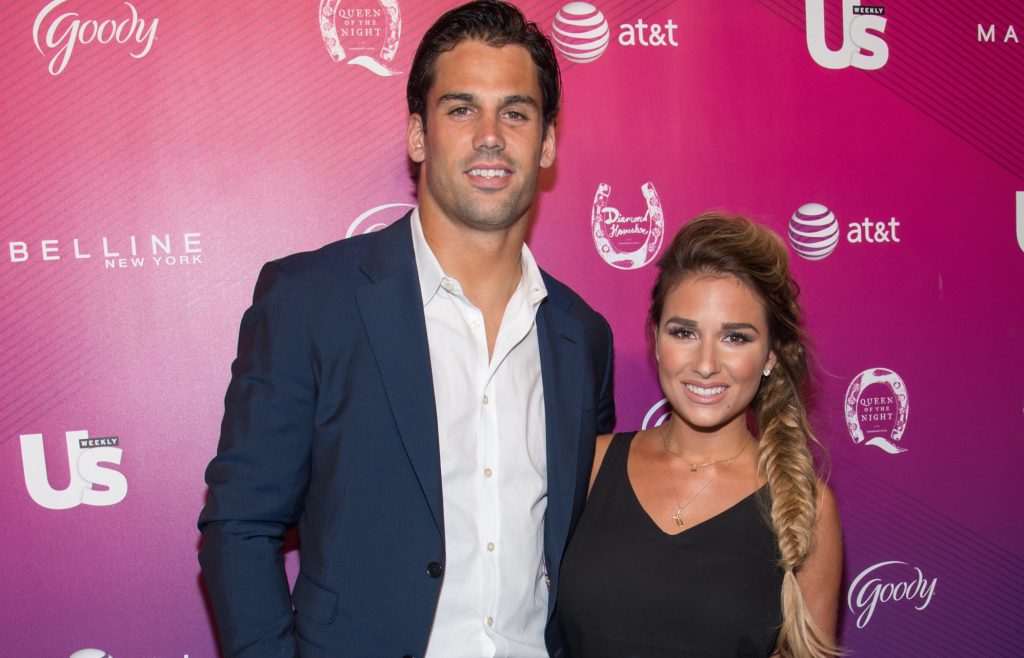 Drafted by the team Denver Broncos in the NFL Draft of the year 2010, Eric Thomas Decker is presently a free agent. He played as a wide receiver for the Tennessee Titans. He married  Jessie in the year 2013 after which the couple launched their reality TV show named,'Eric & Jessie: Game On.' Unfortunately, the show got canceled in its very first season. Jessie is a pop singer-songwriter and can be constantly seen making appearances on Television. She also has a beauty and fashion YouTube channel. She was born in Italy in the year 1988. Luckily, for the couple the E! Network has decided to bring their reality show to life again.
Glenn Cadrez and Brande Roderick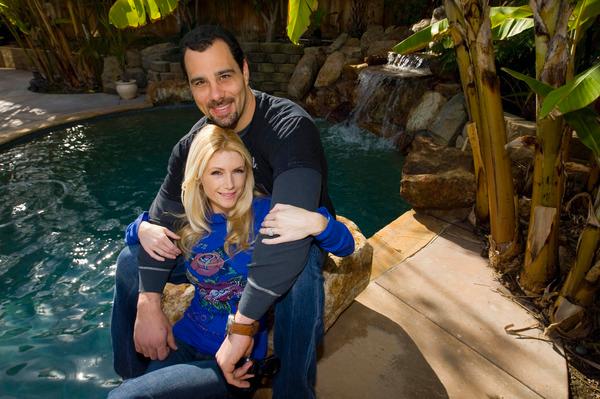 Glenn Cadrez is known for playing as a linebacker for the team Denver Broncos in the NFL. After playing for 11 seasons, Brande decided to call it quits from the sport. He married Brande Roderick in the year 2007, who is a model and an actress by profession. She is famous for making appearances in Baywatch and Playboy. It was while shooting for the film Hood of Horror that Glenn met Brande and from there on their love for each other developed. The couple has three daughters and two sons together.
JJ Watt and Kealia Ohai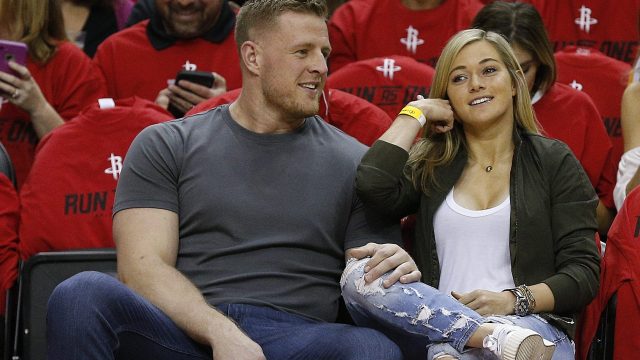 Justin James Watt plays as the defensive end for the team Houston Texans in the NFL. It was in the year 2011 that he was drafted by them in the first round. He has made a name for himself in the game being considered as one of the most feared defensive football player in the history of NFL. Watt tried all the possible options when it came to choosing a partner for himself, and it was professional soccer player Kealia Ohai who stole his heart. Kealia is also the sister of Megan Cushing, wife of Brian Cushing who is Watt's Texans teammate. Ohai is the captain of the Houston Dash soccer team. Their relationship has recently gained some media attention after they were seen together at an NBA playoff game.
Julian Edelman and Adriana Lima
Julian Francis Edelman plays for the team New England Patriots as a wide receiver in the NFL. He is currently in a long distance relationship with Adriana Lima. Lima is Victoria's Secret model and has worked with Tom Brady's wife Gisele Bundchen. The reason for me saying that they are in a long distance relationship is that Lima lives in Miami whereas Julian mostly can be seen in Boston and Los Angeles. This distance has been a reason for trouble between the two. Edelman didn't seem to be too delighted with Lima's idea of having children which resulted in the two moving their separate ways. But, lately, the two have been seen together indicating that they have resolved the tussle between them.
Alex Smith and Elizabeth Barry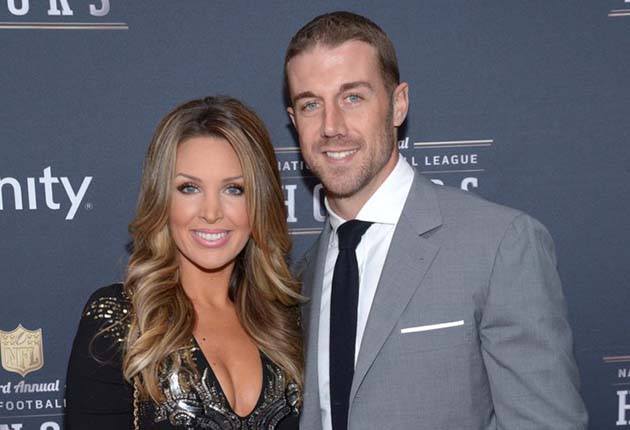 Alexander Douglas Smith plays as a quarterback for the team Washington Redskins in the NFL. He married Elizabeth Barry in the year 2009. Alex met Elizabeth when he used to play as a quarterback for the San Francisco 49ers', Elizabeth used to be the cheerleader for the team Oakland Raiders at that time. The couple gave birth to their first son in the year 2011 whom they named Hunter and a second son in the year 2013 who goes by the name Hayes. Smith found himself being traded to Kansas City Chiefs after the 2012 season got completed. This led to both Alex and Elizabeth shifting to Kansas.
Reggie Bush and Lilit Avagyan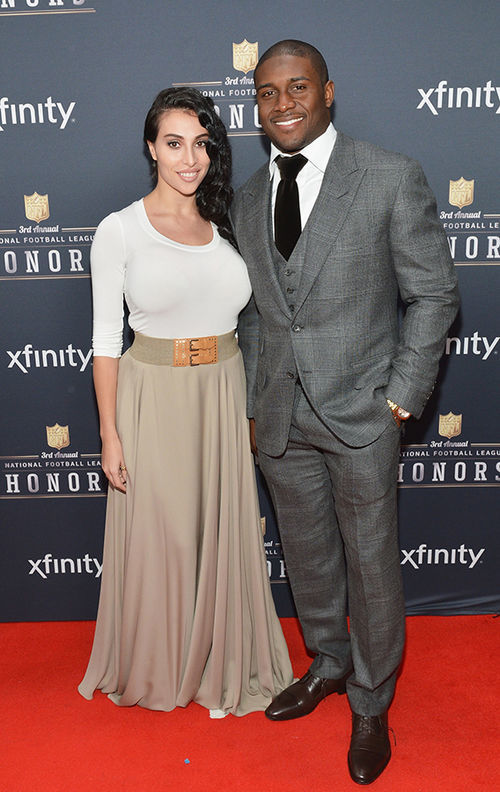 Reginald Alfred Bush Jr. is an American footballer who plays as a running back. In the year 2006, he was drafted by the New Orleans Saints. During his career, he has played for some very popular teams like Buffalo Bills, Miami Dolphins, Detroit Lions, and San Francisco 49ers. It was in July 2014 that Reggie married Lilit a dancer by profession who is also popular for looking strikingly similar to Kim Kardashian. Interestingly, Reggie previously dated Kim Kardashian but the two split in the year 2009. Currently, Reggie and Lilit are living happily and have two children together.
Lance Moore and Kasey Trione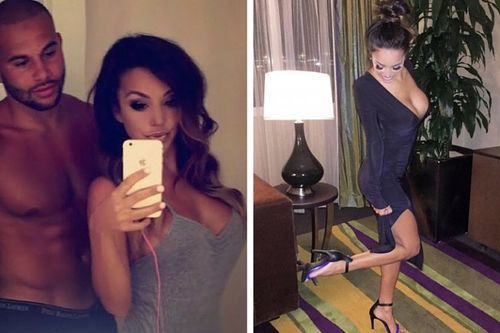 Lance Andrew Moore used to play as a wide receiver in the NFL. He played for ten seasons in the NFL and t was in Toledo where he played football while in college. He married Kasey Trione in the year 2017 who is a model by profession and used to work as a shot girl for a brief period of time.
Joe Haden and Sarah Mahmoodshahi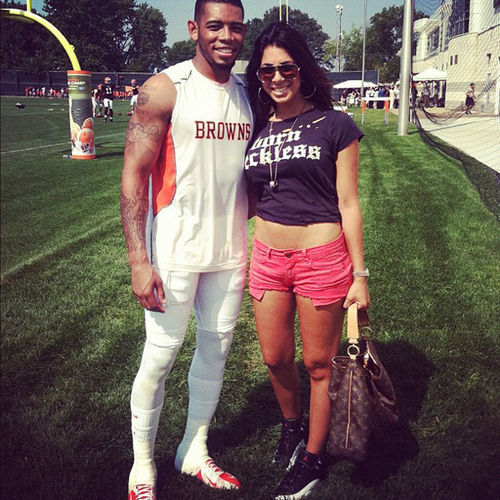 The love story of the couple of Joe Haden and Sarah Mahmoodshahi is completely dreamy. Joe proposed Sarah at a family event of which he had misinformed Sarah telling her that the event was for the farewell of her brother. Actually, it was an engagement party which eventually led to the couple getting married at Fontainebleau Miami Beach.
Corey Liuget and Faven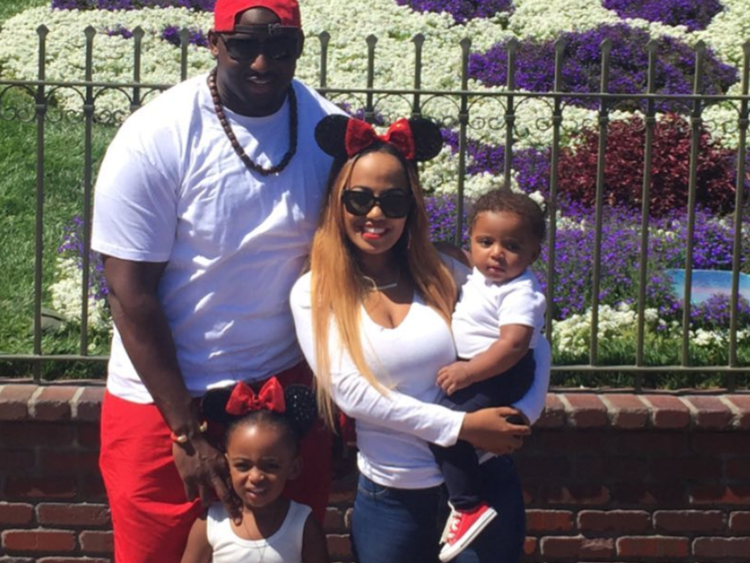 Faven wife of NFL star Corey Liuget was a cast in "Wags Miami." She is the owner of a company that designs suits for professional athletes. The couple has two children, a daughter named Eden and a son named Corey Jr.
Matt Stafford and Kelly Hall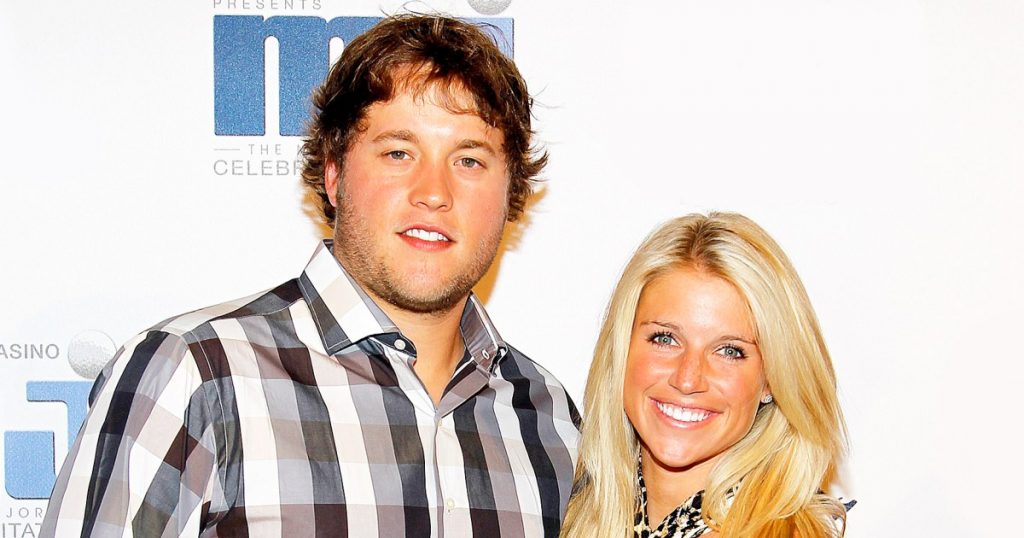 John Matthew Stafford plays for the Detroit Lions as the quarterback in the NFL. He was born in Dallas, Texas. He met Kelly Hall whom he married in the year 2015 after he had made a name for himself as a quarterback whereas Kelly was a cheerleader at the University of Georgia. Hall has landed herself in some unnecessary media attention after she was seen selling tickets to a home game instead of donating them to charity. You might be thinking, "What's so wrong in this?" Then let me tell you Kelly is the wife of the highest paid player in the NFL. John has a 5-year contract with Detroit of $135 million. Well, now I hope you understood what went wrong for Kelly.
Philip Wheeler and Ashley Nicole Roberts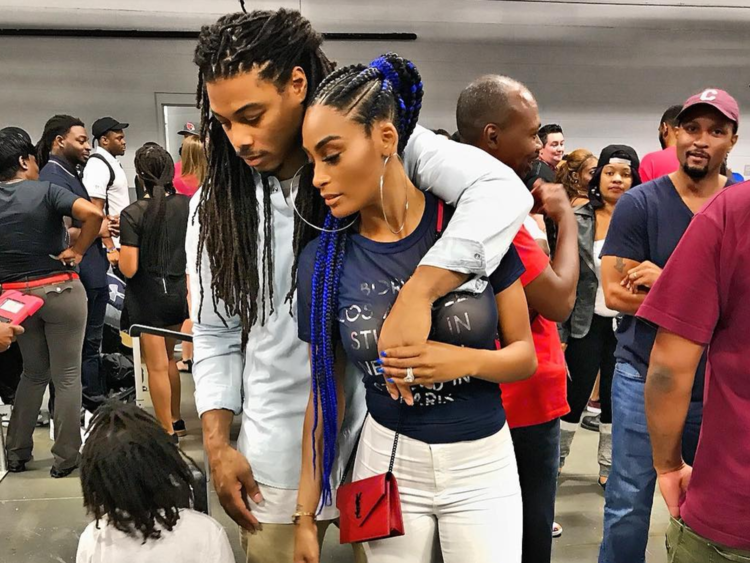 After graduating from Tuskegee University, Ashley went on to start her career as a model. While riding high on the success she is receiving in the modeling world, the lady even created the Ashé Hair Care System. She is married to Philip Wheeler and both have a little son.
Donald Penn and Dominique Penn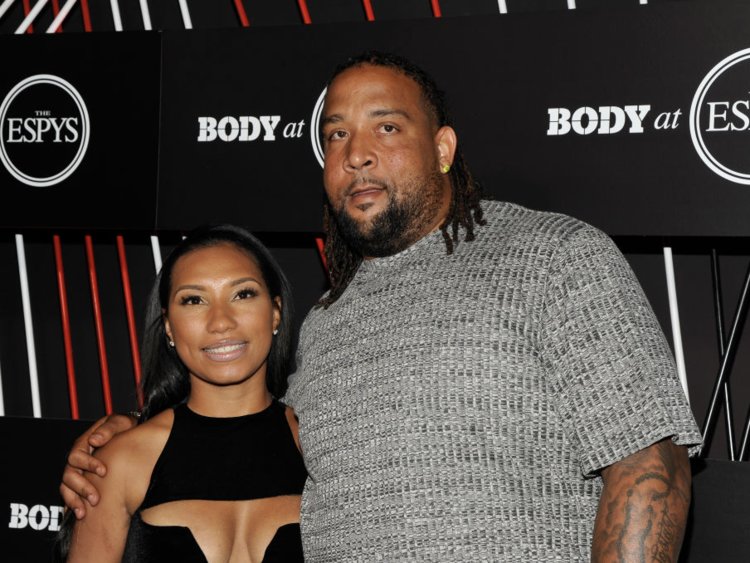 Dominique's presence in the world of social networking is known to all. As, she is a popular blogger and has also authored a book series named,"The Many Adventures of Donald." Apart from this, the woman who has three kids with Donald Penn is the owner of an online boutique which sells baby products.
Julius Peppers and Claudia Sampedro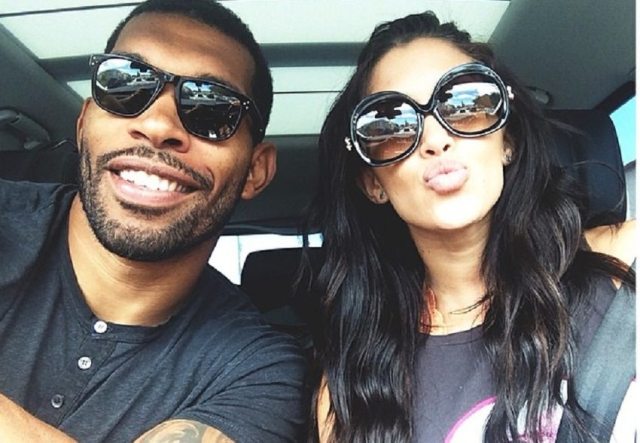 Julius Frazier Peppers plays as the defensive end for the team Carolina Panthers in the National Football League. He is married to Sampedro who is of Colombian origin. Sampedro is a model by profession and is very popular in social media. She has around 2 million followers of her health Instagram. These followers learn from her the tips to lead a healthy life by reading her fitness blog and buying from her exercise clothing line. Her popularity took an exponential rise after she appeared in 'WAGs Miami,' a reality TV show. In the show, people saw her life through the view of being the wife of Peppers. Surprisingly, the couple has an age difference1 of 10 years. It was in the year 2015 that the couple gave birth to their first child.
Greg Olsen and Kara Olsen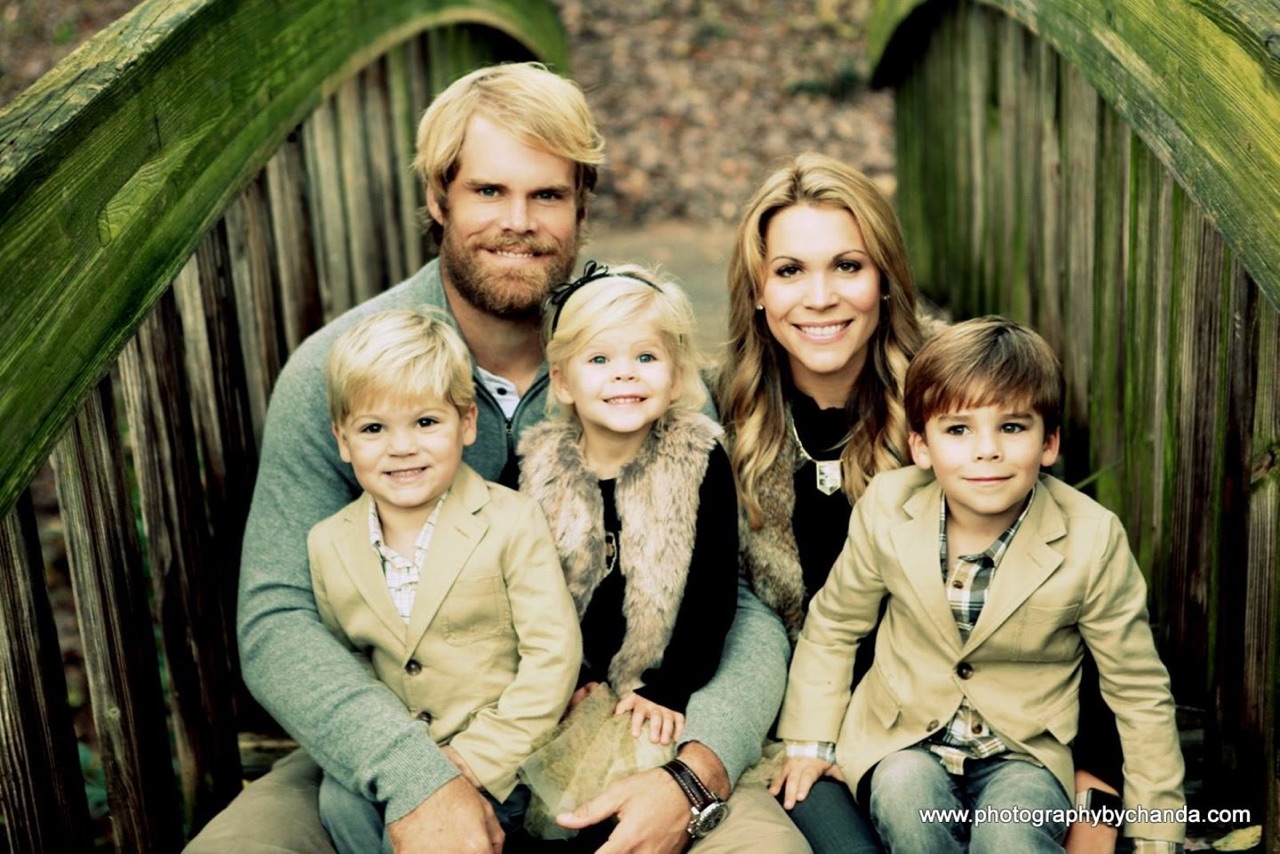 Gregory Walter Olsen plays as a tight end for the Carolina Panthers in the NFL. He was drafted by the Chicago Bears in the year 2007 in the very first round and played at The University of Miami during his college time. He married Kara Dooley in the year 2009. The couple has three children together. All three of them being sons with the first one named ate and the other two being twins named Talbot and TJ. The couple proved to be an inspiration for all when their ardent effort to help their son TJ who is suffering from a defect called hypoplastic left heart syndrome (where the left side of the heart is very underdeveloped) and spreading the awareness for the same.
Nnamdi Asomugha and Kerry Washington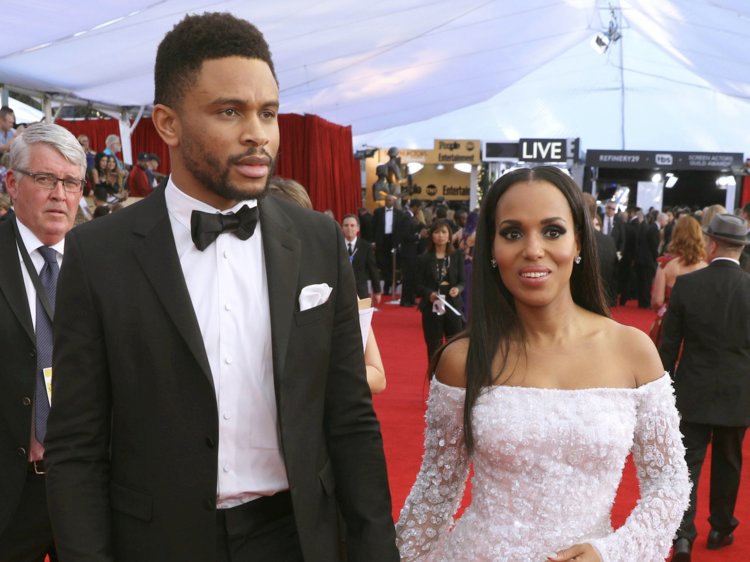 Nnamdi Asomugha has gone on to show the world that he is an amazingly talented man. As, after playing for the team Oakland Raiders in the NFL he achieved success in the field of acting and working as a producer. Nnamdi a Nigerian-American married Kerry Washington in the year 2013. Kerry was seen acting in the popular ABC drama named "Scandal" where she played the role of Olivia. She is also known for actively raising her voice in sensitive issues of women and gay rights. This talented couple is blessed with two kids.
DeMarco Murray and Heidi Mueller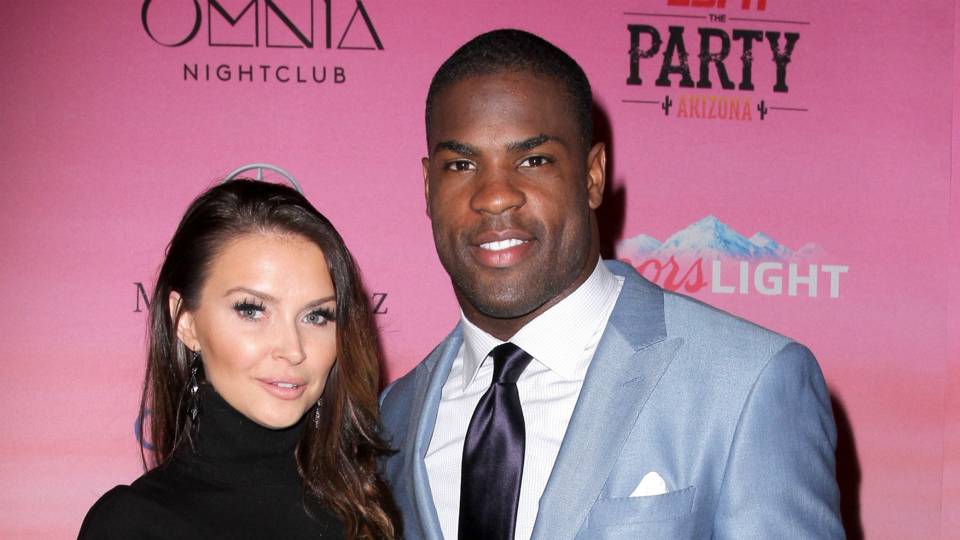 DeMarco Murray who is currently a free agent used to play as a running back for the Dallas Cowboys in the NFL. He was drafted in the year 2011 by the Cowboys in the third round. He married Heidi Mueller in the year 2015. She is popular for playing the role Kay Bennett in the famous soap opera named "Passions," for a period of 5 years from 2003 to 2008.
Jeff Garcia and Carmella DeCesare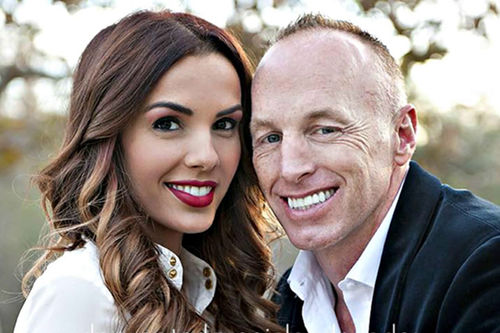 Garcia who used to play as a quarterback in the NFL is married to Carmella. Carmella who appeared in the famous show WWE for a short period of time is of mixed origin that of Italian and Puerto Rican. She is popular as a model who has featured in the Playboy magazine. She started her modeling career in the year 2000 and has four children with Garcia whom she married in the year 2007. Garcia played for 10 years in the NFL with seven teams.
Garrett Celek and Sarah Hinton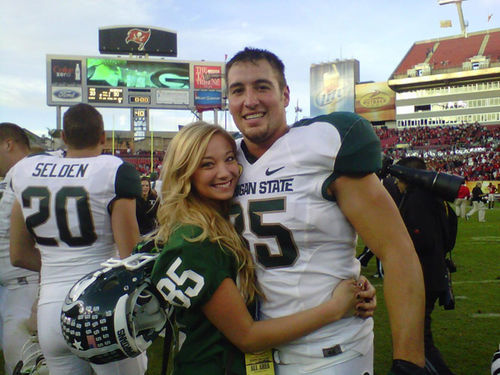 Garrett can be seen playing at the tight end for the team San Francisco 49ers in the NFL.He married Sarah Hinton in the year 2014. She used to be a Hooter's model and is known for her adventurous lifestyle. She can be seen surfing and bowhunting in her free time.
Cam Newton and Kia Proctor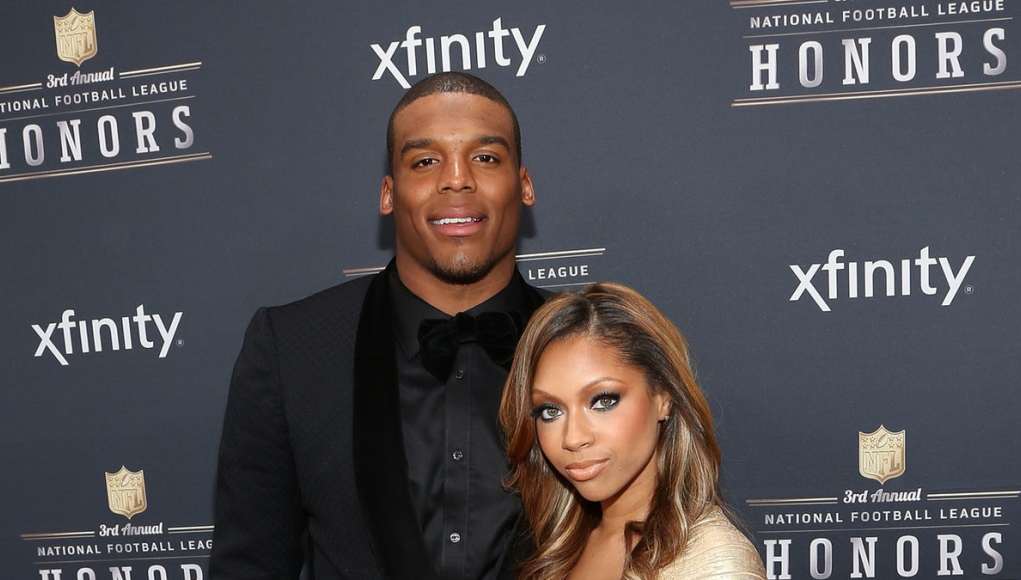 Cam Newton plays as a quarterback for the Carolina Panthers. It was in the year 2011 that he was drafted by the Panthers. Newton made his first appearance with his current partner Kia Proctor in the year 2013, at the Kentucky Derby. Kia a former model and stripper by profession rose to fame after news of her dating Cam surfaced in the media. She was born in Virginia-Maryland on October 16, 1988. Her original name is Shakia Proctor and went by the name of 'Hazel' in the modeling world. The couple gave birth to their first child in the year 2015 that too on Christmas Eve. They decided to name their son Chosen.
Eli Manning and Abby McGrew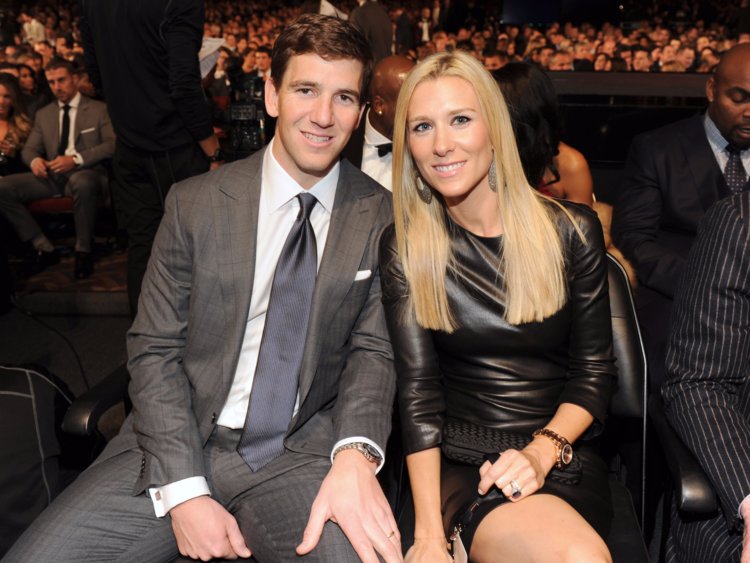 Eli who plays as a quarterback in NFL for the team New York Giants married Abby McGrew in the year 2008. Through her commendable work for some noble causes, Abby has made an image of herself for being a woman born with a golden heart. Her most notable contribution is for raising funds and donations helping St. Vincent's Hospital in New York to build a structure acting as a birthing center. Abby has given birth to three daughters with Eli and is a fashion account executive by profession.
Tony Romo and Candice Romo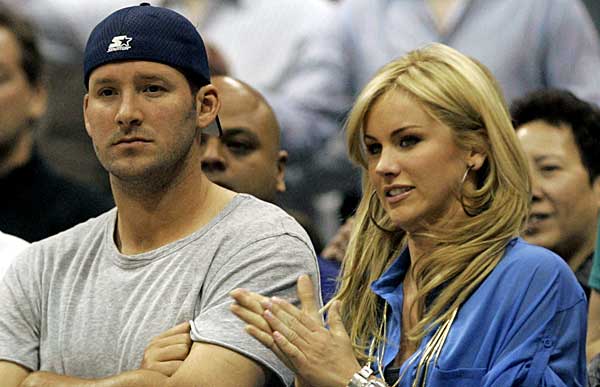 Tony Romo used to play as a quarterback for the team Dallas Cowboys in the NFL. Currently, he works as an American football television analyst. He played 14 seasons with the Cowboys. Tony married Candice Crawford in the year 2011. Candice is famous for reaching the top 10 of the Miss USA pageant. She hails from Texas which would have made it clear how the pair met each other. Candice's brother Chace is an actor by profession and originally was trying to make a career in broadcast journalism. While her time as a journalism student, Candice worked for KOMU-Tv as a sports anchor and reporter. Currently, she is living a happy life with her husband Tony.
Jay Cutler and Kristin Cavallari
It was because of Cavallari that Cutler also saw his name pop up in the tabloids. Cavallari who is known for appearing in MTV shows like 'Laguna Beach' and 'The Hills,' has had a history of dating famous personalities. The couple who met in the year 2010 decided to get married in the year 2013. The couple has three children together and it is the prime reason for Cavallari's rare appearance on Television now. Cutler plays for the team Chicago Bears as a quarterback and signed a staggering $126.7 million deal with the Bears in the year 2014. Cavallari apart from being a television personality is a fashion designer and an actress.
Antonio Brown and Chelsie Kyriss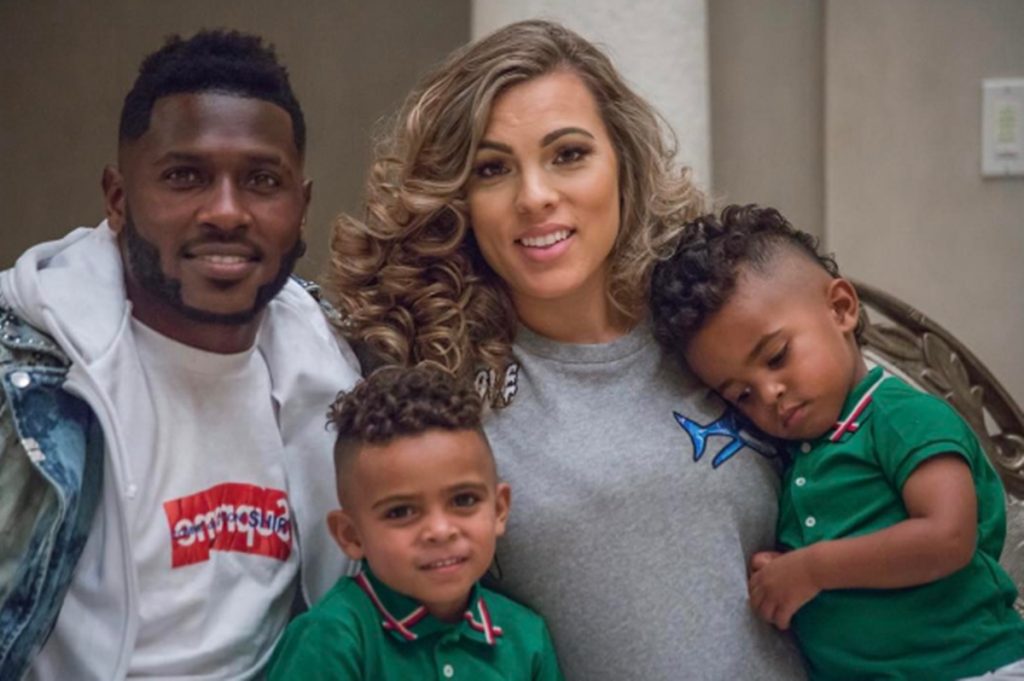 Antonio Tavaris Brown Sr. plays for the team Pittsburgh Steelers as a wide receiver in the NFL. Apart from being a football player, Antonio has also made an appearance in a reality show named "Dancing with the Stars." For Antonio, love life has been full of ups and downs. He has been dating Chelsie Kyriss for six years with whom he has two children while Chelsie is also pregnant with their third. He landed himself in trouble when photos of him being with Instagram model Jena Frumes were all over the media. Jenna immediately deleted the photos on realizing that it had become a reason for controversy. Antonio has managed to not let his personal life affect his life as a football player which is evident from his constant successful run as a receiver in the NFL.
Russell Wilson and Ciara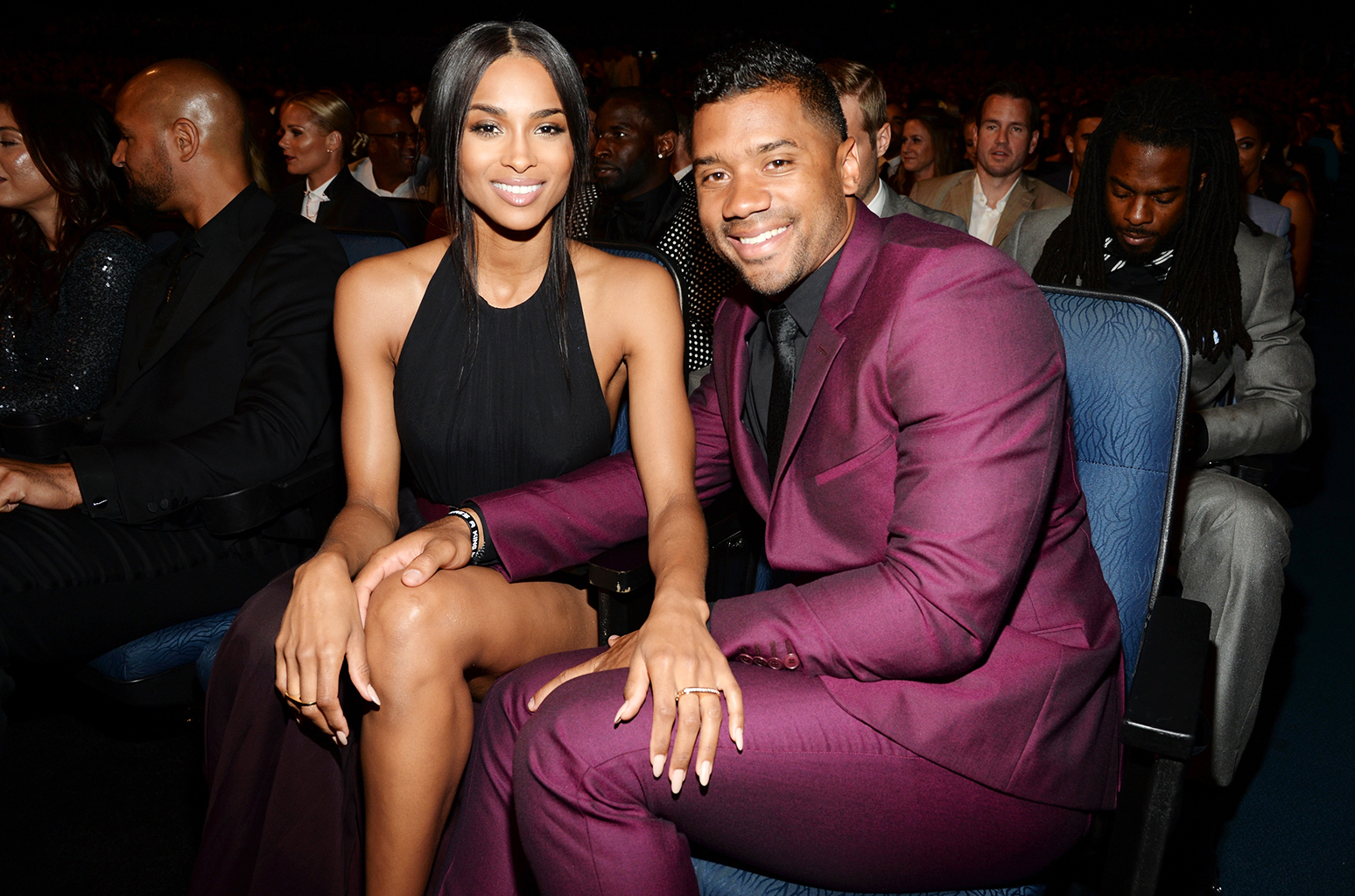 Russell Wilson plays as a quarterback for the team Seattle Seahawks in the NFL. He first married Ashton Meem in the year 2012, but, the couple called it quits just after two years. It was then Ciara whom he married in the year 2016 which gave him the support he needed. Ciara, previously was in a relationship with rapper Future with whom she has a son.Currently, Ciara is the brand ambassador for Revlon and even has a modeling contract with IMG under her belt. Luckily, things seem to go well for the couple this time.
LaMichael James and Courtney Eckhart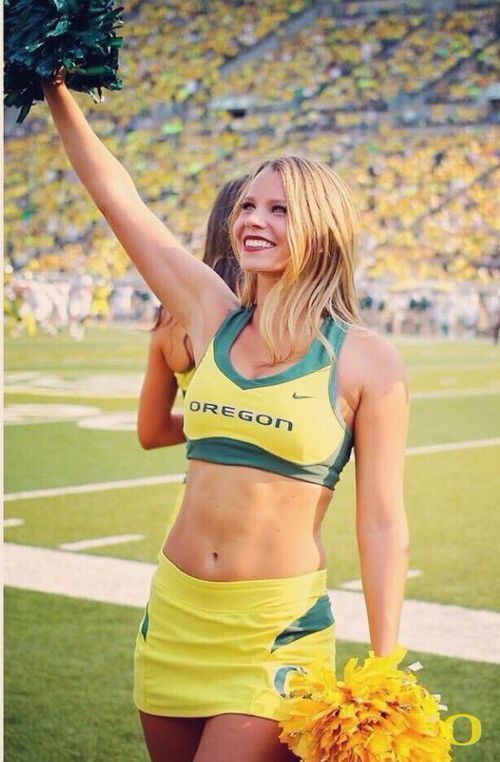 LaMichael Keondrae James used to play as a running back for the teams Oregon Ducks Football and San Francisco 49ers. He is in a relationship with Courtney Eckhart whom he met at the University of Oregon. Courtney used to be a cheerleader at that time whereas James was a star football player. Presently, Courtney works as a leasing manager.
Drew Brees and Brittany Dudchenko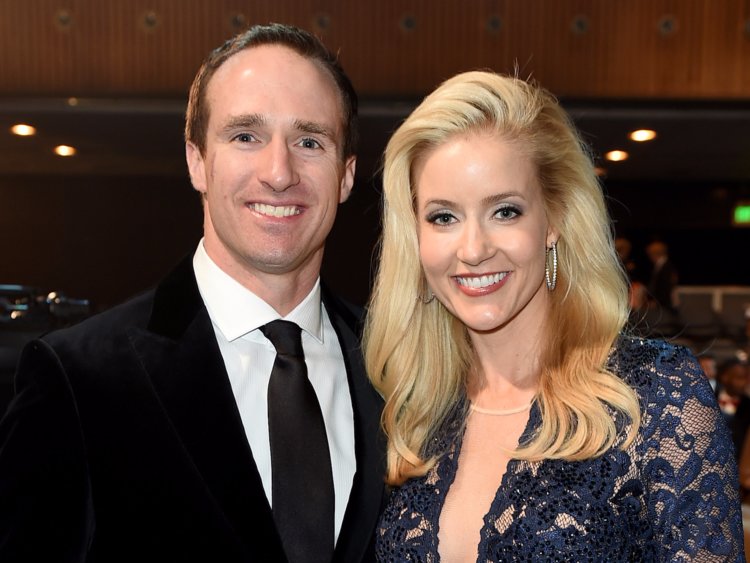 The success that Drew Brees received in the NFL world didn't make him forget his college love. It was because of this that he married Brittany Dudchenko in the year 2003 whom he had started dating as a sophomore. The couple has four kids together.
Richard Sherman and Ashley Moss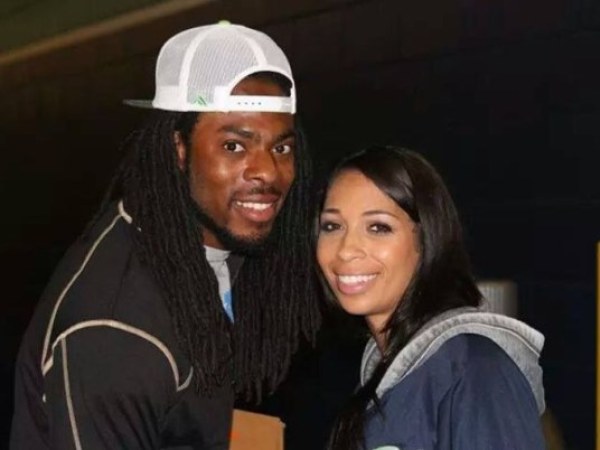 Richard Kevin Sherman plays for the San Francisco 49ers as a cornerback in the NFL. He was drafted in the year 2011 by the Seattle Seahawks in the fifth round. He hails from Compton, California and was born on 30 March 1988. Richard married Ashley Moss after getting engaged with her in the year 2015. The wedding took place at the Hard Rock Hotel & Casino Punta Canta located in the Dominican Republic. The couple is blessed with two children. Moss first came in limelight on March 2013 after she appeared on the Instagram account of Richard. They have named their son Rayden and their daughter Avery.
Rob Gronkowski and Camille Kostek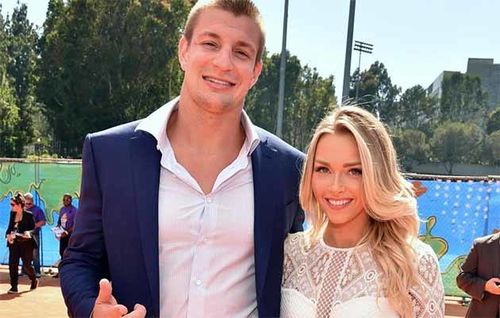 Gronkowski who plays as a tight end for the New England Patriots is a very popular name among the girls, credit to his good looks and a highly successful career as a football player. But, it was Kostek, former pats cheerleader who stole his heart and eventually, the two started dating in the year 2015. Initially, the couple decided to maintain a low profile hardly making any public appearances together. The year 2016 though,  first saw them making an official appearance as a couple in the media. Since then, the couple has left no stone unturned to show their love for each other through various social media platforms.
Jordy Nelson and Emily Nelson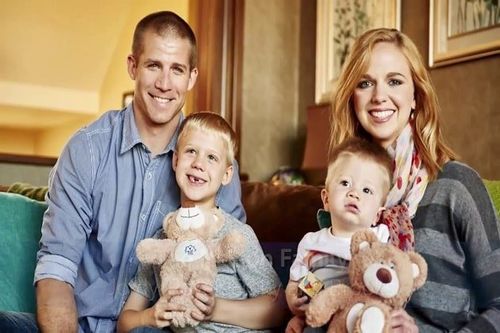 Jordy Ray Nelson plays as a wide receiver for the Oakland Raiders in the NFL. During his college days, he used to play at Kansas State and even received All-America honors. He married Emily Nelson in the year 2007. Interestingly, the couple has known each other since their days of being in school and developing a love for each other in the sixth grade! The couple is highly religious and has two sons named Royal and Brooks.
Danny Amendola and Talor Reazin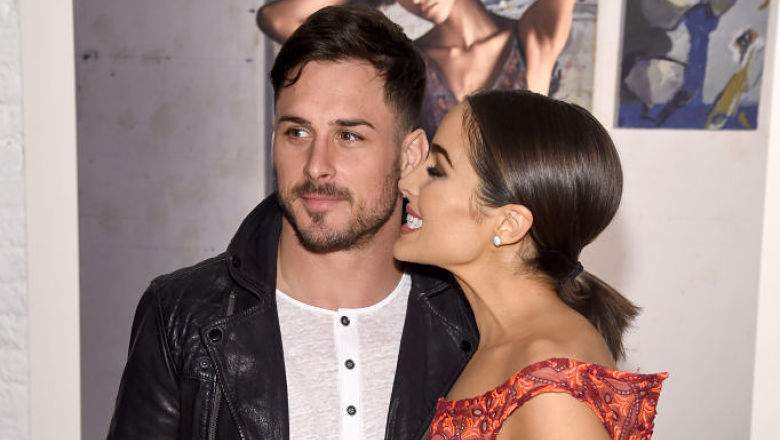 Danny Amendola plays as a wide receiver and punt returner for the team Miami Dolphins in the NFL. During his college time, he used to play football at Texas Tech. After being in a relationship with Olivia Culpo for a considerable time, Danny decided to marry Talor Reazin after things didn't work out well for him and Olivia. Talor is a model by profession and is from Oklahoma City, OK. She has also appeared in movies like Southern Tale and Bikini Vampire Babes.
Luke Kuechly and Shannon Reilly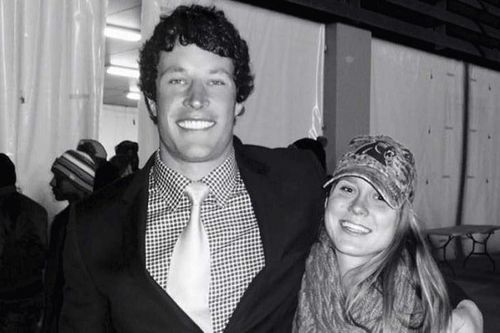 Luke Kuechly is a linebacker for the Carolina Panthers in the NFL. He was drafted by them in the year 2012. He found Reilly as the perfect partner for him. Reilly is also an athlete and has played hockey and lacrosse. Reilly has majored in biology and minored in chemistry from the University of Cincinnati and is currently pursuing her graduate studies in Physician Assistant Studies.
David Johnson and Meghan Brock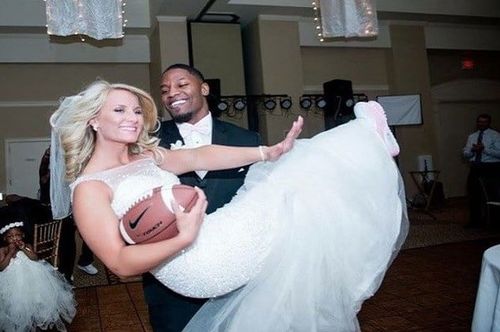 Johnson and Brock had decided to bind together in a relationship way before Johnson had made his big break in the world of football as a superstar running back in NFL. The photo you see in which Brock is holding a football is from the wedding ceremony of the couple which took place after Johnson's rookie season. In a game between Johnson's Arizona Cardinals and the Seattle Seahawks, it got revealed that the couple was soon going to give birth to their first child.
Matt Ryan and Sarah Marshall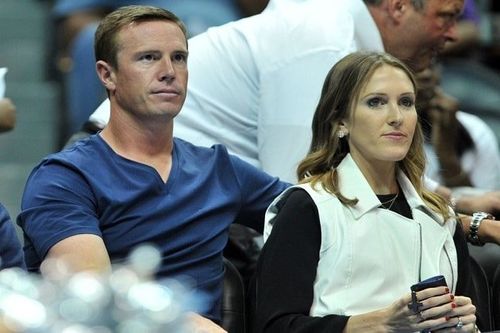 Ryan and Marshall met each other for the first time when they were in Boston college together. It was from there that the two started dating each other. Marshall proclaimed her love by saying, 'Together since 18, married since 25. Have loved growing up by your side,' on her Instagram. Ryan had originally started his career playing on the basketball team but later switched to football. The couple got married in the year 2011.
Matt Flynn and Lacey Minchew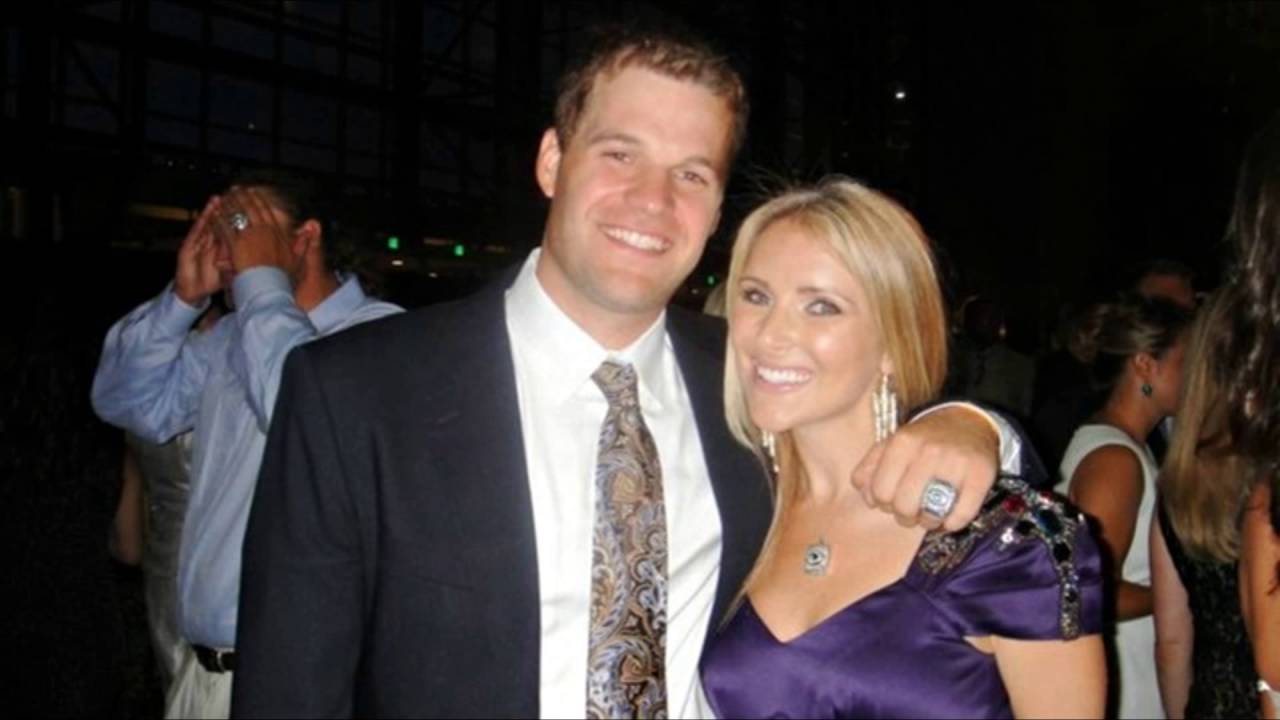 Matt Clayton Flynn used to play as a quarterback for the Green Bay Packers who had drafted him in the year 2008 in the seventh round. He is the member of the winning team at Super Bowl XLV. He married Lacey Minchew in the year 2013. Lacey is an actress by profession and is famous for working in movies like Bullet to the Head, Knucklehead and Spring Break.
 Patrick Peterson and Antonique Larry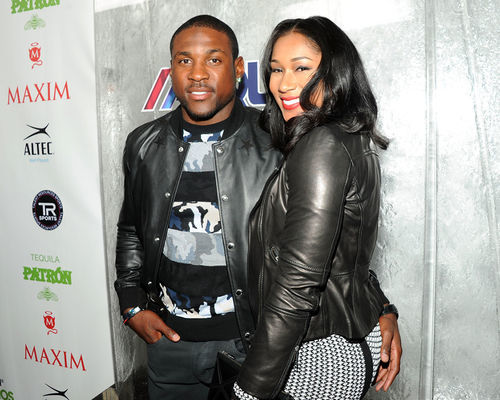 Patrick De'mon Peterson plays for Arizona Cardinals as a cornerback in the NFL. He married Antonique Larry in the year 2012. Larry and Patrick are spending quality time together as a couple credits to the virtues of beauty, intelligence and uniqueness that Larry possesses.
Dashon Goldson and Ashley North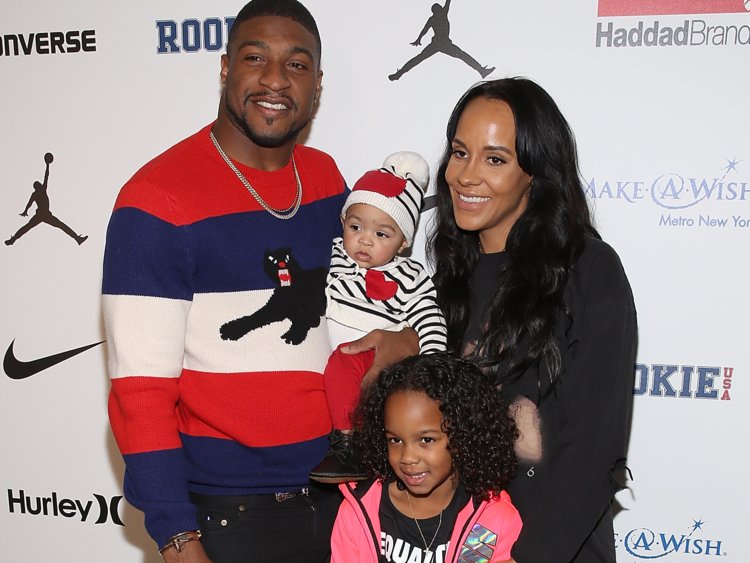 Presently, a free agent Goldson is married to Ashley North with whom he has two beautiful daughters. Ashley is a popular name when in the fashion world and has posed for famous magazines like Rolling Stone, Entertainment Weekly, and The Hollywood Reporter apart from working as a stylist for the brand H&M.
Ryan Tannehill and Lauren Tannehill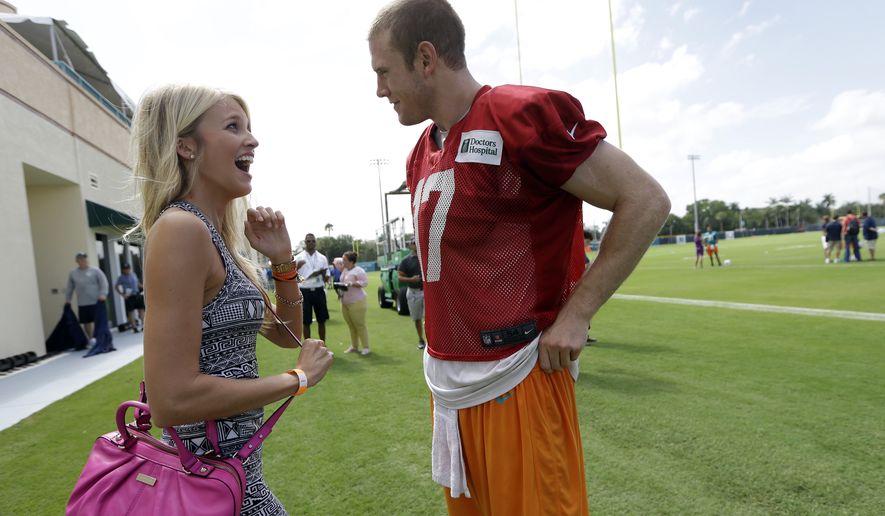 Ryan Timothy Tannehill III plays for the Miami Dolphins as a quarterback. It was in the first round of the 2012 NFL Draft that he saw himself making a place in the Miami team. Ryan married Lauren in the year 2012. Born on July 28, 1988, in Atlanta, Lauren is a model by profession. She used to work as a cardiology nurse before taking up modeling and is known to be the face of Levinson Jewelers, an extremely famous jewelry company. She holds a degree majoring in Communications and minoring in Psychology from the Texas A&M University. The couple gave birth to a son named Steel Ryan Tannehill on July 23, 2016.
Tom Brady and Gisele Bundchen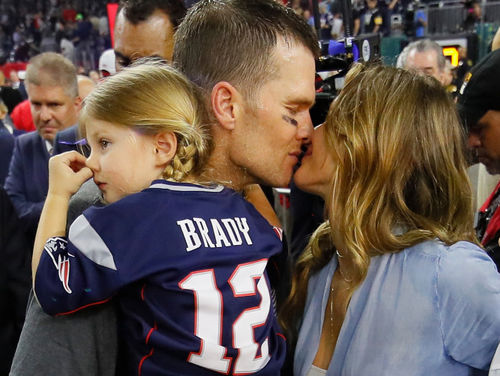 It would not be wrong to say that seeing the way Tom Brady's life has turned up till now, he surely has many people around who despise him. He is a four-time Super Bowl Champion and is married to a supermodel named Gisele Bundchen. Gisele hails from Brazil and aspired to become a volleyball player while in her teenage. But, The Almighty had some other plans for her, as, her decision of choosing to model over volleyball proved fruitful. Well, the word 'fruitful' would be too humble as she earns around $125,000 each day and has a net worth of $360 million. Tom has married a woman who earns twice the amount than him and one who is ready to stand by his side in any circumstance.