The best and the worst thing about life is that it is unpredictable. You could be having the best moment of your life and within seconds that day could turn into your worst nightmare. It is always easy to give up on something or someone, especially when you have known them for a short while. But in some cases, love works as a magical power and joins two people together in such a manner that separating them is not possible by any human force. This is the story of faith, love, persistence, and hope. I can't promise you a happy ending but the journey of a couple that you are about to witness will surely overwhelm you.
And remember they hadn't even known each other for even 9 months when this tragedy shook their entire world.
Who Is The Story About?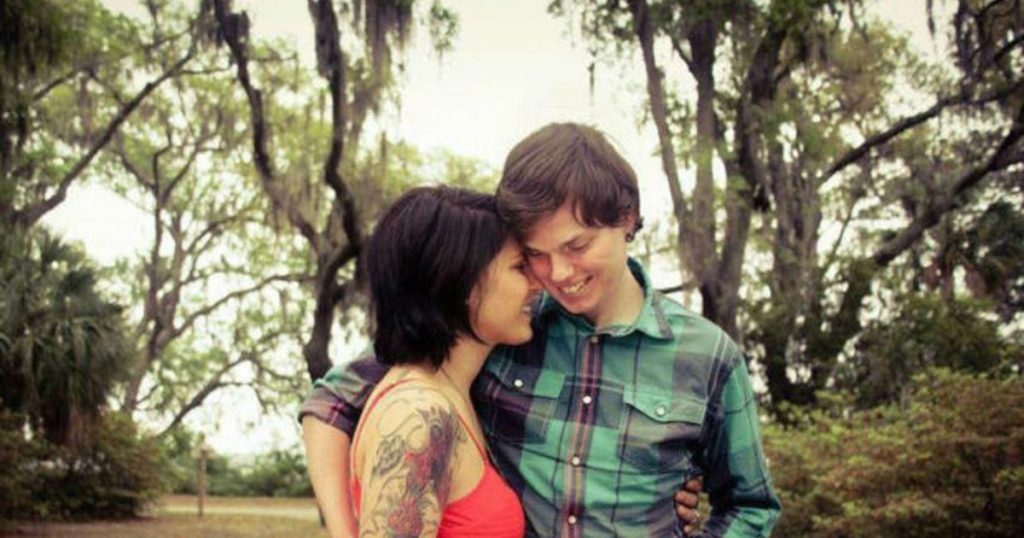 Matthew Davis and Danielle's love story started just like the movies. It was love at first sight for Matthew who was bowled over the moment he laid his eyes on Danielle who was 23 in the May of 2010. He was determined to have her in his life at that very moment. It was only in the September of that year that shy Matthew managed to gather the courage to ask her out. Little did he know that their world was about to be shattered in a matter of months.
And She Said Yes!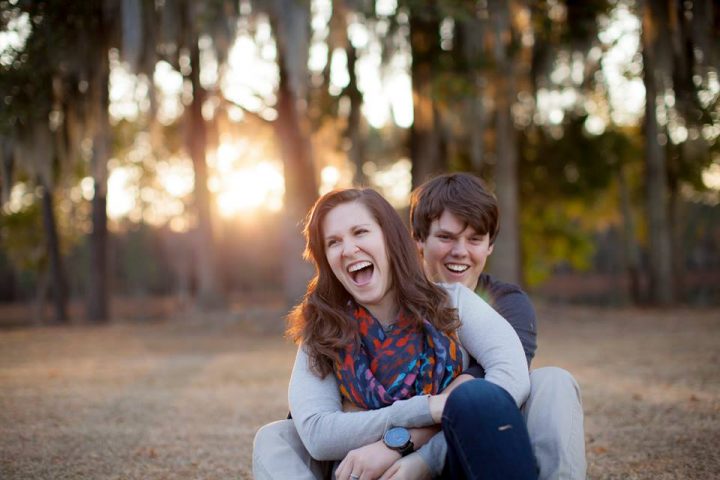 When Matt first saw Danielle, he found out she was preparing for her finals and he didn't want to distract her from studies and therefore did not woo her persistently. He never forgot about her though. After 4 months, he asked her out and to his happy surprise, she said yes in an instant! Both felt complete in each other's company and liked to know each other. They did not know that their love was going to be put to test soon.
Dating Period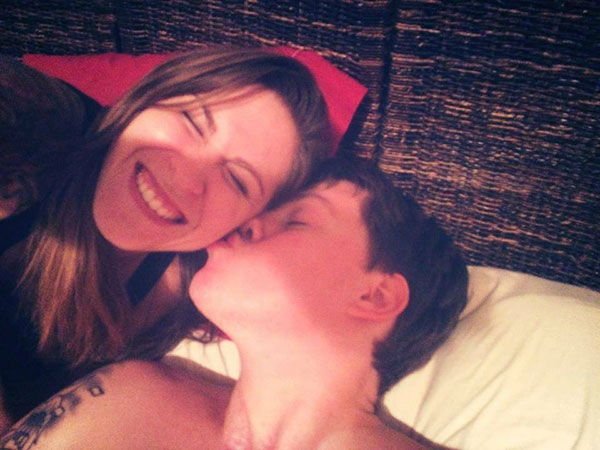 Once Matt and Danielle got serious about each other, they fell for each other. Everyone from their family to their friends knew that the two of them were meant for each other. Things started to move forward real quick when they started dating. Both of them dined at each other's houses with family, we all know that's a sure sign of a serious relationship.
The Age Gap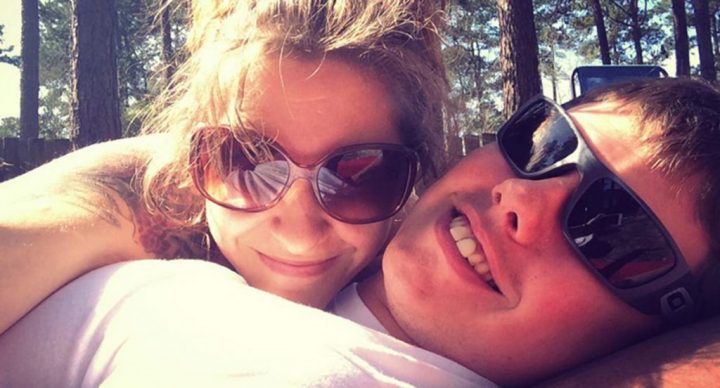 Matt was 22 years old, a year younger than Danielle. Some people frown a brow sometimes when they find that the man is younger than the woman in the relationship. However, this slight age difference mattered neither to Matt nor to Danielle or to their families. They loved each other and that's what mattered. Also, just because he was younger doesn't mean he didn't know what he wanted.
What Happened When He Proposed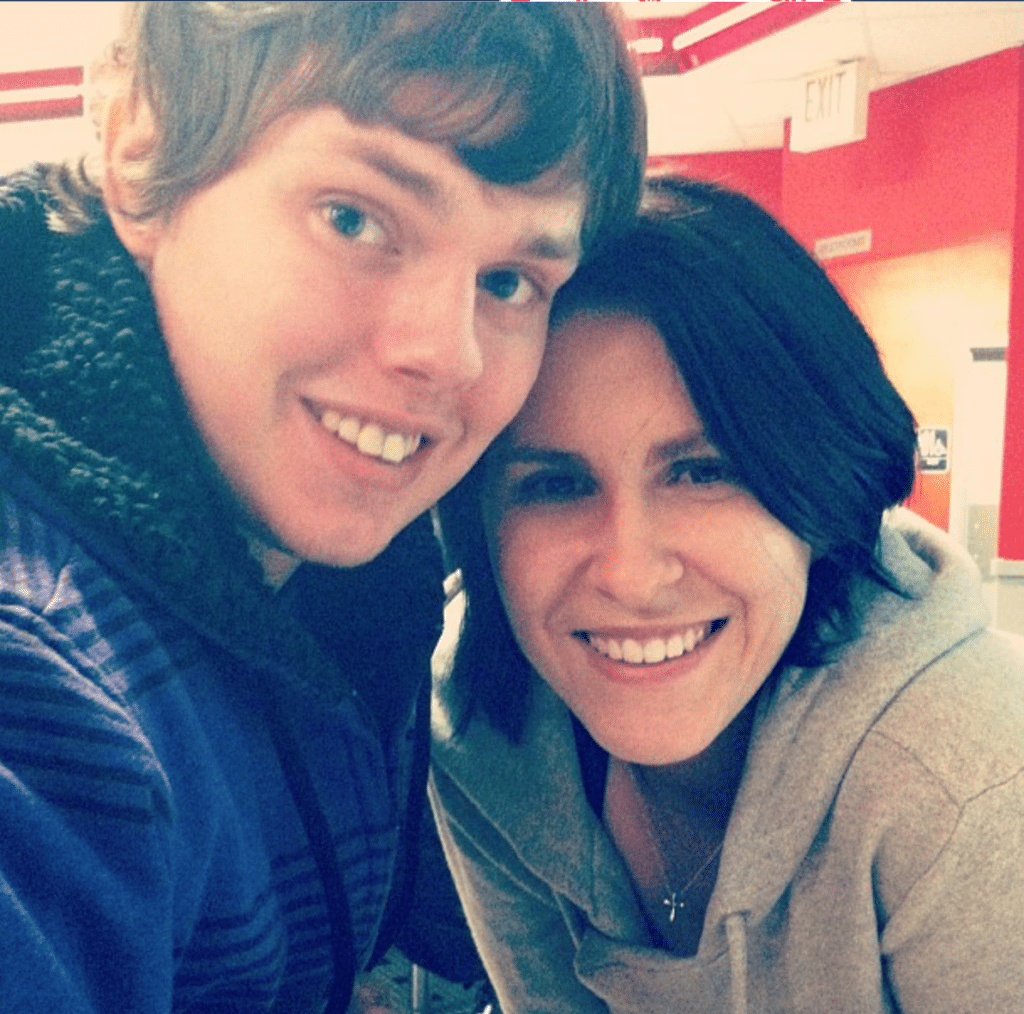 After deciding that she was the perfect one for him, Matt decided to propose Danielle and share the rest of his life with her. After dating for just 2 months, Matt proposed marriage to Danielle. And guess what?! She said yes again. They just could not wait to spend their lives together and decided to have their wedding as soon as possible. None of them knew that future did not hold such good prospects for the both of them.
The Perfect Wedding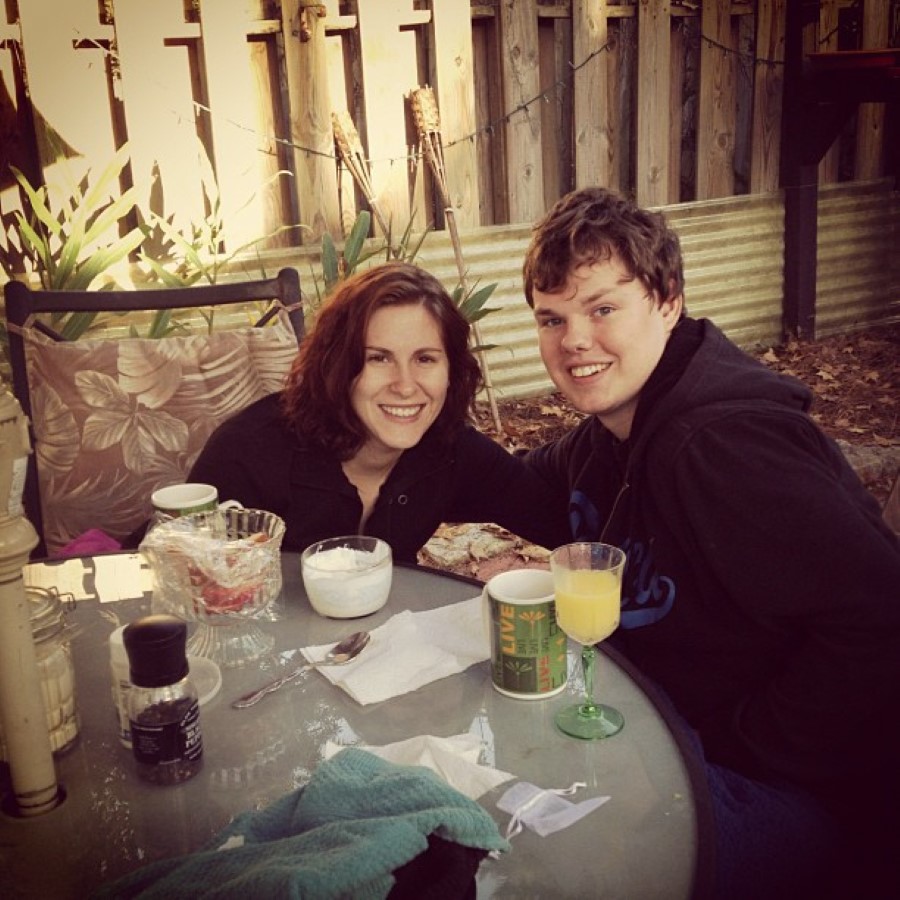 People were probably shocked that Matt and Danielle were committing themselves to each other only after dating for two months! Yet, if you really knew them, you would know how strong their love really is. They had a beautiful December wedding in Forsyth, Georgia and you could tell how happy they were.
Happily Ever After?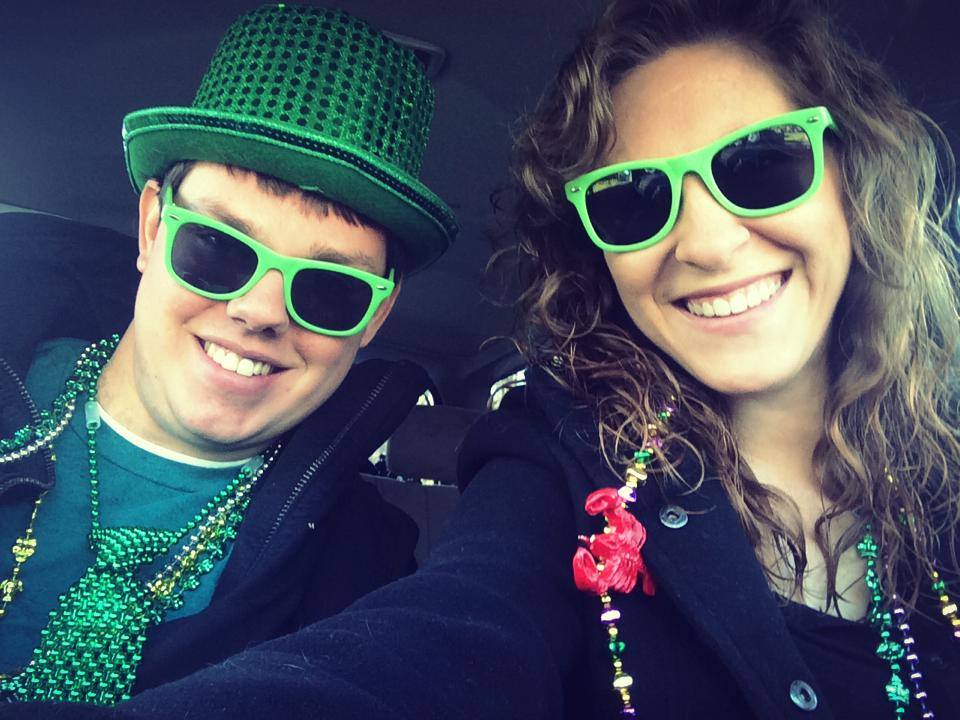 Well, at least for some time. They planned to live together in Georgia nearby their friends and family, after their wedding in December. Mr. and Mrs. Davis now led a perfect life for some time, they could not get enough of each other and were always found in each others' company. It hadn't even been a year of knowing each other when their perfect world was torn apart, thread by thread.
7 Months Later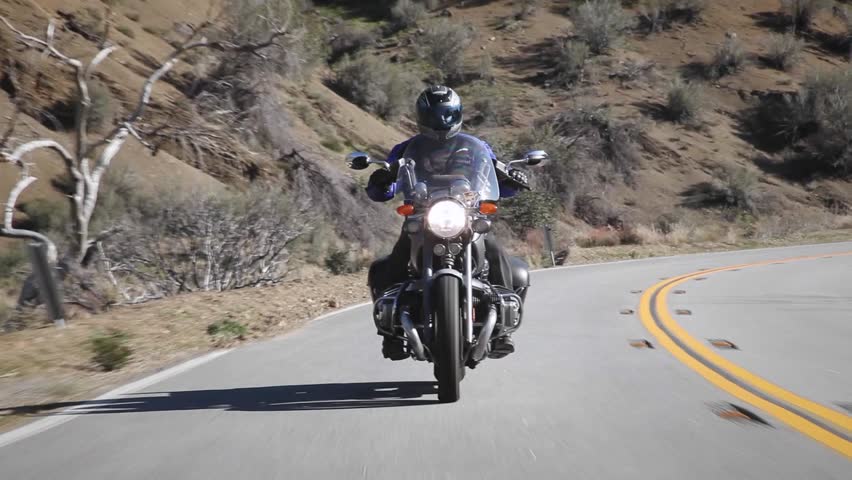 7 months is not a long time for a couple to be married. The tragedy struck the Davis household in just 7 months of their marriage. They vowed 'for better or for worse' and that was what was put to test with this life-altering event. Their life changed forever when Matt went out on his bike that uneventful day.
The Tragic Incident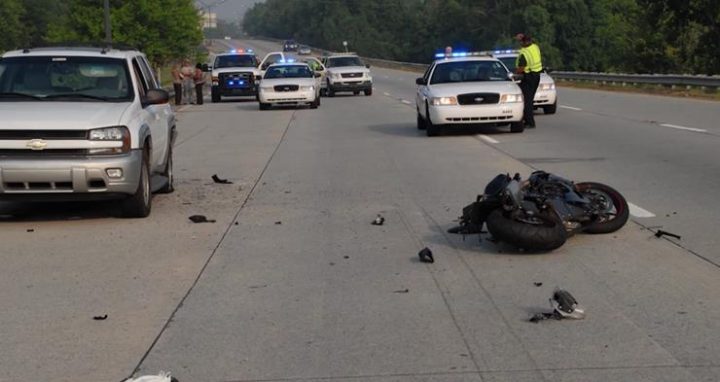 Matt was on his way to work as usual, in July 2011. That day, a car was illegally parked on the highway in the merging lane. His motorcycle brutally crashed into that car, as can be seen from the picture. The accident was horrifying and Matt barely escaped death. But Danielle could not breathe a sigh of relief. Because the next worse thing happened to Matt.
A Comma In Their Lives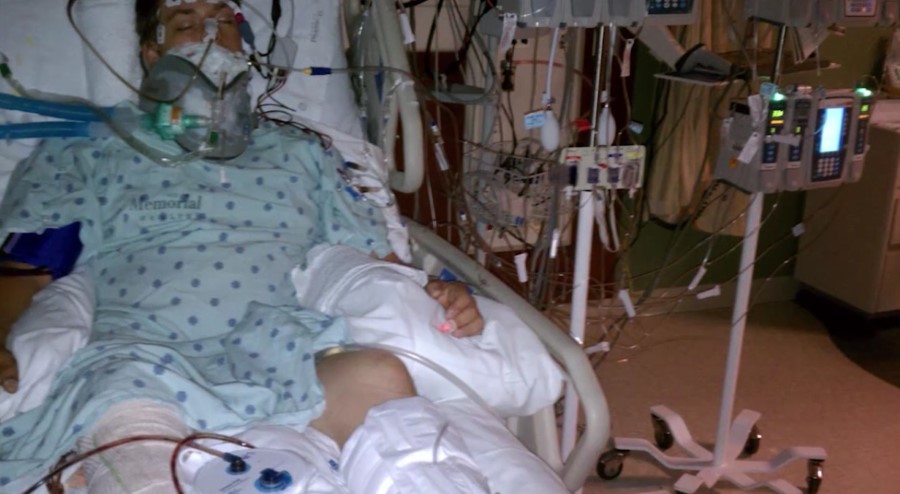 The accident left Matt with broken bones in various parts of his body and due to severe head injury, Matt was put into a coma. According to stats- there are close to 4,000 motorcycle-related deaths every year and the most common cause of those are traumatic and severe head injuries. These stats are scary and the accident proved to be a comma in the happy sentence of Danielle and Matt's lives.
Doctors Gave Up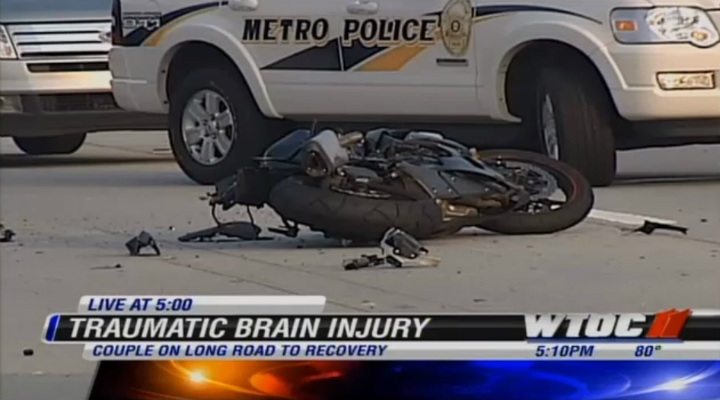 Danielle was obviously heartbroken and at that point in time, she needed support. The doctors did the opposite. They told her in 90% of such cases, the patient never survives and it was not practical of her to keep hoping. They thought that Matt too will not survive but what happened next surprised even the best of the doctors.
Her Own Support System
The short span of less than a year that Danielle spent with Matthew was enough for her to fight the world for him. She refused to believe the doctors and showed phenomenal strength in handling the entire situation. From her faith birthed a miracle, but it also came with a curse.
Pull The Plug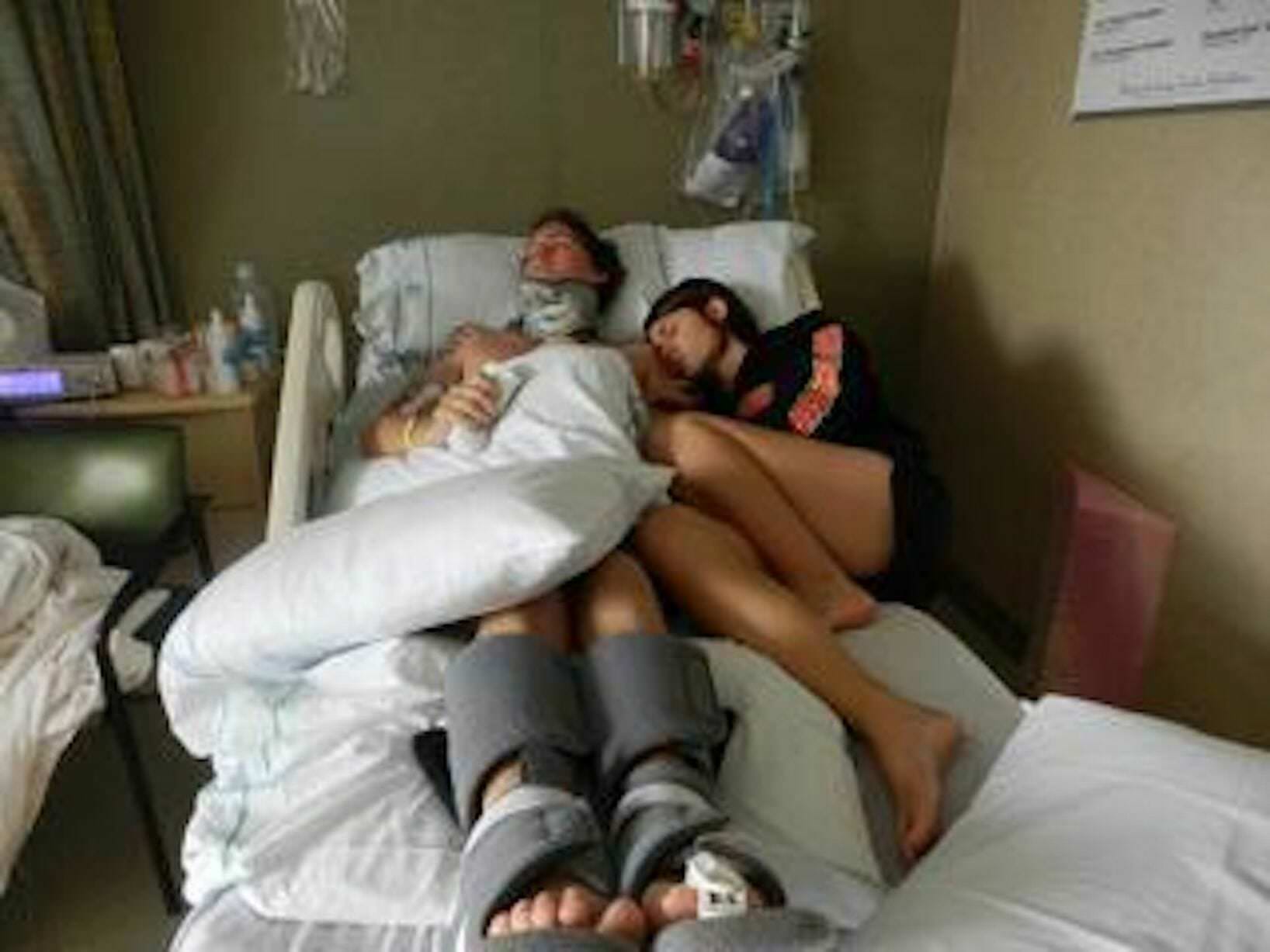 It had been 9 days now since Matt had been in the hospital and there was absolutely no sign or hope of improvement. The doctor kept informing her that there was only a 10% chance that Matt would awake and even then he would not be his previous self. They kept insisting her to pull the plug. But the loyal and faithful partner that Danielle was, she did not pay the slightest heed to the doctors and refused to give up on her husband.
Hope Keeps The World Running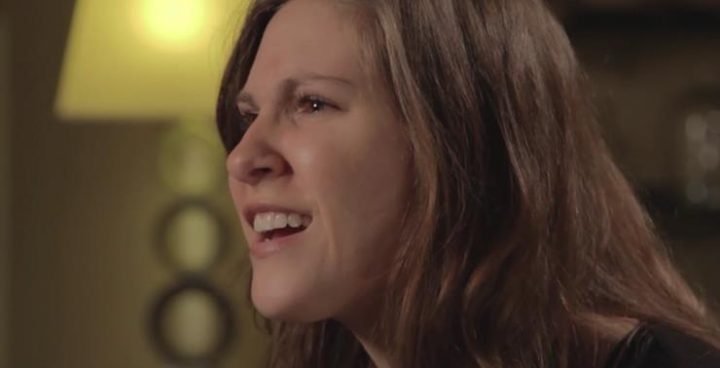 Even when the professionals gave up on Matt, Danielle did not. There was a chance that Matt never wakes up from his coma, or he dies in it but Danielle refused to give up on her belief in their love and her faith in God. It did pay off, but it came with a price.
10% Was Enough To Survive On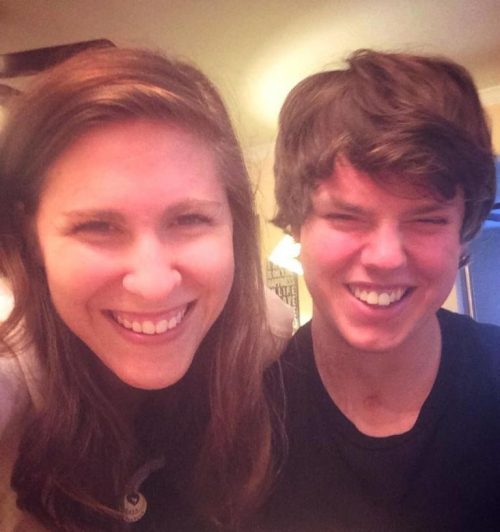 Danielle set her bets on the 10% that doctor told were the only chances of survival. She would have held on even if there was 1% chance of Matt's survival. It is probably true that when you desire something to happen the entire universe conspires to make it happen for you. Positivity attracts positivity. In this case, however, the results were not totally as expected.
Moving In Together, Again
Tired of being discouraged by doctors, Danielle took a step which not only surprised doctors but her family too. She decided to move him out of the hospital and take him back to their home. She took her to her mom's so that they could take care of him together. Danielle was reported saying this to her mother- "If he's going to be a body in a bed, let's give him something to look at".
Taking Care Was Not Easy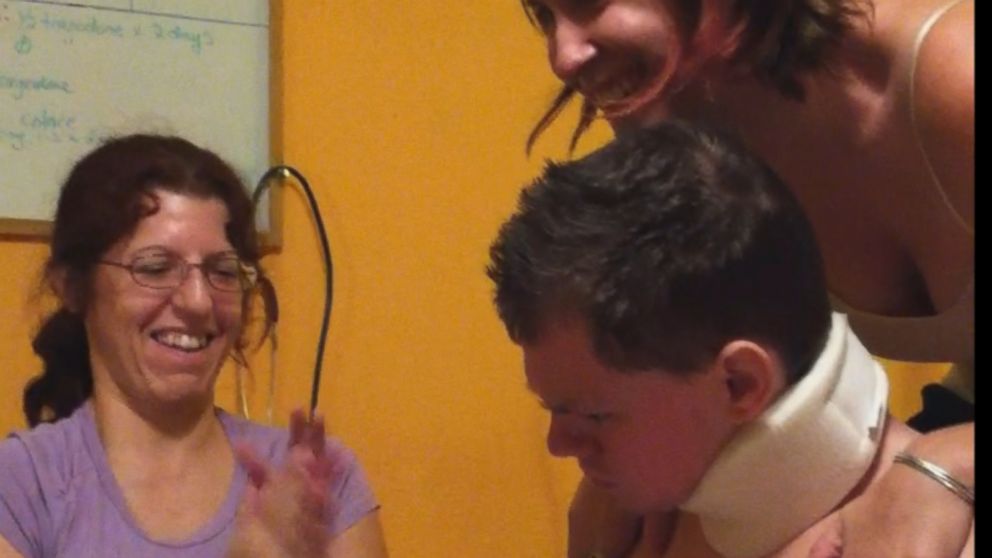 Matt came home supported by a life support machine which rendered him incapable of any bodily function and was the only reason he was breathing. Matt had to be administered timely medicines and keeping tabs of all was not easy. Danielle had to take care of his physical therapy too, to keep the muscles of his body active. He had to be fed, cleaned, bathed- it was equivalent to taking care of a newborn baby.
No Progress At All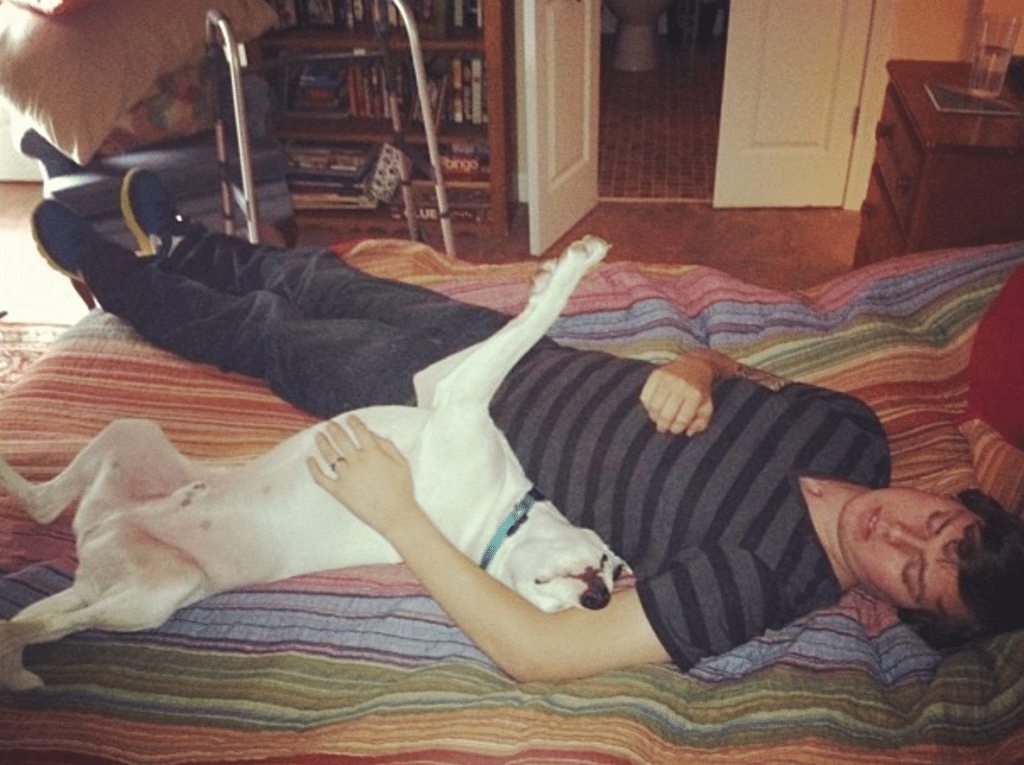 Even after taking all this care of Matt and literally making him feel at home there was absolutely no change in his condition. What the doctors said in the first couple of months was proving to be true, but Danielle just kept on taking care of him. Even their families were overwhelmed with the kind of perseverance Danielle showed in taking care of Matt.
Hopelessness Creeps In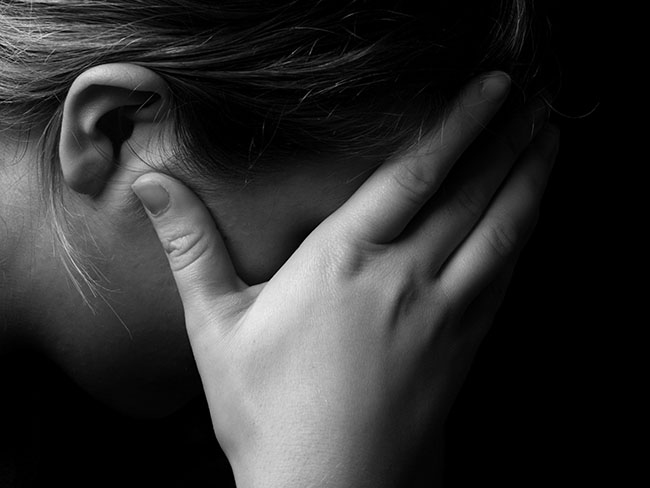 There was a documentary in which Danielle opened her heart out and told why taking care of Matt was difficult; it was because "He was just a body that didn't react." It was like tending a dead body which gave no response and even had the eyes shut. His body position had to be changed every couple of hours by Danielle, to avoid body sores. It had started becoming hard for Danielle too now.
And Then…
He opened his eyes. Yes, all of Danielle's prayers were answered and her faith in the Almighty was strengthened tenfold. After 3 months from the accident, Matthew regained consciousness. It was surprising even for the doctors and was nothing short of a miracle for Matt and Danielle's family. It was as if someone woke from the dead, but he was not the same Matthew.
Something Was Not Right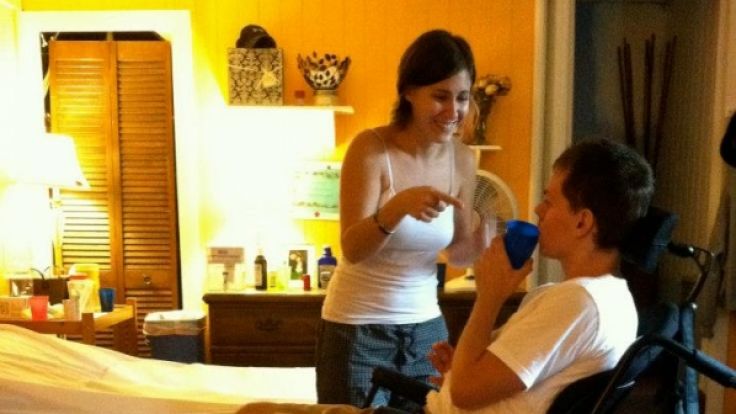 When Matt woke up, he followed everyone around with his eyes and even tried to move his lips. The brain injury had clearly affected Matt's communication skills, he hadn't yet gained full control of his vocals. But that was not the only problem; he did not seem to recognize anything or anyone around him. What was happening?
3 Years, All Lost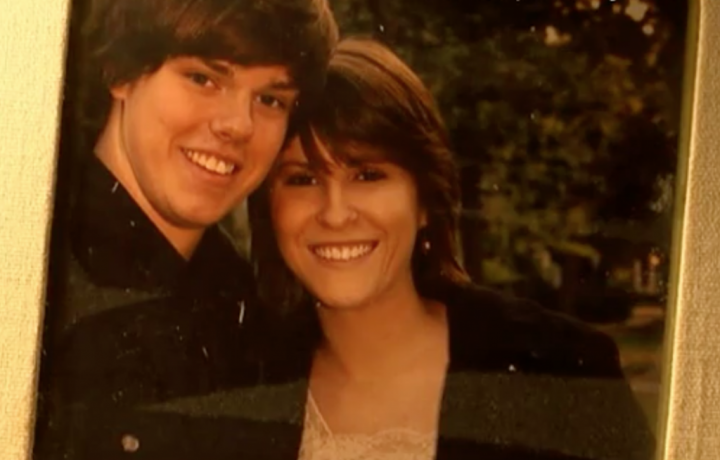 It slowly became noticeable that Matt was also suffering from amnesia. He had lost all the memories of the past 3 years. So he not only not remembered marrying Danielle but also didn't remember meeting her either. He did not even know that his father died as it happened 2 years ago.
His First Words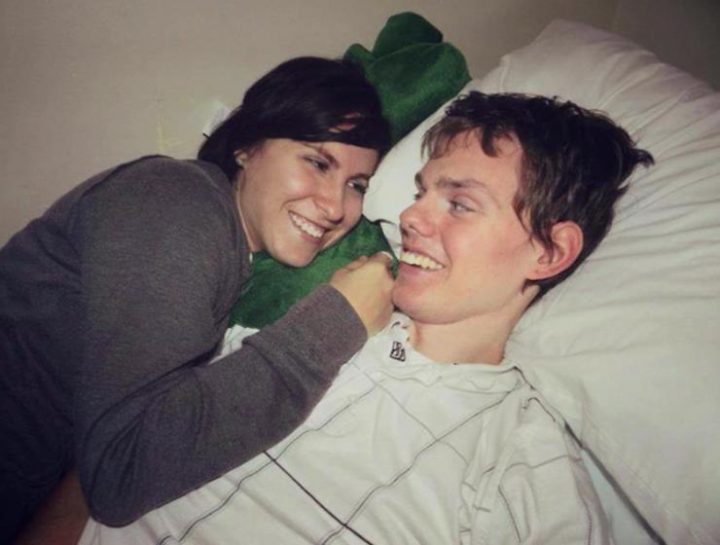 Matt had opened his eyes, he was conscious again, that was enough to give Danielle a new wave of strength and hope. Progress was slow but it was visible. One day, Danielle, as usual, was helping Matt with physical therapy. She was trying to move his arm and Matt, in a whisper spoke his first words after his 2nd birth. He said, "I'm Trying!"
One Word At A Time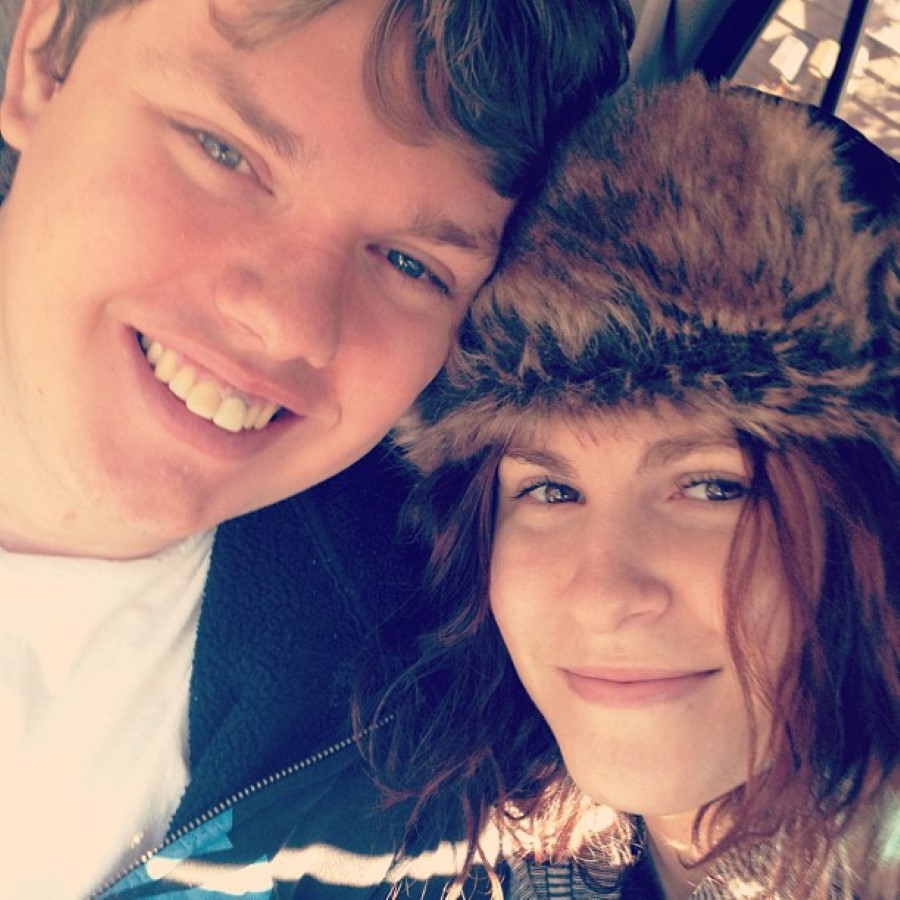 Everyone was ecstatic when the found out that Matt spoke his first words! Of course, it was a big deal because this was the man who was not even supposed to survive according to the doctors. The fact that his first words were "I am trying" proved that even he wanted to recover and had hope. This was a positive sign.
Rediscovering Love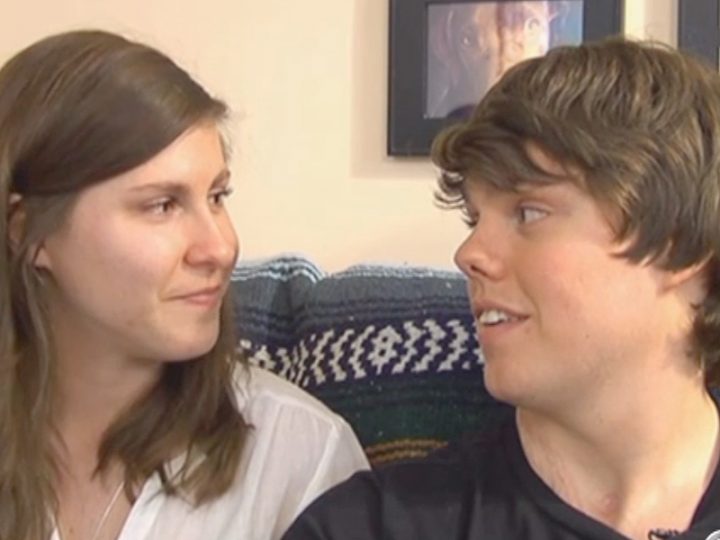 Does this whole story remind anyone of Channing Tatum's movie The Vow? Because it takes me back to it. That movie made many people emotional, but imagine having to go through all that in real life, it does not seem equally romantic now, does it? With little things, Danielle tried to make Matt remember things and fall in love with her again. Was she successful though?
Baby Steps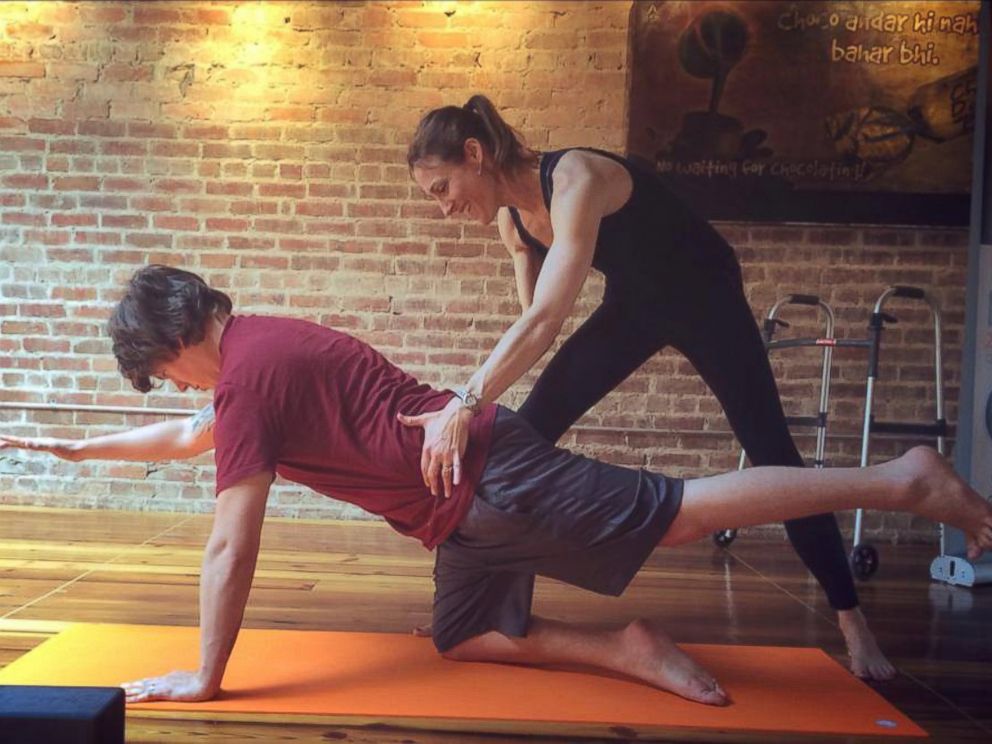 Even though Matt did not remember his wife but in an interview with the ABC channel he said-  "I'm sure glad I married her." In the video posted in the upcoming slides, one can see that, even though he is not completely coherent, his speech has improved drastically. All of this because his loving wife helped him through it.
The Return Of Matt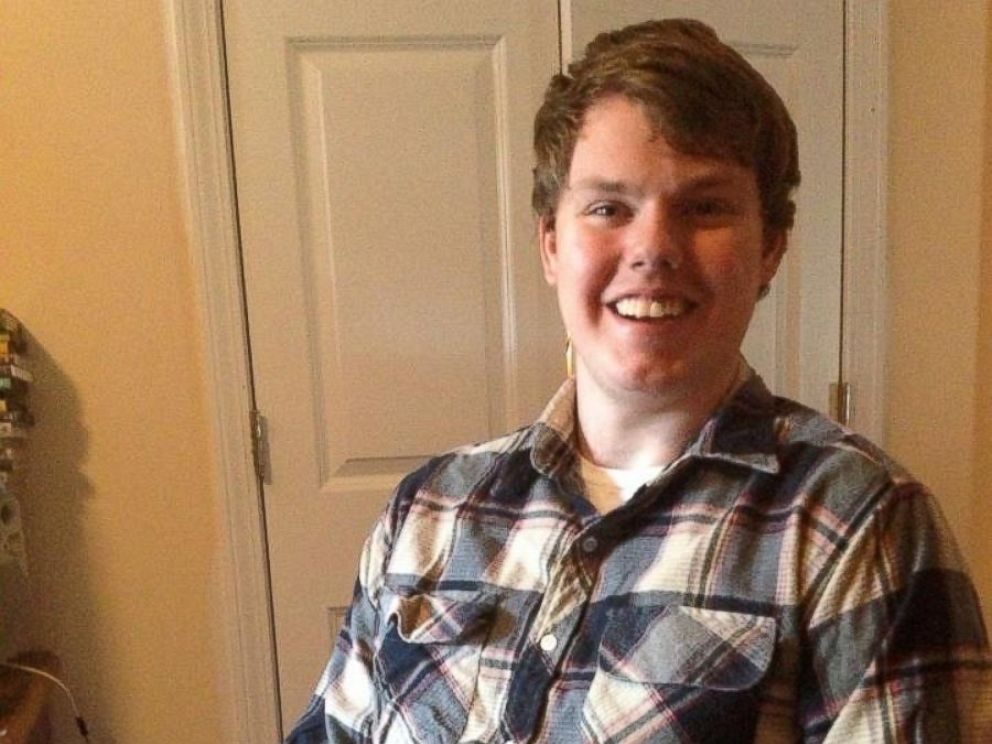 Even though it was really tough initially, but with time Matt started to regain his old habits. In an interview with ABC channel, she was asked when did she know that Matt was still in there, hanging on and she told them that one day when she asked him what he would like to eat, he replied, "buffalo chicken wrap from Cheddar's," which was his favorite meal!
Rehab Help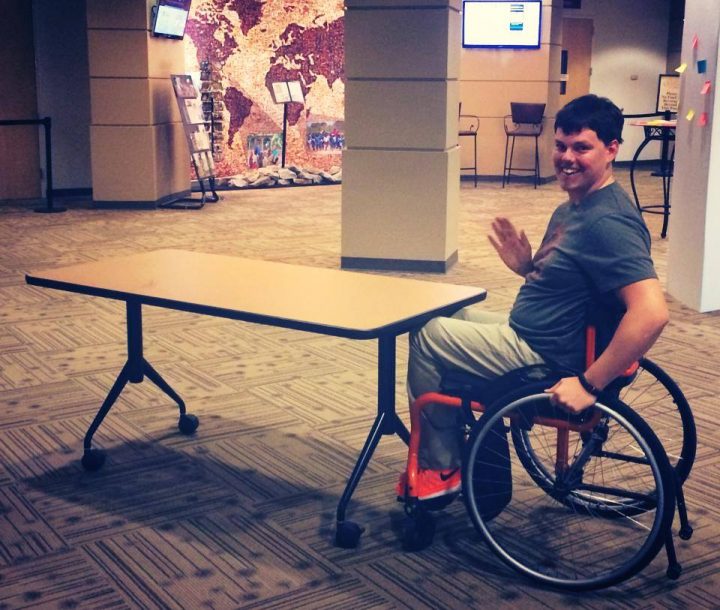 Danielle took major care of Matt, but she realized that if she had professional help, the recovery would be better and faster. She helped him with his physical therapy so that when he woke up, he did not suffer from muscle stiffness. After Matt could do without the life support, Danielle enrolled him in a rehab program. She was reported saying,"There he worked with physical, speech and occupational therapists learning the basics." After rehab, his condition showed faster signs of improvement. But that was not enough.
GoFundMe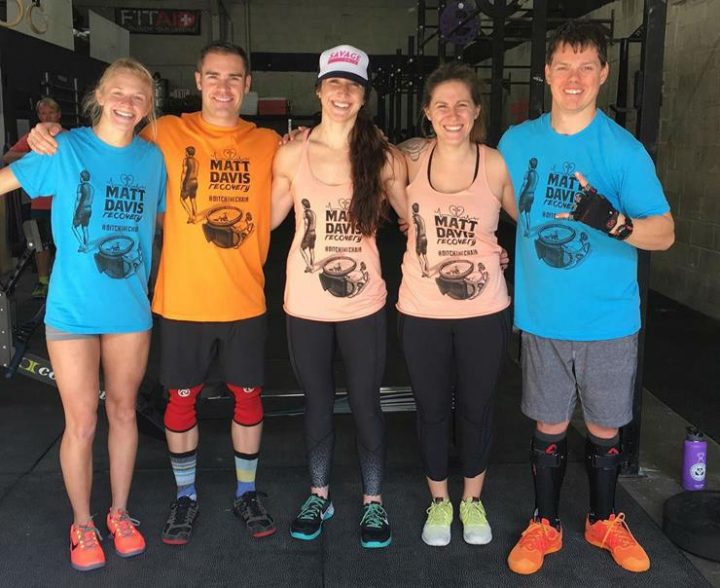 Doctors had once told Danielle that there were hardly any chances of Matt waking up. But Matt defied all odds and not only did he wake up, but after intense therapy was now even able to eat and drink and take care of his personal hygiene all by himself!
But bills were hard to pay and rehab cost a lot too. For Matt to improve, the Davis family needed a lot more money. That is when they appealed to people via social media, to donate.
Raised Enough To Get Through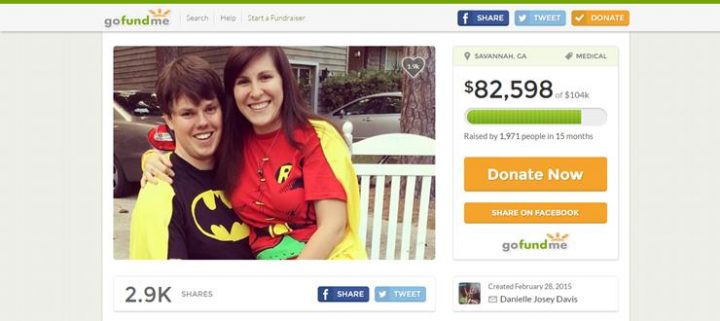 When people got to know about Matt and what all Danielle had been through to help her husband get back on his feet, they wanted to contribute in whatever little way they could to help the Davis family. The goal of GoFundMe fundraiser was to raise $104,000 so that it could pay for Matt's medicines and physical therapy for 5 years. In 5 years, the Davis family managed to raise $82,000 and within a few months, they reached the goal!
Another Minor Accident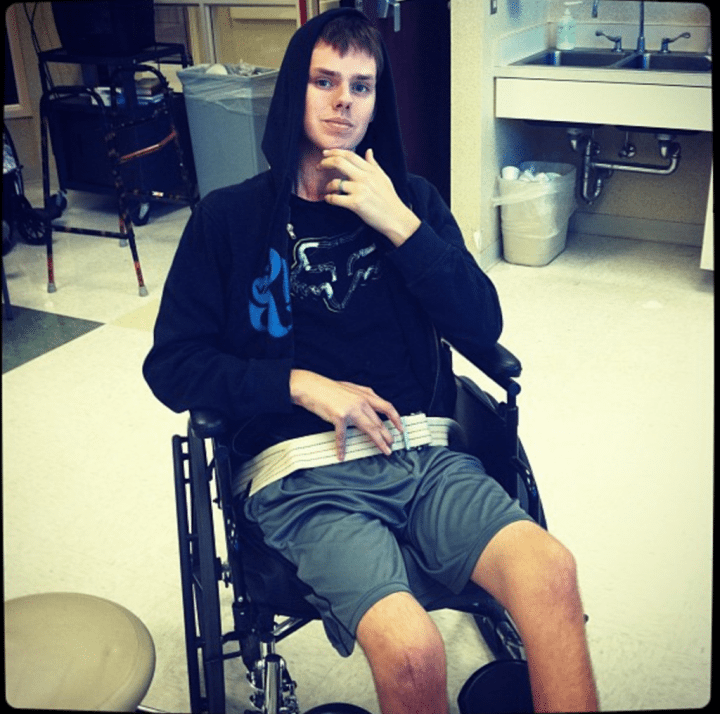 Matt usually used a walker to walk around but most times he used a wheelchair. On one of these occasions when Danielle was helping him in his wheelchair he fell from it! She was so afraid that she hurt him that she immediately ran to his assistance and to her surprise, Matt was using his hands to support himself. He had prevented his own fall!
Yoga Effects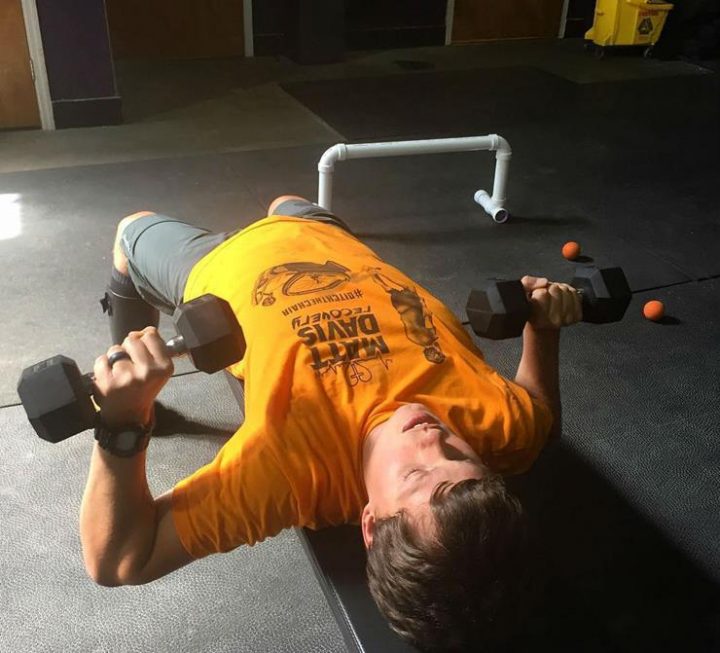 Apart from physical therapy, Matt was also taking yoga classes with his wife to better his body and mind. In one of the Facebook updates about Matt's health Danielle wrote: "Yoga is waking him up". Yoga improved Matt's ability of reception.
Meds No More!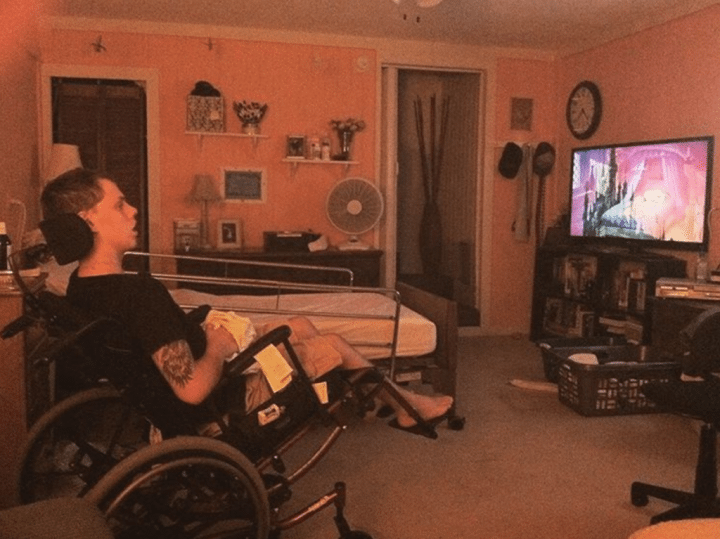 Daily 20 different kind of medicines had to be administered to Matt when he was in the coma, someday even more. After his waking up, the number of medicines did reduce but he was still on meds to help heal his body functions back to normal. As of this day, Matt is absolutely on no meds, his body has healed enough to be capable to take care of its functions.
The Times He Was Alone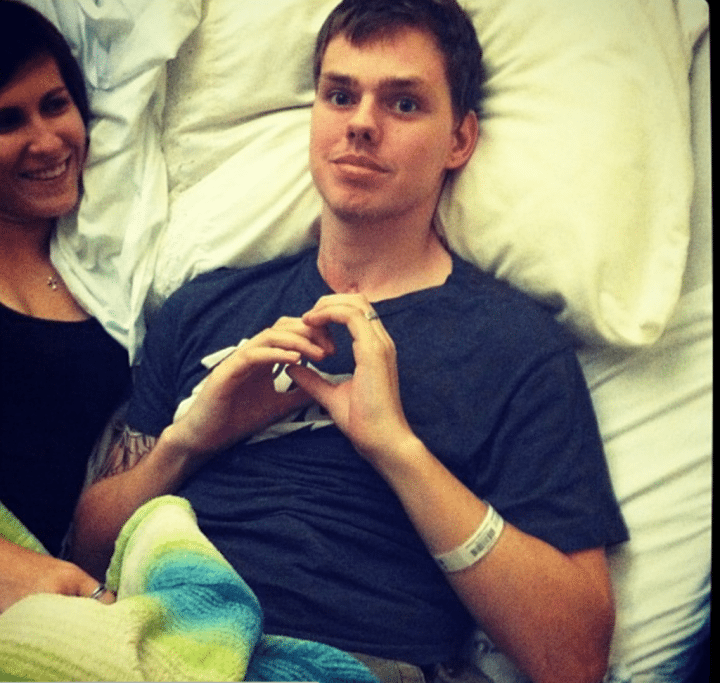 Danielle was taking constant care of Matt, but she also had to work to earn money to take care of the expenses. It was hard for her to leave him but it was the need of the hour and those were the times he was left alone in the house.
All Thanks To Danielle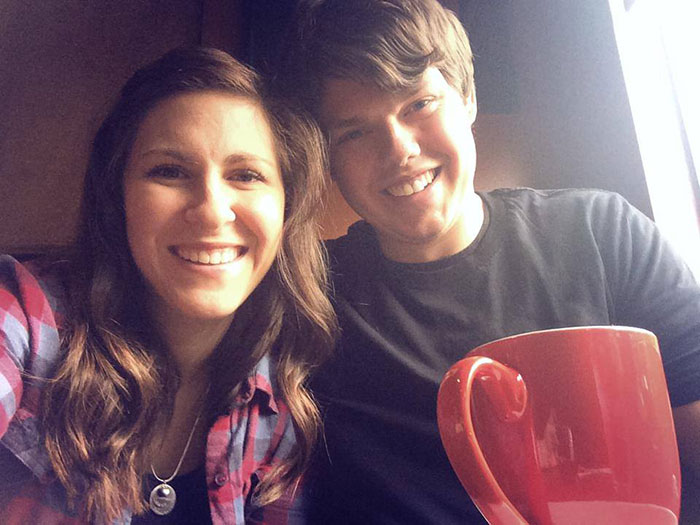 Matt might not remember falling in love with Danielle, or their courting and dating period or even their marriage but the way she took care of him and stuck by his side even in the worst of his days made him love her deeply. In the interview, the video of which can be found in the next slides, Matt said to Danielle, "You fought for me so hard and, if you really think about it, that's the reason that I'm here today."
A Happy Family Now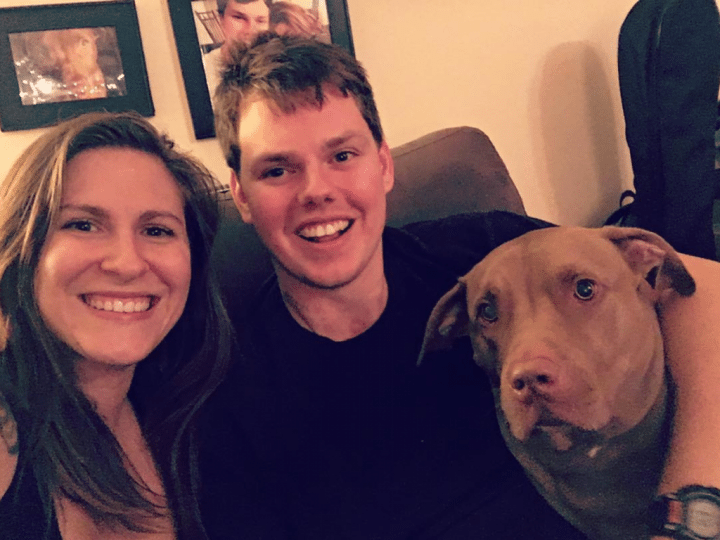 It has been almost 8 years now since that unfateful day when Matt had his accident. It was a long journey for the Davis' but they are finally living the life they had wanted since the day they got married. Both husband and wife still live in Georgia but now, there is an addition to their family- they have a dog now whose name is SoCo!
Swimming Like A Fish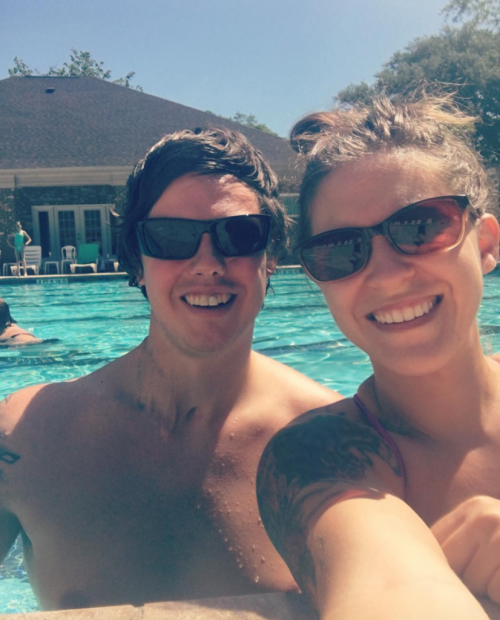 Matt went through every physical therapy to regain his body movements and shape. He gymed, did yoga and also swimming. Swimming is a luxury in the hot town of Georgia and people usually don't have access to pools. But Matt did and by 2016 he could swim by himself, effortlessly!
Reading And Writing Again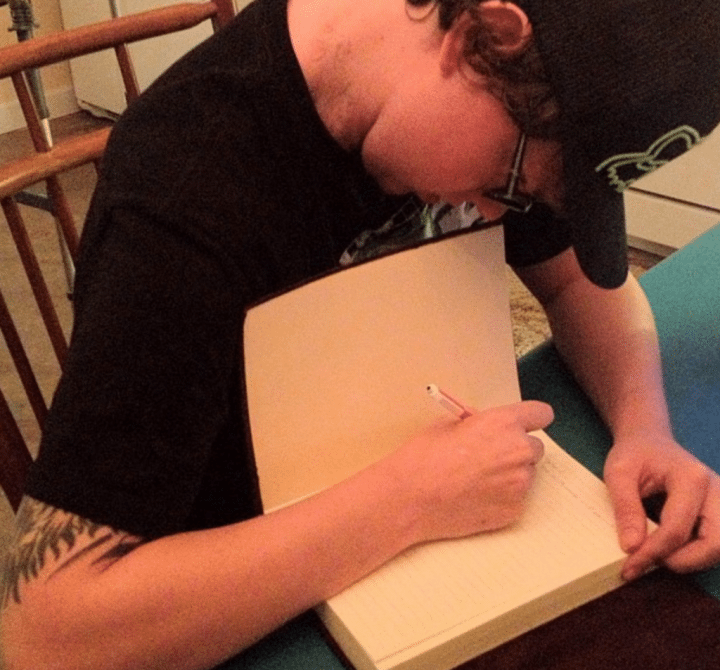 There are a lot of things that people take for granting, being able to walk, talk, eat and read. But those who have suffered brain injuries lose their abilities to do most of these things. Matt also struggled with basic human functions. He never gave up though. Even when he had to relearn how to read and write, he did it with all his concentration. With time he was able to write again and read novels.
Driving And Scrabbles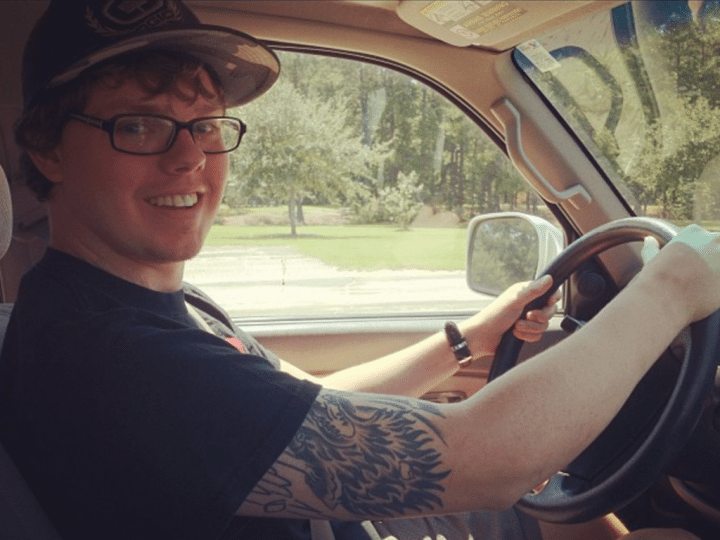 Matt loves cars. He was most impatient to get behind the wheels again once he recovered and so he did! He can now drive effortlessly!
The husband and wife like spending their time in playing mentally stimulating games like Scrabbles. Not only is it interesting but it also helps Matt to increase his concentration power and language skills.
Don't Glorify Brain Injury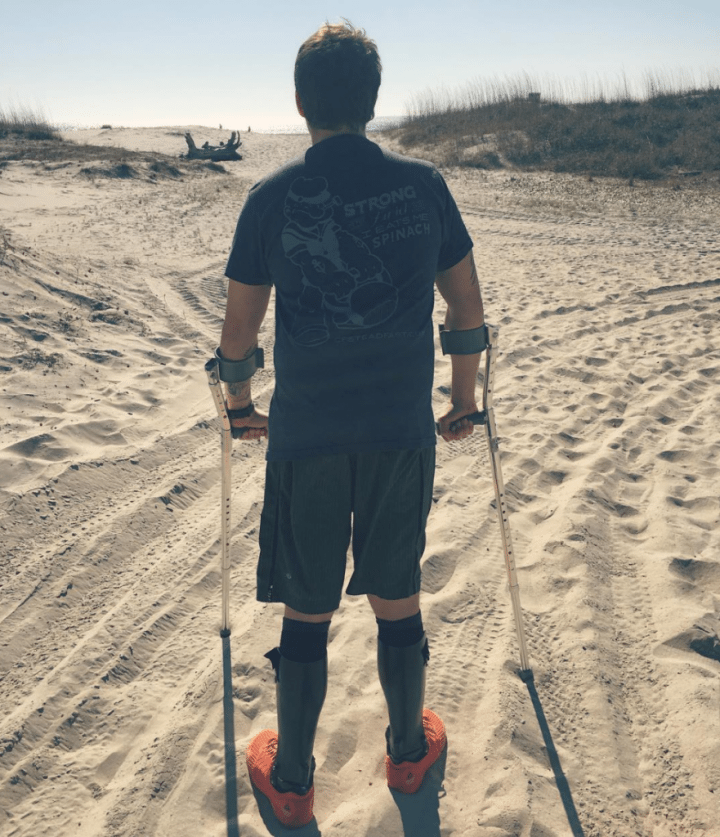 It might appear like a story from the movies but the reality is not romantic like they show on screen. Matt and Danielle warn people against glorifying their journey as it was very difficult and challenging. Their Instagram post said, "Just because a story makes you feel a certain way, doesn't mean that's what it's like to live in that reality." Watch them in this video on the next slide.
Here Are The Davis!
This is their interview and story on one of the news channels, I hope it inspires and overwhelms you!