These Outdoor Living Spaces Are One Of The Best Inspirations For Your Own Terrace And Garden Designs
Who doesn't want to have a place in their home which would have some fresh air to take in the clear sky to look at and have the best of nature in your home itself. The peace that one can get from these spaces or gardens is beyond compare to any other when it comes to the life in busy cities that we live in; all that pollution and noise always coming to our ears, never to let us breathe and see what life is exactly. So, here we bring you some of the best outdoor living spaces that hopefully can inspire you for your terrace and garden designs.
#1. This design gives a touch of nature without compromising the modern lifestyle.
The pool and terrace serve as the focal point of this design. Greg Jordan's this design is called V-shaped Hollywood Hills residence.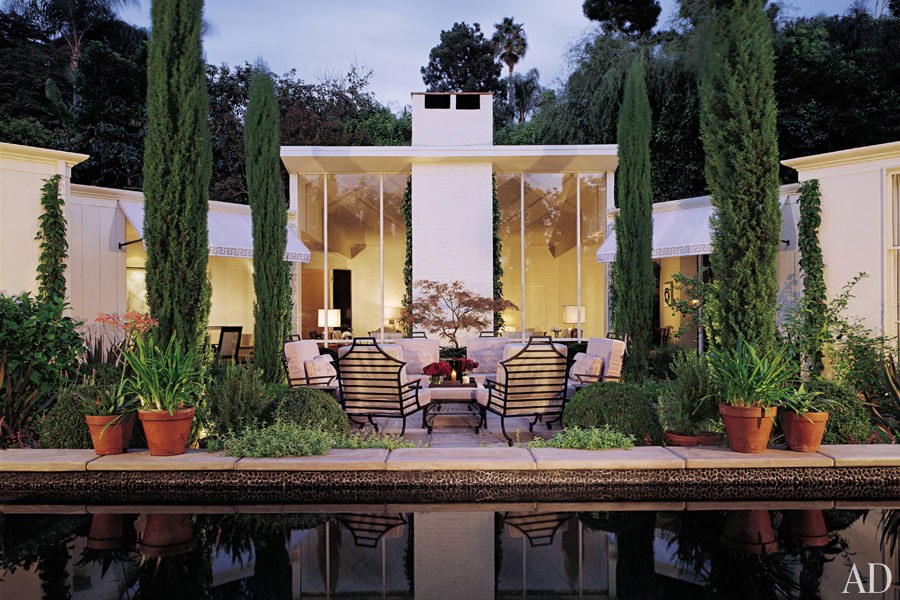 #2. This rear terrace is an amazing stop for early brunches and some chitchat while watching your kids or family enjoy in the garden.
Raplh and Ricky Lauren have this place in Bedford, New York. And it doesn't end just here but has a 250 acre property's lawn to look at too.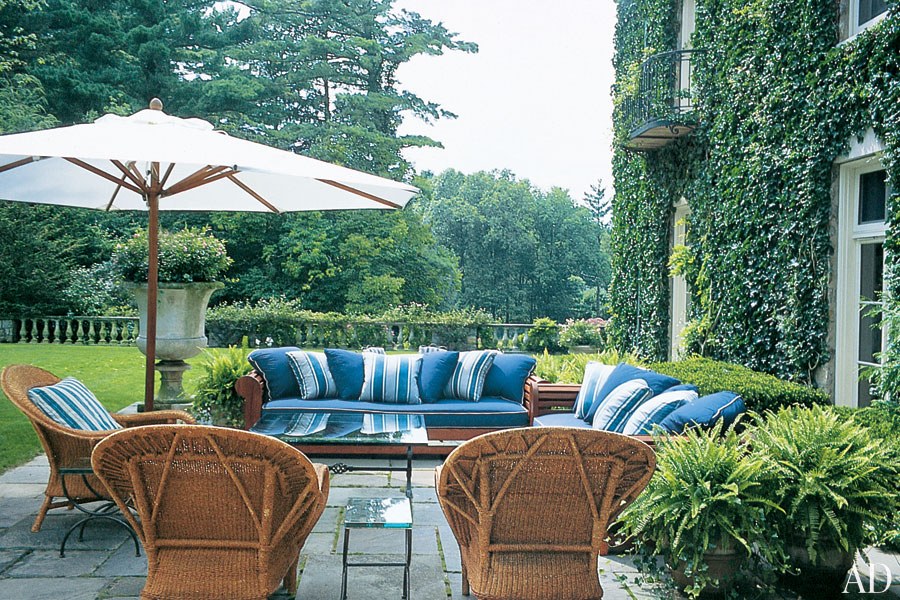 #3. This one would serve as a classic mix of indoor and outdoor living space with some nice touch of nature.
It is of a Los Angeles villa which is decorated by Mark Boone. The way all the colors and flowers and stairs, the lanterns, it is just as perfect as it can get.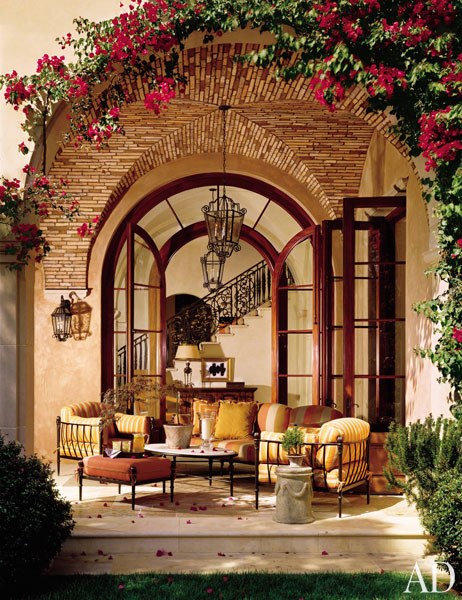 #4. A Sea facing home you have? Well you are indeed lucky and having this set up would make you even better of deal.
Outdoor fire place with an old feel of stone terrace. This place is in Malibu owned by a designer as well as antiques dealer Richard Shapiro.
#5. This design in Japan with a shaded canopy.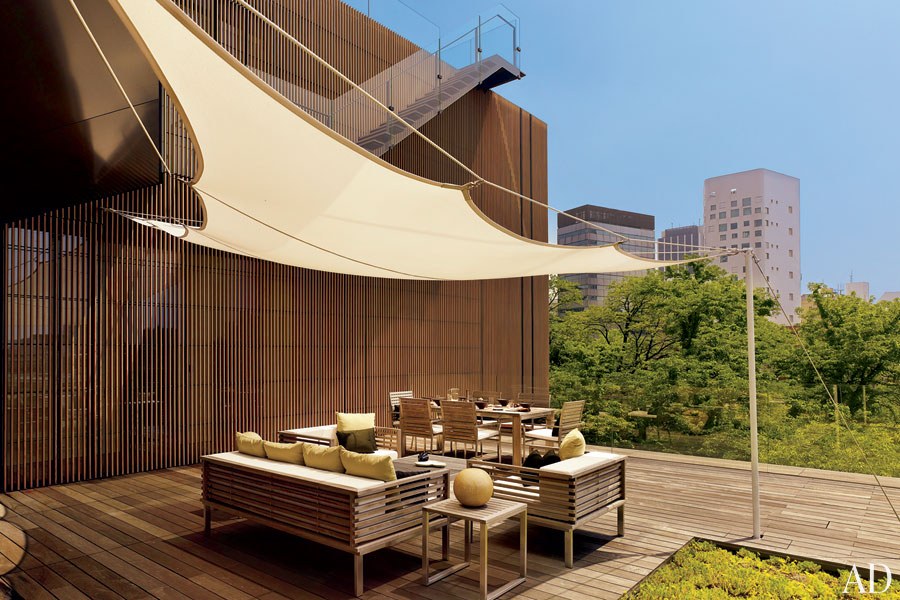 #6. Sea facing home with this type of designs is amazing.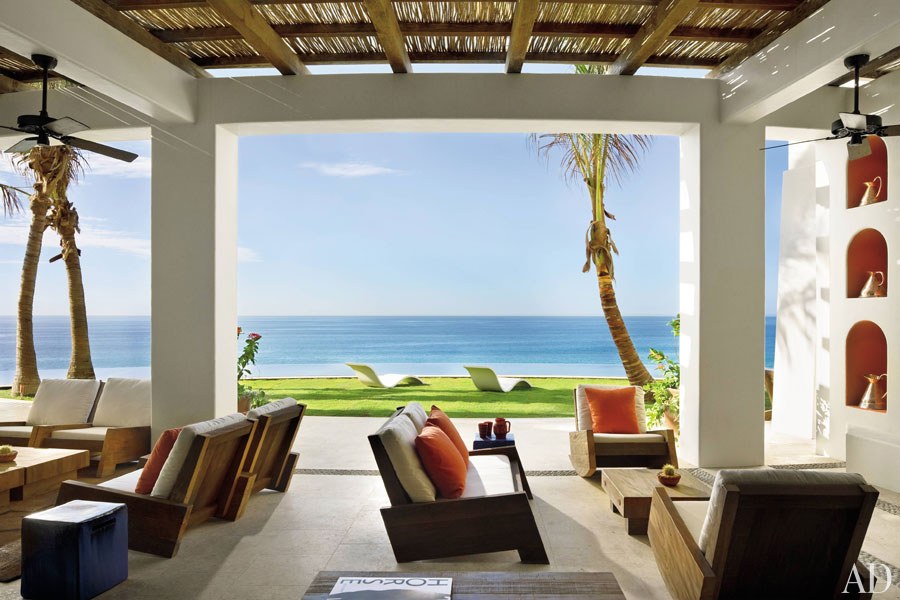 #7. The amazing blend of trees both white and red and a little blue ones, the wooden floor and mustard colored fabrics on the sofas. This is an idle design for outdoor living spaces.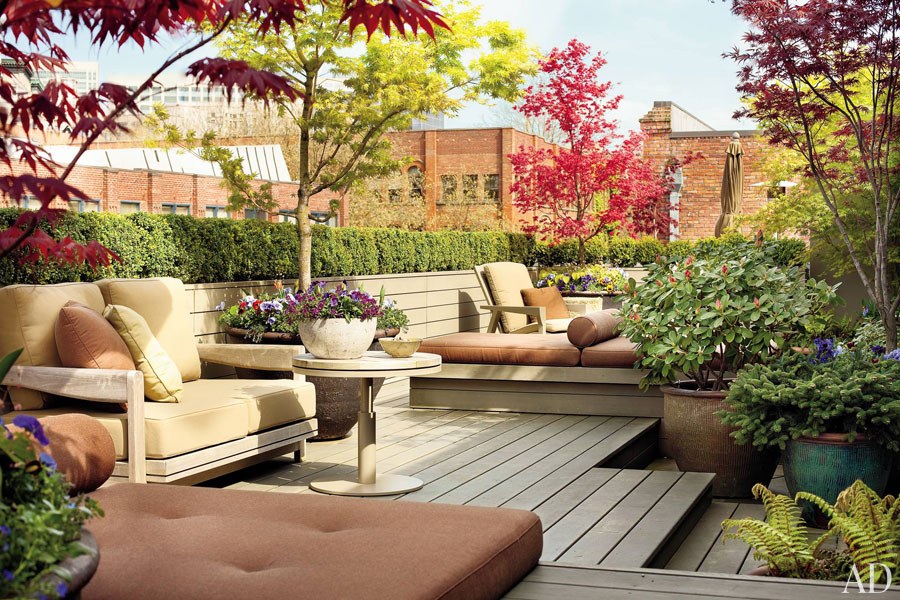 #8. A diner in the open with the sun shining down and a potential garden for bar-b-Que is just what anyone could wish for.
#9. Pool is a good add on while designing an outdoor living space. And this one for with pool and elegant sofas with some trees should do the trick.