Superhero Dad Saves Children From An Out Of Control Car In The Most Heroic Way
As if coming out of an action movie with great superpowers, a bike mechanic saved his two children from being hit by a car with his incredible agility. A surveillance camera captured how the man took the children from the path of the fast vehicle, rolling backwards and bringing them to safety in a split second.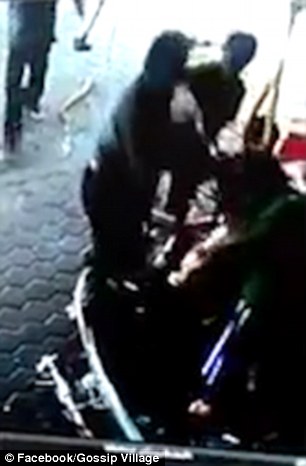 This act of fearless selflessness and incredible action has been hailed by thousands of web users who compared him to action stars. This particular video was posted by Gossip Village, a Taiwanese group on Facebook. There has already been views of more than 820,000.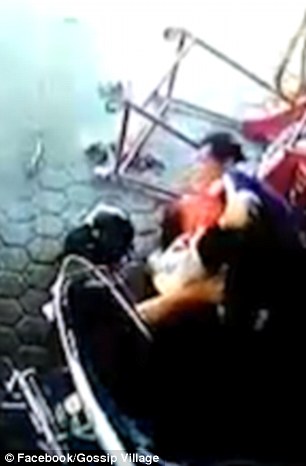 In a span of less than 30 seconds, the clip highlighted the man squatting down and fixing a motorbike with his children were playing nearby. Initially, the man was facing away from his children as he worked but as the children walked across the pavement, the man suddenly turned his head to look at them.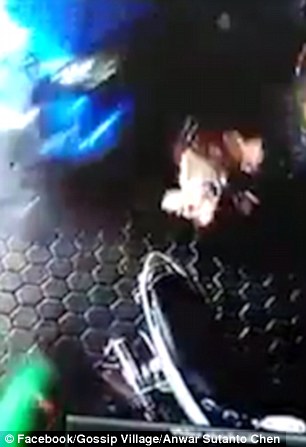 In a split second, he got up, ran towards his children, grabbed them to his arms and rolled backwards. Just as he got a hold of his children, a car is seen driving by at high speeds, missing them by inches. The blue car then crashed into the garage. The social media post, which has been shared for more than 10,000 times, does not suggest where or when the incident happened. However, web users suggested that it had been filmed in Indonesia. The claim was supported by a report on Jambi Tribune.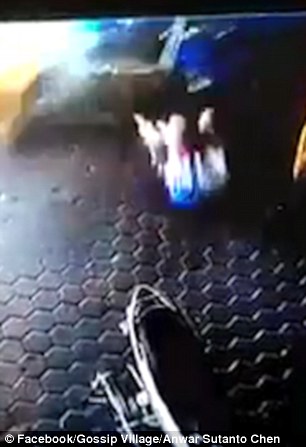 The incident took place in Selatan Jaya Motor, a small local motor repairing shop in Jambi city, Indonesia, in the morning of December 22. Anwar Sutanto Chen, who released the surveillance video, said the man was his staff and best friend and he was repairing a motorbike at the time, the article said. No injuries have been reported. Chen, who owns the garage, posted the footage on his Facebook account. The heart-stopping video has attracted 3.7 million views and 54,000 shares on his page.