Fashion is one crucial part of life when you are a celebrity. Heck, even us regular folks love to get dressed up and look fancy every chance we get even if the crowd we try to impress are completely different. For anyone, personal style changes and morphs into something better or sometimes worse. We see fashion icons like Rihanna and Jennifer Lopez who bring life to their clothes are clear examples as to why the designer's brand or name does not always signify good style. These icons wear the clothes and not the other way round. We see celebs strut their stuff every day on red carpet events. Some of these stars have literally grown so much in terms of physical appearance or fashion sense. Especially with the revolution of make-up these famous faces have indeed changed a hell lot. Here are some of our favorite picks among the celebs that have changed up their clothing, their attitude and overall persona on the red carpet.
Victoria Beckham Then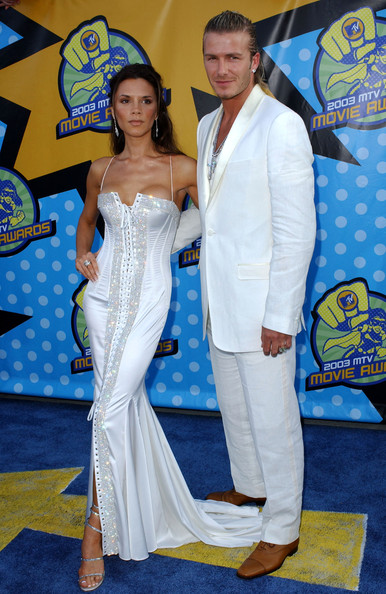 Long before she built her fashion empire, Posh had always served looks on the red carpet. This famous Spice Girl married her lover football megastar David Beckham and the two proved to be an unstoppable force in the world of entertainment. Victoria was always known to be the most sophisticated and seductive member among her girl group, Spice Girls. Ever since her claim to fame started, her style was always very chic and minimal, but her hair and makeup was never quite on point.
Victoria Beckham Now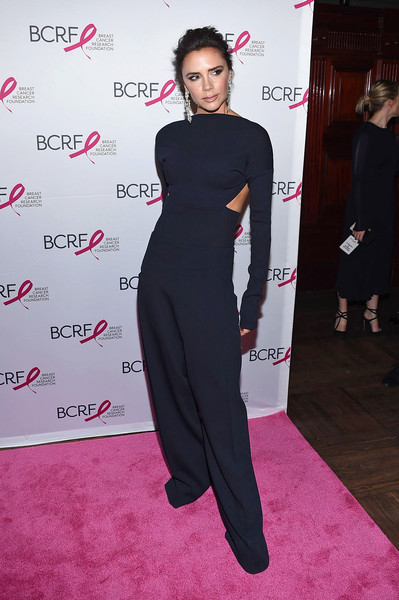 After the success of her clothing line, Posh has made a name for herself in the fashion community. She has dressed many of her celeb peers who have praised her innovative, clean and minimal take on luxury clothes. Her impressive list of celebrity clients include Heidi Klum, Blake Lively, and Eva Longoria. With that being said, it is no surprise that she has topped the best-dressed list on various sites and magazines. She is just getting started and does not seem to be slowing down anytime soon.
Taylor Swift Then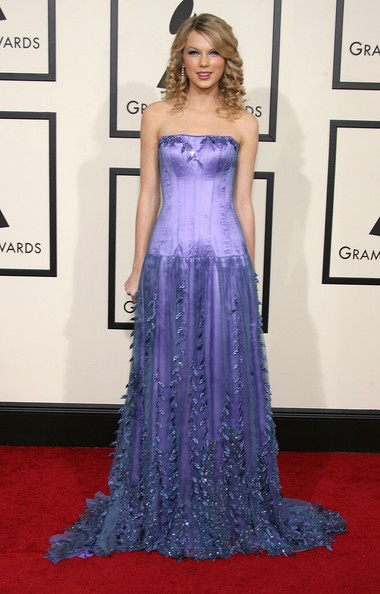 We all came to know about popstar Taylor Swift as the soft-spoken country darling when she first burst into the country music scene. She was always very sweet and soft in the way she presented herself on red carpets. Her fan base grew and so did her haters. She would only rock her signature curls on the red carpet and that too with long or puffy dresses fit for prom.
Taylor Swift Now
Taylor Swift, after switching up her genre into pop has undergone a drastic change not only in her music but her sense of style. The sweet adorable country girl has gone out the window and she is now a grown woman full of rebellion and points to prove. Her choice of clothing on the red carpet has also switched to very dark and edgy gowns. She even chopped off her long curls to give herself a sharper, fiercer look. 
Gwen Stefani Then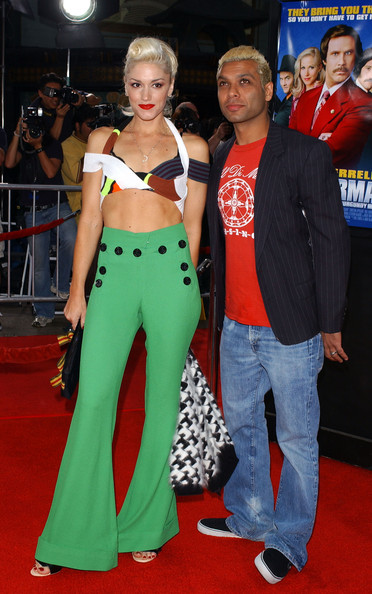 We all know that ever since the success her band No Doubt, Gwen has always had a very distinct style, all by herself that no one else could ever copy. Even in the early days, she was always the queen of mismatching and patterns. Everyone loved to see her outfits on events because we all knew that we could leave it up to her to switch things up. Do you think anyone could ever rock these green trousers she is sporting as well as her?
Gwen Stefani Now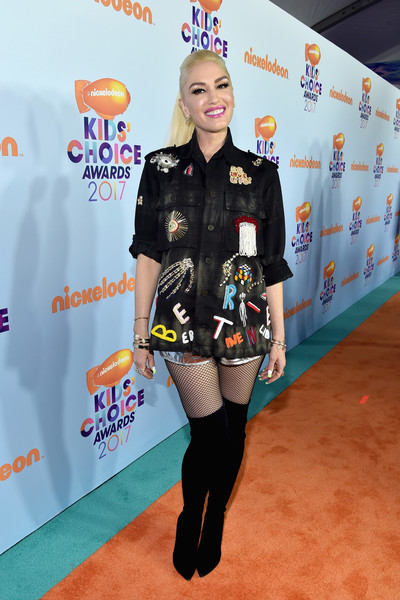 The rockstar is still one of the most loved celebrities to walk the carpet till today. With her platinum blond hair and her quirky outfits, Gwen is still doing it better than her juniors when it comes to fashion. She launched a successful clothing line called LAMB which was inspired by street fashion and her own style which we all obviously love very much.
Jennifer Aniston Then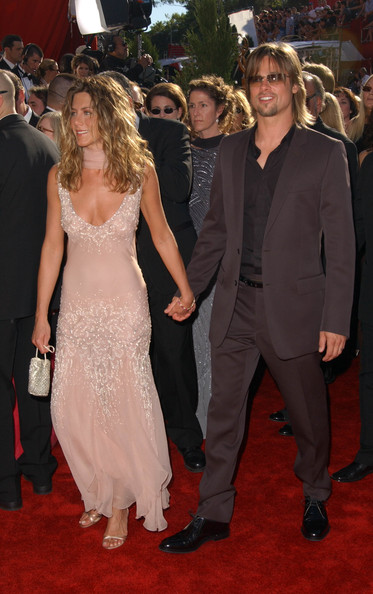 Who can forget the original Hollywood golden couple? When Jen and Brad walked down the carpet, all eyes were on them. She was one of the most iconic style stars during the 90s as her hair from her hit show Friends was one of the most copied hairstyles then. Her effortless, comfy-chic look she wears on the red carpet was so satisfying. Jennifer always maintains a cool and easy vibe on red carpets and it made people fall all the more in love with her.
Jennifer Aniston Now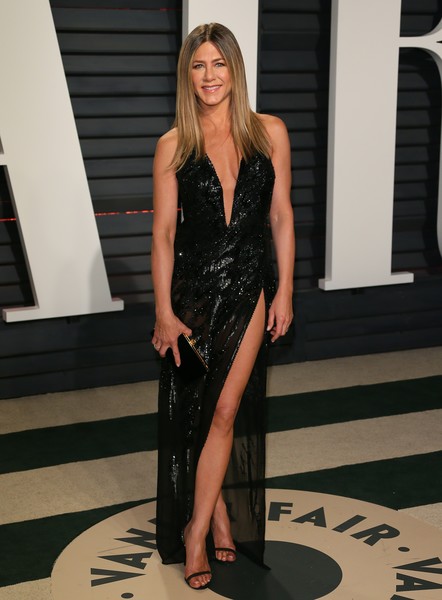 As we all know, Jennifer Aniston will always be an iconic symbol of the 90s. But hold on, that does not mean she is not so desirable after all these years. She is still looking better and healthier than ever, with her abs and legs still very much intact. On the red carpets, Jen has never tried to do anything over the top but always makes sure her dresses are sophisticated and clean. She still follows this rule of hers to date.
Lady Gaga Then
Lady Gaga burst into the pop music scene back in 2006. She conquered the world of music and so did her style. With countless dresses influenced by pop art, she knew exactly what to do to keep the crowd pleased. Her outfits were always the talk of the town and were a few times, borderline offensive. From completely covering herself to almost going completely nude, Lady Gaga has indeed worn almost everything there is to wear at a red carpet event.
Lady Gaga Now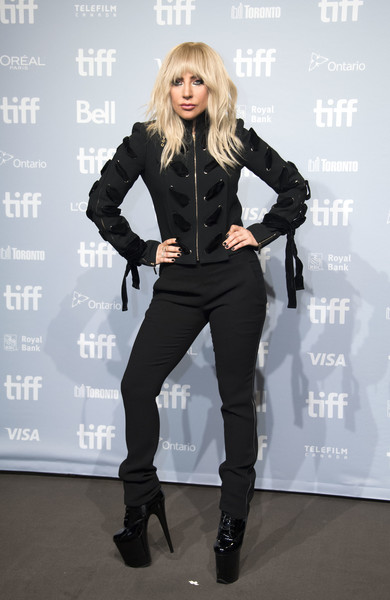 Lady Gaga's outfits are still very dramatic and avant-garde but since we have seen so much, lacks the allure it used to possess. Her style on the red carpet has become a lot more sophisticated than it used to be. Her partnership with the designer brand Versace has also been a very memorable one. The designer and the singer could practically pass as twins.
Blake Lively Then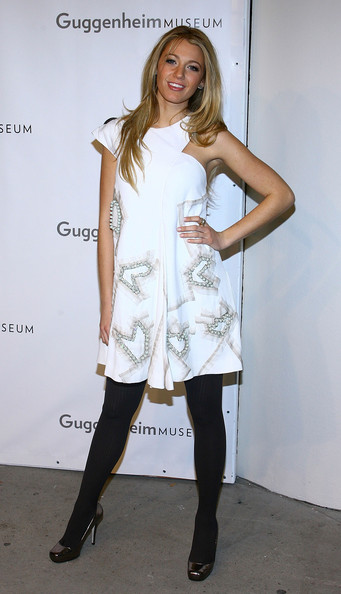 Blake Lively was not so popular before she landed the leading role as Serena on Gossip Girl. Since the show was about the rich and famous of the Upper East Side, the fashion was obviously very tasteful. Blake quickly learned what works for her and what does not. Especially with a body like hers, her outfits were destined to always look better than expected. She was obviously considered one of the most stylish starlets of her generation.
Blake Lively Now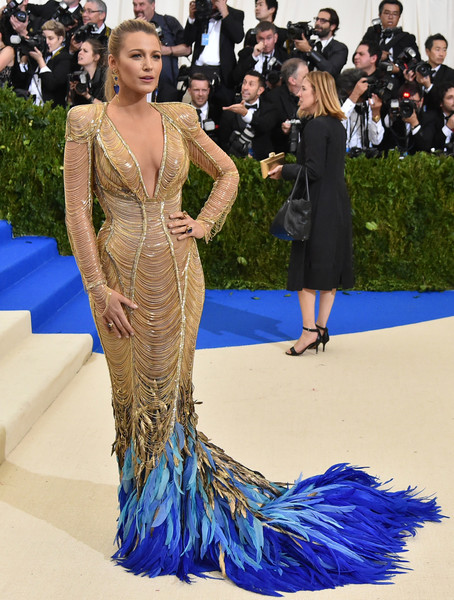 Blake Lively's style has not changed much when it comes to her red carpet looks. After getting married to the hunky actor Ryan  Reynolds and having two kids of their own, the young mother is still dominating the red carpet. This dress she wore at the Met Gala a few years ago was hailed one of the best from the night. The statuesque beauty is sure to attract designers and brands because of the way she carries herself.
Kim Kardashian Then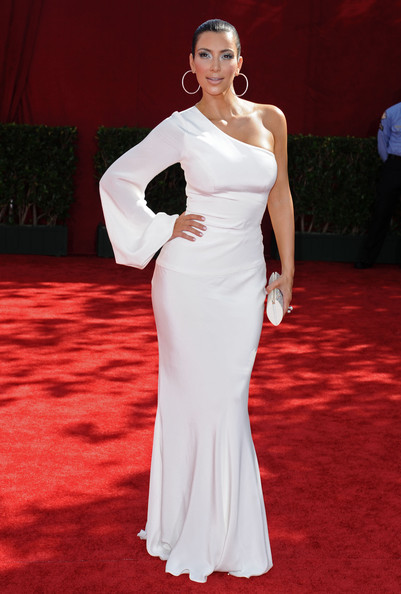 Kim Kardashian can be credited as one of the women in Hollywood to help shape the beauty standard by shattering the size zero concept. Her style has always been very neat with most of her dresses being form-fitting. She was never much of a risk taker except for when it comes to showing skin. Kim has become one of the most famous faces in the world along with her family who are all seen as trendsetters. 
Kim Kardashian Now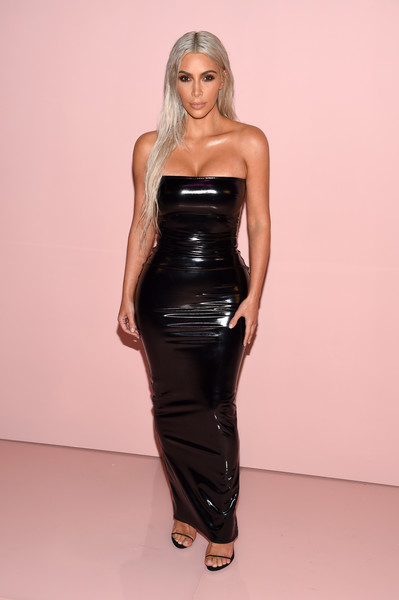 Kim Kardashian has still managed to be one of the most talked about/ famous people today for quite some time now. Her style has become a lot edgier and some could say it is all thanks to her husband Kanye West. Her hair has gone platinum blond and her outfits have become very funky and fresh. She is now a mother of three with their third child being born a month back.
Keira Knightley Then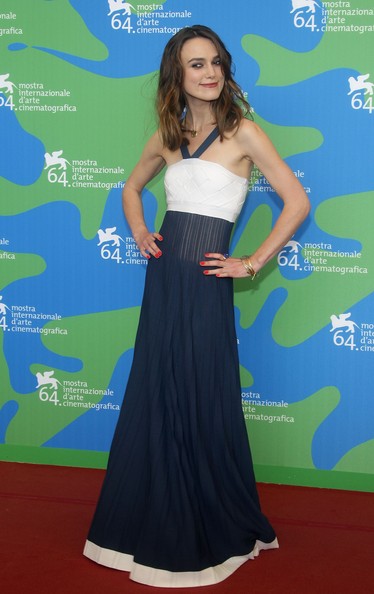 Keirs Knightley is no doubt a gorgeous actress. Her style has always been very daring and striking. With a thin figure like hers, it is clear that she can pull off these runway looks just as good as the models. Her red carpet looks have always topped the list as the best dressed wherever she went. There is no doubt that her style is a little mix of sophistication with the right amount of sexy.
Keira Knightley Now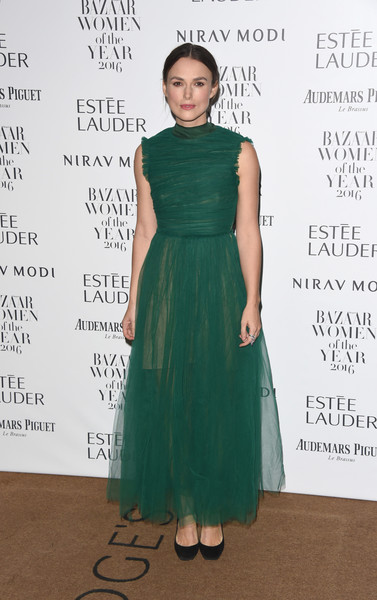 Keira has become one of the most sought-after actresses of our time. As she has aged quite a bit, her red carpet looks have also changed up a bit. Her daring looks and skimpy clothes have been traded for a more classic, sophisticated look. She is regarded as one of the most stylish British actresses out there and we totally agree. Her effortless classy aura is one that no one else can master.
Beyonce Then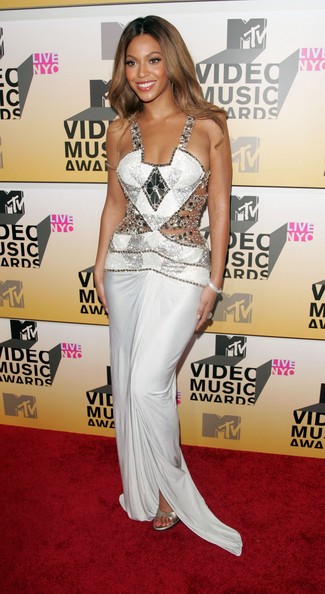 We all know that Beyonce is definitely not one of the most fashionable celebrities. At the start of her career, she would always dress very excessively. Sasha Fierce has one of the most enviable bodies in the world so that makes up for a lot of the thing she wears. It is a known fact that her mother used to style her at the start of her career but often times, momma does not know best.
Beyonce Now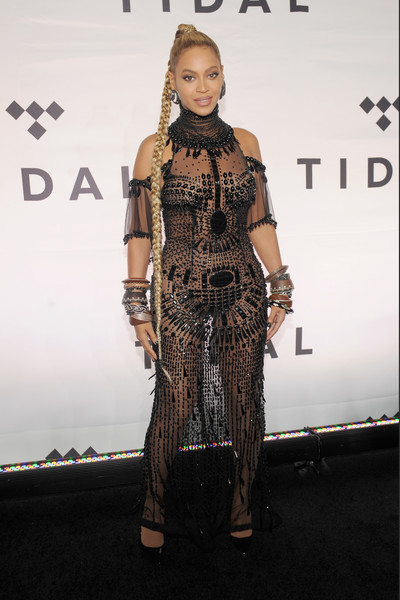 With a slamming body like hers, Beyonce knows that she can get away with mostly anything. Her recent style has changed to dresses that are very body conscious and see-through. The pop star is often seen sporting African inspired looks that pay homage to her heritage. After giving birth to her kids, momma bear still looks exceptionally good with every one of her outfits being a topic of gossip everywhere.
Rihanna Then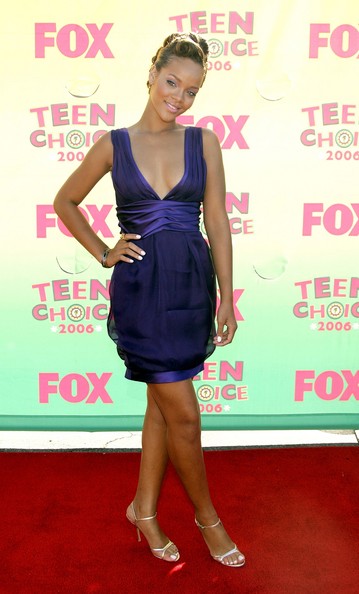 Rihanna emerged as the bombshell from the islands and found fame at just 16 years old. Her style was clearly very simple and forgetful. She was heavily managed with a team to handle her every look and every song she made. Little did we know that in a few years she would take creative control over her career and shock everyone in the most wonderful way possible proving herself to be a bad girl that is way too good.
Rihanna Now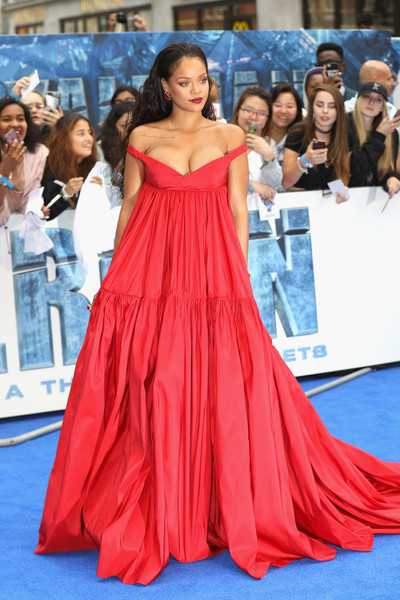 After a decade a few years, Rihanna has cemented herself as a pop icon, a fashion icon, and a business mogul. We have all heard the saying 'It's ugly until Rihanna decides it's not', right? This goes to show the Rihanna effect and that she is a trendsetter. Her clothing line with Puma has become one of the most lucrative deals in recent history and her new makeup line has revolutionized the way we see makeup. Rihanna is clearly the queen of this generation who maintains her carefree attitude with anything she does making us love her all the more.
Jennifer Lawrence Then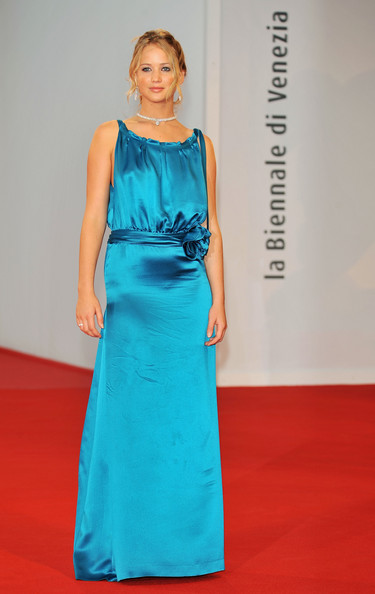 Jennifer Lawrence was never a huge deal when she first came onto the scene as an actress. Her red carpet looks were never that memorable. We all know that she is a simple girl from the south but her style does not need to represent that. After she wore that red dress on the Oscar red carpet, there was so turning back, After that night, it did not matter who she was every designer wanted to work with her.
Jennifer Lawrence Now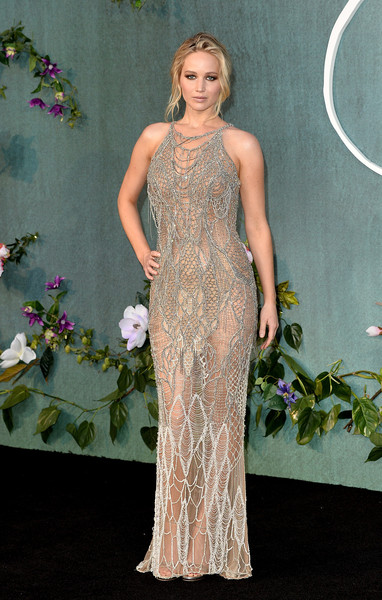 Jennifer Lawrence is now one of the highest paid actresses out there and her dressing sense has definitely turned up a notch. She became the face of Dior and has done countless campaigns for designers all over. Her red carpet looks have always made headlines recently and it goes to show that her impact on the fashion world is no joke. She still carries her quirky charm with her everywhere she goes and is delightful to witness.
Mila Kunis Then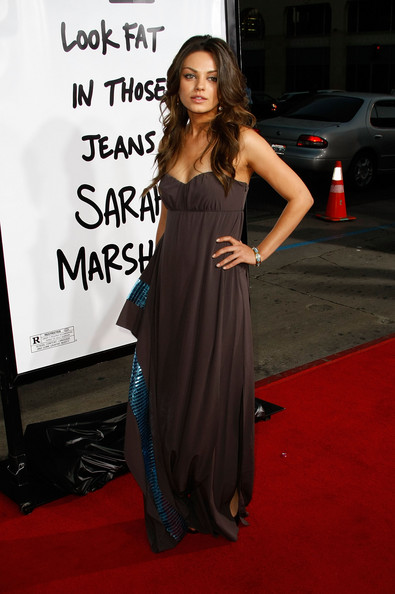 Mila Kunis won many hearts starring as Jackie in the hit television show "That 70s Show". She is one of the most lovable actresses whose style was never noticeable. This beauty has walked the red carpets of many events but her looks were never so eye-catching. She may have done this on purpose as she is not one to share so much about her personal life and in this case, her personal style.
Mila Kunis Now
Mila Kunis is now married to fellow actor Ashton Kutcher and are expanding their family. It might be a good guess to say that her style has changed a lot after giving birth to her kid. Mila now dresses like a proper lady with no attention-seeking stunts pulled by her peers. She knows what works for her and does not stray away from it. This elegant look suits her very well.
Sofi Vergara Then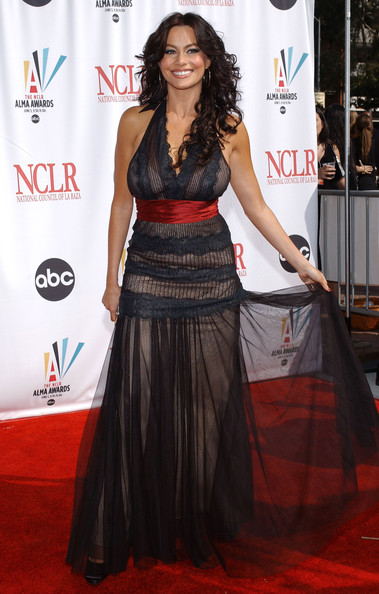 Sofia Vergara is one of the most beautiful women on the planet. However, her style when she first appeared on our screens at red carpet events was nothing to be proud of. With her atrocious hairstyle and the very tragic makeup, the very basic look of her at events was never pleasing. The only thing going for her was the fact that she is a gorgeous woman who happens to choose the wrong clothes.
Sofia Vergara Now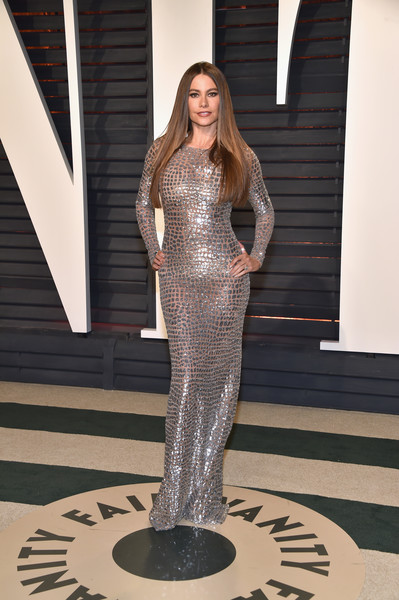 We all know and love Sofia Vergara as she is not only exceptionally beautiful but also incredibly funny. Nothing beats a woman with looks and humor. Her look has also improved a lot as she got rid of her messy unkempt hair that she used to rock in the early days of her career. Her choices of gowns and dresses have become a lot more classy and ladylike.
Anne Hathaway Then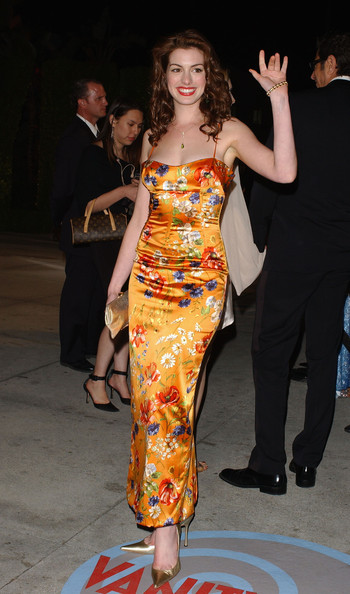 During the beginning of her career, Anne Hathaway was not one to top the list of the best dressed. She would often wear very predictable and nice dresses that were not statementing pieces. Her style remained very dull during the initial stages of her journey as a Hollywood actress. But after a few movies, her approach slowly changed for the better.
Anne Hathaway Now
After starring in the successful film "The Devil Wears Prada" with the legendary actress Meryl Streep, Anne has definitely picked up a few notes. Since the movie was so fashion based, it obviously rubbed off on the actress' perception of style. She now tops the best-dressed list and is a risk taker when it comes to personal style. Indeed, she has transformed into a stylish woman with impeccable taste.
Selena Gomez Then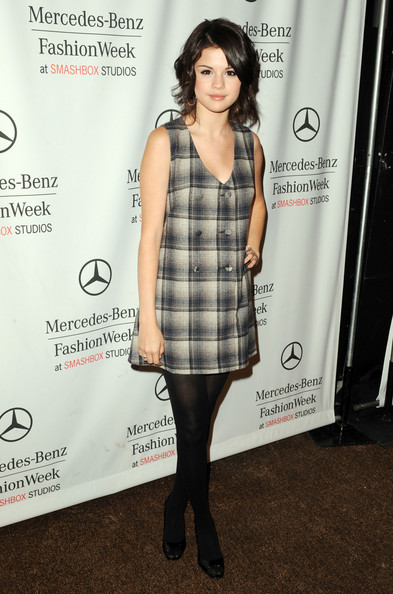 The Disney star was not always a standout when it came to her fashion sense. Her looks were always very mediocre and sometimes even a little too childish. The actress was never a favorite on the red carpet as she never came out of her comfort zone. But then again she was just a teenager so you could never expect her to be so obscene or vulgar.
Selena Gomez Now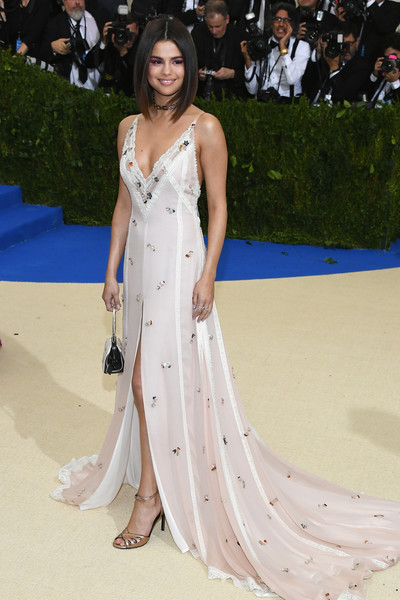 Selena Gomez has grown up to be one of the most famous Disney stars. She is currently the most followed person on Instagram and has used this platform to help her brand. With her fame and looks, she has become an asset to any designer who wants to widen their brands to be relatable to a younger clientele. Her red carpet looks have indeed become way more interesting than her earlier days.
Miley Cyrus Then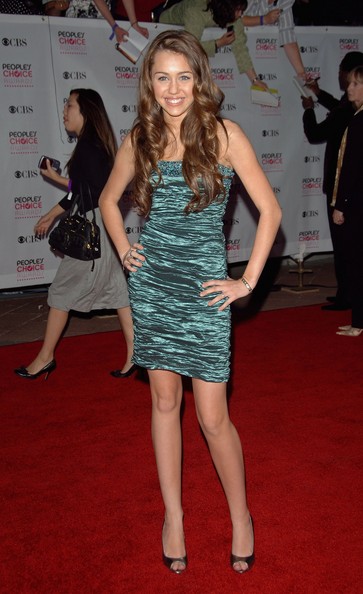 Miley Cyrus won over many fans as she starred in one of the most popular Disney shows ever, 'Hannah Montana'. Her charisma and charm were noticeable very early on in her career. As a young actress, she was very influential when it came to her style. Many girls wanted to dress up like her and for a very long time, she was every little girl's dream. But that soon changed very drastically.
Miley Cyrus Now
Miley Cyrus shocked everyone when she departed from her Disney persona and became a woman living on her own terms. Her look has clearly changed so much that it is sometimes unbelievable to think that she was Hannah Montana. Her first music videos as an independent artist made headlines everywhere as she wore skimpy clothes with a pixie haircut. She has turned down her excessive style to become a lot more elegant these days,
Charlize Theron Then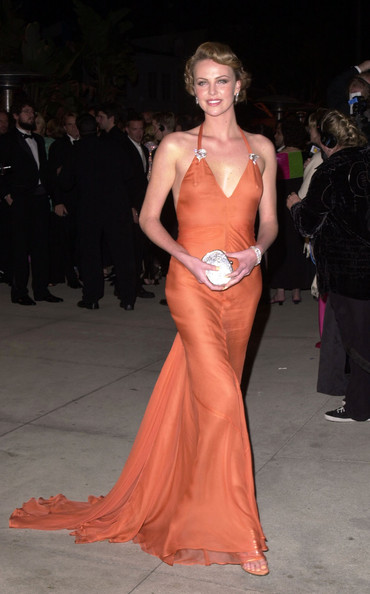 This tall drink of water has been a designer's favorite ever since she started her career in the entertainment business. She is a 6 foot tall woman so obviously the kind of gowns that she picks to wear will suit her way better than the models we see on the runway. Her beauty and elegance have captivated many people as she carries herself with such grace but still maintaining her badass attitude.
Charlize Theron Now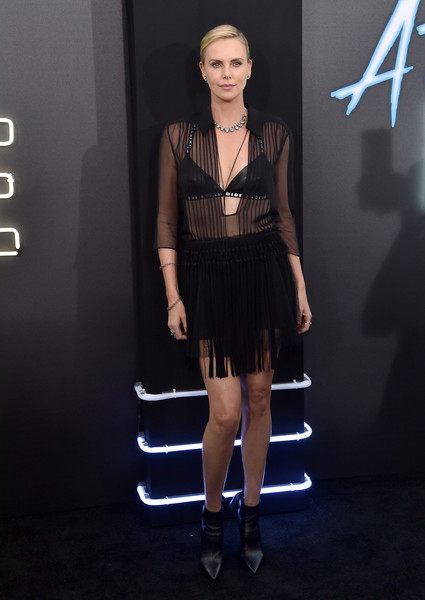 The South African beauty is still one of the most sought-after actresses to collaborate with by top designers. She has done countless endorsement deals and has been the face of many designers. Her style has always been appreciated by fashion critics and the look she pulls at major events are always noteworthy. Charlize is definitely one for the books when it comes to style and fashion.
Emma Watson Then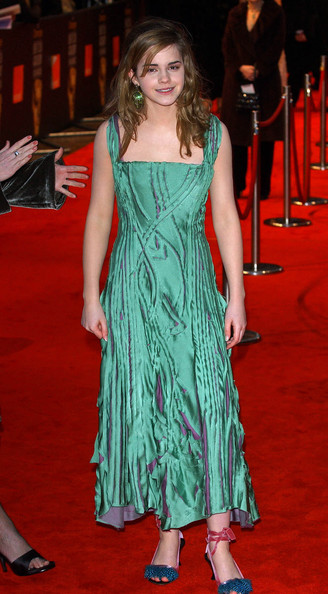 Emma Watson and her co-stars became huge stars following the success of their movie 'Harry Potter'. Her style as a young starlet was not something to brag about as it was very plain and simple. Her style was never striking but soon everything was about to change. Since Emma is gorgeous, it was high time before a designer took her under their wing to shape her style.
Emma Watson Now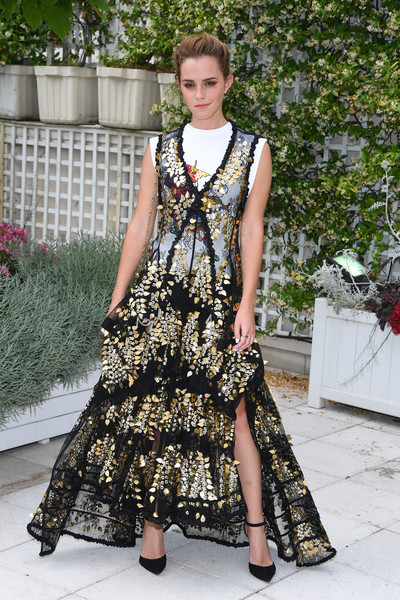 Emma Watson has become the face of Burberry and has indeed looked the part. Her style has morphed into something worth talking about. Her looks and her intelligence has also made it impossible to ignore as she has done some work as an activist. Designers love to dress her up as we always see her top the list of the best-dressed celebrities.
Kate Bosworth Then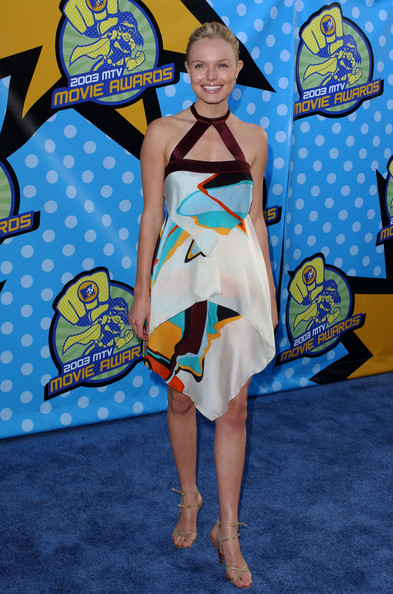 Kate Bosworth has remained very lowkey ever since the start of her career. Her style and looks on the red carpet have always been talked about as she had maintained a very impressive reputation on the red carpet. She often sports very effortless looks that ooze comfort while still maintaining that graceful effect she is so good at delivering.
Kate Bosworth Now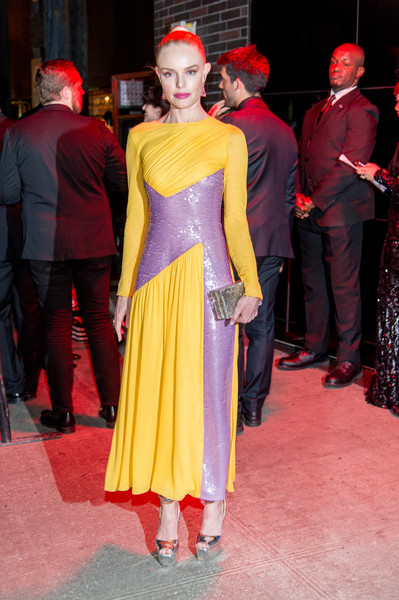 Even today, Kate Bosworth has maintained her status as a fashion icon among her peers. Her beauty is unsurpassed and so is her style. She never overdoes it but she knows exactly how to play around with her style always making it interesting. This would be the main reason why her style is set apart from her other peers who try to keep it simple and end up looking boring.

Jessica Alba Then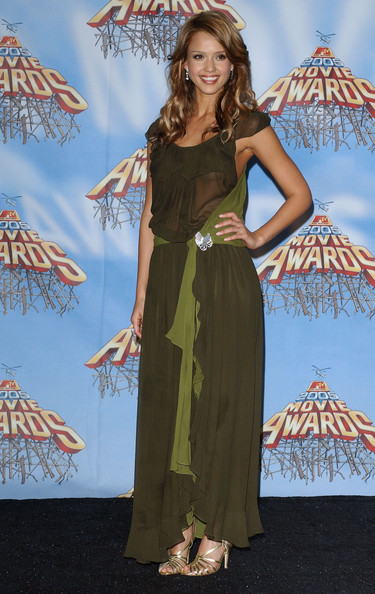 Jessica Alba has always been regarded as one of the most beautiful faces on the red carpet. With her glowing skin and that infectious smile. there is no getting away from her charm. Her looks have always been on trend and even at the start of her career, Jessica has indeed served many looks that are worth mentioning. Her style is practical yet never too dull.
Jessica Alba Now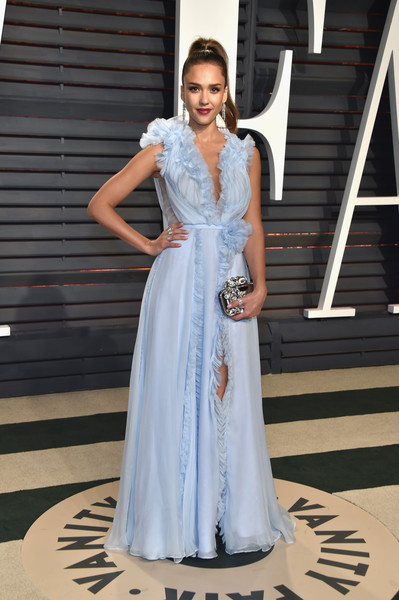 Jessica Alba has become a mogul as her business has received massive success. She has not changed up her style so much but is still very much on point. The young mother is still looking finer than ever and can still pull off the looks she rocked years ago. Just look at this particular dress she sported at the Vanity Fair Oscar party, she could still pass as a teenager.
Jennifer Lopez Then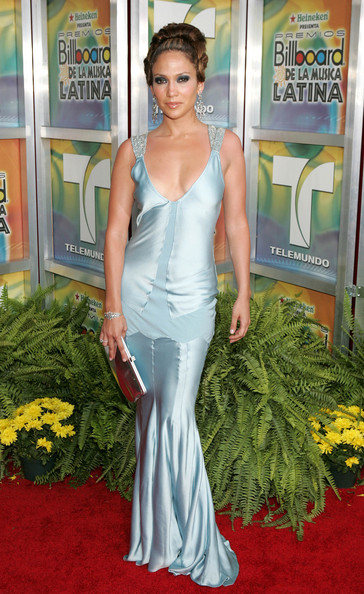 Jennifer Lopez has been in the business for a very long time now. She has changed up the fashion game so much and can be credited for bringing the street culture to the red carpet.
Jennifer Lopez Now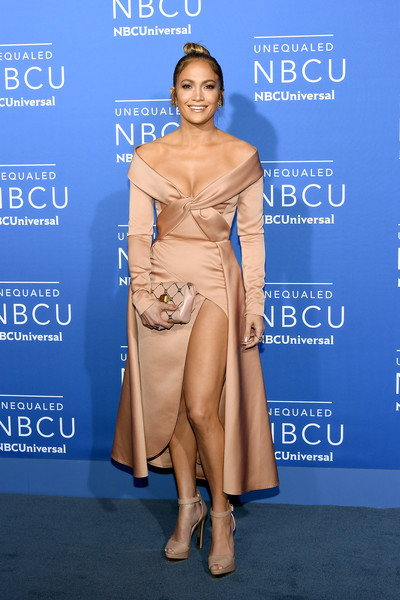 JLo has made several iconic appearances on the red carpet. She is still at the top of her game and is not slowing down yet. You can still see her glow and flawless figure on display at events.
Nicole Richie Then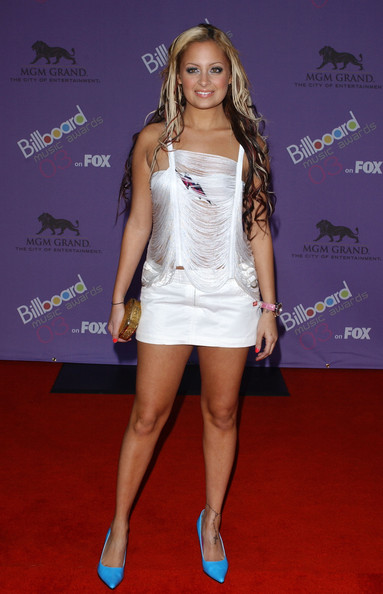 Nicole Richie was never the "it "girl when it came to fashion. Her style was always very trashy and her hair, a disgrace. Did she do this to herself on purpose?
Nicole Richie Now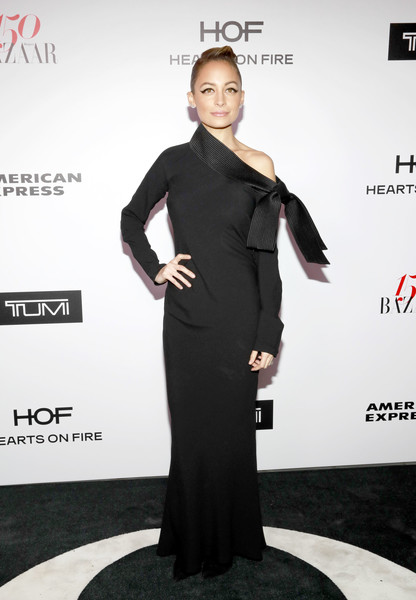 Nicole Richie is now a respectable stylist and her fashion sense has grown for the better. You would not even believe how good she looks now since she was a joke back in the day.
Eva Longoria Then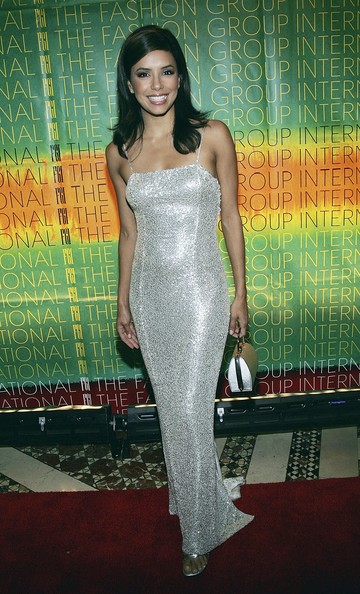 The beauty queen was not as tall as other pageant contestants but that did not stop her from winning. She may be short but ever since the beginning, she knew what worked for her.
Eva Longoria Now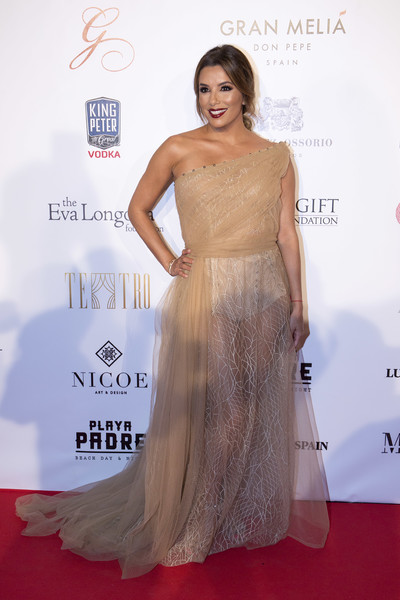 Eva Longoria is still rocking the fashion world with her petite figure with her style that manages to put women double her height to shame. She truly knows what is in and what is out.
Emma Stone Then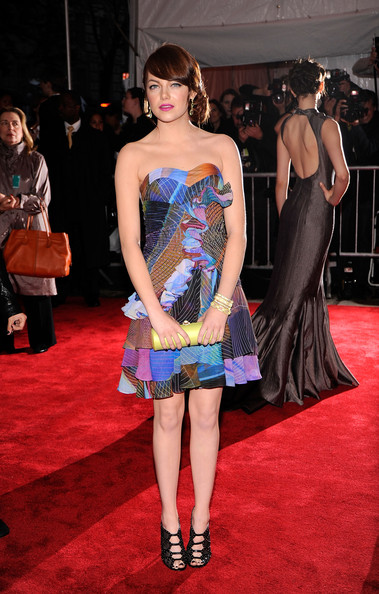 Emma Stone was an awkward young actress who gained fame very early on in her career. The redhead has never been so fashionable per se but was never a disappointment either.
Emma Stone Now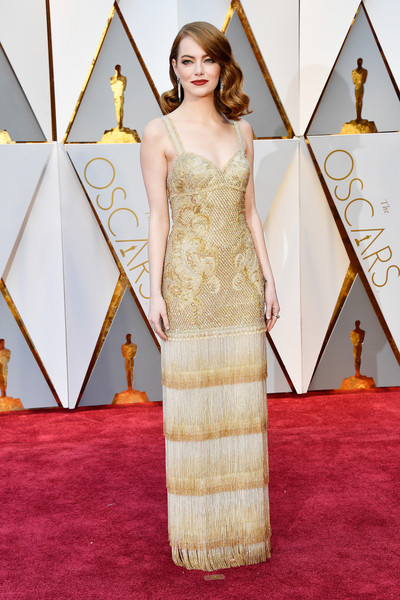 Emma Stone is currently one of the top paid actresses in Hollywood. This is obvious as the kind of dresses and gowns she pulls out are top notch as well.
Cameron Diaz Then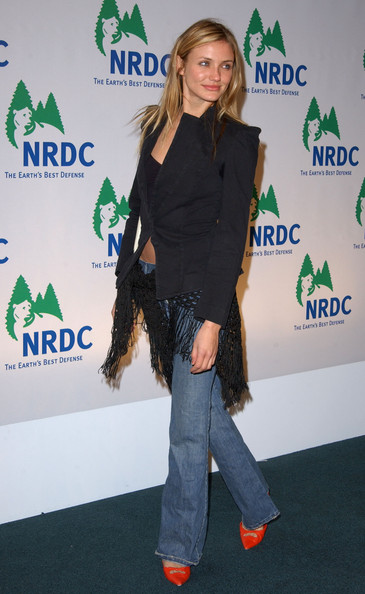 Cameron Diaz could do no wrong back in the day. She has Hollywood in the palm of her hands and so she was never wrong. Look at her outfit, it's so wrong but it still works. How?
Cameron Diaz Now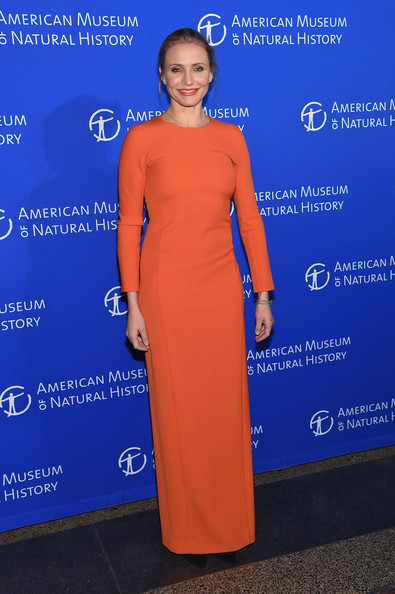 Cameron Diaz has aged a little and is quite visible. Her body is still in a very good shape and she is now happily married to rocker Benji Madden. Her style is still very distinct.
Leighton Meester Then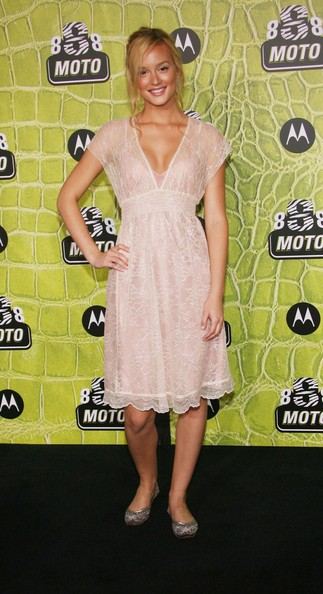 We came to know Leighton Meester as the rude high school mean girl Blair Waldorf on the show "Gossip Girl". Her style was still very childish back then. Just look at her flats!
Leighton Meester Now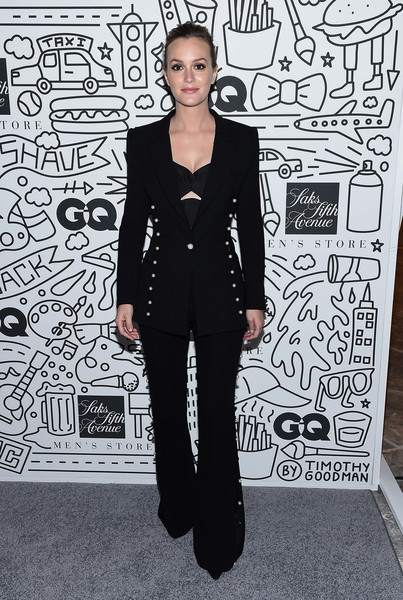 After starring in "Gossip Girl", the actress has picked up a few pointers when it came to fashion. She is now as sophisticated as ever and rocks every look she wears.
Dianna Agron Then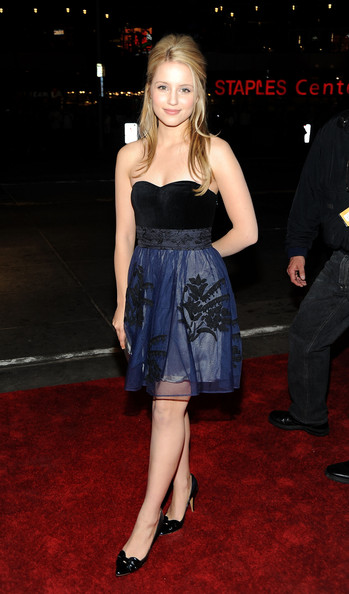 The star of 'Glee' is indeed very pretty. Even her style is sweet and adorable but that kind of fashion becomes dull very quickly. She needed to change up and quick.
Dianna Agron Now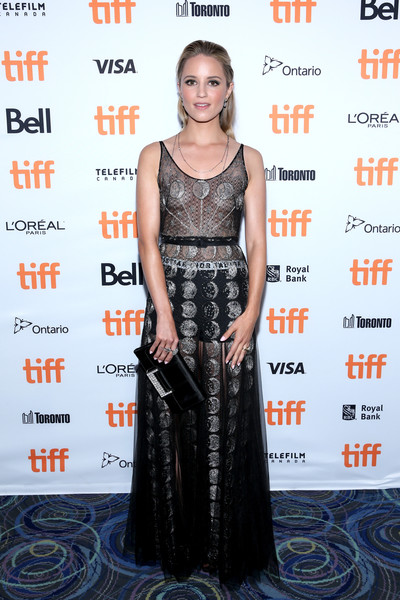 Dianna Agron has embraced womanhood and has morphed into a gorgeous young woman. With a face like that, it would be hard to make anything look bad.
Lea Michele Then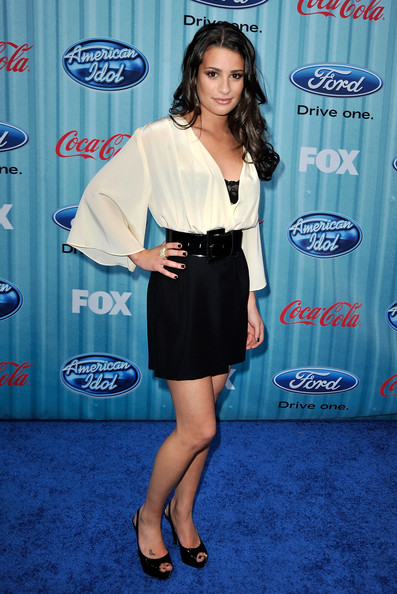 Lea Michelle is clearly an attractive young lady with massive talent in acting and singing. Her style was always very neat with a sexy twist.
Lea Michele Now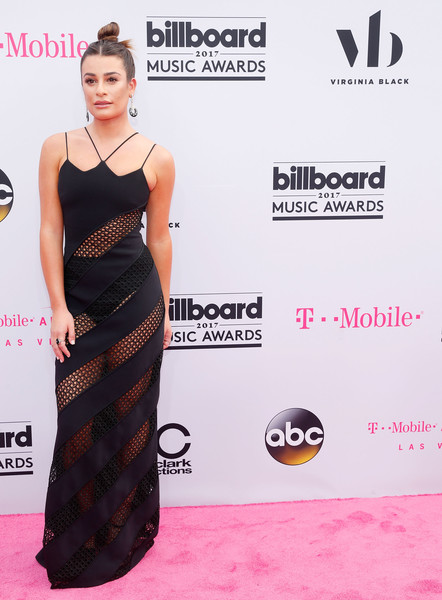 The gorgeous actress is now a grown woman who has taken risks in her fashion choices. She is definitely one to watch as her red carpet game is growing stronger and stronger.
Kristen Stewart Then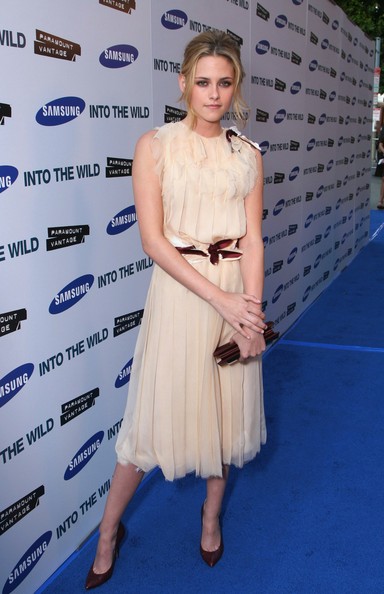 The 'Twilight' star has one of the most distinct personalities we see on actresses today. Even her style is a mash-up of feminine and masculine traits that she pulls off effortlessly.
Kristen Stewart Now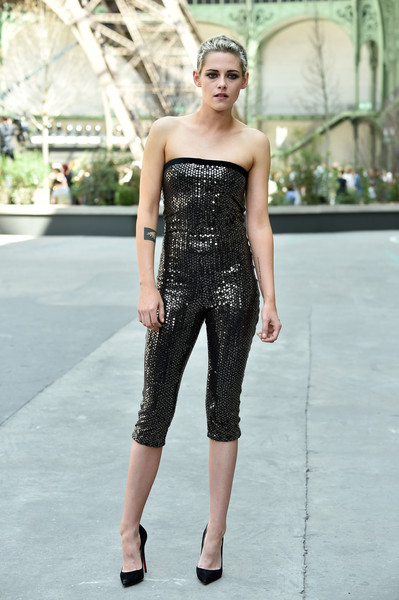 Kristin Steward has now embraced her bisexuality and is dating a woman. Her looks have also transformed into a way more masculine vie with a short bob and everything.
Olivia Palermo Then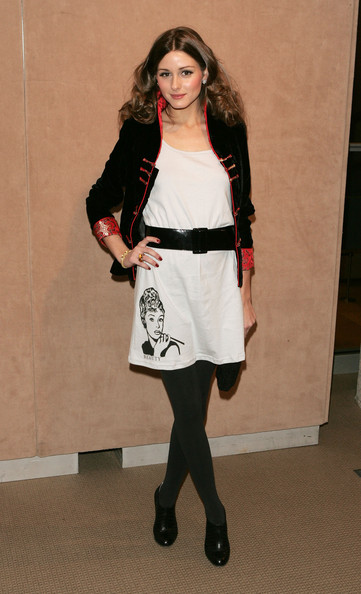 Olivia Palermo has always been a fashion risk taker and trendsetter. She is always seen in the front row of every major fashion show. That says a lot about her sense of style.
Olivia Palermo Now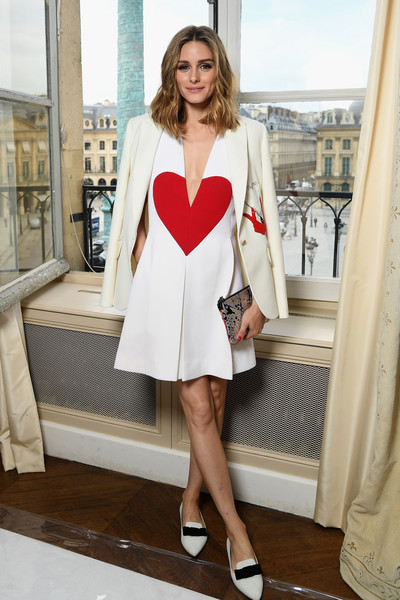 Till today, Olivia Palermo is still one of the most buzzed about stars when it comes to fashion. She is always the first to rock trends and is always serving looks that are on point.
Angelina Jolie Then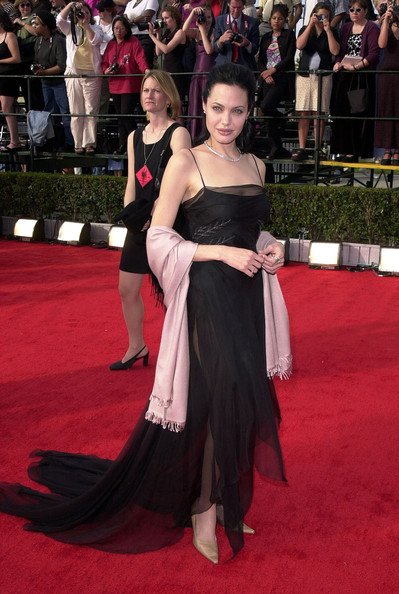 It is no secret that Angeline Jolie loves the color black. The beautiful actress would often wear black dresses to most of the events she attended.
Angelina Jolie Now
Angelina Jolie is now rocking colors and is still as beautiful as ever. Even after giving birth to 3 kids, the gorgeous mother still looks stunning on every red carpet she walks in.
Denise Richards Then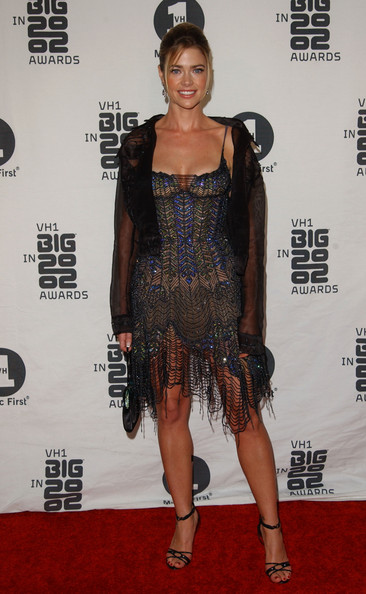 Denise Richards was the wife of defamed actor Charlie Sheen. She is a beautiful woman who did not need to glam up too much to enhance her beauty.
Denise Richards Now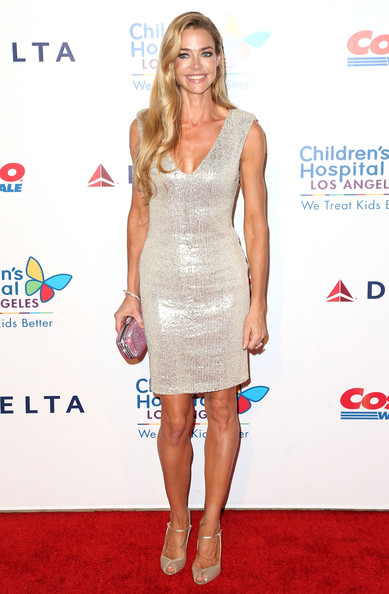 Denise Richards is now a little older but is certainly not slowing down. Her body and face are still so pleasing to look at. Her style still remains very mediocre.
Gwyneth Paltrow Then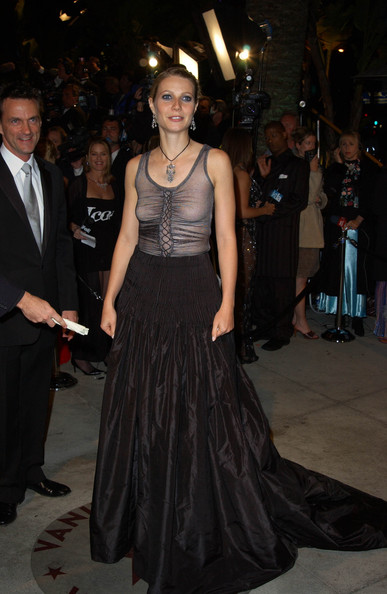 Gwyneth Paltrow is one of the most revered actresses of our time. She was always the one to watch when it came to red carpet styles even at the start of her acting career.
Gwyneth Paltrow Now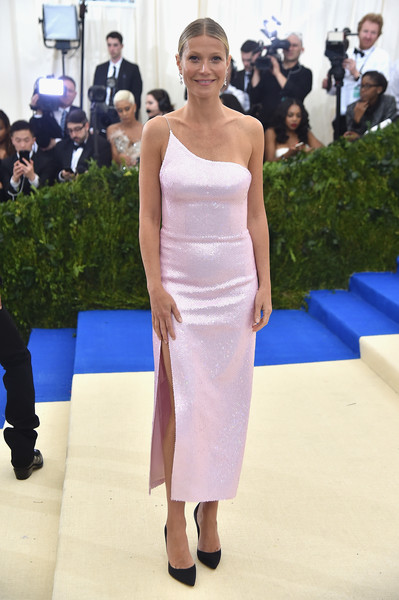 Gwyneth is still very much the center of attention at red carpet events. She either makes a very loud entrance or a very minimal statement that have both proven to be advantageous for her as a style star.
Paris Hilton Then
Paris Hilton knows she is hot. She was always working the red carpet wearing barely there clothing and doing what she did best: making headlines.
Paris Hilton Now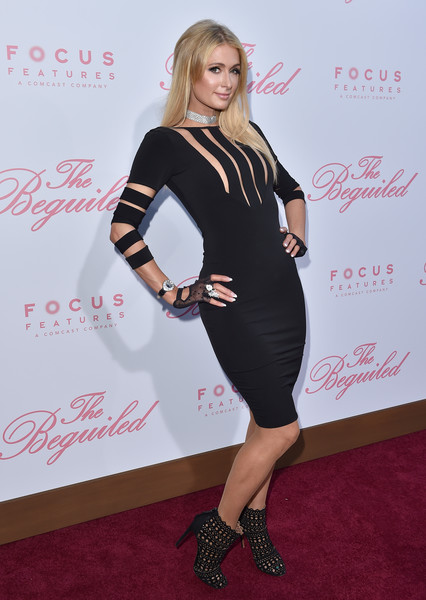 After years of being called famous for nothing, the heiress has proven how smart she really is as a businesswoman. She is now seen rocking more ladylike outfits these days.
Julia Roberts Then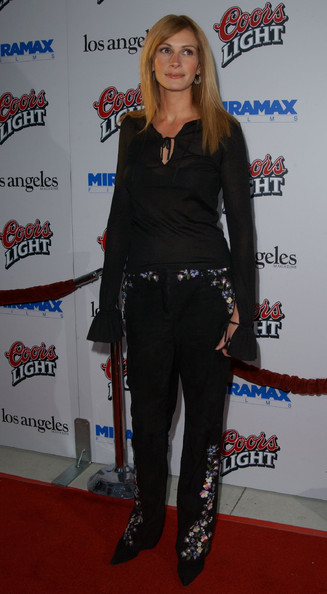 America's Sweetheart Julia Roberts has graced our screens with her charm, winning hearts all over the world. Her sense of style was sadly not worth bragging much back in the day.
Julia Roberts Now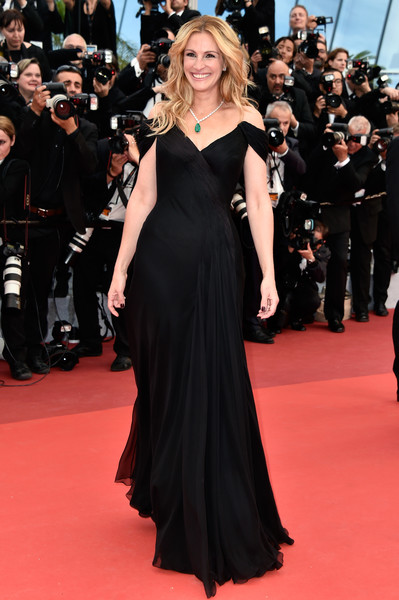 With a smile like hers, no wonder the beloved actress is still melting hearts these days. She rarely does any appearances on events but when she does, her fashion is always exemplary.
Alessandra Ambrosio Then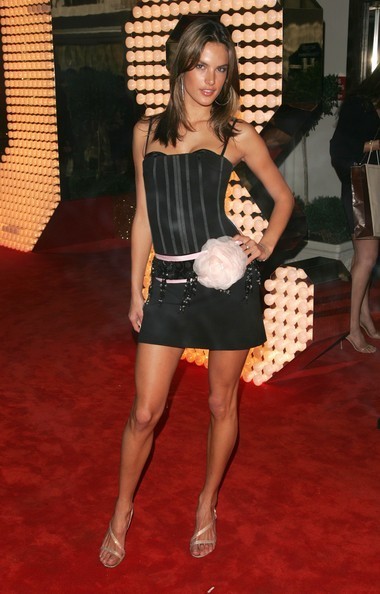 The gorgeous Brazilian supermodel is known for her body but not so much her style. She was obviously nice to look at from the start but never hit the mark with her style.
Alessandra Ambrosio Now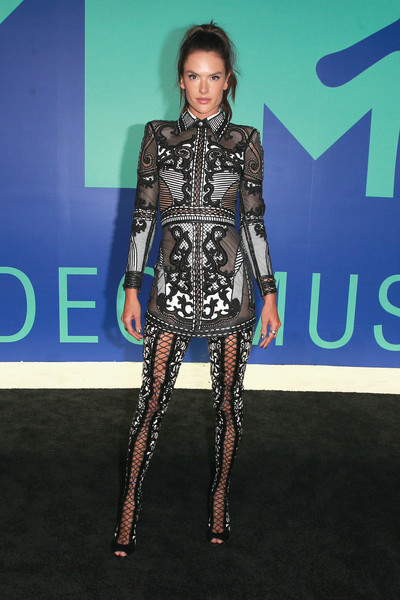 Alessandra is now a mother and her looks have changed a bit. She is still more beautiful than a majority of the new models. Her style has evolved too and is edgier than ever.
Connie Britton Then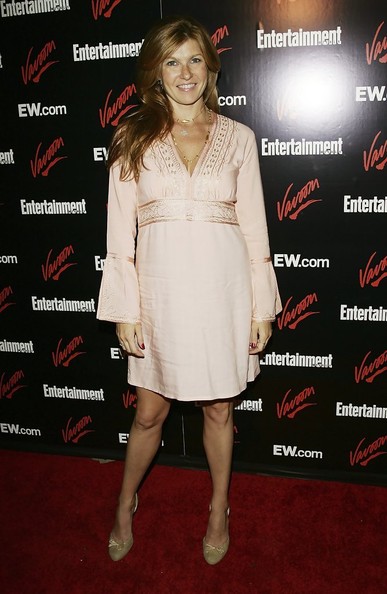 Connie Britton has been on our television screens for a very long time now. Her red carpet looks have been truly distasteful and were never quite a hit.
Connie Britton Now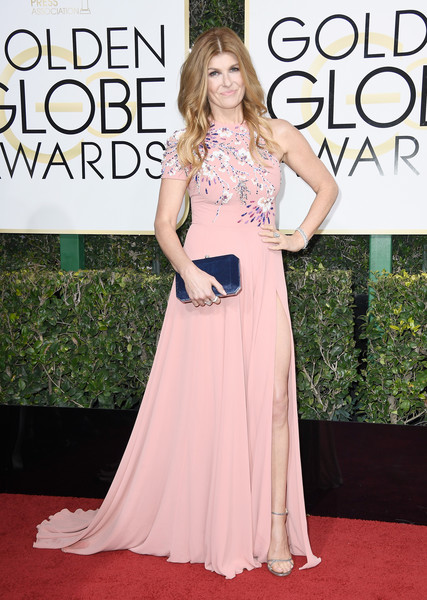 As the actress experienced more and more success and time under the spotlight, her style has evolved tremendously. Her looks have always been age appropriate and she has now mastered what looks best on her.
Katy Perry Then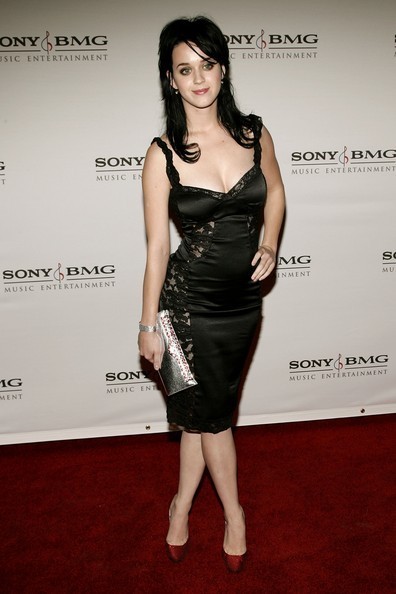 Katy Perry was a girl next door who managed to win over fans with her songs and inescapable tunes. Her style was always pin-up inspired and it suited her curves very well.
Katy Perry Now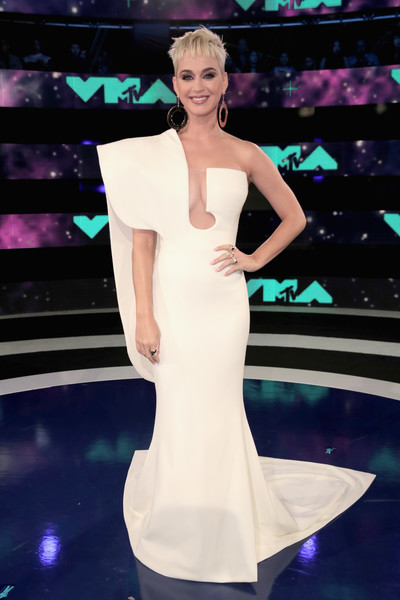 Katy Perry has grown to become one of the most successful pop acts in today's music scene. She switched up her long locks for a short haircut and her style has become very daring.
Jennifer Garner Then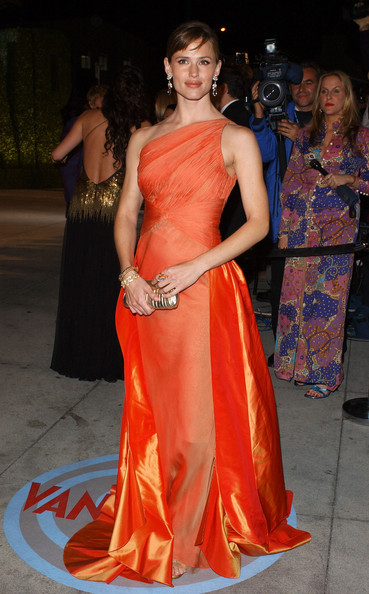 Jennifer Garner was always the poised actress ever since we started seeing her in movies. She is the epitome of femininity and grace. Her red carpet looks were never obscene or boring.
Jennifer Garner Now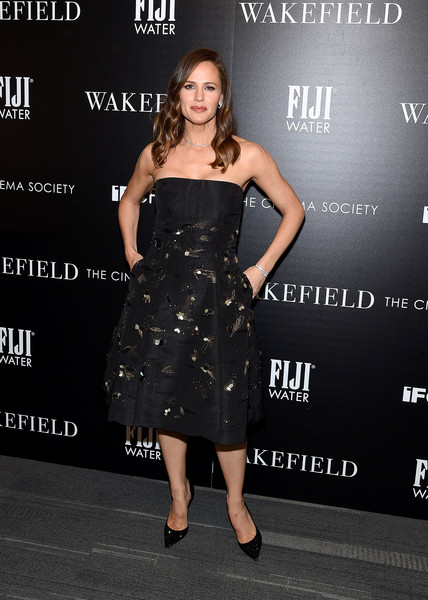 After her split with longtime hubby Ben Affleck, Jennifer has changed a lot as a woman. She still maintains her fashion sense that is clean-cut. Also, she has not aged too much.
Emmy Rossum Then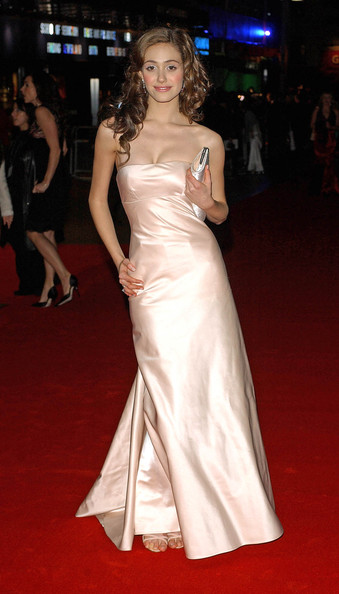 We all know Emmy Rossum is one of the most desirable actresses of our time. She has maintained a low profile even after starring in hit shows like 'Shameless'. Her style has always been classic with a modern twist.
Emmy Rossum Now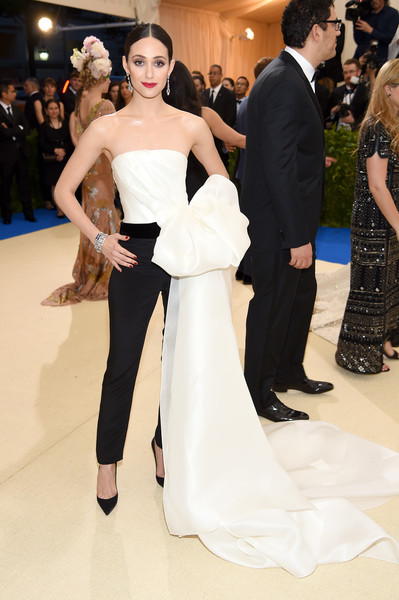 Emmy Rossum is indeed a talented actress whose work speaks for herself. She has managed to keep up with the times and always remains current with the look she pulls on big events.