When it comes to defining beauty, no other establishment is more biased than Hollywood. In a society obsessed with youth and beauty, it thrives off of the insecurities of young women by pushing a strict agenda of a bleached and botoxed beauty. It is no secret that younger actresses are preferred for roles rather than their older counterparts, who are relegated to the sidelines for playing the roles of motherly roles.
Breaking Barriers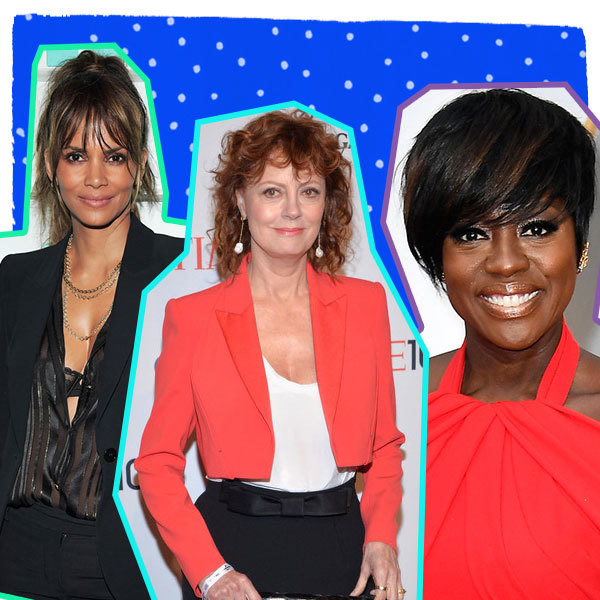 But some women in Hollywood are breaking away from this mold and marking their own territory in Tinseltown. Long gone is the time when actresses above the age 40 were deemed "too old" for leading roles; these powerhouse ladies are ushering in a new era where beauty on the inside is as important as it is on the outside. Where aging seemed to be a scary prospect, they are now indulging in their diverse beauty!
Click on to see these gorgeous ladies who are embracing the manifold nature of themselves and redefining beauty!

Viola Davis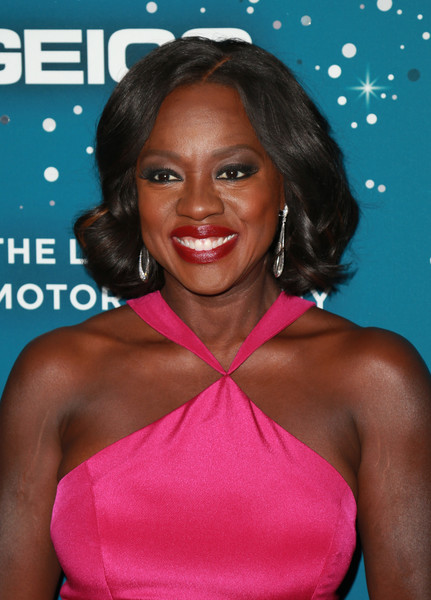 Viola Davis' childhood was far from the rose-tinted life she has today. She grew up in abject poverty and often had to resort to shoplifting and rummaging through garbage cans to find scraps of food. But that proved to be no deterrent for love of acting, although success came years later. Since her breakthrough in 1996, she has gone on to become one of the most awarded actresses in the industry. She is also part of the esteemed group of actors who have achieved the Triple crown Of Acting! In addition to being an excellent performer, she is also an activist and humanitarian who actively participates in campaigns for the betterment of people in poverty. Though her crowning achievement truly comes in the fact that she's so comfortable in her skin. In an acceptance speech in 2012, she perfectly encapsulated the true nature of her being – "I believe that the privilege of a lifetime is being who you are, truly being who you are. And I've spent far too long apologizing for that—my age, my color, my lack of classical beauty—that now at the age of, well, at the age of 46, I'm very proud to be Viola Davis, for whatever it's worth."
Demi Moore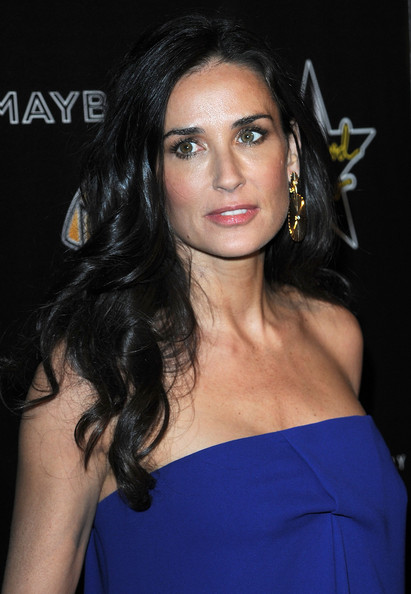 Demi Moore had humble beginnings in life and ambled along early on in her life as her family tried to make ends meet. She was born with an eye condition which took two surgeries to correct. The surgery brought about a dramatic turnaround in her looks, which opened her to the world of modeling. Modeling was soon followed up by acting, consequently garnering her attention as a sultry actress. She was constantly commended for her great physique and sensual roles in movies but little did the world know of her constant battle with low self-esteem and insecurities. Over the course of years, she has finally learned to accept herself as she is. In a thrilling disclosure to Marie Claire, she said, "For the moment I prefer to be a beautiful woman of my age than try desperately to look 30."

Halle Berry
Halle Berry had always been the belle of the ball since her school days. But that was not all! The Bond girl was an all-rounder as class president, editor of the school newspaper, and a member of the honor society. Her looks pushed her to participate in several beauty pageants in her teens and winning accolades in her endeavors. This drove her to try her hand at modeling and eventually transitioning into acting. The beauty is most famously remembered as a Bond girl in the movie 'Die Another Day' as well Oscar-winning performance in 'Monster's Ball.' The win effectively made her the first African-American woman to win an Academy Award in its 89-years-long history! The  51-year-old model-turned-actress has also featured multiple times on People magazine's 'Most Beautiful People in the World' and other similar lists. She humorously quipped about the title she was awarded in 2008 saying, "I don't know exactly what it means, but being 42 and having just had a baby, I think I'll take it."

Jane Seymour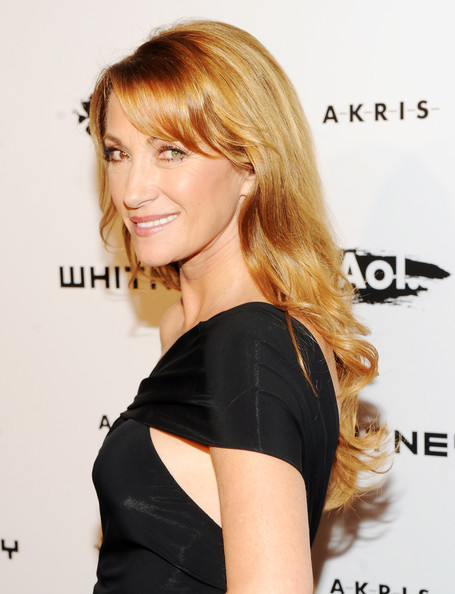 Another former Bond Girl! This English beauty was a professional ballerina in the making before knee injuries made her succumb to an early retirement from the world of dancing. She tried her hand in acting before she struck big as the Bond girl Solitaire at just 22 years of age! She was few of the lucky ones who escaped the curse of being a Bond girl when she took the advice of a casting agent who told her to lose her American accent. An abundance of roles landed into her lap after she took up an American accent, which made her easier to cast in movies and shows. She was even dubbed as the 'Queen of miniseries' due to her consistent appearances in one show after another. But along with acting, she also sports other talents such as being an author of several self-help books. As a mother of four, she is the celebrity ambassador for Childhelp, an organization for helping victims of child abuse and neglect. 
Lauren Hutton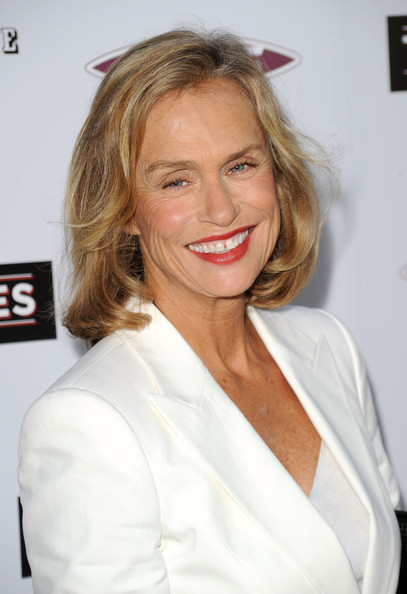 Perhaps one of the most iconic models in the history of modeling, Lauren Hutton's career is unrivaled. her career has been a series of highs and lows, before finally being heralded as perhaps the most illustrious model in the industry. The former Playboy Bunny initially had a hard time landing jobs due to her now most distinguishable feature – her gap teeth. She was often advised by agents to conceal it, before finally deciding to embrace her 'imperfection.' It turned out to be her defining feature which made her a distinguished model in the field. The 74-year-old often talks on the topic of age, and how older women are usually repressed in Hollywood. She stated: "I want them [women] not to be ashamed of who they are when they're in bed. Society has told us to be ashamed … The really important [thing] is that women understand not to listen to a 2,000-year-old patriarchal society." But perhaps her most important quote is, "We have to be able to grow up. Our wrinkles are our medals of the passage of life. They are what we have been through and who we want to be. I don't think I will ever cut my face because once I cut it, I'll never know where I've been." 
Angela Bassett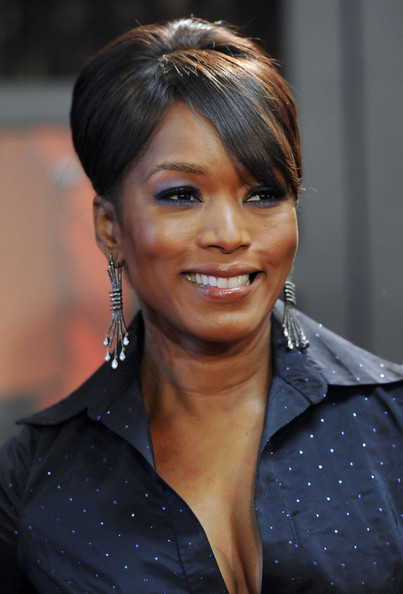 How many actresses can boast of being a Yale graduate? Angela Bassett sure can! With a brain rivaling with her talent, the 59-year-old is a dynamic actress. Born in the Harlem neighborhood, the actress always nursed a desire for acting since childhood. She was, for the most part, an excellent student in the academic field and was part of several school clubs, until college. Her aim in acting was to break away from the stereotypical roles assigned to black actors in movies and establish a new identity for fellow dark-skinned actors. She is best known for playing a variety of hard-hitting and emotional roles. Her performances pack a powerful punch with regards to the exuberance and captivating manner she portrays her characters in. Bassett refused to fall into the hole of playing roles for the sake of vanity, which proved to be her strong suit. Apart from pursuing acting, she is also a consistent presence in political campaigns and an active ambassador in UNICEF for the United States.
Tilda Swinton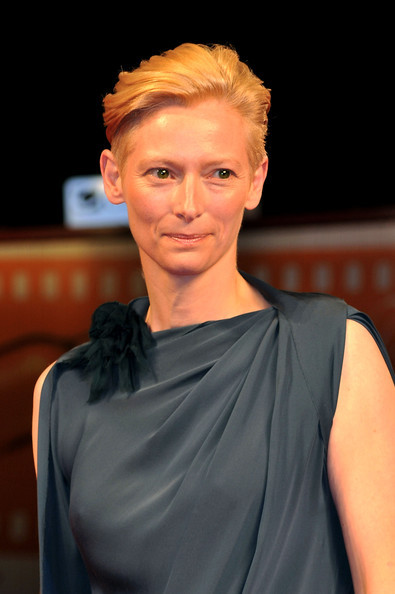 Is there any other androgynous beauty such as Tilda Swinton? We think not! Hailing from one of the only three families which can trace back their land ownership and ancestry all the way back to before the Norman Conquest, the actress comes from a rich familial background. When in school, she boasted of being classmates and friends with the late Princess Diana. She had her first taste for her craft when she was in college at Cambridge University. She had always expressed in the interest in the androgynous style, from which she draws her current fashion inspiration. Her unique and avant-garde style made her muse to many fashion designers. The 57-year-old is usually seen sporting minimal to no makeup in adherence to her androgynous style. 
Goldie Hawn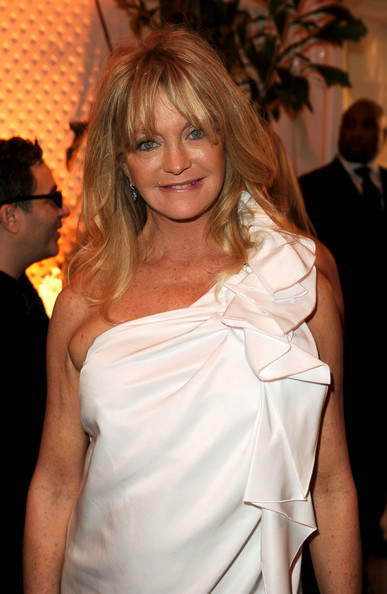 Blonde and vivacious, Goldie Hawn made a splash on the silver screen with her comedic chops which left audiences and critics wowed alike. Initially starting out as a dancer, she had even dropped out of college to pursue and teach ballet. When her dancing dreams came to an end, she moved to California to pursue a career in acting. What no one could have anticipated was how wildly successful the vivacious blonde would go on to become in Hollywood. However, the "It" girl of the 60s had always been conscious of her looks and body. As is the case with aging, the actress came to the realization over time the true secret of being happy – "The only thing that will make you happy is being happy with who you are, and not who people think you are."
Catherine Keener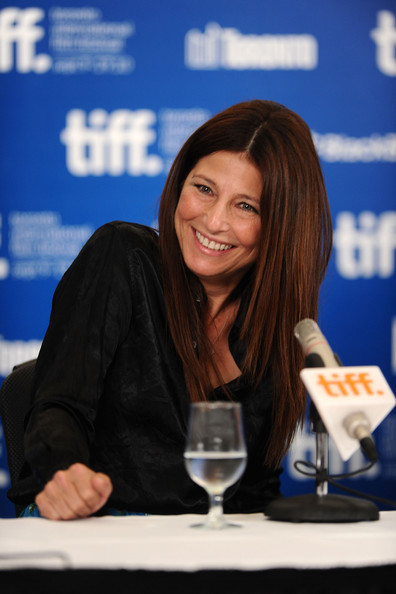 The Oscar-nominated actress actually started out as a casting director in Hollywood! She once relayed her keenness to foray into acting to her one of her superiors, and she soon found herself with a minor acting role in a movie. The struggle was all too real for the aspiring actress, as she was often deemed too plain and unattractive to play lead roles. The criticisms hit hard on Keener, she was even discouraged enough to stop pursuing the craft at the time. The actress was mature enough to let go of it, and insists, "Well, for one thing, I like being a supporting actress. I like to come and go in the film. The interesting characters are very few if you want to be the lead, and they depend on you being beautiful. Since I'm not interested in those parts, the pressure's off, in a way. I'm not cast for my physicality. I find that playing so many characters in so many films is a way to be in the moment." She has since found her niche in playing characters in independent and mainstream ventures alike.

Meryl Streep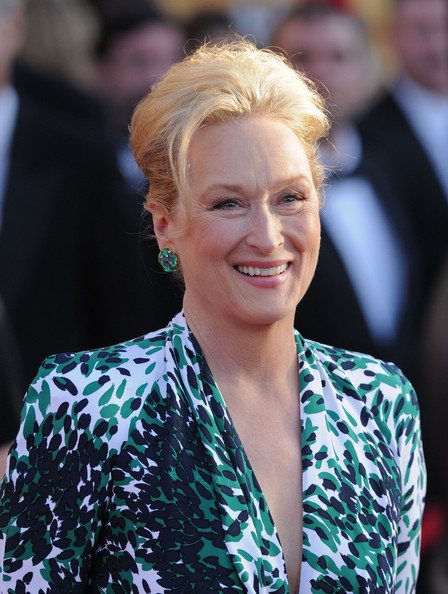 If you don't know of Meryl Streep, get out of here! A true actress, she is almost a chameleon when it comes to her versatility in roles. She began her career on on stage and progressed to films in the 1970s. It is not enough to wax eloquent about the highly decorated actress! With the most number of nominations awarded for any actress ever, she can perhaps be considered a darling of critics and audiences alike. Her extreme versatility of roles in a vast array of movies makes her actress to be reckoned with. She brings her own brand of charisma role she plays, yet the multi-faceted actress insists that she "didn't have any confidence in my beauty when I was young." No matter what she thinks, the audiences and critics both continue to be wowed by her performances.

Ann Curry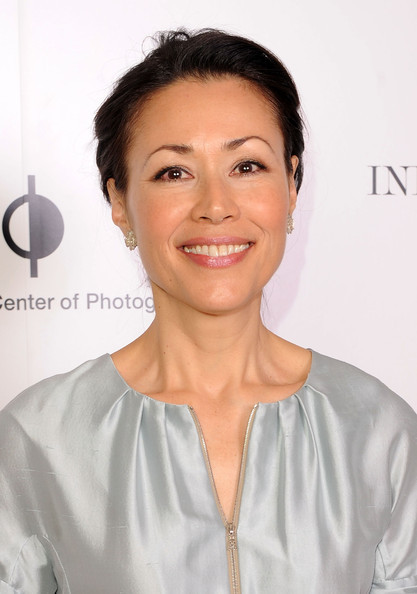 An active journalist and news anchor, Ann Curry has had an illustrious career so far. From being the first female news reporter at KTVL Oregon to scoring exclusive interviews with aloof and controversial figures, Curry has proven to be a competent journalist time and again. Her efforts in the journalistic field have even earned her several awards too. In addition to her brains, the former Dateline NBC anchor also has looks to match! Her father is American with French, Irish and Scottish blood in the mix, her mother is Japanese. It has led her to be included in People's "Most Beautiful People" list in 2010. But being a true journalist at heart, she said, "People are so obsessed with my hair, and I want them to care as much about what's happening in Darfur." 
Helen Mirren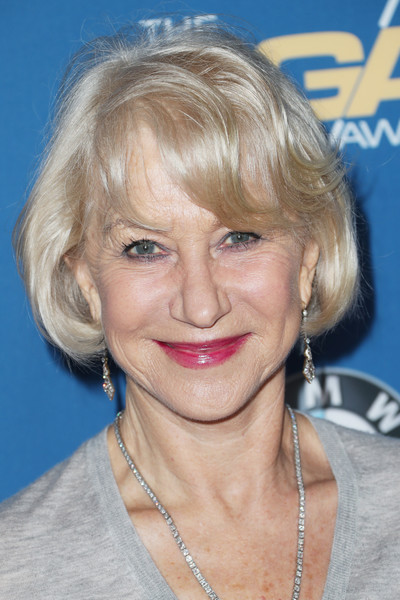 Despite being born into a family which had lineage tracing back to Russian aristocracy, Helen Mirren had humble beginnings in life. Her father had to leave his job at the London Philharmonic to pursue a more stable job, and that set the theme for Mirren's early life too. She was constantly chided by her parents to pursue sensible and stable options which would help her later in life, rather than theatre, which was her passion from a young age. But it seems like it paid off for young Mirren as she's now a highly revered and multiple award-winning actress! Her gorgeous looks and beauty helped her further her career, but she's gaining more attention now than ever for her mature charm. But she easily refuted it by saying," It creates even more pressure on women, and I certainly don't want to be a part of that. I'm not beautiful; I clean up nice … The fact that I look good at the age I am is bloody irrelevant."
Gloria Estefan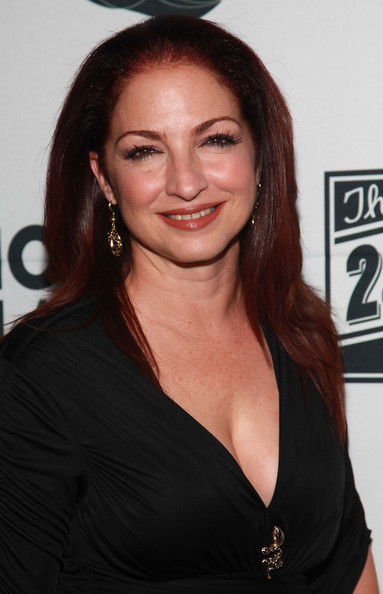 Gloria Estefan was bringing her own brand of Latin charms and tunes long before "Latin Explosion" of the late 1990s. Being the lead singer of the band with her husband where he was the keyboard player. Music was the only release for young Gloria when her family fell on hard times and she had to take of her younger siblings, leaving little to no time for a social life as result of it. With a story as if straight out of a fanfiction, Gloria and her husband fell in love when they performed as a band together. Their band, Miami Sound Machine, introduced the Latin fever to the masses and quickly popularised them to the top. Being a woman of color, she became an icon to many young girls through the 1980s and 1990s. Her simple advice for them was, "A woman's exterior beauty is a reflection of her internal peace and happiness." 
Susan Sarandon
Susan Sarandon is more than just an accomplished actress. She is a social and political activist and humanitarian who used her Hollywood fame to garner attention to serious matters. Apart from receiving accolades for her acting chops, she has also received awards for her humanitarian efforts! A very well-rounded person if we may say so! Her best and memorable performances include Rocky Horror Picture Show, Deadman Walking, Thelma, and Louise, among a whole arsenal of roles she's undertaken through her career. She is often touted as being gorgeous, and to that, she just says, "I feel beautiful on the red carpet when I see how happy my fans are to see me. I feel beautiful when I'm comfortable in what I'm wearing. When I feel strong and simple, edgy and elegant."
Oprah Winfrey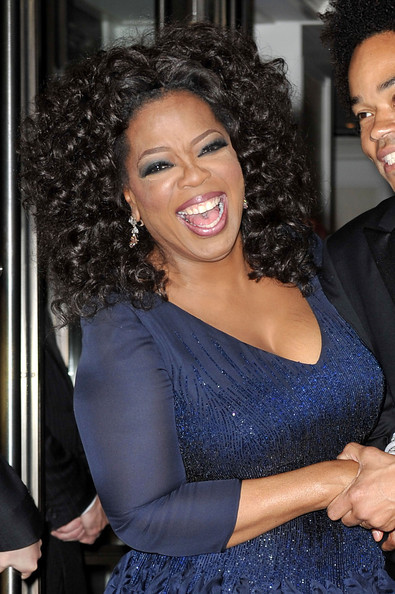 Celebrated talk show host, billionaire media magnate, and philanthropist, Oprah Winfrey founded a whole empire on her extremely popular talk show. Her intimate and relaxed approach to everyone on her talk show revolutionized the way talk shows were hosted! Not many can say that! The way she conducted guests on her show never made them feel that they were a part of just another run-of-the-mill interviews, but rather a personal chat with another person. She's also contributed largely to publishing due to her introduction of relatively unknown authors to the masses, and in turn, aiding in their rise in popularity and success. She's touted as one of the richest African Americans in the world!
Christie Brinkley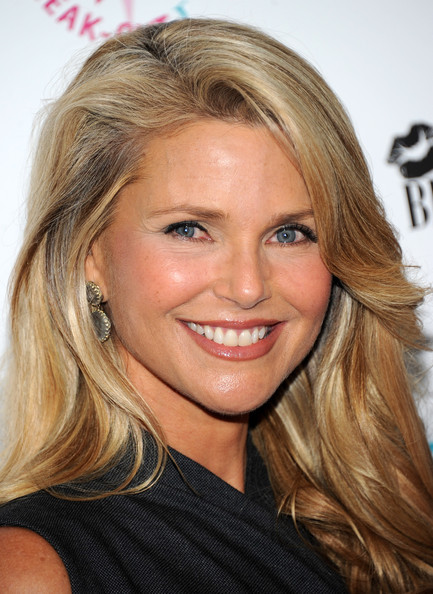 Christie Brinkley was a wildly popular model in the 1980s who graced more than 200 magazine covers! Blonde, blue-eyed, and athletic, Christie encompassed the quintessential All-American look, which was very sought after in the 80s. She never had inclinations to join the world of modeling and instead went to Paris to study at an art school in Paris. But as luck would have it, she was scouted by an American photographer on the streets, and was subsequently whisked away to the glamorous world of modeling! Even after the birth of her daughter, Brinkley continued to maintain her sex-appeal and charm, becoming a "poster mom" for the modern hardworking mother. Even after the wane in demand for her kind of All-American look, Brinkley continues to grace covers and be active in the world of modeling and being brand ambassadors to numerous brands!
Jerry Hall
Coming from a working-class family, modeling was never an option for young Jerry. But she decided to pursue her passion nonetheless, and left home at the age of 21, never having to look back again. She quickly rose to the top and became a supermodel all thanks to her statuesque proportions and sultry charm. While attempts to transition to an acting career met with modest results, she remained wildly successful in the world of modeling. She had a highly publicised relationship with Rolling Stones frontman Mick Jagger, a union which bore 4 children, one of whom – Georgia May Jagger – is following in the footsteps of mother dearest herself and is a supermodel herself now! 
Ellen Barkin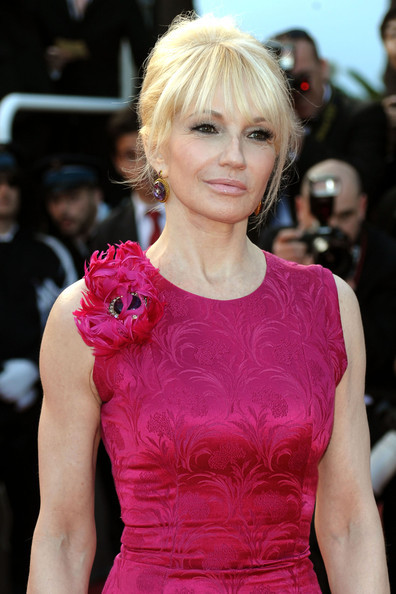 With squinty eyes and slightly off-kilter looks, actress Ellen Barkin often walked the line between steamy and comical. She had always housed a love for acting since her teenage years and decided to venture into the art after much contemplation. She studied acting religiously before foraying into acting. Unsure of because of her looks, Barkin did not realize that it would be the very thing that would launch her into the world of acting! Of course, once she got her big break in Diner, there was no going back for her. Her performances helped her win numerous awards over the course of years. From the unconscious young girl to a blooming beauty, Barkin always felt self-conscious of her looks – it wasn't until her mid-30s that she began to feel comfortable with her looks.
Jamie Lee Curtis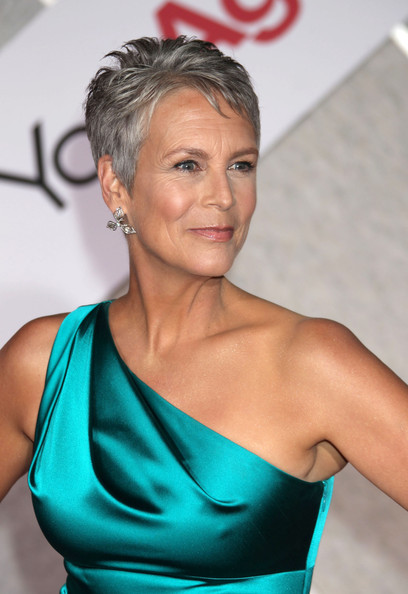 Although acting wasn't her first love in life, it's clear to see that that's what Jamie Lee Curtis was meant to do all along! With hits such as Halloween, True Lies, Trading Places, Freaky Friday, among many many others, she is a well-established and beloved actress in Hollywood. While studying at university, she was convinced to audition for the role of Nancy drew by a mate. While she didn't get the role, it made her realize her latent interest in acting. She soon dropped out to pursue acting. And alongside gaining success and awards for her performances, Curtis has also penned several bestseller's children's books. talk about being accomplished, whew!
Cher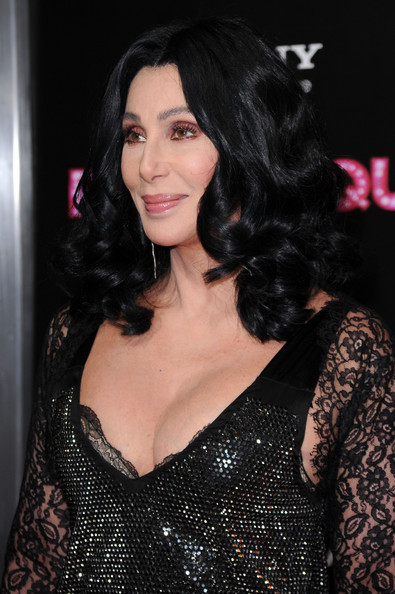 Establishing herself as powerhouse entertainer in a generally male-dominated hierarchy, Cher is a living legend in the industry. From Multi-million dollar record sales to award-winning performances in films, Cher is an entertainer through and through! Cher has had a long and illustrious career which is basically unrivaled save for a few. She is even hailed as the Queen of Pop for her contribution to the music industry and film industry alike. Although the even at the age of 71 she has no plans to slow down, she does have qualms about getting older. She stated, "I think Meryl [Streep] is doing it great … But I don't like it. It's getting in my way. I have a job to do, and it's making my job harder…"
Ellen DeGeneres
Talk show host, comedienne, LGBT rights crusader, humanitarian….the list of titles for Ellen DeGeneres goes on and on! One of the first few females to publicly announce her lesbian orientation (and subsequent backlash by suburban moms), Ellen has risen above the controversies and continues to be a popular host of her self-titled talk show. In the same vein as Oprah Winfrey, Ellen too has amassed a multi-million dollar empire thanks to her talk show. She continues to be the most well-known comedienne ever and an active icon for LGBT rights. If you want a good gay/lesbian role model, she is it!
Joan Jett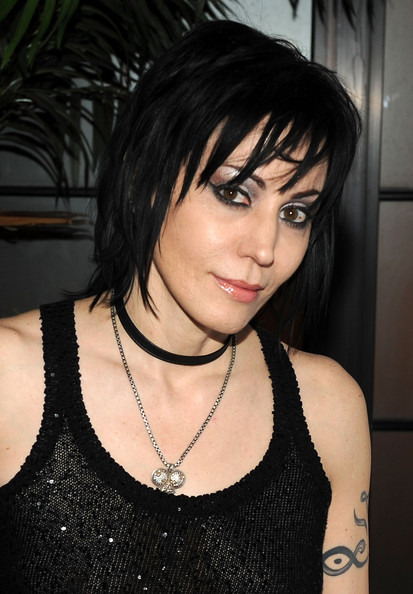 Frontwoman for the band 'The Runaways', Joan Jett is considered a pioneer in the male-dominated music industry. She started performing with her band at the young age of 15 with her band of fellow female musicians. The young group was shunned by audiences and critics alike but went on to become a punk rock icon. Her shaggy hairdo and raggedy punk clothing made her a style icon as well as a rock influencer in an era where disco music was prevalent. The style and music helped revolutionize and define the rock and roll era.
Susan Lucci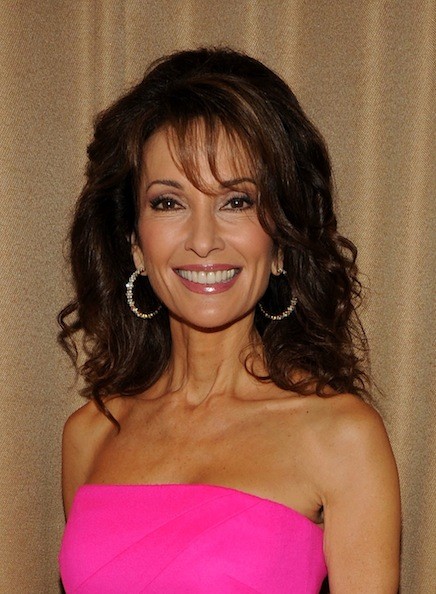 Susan Lucci's character of Erica Kane is lauded as the most popular character in the history of daytime television from many sources. Having a penchant for soap operas since childhood, when she landed a role on All My Children as Erica Kane, she never knew she would end up becoming the highest grossing soap opera actress in history. She has collected numerous awards for her portrayal, which has spanned the course of several decades. Apart from acting in the soap opera, she has also acted in several movies and other series since the cancellation of the uber-popular show. 
Kelly Lynch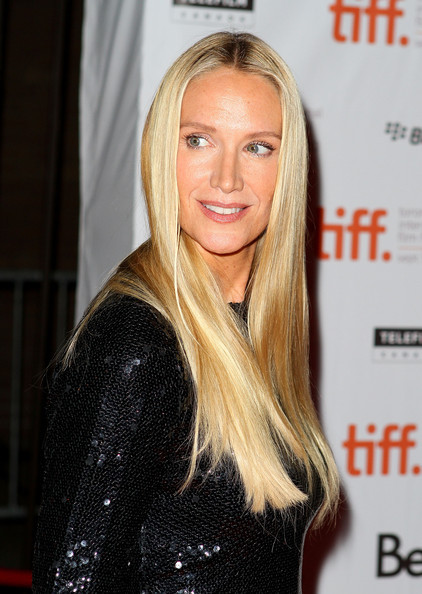 The admirers of this gorgeous actress will remember her form her arguably best-known performance in Gus Van Sant's highly acclaimed movie called the Drugstore Cowboy, This actress not only awed viewers with her role in this movie but was also seen gather praise in the remake of the movie 90210 as she played the role of a free-spirited music exec Laurel Cooper. Back in the year of 2011 this on time great model was seen playing a role in the much-awaited Passion Play which was directed by her husband Mitch Glazer. They have been known to be together since last 18 years.
Sharon Stone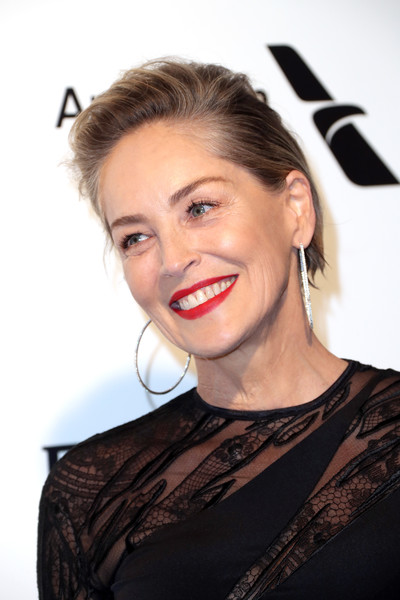 This unapologetically original actress once posed completely top in the Paris Match during the year of 2010 while saying, "Is there an age when one shouldn't be allowed to do certain things, to show one's body?" So, it's quite unsurprising that she will not be limited by the backward notion of age-appropriate clothing, she tells the More magazine, "I wore leather pants when I was 20. I'll be wearing leather pants when I'm 70. Because that's my style."
Mary Steenburgen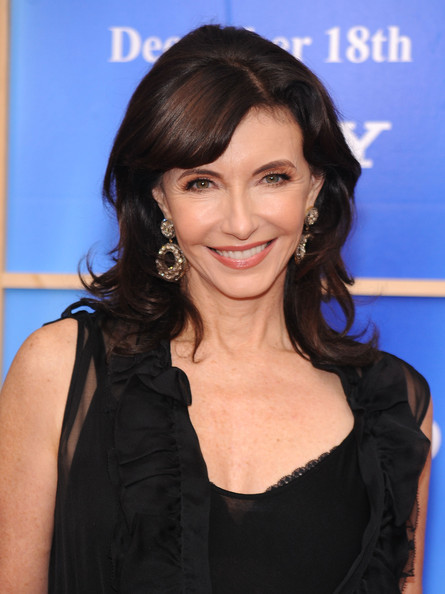 When posed with the question that what makes this gorgeous star makes her feel beautiful, Mary Steenburgen replied that "The fact that I get to love someone so much and that I'm loved back so deeply. Because of that one amazing and very lucky fact, my life is filled with a lot of laughter and a family that I adore … I just think that those things are far more powerful than any creams or procedures. I don't think there's a substitute for loving and being loved, in terms of beauty."
Barbara Hershey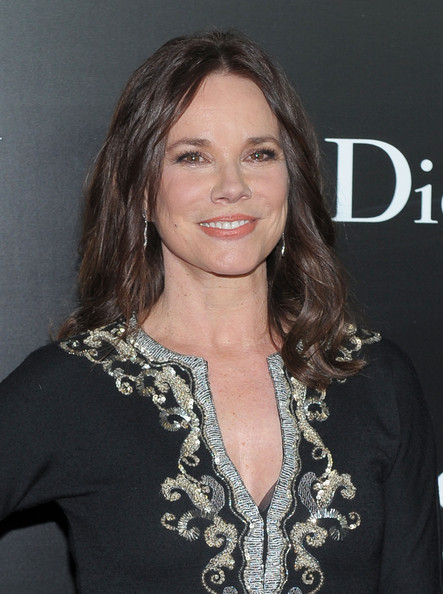 It was back in the year of 2010, This talent actress terrified the moviegoers and even generated Oscars worthy buzz with her role in the movie Black Swan. Even after having a ton of achievements under her belt this actress still feels that the film industry needs to be more welcoming of women of certain age. She confessed To FanGirlTastic, "[The] thing is that you relax more as you get older. I have more fun than I used to have. There are a lot of wonderful things about getting older, as long as you're healthy and curious and alive, it's a great thing. And film should reflect it."
Kim Cattrall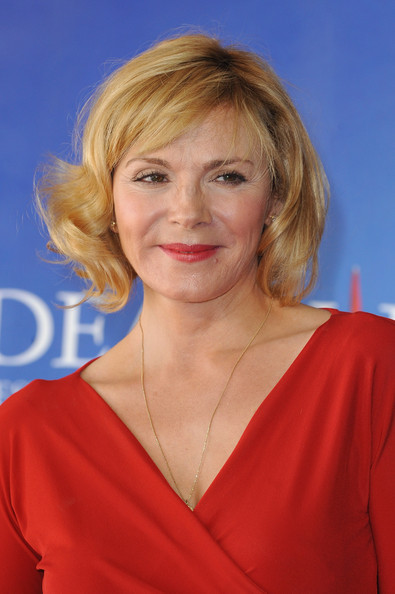 Kim Cattrall, also well known amongst her fans as the poster girl for naughty and hot women of a certain age. This is all thanks to the role she played in Sex and the City and the saucy one-liners delivered as Samantha Jones. She Told Good Housekeeping, "My 40s were pretty great, but now, in my 50s … there comes this wonderful self-knowledge. You're not trying to be somebody else or do something else with your life. You think: Here I am. I've gone through this, I've survived that, and I know who I am now."
Iman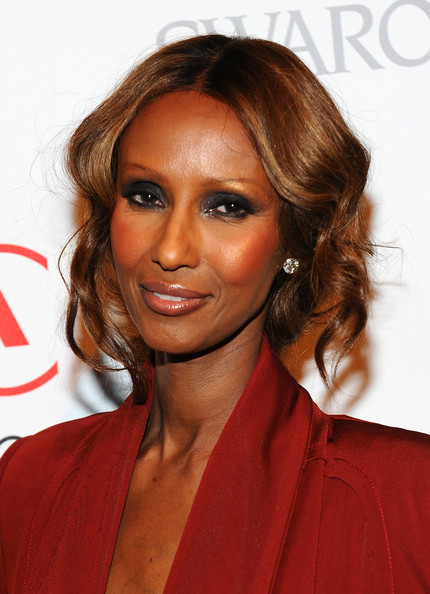 This former supermodel, beauty connoisseur and a prominent television personality Iman is the firm advocate for everything that can be considered falling under the category of glamour, she voiced her opinions quite loudly saying that "Feeling beautiful isn't about a trend or a particular look. It's about treating yourself fabulously. No matter your age or your skin tone, you've got to love the skin you're in."
Andie MacDowell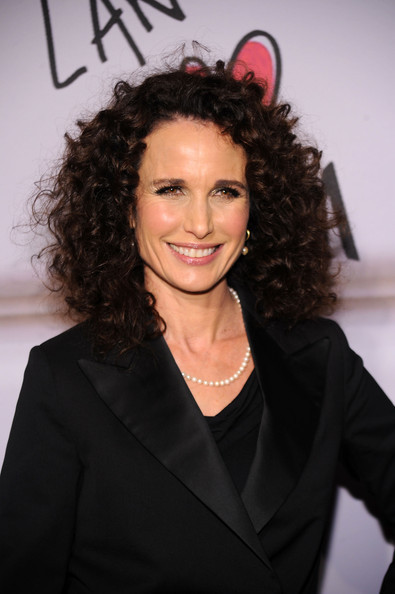 This mother of three gorgeous kids believes in the power of positive thinking and sunblock along with the healing powers of yoga and thanks to a little help lent by L'Oreal's Visible Lift Serum Absolute Advanced Age-Reversing Makeup she is always on the top of the game both on and off screen. This south Carolinian beauty prefers to spend as much time with her family as possible which includes her daughter and also an actress, Rainey Qualley.
Geena Davis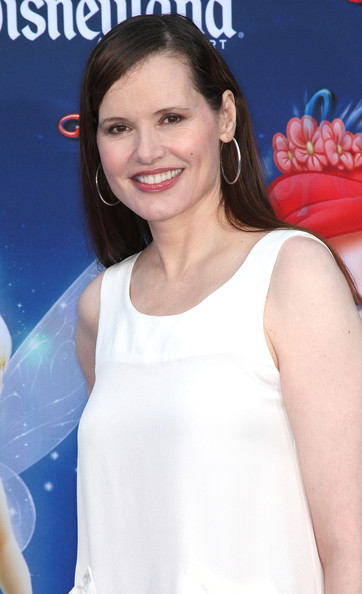 Thanks to discipline and control imparted to Geena Davis by the regularly practicing archery she is able contentment. During an interview with the Good Housekeeping, she said, "Becoming confident in my physical abilities, acknowledging that I had a right to take up space and be happy with my performance, was the final piece of the puzzle … I began to really like myself." Back in 2004, this proud mother-of-three was also a founder of See Jane, which happens to be social media company out there to fight against injustice against women.
Holly Hunter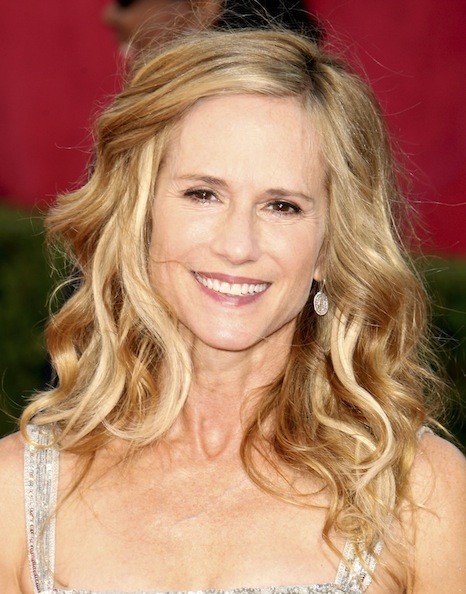 During the year of 2010, the fans of this gorgeous actress had to bid her adieu when they were met with the news of the show begin canceled. Though it was hard for her fans to part ways with this twisted yet profoundly sexualized female lead, It inevitably happened. This AAW hunter, who seems to enjoy challenges and lives for the thrill of it is sure to make a return on the small screen again sometime in future and maybe portray yet another powerful unyielding female lead!
Jennifer Grey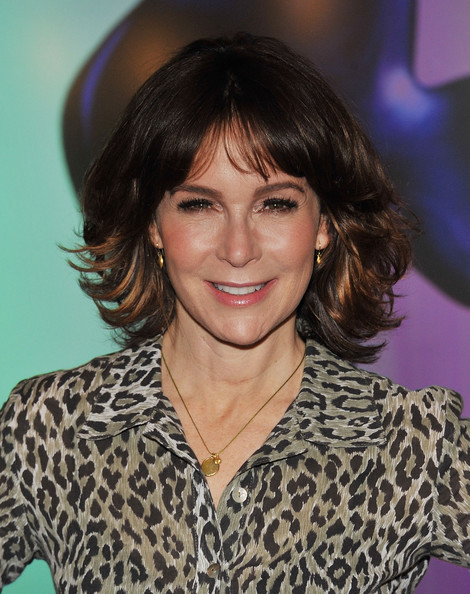 Fans of this jaw-dropping beauty might remember her from her days in the show Dancing With The Stars where this unyielding woman was seen competing even while having injuries to take home the winning prize with her although during an interview she admitted to being under immense pressure in the whole duration of the show, this just goes on to show how strong she really is. On the question of beauty and youth, this is what she had to say, "Aging is inevitable and the idea that we can be eternally youthful is the pitfall of our society.
Julianne Moore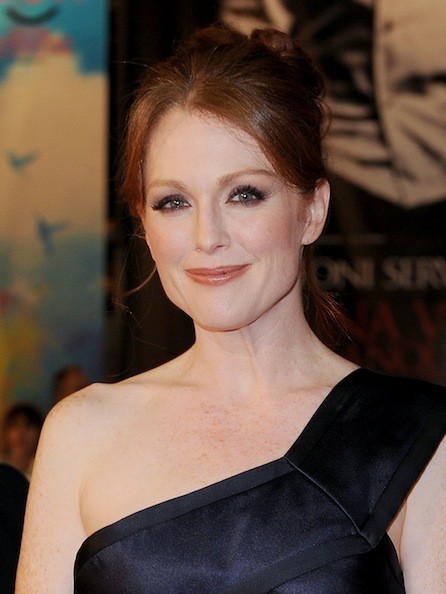 Whilst draped in linens one can't help but think of a Greek goddess Hera when they see Julianne Moore in 2011 Karl Lagerfeld Pirelli Calendar, displaying the kind of elegance is near impossible to replicate in today's day and time. As any true fan of 30 Rock will attest to you, this Bvlgari Model is even more adored for her Perfect comic timing on top of her amazing acting skills. Even she is aware of this talent of hers which is why she sometimes likes to refer to herself as the "hundred-year-old model".
Cheryl Ladd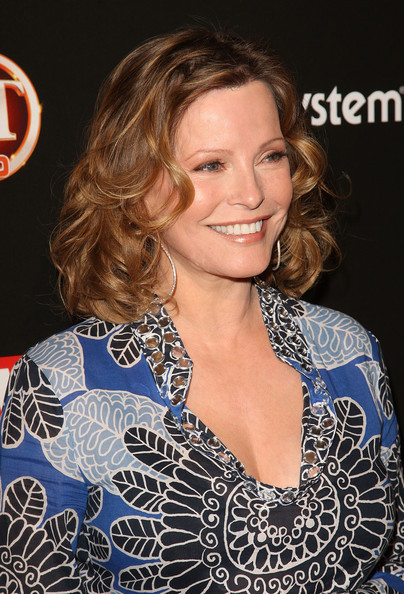 While this beauty first shot to fame via her hit 70's movie named Charlie's Angels, this native of South Dakota made her very first debut in the Hollywood scene as a singer in the Melodious animated series Josie and the Pussycats. This skilled actress also has quite a knack for golf and is equally impressive in playing the role of the daughter to Jordan Ladd who went on to say that "I feel beautiful and loved when I walk into a room and my husband of 30 years stops what he's doing and says, 'Wow.'" Even at this leg of her life, she is easily one of the most vivid and amazing people on the face of this earth.
Lynda Carter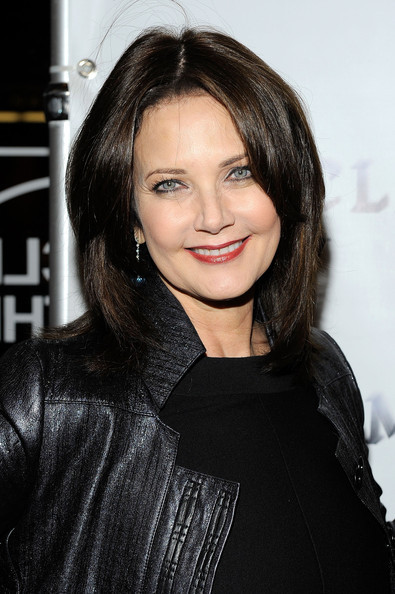 Lynda Carter or as many of her fans would know her as the Wonder Woman is one if not the most iconic faces in the Hollywood. She is the star responsible for bringing to the character of Wonder Woman to life on the small screen. But this Arizonian beauty is not only an accomplished actress but is also a very well renowned vocalist. One of her albums even made it to the number 10 spot on the jazz charts during 2009. When an interviewer inquired about this daily regime, Carter said the that she likes to keep an aloe vera plant inside of her bathroom which she uses daily to help heal and cure her skin of any ailment.
Bo Derek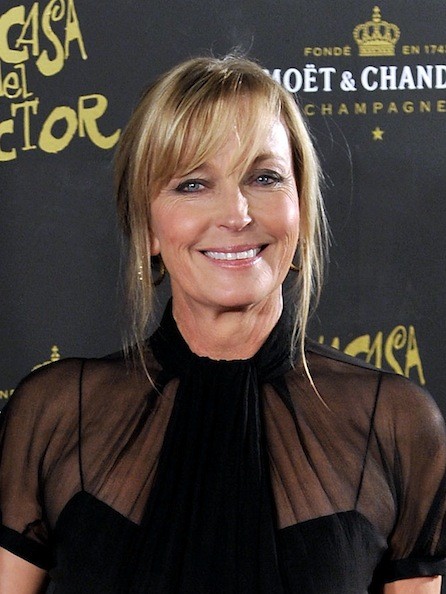 Bo Derek can easily be regarded as one of the very rare kind of ladies who managed to spark an international hair trend with her signature flick on top of her head. It has been over 30 years since this talent powerhouse had awed both male and female audience alike in 10, yet till this day she continues to fascinate and inspire them. In 2008, this adept horse rider and also the soon to be the bride of the 'Sex and the City heartthrob John Corbett confessed to Ok! Magazine that, "I look at my lines and I think, 'Well, shoot! They're marks of a lot of fun."
Katey Sagal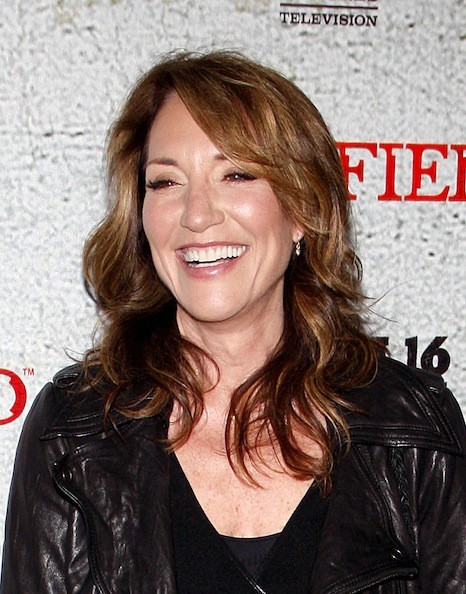 In the cult classic show Sons of Anarchy, this gorgeous actress was seen playing the role of one of the strongest female characters in the history of TV shows as she can be seen living a life of a sexual matriarch of a criminal motorcycle club, who goes without saying is a real badass.  It is rumored that this role was written with this actress in mind. Not very long ago this actress/ singer and a mother celebrated her 50th birthday and to commemorate this occasion she even got herself a tattoo of a reptile near her ankle bone while getting said tattoo she is  known to have remarked that "a new part of [her] life."
Olivia Newton-John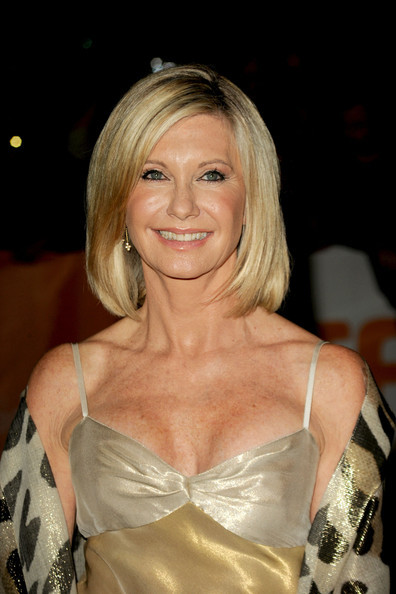 Olivia is not only a warrior but also a survivor as she is known to have beaten cancer. In the year of 2004, this Australian cutie confessed to Andrew Denton that her scoff with cancer has helped her immensely in getting a better prospect at life and it's meaning "I shed an innate fear of dying. When I read some of my old interviews, I would talk about that or I would talk about getting old and dying. Now I'm grateful to get old. I feel it is a blessing if I manage to get there."
Beverly Johnson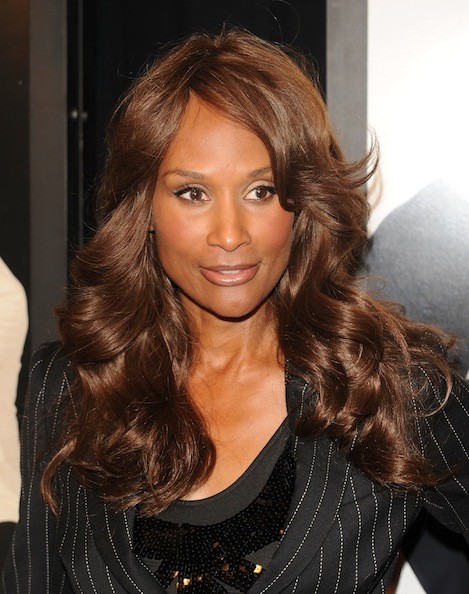 We feel confident when we say that that Beverly Johnson knows a thing or two about acting and looking damn well gorgeous while doing it.  This absolute stunner and the former queen of the catwalk is known for her very own line of haircare products as well as her very own wigs. She is also known to be an avid golfer and also enjoys her exercise routine along with her personal trainer through the help Skype multiple time in a week. She confessed during an interview saying, "We're living a lot longer so we might as well look good while we're here."
Madonna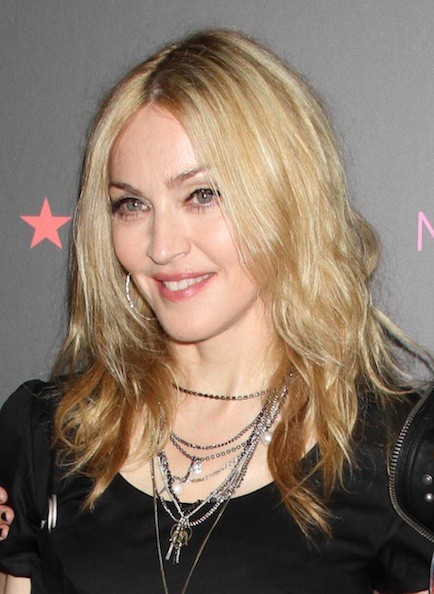 From the perspective of an outsider, it might seem to you that in the life as lavish as Madonna 's there will be no downtime. During the year of 2009, this pop icon decided to launch her very own junior's clothing line and even went on to open her very own fitness and health center. In her peak years, this celebrity was seen starring in Dolce & Gabbana ad campaign and even starred in several Hollywood flicks such as sweeping, two-tiered drama (W.E., starring Abbie Cornish). Now, this mother of 4 beautiful children is known to be embracing a calmer and peaceful lifestyle saying that "I reached an age where I allow myself quiet phases and I learned to enjoy them."
Kim Basinger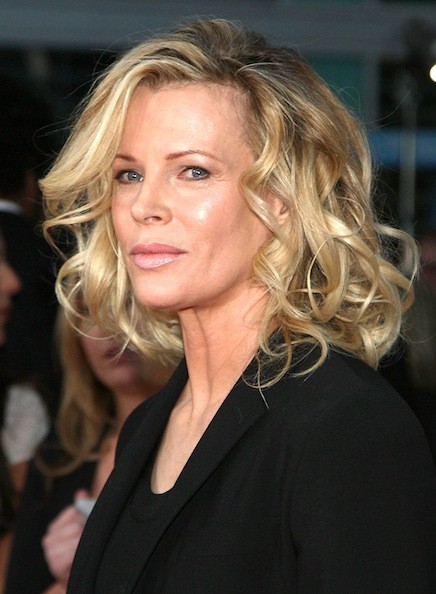 This Academy Award Winning actress was once seen confessing in an interview with an esteemed magazine saying, "I do really wish we had more of the European feeling of age in this country because it has put so much pressure not just on the women, but on the men and the children, too. It's sad to see a little 8-year-old like my own look at the other girls and start holding in her stomach … So I hope to adopt that same attitude as I get older and bring it into my home."
Sela Ward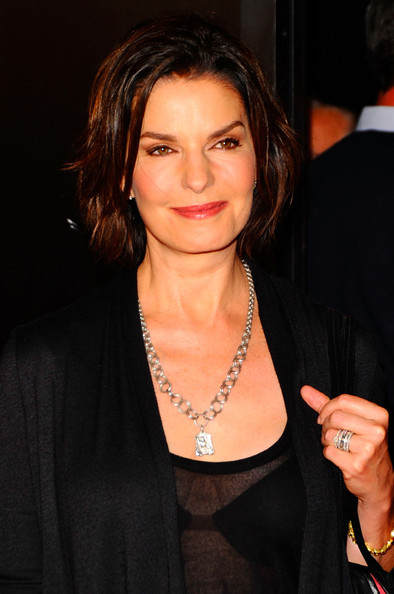 Sela Ward is a proud Mississippi resident who was quite recently interviewed by Home Journal where she said that "There isn't one person out there that's over 50 — or 47, for that matter — who looks fabulous that hasn't had some help, whatever it is." Back during the year of 2010, This actress decided to take a break from her early retirement and take a stand against crime in the hit TV show CSI: NY And while we are on this topic, she looks absolutely stunning that lap coat.
Valerie Bertinelli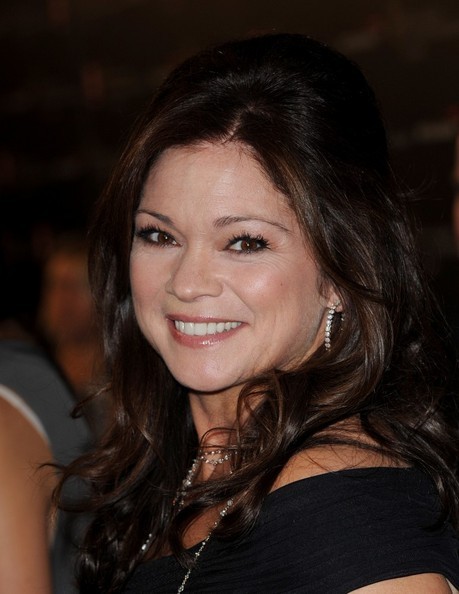 It was in the year of 2009 when this girl-next-door actress decided to leave this image of hers dawned a bikini to show off her amazing bikini body. She proved what a slender yet muscular frame she had built up and it shows that getting a body like this would have taken endless hours of hard work and dedication. It was seen during many interviews that this Hot in Cleveland actress has attained this perfect look with the help of Cindy Crawford Meaningful Beauty Anti-Aging Night Crème, as she simply can't stop talking about it.
Raquel Welch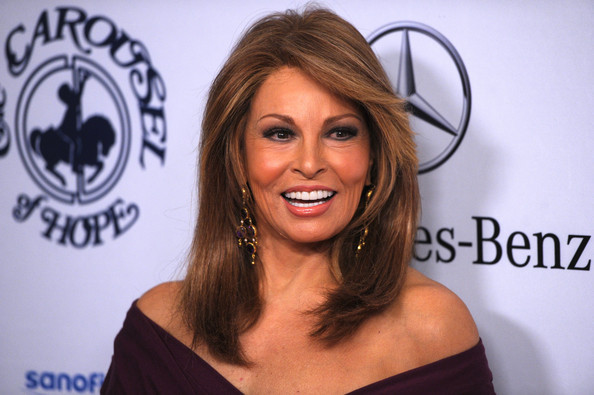 During the year 2010, this yoga devotee has seen wording some of her concerns regarding her career revolving around the curves of her body. Raquel Welch even confessed in her book Beyond the Curves, she was seen explaining she, during that point in time was a single mother of two kids and there was a bit reluctant in acting as a sex symbol. None the less this actress-turned-entrepreneur till this day is a beauty icon as MAC made it official as they released a limited edition shade in her name.
Michelle Pfeiffer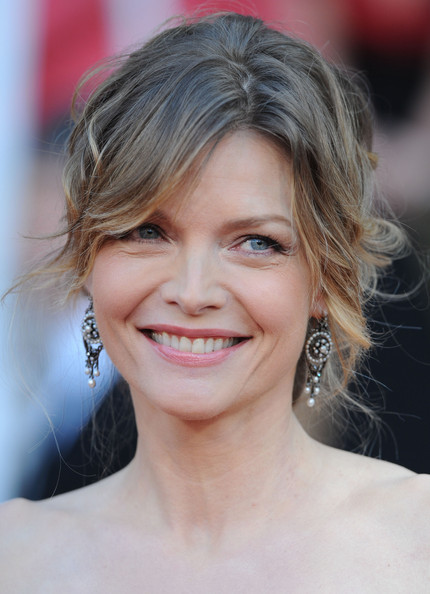 This Californian diva was once told quoted saying on The National news that, "[The] good part about turning 50—is that it's really not such a big deal. You spend so much time dreading it and there's so much talk about it and then it comes and goes and it's over and for me, it's been incredibly liberating. It is really letting go of the need to stay young forever and the need to be perfect."
Amy Grant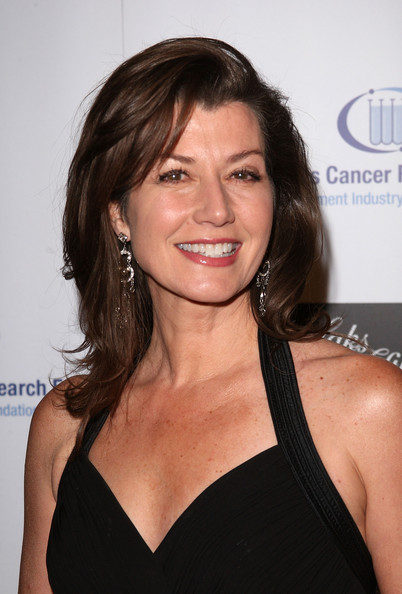 Amy Grant, who is very well known for her Christian music, so much so that she rose to the spot of top selling artists of all time. She confessed that over the years she has continued to grow more and more comfortable with herself and as of right now, she is the most comfortable with herself than she has been ever before in her life. "The best thing about getting older is you have the freedom to be yourself and not worry what people say. It's such a better use of energy … it's great to do what you do with fewer distractions."
Jaclyn Smith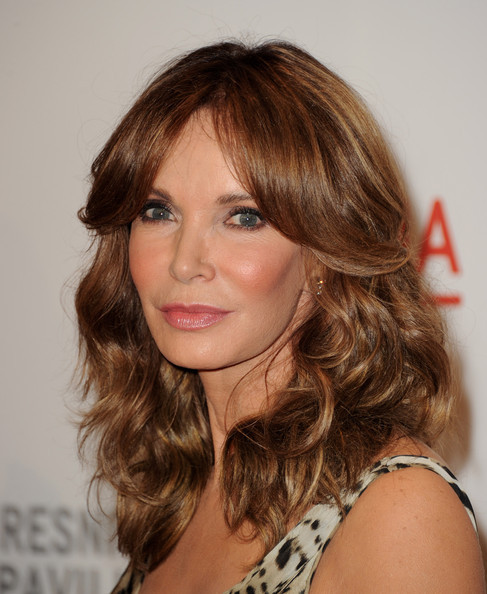 This extraordinary lady and a very sharp-minded entrepreneur are known to have achieved a lot in her life, and we well quite confident in saying that this kind of success doesn't come to you by simply sitting and waiting for good things to happen to you. Even Jaclyn Smith was seen saying in an interview that, "I think I feel my best—I really feel the fountain of youth is inside, not out—when I'm just surrounded with love. When I'm with my family and we're all having a wonderful time together."