Traditionally, rock'n'roll would mean guys playing music as a band. Times have changed, and now women have also taken charge of shredding guitars with their captivating vocals. Although the Rock and Roll Hall of Fame has often neglected female rockers, here is a list of women that can give any male musician a run for their money when it comes to creating music.
Dolores O'Riordan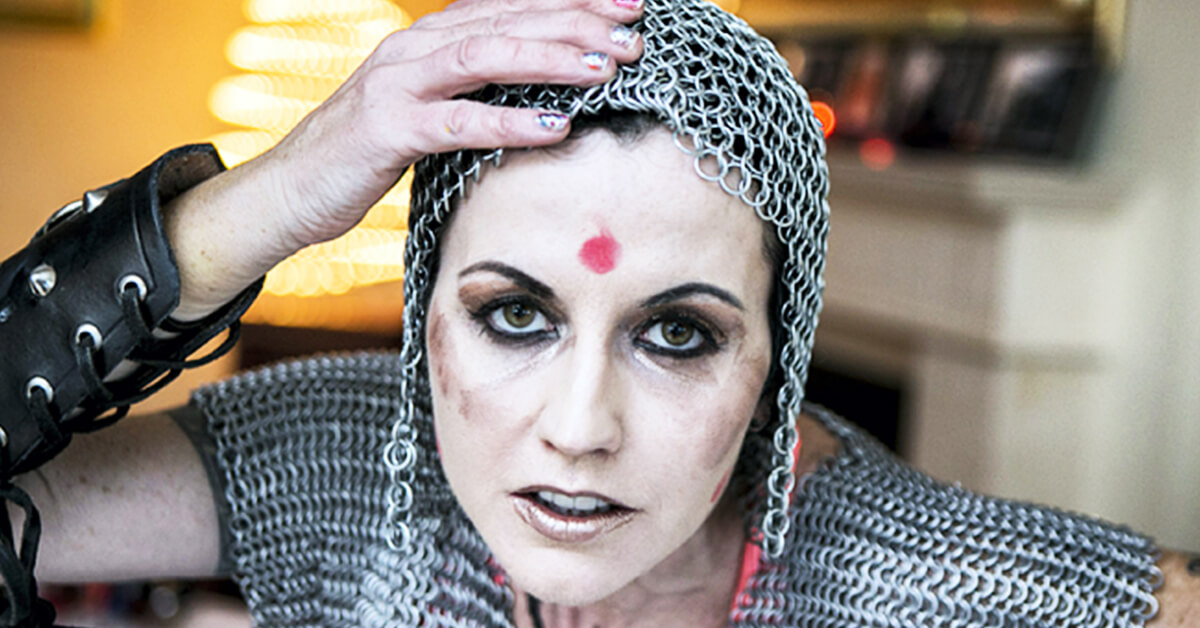 Dolores O'Riordan fronted the band Cranberries and gave out immortal hits like "Linger" and "Zombie." Her voice is so distinct that it could never be replicated by anyone ever again. Sadly, O'Rierdan had a sudden death on January 15, 2018, shocking people across the globe.
Kim Gordon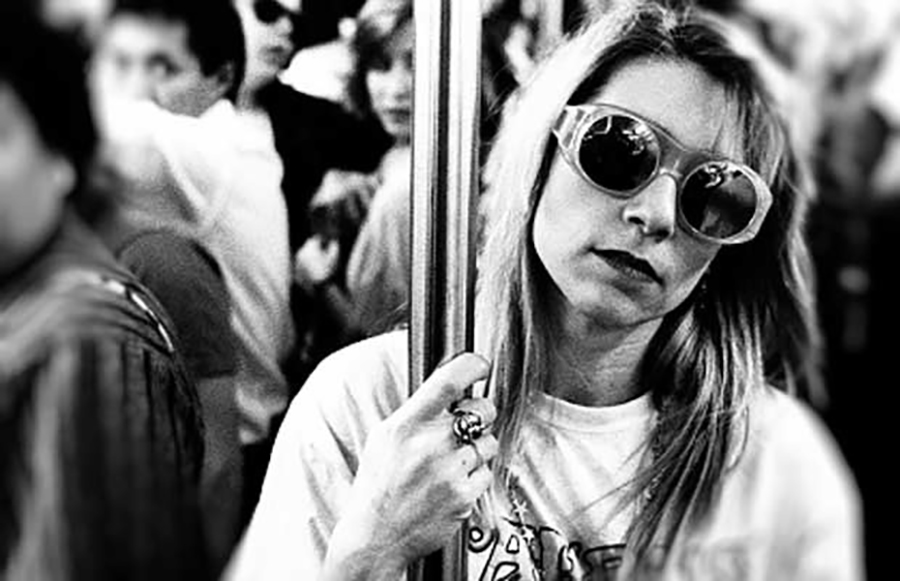 Kim Gordon is a major contributor to her band, Sonic Youth. Her alternative sound that resonated in her voice, guitar and bass made it possible for Sonic Youth to be so commercially successful in the 90s. She is a breast cancer survivor with a true spirit of rock'n'roll in her.
Alexis Krauss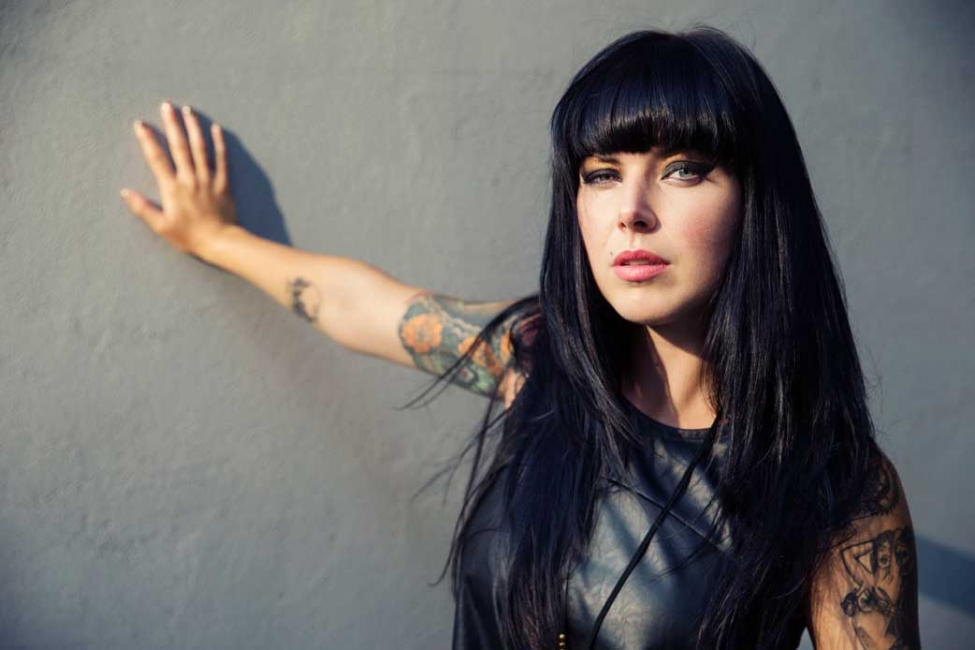 Alexis Krauss is the vocalist for the electro-punk band, Sleigh Bells. Her sound is rebellious and is indeed a fresh take on the monotonous pop records we hear every day. She has a retro pin-up look that compliments her music very tastefully.
Lzzy Hale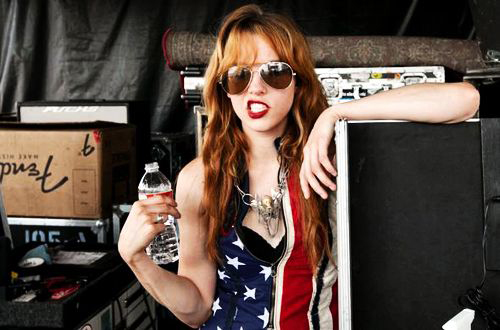 Lzzy Hale sings in her metal band Halestorm that was founded in 1997. They have performed in the  Late Night with Jimmy Fallon and The Tonight Show with Jay Leno. She also does modeling part-time and we have to agree that she looks really good.
Susanna Hoffs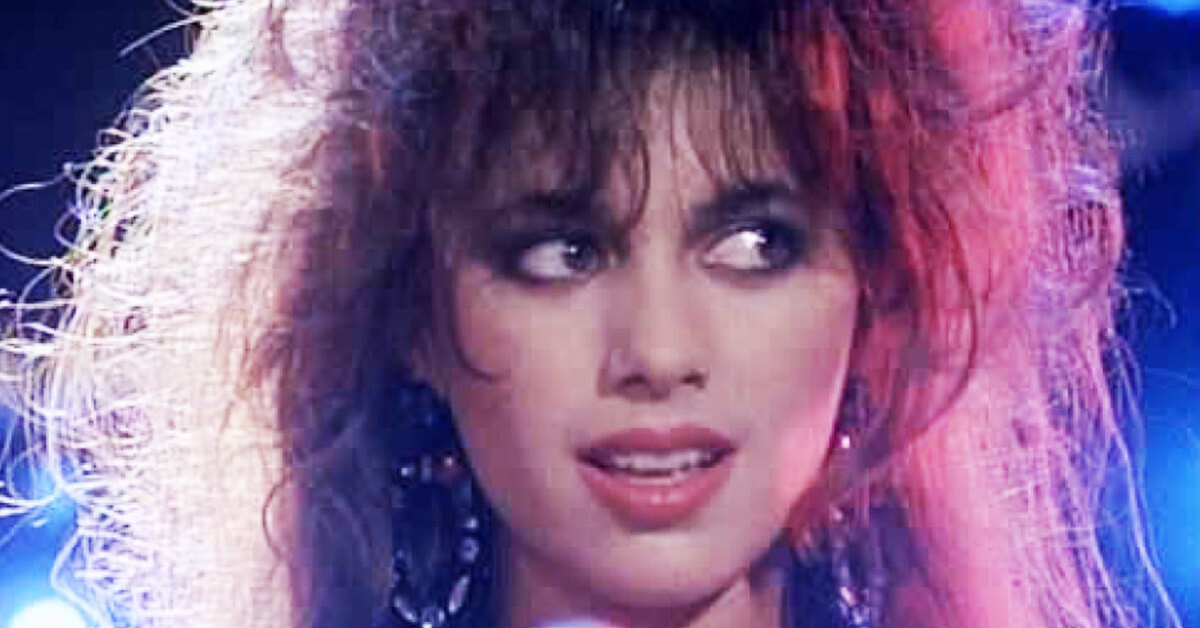 Susanna Hoffs is the co-founder of the band Bangles. She holds the position of a singer and a guitarist in her band. The band found massive fame and ruled the charts in the 80s. "Eternal Flame" has become a classic song which the singer admitted to having recorded fully naked.
Alison Mosshart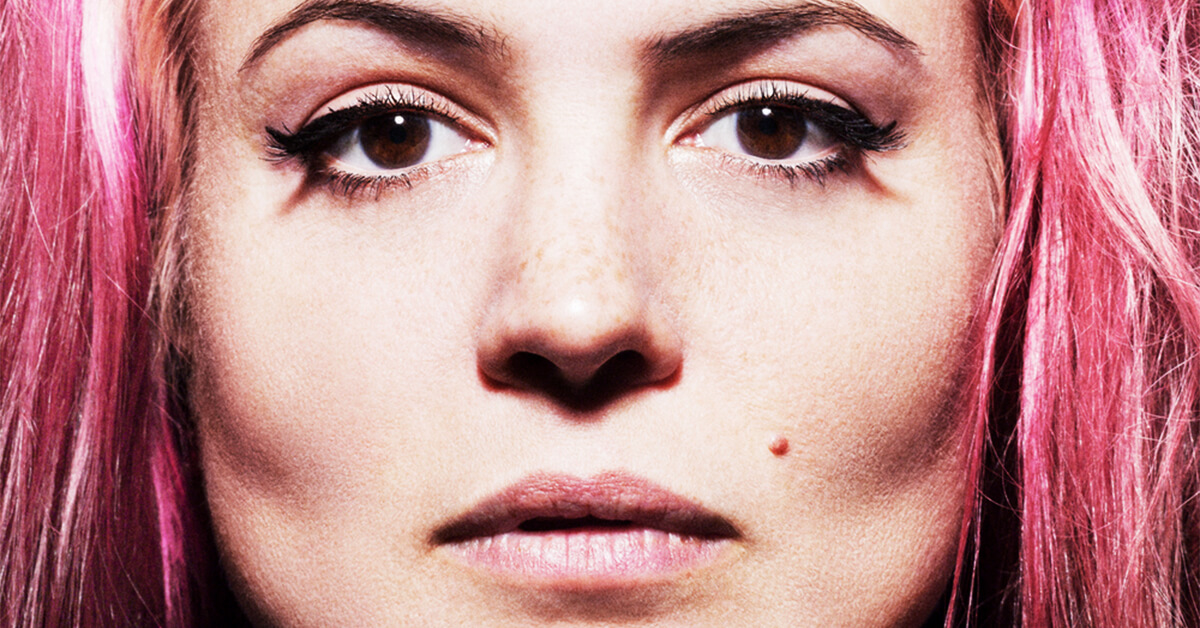 Alison Mosshart is the seductive frontwoman of the band The Kills. She was behind the vocals for the punk band, Discount which inspired bands like Paramore and The Donnas. She recently formed a new band Dead Weather, with Dean Fertita and Jack Lawrence.
Gwen Stefani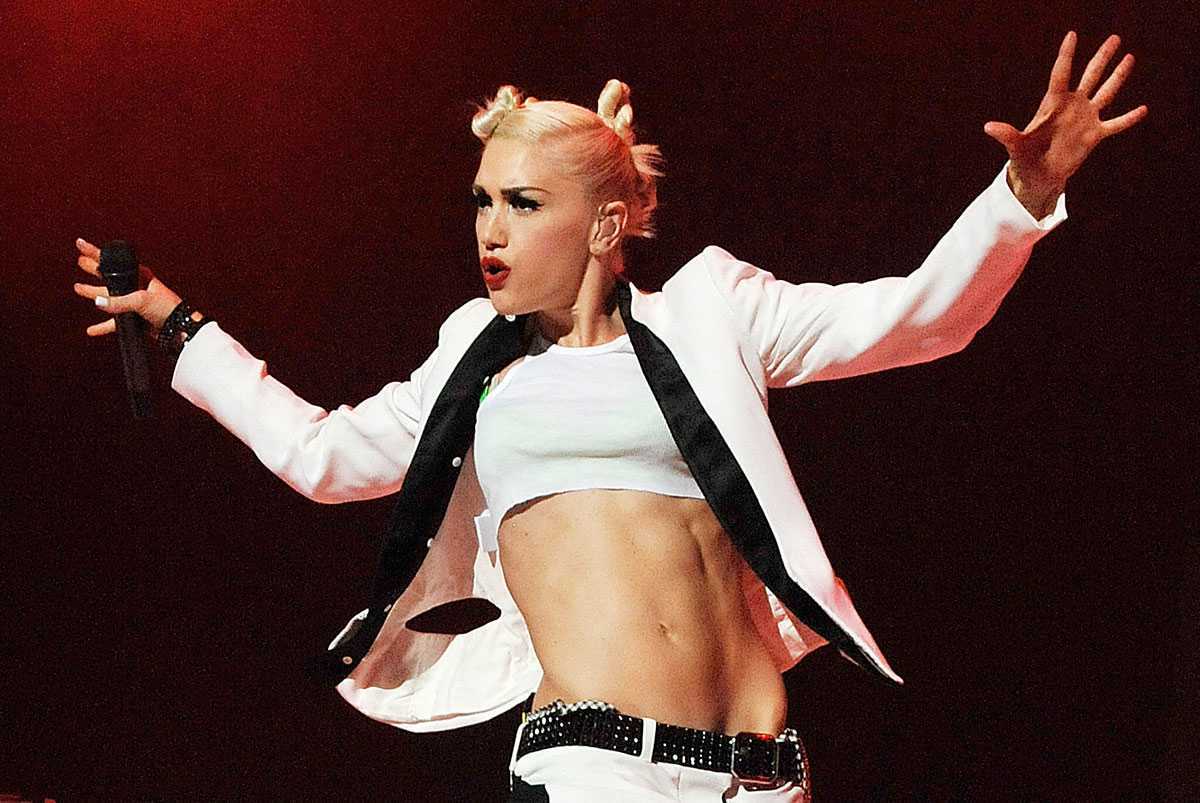 Everybody knows Gwen Stefani. She burst into the music scene with hits like "I'm Just A Girl" and "Don't Speak" that broke records. She found success with her ska-infused band No Doubt, and even individual success as a solo artist. She is currently dating country superstar Blake Shelton.
Debbie Harry AKA Blondie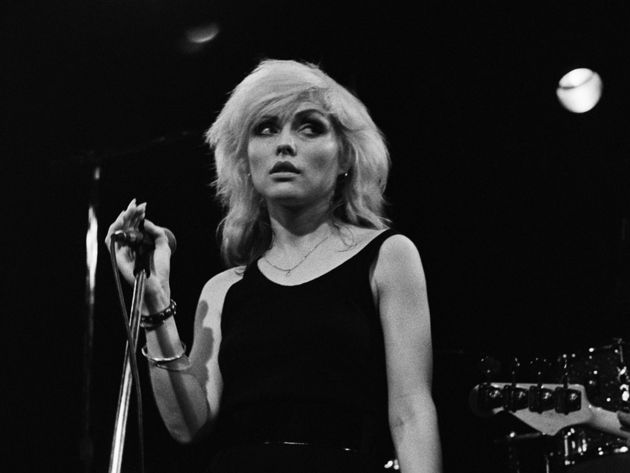 The band Blondie would not have been as iconic if it was not for their charismatic frontwoman Debbie Harry. Her persona was so cool and influential that people could not get enough of her. Harry also works as an actress and has 60 film roles under her belt and a string of television appearances.
Stevie Nicks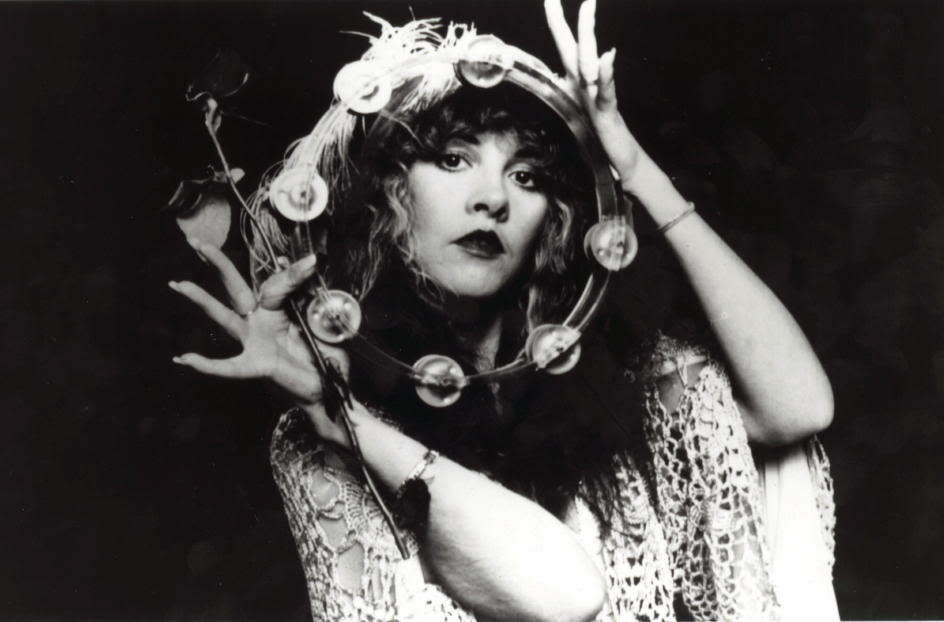 Stevies Nicks has sold over 140 million records worldwide bagging eight Grammy awards and two American Music Awards as a solo artist. With her band Fleetwood Mac, she has won a Grammy and five nominations. Her recent appearance in American Horror Story shows her talent as an actress.
Grace Slick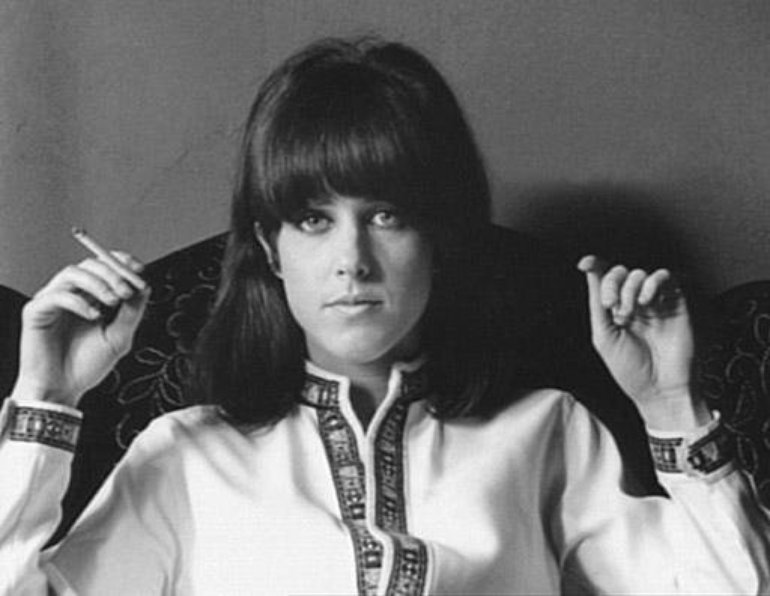 Grace Slick is the vocalist for The Jefferson Airplane which has spawned hits like "Somebody to Love," "White Rabbit," and "We Built This City." Her career has spanned almost 50 years and she has even said "All rock-and-rollers over the age of 50 looks stupid and should retire," but her influence is still very much visible today.
Shirley Manson
Shirley Manson along with her grunge band, Garage has been in the business for many years. Even at the age of 50, she, with her band released the album Strange Little Birds in the year 2016. Her carefree nature and aloof vibe make fans love her even more. Their hit song "Only Happy When It Rains" is still a popular song on the radio even today.
Cherie Currie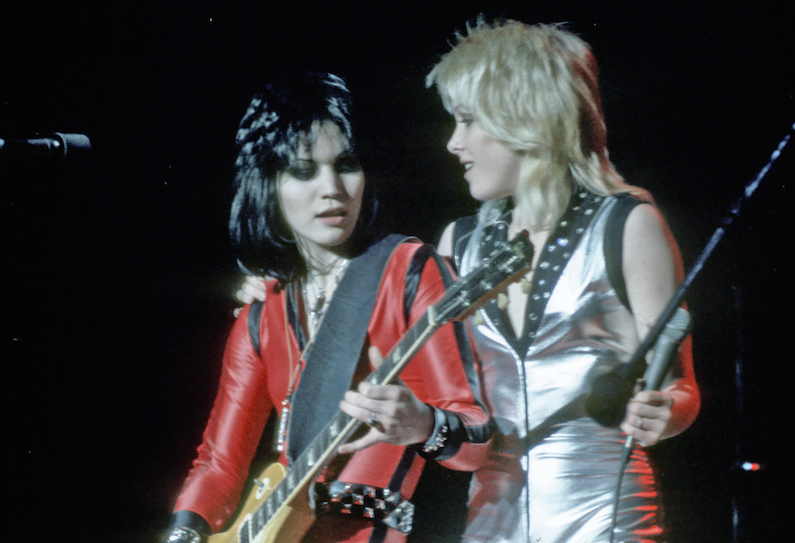 Cherie Currie and Joan Jett formed the band, The Blackhearts and proved that women can rule the stage just as good as men can. Even as a teenager she was brave enough to showcase her powerful vocals amidst criticism. She still creates art today carving wood with a chainsaw.
Avril Lavigne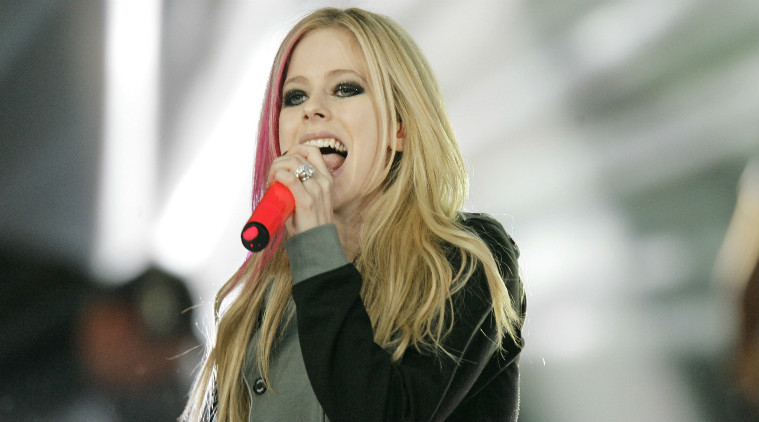 Avril Lavigne became a bonafide star after her songs "Complicated" and "Sk8 Boi" charted at the top back in 2002. She is the 2nd top-selling Canadian female artist of all time, with Celine Dion on the top. She was a trendsetter and made tomboys feel okay about themselves.
Jenny Lewis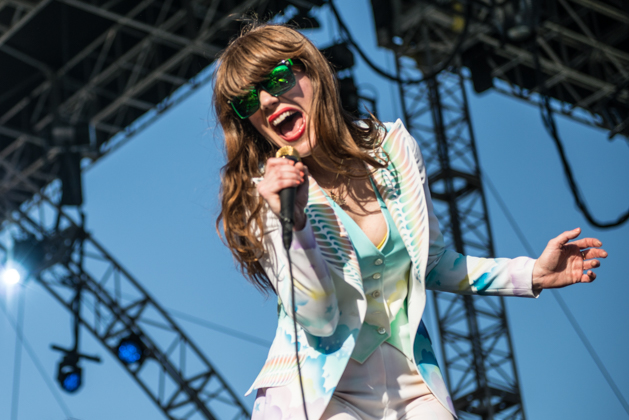 Jenny Lewis leads her indie band, Rilo Kiley, which gained popularity after releasing their song Portions for Foxes. After debuting with their album Under The Blacklight, they decided to disband. It did not stop Jenny from making great music as she collaborated with Bright Eyes, Elvis Costello and Brandon Flowers.
Courtney Love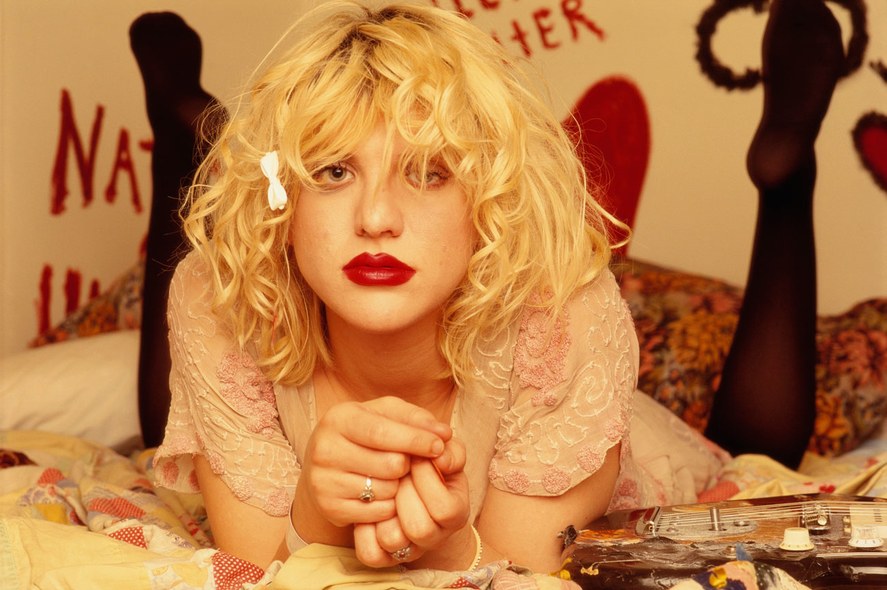 Courtney Love was an icon in the world of grunge music with her band, Hole. She is an exceptionally talented writer and vocalist. She penned down the band's most famous single Celebrity Skin with Billy Corgan of the Smashing Pumpkins. Courtney is also a Golden Globe-nominated actress.
Juliana Hatfield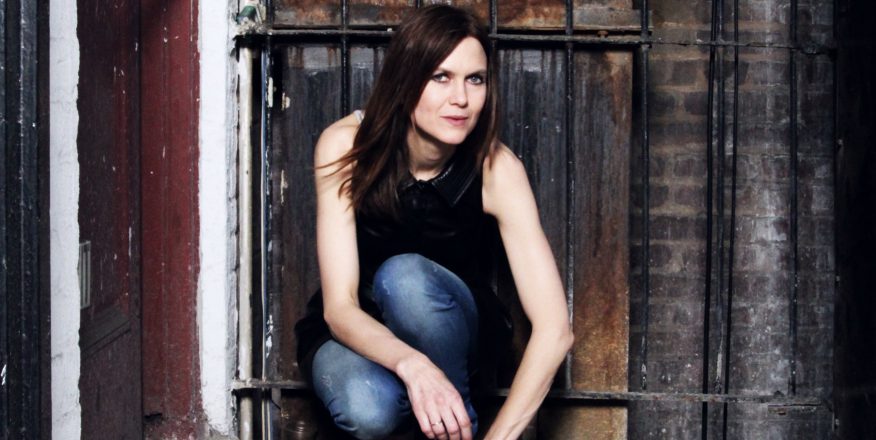 Juliana Hatfield headed the influential 90s alternative band, The Juliana Hatfield Three. She was never commercially successful but with collaborations with Evan Dando she joined Lemonheads and ended up with a groundbreaking record called Its A Shame About Ray.
Nina Persson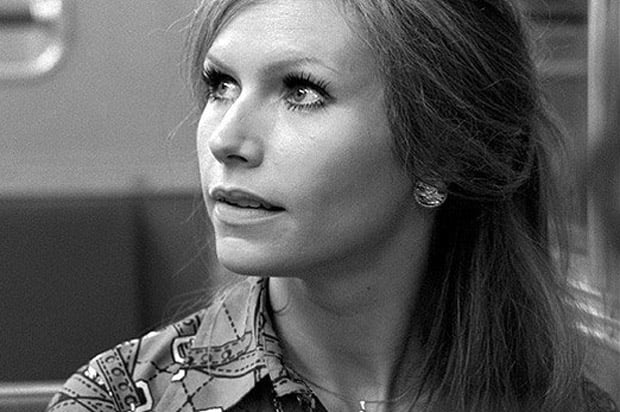 Nina Persson is the demure frontwoman of the band Cardigans. With their iconic song  "Lovefool" the band found international success. The band has sold over 12 million records and it is majorly due to her very soothing singing voice.
Exene Cervenka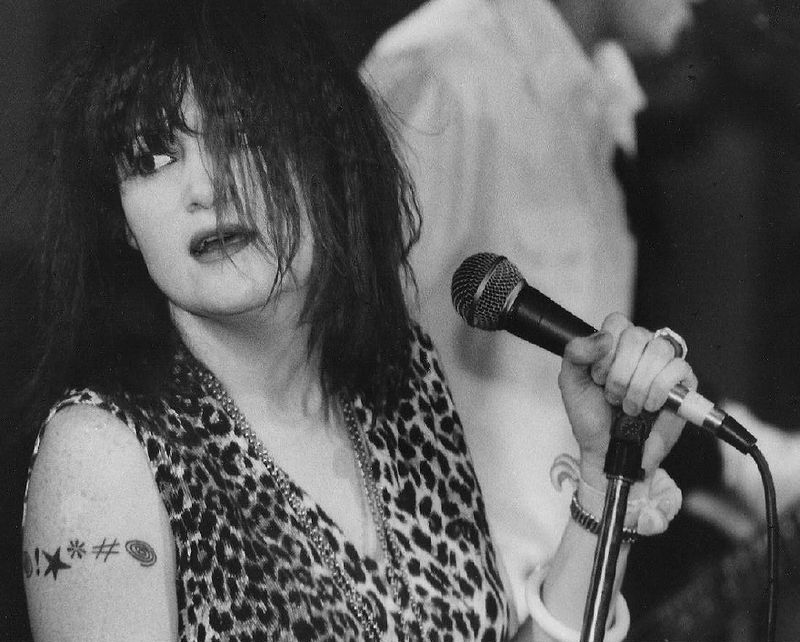 Exene Cervenka is one underrated rockstar that paved the way for many other females. Cervenka had a band called X that was one of the pioneering bands in the punk genre. Their albums Los Angeles and Wild Gift were rated as one of the 500 best albums of all time by Rolling Stone. They have reunited and are regularly performing.
Beth Ditto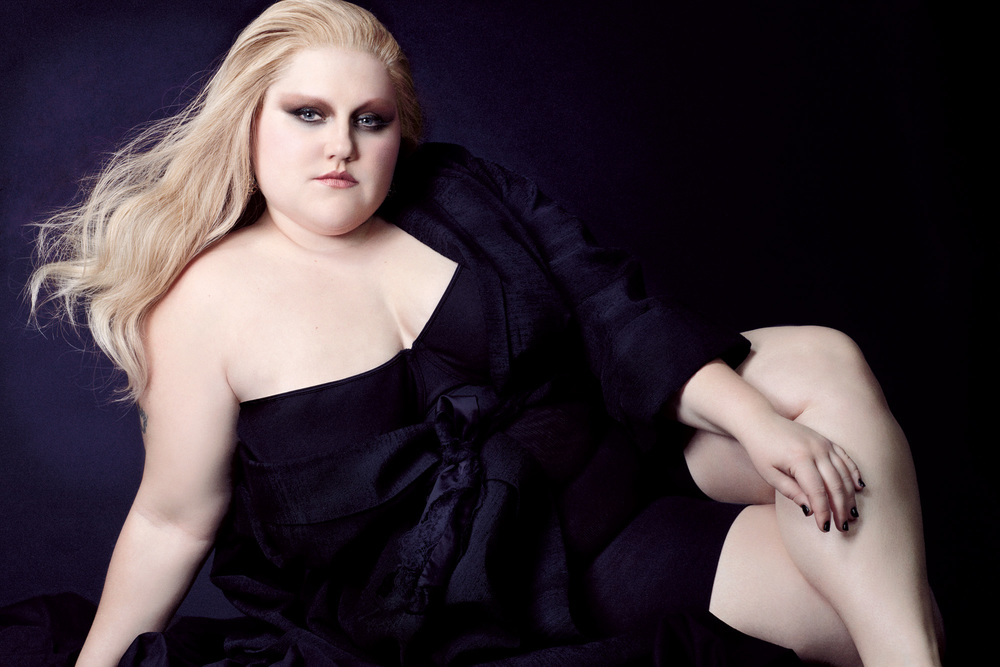 Beth Ditto calls herself a "Fat, feminist lesbian from Arkansas." She is the vocalist for her band, The Gossip. She has been a voice for the different and the outcast through her work as a musician and a public figure. She aims to spread diversity in beauty standards and collaborated with MAC cosmetics in 2012.
Brittany Howard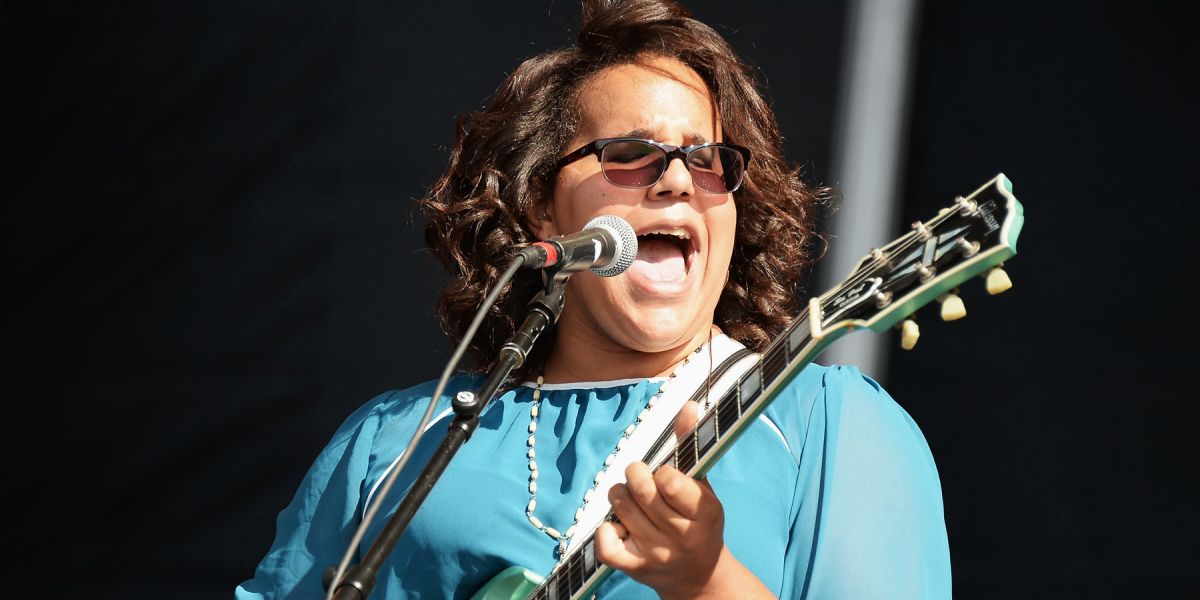 The Alabama Shakes is a band who with their album Boys & Girls, Sound & Color reached the number one spot on the charts in 2015. This is majorly due to Brittany's powerful, raw vocals that undeniably get to you. Only more success awaits this band as their music is reaching new listeners every day.
Gladys Knight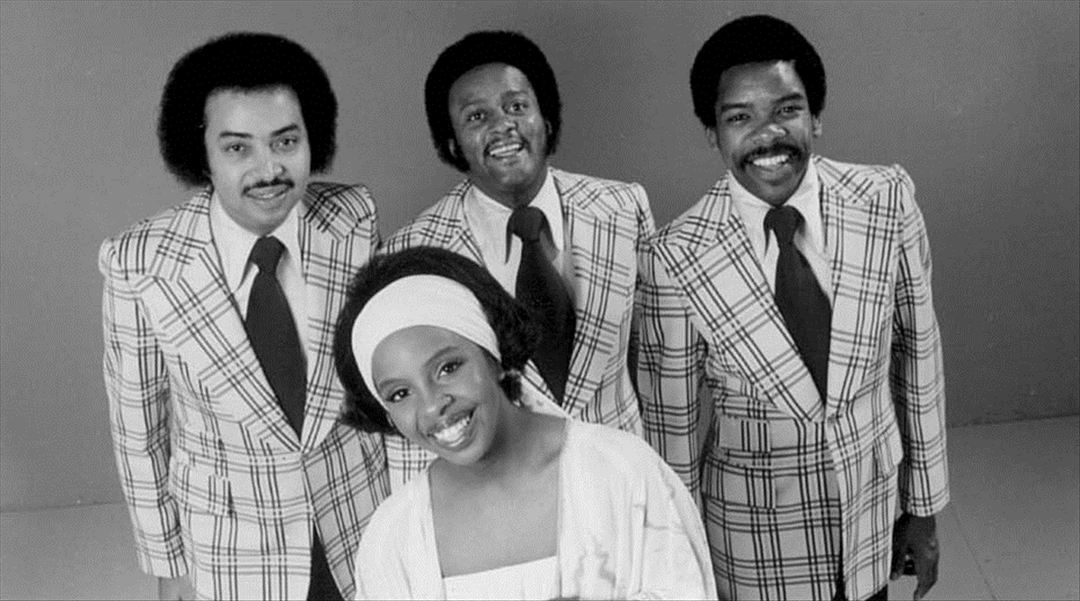 Gladys Knight gave The Pips backing vocals with her velvet tone that indeed popularized the Motown sound in the '60s and '70s.  With their song "Midnight Train to Georgia" the band found success and is one of the most played songs in history.
Roxette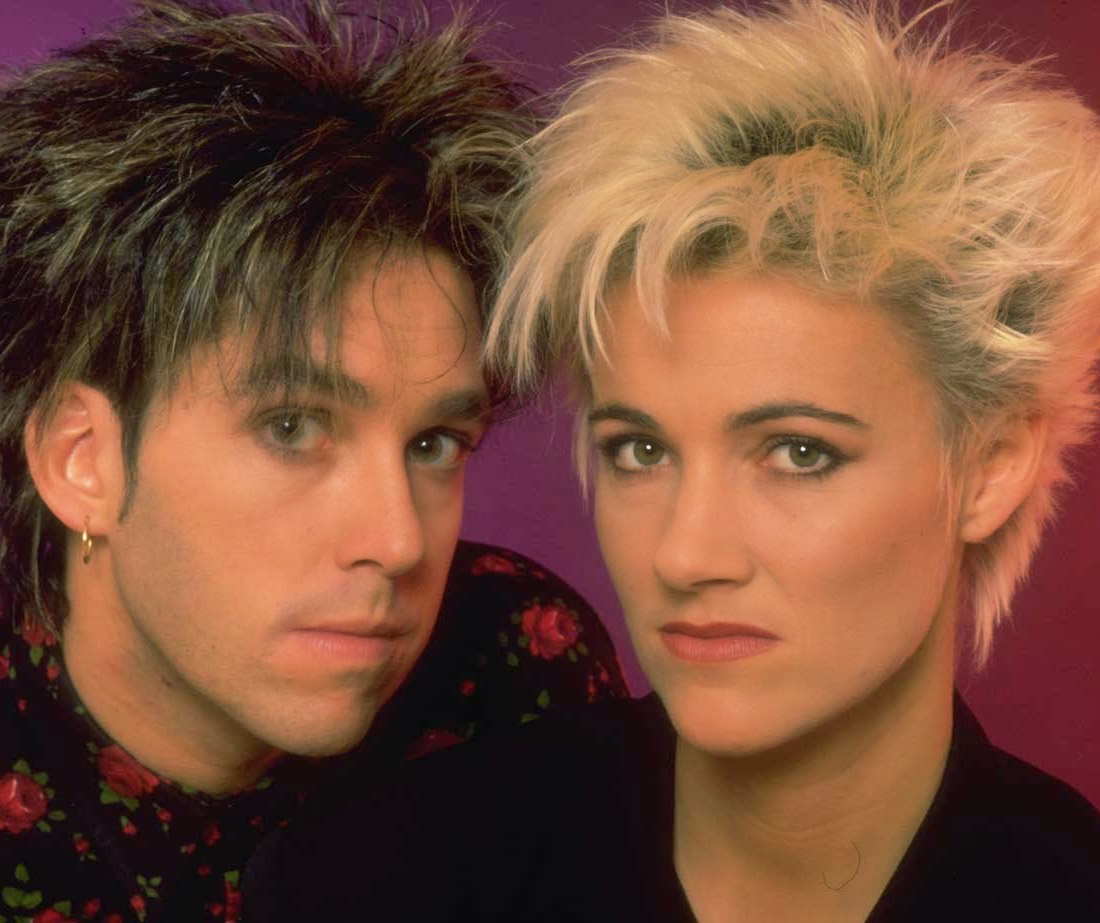 With her band, Roxette Marie Fredriksson made hits like "The Look" and "Listen To Your Heart". She had the voice and she looked the part so there was no surprise that they were such a hit at the time.
Amy Lee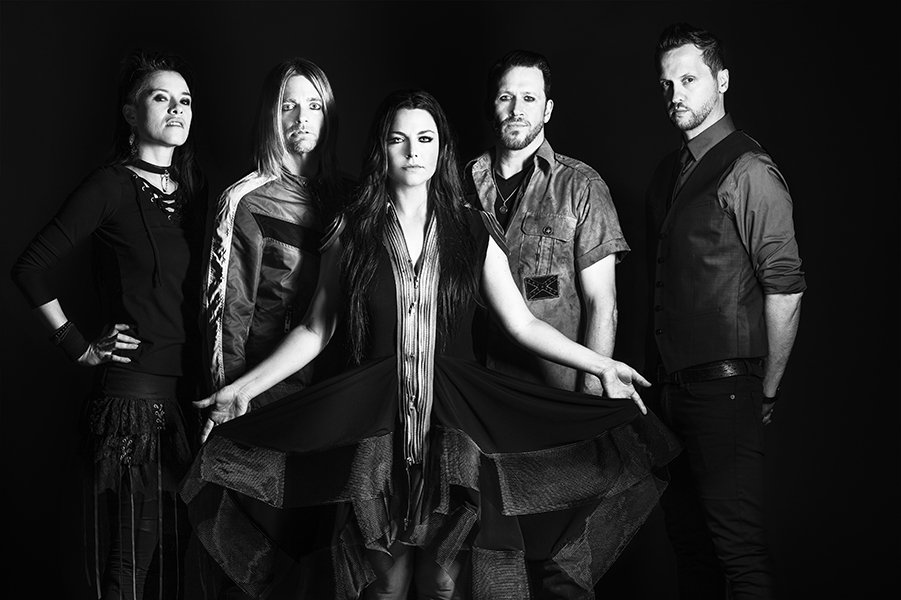 With Amy Lee's piano and vocal skills the band was a huge hit and their song "Bring Me To Life" was at the top of the chart in many countries. Amy has the beauty and likability that drew many to listen to her band Evanescence.
Hayley Williams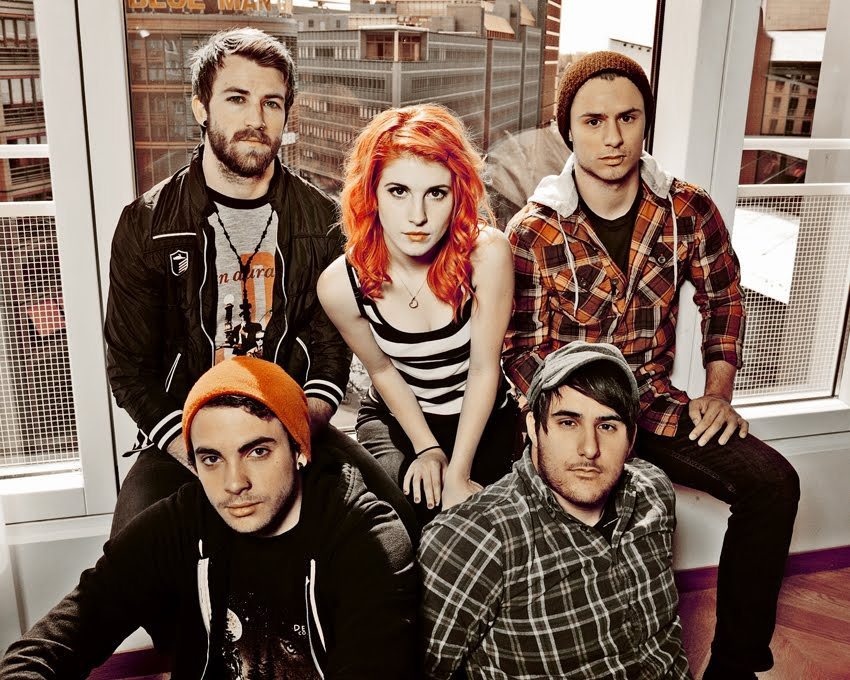 This band originated in Tennessee. They have had mediocre hits regarding their albums which have all entered the Billboard bot 200 chart. Their song "Ain't It Fun" is a massive hit which showcases frontwoman Hayley's vocal chops.
Haim
Haim has been signed to Roc Nation and has released their debut album Days Are Gone back in 2013. The three sisters, Este, Danielle and Alana have rocked festivals and shows all over with their amazing skills on multiple instruments. They released their second album Something To Tell You in 2017.
Sydney Sierota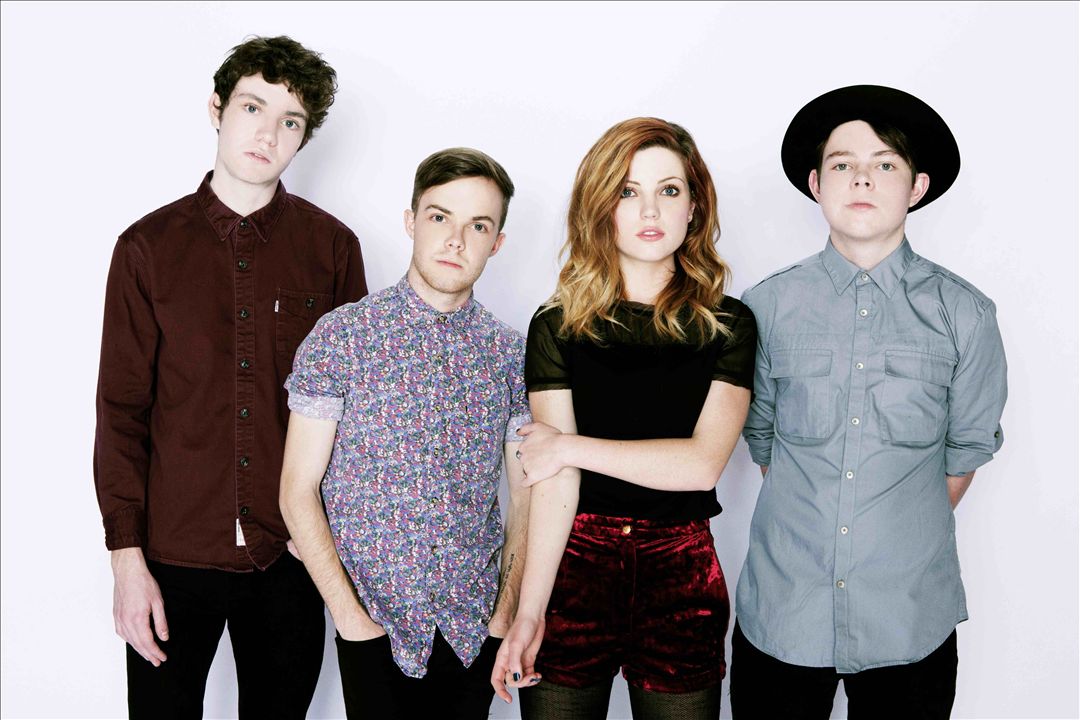 "I wish that I could be like the cool kids. Because all the cool kids, they seem to fit in." is a song of the band Echosmith. The band of siblings is headed by Sydney Sierota who has managed to garner more fans with her songwriting and voice.
Taylor Momsen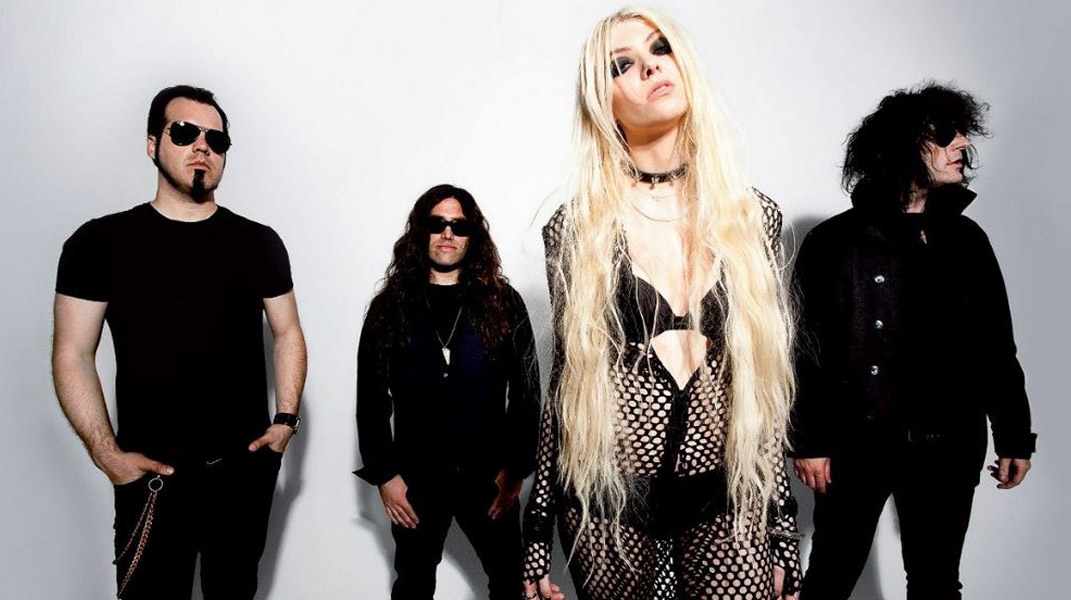 Taylor Momsen's band was formed in 2009 in New York with Ben Phillips, Mark Damon and Jamie Perkins. This band has toured around with Nickleback, Marilyn Manson and Evanescence. Their songs are dark and rebellious but are very catchy still. 
Chrissie Hynde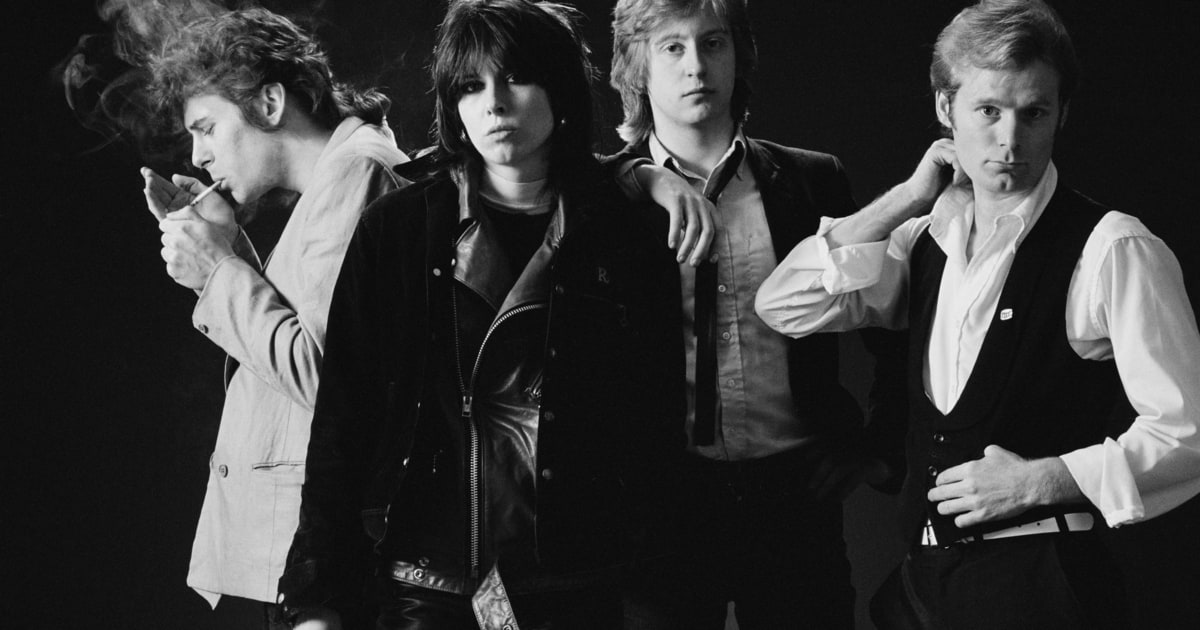 The Pretenders have made music fronted by Chrissie Hynde for almost 30 years. Hynde has managed to become the only original member due to deaths and drug problems in the band. She went to pursue a solo career for 2 years but later reformed the band in 2016.
Erika Wennerstorm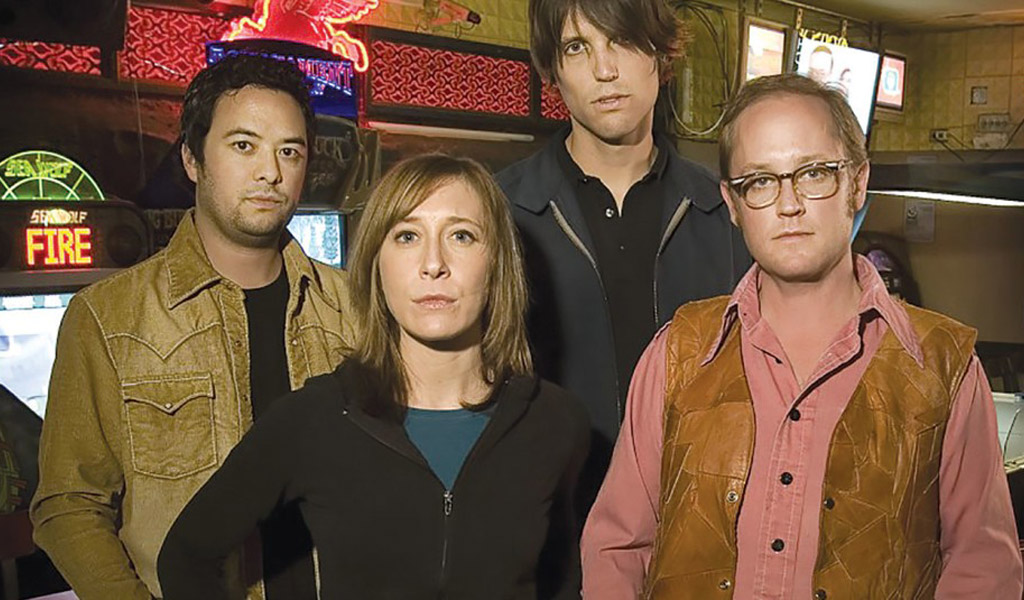 This American garage rock band fronted by Ericka has toured across the country in multiple festivals. Rolling Stones has described their debut album in the following way, "the Heartless Bastards are a small-town band who are ready to show the big city no mercy." The Village Voice wrote, "deadeye accurate in pitch and message… what we've got is a hard, gnarled voice singing simple-seeming melodies that feel archetypal rather than ordinary."
The Yeah Yeah Yeahs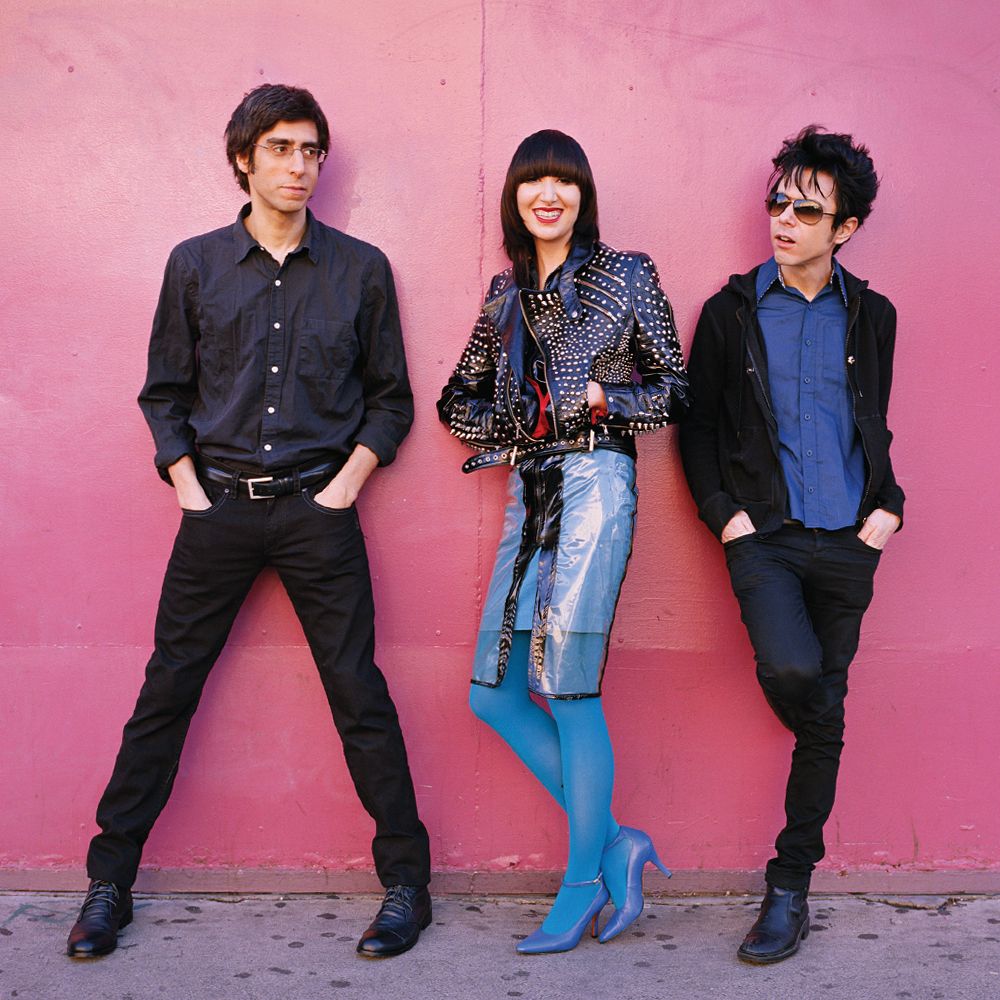 Karen O along with her beloved bandmates formed this band in New York in the year 2000. They have released four albums and their song "Heads Will Roll" from 2009 made them even bigger. Their genre includes fuzz-rock, gospel and post-punk with their signature sound still intact.
Siouxsie Sioux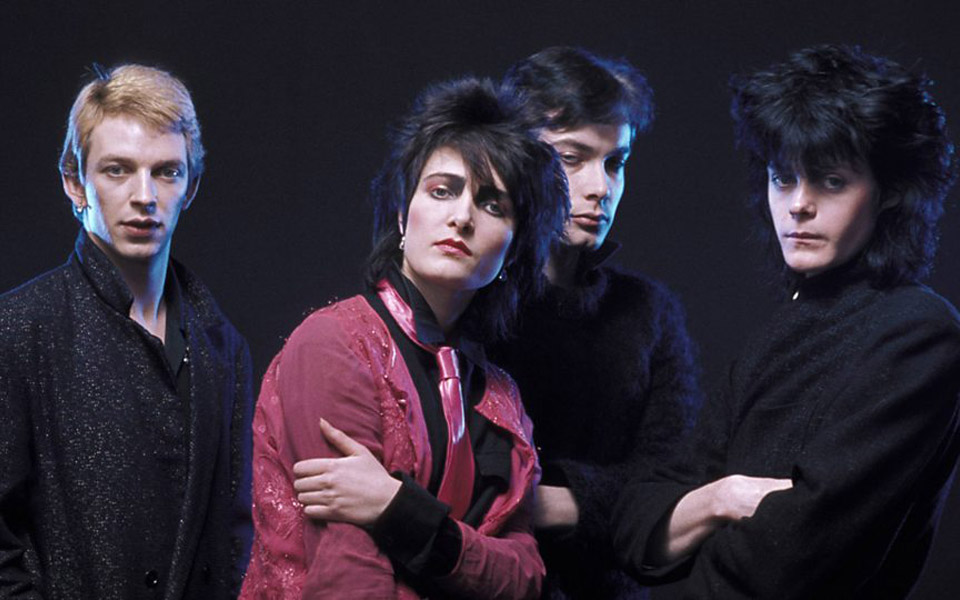 The band is fronted by Siouxsie and was indeed influential in the 1970s. "The intersection of rock music and avant-garde goth art pulses through the work of Siouxsie and the Banshees, with leader Siouxsie Sioux becoming a crucial voice in the U.K. post-punk movement of the late '70s," Billboard wrote. "Every modern indie artist citing The Cure and The Smiths as major influences typically name-checks the unflappable Siouxsie and the Banshees as well."
Alison Mosshart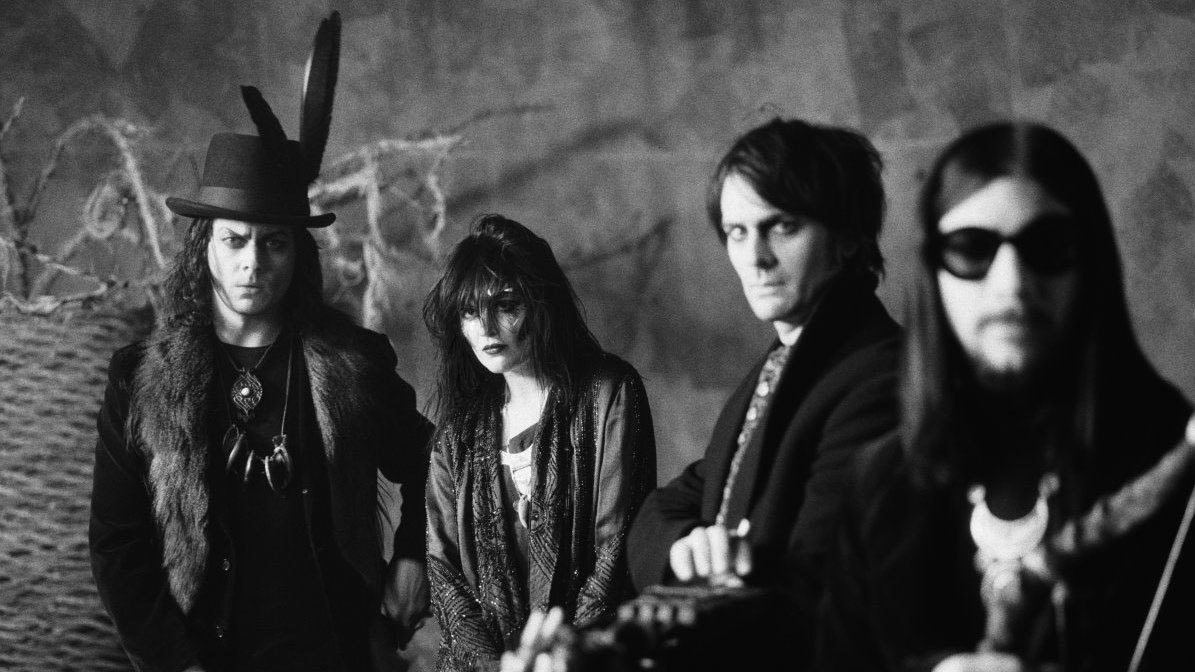 The members of this group are all rock royalty and so their music would most definitely be magical. Back in 2009, Alison Mosshart headed a band that included an impressive line-up of Jack White on drums, Dean Fertita on guitar and Jack Lawrence on the bass guitar. This band has released two albums and are currently working on their third.
Marissa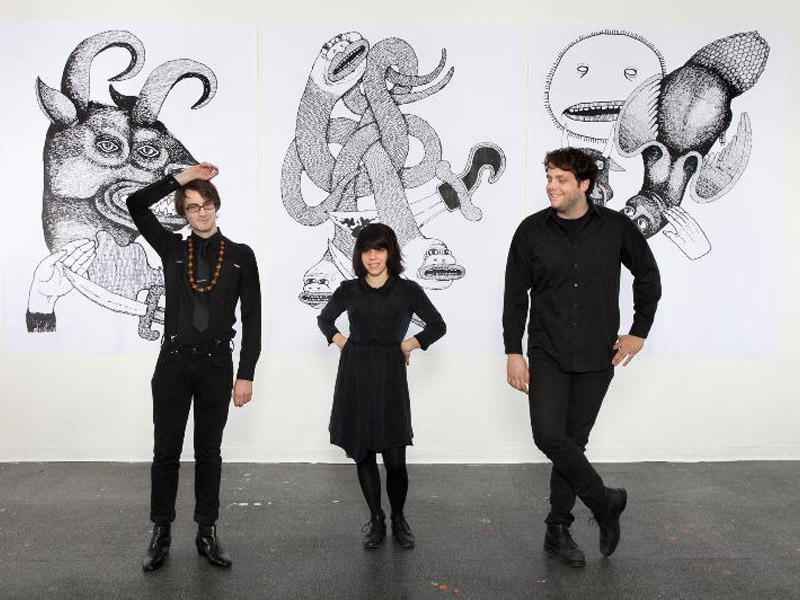 King Mike and Marissa Paternoster have changed the name of their high school band to Screaming Females. "The raw energy of Marissa Paternoster has been serving as the fuel for Screaming Females, an indie-rock band hailing from New Jersey, for a decade," Billboard had written. "Rose Mountain, the trio's triumphant sixth album, was released in February 2015."
 Jill Janus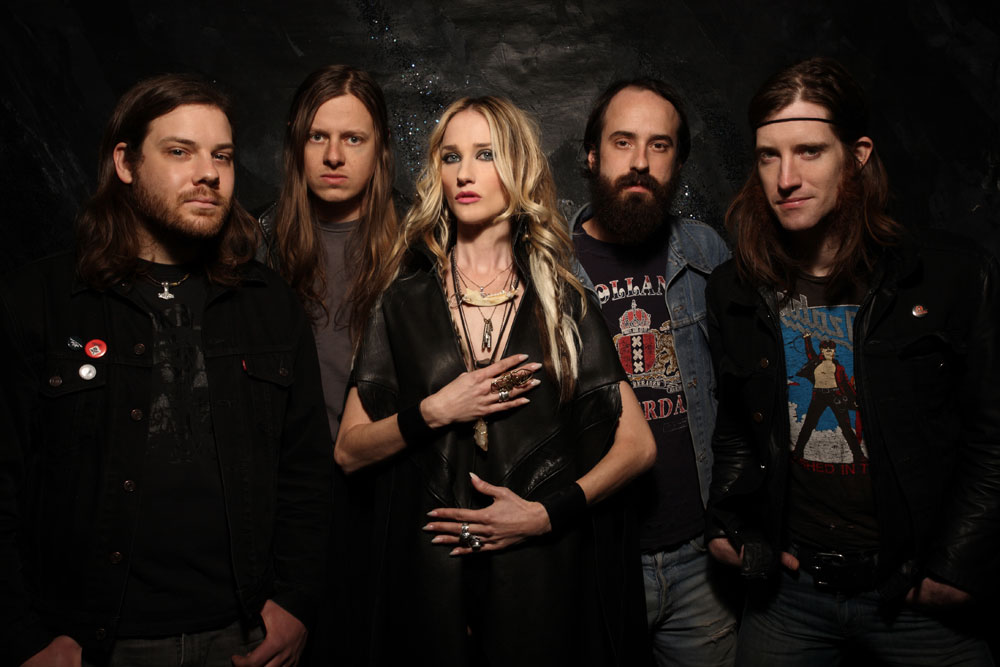 Jill Janus joined the band Professor back in the year 2009. Their songs consist of heavy metal with many screams in them. Jill is actually a classically trained opera singer who is such a chameleon with her voice that you would barely notice.
Mlny Parsons
This band's sound fuses classic rock with a few hints of grunge. "As her curiously spelled name would suggest, Mlny Parsonz isn't one to take the easy route to stardom, and her Atlanta-based band Royal Thunder has supported this presumption with an intriguing discography that melds heavy alternative metal with stoner and psychedelic ingredients," wrote Loudwire. "But Parsonz's powerful pipes are a force to be reckoned with, and it's only a matter of time before Royal Thunder graduate from cult to headliner status."
Anette Olzon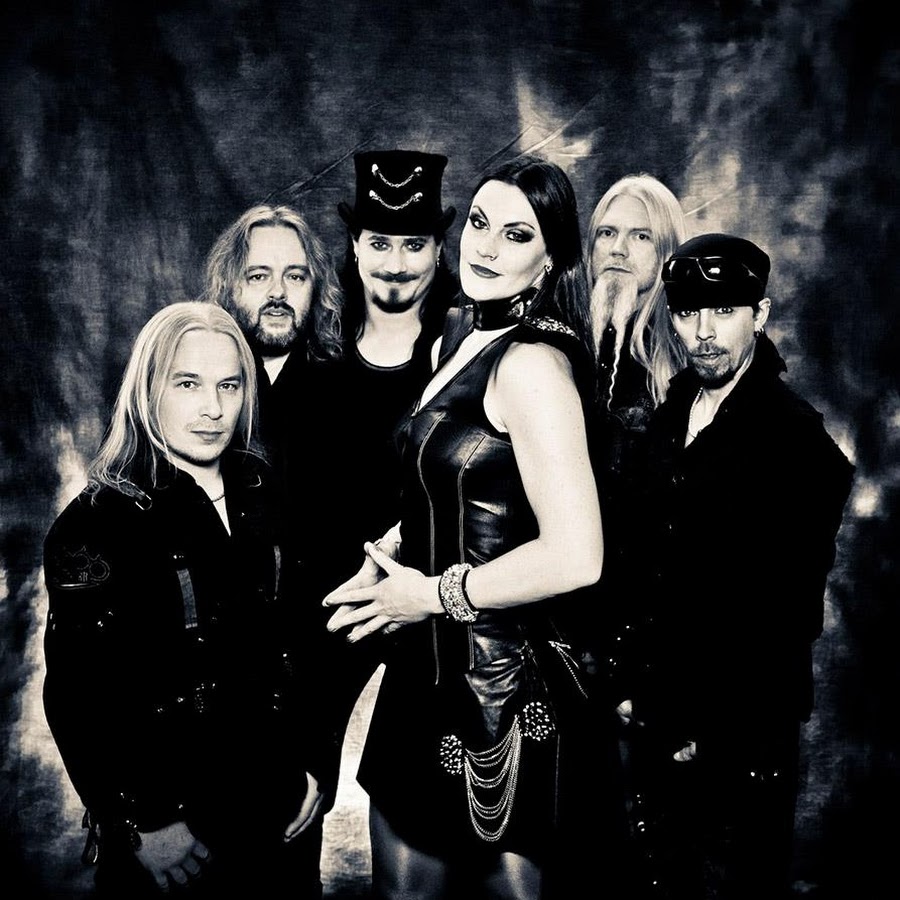 This Finish band was formed with vocalist Anette who was later replaced in 2012.  Anette Ozlon replaced Tarja Turunen to voice the symphonic metal band Nightwish. By 2014, Anette embarked on a solo career releasing an album, after breaking up with the band.
Canadians Kittie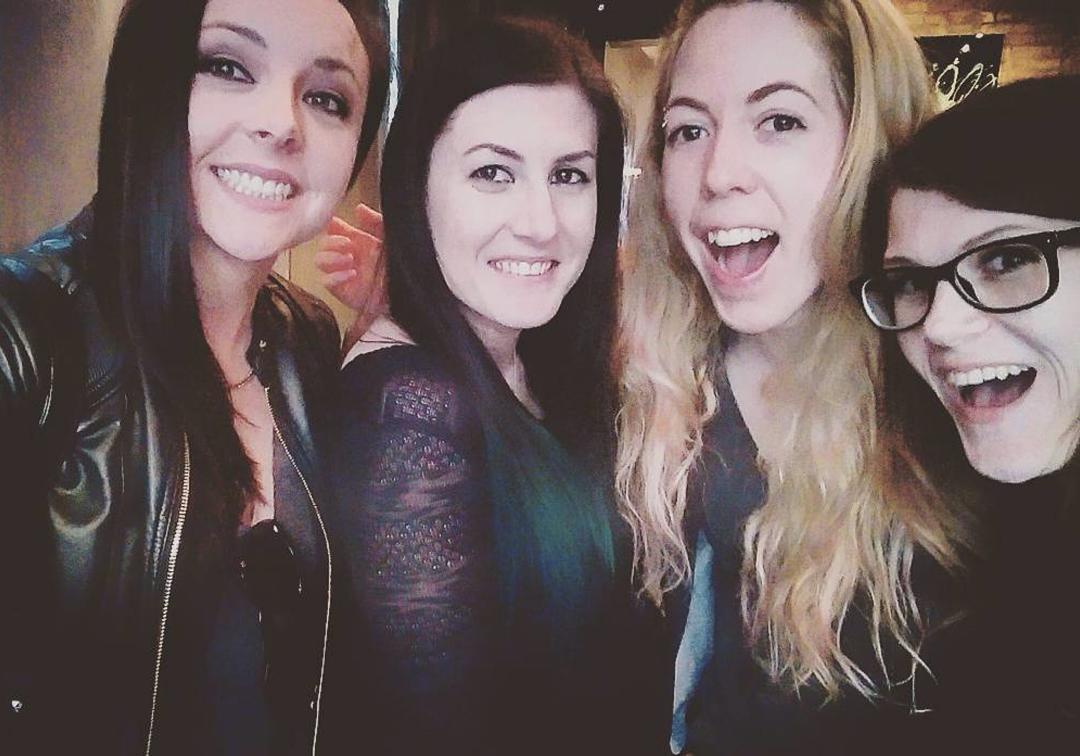 In Ontario, this band was formed in 1996. Their band Kittie was an all-female band whose album 'Spit' was certified gold. The band has released six successful albums and their metal influenced sound has indeed proven to be a great hit with fans.
Simone Simons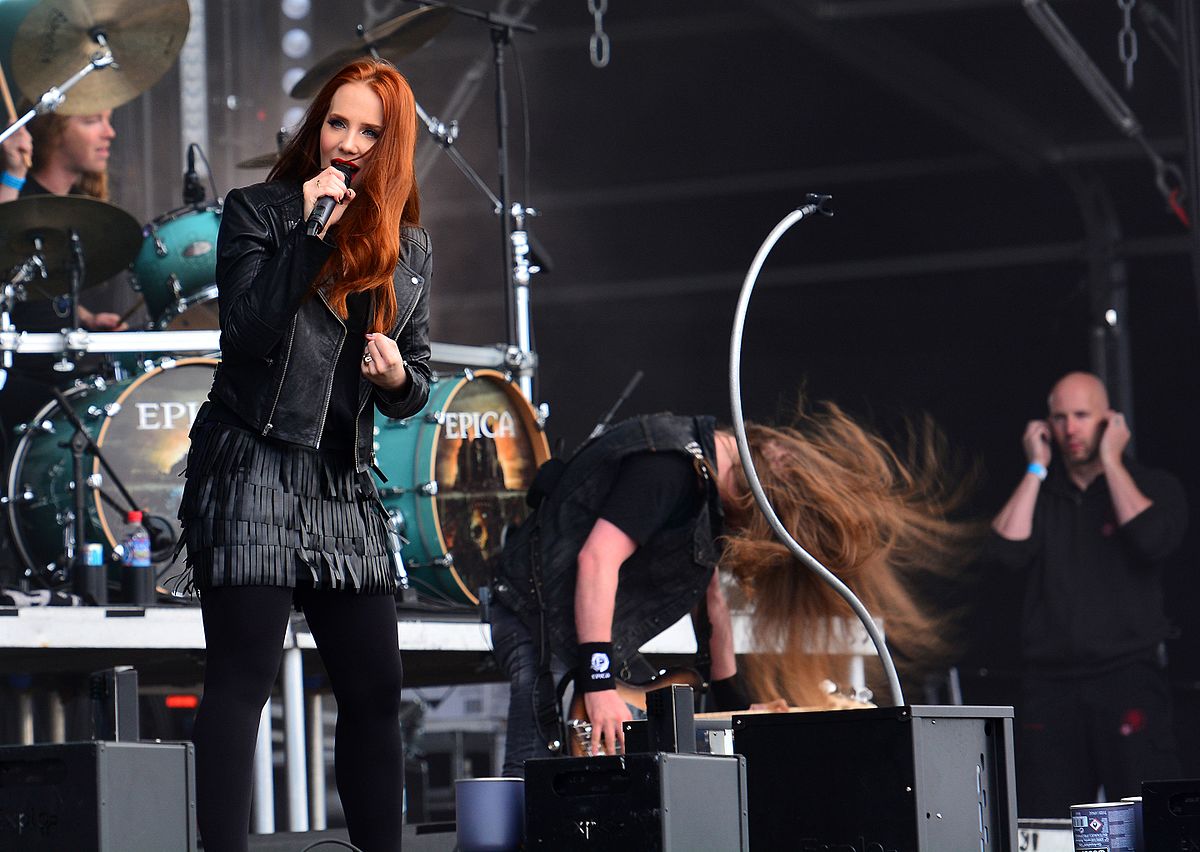 This band has gothic influences with a tinge of metal in their sound. Mark Jensen after leaving his band After Forever, formed a new band called Epica. He then met Simone who agreed to be the vocals for the band. As a duo, the band has received success in countries like South America, Japan, and the European territory using their nu-metal sound.
Lacey Sturm
In 2002, Flyleaf was founded in Texas. They have toured all over the country and is a Christian rock band. Sturm made two albums with the band. She then left to focus on her family and later re-emerged as a solo artist in the year 2016.