When you have enough money to spend for every whim that you think of, you could say that there are no rules for you. Such is the case for some of these Hollywood couples who have done the unimaginable by marrying the same person more than once. We all know that love is hard to find, but whoever thought that it was possible to find love more than once in the same person. These 20 couples of Hollywood have all said their "I do"s once but decided to try again after finding their paths crossing yet again. As they are too wealthy to even bother worrying about the price of not just one lavish wedding, these power couples could not care less about the price tag of two. These couples have fiercely taken a second chance at finding happiness with the person they initially divorced. This list of celeb couples who have decided to marry the same person once again will surely leave you stunned as it normally does not happen to regular couples.
Melanie Griffith and Don Johnson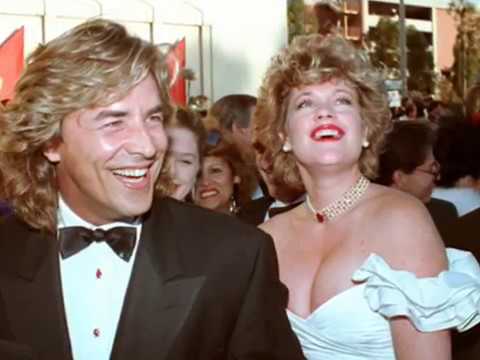 Let us first start off this list with one of the most celebrated actresses of our time, Melanie Griffith. Even before Griffith ever laid eyes on the hunky actor Antonio Banderas, there was a special man in her life. She actually fell deeply in love with Don Johnson so much so that the two actually got hitched two times. Their first marriage took place back in 1976. It only lasted for a short 6 months until they decided to call it quits. Then the two met again, fell even more in love which resulted in a second marriage. The couple after rekindling their romance, dated for a while then got married again in 1989. It was then that Melanie gave birth to a gorgeous daughter Dakota that year. Even she has grown up to become a big Hollywood actress these days. The two eventually separated for good by 1995.
Eminem and Kim Scott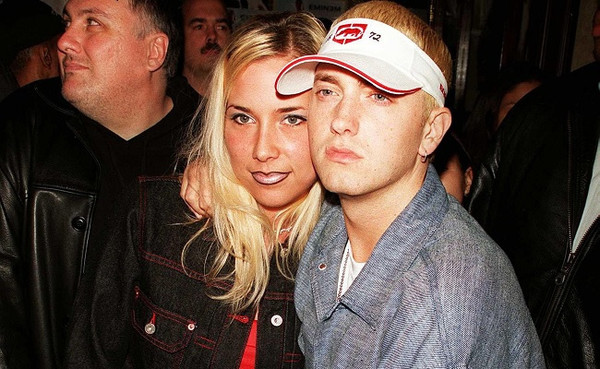 We all know and love the undisputed best white rapper in Hip-hop, Eminem. He has spawned many hits including 'Lose Yourself', "Love The Way You Lie" and "Monster". But even he has had a very bumpy ride when it comes to his love life. The rapper has been linked to several celebs but none compares to the mother of his daughter, Kim Scott.  Eminem or rather, Marshall Mathers and Kim Scott first fell in love and decided to get married in the year 1999. This marriage went on from 1999–2001. But soon they found out that they were not good for each other, so they decided to split. After linking up once again in 2006, the two of them decided to tie the knot once more. Even this marriage did not last and the two quickly got a divorce after a short while.
Jacki Weaver and Derryn Hinch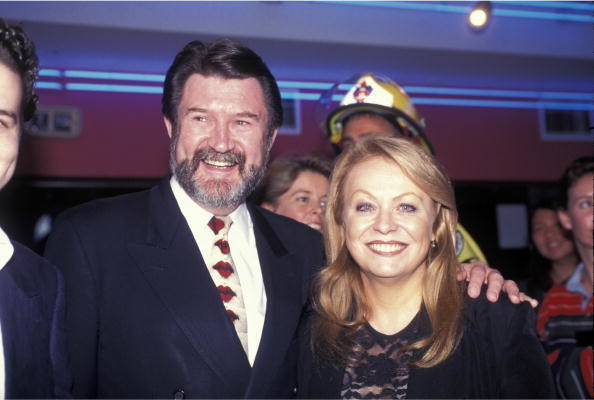 Silver Linings Playbook actress Jacki Weaver is one woman who is not afraid to play the marriage game. She has been married five times in her lifetime. While most people are lucky enough to find just one person willing to marry them, this actress has managed to find several men to wed. She was in fact married twice to Derryn Hinch. She is one fearless woman who does not give a care in the world when people say that they can only marry one person in a lifetime. Their first marriage took place back in 1983 which went on till 1996. This was a very long marriage in comparison to their second one. The two then tried once more and got hitched in 1997 as they thought they were still meant for each other. But after just a year of trying to make things work, they ended up getting a divorce and have both never looked back.
Elizabeth Taylor and Richard Burton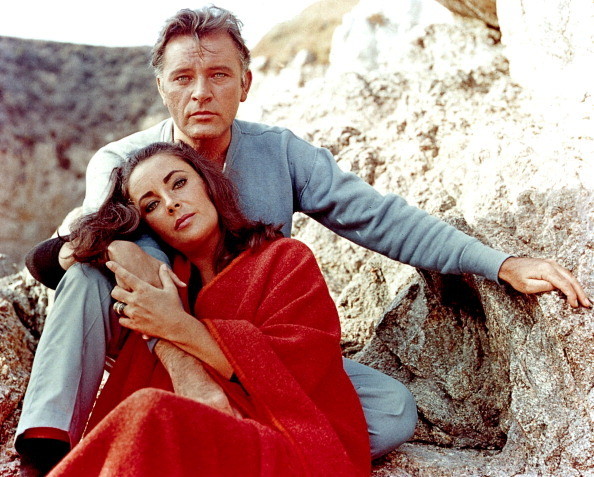 We all know and love the legendary Hollywood actress Elizabeth Taylor. She was considered one of the most beautiful women in the world winning millions of hearts all over the globe. Till today, she is often referred to as one of the most desirable women ever to grace the silver screen. Just as much as her beauty was talked about, Liz Taylor's love life was also truly worth chewing over. Because of her beauty, she was pursued by many men and even her peers. She even ended up marrying Richard Burton more than once. The first marriage between these two took place and lasted from 1964-1974. They went their own ways but found each other again and decided to try once more by marrying each other from 1975-1976. Throughout her life, Liz was married eight times, having as much as seven husbands while Burton got married five times to four different women.
Larry King and Alene Akins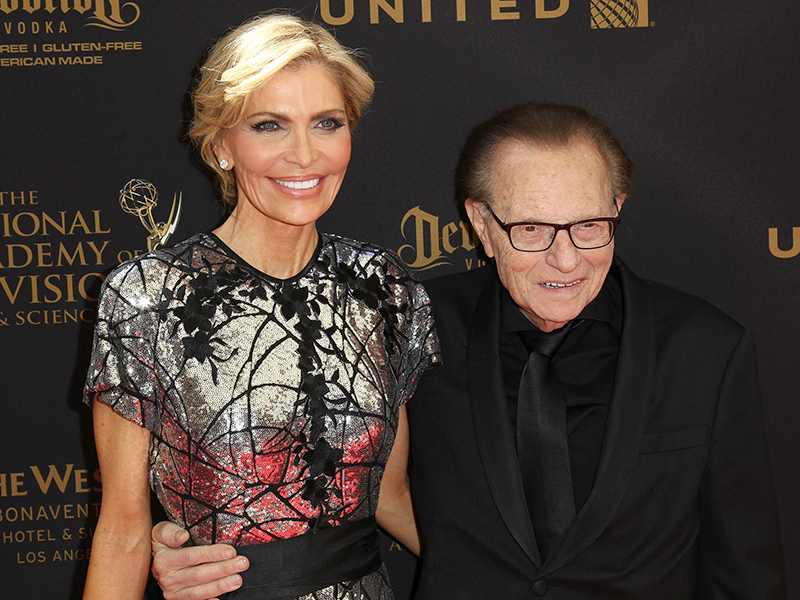 You would think that a man would never be too careless in marrying someone but that is certainly not the case for talk show legend Larry King. He has gotten married so many times in his lifetime and is quite unbelievable. Larry King is tied with Elizabeth Taylor for the number of marriages they are both involved in. The two of them have had eight marriages in total. He and Alene Akins have been married two times. the couple first said their "I do"s back in 1961. Their marriage lasted till 1963. After getting separated for a while, they eventually crawled back to each other and quickly fell in love again. Their second marriage lasted from 1967 to 1972. These two share a daughter named Chaia. She was born during their second marriage and so they at least have a reminder that can always keep them from making the same mistake.
Barbara Walters and Merv Adelson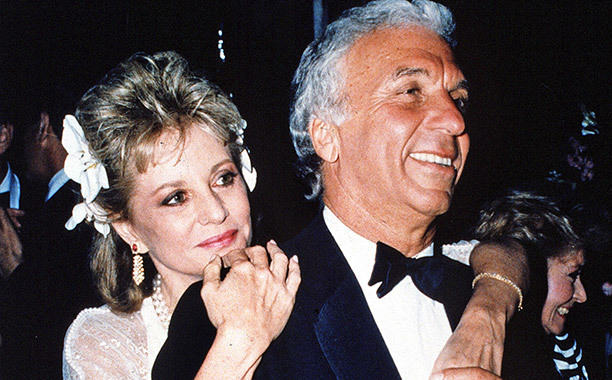 Another talk show legend makes out the list and would quite surprise you. We are all aware of how squeaky clean Barbara Walters is. She is usually the one who is interviewing people, asking them about their personal lives, who they are dating and whatnot. If ever the tables are turned, she would have her fair share of interesting stories to tell, especially her marriages. She has been married two times to Merv Adelson. Their first started from 1981–1984. They decided to get a divorce as they were not happy with each other. But then just after a short while, they again decided that it was time they went for a second try. Unfortunately, even their second marriage did not last as it only lasted from 1986–1992. We are sure that Barbara must have many tips and advice to tell her viewers if ever the topic of marriage comes her way.
Pamela Anderson and Rick Solomon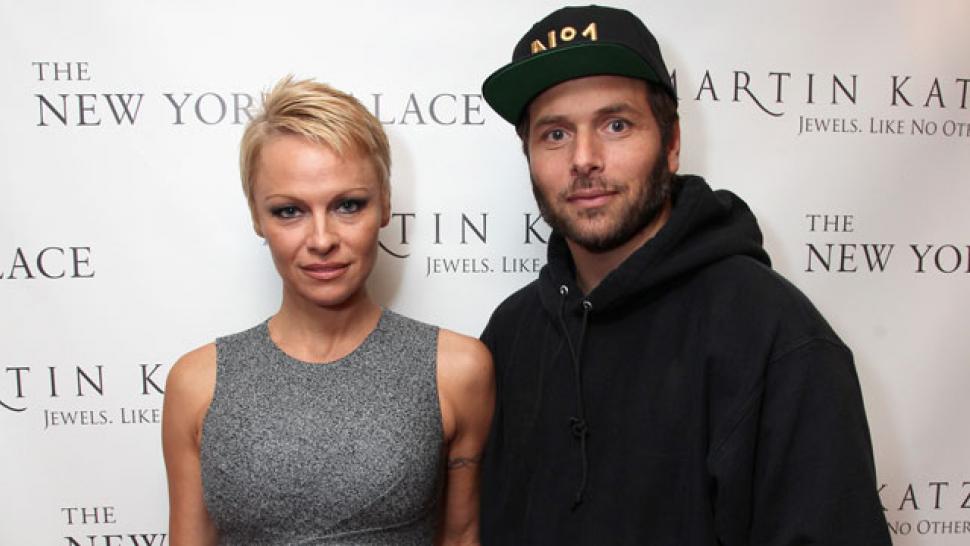 One thing we can definitely say is that Rick Solomon has a certain type. He is known to prefer blondes over brunettes. He also in a scandalous way, made Paris Hilton well known after their private tape leaked and she was the talk of the whole town for months. Pam and Rick initially met in the mid-2000s and soon got married. Their first try at marriage lasted from 2007-2008, Then after removing each other from their lives met each other again and got married in 2014. On February 2015, the couple filed for divorce after less than a year of remarrying. There is also another interesting fact about Pammie's love life. The Baywatch star got married to rocker Tommy Lee after just 4 days of being together. The two have publicly expressed their love and care for each other countless times after divorcing in 1998 but have never remarried.
Dionne Warwick and William Elliott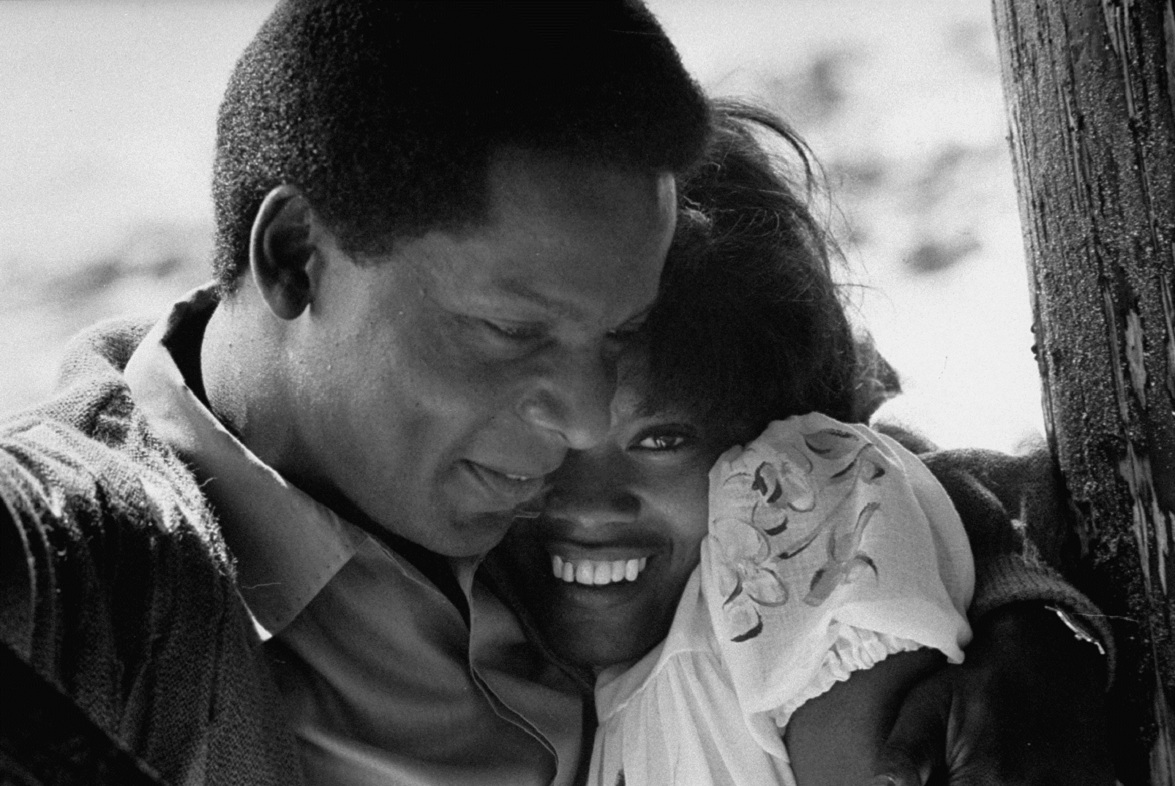 Next, we have one of the most talented singers ever to walk this earth, Dionne Warwick. We all know and love this songstress who is also related to the late, great Whitney Houston. The singer is known for her musical contribution and is regarded as one of the most prolific singers who possess the voice of an angel. But even Dionne has been cursed with a very unfortunate love life. The singer had been married two times in her whole life. That too to the same person. She and her lover William Elliott had been married two times. The couple's first marriage took place in 1966 and lasted till 1967. After splitting up for a short while, the couple decided to get married once again were remained until 1975. Dionne never got married again and some even report that it was due to her marriage with Elliot that she does not believe in the system of marriage anymore.
Nene and Gregg Leakes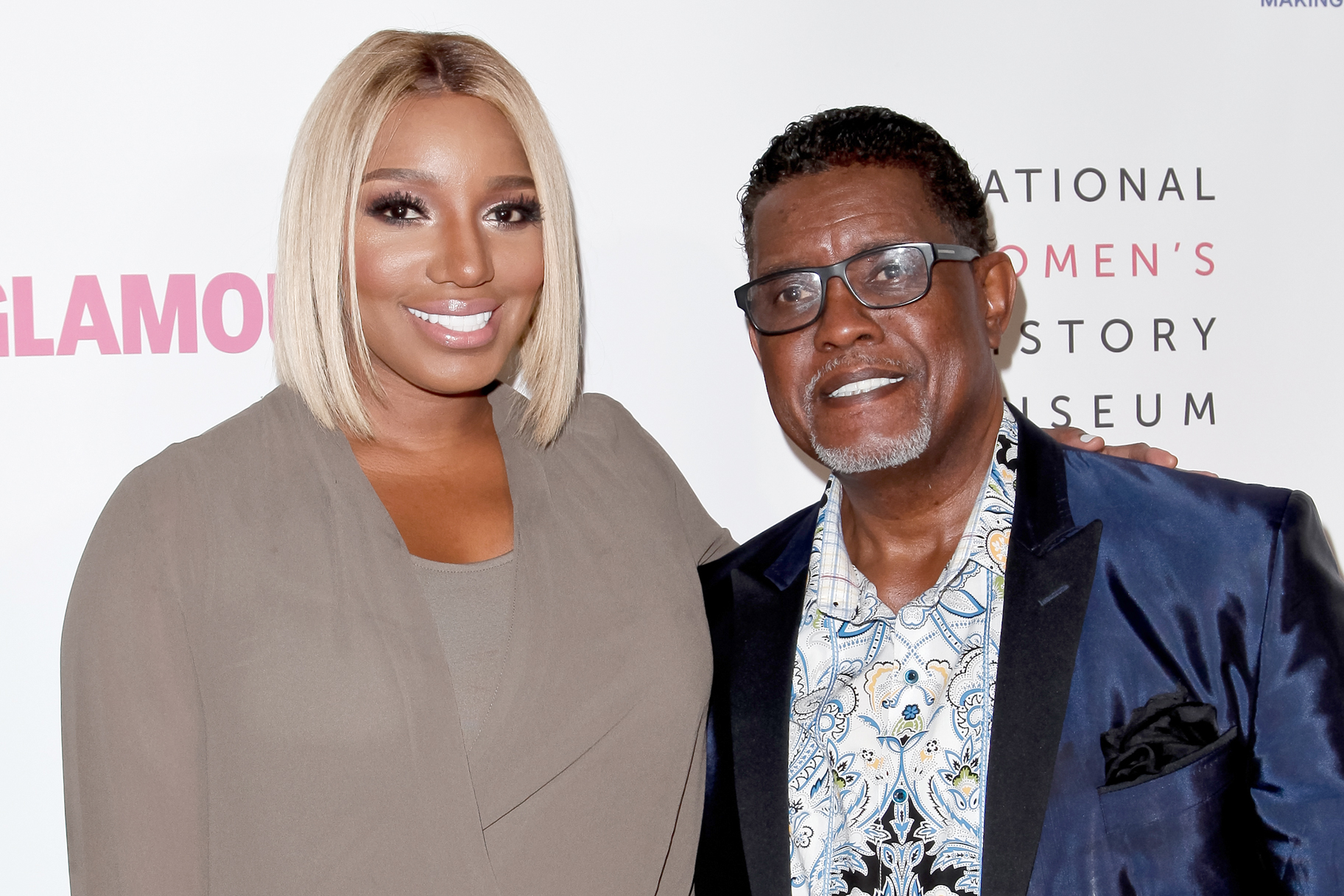 If you have never come across the sensational Nene Leakes in tour life, at least on your television screen, then you must be living under a rock. This high-spirited reality star has become one of the most beloved characters to roll out of a reality show. If you have seen at least one episode of the Real Housewives of Atlanta, you would most definitely be aware of who Nene and Gregg Leakes are. Even these two lovers have made two attempts at getting married. Their first take on marriage happened in between 1997 to 2011. They ended up in a divorce which only lasted for so long. Soon they decided to tie the knot again by the year 2013. Even their son was born this year. The two still seem to be happy and no signs of splitting up have popped up unlike most of the couples we see on our list.
Jean-Claude Van Damme and Gladys Portugues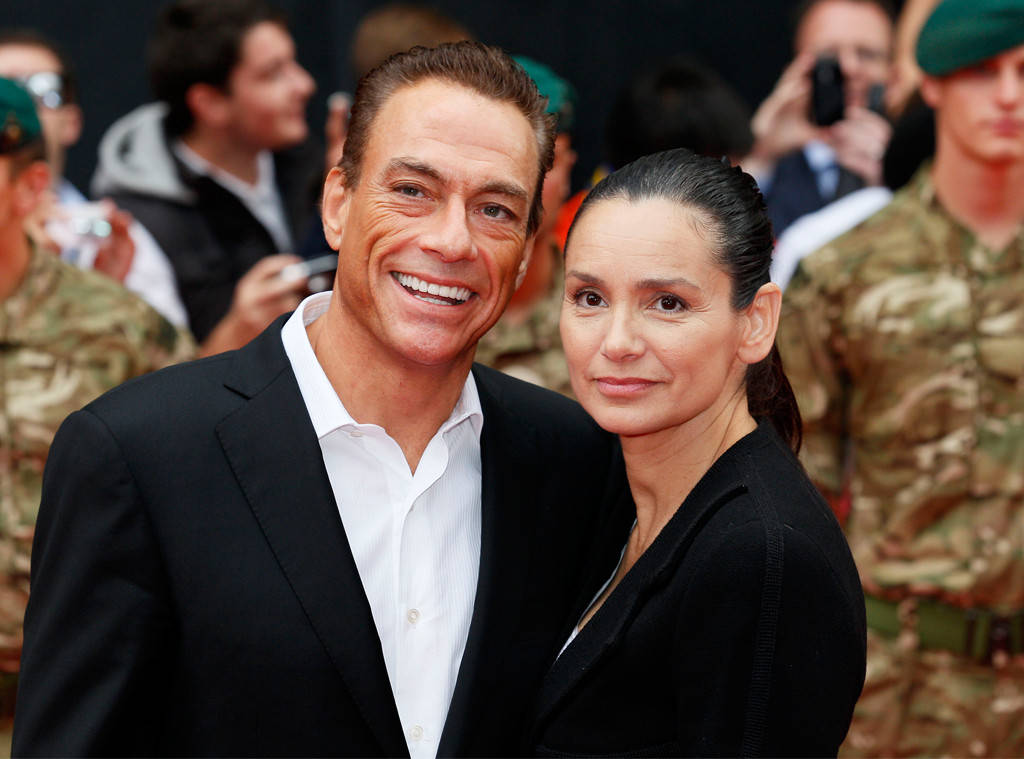 Jean-Claude Van Damme is one of the most beloved action stars that has captured the heart of many women and even men. But even he has had a very tough experience regarding his love life. His relationship with the famous bodybuilder Gladys Portugues has become very quite scandalous. The two first tied the know back in 1987. This wedding lasted only till 1992. They broke up because Jean-Claude was having an affair with fellow actress Darcy LaPier. He soon got married to LaPier. Even this pairing did not work out. He soon made his way back to Portugues. So then the couple decided yet again to exchange vows in 1999. Years later, they filed for a divorce in 2015. Even since they, they have remained out of each other's lives. Their second try was definitely not worth it as it showed that they were indeed incompatible.
Natalie Wood and Robert Wagner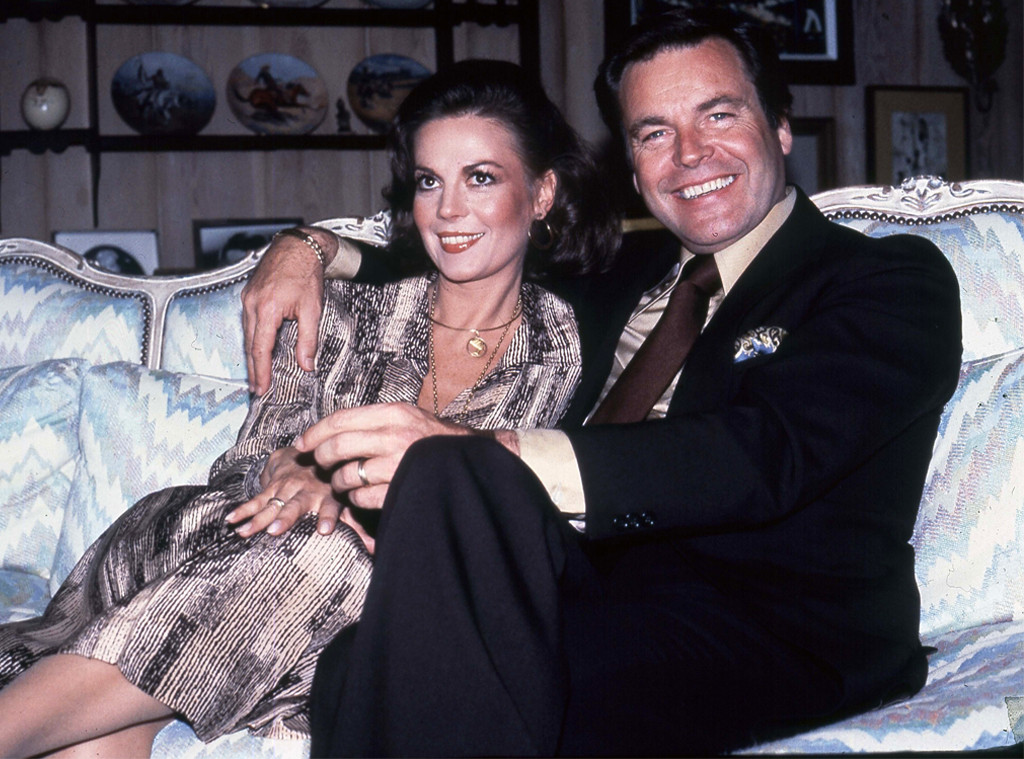 We all know about the unfortunate accident that led to the death of the famed Hollywood actress on a vacation with her beloved husband. Her love life has been a public interest ever since the time she became a little grown up following her success as a child actor. This next one is about none other than Natalie Wood and Robert Wagner who have had a few problems in their personal lives. Natalie Wood is considered as one of the gorgeous women ever to step foot in Hollywood. She had been married to Robert Wagner two times before her untimely death in 1981. The couple's first marriage took place from 1957 to 1962. After going their separate ways they again met and married in 1972. The two were still together even during Natalie's tragic day of drowning.
 Sinbad and Meredith Fuller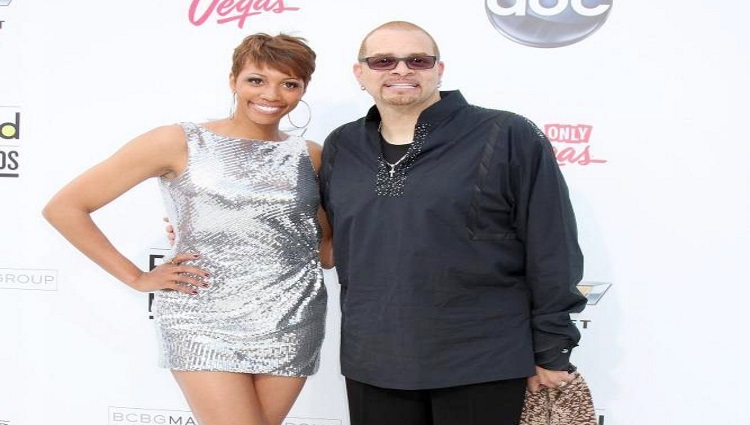 This next one is about the life of one of the most adored comedians ever to appear on our television screens during the 80s and the 90s. Do you remember Sinbad who was the star of many comedy movies during the 90s? He was on the rise as a superstar when he decided to wife Meredith Fuller. He later admitted that he was way too young to be taking up such a responsibility. Their first marriage took place in the year 1985. But then this led to a bitter divorce in 1992. The two would try again after 10 years in 2002. They are still happily married and have started a family of their own and do not seem to be nearing any type of divorce. They both learned that they were far too young and naive but now they have matured into adults that make rational decisions that would benefit them as a married couple.
Marie Osmond and Steve Craig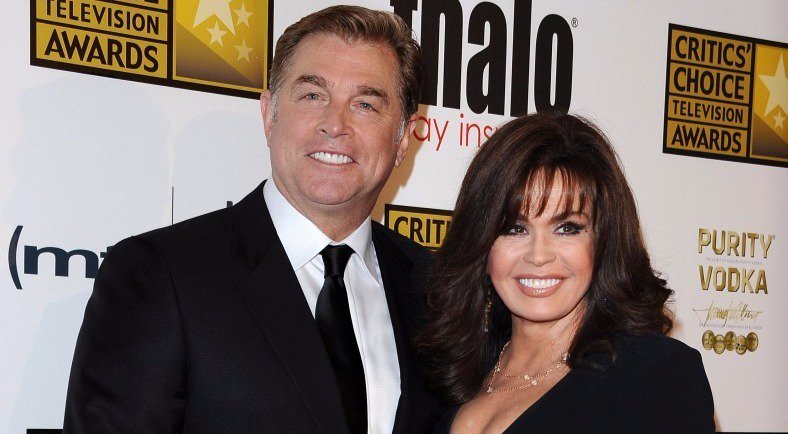 We all know and love the Osmonds ever since they became famous as a singer during the 70s. The siblings went on to conquer the charts in many parts of the world and are indeed a successful musical act. They are also very successful in in their acting careers and have starred in many hits in their careers that have spanned almost 40 years. Marie Osmond and Steve Craig are another celebrity couple to exchange their "I do"s two times. Their first try was in 1982. But then just a few years later they decided to get a divorce in 1985. After a long 26 year passed, the couple then reunited to marry once again in the year 2011. When they went their separate ways, Osmond became a wife to Brian Blosil from 1986 to 2007.
Judge Judy and Jerry Sheindlin

Who does not know Judge Judy form the beloved and one of the longest-running reality television shows? We have all seen Judge Judy helping out people who have no means to prove their innocence in the court of law. Her reality show has been one of the top-rated shows ever to exist and was one of the very first reality television shows that proved to be a hit. But little did we know that her personal life was not all that sorted either. Even she has had her fair share of ups and downs in her love life. Judge Judy initially got married to her husband from 1977–1990. After a year of splitting up, they remarried once again in 1991. They now have a total of five kids and a whopping 12 grandchildren. Their huge family is now living happily and the couple could not be happier.
Frida Kahlo and Diego Rivera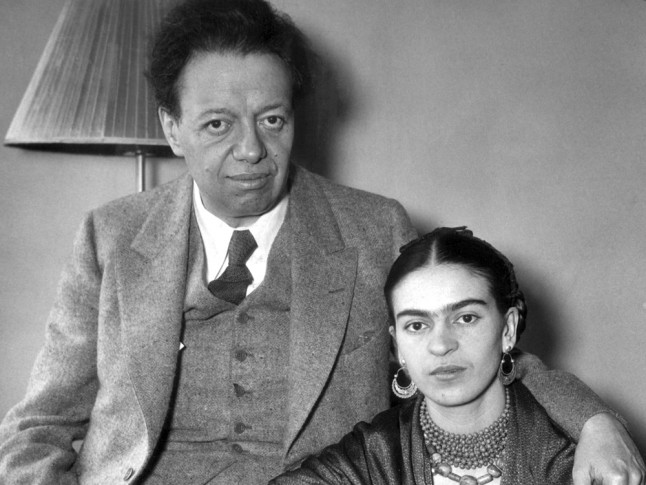 You must have seen this famous female painter somewhere on social media at least. Many of the feminists we see these days love to post pictures about Frida who is undoubtedly one of the most courageous and artistic women to ever exist. She refused to conform to the beauty standards that existed even during her time and was a powerful voice that embraced her individuality and uniqueness. But even she had a rough life when it came down to her personal life. This next couple is made of two famed painters Frida Kahlo and Diego Rivera. Even they have adopted the art of marrying twice like our other celebs on the list.  The couple had their first marriage from 1929 to 1939. They split up but then decided to try again in 1940 until Frida's death in 1954.
Richard Pryor and Jennifer Lee and Flynn Belaine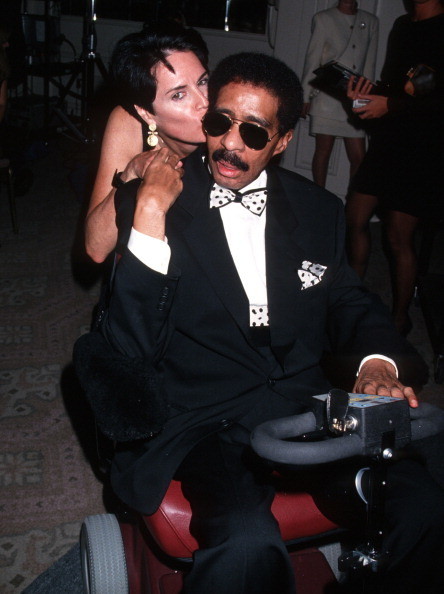 This one is definitely one for the books because certainly, this could never happen to anyone else. It is such an unbelievable feat to achieve which could only happen due to coincidence right? Richard Pryor is one strange man who has a very special case of getting married twice to not just one but two women! He married Jennifer Lee from 1979–1982, only to marry Flynn Belaine from 1986-1987. But after they split up he again tied the know with Flynn which lasted 1990-1991. This again opened a window to let he and his former wife rekindle their flame which they had lost during their first marriage. So they took up the chance to start again and you could say it ended up paying off really well. He and Lee again decided to get married in 2001 until he died in the year 2005.
Lana Turner and Joseph Stephen Crane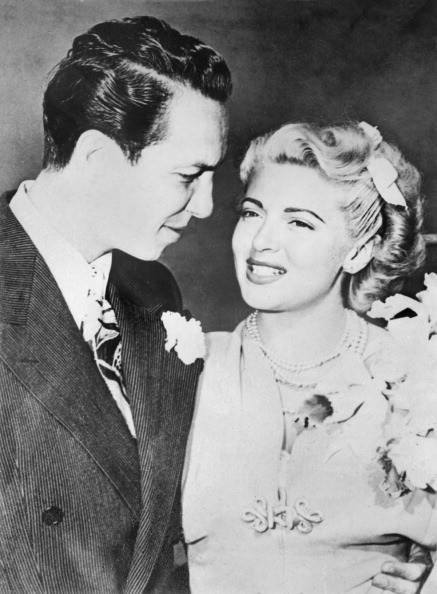 They say that the best way to win over a man's heart is through his stomach. But the couple we are about to read about has flipped this saying and exchanged the roles of man and woman in the context. This is the case of Lana Turner who has had her fair share of failed marriages with some more addition due to her marriage with Joseph Stephen Turner. Lana Turner is another star who had eight marriages under her belt. Two of these marriages were with restaurateur Joseph Stephen Crane. After realizing that Crane's divorce had not been finalized, the couple's first Las Vegas marriage was called off. After things blew off they decided on trying again in 1943 which lead to Cheryl their daughter being born. They ended up separating for good by 1944.
Stan Laurel and Virginia Ruth Rogers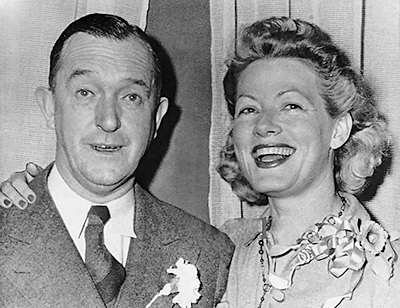 It is often said that comedians are entirely different in real life. This next couple proves just that. We all know that Stan Stan Laurel who is from the legendary Laurel and Hardy. His personal life is one that has made people talk because of how unstable he is with his women. Although he personifies a very lovable and naive character on screen his real personality is the stark opposite of his roles in shows and movies. He has married Virginia Ruth Rogers two times. He took her as his second and fourth wife. Their first go was in 1935 and went on till 1938. He got married to another woman for 2 years after which he ended up with Rogers again. They had their second marriage which lasted for five years before eventually splitting again. Did we mention he was very unstable?
Rosemary Clooney and José Ferrer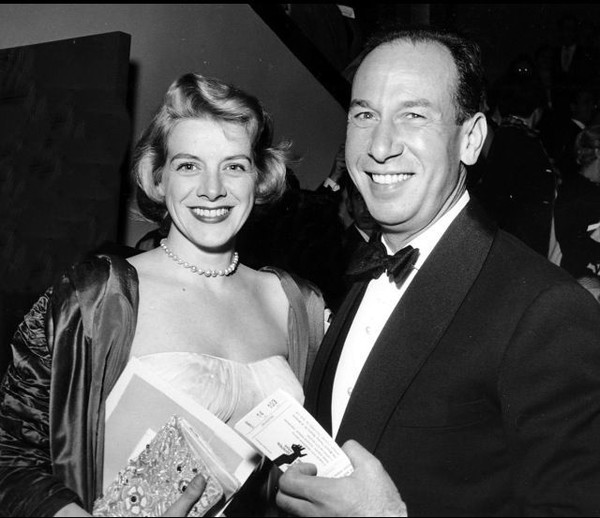 Everyone knows that George Clooney is not one to be so quick to marry someone. He only recently got married to his beloved wife Amal Hassaan after dating countless women in Hollywood. You may have heard of the actress Rosemary Clooney who is indeed George Clooney's aunt. Obviously, the trait does not apply to all of the family members as she is very different from her nephew in her approach towards marriage. She has been married two times to Jose Ferrer. The couple's first marriage took place from 1952 and lasted till 1961. Then the two decided to try again and their second marriage only lasted from 1964 to 1967. During their first round of marriage, the couple had 5 beautiful kids whom they have both worked very hard at raising. Do you think anyone of these children looks like their cousin George?
Ben Stein and Alexandra Denman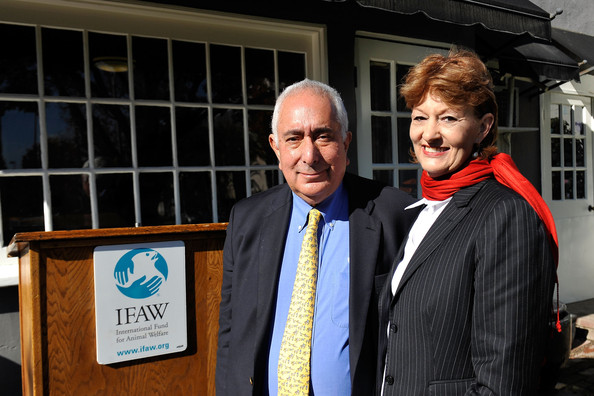 We have all seen this actor who has never actually been a leading actor in the movies we watch. Ben has always landed roles in movies as a minor character who usually adds humor to the film or show he is on. e never actually pay attention to the love life of Hollywood actors or actresses if they are not so appealing to the eyes but it does not mean that they do not have their fair share of ups and downs too you know. We are quite sure that you have never heard of this side of Ben Stein. His relationship status is quite the shocker because he and his wife Alexandra Denman have been married two times. She works as an entertainment lawyer. Their first marriage was back in 1968 and lasted till 1974. They met again after 3 years and got married for the second time. They are still together.
George C. Scott and Colleen Dewhurst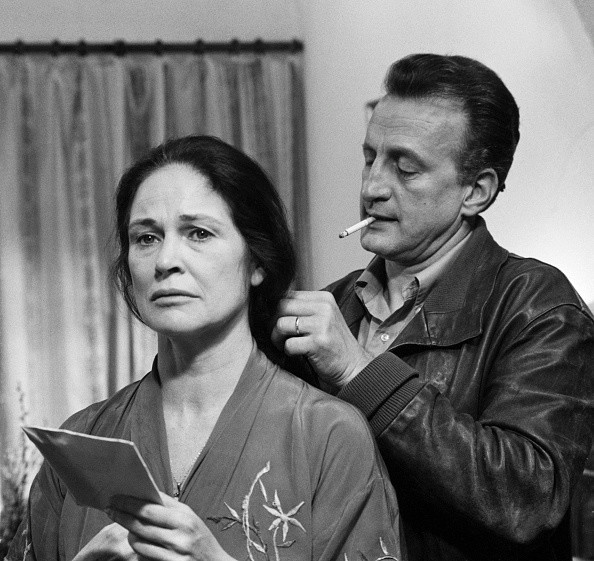 Some people are just too darn stubborn to accept that they are not meant for each other. They will never accept defeat and will always strike on the little flame that is left from their previous relationship together. These two actors fell madly in love when they first met and quickly decided on getting married. But like everyone on this list ended up in a divorce which would eventually lead to another marriage. They tried to make their marriage work firstly getting married from 1960–1965. Normally most couples would throw in the towel but not these two. They saw the opportunity to get together again and so without any questions asked, pursued each other yet again. Then they tried a second time which lasted from 1967–1972. Scott got married fives times in total.