Growing up is not synonymous with losing one's sense of humor! You can be responsible while still keeping your desire and ability to have fun. Most of these are father photobombs but some are grown men randomly having fun with strangers' pictures. Let me show you how fun grown men photobombs can be!
He Just Wanted To Be Part Of Something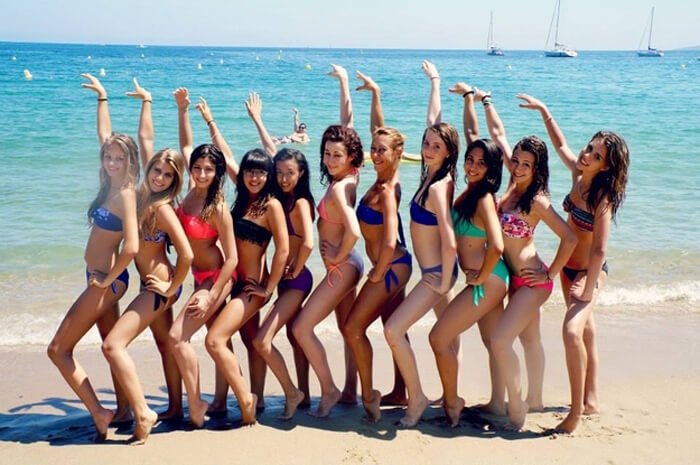 A Happy Man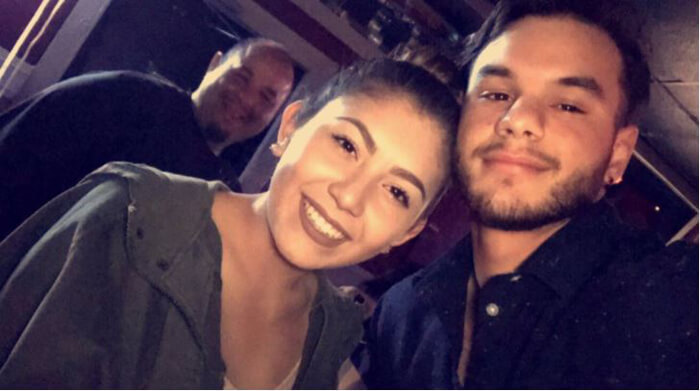 Get A Room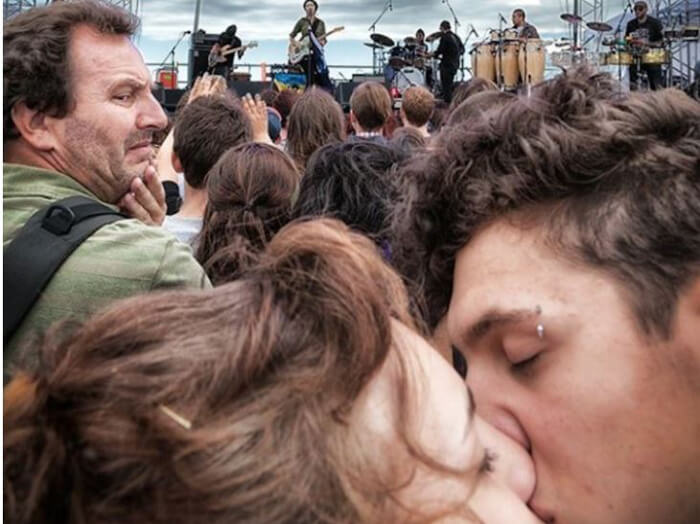 It is no secret that some people do not like when a couple decides to show how much they physically care for each other in public. It may be especially annoying when you lack someone with whom you can share similar intimacy. This man may be going through a tough break-up or maybe it is his child doing the kissing. The fact is he is not enjoying it and he is not afraid to show it!
Look At Me!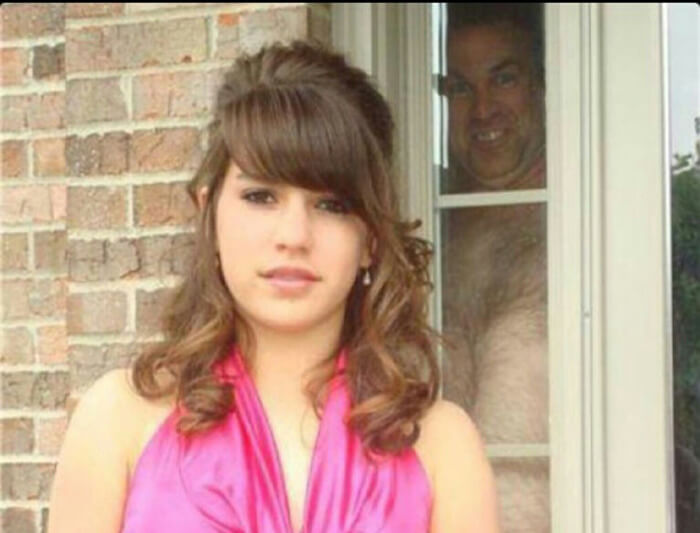 The Imitation Game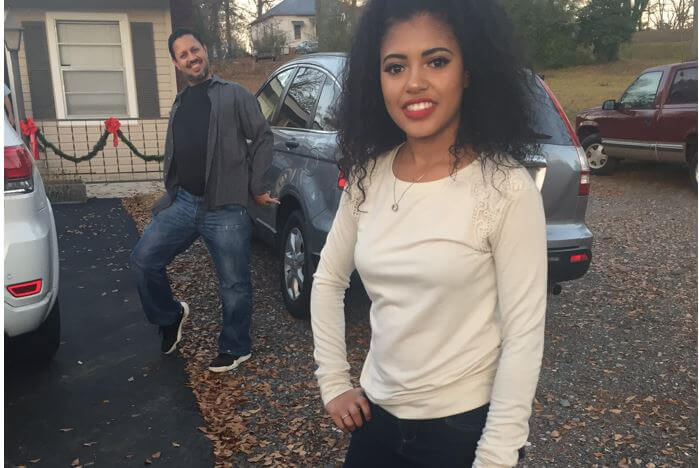 Flying Chicken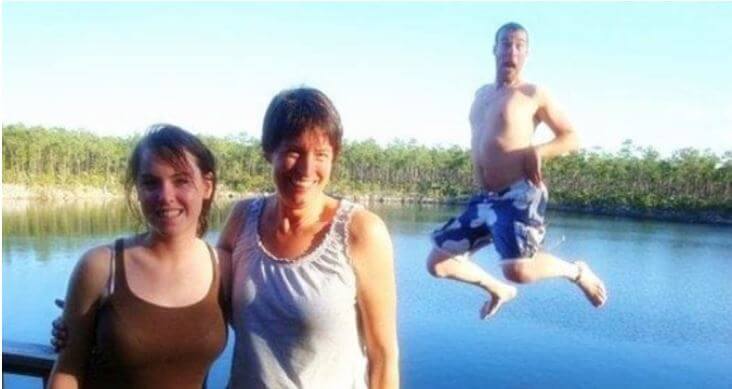 He was not going to let his wife and daughter have a cute picture in which he was not included! That is why he took it to the next level, with this typical and forever funny chicken pose. In the picture he is a flying chicken but I expect he will soon turn into a very wet chicken instead! It only made the picture better and I am sure the cold water felt good on what looks like a very hot day!
Lost The Focus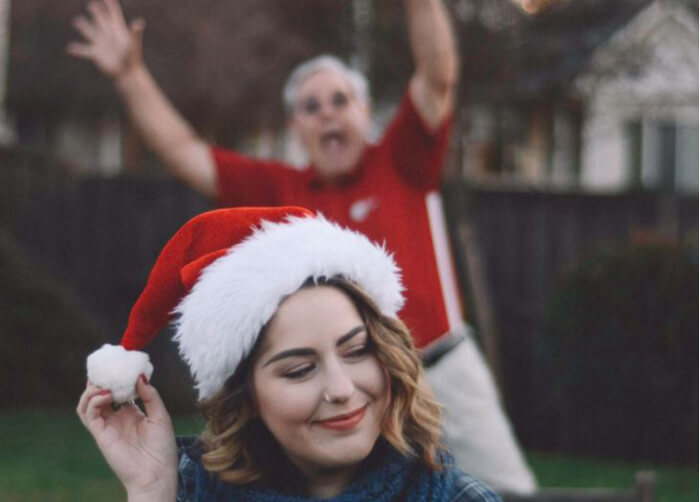 Even though he got the colors right, this man should have been briefed about what the picture was supposed to look like. The pose was supposed to be cute and unprepared, not loud and crazy! Truth be told, we can't be sure if the goal was not the photo we are actually seeing. It does look quite artistic.
Every Breath You Take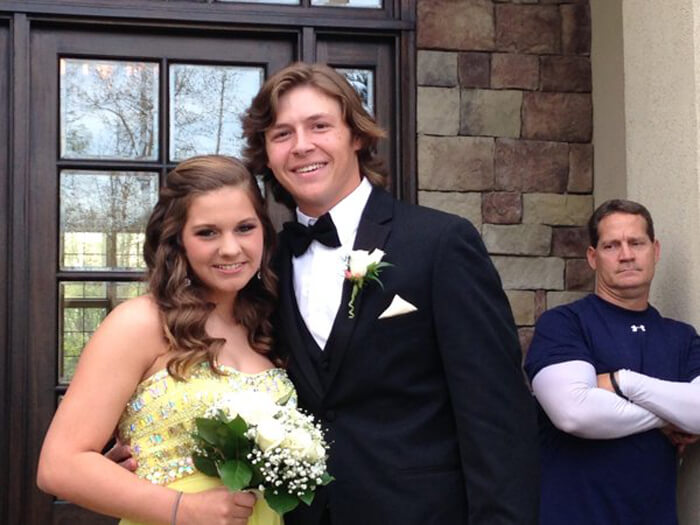 In A Hurry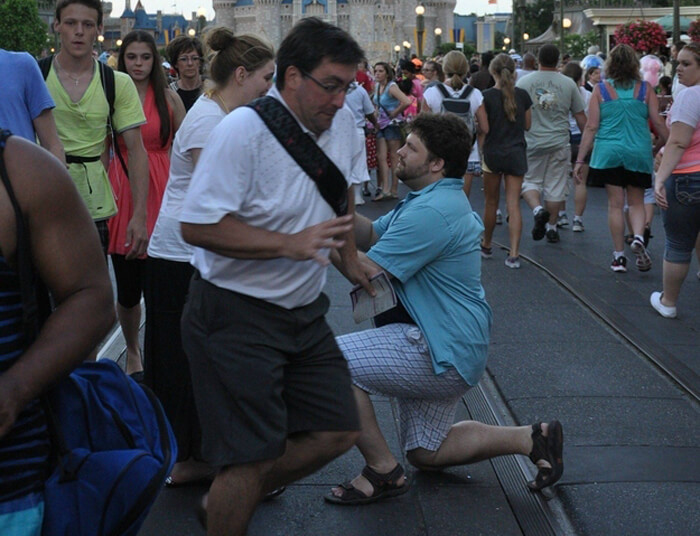 Maturity Is The Word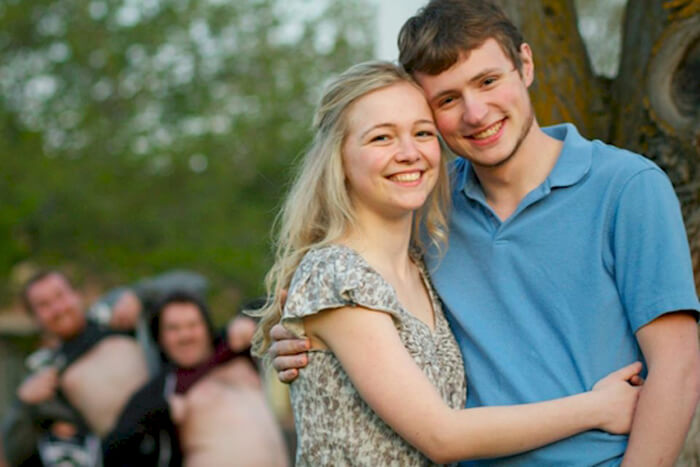 Look How Hairy I Am!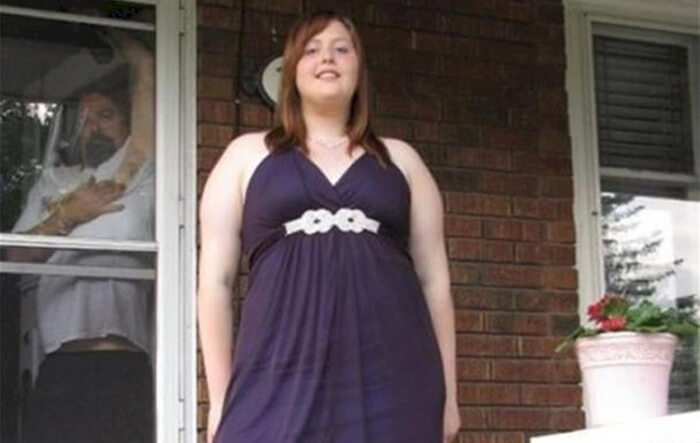 As he walked by the glass door, this dad saw a picture was about to be taken. There was no way he would let the photobombing opportunity pass him by. He did the first thing that came to his mind: showing his armpit hair! No big belly in this one. This is what you can call fast thinking and commitment.
It Can Happen To Anybody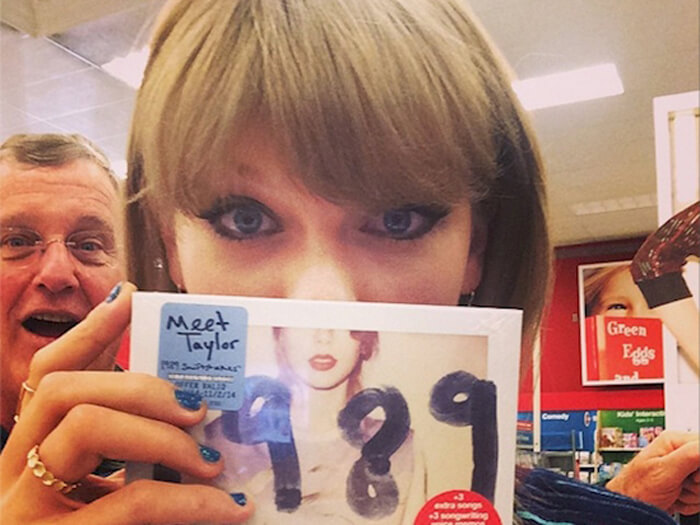 Here is the proof that nobody is safe from dads' photobombing. In this specific occasion, Taylor Swift was the victim. While the pop singer took a picture with her latest album in a store, her dad decided to pop right behind her. There is nothing too weird about it and I am sure Taylor even enjoyed it, but it is still a photobomb! By the way, how alike are those eyes?!
Another Imitator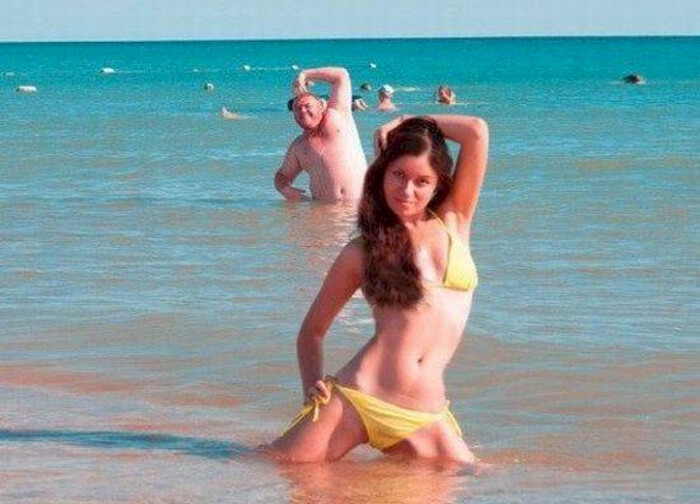 Here is another dad trying to fit in, imitating his daughter's pose. I would have said that he better find something better to do with his time but, after seeing the result, I recommend that he keeps doing what he is doing. What would otherwise be possibly considered an overly sexual picture, turned out to be a very funny one instead. He nailed it.
Unexpected Photobomb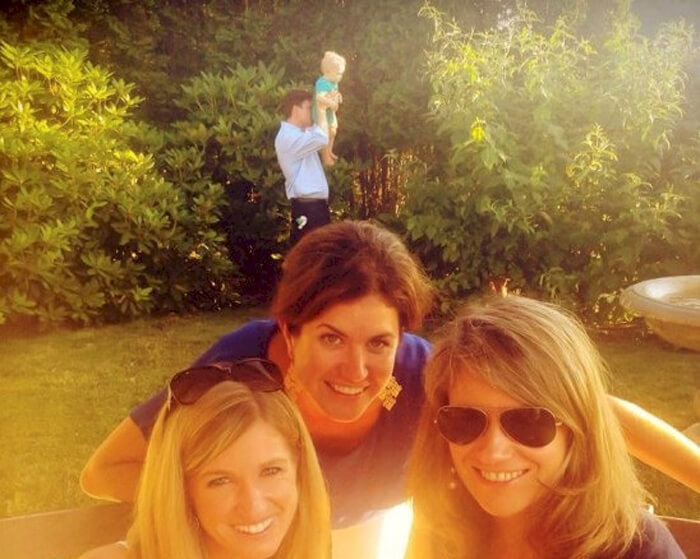 I doubt this dad even knew he was photobombing. While he was just trying to take care of his child, respectfully smelling its butt, he was photographed in the background of these three women's picture. It must have been hilarious when they showed him how glamorous he looked in it… There is always the possibility it was done on purpose, in which case I commend his sense of humor!
Ready For Prom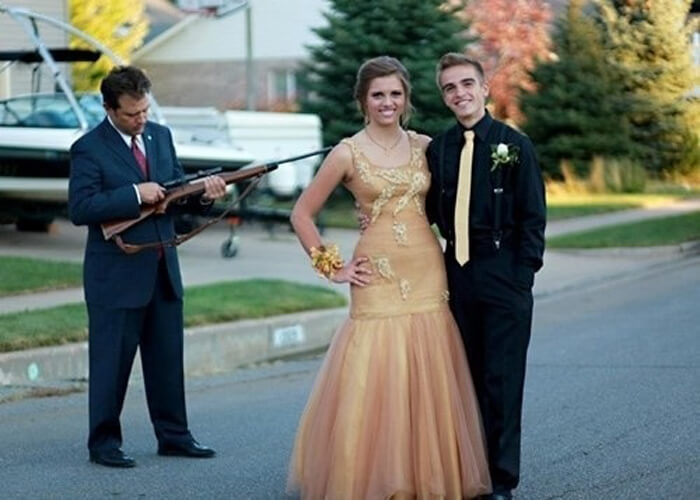 Baby Bumps

Here is another man that was not going to be left out! After hearing for years that his belly looked like a baby bump, he decided to finally not only own it but flaunt it. He found his opportunity when two pregnant women were taking the cutest joined baby bump picture. Let's hope these two had a good sense of humor and got the joke!
Hat Shopping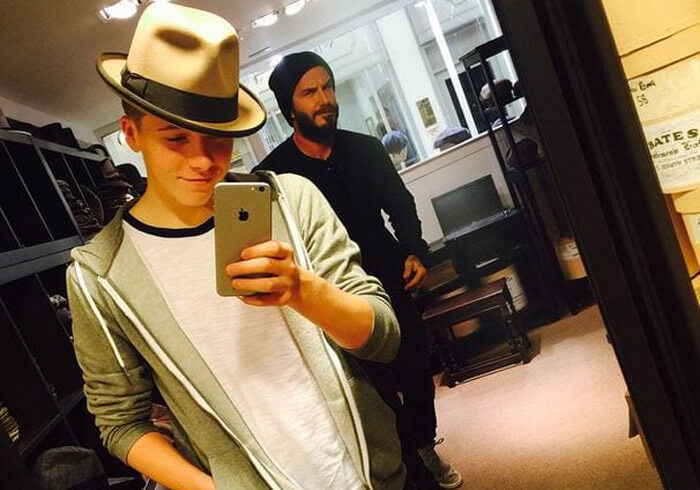 There are two explanations for this dad's expression: he either did not like the hat his son chose or was not impressed by his mirror selfie. Either way, his reaction made for a funny photo and surely the highlight of the shopping trip. This dad probably gave his son some precious advice right after this photo was taken.
Is This A Party Or What?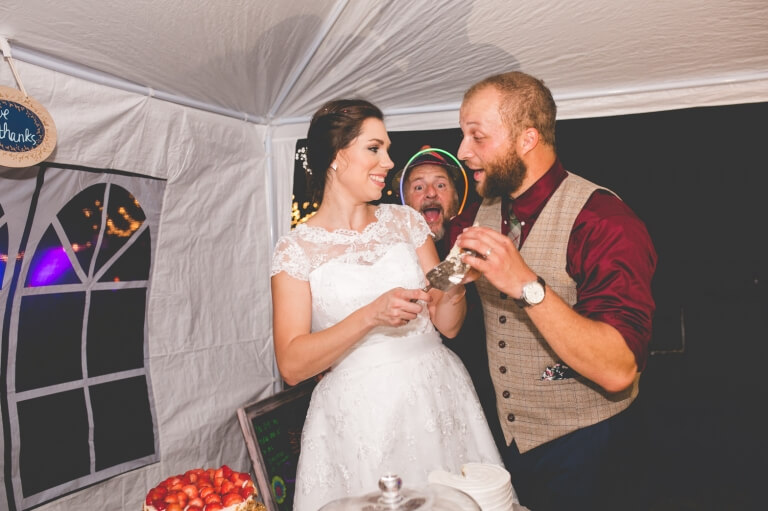 Homecoming Photobomb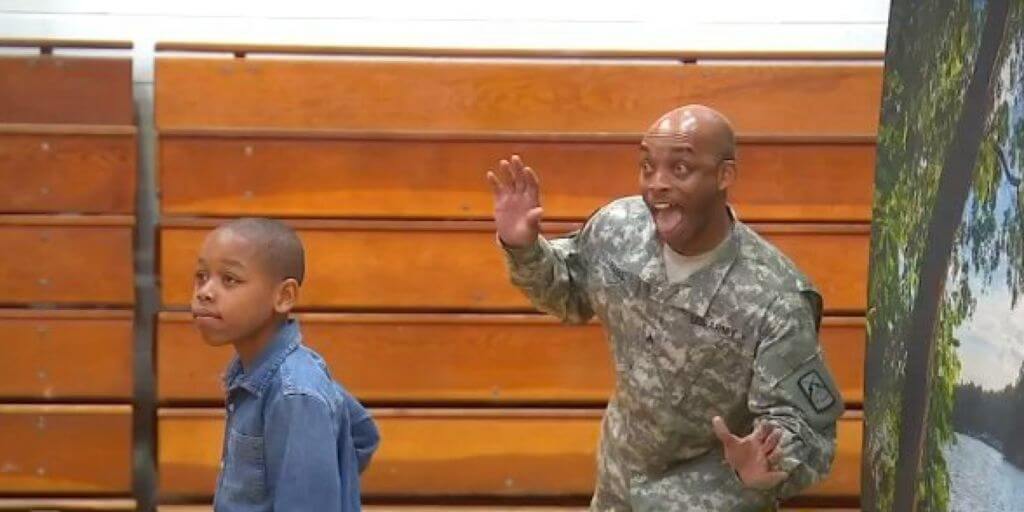 After returning from Kuwait, Corporal James Bass decided to photobomb his son on his school's picture day. It was only after looking at the pictures taken of him with his dad on the background that Joshua realized what was happening. How emotional!
Cool Kids And A Colder Dad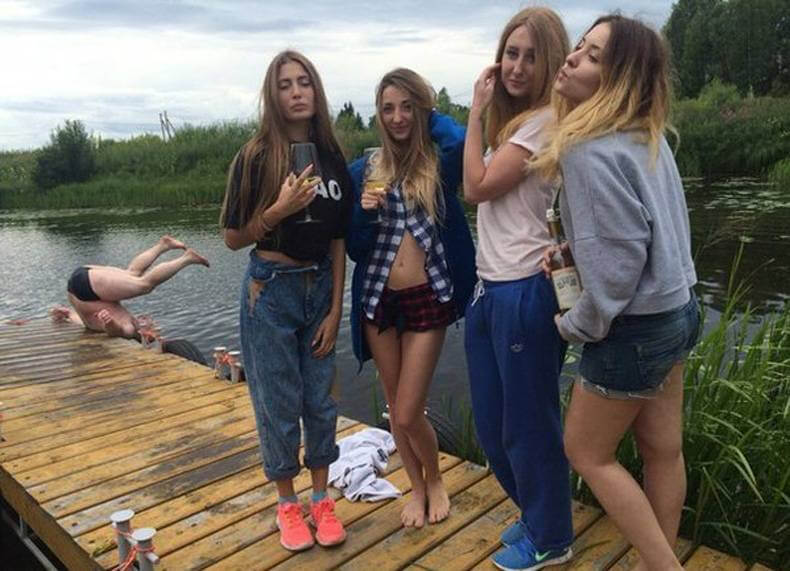 Never Too Old To Dab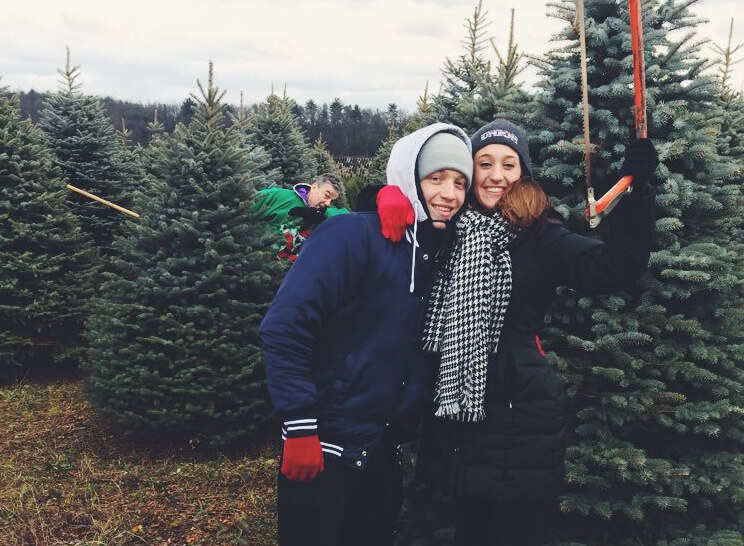 Not Without Me
Even The President Photobombs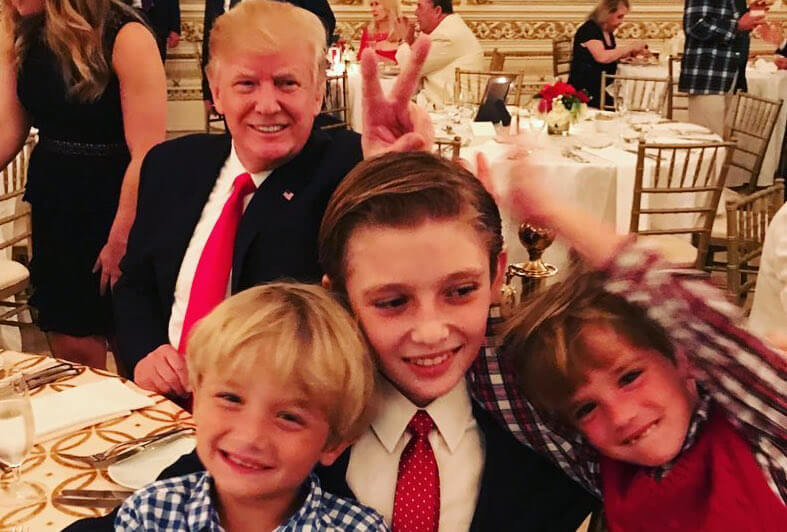 Reverse Photobombing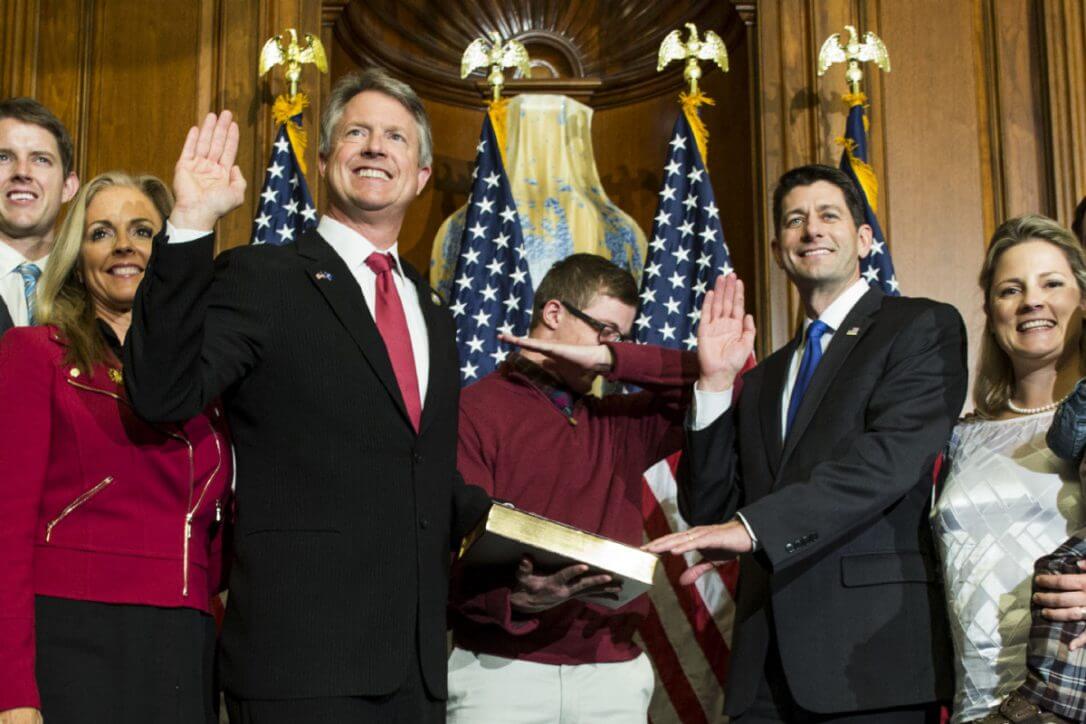 Which one of these was your favorite? Are you convinced that grown men can photobomb as well as kids? I think these examples removed all doubts that they can.