There are a lot of effects that a war has on an individual or even a nation as a whole. Although some may feel like waging wars and fighting for one's country is a noble act, there are so many ill-effects that war has on so many people. So back in 2003, an Army Private First Class was written in the history books for her commendable endeavors in the Iraq war. The soldier became an inspiration and a beacon of hope for the people in her country. She had to go through a lot of huff and duff but in the end, she made it and has become a valuable part of her community. This soldier has seen the worst and has definitely proven just how brave and strong she is. However, she has had her fair share of troubles…
Who Is She?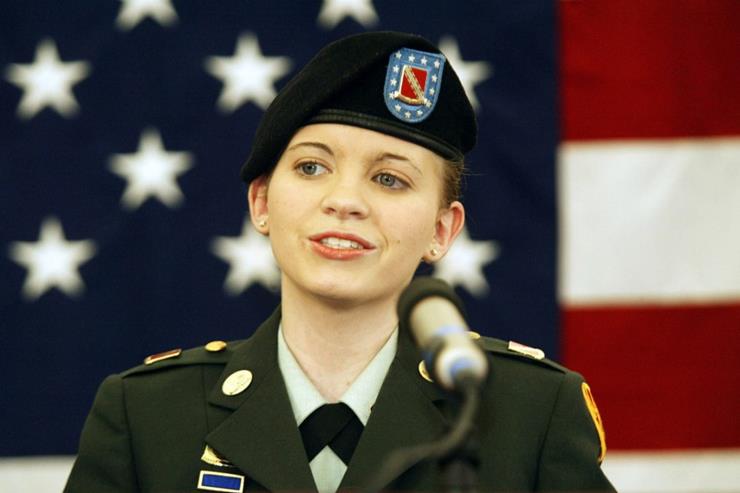 Like we said, the military is a rough place for anyone to toil under. So obviously there is a lot of hard work and training that goes in just to join it. This is a remarkable story of one lady who had joined the army to go through an exceptionally inspiring struggle. For some time, Jessica Lynch could be seen being splattered in the media across the states and even further. This soldier was not aware that she was about to join the military which was not honest with the media, hence the public as well. It is such a disgrace that even the military cannot be trusted these days. However, Lynch finally had the courage to speak the truth to the people and what was really behind her story.
Early Days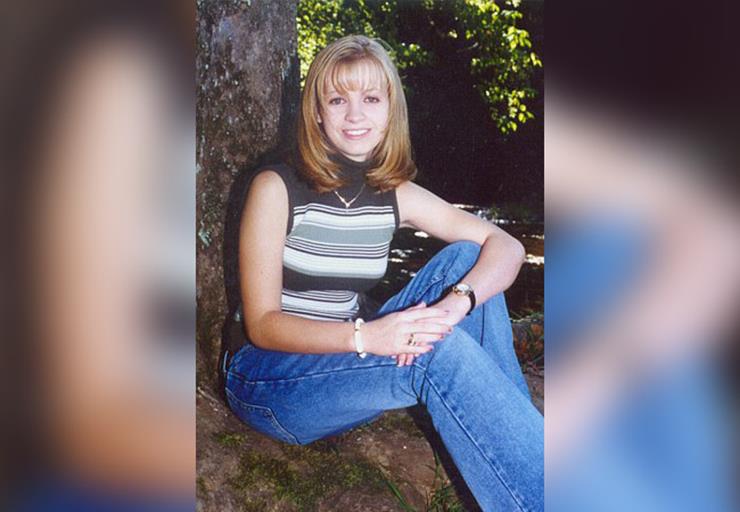 Just looking at this blonde-haired, blue-eyed girl, one would never even assume that she would ever have the thought of joining the military. So, obviously, Jessica Lynch served as a symbol of inspiration for the American people. Her birth name was Jessica Dawn Lynch. Jessica was welcomed to this earth on April 26, 1983, in the quiet town of Palestine, West Virginia. However, just like many other American citizens, she started off with a very humble beginning and strived to make a brighter future for herself. Her main goal was to leave a mark of positivity in the world. "I wanted to improve my life and not just be there in Palestine forever," she said. "I wanted to get out and do something."
Realizing Her Dreams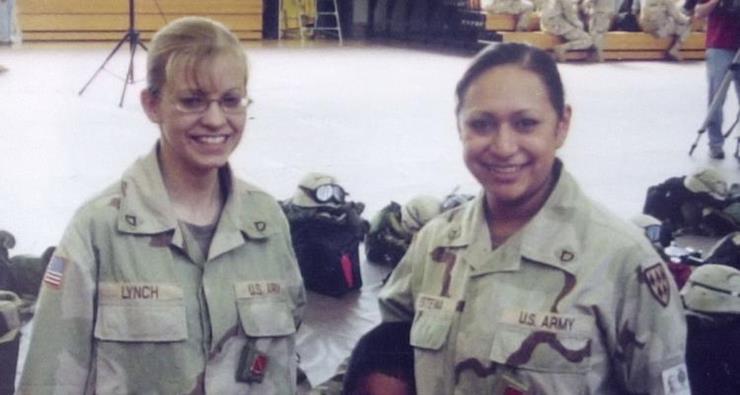 For a girl who wanted to do something in life, it was not so surprising to see that she wanted to serve her country. Since she was nearly finishing school, she was going to have to make a crucial decision. So in the year 2001, Jessica became very close to one of the most important days of her whole life. It was going to be her graduation day from Wirt County High School. What was her next move going to be then? Since she did not come from a wealthy family, Jessica's dreams for college seemed unattainable. So joining the Army seemed like her only option to get further education. She was also set on meeting new people, experiencing a new culture and explore the world. She just wanted to leave West Virginia for something more.
Those Who Can, Teach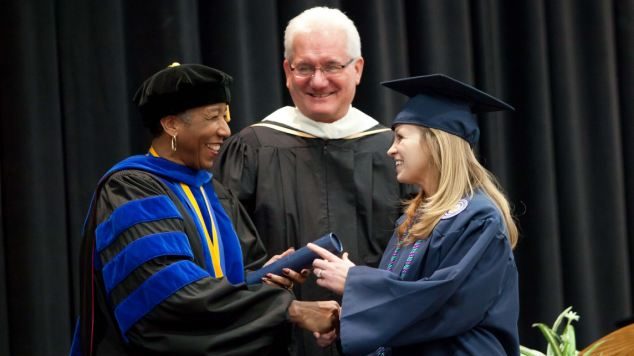 Like most of us, Jessica was always very social and loved to be around people. Ever since she was just a little girl, there was one thing she always wanted to do. Jessica's biggest dream was to one day become a teacher. Her dreams involved teaching young kids and hopefully serve as a positive role model for the generation to come. So, to Jessica, if she happened to serve in the military, then it would ultimately help her to receive the perfect mix of discipline and skills necessary to further help her dreams of teaching in the further stages of her life. But her dreams of turning into a school teacher was going to have to wait for a little while. Jessica would have to first serve in the military for a few years.
By Any Means Necessary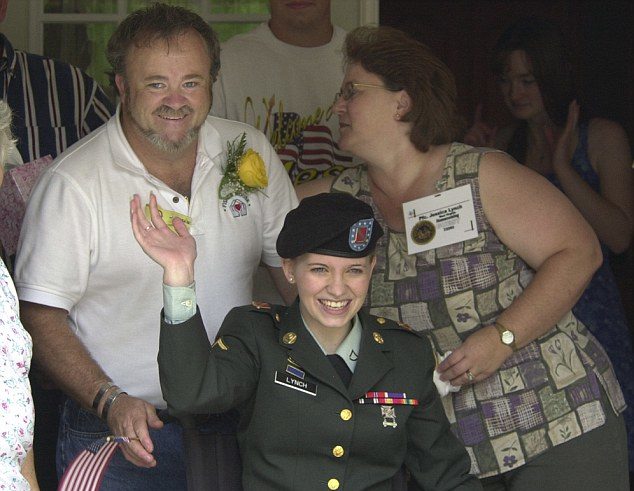 Jessica was not about to let anything stop her from getting her further education. She became ever more focused on learning and getting a better education. So soon, Jessica spoke to an army recruiter with the consent of her family. This happened in the year 2000 when Jessica was still a 17 year old. She was still flooded with her high school studies at that particular time and was in no way capable of joining the military yet. Her dear mother spoke about the recruiter saying that he "did not lie to the kids. He said there was always the possibility of war in the future." She admitted that "at that time it was before September 11, and there was no terrorism, so we were like, 'that would never happen to me.'"
Keeping It In The Family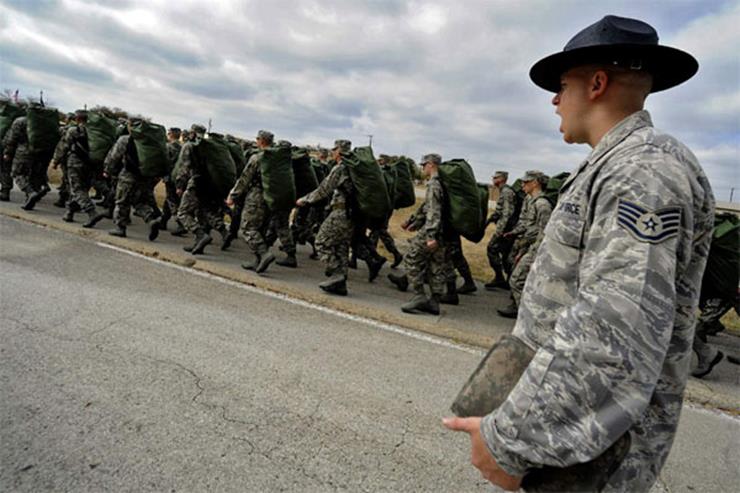 For someone like Jessica who was very close to her family, their support was everything to her. Jessica's dad named Gregory Lynch was actually a self-employed truck driver who had a very sweet thing to say about his remarkable daughter. If ever there was someone who told Jessica that she would not be able to do something, her dad claims that Jessica would always make sure to do it, just to prove to them that they are wrong. In her initial training days, this was actually true for Jessica. There were so many people who did not believe that Jessica would not be able to make it to the military. So soon after her graduation was finished, Jessica enlisted. Even her brother, Gregory Jr. dropped out from his college, to join her as well.
Taking A Stand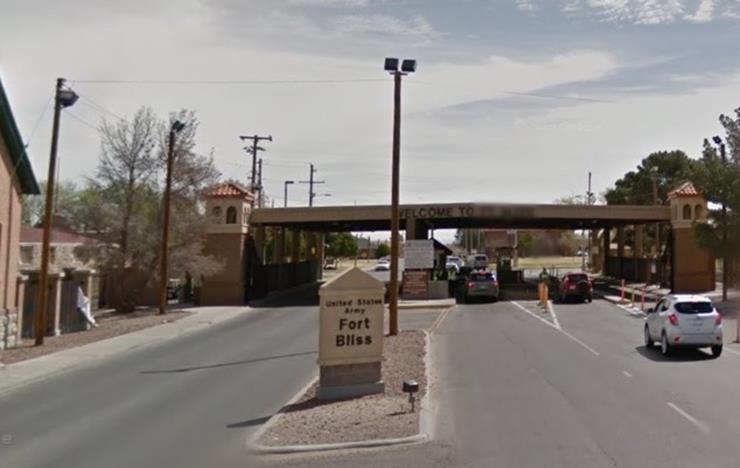 One of the most intense moments for Jessica was the untimely terrorist involvement back on September 11, 2001. In a time just a matter of more than two weeks later, on September 19, Jessica packed her bags to go to Fort Jackson, South Carolina so that she can start her Basic Training in the Army. Even though the nation had experienced one of the most heartbreaking terrorist attacks, ever to be recorded in history, Jessica had never ever anticipated that an actual war would ever occur. To her, the use of combat in real life was far-fetched and she did not believe that a time would come for her to use the skills she had been trained within the military. To her, a war was not really a solution.
Life Of A Soldier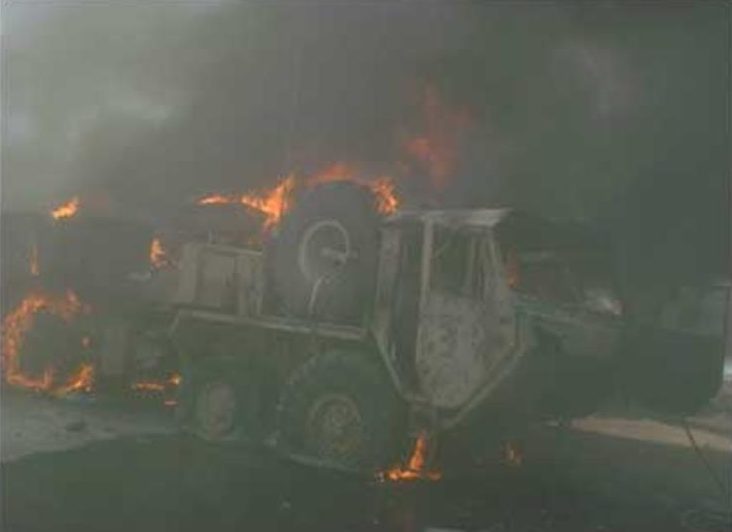 So when she finally reached, she wasted no time and was already starting her training. In a short span of time, Jessica was done with her basic training and soon, she was ready to train the more advanced procedures. Jessica even completed the Advanced Individual Training in preparation for her Military Occupational Specialty. This is also called AIT, the time length for Advanced Individual Training if dependent on what the soldier specializes in so it takes time of about 4 weeks to a full year. So soon., Jessica became a unit supply specialist and later completed her advanced training in the Quartermaster Corps in Fort Lee, Virginia. She was unstoppable and boy was she driven.
The Next Step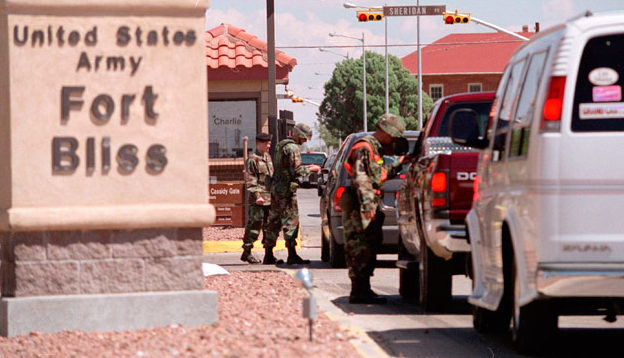 Jessica was a new soldier but soon she found herself in Fort Bliss in Texas. She was appointed here to be a supply clerk. Fort Bliss is the 2nd largest military installation in America. This location is used to test missile and other artillery. Jessica made use of this post and she became well experienced in the matters that involved business and commerce. She knew that this position would help her not only in the Army but years later even when she gets off of the military. However, the war between Iraq and the Us was imminent. By the time the month of December in 2002 came, Jessica penned a four-year extension with the Army. She was going to have to serve for a long while.
Time For Iraq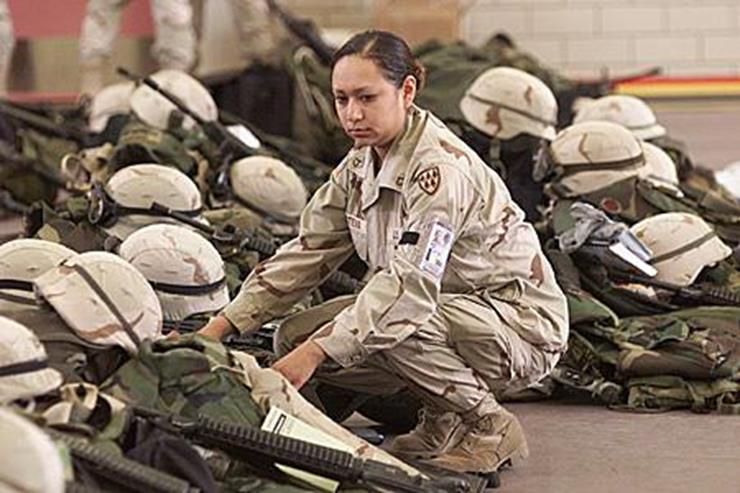 So soon in the month of March in the year 2003, the war in the Middle East did not show signs of slowing down and was in full heat. Jessica was ready to do whatever it took to help serve her country and become a useful soldier. She was soon sent to serve the army in Iraq with the 507th Maintenance Company. Jessica, now a Private First Class, was ready to fight for her country in the war. In the near future, Jessica was going to take part in an event that was about to shake the Middle East to its core. She was one of the soldiers that took part in the buzzed-about Battle of Nasiriyah. This was such an epic battle that took place in the Iraq war that it is still talked about even today.
A Twist In The Tale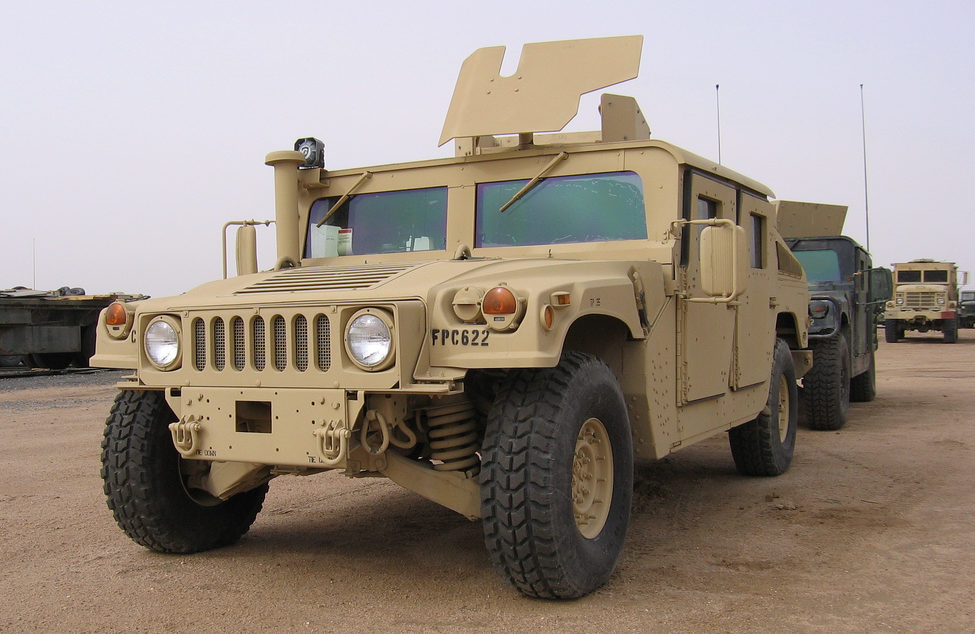 So back on March 23, 2003,  Jessica was doing her job as a supply clerk. She was traveling in a Humvee with finding themselves in a location that was unknown. They had made a wrong turn to end up in a strange place – Nasiriyah. The convoy certainly did not plan to stop at this uncharted territory and they were in for a big surprise as well. It was also no help that Captain Troy King, a supply officer who was well trained in combat, led the convoy. After the checkpoint near the Euphrates river was crossed, the Iraqi vehicles began to shadow the convoy. It was already clear that this was going to be a big fight where both the parties were going to have to do their best in trying to outwit each other.
In The Shadows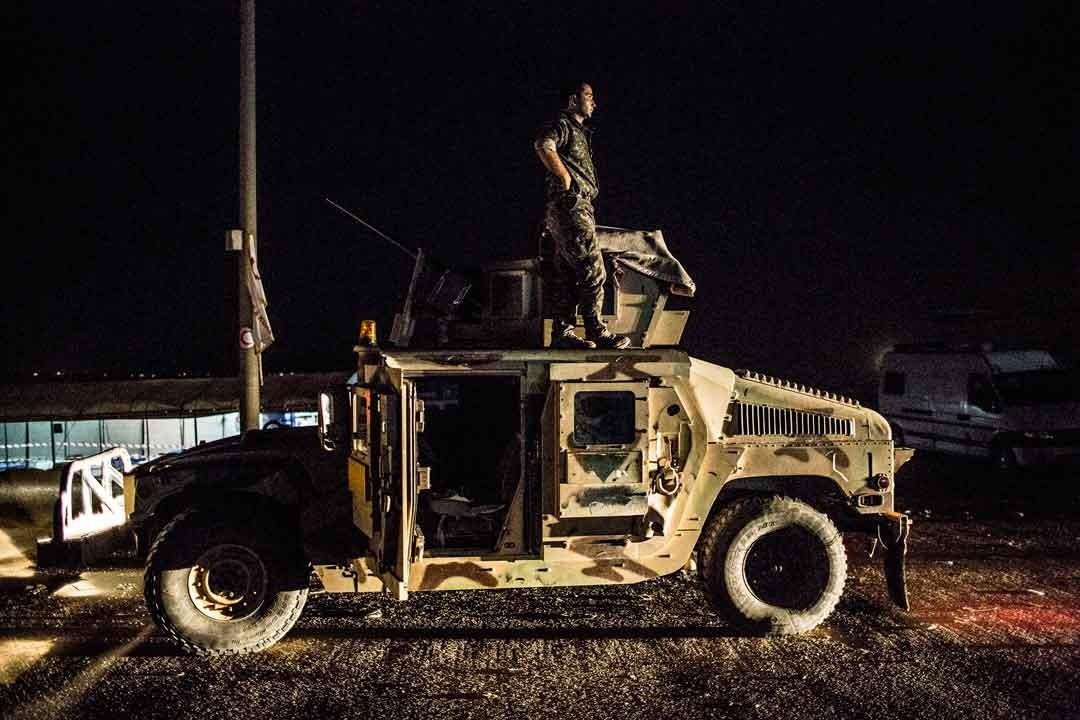 Captain King soon realized that his team had ended up in an uncharted territory. When he made a decision to try and turn around, the time had run out and it was already too late. So, the enemies were already there lurking in the shadows, tearing apart the convoy which had obviously made a wrong stop/turn. Suddenly, the convoy was under fire coming from the unexpected enemy from an unknown source. So the assailants felt as if luck was on their side. They soon joined forces and grabbed this golden opportunity. They did not hesitate for a second to fire away at Jessica's convoy. which was already experiencing fire from the enemy in this unfamiliar territory.
The Battle Ensues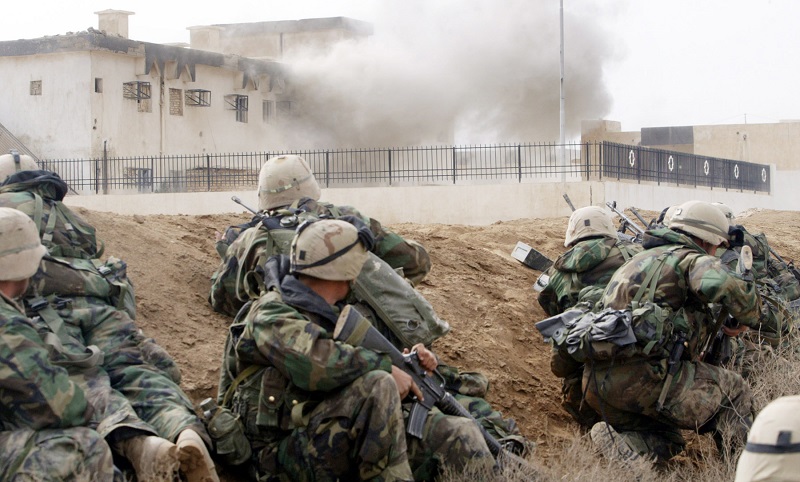 So when the Iraqis blasted the Humvee using a rocket-propelled grenade, it ultimately forced the convoy to collide into a tractor-trailer. So this soon turned into a 90-minute long battle that was forcing the convoy to have to break up into three smaller groups. The first and second group that formed a quick exit from the carnage unscathed, although the second group went through some trouble after their vehicle was under attack. The third group, however, was not so lucky. They were undoubtedly defeated and fell prey to the enemies. A total of 11 American soldiers fell to their deaths. Luckily Jessica was not one of the soldiers that have lost their lives.
M.I.A.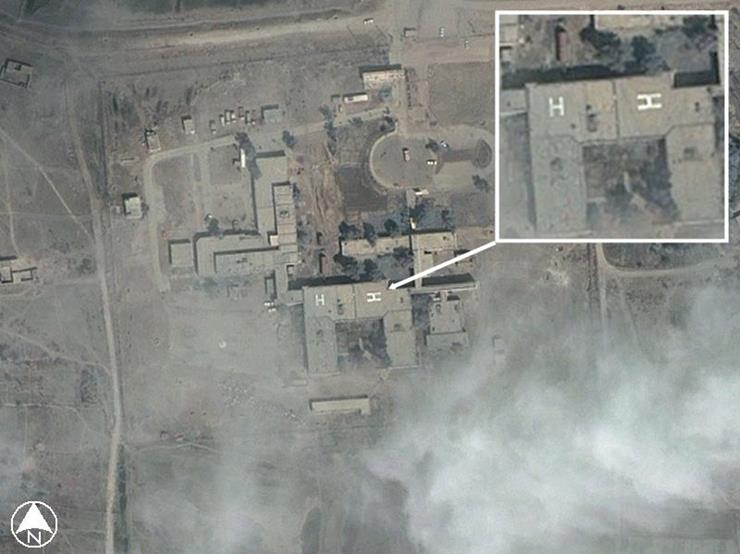 Even though Jessica could escape her death, she was heavily injured and was definitely in need of some medical attention. There was a severe wound in her head and she also broke her back. Since the attack was an ambush, Jessica was written in the list of M.I.A. (missing in action.) Jessica was not the only soldier to go missing during this time. Even her close friend, Pfc. Lori Ann Piestewa who was given the responsibility as the driver of the Humvee was listed M.I.A. So all in all, there were four more soldiers who were written as M.I.A. Jessica woke up from the war only to realize that she was now a prisoner of war. Imagine the state of the trauma she was in to wake up from battle to find out that she had been captured.
Captured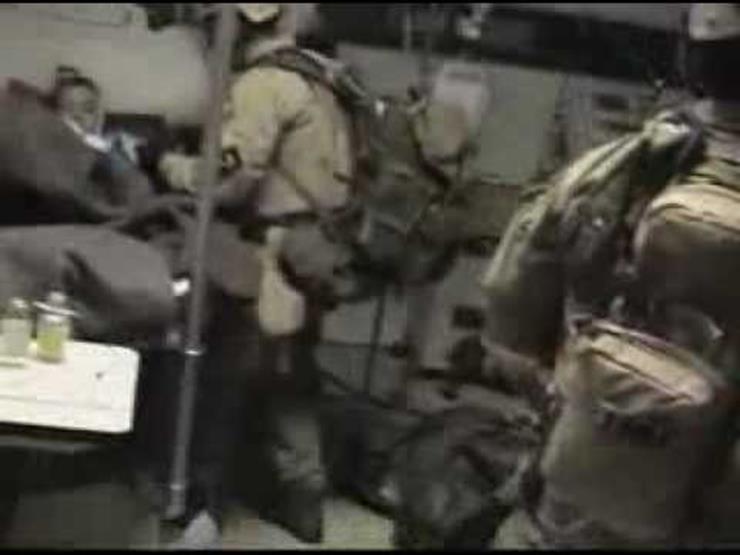 The Iraqis had now imprisoned Jessica and a few of her contemporaries after the fight that had taken place. Jessica was however admitted to the Saddam Hospital in Nasiriya. This medical center was actually made use of as a military base during that time in 2003. Even though Jessica's injuries were serious, she soon recovered and became a lot healthier once again.As for Lori, her injuries were too much and so she could not cope with it and eventually died in the hospital itself. The Iraqi military made sure to videotape all of its prisoners, that was again transmitted for the whole world to see. These clips showed a lot of the torture that these captured soldiers were going through while they were captured.
An Unexpected Ally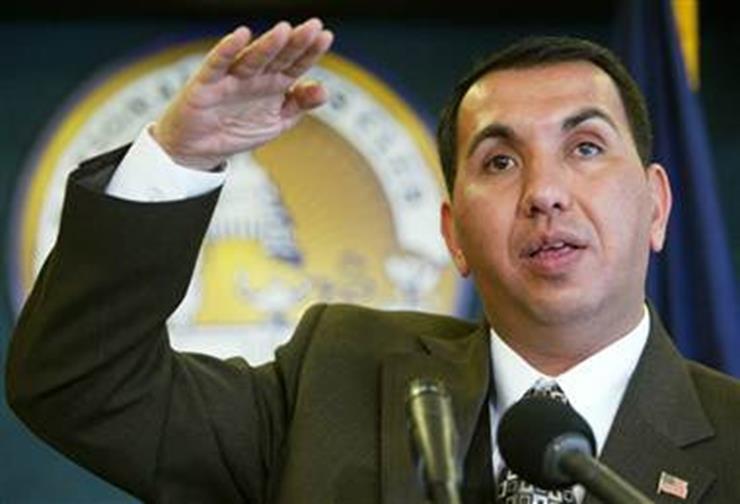 Even though the Saddam Hospital's doctors and staff were claiming that they were protecting poor Jessica from the battle while she was treated, the true conditions that were affecting her were deeply disturbing. A lawyer whose name was Mohammed Odeh al Rehaief made a comment about his experience in the hospital. He claimed to have seen one of the authorities slapping Jessica in the face. "My heart stopped. I knew then I must help her be saved," said al Rehaif. When he witnessed this disgusting incident, the lawyer summoned all his courage to come to Jessica's rescue. He could not bear to see a woman being tortured like that even if she was from a foreign country.
Conflicting Reports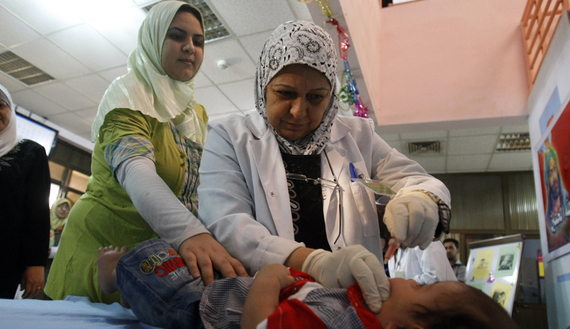 There were multiple sources that were crossing each other in terms of details regarding Jessica's captivity. There was a lot of confusion as the details contradicted each other. Some reports claimed that al Rehaief's wife was actually a nurse that was working at the hospital itself. But the people working at the hospital claim that even though al Rehaief was there, his wife was not at all an employee at the hospital. Doctors were keen on giving Jessica a nice treatment while she was there and she agreed with this sentiment. Jessica even claimed to have a nurse actually sing her lullabies in a desperate attempt to comfort her. All these reports were clashing with each other and the real truth was hard to pinpoint.
To The Rescue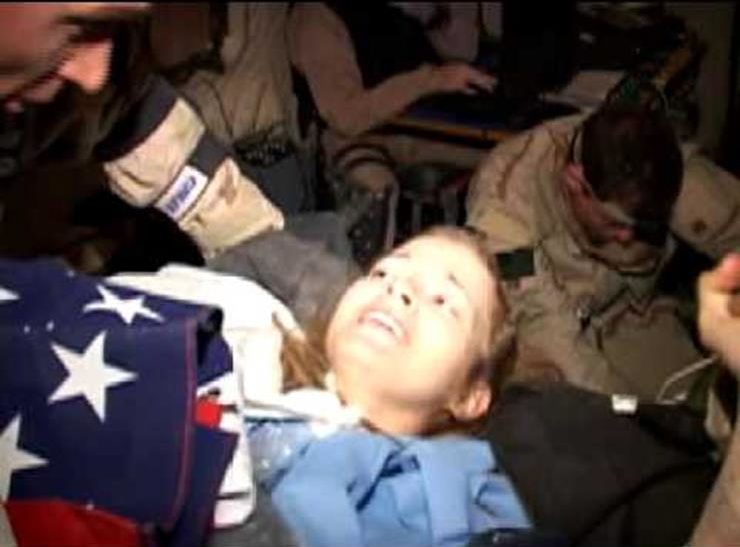 As soon as the U.S. military was aware of this, they sent a special force team who swiftly came to get Jessica out of the hospital. So, on April 1, 2003, U.S. troops reached the hospital, taking Jessica and admitting her to Germany's Ramstein Air Base. The paramedics did not waste any minute to fix her broken back. They eventually placed Jessica at a recovery facility at the Walter Reed National Military Medical Center, close to Washington D.C. In due time, the story of Jessica's hospital rescue reached the ears of news agencies all over who fled to get the full story and condition of Jessica. It was indeed a very interesting story to hear about a female soldier getting rescued from a hospital in Iraq.
No Threat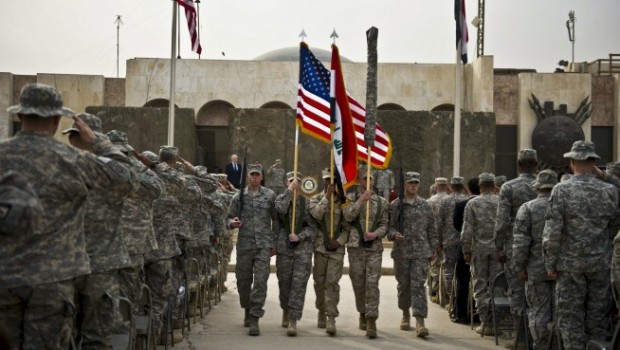 During the time the raid happened at the hospital, the doctors who were working there claimed that they were actually held together at gunpoint. They were also treating each person that was present like some kind of potential threat. There have been a lot of backlash regarding how this raid to place where some have defended the troops while others detested their tactics. Experts have, however, claimed that the method which these troops have used was actually necessary in order to free the captives present there. To make things even more confusing, the doctors also made claims that the Iraqi troops had all vanished from the hospital premises when the raid took place and that there was simply no one resisting the American military.
Making History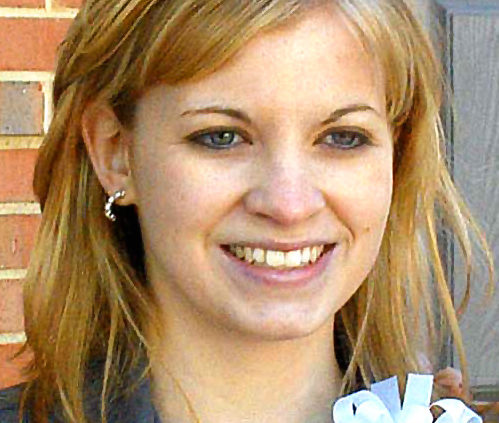 The story of Jessica getting rescued was indeed one of the most memorable events to have occurred in the history of America. This recovery proved to be the first ever to take place in the U.S. military and as everyone would have guessed, was the center of media attention for such a long time. Jessica's rescue became the first ever military rescue to take place in the country ever since the Vietnam War all the way back in the 60s and 70s. There was yet another interesting point. Jessica, who was a Private First Class, was also the first woman to get rescued in the midst of an American war. She was indeed a very important landmark in the history of not just the American military but the country as a whole.
A National Hero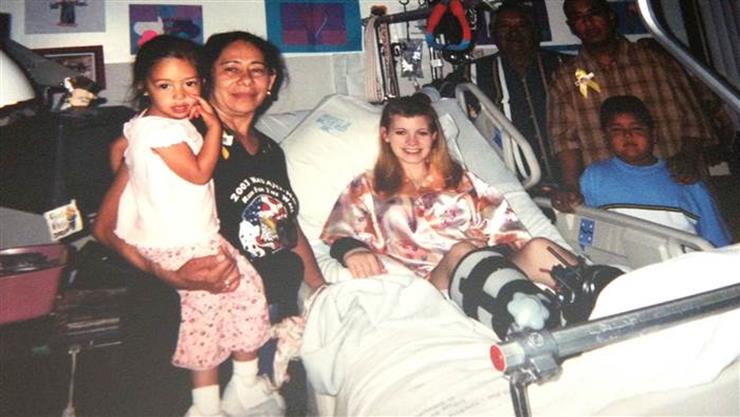 Jessica was projected as a vigilant American hero by the media. She was portrayed as a soldier who was firing her gun until running out of bullets, fighting for her country. She received the Bronze Star, Purple Star and POW medals for her bravery. Even after she was discharged and left the hospital, the media still followed her around. She received a $1 million book deal to pen down her experience in Iraq. But I Am A Soldier, Too: The Jessica Lynch Story had its fair share of criticism.
Something's Not Quite Right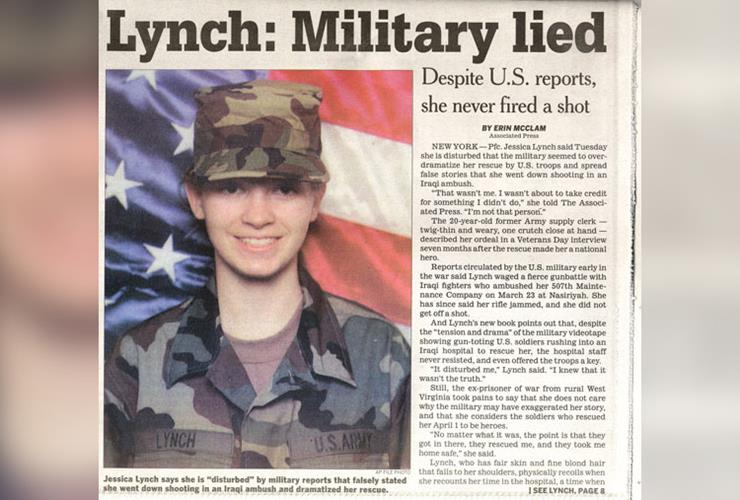 Private First Class was THE female soldier whose face was plastered everywhere. But there was something that seemed a little strange still. The content in her biography was not adding up to the media reports about her. So soon, this triggered a few questions from the public. Reports have claimed that there were no Iraqi soldiers there when the hospital raid took place. Some claim that the hospital staff was planning on returning Jessica before the raid.
A Prime Example
Taking this news report for example. The Washington Post had published a front-page news about Jessica where it read: "Lynch, a 19-year-old supply clerk, continued firing at the Iraqis even after she sustained multiple gunshot wounds and watched several other soldiers in her unit die around her." There were even quotes like "she was fighting to the death…She did not want to be taken alive." Jessica went on to shoot down all these fake news about her.
I'm No Hero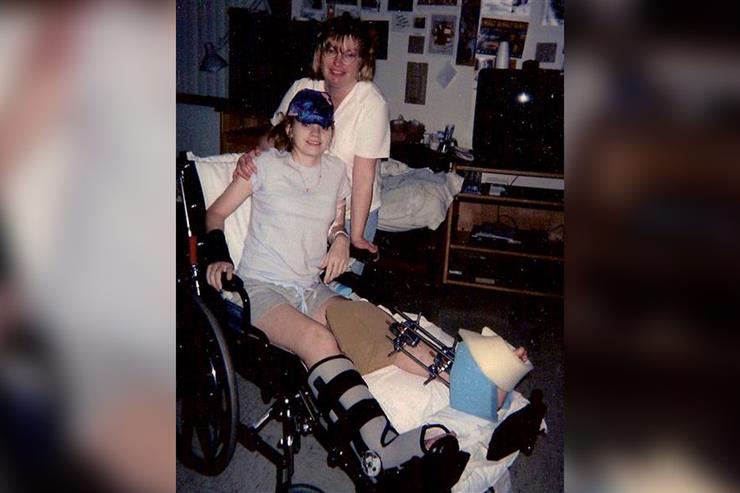 Jessica was not comfortable being labeled as a hero by the media. As soon as she fully recovered from her injuries, Jessica wasted no time to address these fake reports. Jessica did confirm that her gun got jammed while she was fighting in the battle of Nasiriyah and that she was knocked unconscious during the gunfire. She cleared the air saying, "I did not shoot, not a round, nothing. I went down praying to my knees. And that's the last I remember."
Fight The Power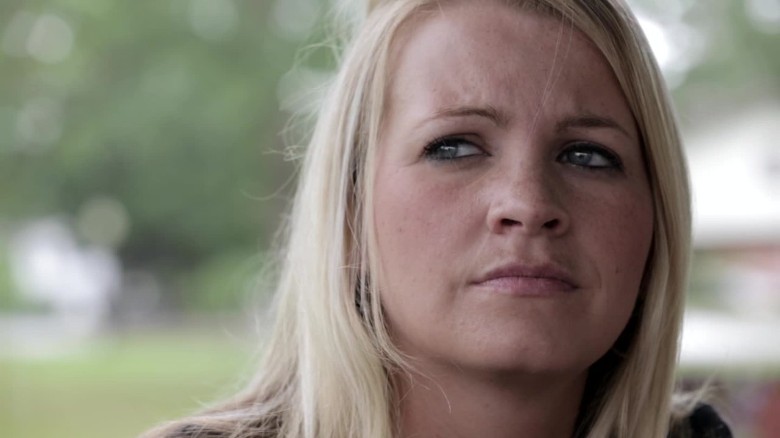 Jessica also had a lot to say about the American media. "I am still confused as to why they chose to lie and tried to make me a legend when the real heroics of my fellow soldiers that day were, in fact, legendary." She named a few names saying "people like Patrick Miller and Sergeant Donald Walters who actually fought until the very end. The bottom line is the American people are capable of determining their own ideals of heroes and they don't need to be told elaborate tales."
Fighting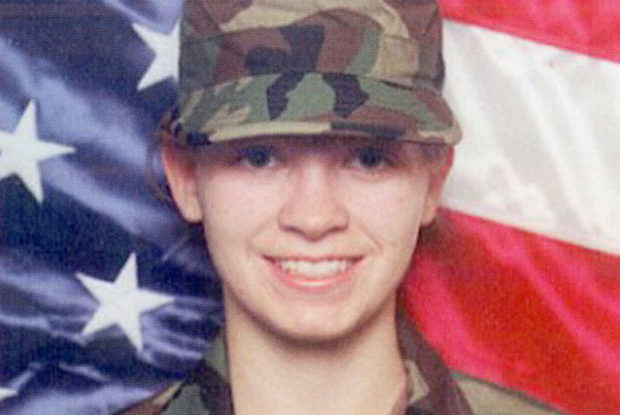 So what ads the lie then? Jessica was deeply angered by the fact that the Pentagon wanted to capitalize and portray her as a war hero. She did not waste any more time to squash this lie. "It does [bother me] that they used me as a way to symbolize all this stuff," she explained. "It's wrong." Jessica was also very perplexed as to why the army would videotape the whole rescue, only to lie about the whole incident.
American Woman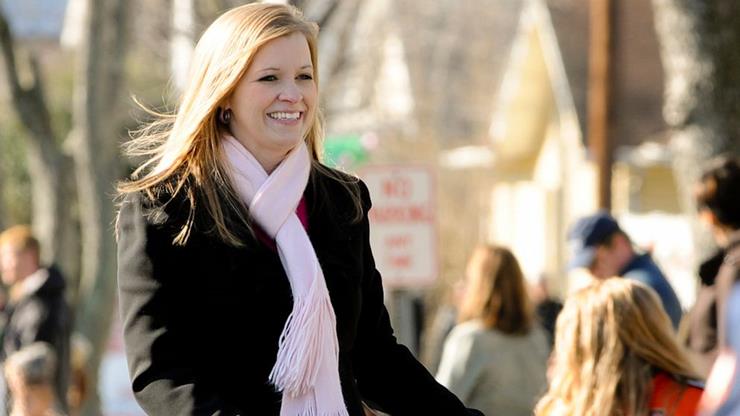 Jessica felt that it was not fair for her to get all the glory of being a war hero while in fact many of her friends lost their lives including her best friend Lori. Also, the fact the Jessica was rescued with another soldier Shoshana Johnson, who was a black woman, did not help the media. Lori was actually a Hopi descent. The media wanted to savor the fact that she was blue-eyed and blond.
More Lies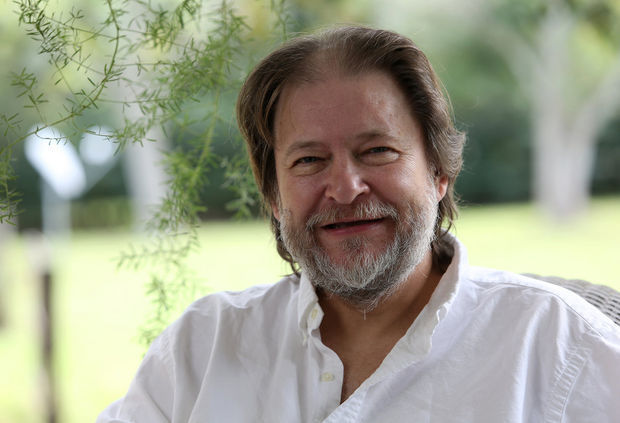 Pulitzer Prize-winning journalist Rick Bragg who is the author of Jessica's biography, claims that she was also abused while she was unconscious back in Iraq. The claim was backed by medical papers regarding the injuries she suffered through while being captured. Jessica was not amused and was "adamantly opposed to including the…claim in the book." But Bragg suggested that "people need to know that this is what can happen to women soldiers."
Answering The Critics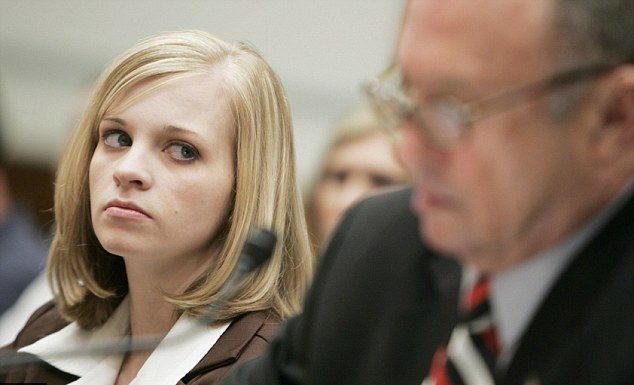 Jessica says she also received loads of hate mail even after being upfront about all the lies the media has plastered. She has claimed that the public has accused her of changing up her story herself. "I was captured, but then I was OK and I didn't go down fighting. OK, so what?" she explained. "It was really hard to convince people that I didn't have to do any of that. That I was injured, that I still needed comfort."
A Lost Friend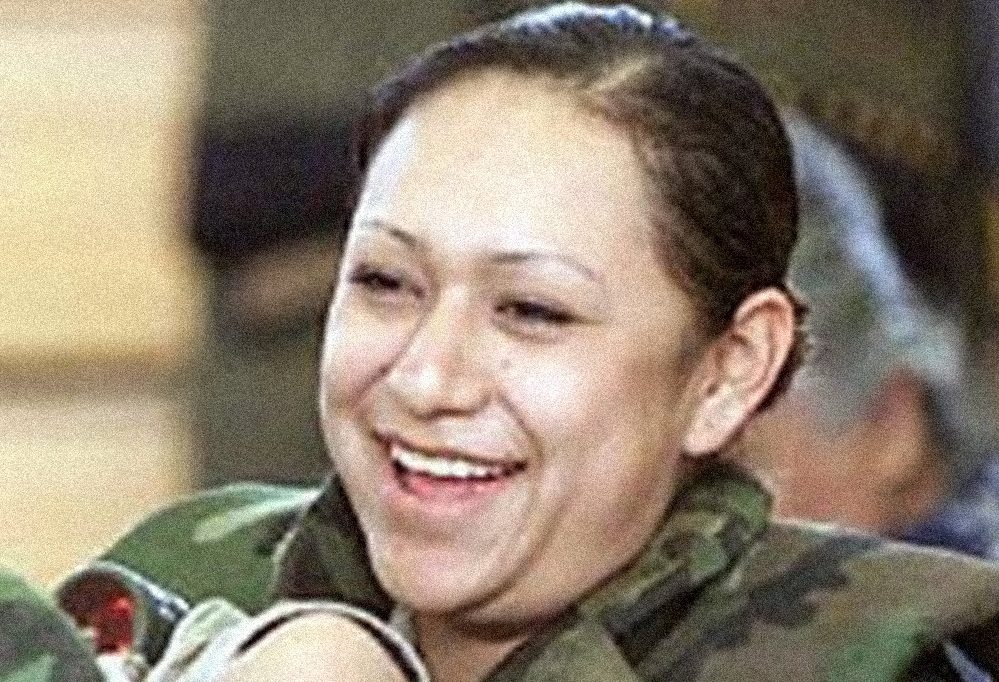 The hardest thing for Jessica to get over about was the fact that she lost her best friend, Lori Piestewa. "I still don't cope well, to this day, with losing Lori," Jessica confessed. She says that Loris was an inspiration in more ways than one. "I still don't understand," Lynch went on saying. "Why did they kill her and not me? Why am I here, and not her? The therapist is helping me, telling me to focus on the…memories."
After The War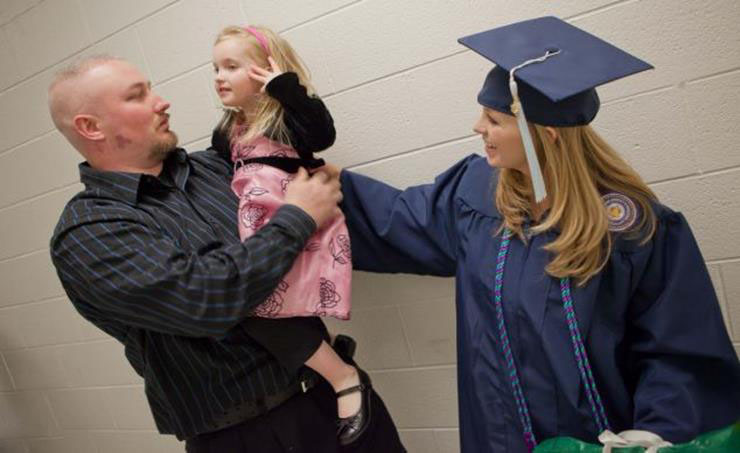 Jessica did not want to let the fake reports get her down. After being discharged, she graduated from the University of West Virginia with both bachelor's and master's degrees. After getting her degree, she was set on making her adolescent dreams come true by working towards becoming a teacher. Jessica also married Wes Robinson and they had a daughter in 2007. Honoring her Native-American friend Lori, Jessica named her daughter Dakota Ann.
A Mother's Love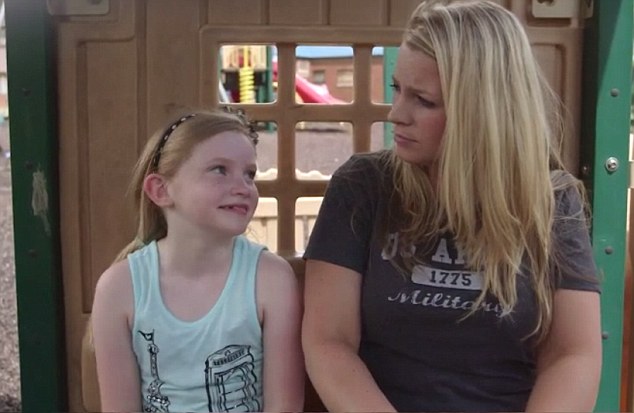 After Iraq, Dakota became one of the best blessings for Jessica. Jessica had always tried to achieve things people say she couldn't. Dakota also takes after her mom's ambitious nature. After all, there were claims that Jessica would not be able to bear a child due to her prior injuries. Jessica takes her daughter around when she goes around addressing crowds, talking about her experiences.
Let's Get Physical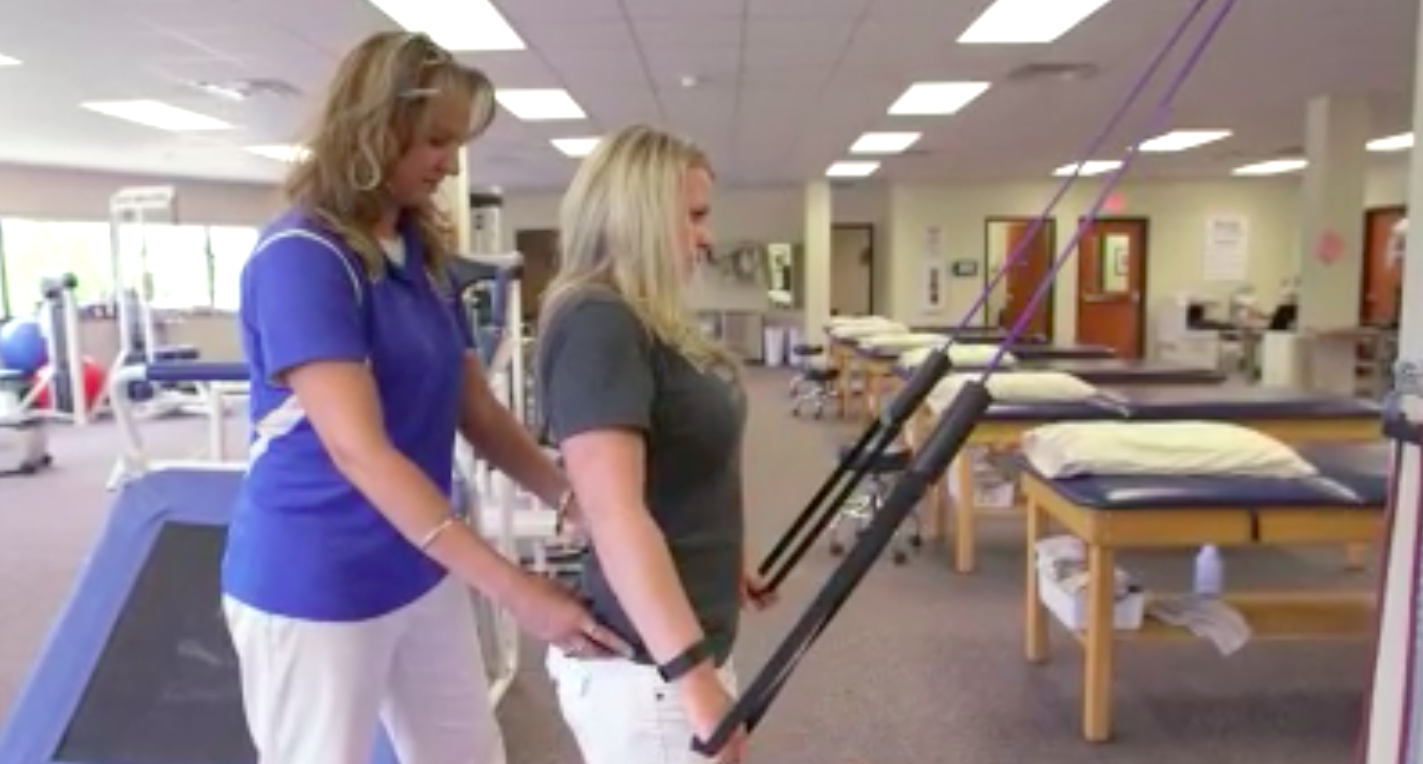 Jessica had also worked hard to keep fit and in shape for the last 5 years since the Iraq incident. Her back still needs therapy which Jessica still receives. "Physical Therapy is my second home. It has helped me through everything. Overall I've had, I think, up to 22 surgeries," she said. "Because of the internal damaged that I suffered, along with the nerve damage and the broken back."
Stays Humble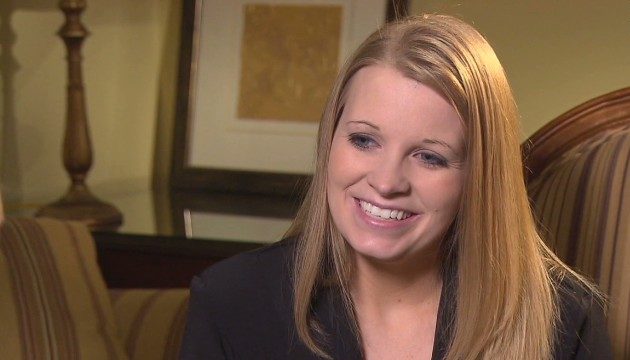 Jessica has to wear braces on her left foot when she attends class. "It gives me the opportunity to blend in and not stick out and really experience the college life, just like they are." Jessica maintains her ground and says "I want people to remember me as being a soldier who went over there and did my job. Nothing special. I'm just a country girl at heart."
Teaching The Next Generation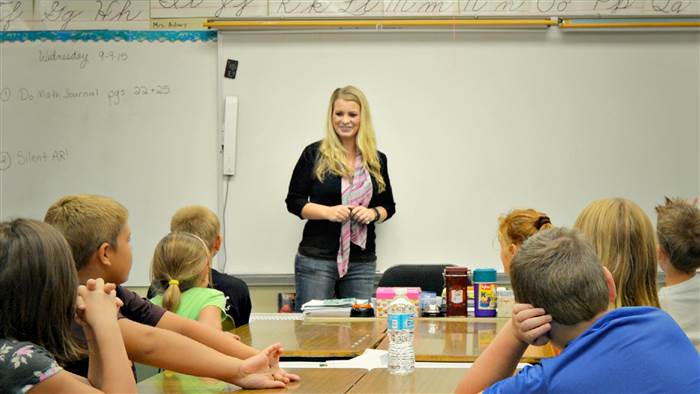 She finally got to have the job she had wanted even before enlisting in the army. "I wanted to go to college and be a teacher," Jessica said. "I'm all about kids. I've always wanted that. I was meant for that and I was going to have it." Jessica now works as a substitute teacher and has ample time for herself still. A full-time teaching job might be too straining for the physical state she is in.
Hitting The Big Screen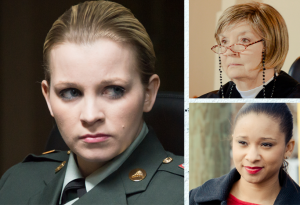 Jessica has even appeared in movies. She starred in the 2014 drama Virtuous. Creator Jason Campbell took her in to play a military specialist. He was sure that Jessica's experiences in Iraq could help her in becoming a believable character for the show. The show is another factor that shows just how far this woman has come from being captured in Iraq.
The Truth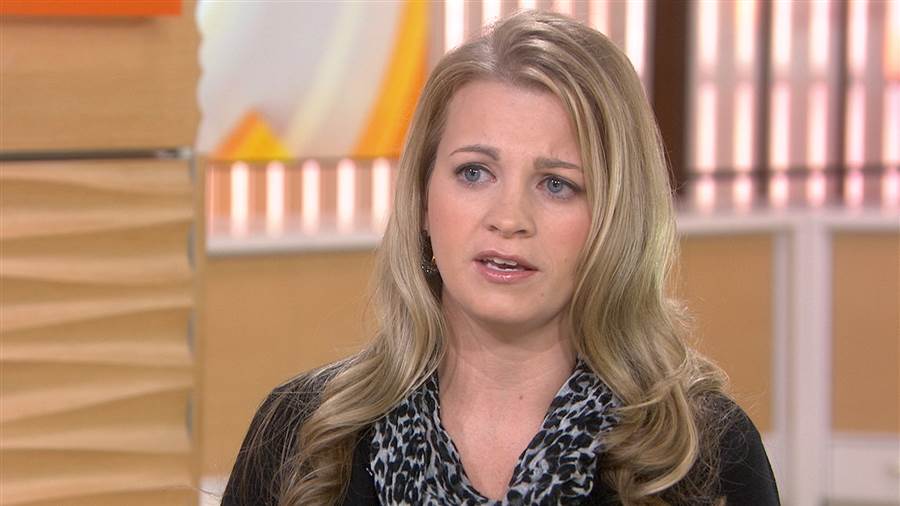 Jessica finally spoke out about all the facade that circulated her experience in Iraq. She stood before the U.S. House Committee on Oversight and Government Reform and made claims against the Pentagon who was responsible for exaggerating her role during the war. "I had a good fortune and opportunity to come home and to tell the truth; many soldiers…did not have that opportunity. The truth of war is not always easy. The truth is always more heroic than the hype," she stated.
Pain In All Its Forms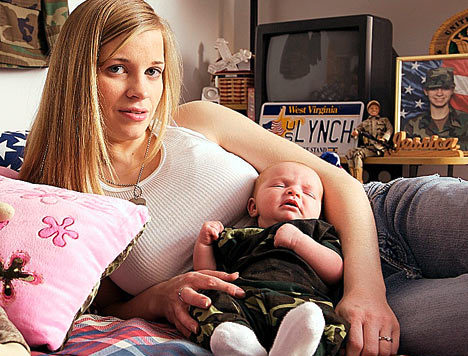 Jessica still has a few problems she faces due to her traumatic experience. Since 2003, the war veteran has had a total of 22 surgeries to correct her injuries. She also suffers from post-traumatic stress. Recently, Jessica underwent a nervous breakdown and spent a period of time fixed to her bed. She was still coping with the fact that she had lost Lori. She later sought professional help.
Nightmares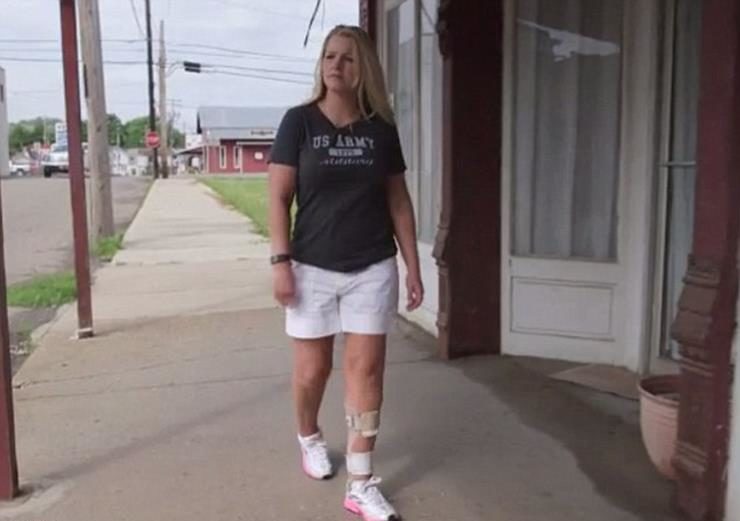 Till today, Jessica still dreams about the horrific days that involved the Iraqi troops chasing her and capturing her in the woods. These nightmares would result in her waking up in cold sweats. The veteran is trying her best to hopefully end these nightmares. "I try to dream about peaceful things, beaches," she said. "That is what I cannot understand. Why are they chasing me?"
Long-Term Effects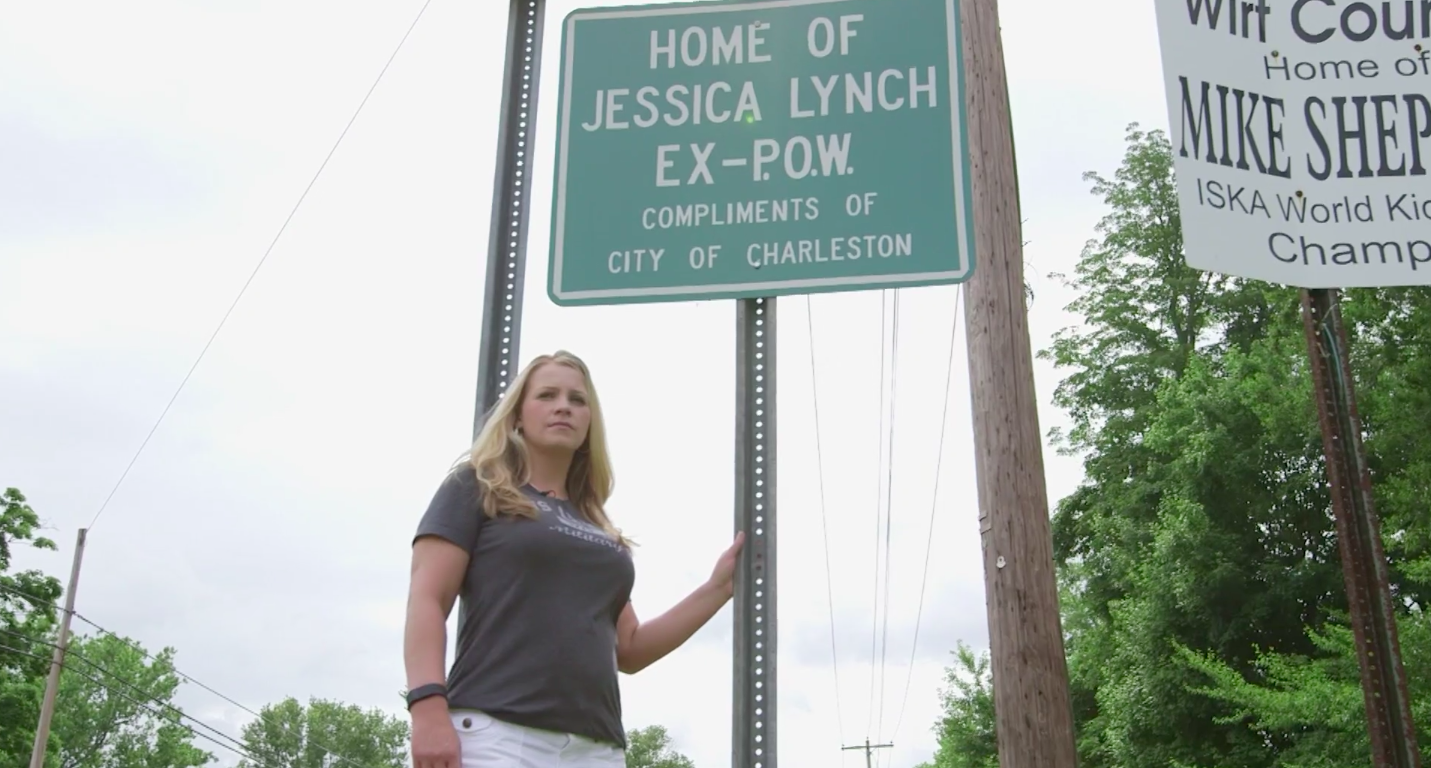 After 15 years of escaping Iraq, Jessica is still trying hard to remove herself from all the emotional stress it has left her with. The media report were just as taunting as the actual experience for her. "That's been one of my biggest struggles is handling the whole criticism that has come with the backlash of the stories that were created — these fabricated stories," Lynch admitted. "I want to make sure that the people that deserve the credit get the credit, not me who was knocked unconscious and didn't get to fire off a shot."
Here are 5 female veterans who have done a commendable job in fighting for the country, going abroad and proving that women can be a source of inspiration when it comes to bravery and courage.
Jenny Pacanowski, 35
Army, 2003-2008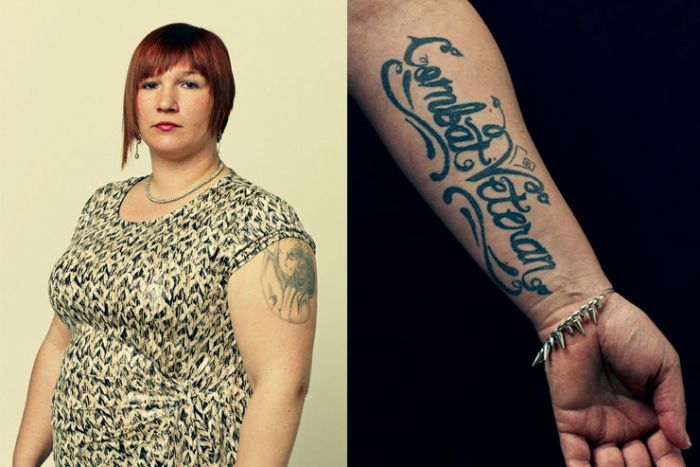 Jenny Pacanowski served in the military in Iraq. She was a healthcare specialist/combat medic. She has spoken about her PTSD after fighting in the war and says that the 'pnk, pnk' sounds when a bullet hits a metal surface, gets her stress triggered.
Anu Bhagwati, 40
Marine Corps, 1999-2004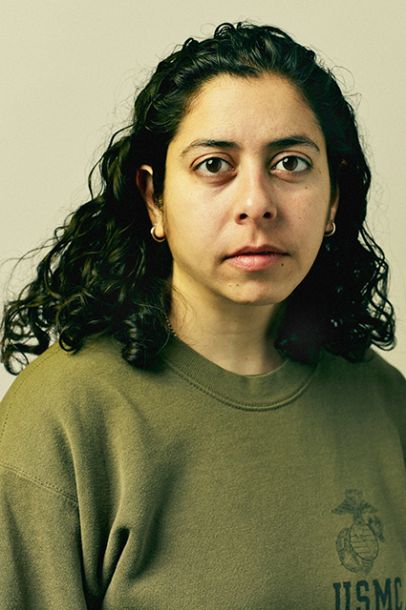 Anu Bhagwati always wanted to push her boundaries so she wanted to become a Navy SEAL. Since she was a woman she could not join and so she settled for the next best thing, the Marine Corps. Speaking of going into battle she says "there was horror, and there was a beauty. Both coexisted."
Maria Mia Salazar, 34
Marine Corps, 2002-2011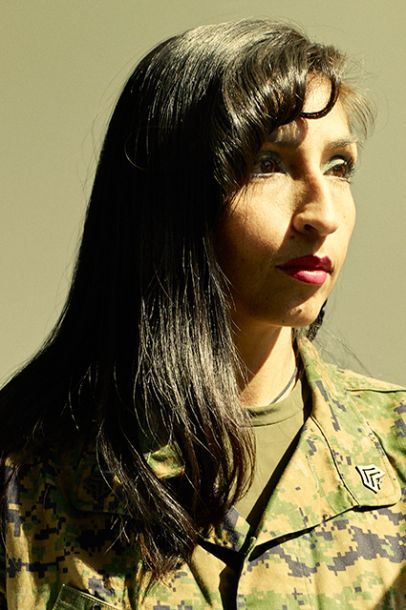 Maria MiaSalazar after seeing what policemen do want to join the Marine Corps. She became the only female to join the forward party of 59 troops that were stationed in Iraq. She spoke against the image of women in the military saying " Just because I have long hair doesn't mean I can't shoot somebody and defend my family, defend our freedom. "
Jennifer Blain, 32
Army Reserve, 2005-2009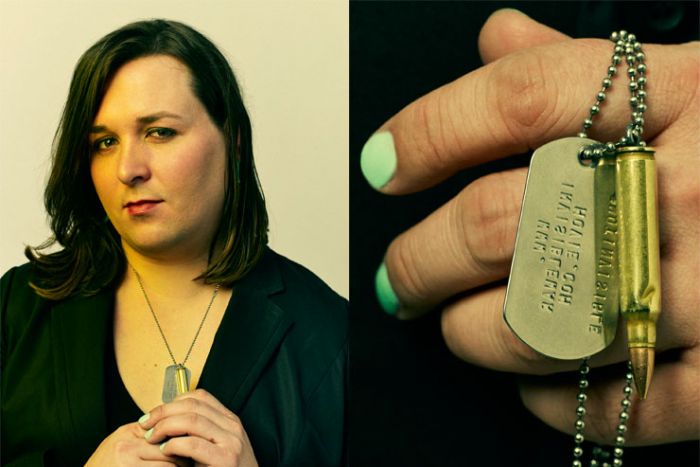 Jennifer Blain was born a man into a conservative family that belongs to the Baptist Church. Serving in the military as a man, Jennifer faced a lot of problems. Talking about how transitioning has shaped people's perception, Jennifer says, "I'm either a veteran or I'm a trans woman."
Katelyn Sheehan, 26
Air Force, 2007-2011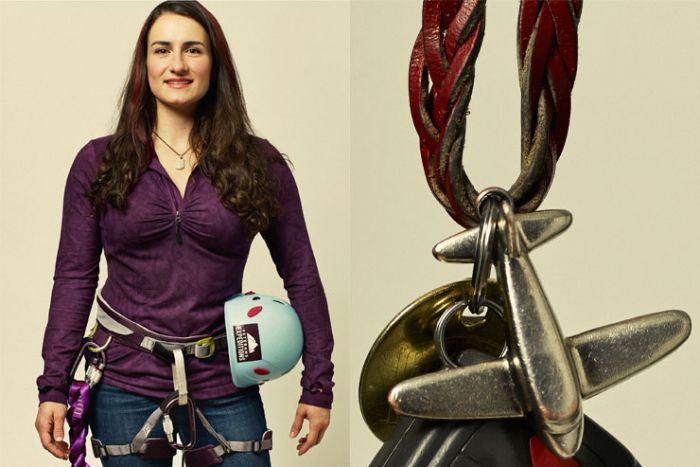 Katelyn actually enlisted in the army because of the college benefits that it offers like most of her peers. She says that the most terrible thing about joining the army is the sexual harassment that it entails. Katelyn says," I have a hard time finding female veterans who haven't had experiences with at least harassment."