Advertisements are one of the key points that companies use in order to sell their products. It is one of the most effective ways to let the public know about and get the hang of the products you have manufactured. So if an ad goes wrong, it could have a heavy impact on the brand and its sales. Here are some of the most absurd ads that have come out in the 21st century that will make you question the company's moral and ethical conduct.
Mickey Mouse's Mistake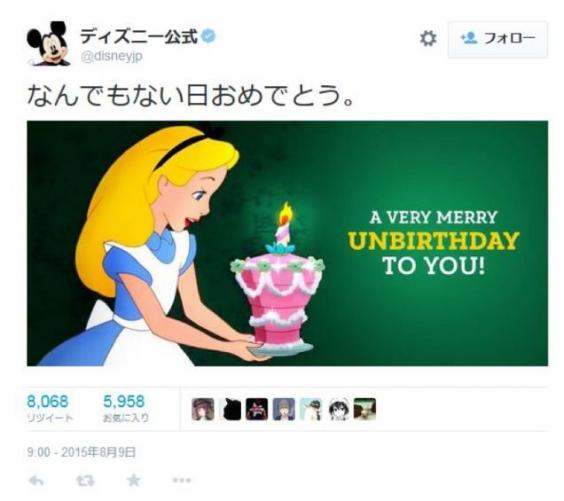 Alice is seen here with the caption 'A very merry unbirthday to you!' that seems like a very cute Twitter post. However, this is not sweet at all with regards to Japan on the anniversary of the Nagasaki bombings. The caption also roughly translates to 'Congrats on a trifling day.' Disney Japan obviously releases an apology tweet because of this horrible tweet.
The Dove Campaign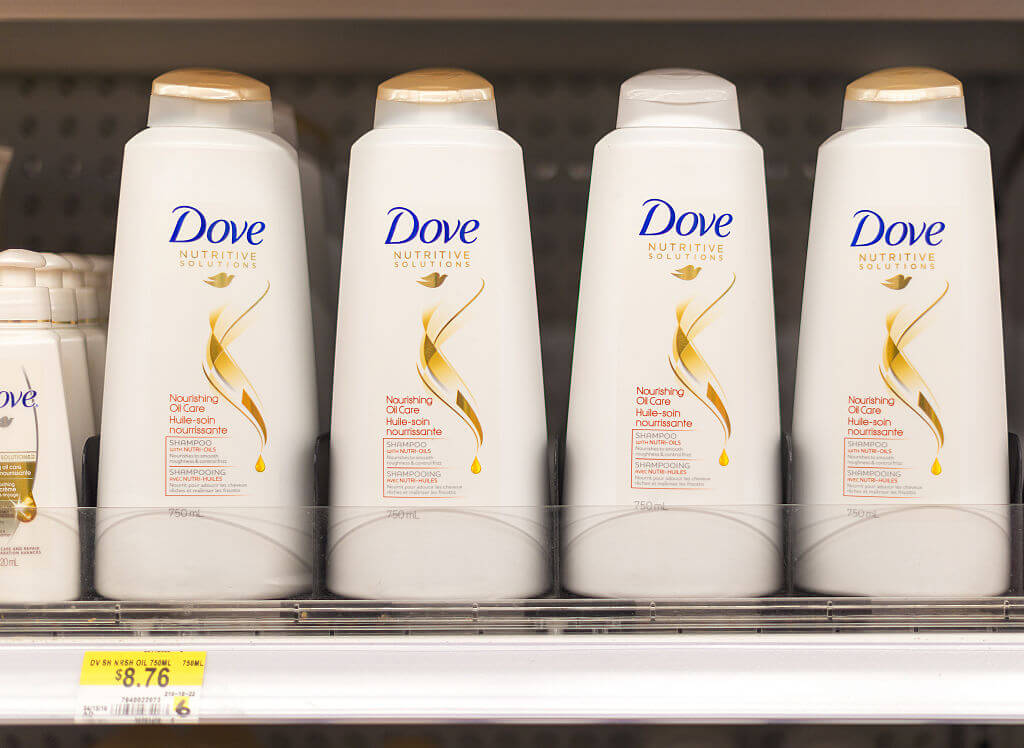 There was one ad that Dove putout involving a black woman turning into a white woman who then turned into a Middle Eastern woman. American makeup artist Naomi Blake was extremely upset with this ad saying, "the tone-deafness in these companies makes no sense". In the end, Dove had to release an apology statement saying, "An image we recently posted on Facebook missed the mark in representing women of color thoughtfully. We deeply regret the offense it caused."
Victoria's Secret Perfect Body Ad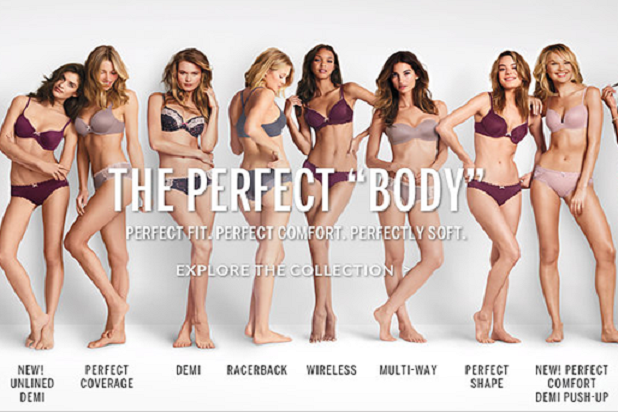 PETA Fat-Shamed Non-Vegetarians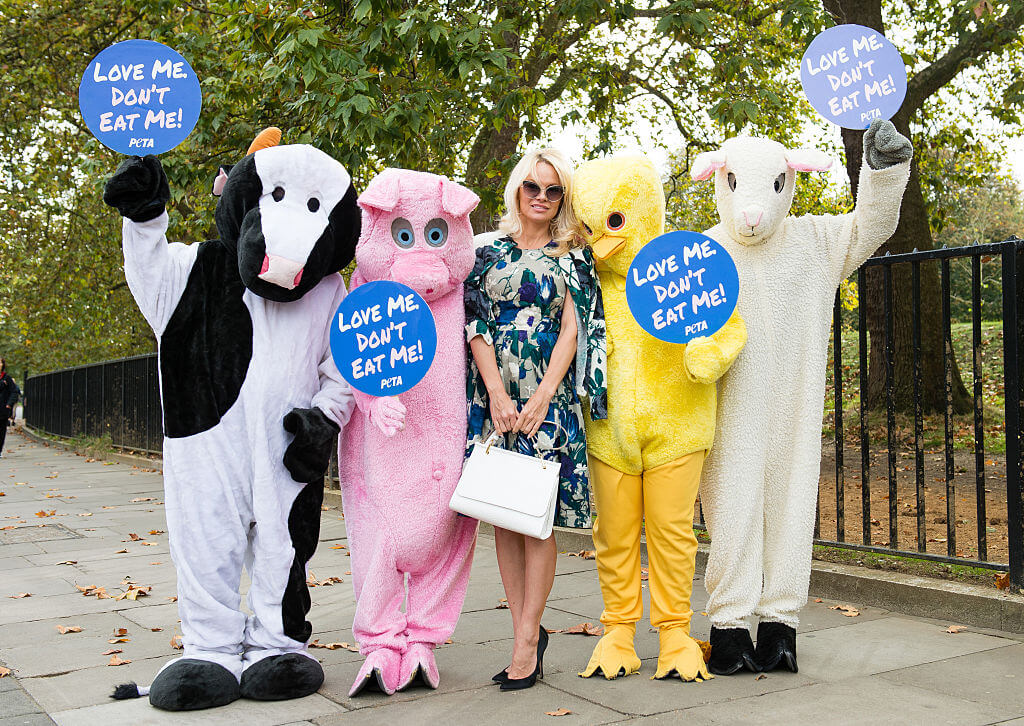 People for the Ethical Treatment of Animals (PETA) had kept some billboards in Jacksonville, Florida, in 2009 with the words "Save The Whales, Lose The Blubber: Go Vegetarian." The ad had multiple complaints and soon the organization left a reply. "Gone: Just like all the pounds lost by people who go vegetarian." PETA founder Ingrid Newkirk said as she defended the advertisement: "America's obesity epidemic calls for tough love…not more coddling and mock shock over a billboard."
Budweiser And Date Rape?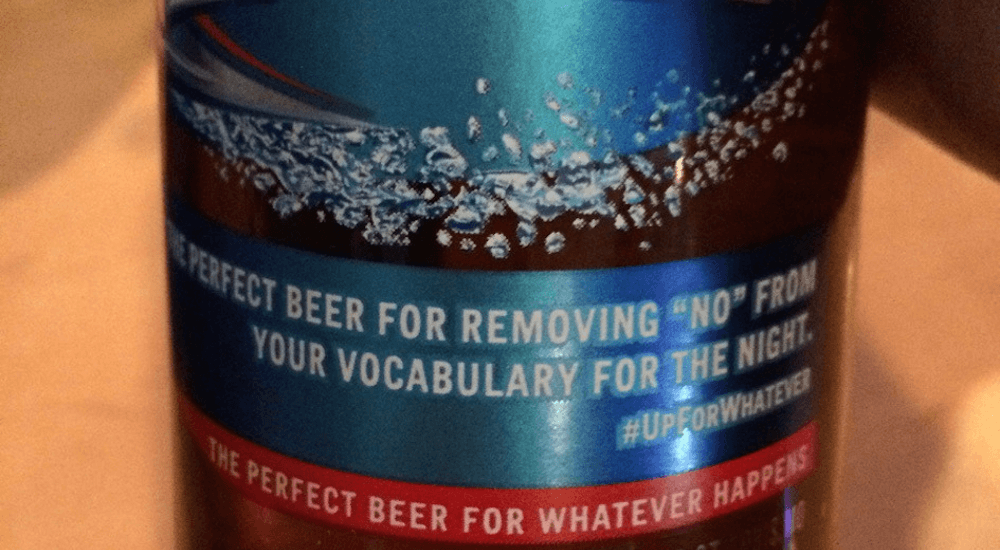 Remember that one Bud Light slogan that had reference to rape. The ad claims beer is for a 'certain type' of a woman who does not care about anything that happens to her. The brand further went on Twitter to market a campaign with the title #UpforWhatever. This should have never been a go in the first place. The consequences that they faced later could have been fathomed.
Athletic Immigrants Welcome Ad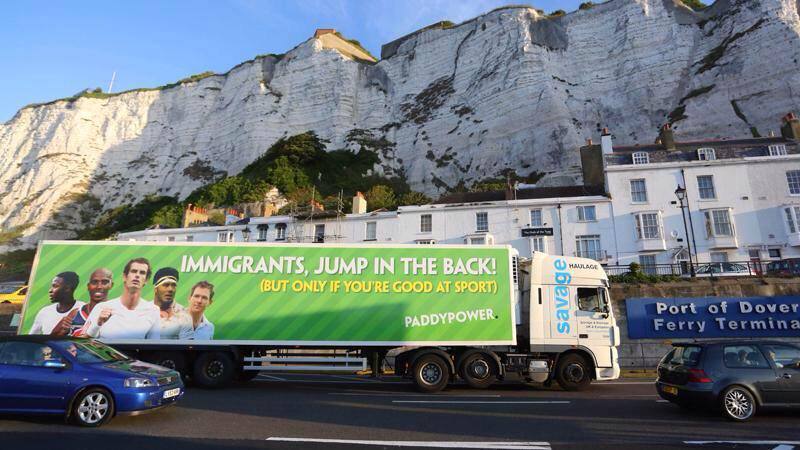 The marketing team at Paddy Power decided that it would be wise to have British athletes born overseas on their ads with the slogan 'Immigrants, jump in the back (but only if you're good at sport).' It was during an immigration crisis the country was facing. This company has had a few unethical ads but this one clearly crossed the line with its mockery.
Chinese Detergent Ad With Racist Undertones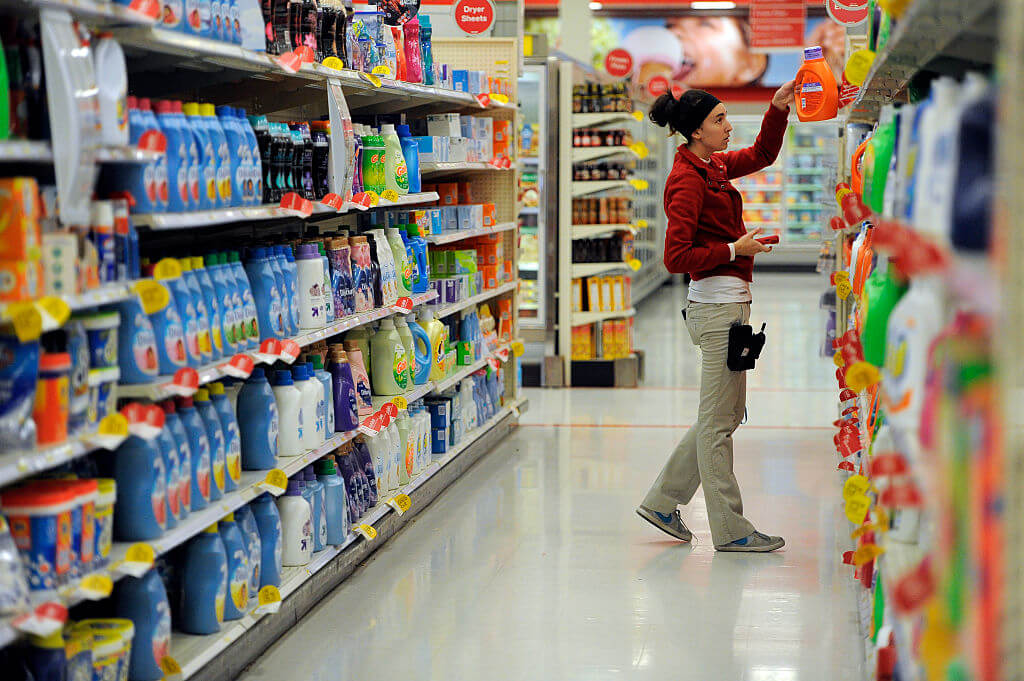 The 2016  Qiaobi detergent advertisement in China created a buzz for all the wrong reasons. This ad showed a black man who used the detergent to wash clean after a woman rejects a kiss. He turned into a Chinese man after he was 'clean'. The company did not feel so bad about the ad and fired back saying the ad was getting criticism because of "the over-amplification by the media."
Coca-Cola And Geography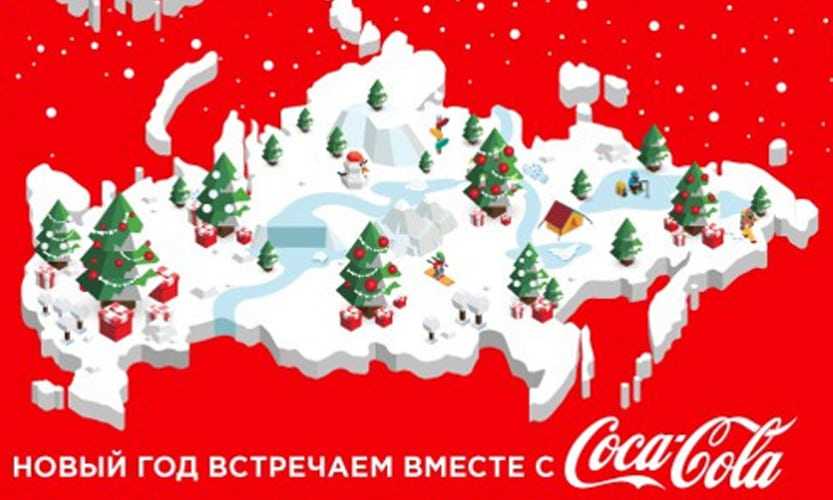 This Coca-Cola advertisement from Russian made a very bad impression despite the company's well-established reputation. It looks like a snow-laden art on the map of Russia. But where is Kaliningrad? It is the city annexed with the end of World War II. This sparked the #BanCocaCola hashtag on social media and the outraged people were draining coke bottles in their toilets.
Rhode Island Resembles Iceland?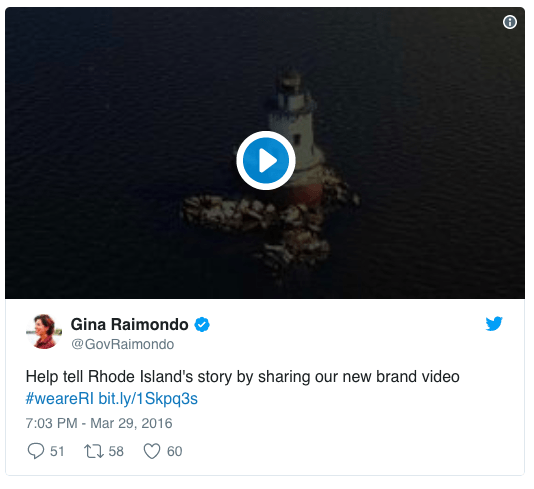 What happened when Rhode Island Commerce Corporation's $5 million new video ad featured pictures of Iceland? The office tried blaming the mistake on the company they hired to make the video but the damage was already done. It was a shocking thing to see that the Rhode Island Gina Raimondo did not delete the video on twitter even after the mistake was called out.
Whitewashing "Juju On That Beat"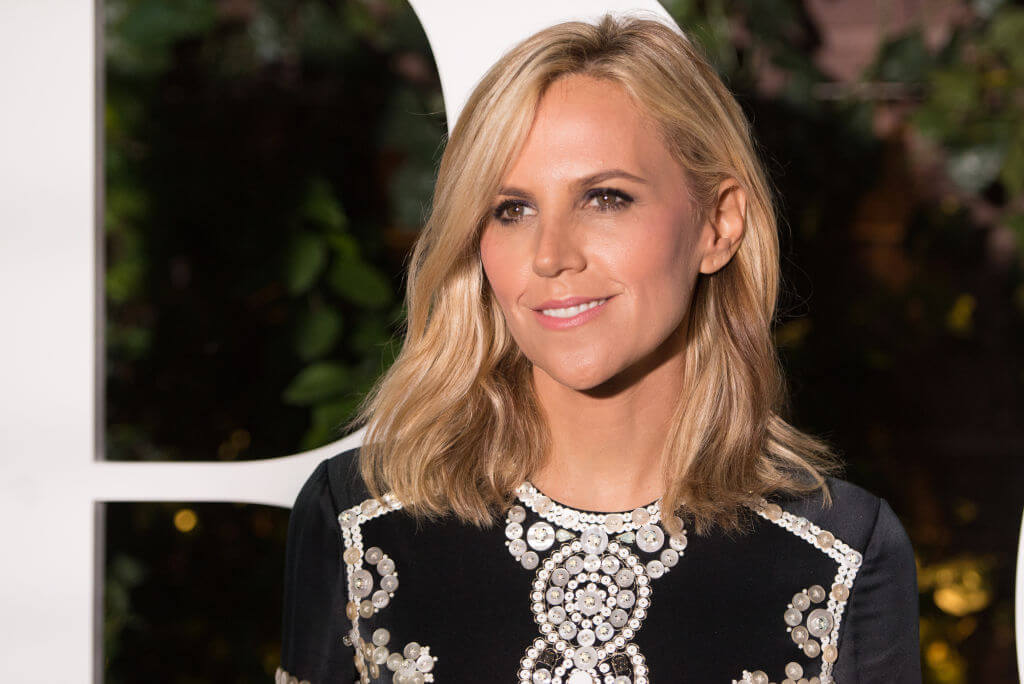 Fashion designer Tory Burch made use of the song "Juju on that Beat" by Zay Hilfiger & Zayion McCall to promote her 2017 collection. However, there was not a single African American in the ad. In the end, the advertisement was called off and Burch made a public apology saying"I personally feel bad if this hurt anyone, and I'm truly sorry."
Snapchat's Domestic Violence Ad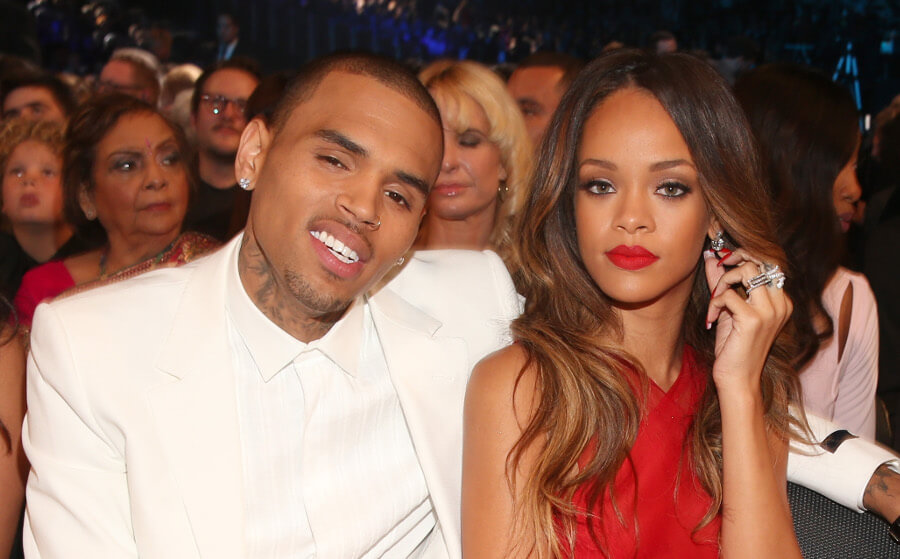 In March 2018, Snapchat released an ad that asked users if they would rather "slap Rihanna or punch Chris Brown." This is clearly a disrespectful Ad because there are thousands of people that are victims of domestic violence which leads to mental and physical turmoil. This lead to the app losing almost $1 billion worth of their share in the market after Rihanna left a criticism post on her Instagram.
Ikea Ad In China Stigmatized Single Women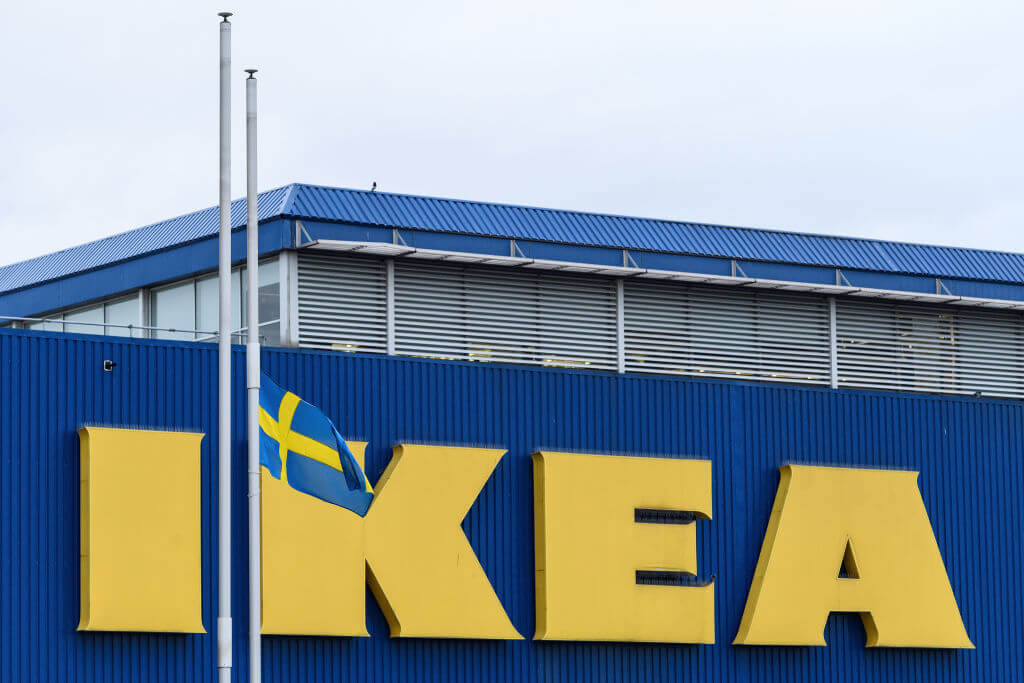 Women in China who have crossed a certain age limit without a husband have been dubbed as 'leftover women. So when Ikea released an ad that showed a woman being scolded by her mother for not bringing home a boyfriend, it rubbed people the wrong way. This discrimination against women and the social stigma it promotes was not well received and highly criticized.
The Suicidal Volkswagen Ad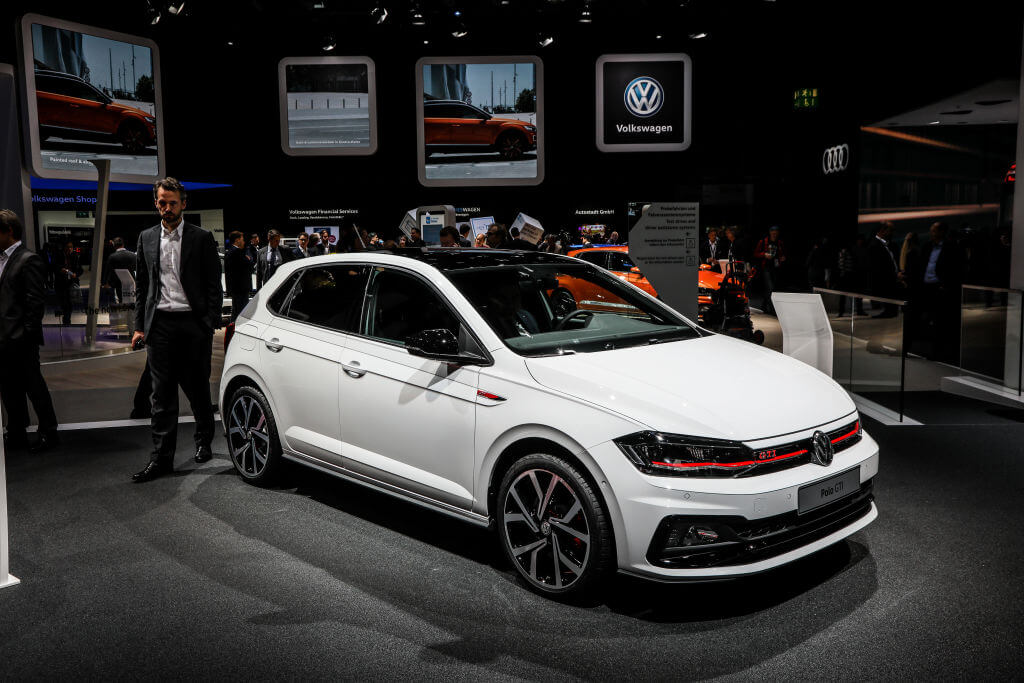 Volkswagen was under fire for creating an advertisement that contained a story plot involving a suicide bomber. This ad showed a Middle Eastern man dressed traditionally who parked his VW car in front of a cafe where there were a woman and her child. He pressed the detonator on his chest but the car absorbed all the explosion. The tagline was "Polo. Small but tough."
Dolce & Gabbana Ad Depicted Sexual Assault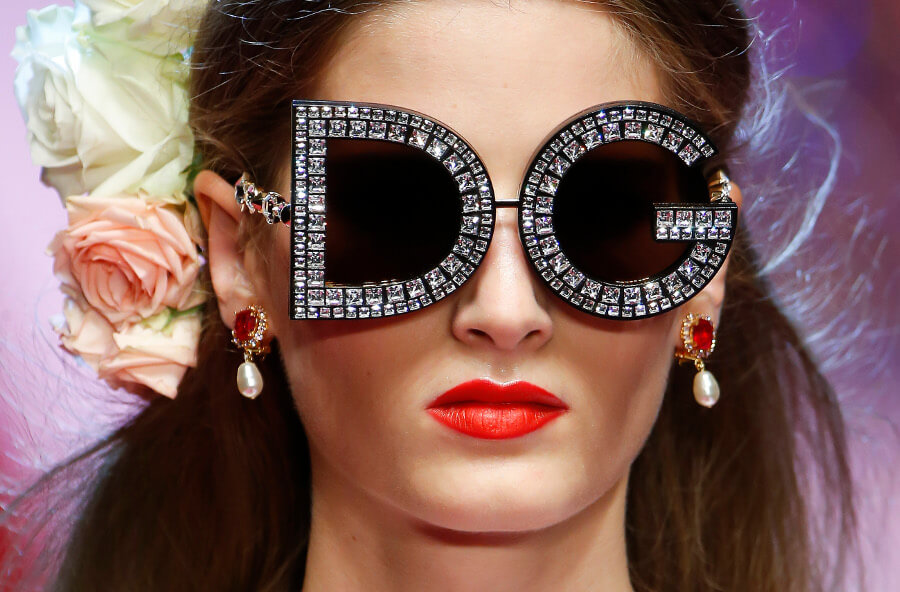 The talented designer duo Dolce & Gabbana made a print ad that contained a woman who looked as though she was unwillingly participating in a sex act where other men work onlookers in the frame. This ad was received as promoting sexual assaults and got banned in Italy and Spain because of "the passive and helpless position of the woman relative to the men around her, and the representation of abuse or the idea of violence towards her."
Nivea's "White Is Purity" Campaign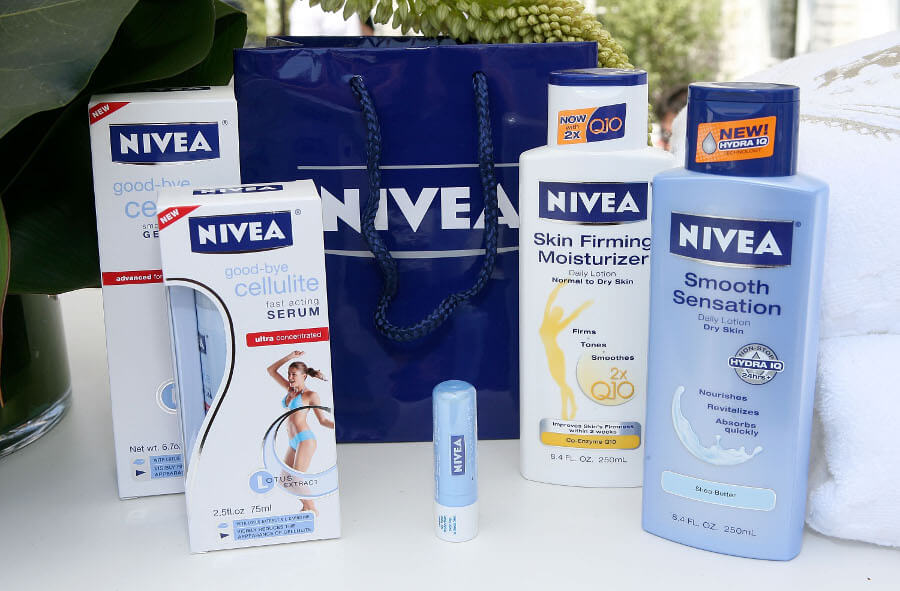 Nivea had its tagline "WHITE IS PURITY" that was blatantly written in the ad. The caption of the ad also wrote, "Keep it clean, keep bright. Don't let anything ruin it, #Invisible." This ad was automatically viewed as an incredibly racist propaganda that the company was promoting. One person ranted about this on social media: "Shame, Shame, Shame on you. Fire your marketing person and anyone who approved this ad." 
Kendall Jenner's Pepsi Ad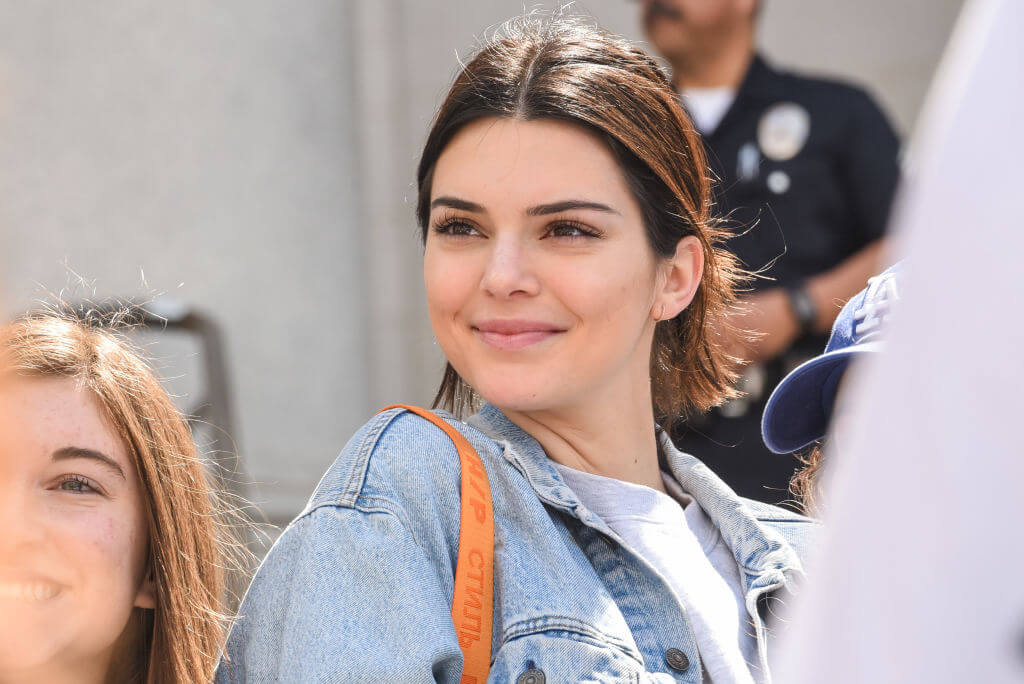 In 2017, there was a Pepsi ad that showed Kendall Jenner calming a riot with a sip of the drink. It was compared to a picture of a Black Lives Matter protester Ieshia Evans in Baton Rouge. Pepsi had to release a statement addressing the failed as saying, "Pepsi was trying to project a global message of unity, peace and understanding. Clearly we missed the mark, and we apologize. We did not intend to make light of any serious issue. We are removing the content and halting any further rollout."
McDonald's 'Dead Dad' Advertisement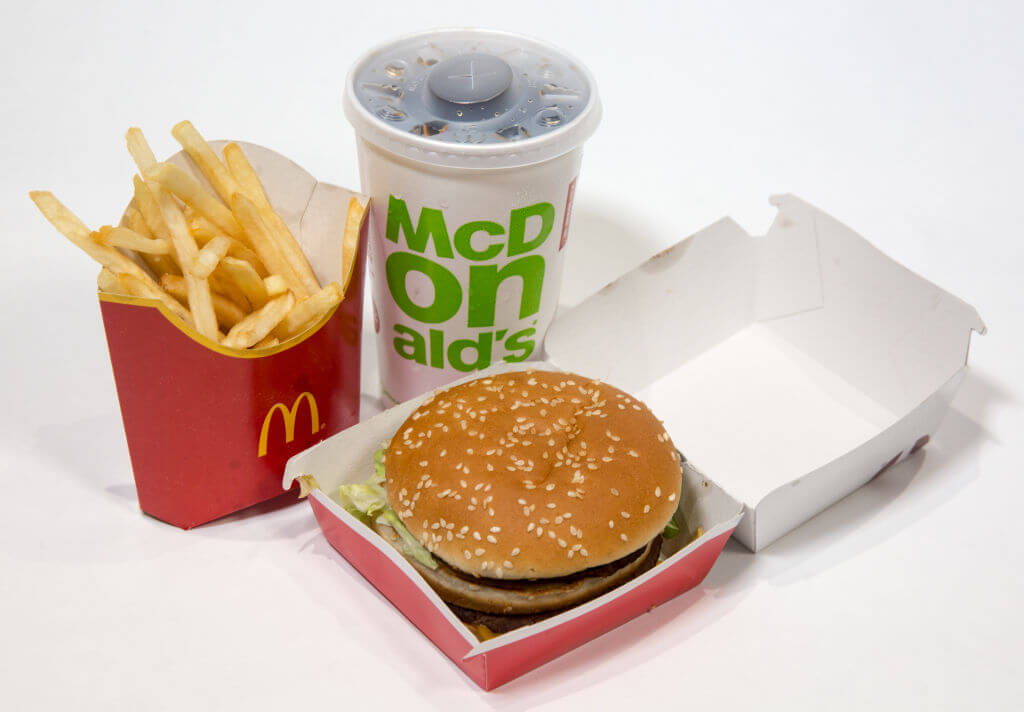 In 2017, McDonald had to stop their advertisement that showed a woman explaining how different her son and his deceased father were. However, they both enjoyed Filet-O-Fish sandwiches. This was seen as highly insensitive towards kids who have single parents. After many complaints, McDonald's made a statement: "It was never our intention to cause any upset. We are particularly sorry that the advert may have disappointed those people who are most important to us — our customers."
Hyundai Used Suicide To Sell One Of Its Cars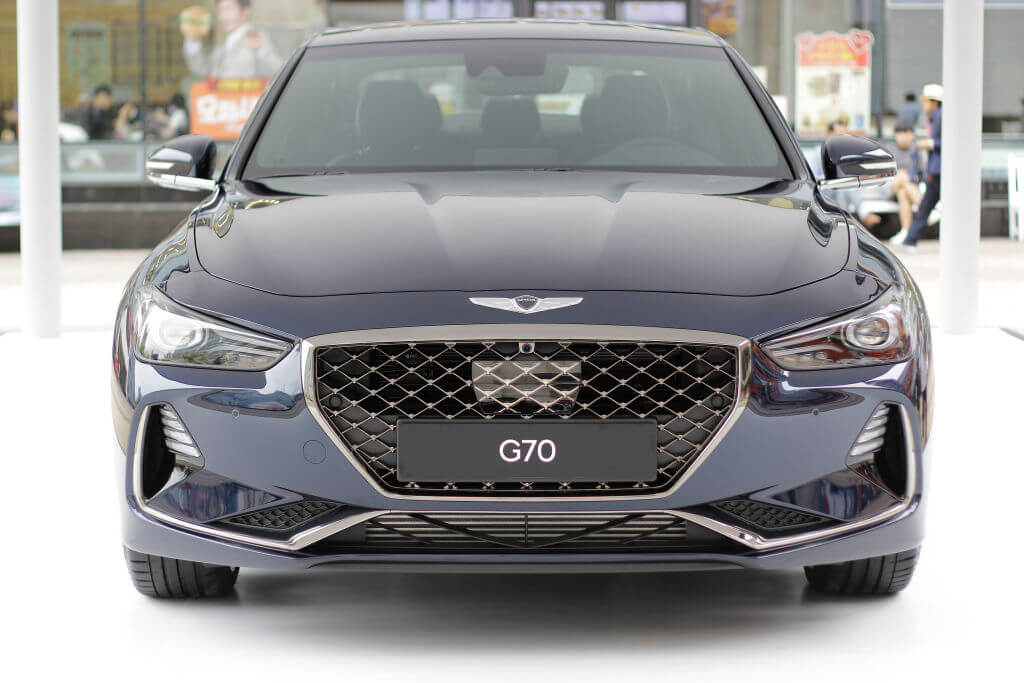 Hyundai made a commercial in Britain in the year 2013 which featured a man who was hosing down his the engine pipe, sitting and seemingly waiting for death. The advertisement was meant to promote the ix35, that consisted of water emissions that prevented the man from his death. The people who saw this as were stunned to see such insensitive content being used in the renowned car company.
GAP's 'Passive Racism' Ad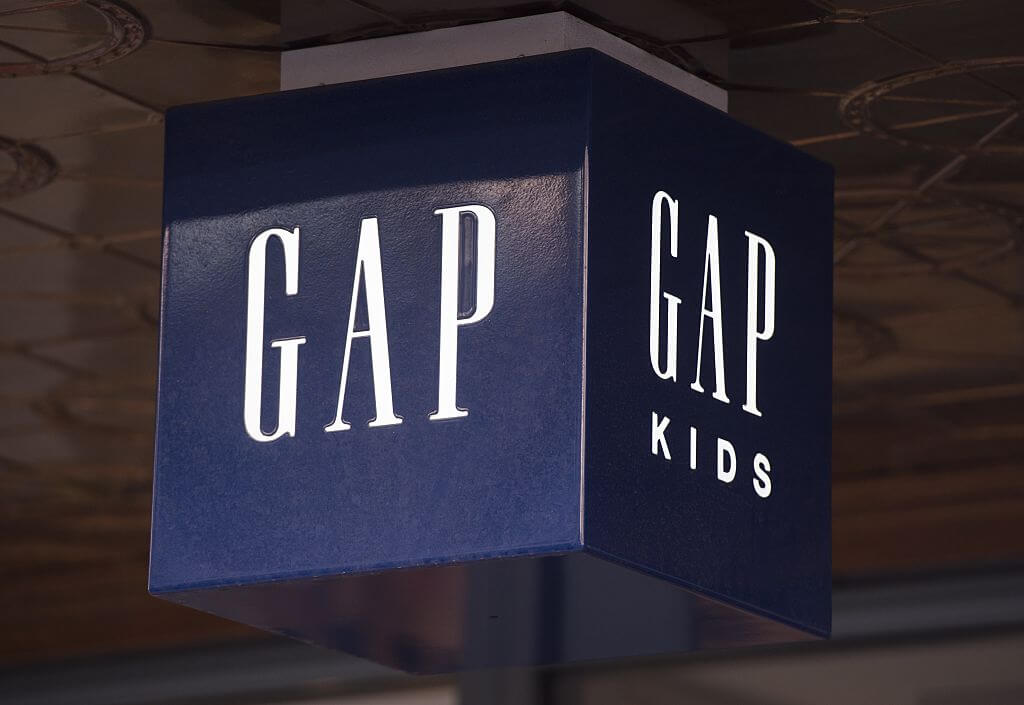 In 2016,  an ad for Gap featured an African American girl used as an arm's rest by an older white girl. People though this was "passive racism." The brand removed this image with a statement: "As a brand with a proud 46-year history of championing diversity and inclusivity, we appreciate the conversation that has taken place and are sorry to anyone we've offended. This GapKids campaign highlights true stories of talented girls who are celebrating creative self-expression and sharing their messages of empowerment."
Mattress Store's 9/11 Joke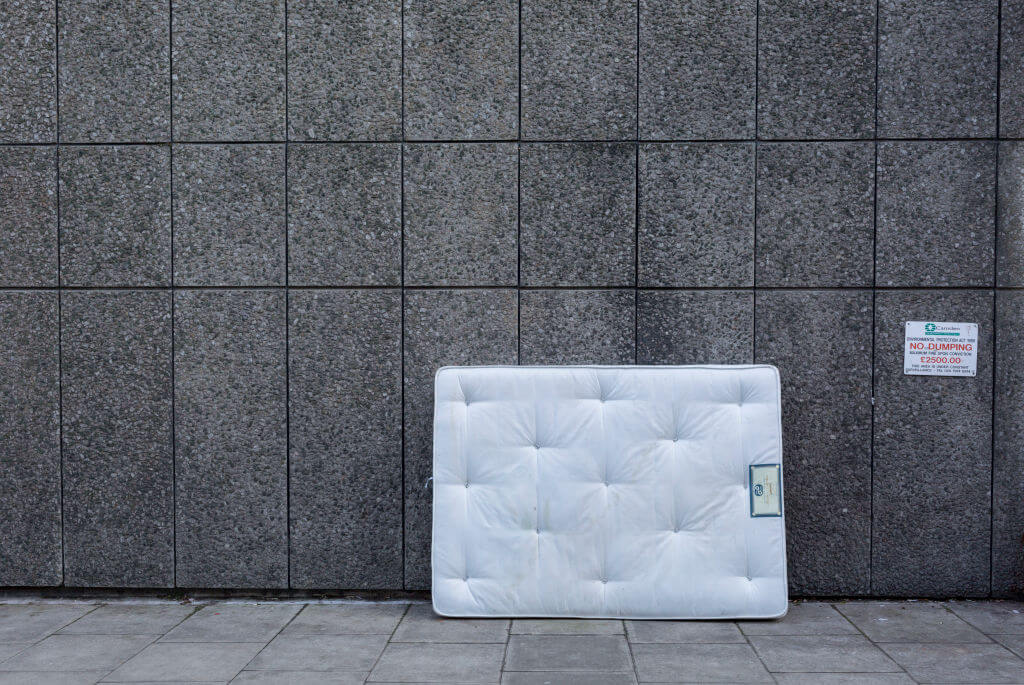 A San Antonio mattress store held a "Twin Towers Sale" on the anniversary of 9/11 back in 2016. All of their products were reduced to the price of their twin mattresses. Their ad showed the mattresses as the twin towers, getting knocked down as well. This was obviously not acceptable and it led to the store getting shut down for a week. It is clear from this that it will never be okay to make jokes about 9/11.
Thai Skincare's Whitening Ad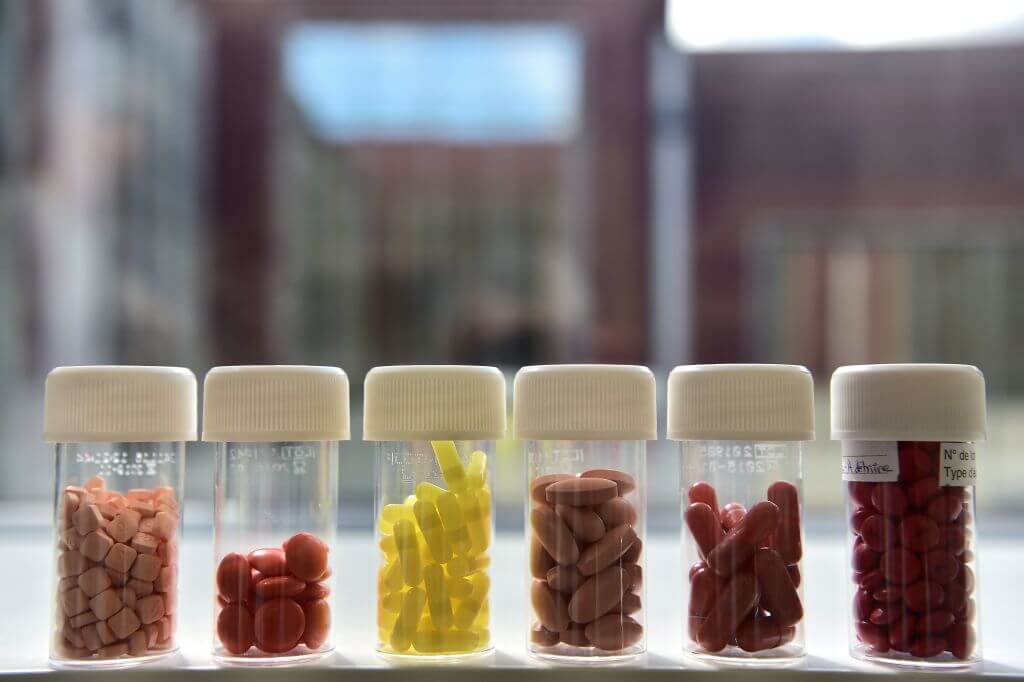 The popular Thai skincare company, Seoul Secret released a 50-second video in 2016 with the tagline"white makes you win". This was meant for their skin-whitening pills. Cris Horwang who is a Thai celeb starred in the ad and said: "If I stop taking care of myself, everything I have worked for, the whiteness I have invested in, may be lost." The company soon left an apology letter as well on their Facebook site: "Our company did not have any intention to convey discriminatory or racist messages."
Intel's Ad Involving Slavery Connotations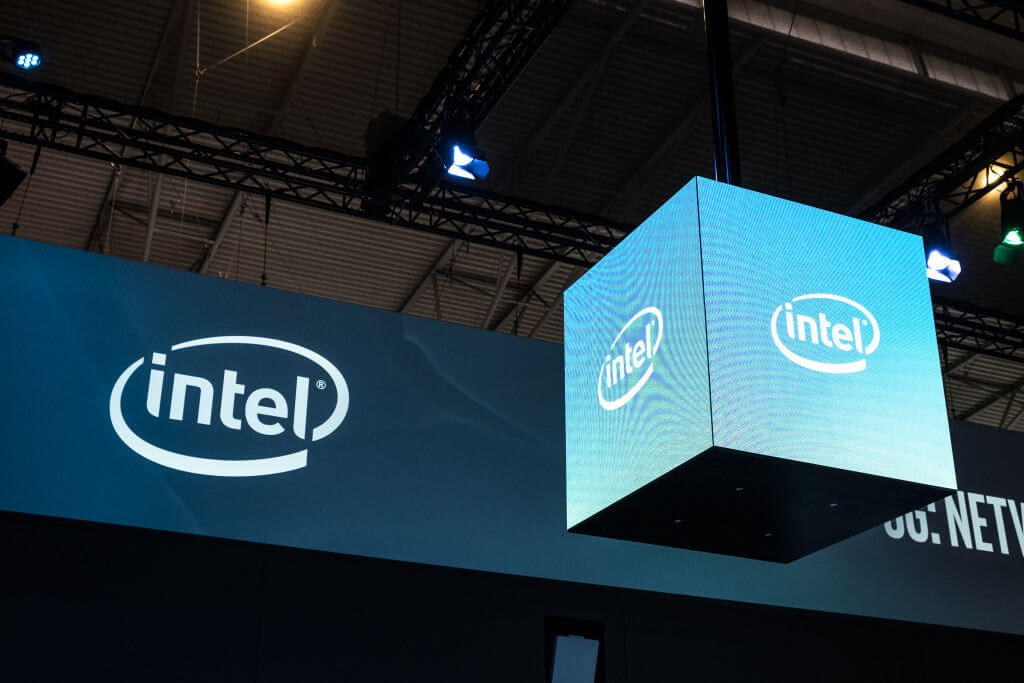 There was an ad to promote the Intel Core 2 Duo processor back in the year 2007. The ad intended to show the speed of the processor, using black sprinters to depict them. Intel soon came up with an apology saying, "Unfortunately, our execution did not deliver our intended message and in fact proved to be insensitive and insulting."
World Wildlife Fund Released A Controversial 9/11 Ad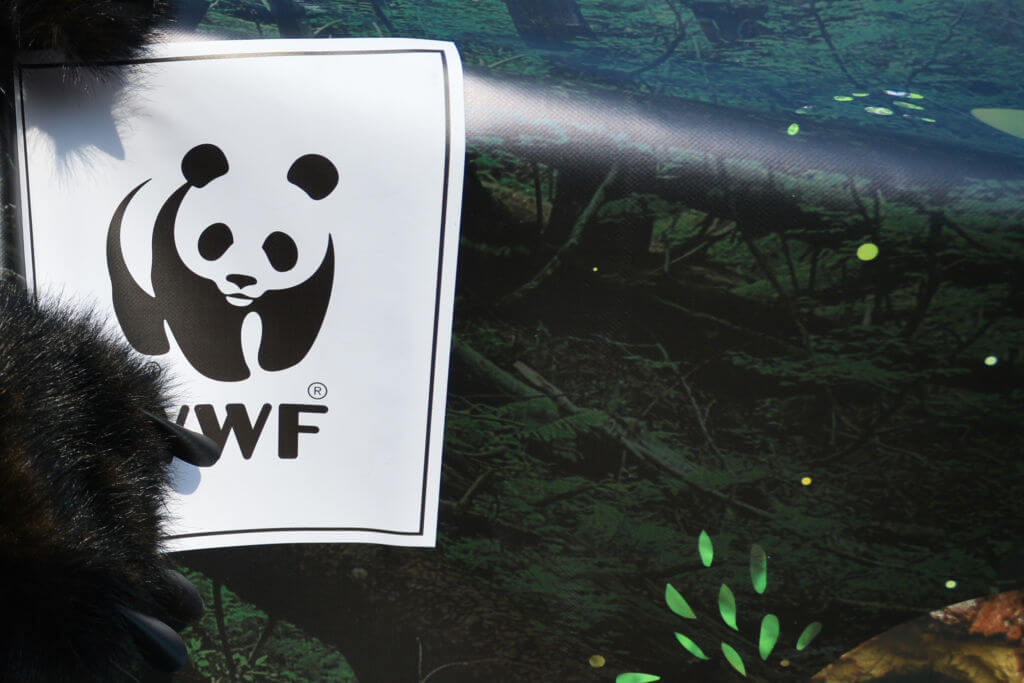 DDB Brazil made an advertising campaign for World Wildlife Fund in 2009 that left many astonished. This ad compared the Indian Ocean tsunami death numbers with the 9/11 terrorist attack victims. For what? To show that nature is truly powerful. This idea should have never become a completed project because it is clearly so tone-deaf on so many levels.
Ad For Groupon & The Tibetan Oppression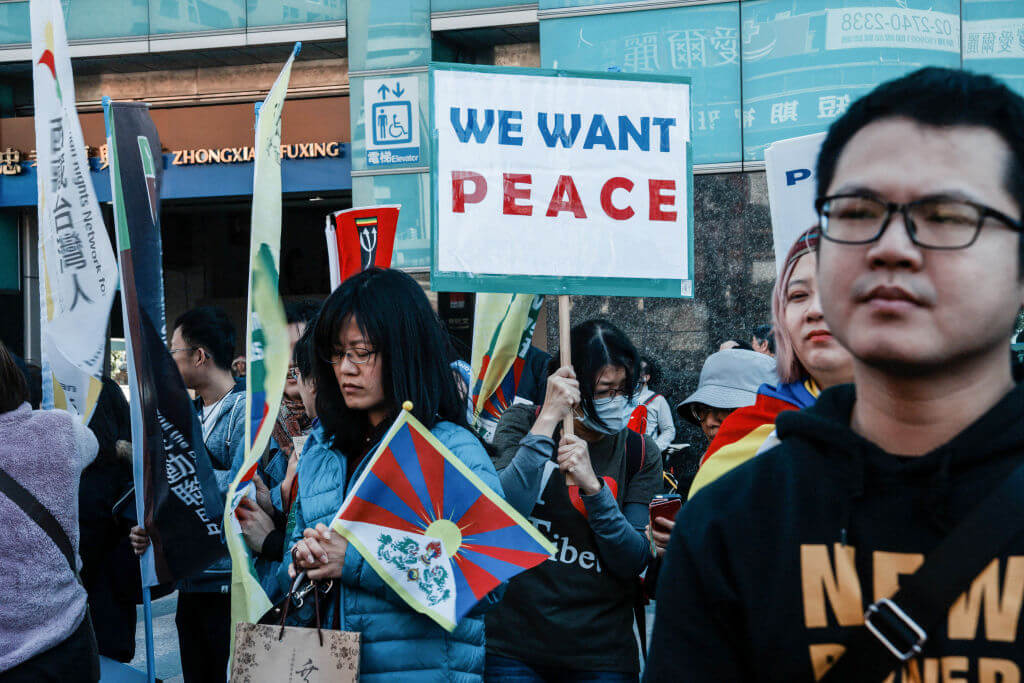 In the 2011 Super Bowl, Groupon managed to enrage a lot of viewers. Actor Timothy Hutton was cast in the ad that closely resembled the Save the Children ads. The actor gave a narration, "The people of Tibet are in trouble; their very culture is in jeopardy." His statement then turned into a joke, shocking everyone. Hutton also said Tibetans "whip up an amazing fish curry" followed by an offer of good food deals promoting Groupon. HOW and WHY?!!!
Kia's Pedophilia-Tinged Advertisement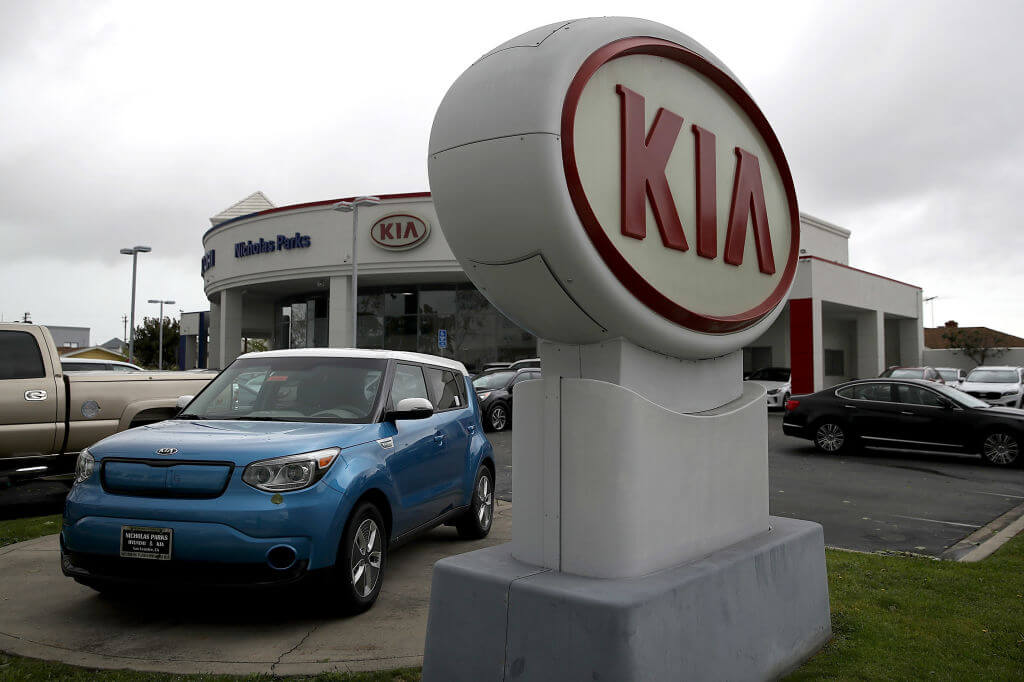 The Brazilian print advertisement for Kia Sportage back in 2011 meant to promote the vehicle's dual zone air conditioning that also offered "a different temperature on each side." This ad showed a man teaching a female about this whole new feature. The student gives the teacher an apple. He bites it and responds, "Mmmmm. It's delicious. So juicy." Kia released a statement saying it never ever approved of this ad.
Dove's Before-And-After Ad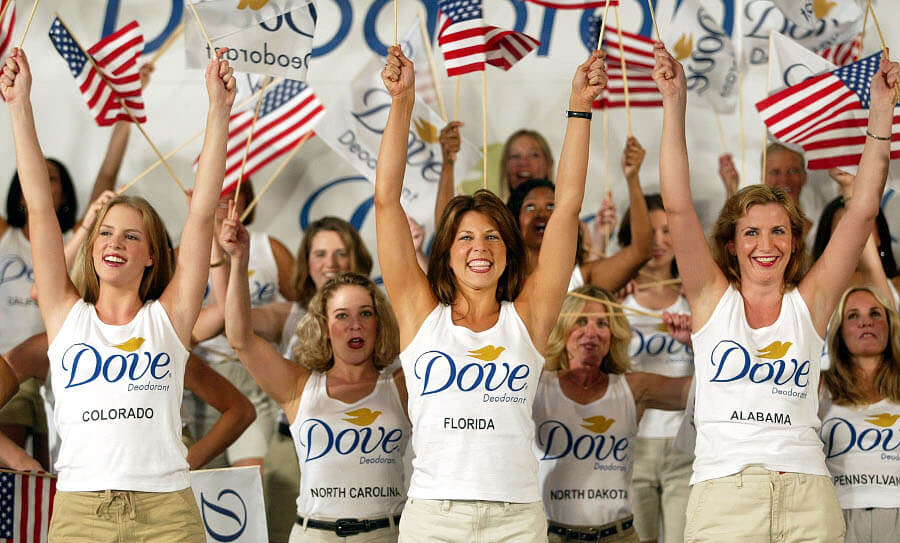 In 2011, Dove had a print ad for its Visible Care Body Wash which was deemed racist by many. The ad was basically about the before and after effects of using the products. However, in the print ad, there was a line of women who were kept at the back as 'before' models who were all predominantly black. The 'after' models were placed in the front and were lighter skinned. Is this not racist?
Sony's White Campaign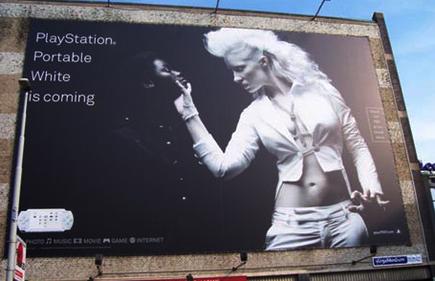 For Sony's all white PlayStation Portable, the company decided to replace its black model. Their delivery, however, was a little too extreme. It showed the white model grabbing the black model by the chin in a forceful manner. This was seen as a racist advertisement by so many people. It is clearly an insensitive ad that left a bad mark on the public.
Starbucks' Racy Ad
Even though it was a very short lived, Starbucks encouraged its customers to talk about race with their baristas. So Starbucks baristas had to write the word "#Racetogether" on the coffee cups. This campaign had to be pulled out because of too many social media ridiculing that suggested that the franchise should not involve themselves in racial politics. There was a swift SBUX slump of 0.12 per cent.
Bic's Think Like A Man Advertisement
Bic had to not only remove but also apologize for their #HappyWomensDay ad that they posted on Facebook in South Africa back in 201. The ad's tagline 'act like a lady, think like a man' resulted in many people to feel that it was a sexist ad. The pink colored 'for her' pens released in 2012, "designed to fit comfortably in a woman's hand", was also disapproved of by popular tv host Ellen Degeneres.
Amazon's Nazi-themed Subway Cars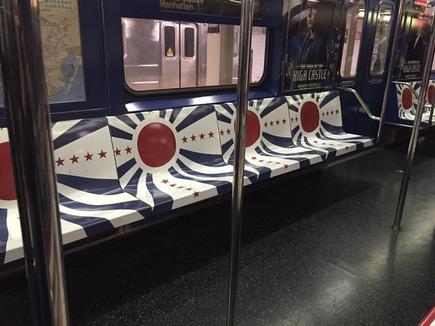 To promote the 2015, Man in the High Castle, Amazon made use of the New York subways that were coated with the Nazi Coat of arms and the Rising Sun flag of Imperial Japan. This ad made use of the flags of the Axis Powers who won World War II because it obviously promoted the two most notorious regimes in the history of the world. This was not okay.
Under Armor's Failed Ad
The popular clothing brand, Under Armour, released their 'Band of Ballers' t-shirt. There were me who held basketball nets, that resembled the American flag that was raised by the American soldiers after the battle of Iwo Jima during World War II. They released an apology statement: "Under Armour has the utmost respect and admiration for active duty service men and women and veterans who have served our country. We deeply regret and apologize for the release of a shirt that is not reflective of our commitment to support and honor our country's heroes. We have taken the necessary steps to remove this shirt, and any related shirts, from all retail and ensure this doesn't happen again."
Gourmet Burger's Anti-vegan Gaff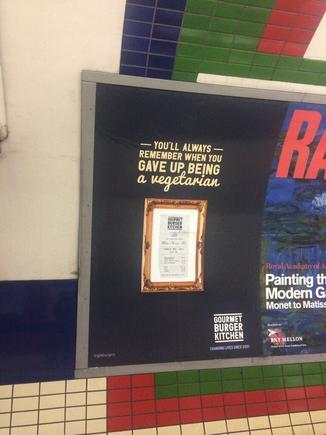 Gourmet Burger Kitchen had ads with the captions 'they eat grass so you don't have to,' 'you always remember the time you gave up being vegetarian,' and 'vegetarians, resistance is futile.' Their campaign was made fun of with the viral hashtag #gourmetmurderkitchen on Twitter. The ad had to be pulled out due to so many complaints being filed against it.
Beer And What?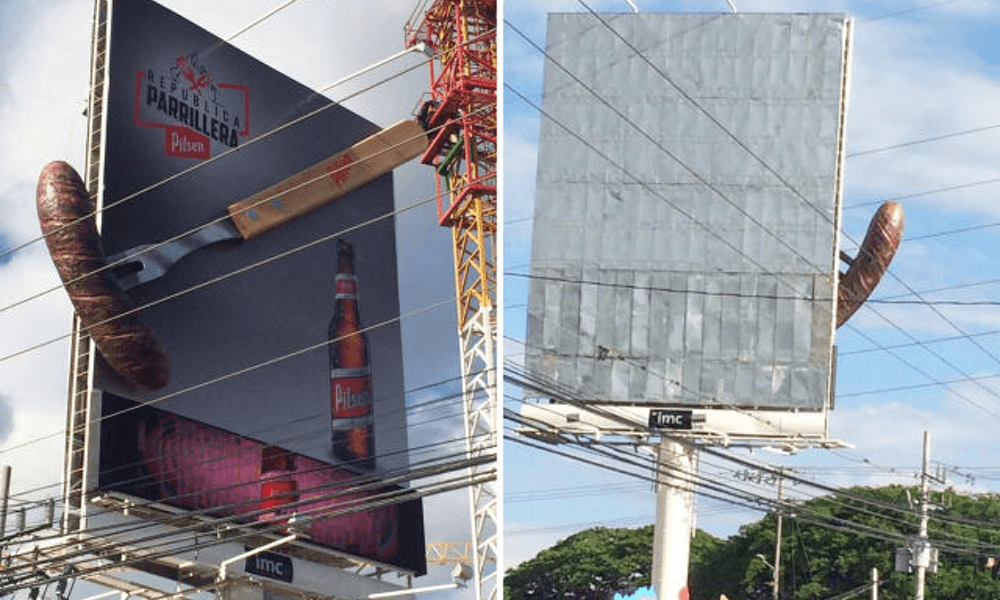 The popular Costa Rican brewer Republica Parrillera Pilsen pushed the boundaries when they tried to promote drinking beer and eating sausage. The sausage had been to places in a very suggestive position on their huge billboard. This ad looked really pleasing from the front-side but as for the people who see it from the back, they might be scratching their heads.
Clean Your Teeth And More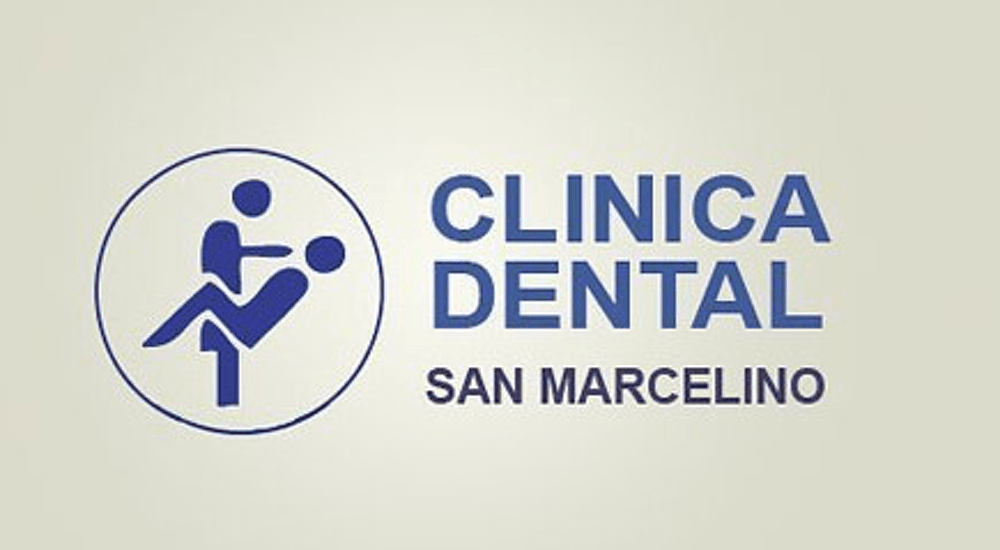 This dentist that lives in Valencia, Spain could probably do more than just improve your teeth. Just look at the loge he has decided to use. The dentist clearly looks like someone who could work towards fixing your teeth and then some. Just one look at the logo and you can see that it sends a very wrong message to its viewers right?
Co-op Will Ask You To 'go make a sandwich'
Co-op released an advertisement in the Newspaper that suggested people award their daughters a chocolate Easter egg, specifically, for 'doing the washing up.' They obviously met with a few people who disapproved of the message. This supermarket was already under fire for spreading this message and it was too late to post an apology.
The Amazing 'Floating' Mobile Phone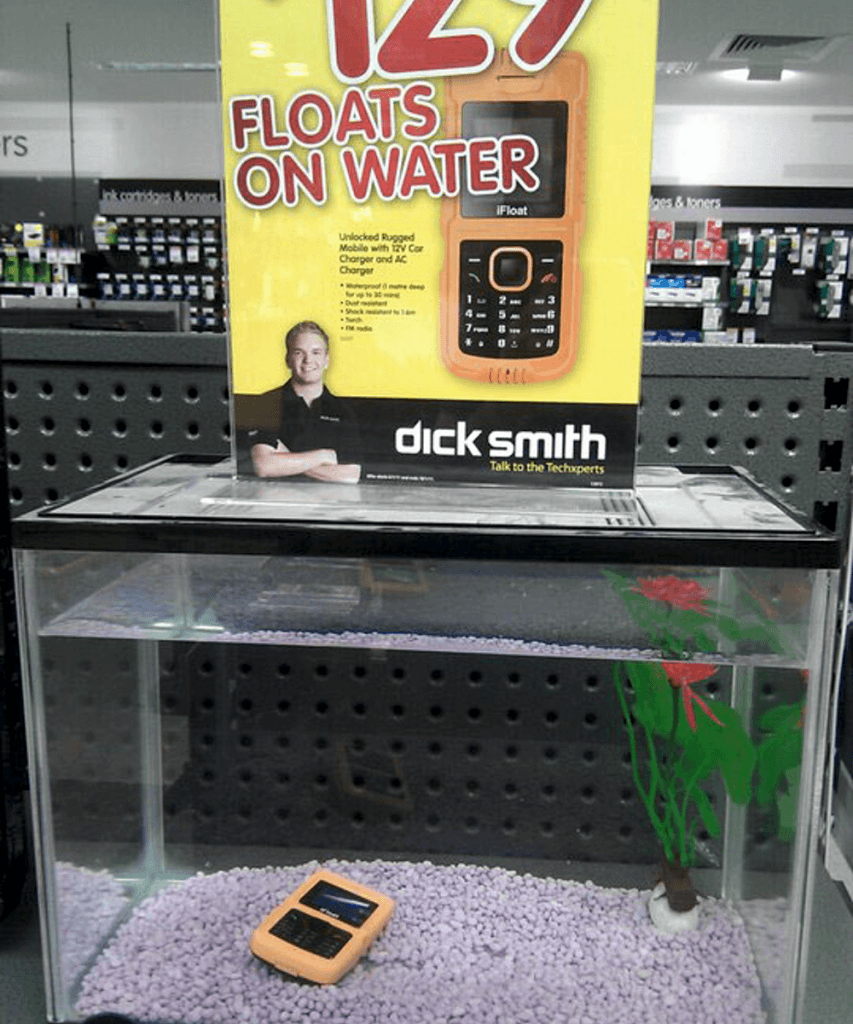 There is one thing that we can all agree on when it comes to mobile phones. We do not need to use them underwater Is this ad supposed to be a joke? Because if it is then we don't appreciate it. This is clearly an ad that has not been clearly thought through. Who would ever want to buy a cheap looking mobile phone like this? It looks like the ancient handheld video games.
Spicy Heinz Ketchup Ad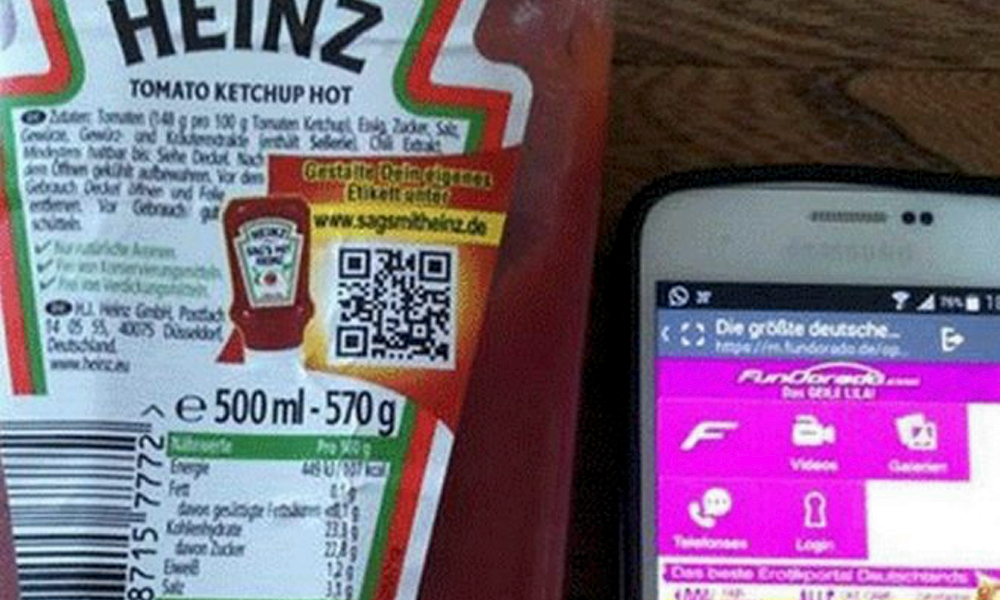 Huge companies can sometimes falter. A German was redirected to a hardcore porn website because he scanned the QR code that was present at the back of a Heinz ketchup bottle. The company was responsible for ending the website and then an even saucier organization soon took over the domain name. Was this an unfortunate incident or was he too lucky?
Cadbury's Easter Egg Ad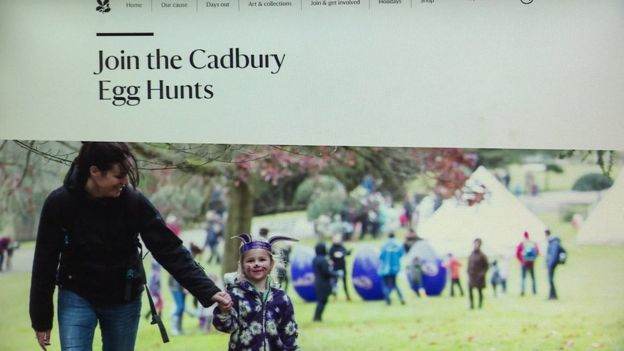 We should have all learned from the Starbucks' Christmas cup that made so many people angry. So back in 2017, Cadbury had an idea to get rid of the word 'Easter' from its annual egg hunt and this was followed by mass criticism. The Prime Minister of England Theresa May even had something to say about this whole strategy calling it 'ridiculous'.
Food + Misogyny = PR Disaster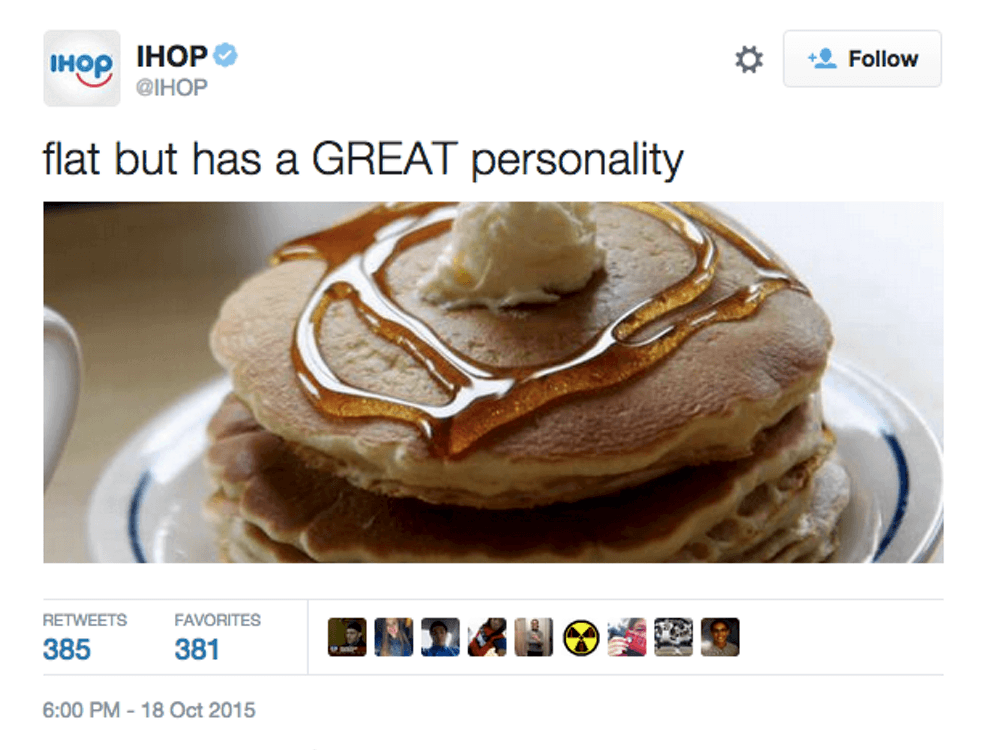 When an IHOP community manager decided to make a joke, it was certainly not well received. We hope the lesson was learned. There were various people who found offense in the way the joke was delivered. This message was obviously removed after so many people complained about it. This should be used as a warning for all those who keep passing insensitive jokes and comments online.
Hit The Hay Or…

When you first look at this tweet, there is not much to speculate about. This tweet would have been harmless if it had been posted some other time. But it was unfortunate for the Tesco's intern community manager because it was posted during the time of the products-made-out-of-horse-meat scandal. Timing is everything and this tweet here proves just that.
Worst Icebreaker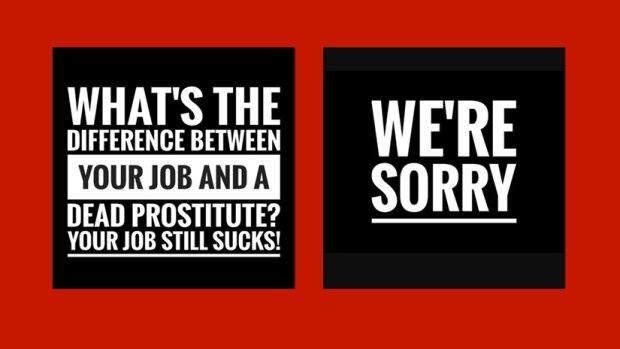 This post was actually meant to take a jab at Jack The Ripper. Unfortunately, this was not done the right way. Having said that, this is The London Dungeon so it did not come as much of a surprise. There was an apology posted which was meant to address this issue but then even that was still done in a poor manner. Some people just never learn.
The US State Department Ugly Thoughts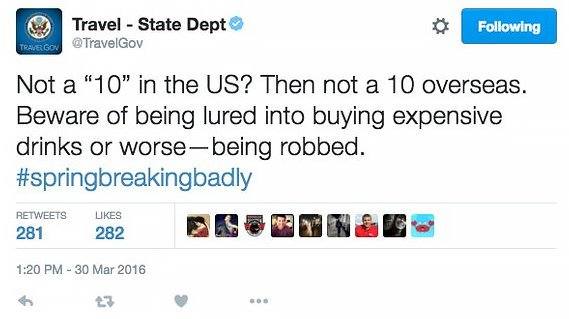 The State Department released a tweet that read 'Not a "10" in the US? Then not a 10 overseas. Beware of being lured into buying expensive drinks or worse – being robbed.' This post basically warns ugly travelers to be very careful. So it was not a surprise that people saw this as an offensive tweet. Who approved of this thinking it was funny or worth being seen online in the first place?
Satin Dreams
A departmental store in Harvey Nichols ran an advertisement campaign with the caption 'Try to contain your excitement.' This was again seen as highly inappropriate by many of the public. Many publications including The Metro and The Times published a censored version of the ads. Even if this was meant to hype up the store, it certainly could have been done much classier.
Hitler Ice Cream?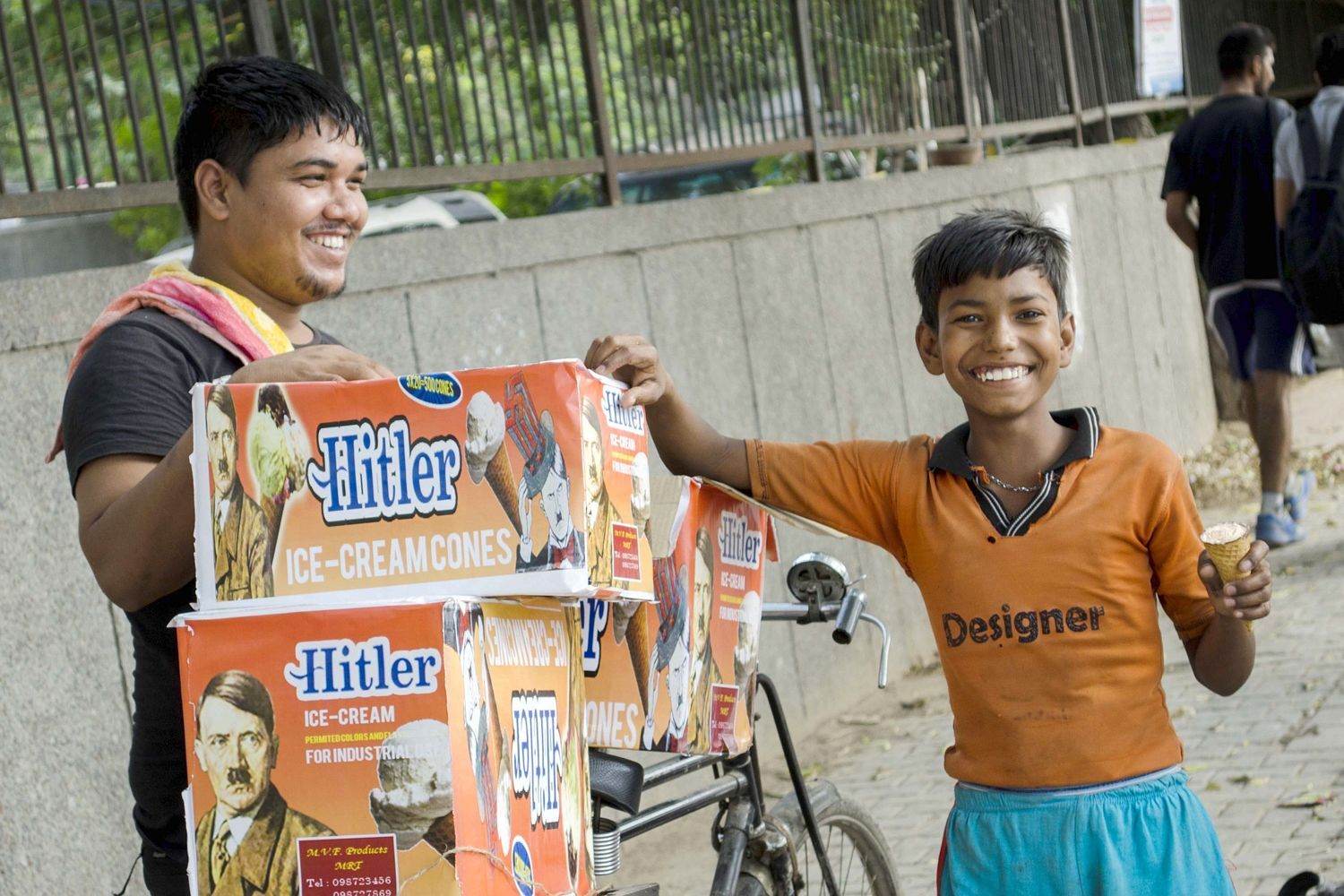 You can do whatever you want these days. So this ice cream company decided to use the infamous dictator of Germany Adolf Hitler's name to sell its products. Is this marketing genius or another insensitive way of a brand to gain publicity.We have to admit that it is indeed a funny thing to see. Who knows, maybe Hitler was an expert ice cream maker?
God Of War II Ad Flop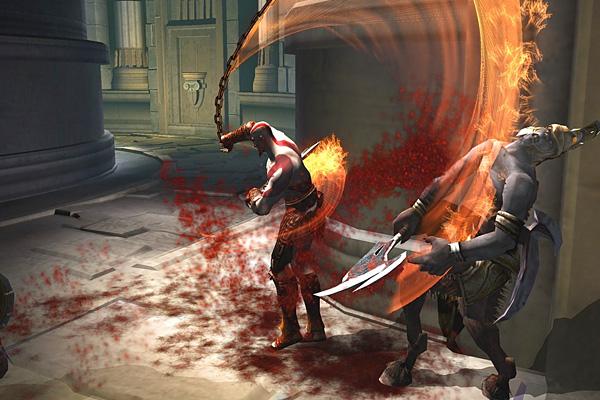 This advertisement released for the popular game had a lot of backlashes. There were many people who felt that it glamorized animal abuse with respect to all of the blood and gore the video game contained. However, there were a few people who felt that since it is just a video game, it would not really affect its child fans. What do you think?
Dr. Pepper Treasure Hunt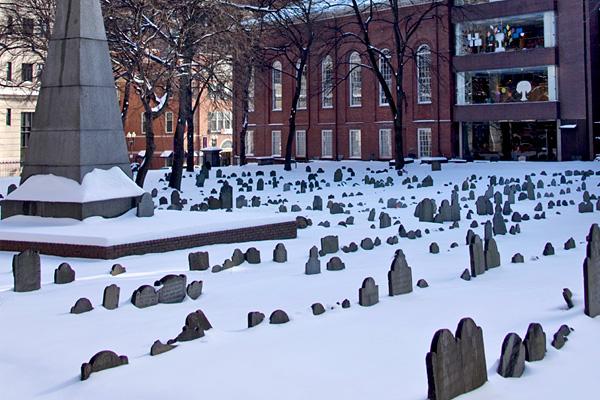 The famed company Dr. Pepper hosted a treasure hunt worth $10,000 in Boston back in 2007. People had to locate a gold coin that was kept in the Granary Burying Ground, a 17th-century graveyard where John Hancock and Paul Revere lay. Since this event was disrespectful to the deceased and their families, the contest was canceled when the city councils intervened.
Chipotle's Home Estas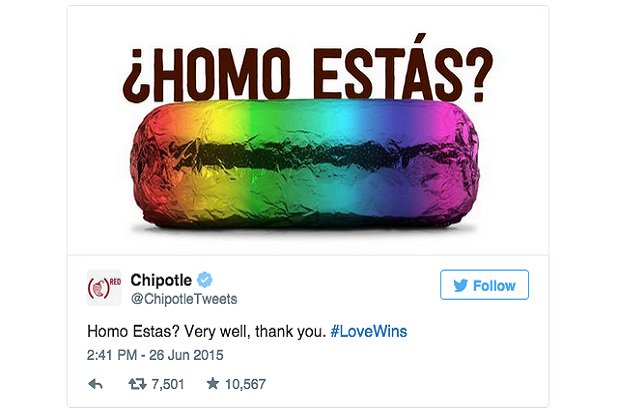 Chipotle tried getting with the times celebrating marriage equality back in 2015 with a rainbow-wrapped burrito. But the tagline that means "Como estas," — "how are you" in English" was switched to "Homo estas." Since Homo is a derogatory term in the LGBTQ community, Chipotle was under fire. But the brand handled this mess perfectly and there was no big issue.
NBA2K16 Ad
SpaghettiOs & Pearl Harbor
Bisquick's Ad