Chinese teenager brings grandmother to her university to take better care of her
Liu Lin has spent most of her time taking care of her 93-year-old frail grandmother. Ever since April this year, the strong-willed university student from China's Chengdu city refused to leave her aged grandmother behind while going for further studies and ultimately decided to take her along with her.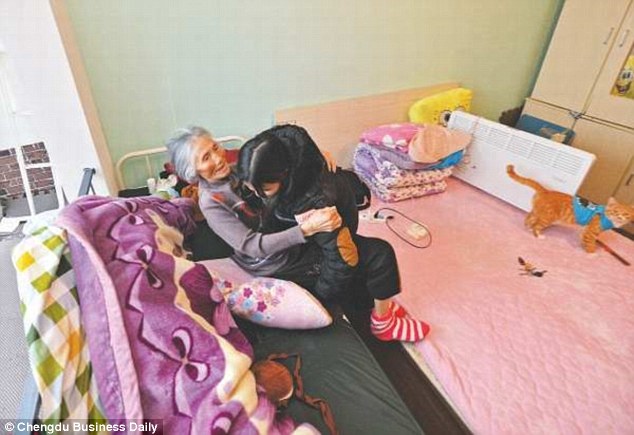 Liu is her grandmother's only  caretaker because her father had passed away and her mother is much too ill to help take care of her. She studies Economics and Tourism at Chengdu University and in the end brought her grandmothr along with her to her tiny rented room in Chengdu city.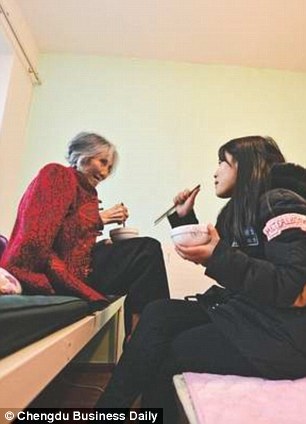 Liu said that she wanted to show gratitude to her ailing grandmother and said "There is no one in the family to take care of her. I was brought up by my granny and now it's my turn to take care of her." to a local online news website.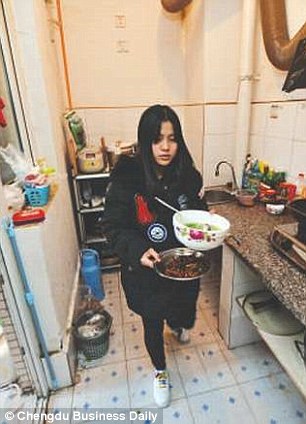 Liu and her grandmother live in a rented room 10 minutes from the campus. It costs them $86 per month which they get from Liu's younger brother who visits them once every month. Liu's story has touched the administration at her university who offered her a scholarship, which she politely refused. "It doesn't feel right to accept someone's money for no reason. My brother is working and I can look for part-time jobs. I don't want to rely on other people's help as long as I can manage." she said.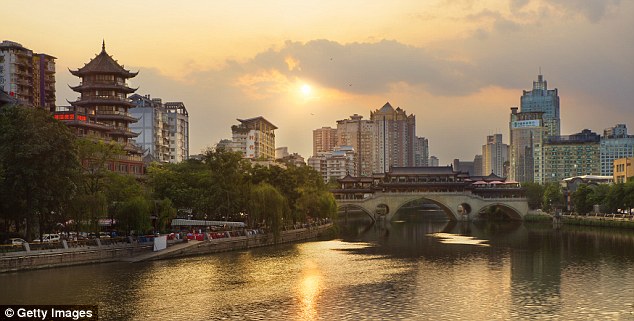 Liu, although only 4ft 9in, is strong enough to pick up her grandmother and put her in a wheelchair. When her grandmother is feeling healthier, she takes her to see square dancing, an exercise routine performed by elderly and middle-aged women. Liu said: "Wherever I am in the future, I will bring my granny with me."