As we all know we take photos to preserve a moment that will never come again. Photographs are used to capture specific incidents or experiences in still forming so that we always remember what happened that particular day. They also serve a good reminder of the good times or the bad times that we as humans experience in our lives. When we look at pictures of others we can somehow guess or at least get a glimpse of how they live their lives. We can get a perspective of a stranger's life just by peeping into his or her photo album. But like we said, sometimes pictures can become a reminder of a very sad incident that would probably scare anyone who has laid eyes on it. On this list, we bring to you some examples of the most disturbing photographs of random people and even famous faces who have experienced an accident right after these photos have been taken.
Unimaginable Fear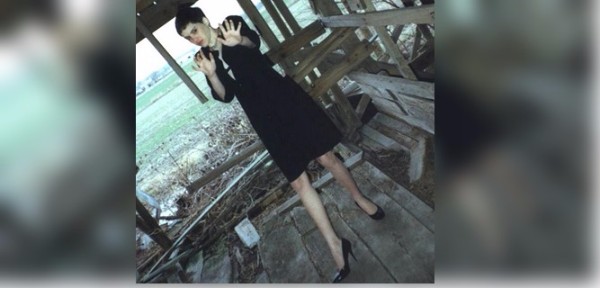 This photo could probably pass as one of the most thought provoking, creepiest photos that have ever been clicked. It truly is a disturbing photo that involves a 14-year old Texas girl by the name of Regina Kay Walters who had been held captive by an anonymous serial killer. He had taken this photo documenting her tormented experience where she clearly feels so frightened. This photo by the killer wherein he dressed her to his looking. He made her were this black dress with heels and even chopped off her long hair. Just by looking at her expression, we can see that she is incredibly scared of the person who is holding the camera. Her mysterious killer was then identified as Robert Ben Rhoades, "The Truck Stop Killer". He is now serving his sentence as he allegedly killed 50 women throughout his life. 
Love Gone Wrong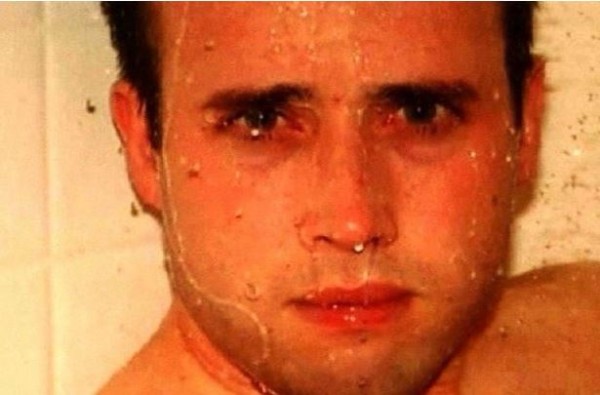 Now we all know that in most cases, men seem to always do the killing. But beware because there are some women who are not afraid to take charge and murder, someone if you cross them. Take this incident for example, back in 2008, Travis Alexander who worked as a salesman was brutally murdered. Who was the killer you must be asking? Well, it was none other than his ex-girlfriend whose name is Jodi Arias. She was found guilty of murder and was imprisoned for committing this heinous crime. Jodi had taken this photograph of her ex-lover in the shower, at 5:29 p.m. just a few moments before he was murdered. So eventually his dead body had been found later on his bathroom floor. The authorities also confirmed that he was actually stabbed and shot. Look at the fear in his eyes.
Stowaway Nightmare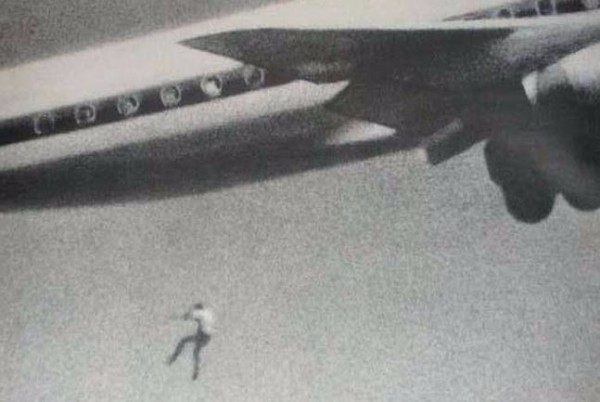 We must have all seen in movies that some action heroes survive a jump like this right? Well sorry to disappoint the people who have wanted to experience the thrill of jumping off of a plane but yes, it kills people. This man here knows just what we are talking about but cannot be called to explain as he is, well, dead. So it happened back in the year  1970 when a 14-year-old Australian named Keith Sapsford decided to hide in the wheel well of one Japan-bound flight that was going to fly from the city of Sydney. This photo was not taken intentionally. As a matter of fact, one amateur photographer had been testing the new camera lens he had recently bought when he accidentally captured the young boy's free-fall that ultimately killed him.He fell 200 feet from the sky which ended his life.
Wildlife Hazards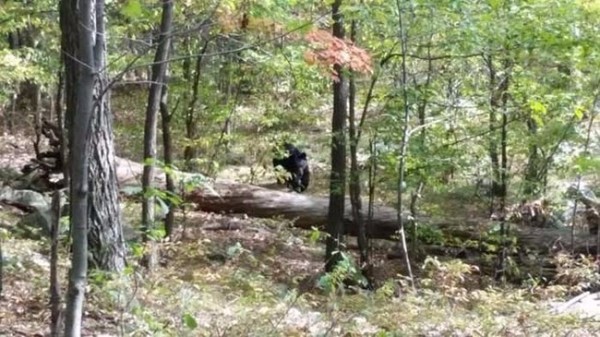 You should always be very cautious while camping in the wild. We have all heard stories but never actually pay attention to them because we have this feeling that encounters with wild animals would never happen to us. We view such experiences as incidents that could only happen in movies or on television. There was a hiker called Darsh Patel who had a terrible camping experience. He was actually killed by a random bear that he encountered while he was on his hike. This happened in the New Jersey back in 2014 when he was hiking through the woods. We believe he did not expect the bear to become this brutal judging from the fact that he had taken photos of this 300-pound animal. But then, unfortunately, he ended up being killed by the unforgiving bear. Patel's photographs were later discovered with the bear's teeth marks are clear evidence.
Figure Skating Team Perishes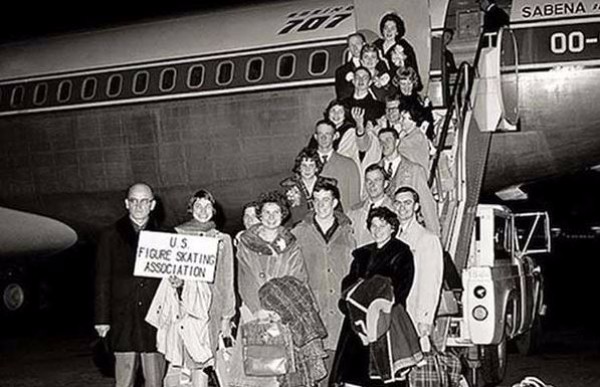 Some people have this grave fear of flying in planes. While most of us just laugh at the fear that they have, sometimes, it is very dangerous to go flying. There is not much one can do when the flight experiences something wrong while flying the high skies. So back in 1961, there was a Boeing 707 aircraft that sadly crashed when it was flying from New York City to Belgium. A total of 73 people died because of this horrible crash. The people that died in this plane crash is indeed a heavy total and is really made headlines during that the time of the crash. Among the people who lost their lives, the whole U.S. figure skating team was also included. They were on their way to compete at the World Figure Skating Championships in Prague. Look at them getting ready to board the flight that killed all of them.
Fate of a Daredevil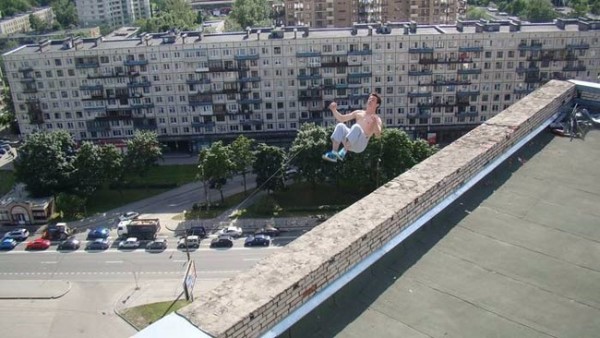 Some people are way too adventurous that they end up losing all of their common sense. Just because you feel like you can achieve something, it does not mean that you will. There are some things the human body is not capable of achieving and this is just a fact. So when you try to do something dumb let this next incident be a reminder that you do not always have to prove something to everyone. A Russian daredevil whose name is Pavel Kashin attempted to do a backflip. It was on a wall that was right next to a 16-story drop. After he did the flip, tragedy struck and he lost his balance as soon as he landed. You can already guess what happened next.  Yes, Pavel fell to his death from the tall building was could not be saved as he died then and there. It is such a dumb accident which could have been avoided.
Titanic Disaster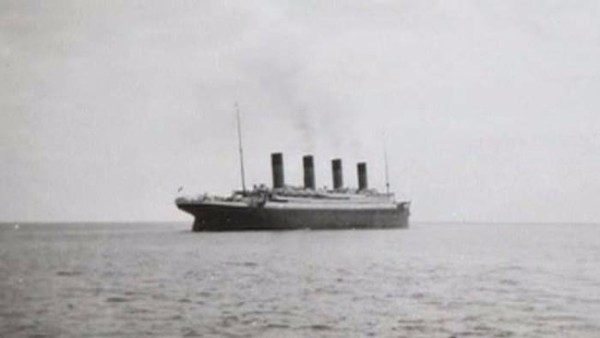 We all know that tale of this legendary ship right? It was at that time the biggest and one of the most luxurious ships to ever set sail on the sea. The builders were very proud of the Titanic and it, of course, it truly was a marvelous ship. It was such an iconic ship and tale that a Hollywood movie was based on this ship which is one of the most successful movies ever to be made. But again, just as some of the best things in life only for a while, the ship was on its maiden voyage when it struck an iceberg that leads to its devastating sinking. So this photo right here is the last photo that was clicked of the majestic ship Titanic before she sank in the Atlantic Ocean in the month of April, day 15, in the year 1912. A total of about 1500 people died that night the Titanic sank.
The Fury of Going Fast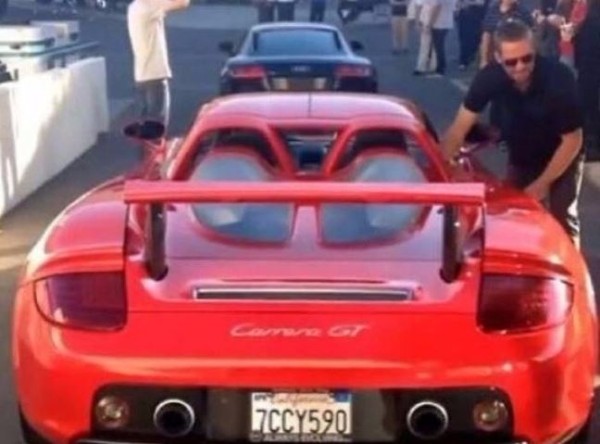 We all love the movie franchise "Fast & Furious" right? So we must all be aware of the fact that one of its leading actors died a tragic death when his car crashed just a few years back. Yes, we are talking about none other than the hunky actor Paul Walker whose untimely demised shocked everyone and anyone. Here we see in this photo, the famed actor getting ready to ride the 2005 Porsche Carrera GT that turned out to kill him just a few minutes later, all because of a collision and fire. It was indeed one of the most shocking celebrity death in recent history as no one suspected anything bad to happen on that day he decided to ride this beautiful car. It was later reported that Paul's beloved daughter Meadow afterward filed a wrongful death suit against Porsche.
Tsunami Tragedy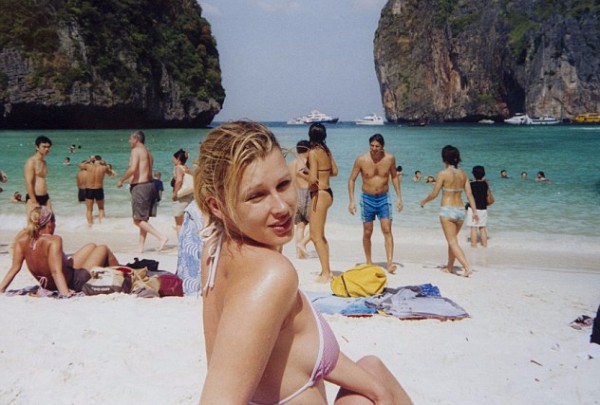 Does anyone remember how devastating it was when the ginormous tsunami waves flooded and killed so many people that stayed near the sea? This next incident was one that happened in Southeast Asia back on December 26, 2004, after a huge tsunami wave struck on the coastline ending many lives then and there. An unimaginable total of about 230,000 people lost their lives because of the disaster. One of the victims includes 31-year-old Deborah Garlick who had went on vacation in Thailand during this unfortunate happening. Even she lost her life because of the deadly wave. This photo was later discovered by Deborah'smother and father when as they were retrieving her possessions after the whole tsunami incident. It would serve as a reminder that this beautiful beach was the place of death for their beloved daughter.
Air Disaster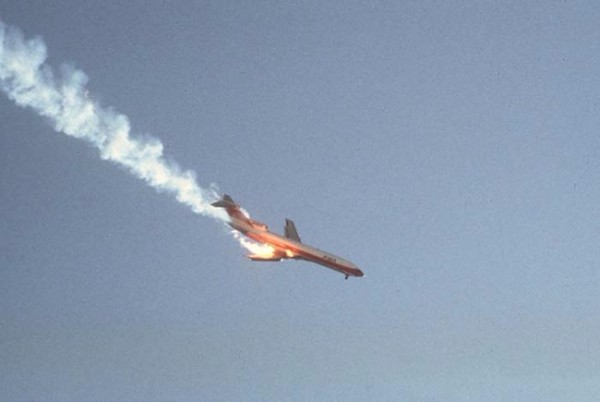 Planes can be very dangerous if anything goes wrong. We all know that there is not much a pilot can do if any technical difficulty strikes while flying in the sky. What can someone do if there is no parachute to jump out with when such a tragedy occurs. Take a look at this photo. You can almost feel the tension the pilot must be facing while trying to figure out what to do with his plane. This right here is actually a photograph of the Pacific Southwest Airlines Flight 182. It was an unfortunate even when this plane crashed into another one in San Diego on September 25th, 1978 at 9 a.m. A total of 137 passengers who were aboard all died that day. To make matters worse, 7 people who were on the ground were also killed when this plane crashed. A whopping 22 houses were also destroyed.
On-Air Suicide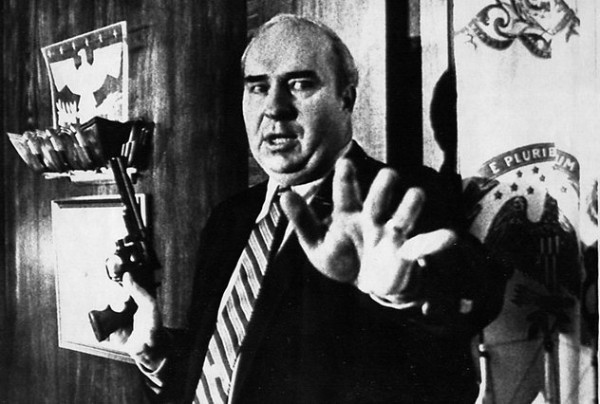 If you have heard about this next incident then you would have surely felt so weirded out by it. This one is actually an act of suicide that happened on air that left everyone stunned. This man Budd Dwyer, was actually the Treasurer of Pennsylvania back in the 1980s. So on January 22, 1987, he decided to call on a news conference that would leave everyone shocked with disbelief. No one expected that day that he would take out a .357 Magnum revolver followed by him shooting himself in the head in front of everyone. This was surely the first time ever that a public figure decided to end himself in front of everyone. Many people watched n their televisions at home as he killed himself with the gunshot. This picture had been taken just before Dwyer he shot himself with the gun…
NYPD's Heroic Finest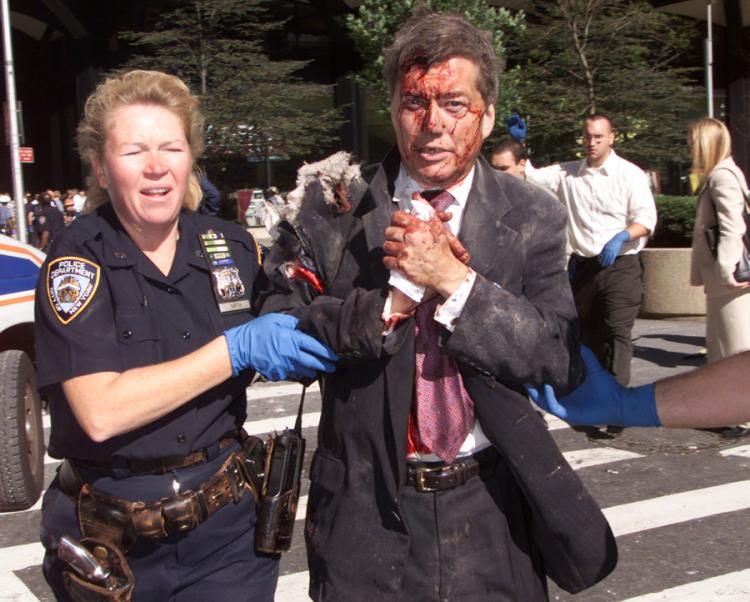 We will always remember the incidence that took place on 9/11 as one of the top tragedies to ever hit the nation in history. The shocking event that took place when the World Trade buildings were attacked is and will always be one of the biggest terrorist attacks to ever happen. This picture here shows Moira Smith, an NYPD officer, who is helping out this man who was a victim of the World Trade Center attack on 9/11. An unfortunate incident then soon followed when she later went inside the south building of WTC in order to assist a few more victims. Suddenly the building collapsed and ended the life of Moira Smith along with several other officers. She was the only female NYPD officer to have met with a this fatal accident at her workplace along with several other officers. She was the only female officer to lose a life and the first to report the attack as soon as it happened.
Subway Sorrow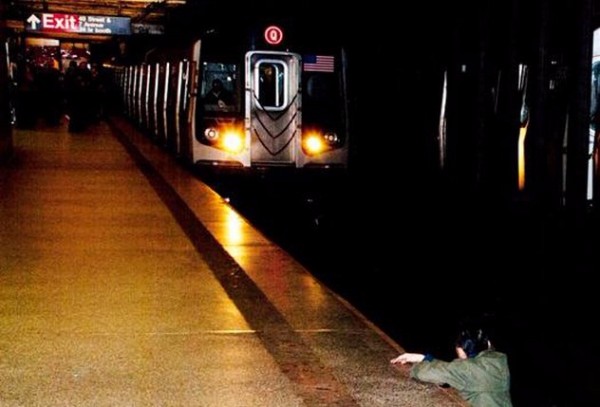 When you use the subway, you must always remember that the speed of the trains should never be taken lightly. This mane here by the name of Ki-Suk Han, who is actually a 58-year-old father, and husband, met with an accident in the subway that leads to his death. An unfortunate incident happened when this man was pushed while a subway train was making its way to the New York City subway. This photo was taken right before the man was ultimately killed by the train that was approaching the station. If you look at the photo you can see that the fate of this man does not look bright at all and there was no way he could have ever survived such an incident. Do you think there was any chance at all that this man could have ever made it out, with some one's assistance at least?
An Unthinkable Kidnapping
Parents should always be attentive when it comes to where their kids are while going out in public. The parents of this young boy had to learn this the hard way as their beloved son was kidnapped in plain sight. This sick incident took place when a little kid named James Bulger got abducted by two strangers. This young boy was not just abducted but later tortured and murdered by who were later identified as two 10 year old boys residing in England. It happened all the way back in 1993. The pitiful little kid James had been kidnapped from a local shopping center, where this surveillance footage captured everything that went down. To kidnap an innocent kid and end up brutally murdering him is one very strange crime to commit by these two 10-year-olds. What could have been their motive?
Challenger Tragedy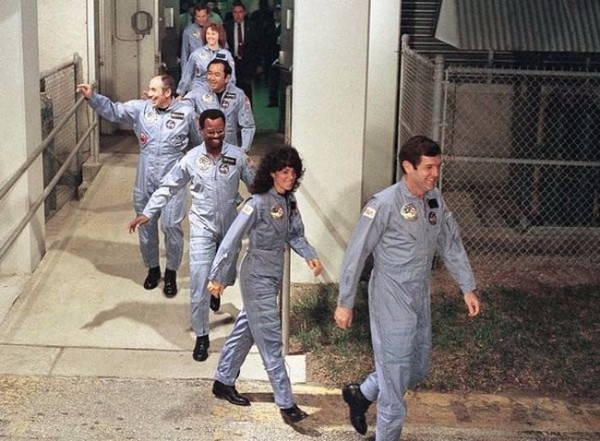 Being an astronaut of cosmonaut would definitely be a job that requires both brains and also a lot of guts. To be sent into space and operate inside a metal ship where anything can happen is one risk these brave men have decided to do with their lives. We know that it literally is rocket science when it comes to satellites and spacecraft. So when in 1986, this NASA Space Shuttle orbiter Challenger fell apart, it was devastating. It happened just 73 seconds following its launch. It was even sadder that all of the seven crew members died inside the space shuttle. As you can see in the photo, they seem to be very stoked to get on board and ride in the space shuttle. Little did they know that hours later, their end would come. Everyone expected this to be a successful voyage but then it proved to be for the absolute worst.
Early Ebola Outbreak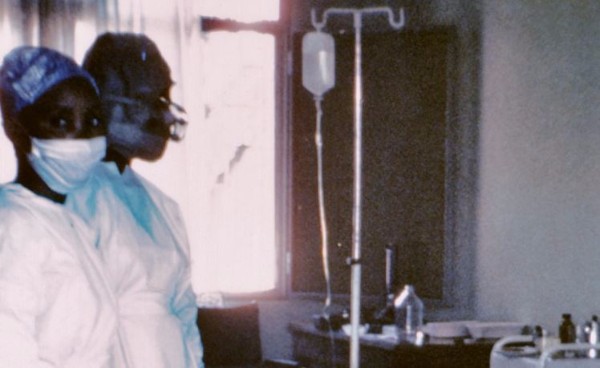 We have all heard of this dangerous epidemic that has struck humankind recently. The case of Ebola is one frustrating reality. It is an ongoing battle to eradicate it and so far it had definitely been a positive effort. This picture was taken during the initial days when Ebola first broke out. It is reported that the first outbreak of Ebola took place in 1976, and ended up killing 280 people. This photograph here shows the nurse Mayinga N'Seka, who had been trying to find a cure to get rid of this horrible disease. She succumbed to the disease and ended up dying from it. She was one of the main people who fought hard and worked to help stop the disease from spreading but accidentally caught the disease herself. It goes to show that sometimes even doctors and nurses tend to fall sick as well and that they are at the end of the day, humans too.
Tempting Fate for a Selfie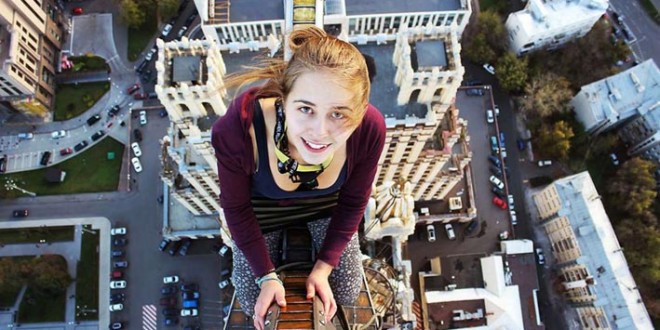 We often joke that narcissism is one of the most dangerous diseases that a person can suffer from. We all have that one friend who keeps clicking photos everywhere and every time. Social media has gotten into most of our heads and we feel the need to validate our worth online. We are all well equipped with smartphones and the best cameras these days and yes, we love to click photos of ourselves to post online. The girl in this picture is Xenia Ignatyeva. This 17-year old decided to take a risky selfie and took this photo here on top of a high rise building.But then tragedy struck when just seconds after the photo was taken Xenia lost control of her balance and fell off, only to die. It is such a shame that kids these days would go such extra lengths to gain followers or garner more on their social media accounts.
A Mayoral Disaster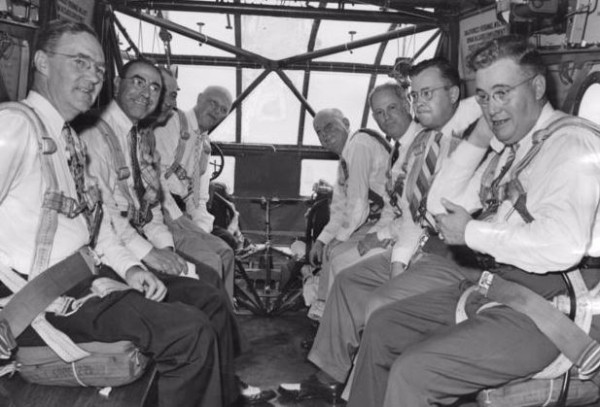 Riding in an aircraft leaves you with very little safety measure. Unlike roads and cars, there is no way for us to escape an accident in the air where we can just jump off and end up with just a few bruises or broken bones. There is always a chance of falling to your death because no one has ever been lucky enough to survive a jump off a plane landing safely on the ground without a parachute. As you can see William Becker who became the mayor of St. Louis during 1941-1943 took a flight with some of his mates. On August 1, 1943, he took part in demonstrating a new aircraft. But then suddenly the wings broke off and their biggest fears came true. All of the ten people that boarded the aircraft dies when it crashed. This photo was taken before the plane started its take off.
Hair-Raising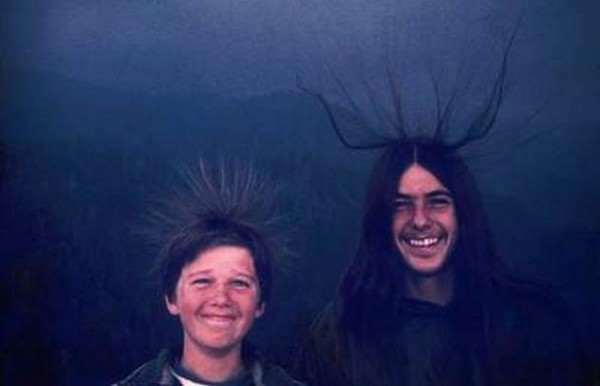 They say that when a lightning strikes you, it is most likely that it will never strike you again. But then again, who would want to even be struck just once. It will obviously have a few side effects and there are reports that most people die after being struck by lightning. Meet these two brothers whose names are Michael McQuilken, right, 18 and his brother, Sean, 12. The two boys were on a family camping trip in the year 1975, in California's Sequoia National Park. As you may have guessed already, the two brothers were both struck by lightning right after they took this photo. However, they were lucky to survive and so nothing bad happened to them. But like we have said, most people are not too lucky to have survived when lightning strikes them. They are one lucky pair, aren't they?
The Ultimate Wedding Tragedy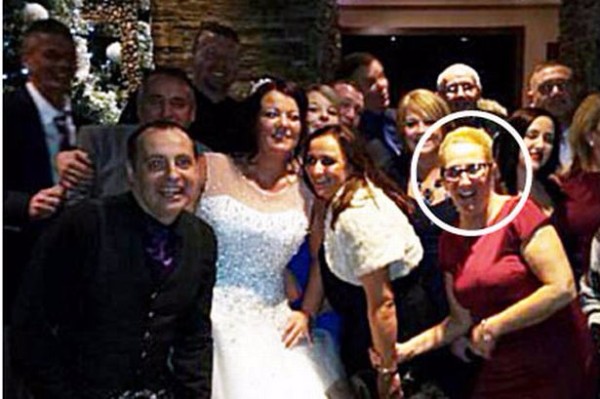 The saddest thing that can happen at a wedding would be a death of some sort. It would only be worse if it involved the death of the groom's mother. So we can already guess what happened here in this photo. The groom Martin Colquhoun felt absolutely devastated when he heard that his mother actually died on her way home from attending her son's wedding reception. This photo right here became the last picture to ever be taken of the groom's mother and is indeed a sad fate. How would you feel if your mother died the day of your wedding? The most messed up part of this whole incident is that the attendees and the family will always remember what is supposed to be a joyous day as the day their mother died. It is certainly not a good way to remember your day of bliss, is it?
Terrifying Domestic Terrorist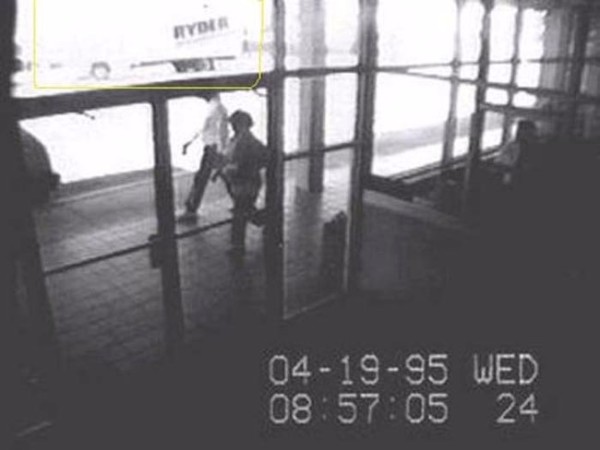 This surveillance camera has caught this clip featuring the domestic terrorist Timothy McVeigh. He is seen here in his rental truck that ended up killing 168 people in the Alfred P. Murrah Federal Building. This took place in downtown Oklahoma City. The photo here was taken moments before the bombs exploded killing so many innocent people. Could it have been prevented?
A Flight's Final Moments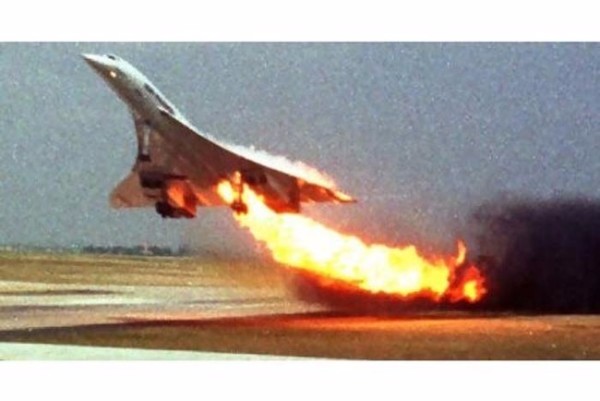 The 2000 Air France Flight 4590 that was supposed to fly from Paris to New York City as seen here caught fire while its takeoff. Everyone that boarded the plane dies, they were 109 in total.Most of the passengers were there on the flight to New York to join a cruise line towards Ecuador. This incident is the only deadly accident involving the Concorde airplane. The plane was retired from use thereafter.
Horrifying Nightclub Fire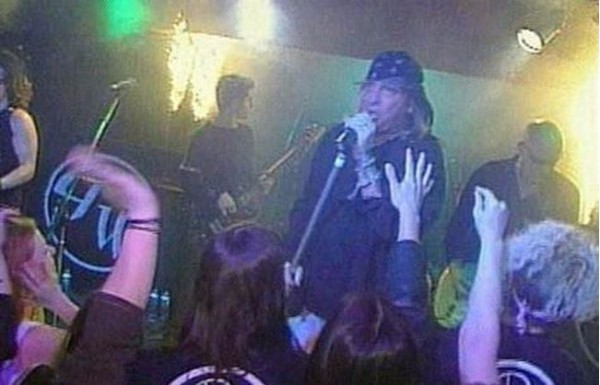 The 80s band Greta White held a reunion show at The Station back in 2003. A very tragic incident happened as the venue caught fire that was so terrible it ended up killing 100 people, burning down the whole club. Here the vocalist has noticed the fire and you can see the fear in his eyes. This truly is one of the most horrible club fires to take place in history.
Niagara Falls Parachuting Nightmare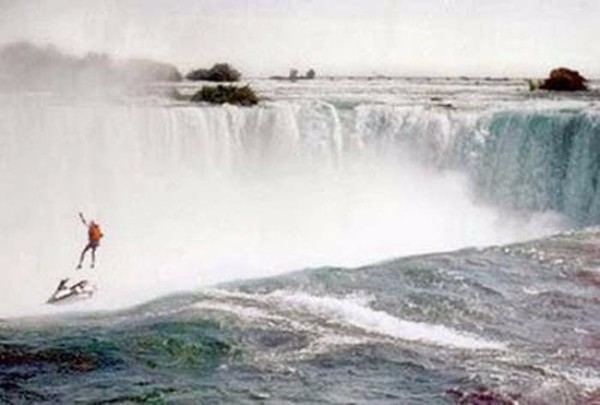 The Niagara Falls is indeed a beautiful sight to behold. But remember to always stay away from the ferocious waters that flow there. Here we see Robert Overacker who has attempted to jet ski over Niagara Falls for the sake of charity back in 1995. Unfortunately, his rocket-propelled parachute could not open and ultimately lead to fall of death. Look at him fall!
Hindenburg Crash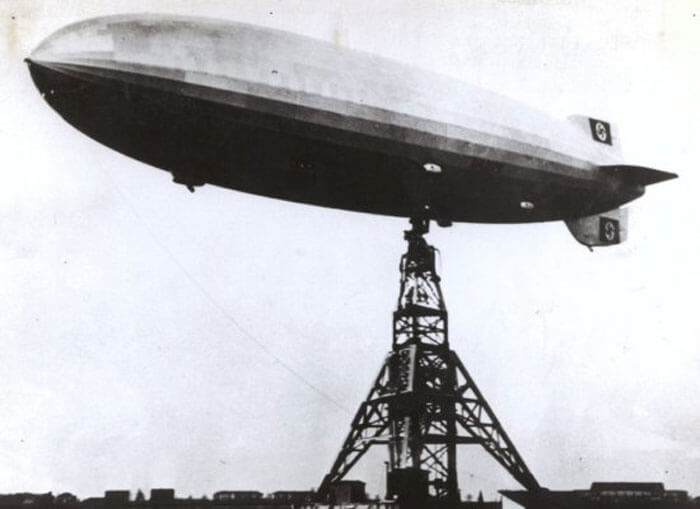 This tragedy will forever be remembered as it is too epic. if you have never heard of this, allow us to explain. Way back in 1937, the German passenger dirigible which was titled Hindenburg suddenly caught on fire. It ended up crashing in New Jersey. Because of this accident, 36 people lost their lives. This photo shows the aircraft moments before the sad event occurred.
A Rap Legend's Demise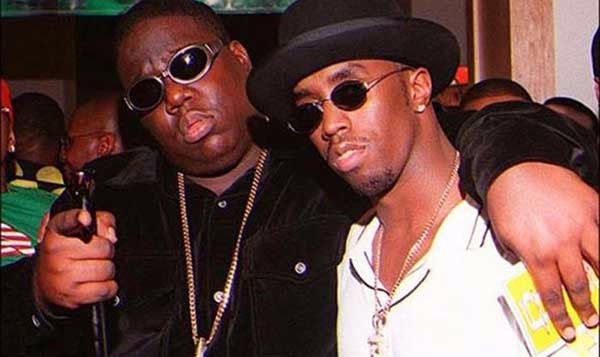 Hailed as one of the best rappers of all time, Biggie Smalls is one legend in the Hip Hop community that will forever be remembered. Here we see the popular rapper with his dear friend P. Diddy right before he was shot four times in a drive-by shooting in Los Angeles, California. The rapper fought his hardest to survive but dies an hour after these shots were fired.
Risky Business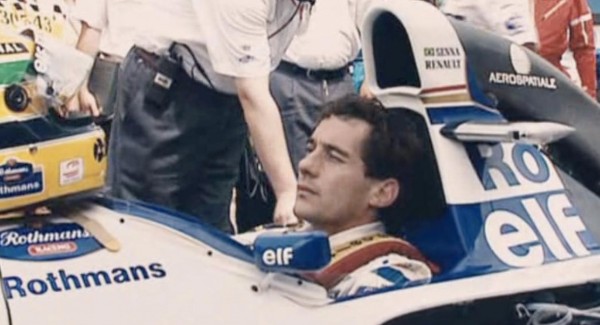 Racing can be a very deadly sport. If anything goes wrong, the fast pace of the vehicles does not show any mercy on even the best drives. Such a case happened to this Brazilian Formula One auto racer named Ayrton Senna. This picture was taken a few minutes before he died in a crash in Italy in 1994. Till this day he is considered to be one of the top Formula One drivers of all time.
Politics as Usual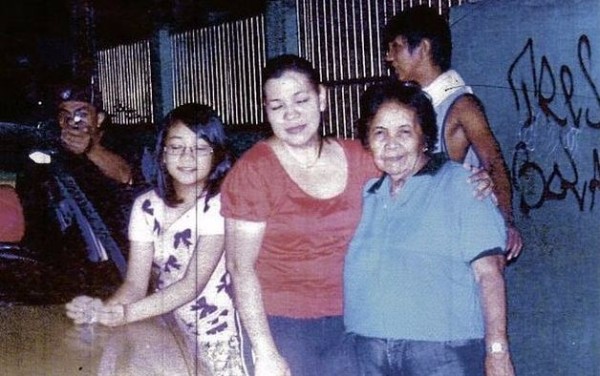 Here is one messed up photo. Have you ever heard of someone taking a photo of their own killer? We certainly fell like you haven't. The Filipino politician Reynaldo Dagsa was shot on New Year's Day 2011. This photo was taken by him the day of his death where the killer is actually in frame aiming at Dagsa. He was only 35 years old when he died.
Dangerous Selfie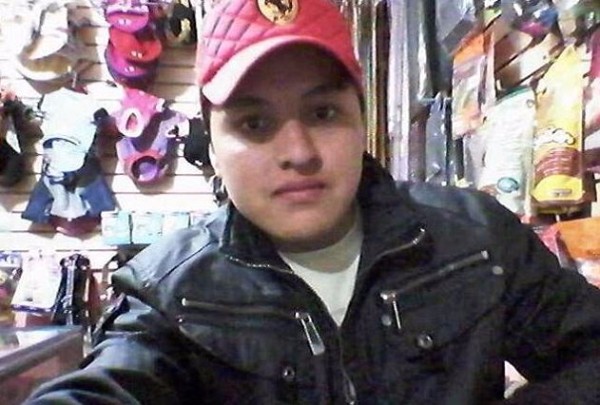 When our parents tell us to never play with guns, they were not kidding. Oscar Otero Aguilar wanted to have a unique Facebook profile picture. He took a photo with a gun in his hands. But sadly the gun went off, ending his life immediately. Oscar Aguilar was just a 21 years old man. He took this photo the night of his death and he seems to have no idea that he would die that fateful night.
The Man Who Fell to Earth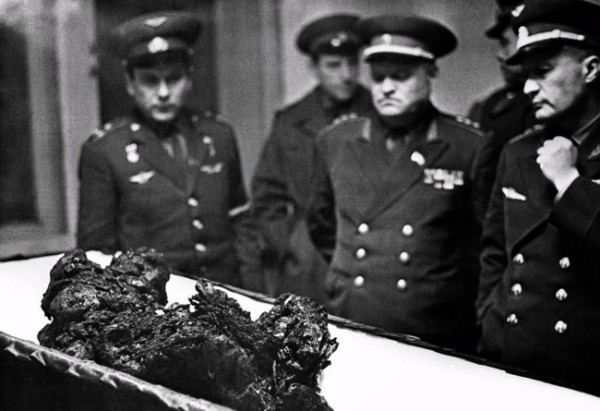 Cosmonaut Vladimir Komarov became the first Soviet cosmonaut to travel to space plural times. He is the first man to die while on a space edition. He died when Soyuz 1 space capsule crashed on April 24, 1967 because his parachute wont cooperate.  In the frame you can see all that remains of Komarov as the Soviet officials gave him an open casket funeral. 
Foreboding Horror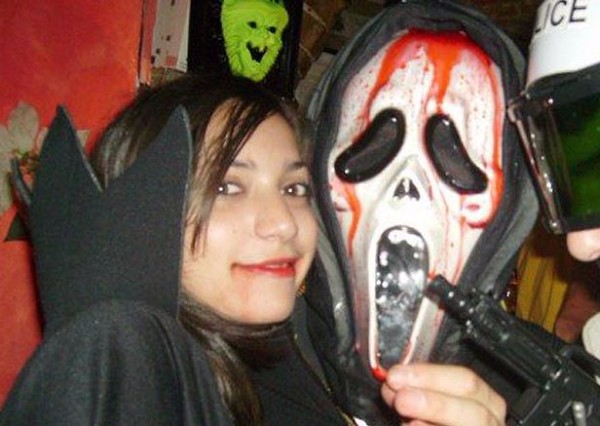 This student from Britain Meredith Kercher looks to be on set for a horror themes movie. However, this was taken the night of her death when she attended a Halloween party. Her roommate was firstly Amanda Knox imprisoned but soon a 24-year-old Rudy Guede was found to be guilty of her murder. Many people suspected an American foreign exchange student Amanda Knox to have been involved.
Joy Division's Despair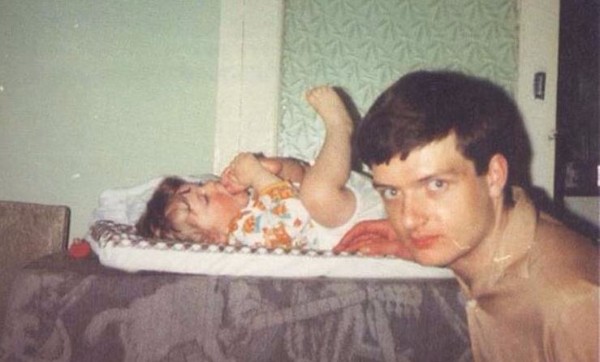 Ian Curtis is the front-man for the cult punk band Joy Division. They achieved success and were quite popular during the 1970s and early 1980s. Ian Curtis was a victim of depression and his songs would often indicate his state of mind. Curtis is photographed here with his darling baby daughter Natalie. He ended his life a few days later at a young of 23 years.
Ride of a Lifetime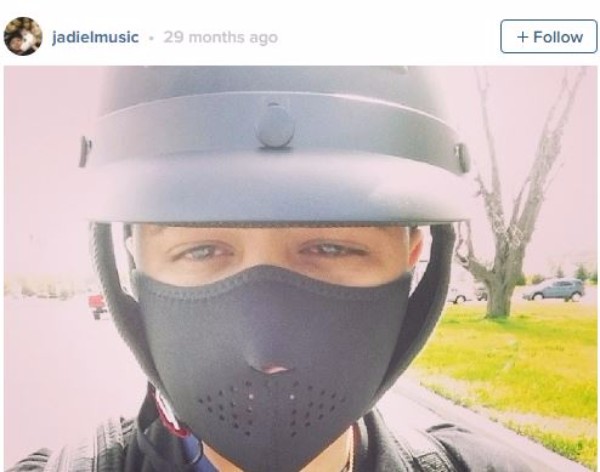 Here is the Reggaeton Artist Ramon Gonzalez, who goes under the name Jadiel, who died in Rochester, N.Y. He died from a motorcycle crash at the young age of just 27 years. This photo was his last Instagram update. Ironically he was informing his followers to always wear a helmet and use face protection while riding. But in the end, his crash was too much for him to survive from.
A True Daredevil's End
Next, we have one of the famous circus performers named Karl Wallenda. He was known to be quite an extreme daredevil who never used a safety net. In 1978, at age 73, he attempted to walk across 121 feet above the ground, walking in between two Puerto Rican hotels. But luck was not on his side as he ended up falling off and died. He will be remembered as one of the most eccentric circus performers ever.
A Pregnant Woman's Horror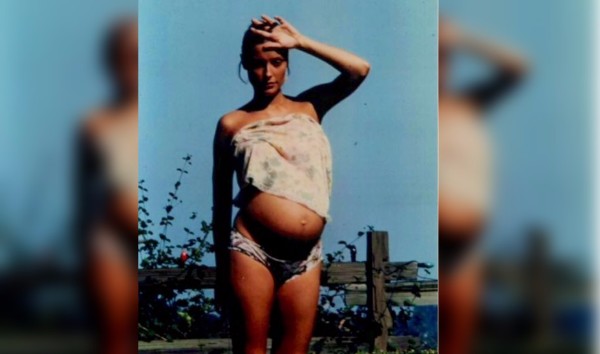 Sharon Tate was a top model and a popular actress during the 1960s. With her husband Roman Polanski, the couple was just two weeks away from welcoming their first child. But she was murdered brutally by none other than the "Manson Family" cult, under Charles Manson's leadership. The cult members killed a total of 4 people that night. This picture was shot just days before her murder.
Heartbreaking Last Moments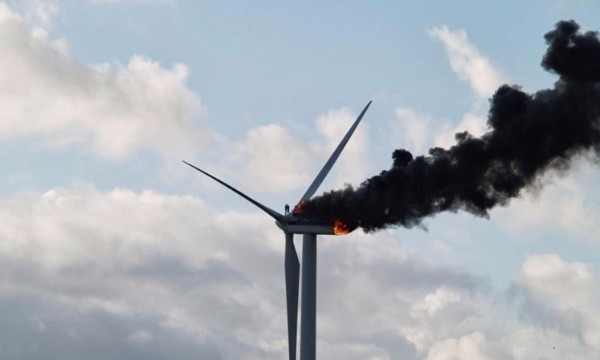 This picture we see was taken in 2 the year 2013 when a fire sparked on top of this 67-meter high wind turbine in Holland. Two engineers were still there on the top and could not escape this tragedy. The photo we see here shows the fate the two men had to endure when this fire broke out. Fortunately for two other coworkers, they could escape this horrific incident.
Facebook Suicide
This 23 year old girl named Gabriela Hernández Guerra went through a break up after dating someon online. She wrote a caption for this photo  "Goodbye to all, I don't have anything now, I don't have anything. Julio, I love you, never forget it. I'm leaving with a smile because you made me very happy while this lasted. To my family, I ask for your forgiveness. Love, Gabi." Gabriela then killed herself.
A Royal Tragedy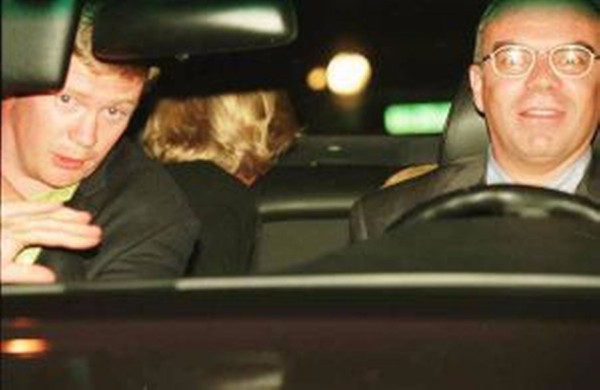 We must all remember what happened on August 31, 1997. It was the day Princess Diana died in a car crash after being followed by the paparazzi. It also killed her lover Dodi Fayed and the driver of the car Henri Paul. This photo was taken of the princess and is seen turning back to see her unwanted followers.None of them knew that it would be the day the whole world would mourn the iconic lady.
Fiery Plane Crash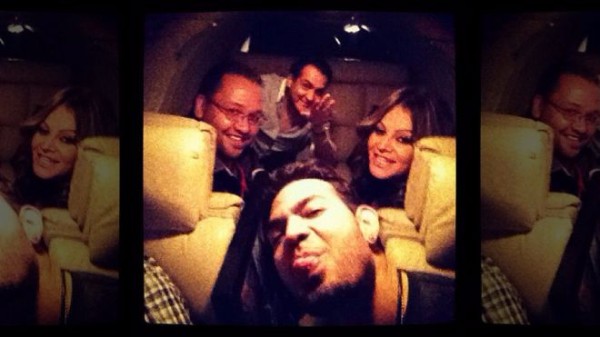 This picture here shows Latin American pop star Jenni Rivera posing for the camera while on the flight, joined by her attorney, publicist, makeup artist, and  a stylist. The plane then crashed suddenly just after this picture was posted killing everyone on board. It was such a tragic reminder that everyone will forever see as the flight that killed the pop star.
Car Bomb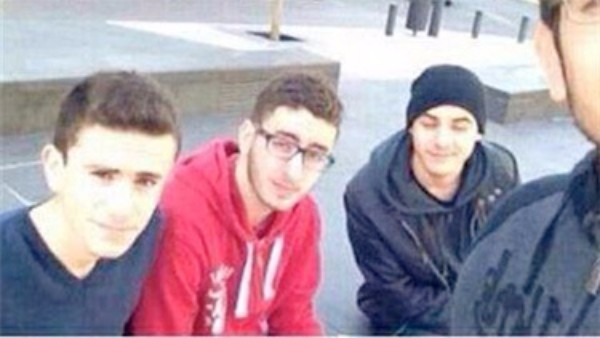 If we glance through this picture our first guess would be that it is just an innocent group of guys hanging out. It was taken in Beirut. Then just a few minutes after this picture was shot, the most unfortunate thing took place. All of a sudden a bomb was ripped in this location killing the one in the red sweater Mohammed Shaar. Who could have guessed that such an event would ever take place?
Another Human Tragedy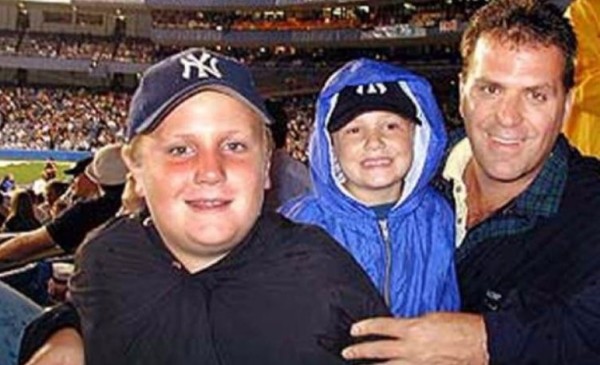 In this photo we see James Joseph Kelly and hos sons at a baseball game at Yankee Stadium. This was taken on 10th September 2001. He was killed the next day at the WTC attack.
Texting and Driving Disaster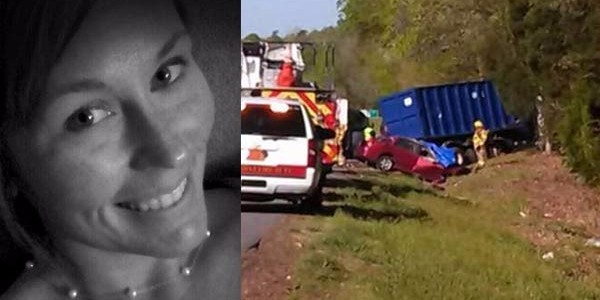 Here is a selfie that killed 32-year-old Courtney Ann Sanford who posted this on Facebook while driving. She captioned the photo "The happy song makes me HAPPY!" and died straight away after crashing.
A Fall of Epic Proportions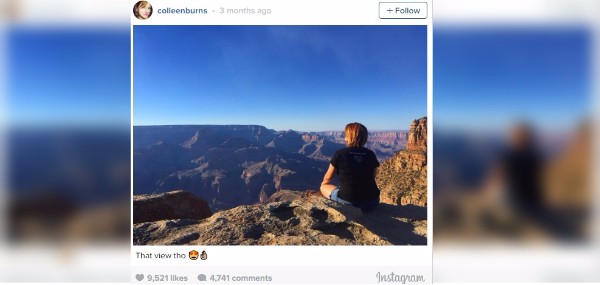 Colleen Burns of Orlando went to the Grand Canyon 2016 joined by some pals. She fell from the 400 feet high rock resulting in her death. This photo was taken a few hours from her shocking fall took place.
Twilight Zone Tragedy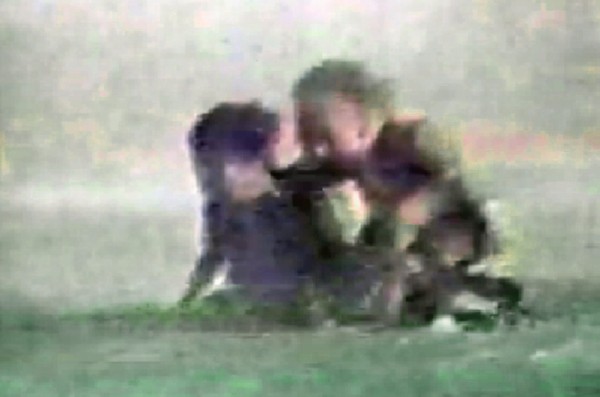 The 1982 movie Twilight Zone: The Movie, killed actor Vic Morrow, and two child actors. They died because of a freak helicopter accident. We see the actor just moments before losing his life here in this pic.
Violent Prison Murder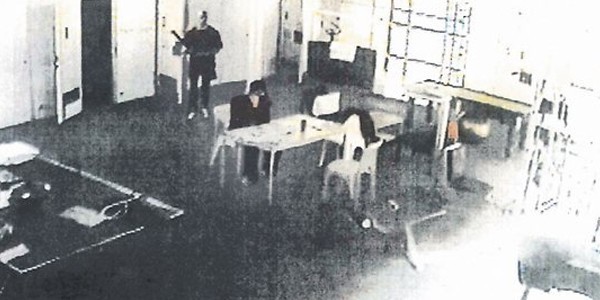 In 2010 a man from Australia named Carl Williams served a sentence of a 35-year prison sentence because he killed 3 people getting caught on his 4th attempt. On April 19 that same year, he was beaten to death by another inmate using an exercise bicycle.
Mount Everest Demise
George Mallory and Sandy Irvine were planning to climb Mount Everest in 1924 as photographed here. But then they died on this expedition and this is the last photo of them. No one knows how they ended up.
Beas River Tragedy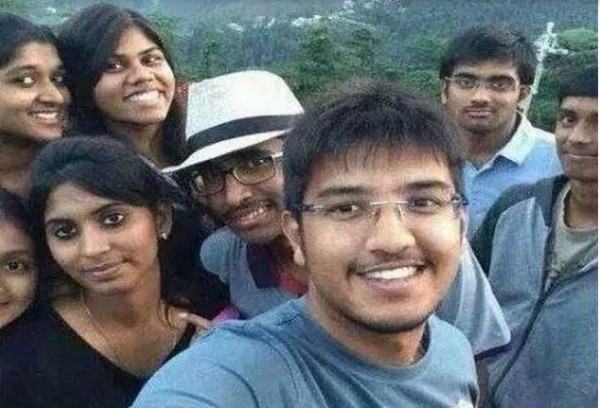 In 2014, 24 engineering students drowned at the Larji hydroelectric project in India. There was a sudden release of water that flooded the whole premise killing all of these students that were on a study tour.
A Historic Moment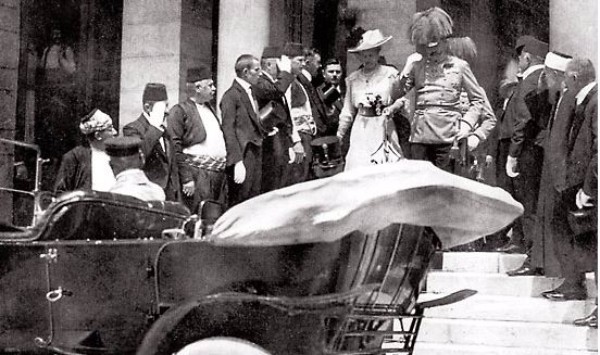 Archduke Franz Ferdinand of Austria-Hungary and his wife, Sophie, the Duchess of Hohenberg are seen in this photo. Here they are in Sarajevo on June 28, 1914, just a few moments before they were killed. Because of their murder, World War I erupted.
Ill-Fated Auto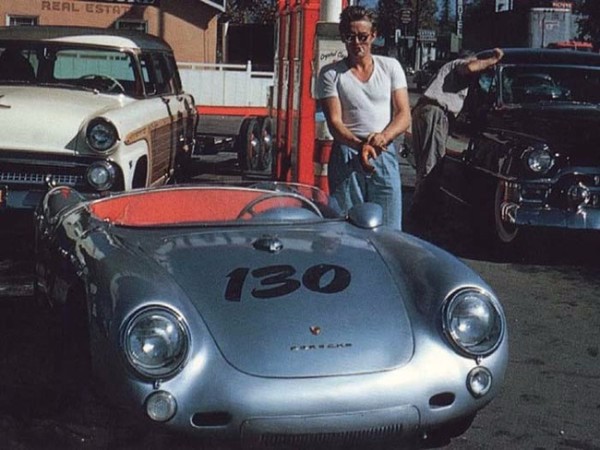 We see James Dean, the iconic Hollywood hunk with his Porsche 550 Spyder in 1955 at a gas station. The photo was taken just hours prior to the actor's fatal car crash in this very car.
A Dark Day in American History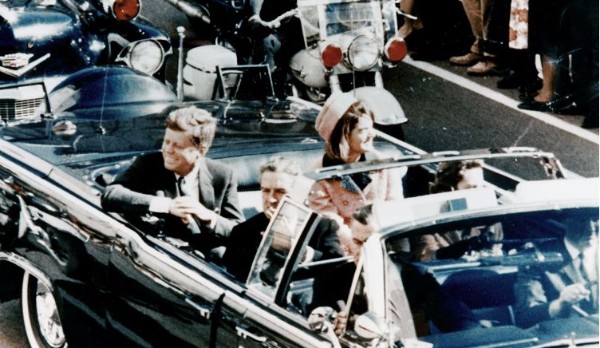 A photo was taken on November 22, 1963, here shows President John F. Kennedy and First Lady Jacqueline Kennedy. This became the last photo of the president as a living man just before he was assassinated.
On-Stage Death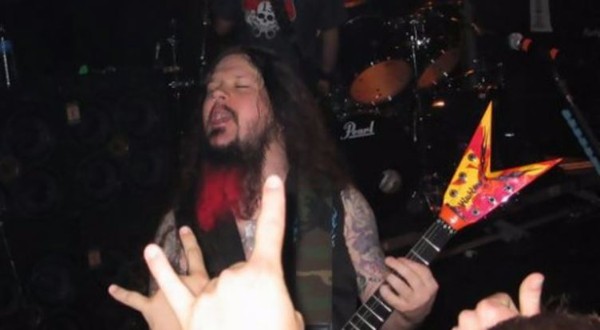 Darrell Lance Abbott was the guitarist of rock band Pantera. He was killed on December 8, 2004, during a show by former Marine Nathan Gale who shot Dimebag Darrell. He could not be saved by the fans who attempted CPR.
Hot Air Disaster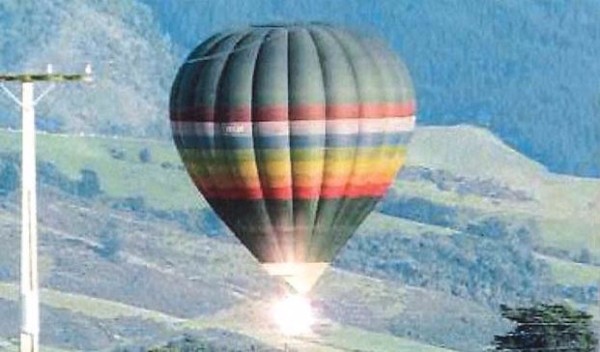 On January 7th, 2012, a hot air balloon caught fire crashing in a New Zealand town, Carterton. It ended up killing 10 passengers plus the pilot. Such a tragedy had not happened in New Zealand ever since the accident in 1963.
Horrifying Plane Crash Kills Entire Soccer Team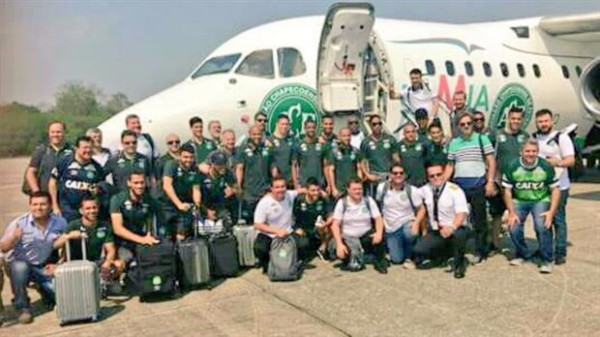 Back in November of 2016 one of the most tragic accidents in sports history took place. A Brazilian soccer team, Atletico Chapecoense, was on the way to Medellin, Colombia for a championship match but met with an accident that killed a majority of the team members.
Students' Demise on Sinking Ferry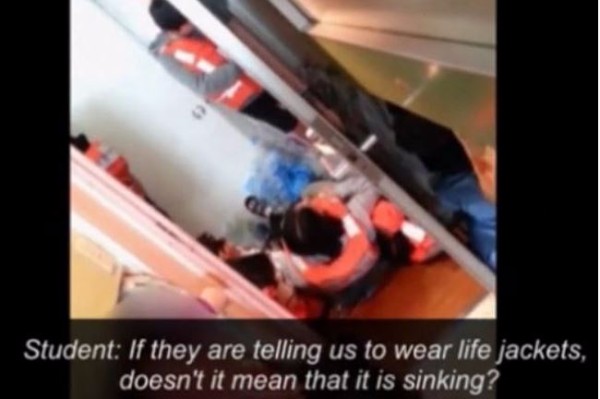 When a Sewol ferry sank on April 16, 2014, it killed over 300 people. Among the people that died, the majority were students. Captain Lee with some of his crew was sentenced to 36 years of imprisonment for abandoning these students who died.
"If You're Alive Raise Your Hand"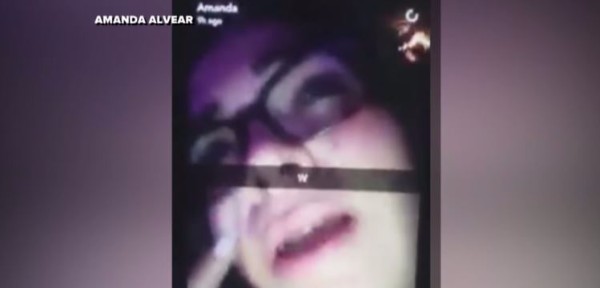 When on June 12, 2016, Omar Mateen decided on shooting the people enjoying their time at a gay club in Orlando, he killed a bunch of people. When authorities reached the club they looked for survivors with this chilling words "If you're alive, raise your hand."
Last Photo Combat Photographer Took
This is a shot taken by army Specialist Hilda Clayton while working in Afghanistan, as she documented live fire training exercise in July of 2013. A mortar tube blew up suddenly killing her and everyone nearby.
A Long-Lost Photo Of Amelia Earhart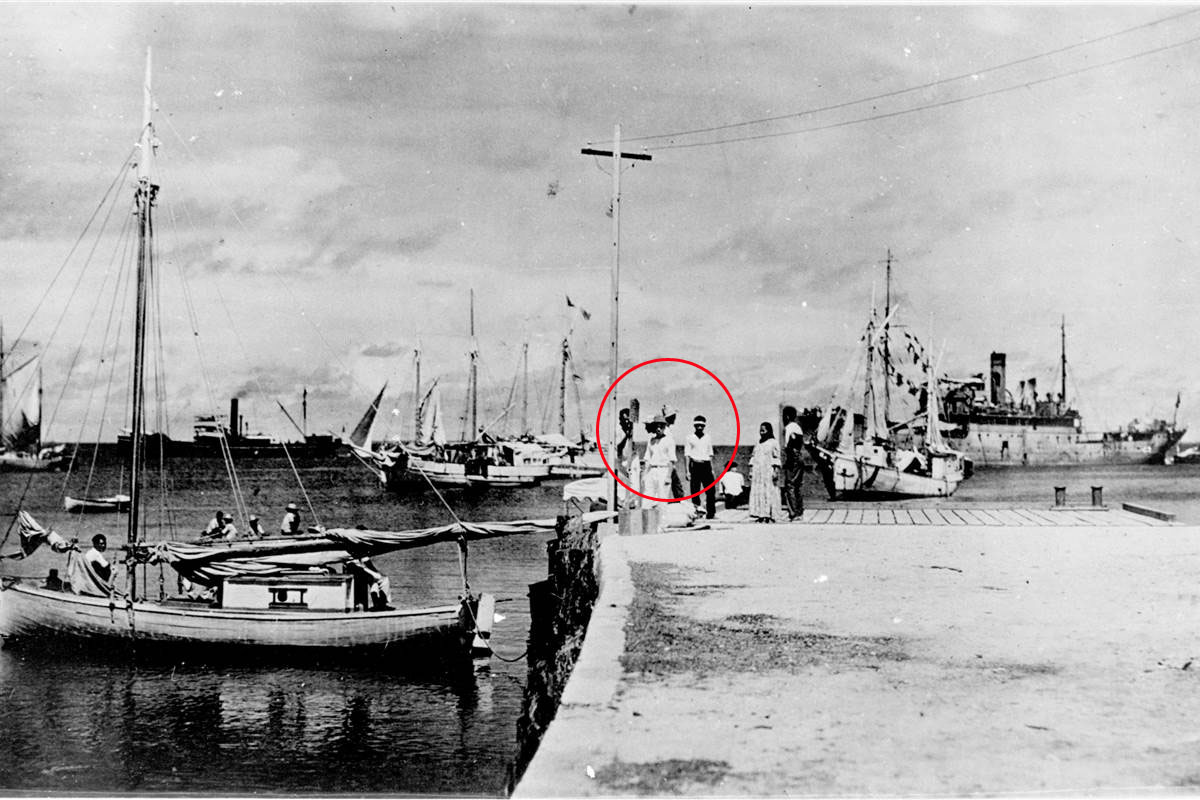 In 2017, this photo was uncovered at the National Archives. Inside this pic, we can see the famed pilot Amelia Earhart who had been missing without a trace for 80 years now.
The Ultimate Fan Horror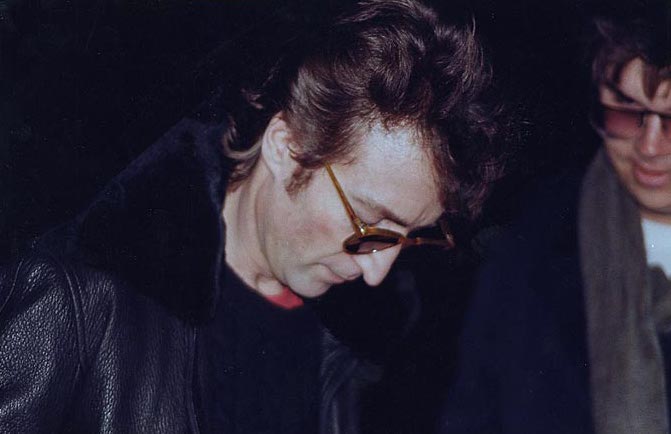 In this photo we see John Lennon standing next to his murdered Mark David Chapman. He shot and killed the Beatles' member and had become one of the most famous assassins in human history.
A Tragic Final Selfie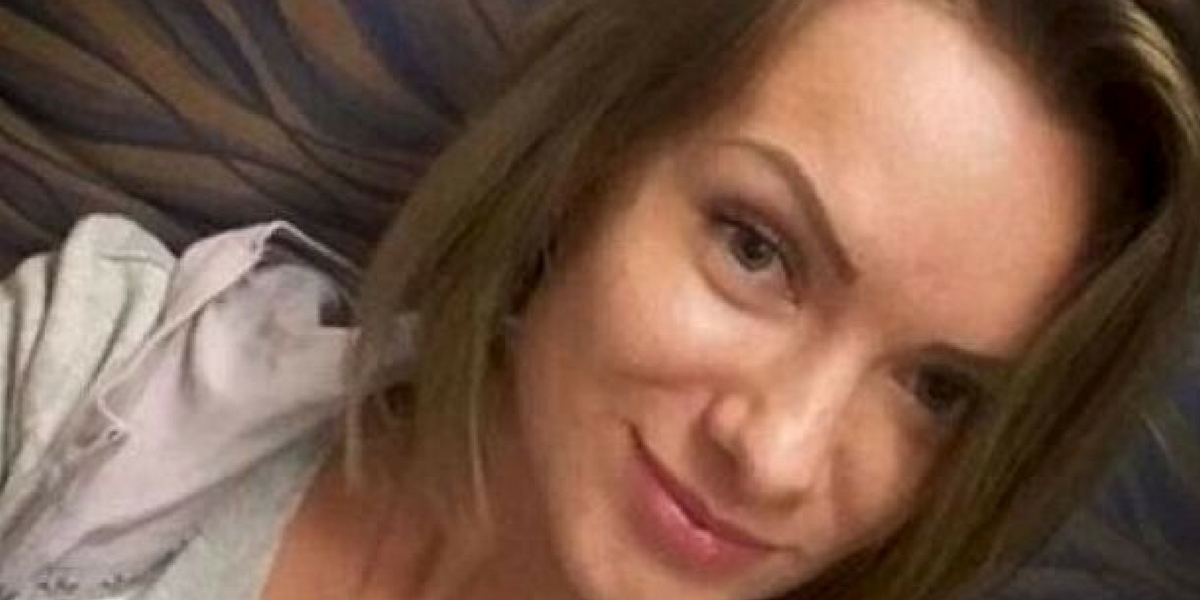 Anna Sergeeva was a 25-year-old who works as a beautician. She boarded on her last flight as she took her final selfie inside Flight FZ981. It then crashed in the south side of Russia where 62 passengers lost their lives.
Live Wire Tragedy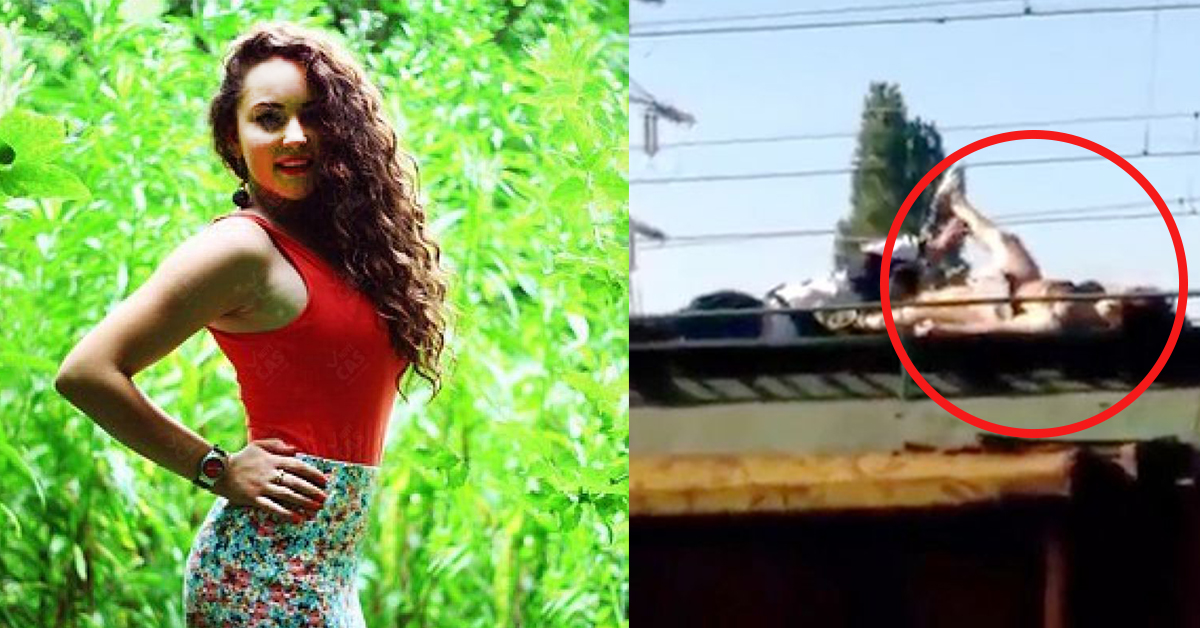 Anna Ursu here was an 18-year-old girl from Romania. When she touched the wires that sent 27,000 volts through Anna, it burst her whole body.  She obviously died at the emergency room after 50% of her body was burnt.
Tragic Train Disaster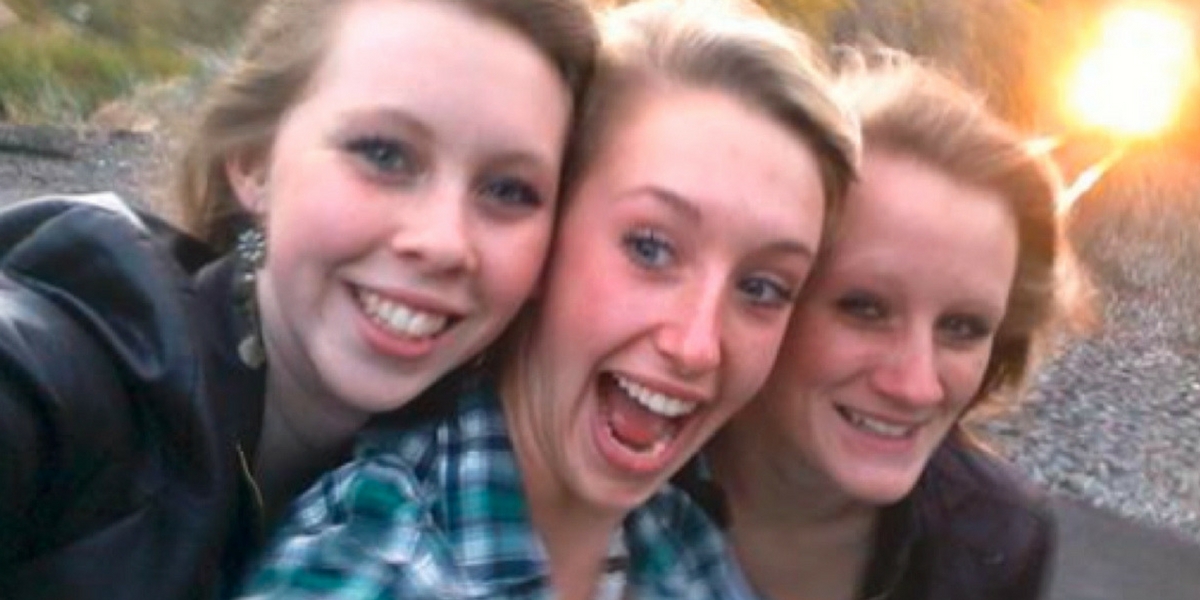 Savannah Webster, Kelsea Webster, and Essa Ricker were so busy taking a selfie that they did not notice the driver's horns as another train was approaching the train they were on. When the trains passed, it hit the girls who die after experiencing such a heavy blow.
Moments After The Eruption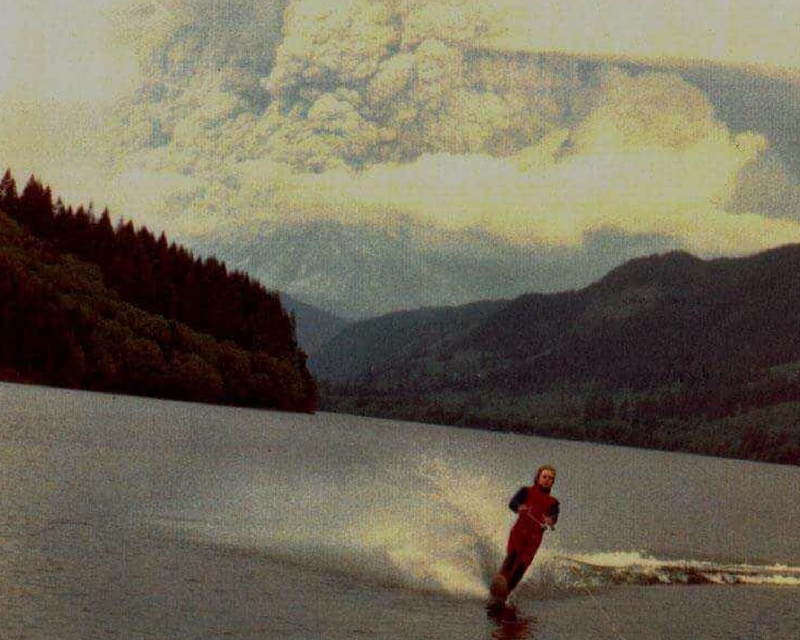 On May 30, 1980, Jim Hobson and some companions went skiing in Saddle Dam Park. The group of boys was lucky enough to survive the volcanic eruption that took place. It killed 57 people on site.
Calm Before The Storm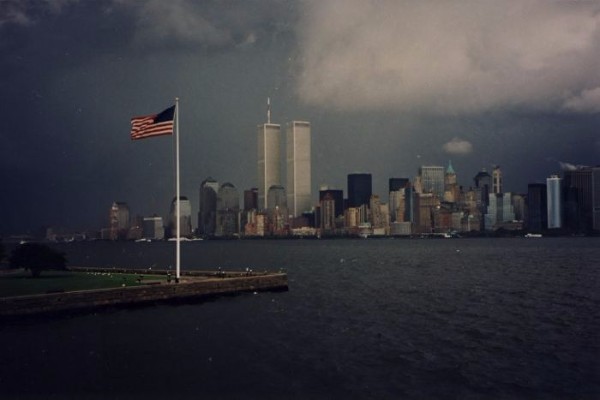 Here we see the World Trade Center building standing tall with all their might. It was taken on 10th September 2001, a day before the tragic attack that killed so many people. 
The Wedding That Was Just Not Meant to Be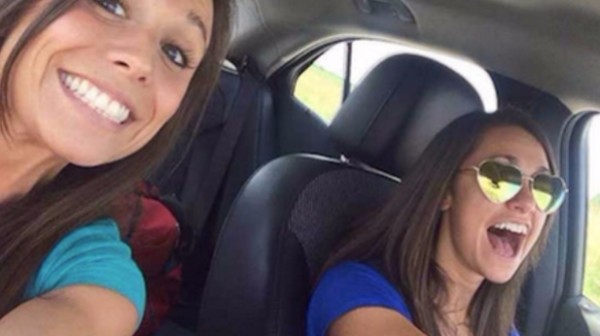 Collette Moreno (left) and Ashley Theobald (right) Went to enjoy a bachelorette party and were evidently very excited. After meeting with a collision, Collette did not survive and died at the hospital.
Doomed Selfie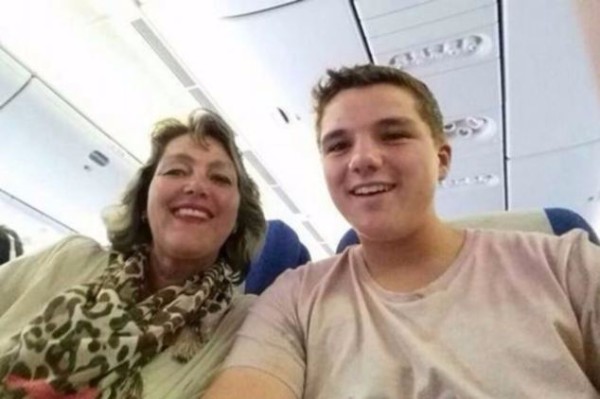 15-year-old Gary Slok was on board with his parents on the Malaysia Airlines flight MH17. Their flight was then fatally shot down by a missile. It killed everyone on board and totaled to an amount of 296 passengers.
Train Trouble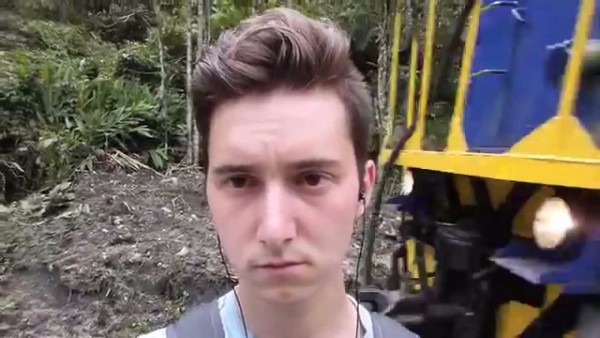 While standing on the train track you should always be very aware of any train that is approaching. Jared Michaels almost got hit after he stood to close to a train that was fast approaching.
Lesson Learned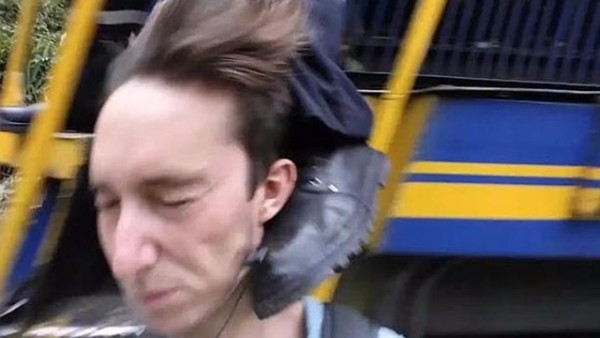 Jared Michael was actually kicked out of the way by one of the train conductors. If it was not for this man, Jared would have probably ended up dead for all we know.
Columbine Hero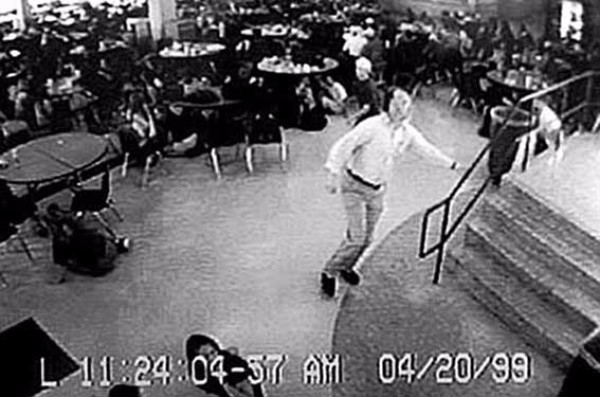 David Sanders used to teach in Columbine High School when the infamous Columbine shooting took place. The horrific killing spree executed by two seniors also killed the teacher after he warned the students about these killers in the footage here.
All Smiles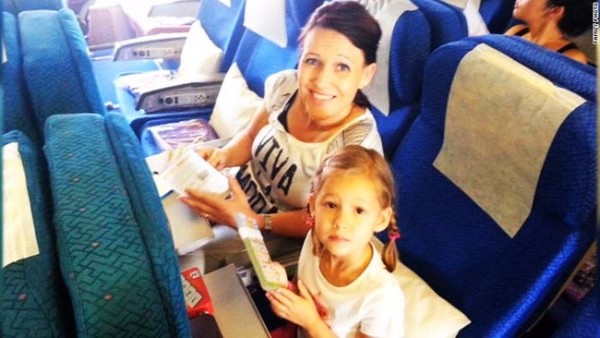 This man took a picture on this MH17 plane not knowing that they would be gunned down in Ukraine. It would end up with all the passengers losing their lives. One of the biggest tragedies for sure.