Celebrities Couples Who Had to Work Together even after Breaking Up
Breaking up is hard to do — and that even applies to some of the richest, hottest, most publicly celebrated people in the world. Yes, that's right: Even stars have to go through breakups every once in awhile, and just like us, some of their splits are uglier than others.
Admittedly, celebs do face a particular set of challenges when it comes to carrying out their relationship in the public eye. Imagine having every detail of your coupledom documented on camera — and when the breakup finally comes, the coverage is usually relentless, with everyone trying to get a piece of the juicy info. From amicable splits to couples who can hardly bear to be in the same room, these are the celebrity couples who broke up IRL but had to share the screen afterward. We don't know all the gory details, but we're thinking it could be summed up in one word and one word only: Awkward.
#1. Cameron Diaz & Justin Timberlake
They broke up in 2006 after dating for a long, long time — in fact, many were surprised because they thought these two would be together forever. They did reunite, but only professionally: The pair starred in "Bad Teacher" in 2011.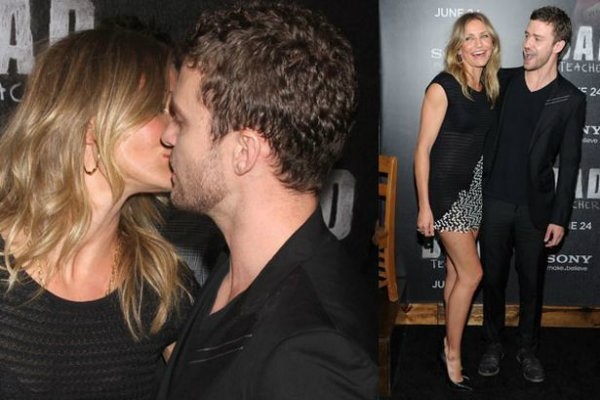 #2. Jennifer Lopez & Marc Anthony
They started a talent show together titled "Q'ViVa" that focused on finding top Latin performers. Things got a little dicey when they divorced, and both of them left the show behind.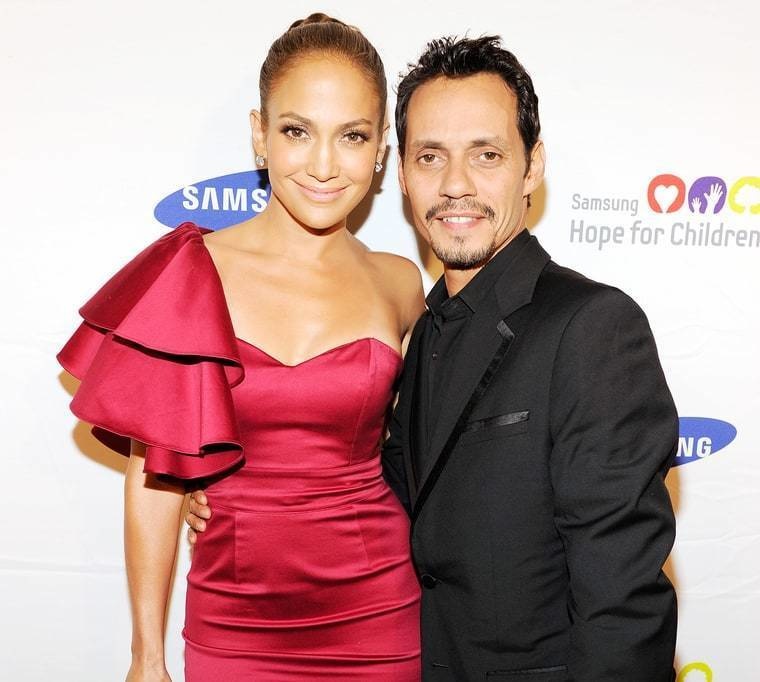 #3. Katie Holmes & Joshua Jackson
Pacey and Joey may have ended up together in "Dawson's Creek," but for Joshua Jackson and Katie Holmes, it was a different story. They actually broke up IRL before the show was even finished.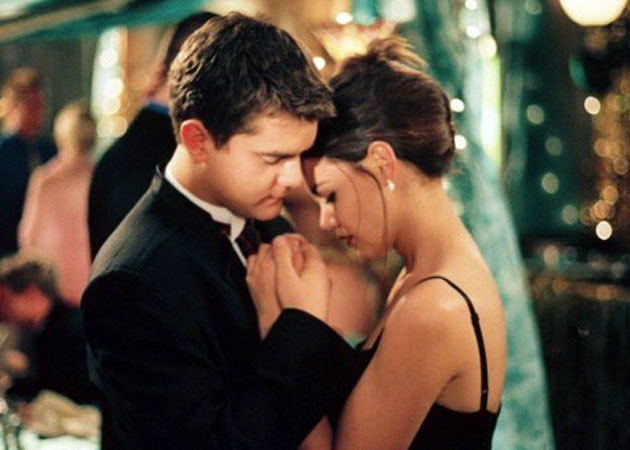 #4. Johnny Galecki & Kaley Cuoco
These "Big Bang Theory" lovebirds had a secret relationship for two years while working on the show and only discussed it publicly three years after breaking up. Talk about professionalism.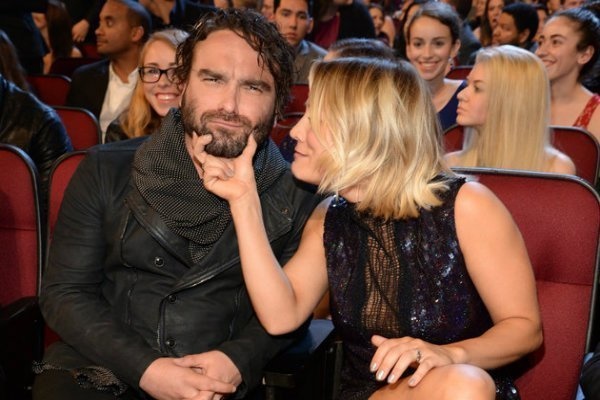 #5. Nina Dobrev and & Somerhalder
They both had roles on "Vampire Diaries," but their real-life relationship had already fizzled out before they even started filming.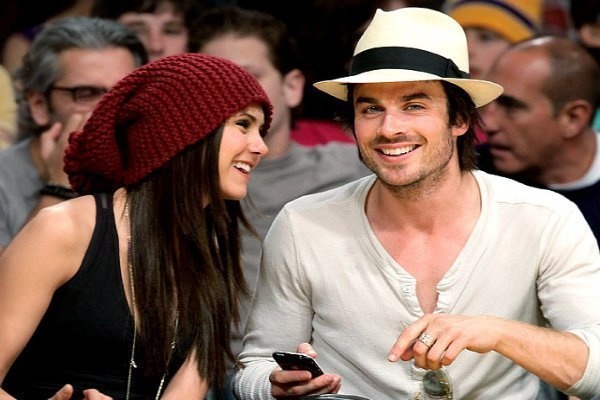 #6. Jennifer Carpenter & Michael C. Hall
The "Dexter" stars played brother and sister on screen, but in real life, they got married in 2008 and ended up divorcing 2 years later. They had to keep it professional and share the same set.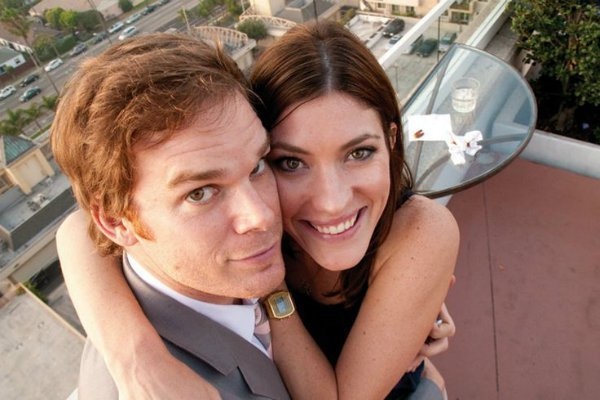 #7. Jennifer Lawrence & Nicholas Hoult
They got cozy while filming "X-Men: First Class." Their relationship never really went anywhere, but they still had to work together on two sequels.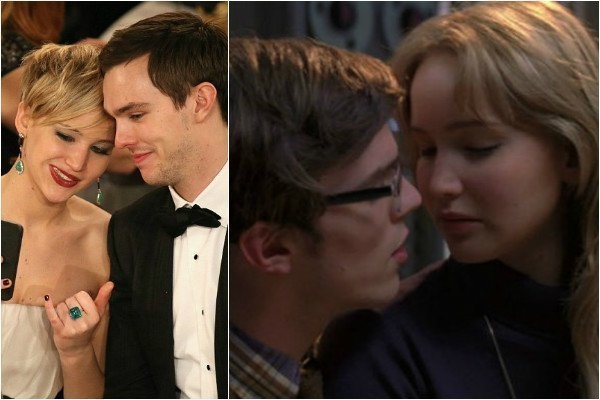 #8. Jennifer Garner & Michael Vartan
They started dating while filming 'Alias'but eventually broke up. They had to work together again soon after breaking up, but by that time, Garner was already pregnant with Ben Affleck's baby. Ouch.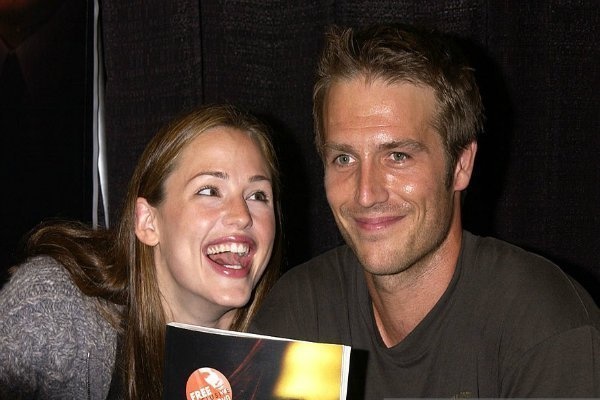 #9. Chad Michael Murray & Sophia Bush.
These two celebrities met on the set of "One Tree Hill." They got married in 2005, but then divorced just five months later. Surprisingly, they continued to film the show — but when it got to be too much for Murray, he had to quit.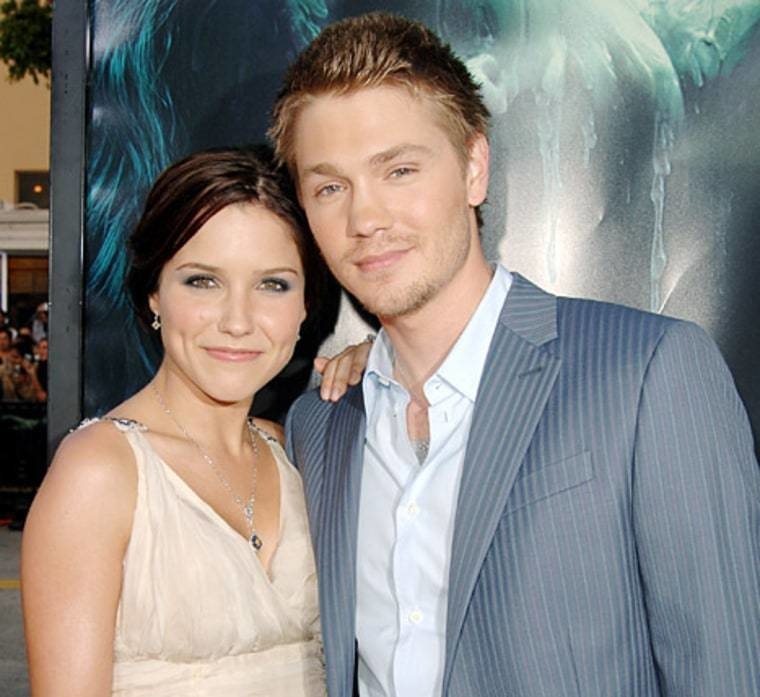 #10. Gwyneth Paltrow & Ben Affleck
The two co-starred in "Shakespeare in Love" during their relationship but then broke up. Still, they went on to co-star in the romantic drama "Bounce."