6 Surprising Facts About the TV Show 'Modern Family'
1. THERE IS AN EXPLANATION FOR THE MOCK-UMENTARY STYLE.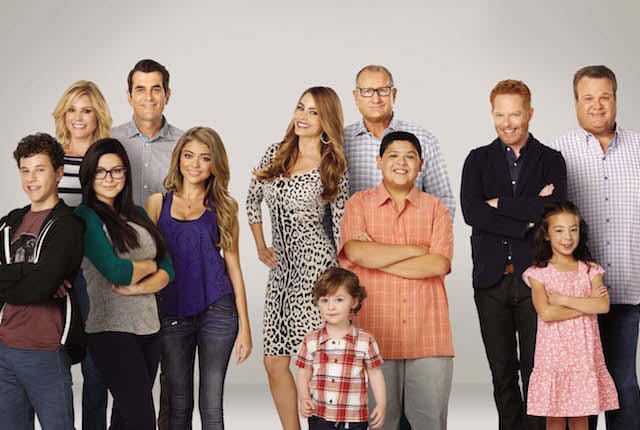 Why are the Dunphys and Pritchetts always talking to the camera? There's no reason, but originally, the show had one. Modern Family was initially conceived as a documentary shot by Geert Floorjte, a Dutch filmmaker who had lived with the Pritchetts years ago as a teenage exchange student and came back to the U.S. as an adult to film them. But Geert got cut before Modern Family entered production because show creators Steve Levitan and Christopher Lloyd (no, not the actor) decided he was unnecessary. The show was simply shot "documentary-style," without the fictitious camera crew.
2. CRAIG T. NELSON WAS OFFERED THE ROLE OF JAY PRITCHETT.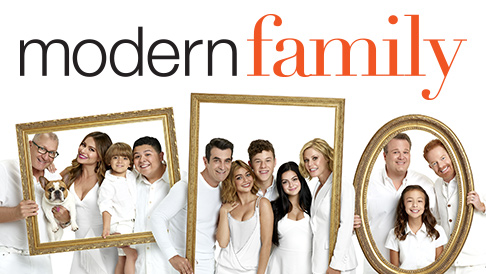 Like many things in Hollywood, Nelson's decision to pass on the project came down to money. "I really wanted to do Modern Family," Nelson said. "I really liked the script and I liked the people. I just said, 'You know what? I've been doing this too long.' We're in the middle of a cutback here, ladies and gentlemen, in Hollywood and salaries have gone way, way down … I just felt disrespected to tell you the truth." The next year, Nelson signed on for Parenthood.
3. ROB HUEBEL "AGGRESSIVELY TURNED DOWN" THE PART OF PHIL DUNPHY.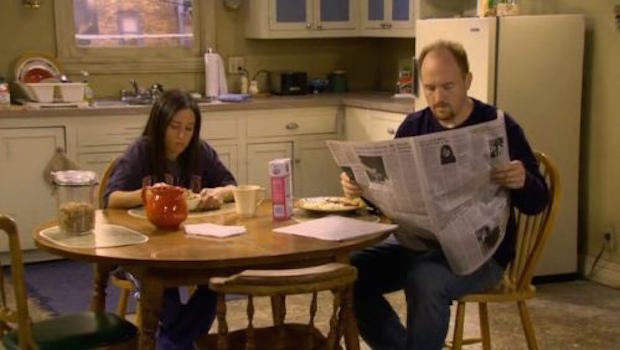 Rob Huebel was being considered for the part of Phil Dunphy, but "When I read the script for it, I just hated it," he told Splitsider. "That's what an idiot I am. It's the most popular show in the country, and I love that show now … I'm just a f***in' idiot because I read the script for it, and I didn't even go into the audition because I just hated it so much. I told my agent I didn't just wanna pass on it. I wanted him to call them and aggressively pass, which is not even a real thing." Clearly, there were no hard feelings, as Huebel went on to play Glen Whipple, Phil's nemesis, in one episode—fittingly titled "The One That Got Away."
4. JULIE BOWEN WAS PREGNANT DURING THE FIRST EPISODE.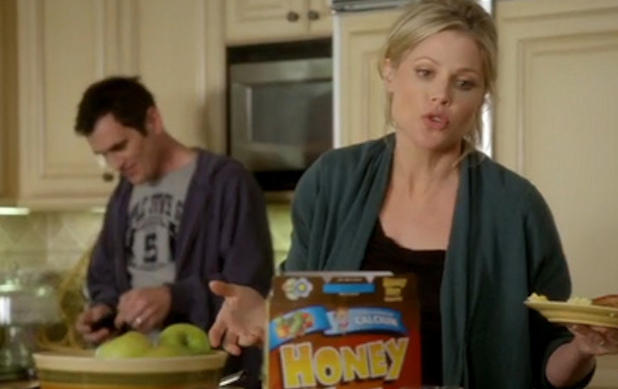 When Julie Bowen gave the audition for the part of Claire Dunphy, she was heavily pregnant with her twin sons John and Gus. Although she was convinced this would take her out of the running, she won the part anyway. But since she was far from her due date when the pilot was being shot, she masked her belly with strategic cereal boxes.
5. A SET OF TWINS PLAYED BABY LILY, AND THEY HATED IT.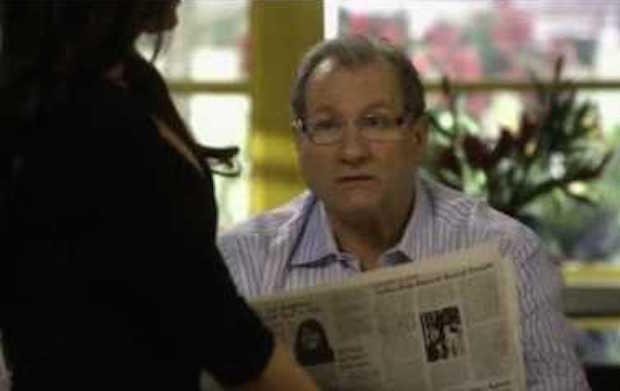 Speaking of twins: Mitch and Cam's adopted daughter Lily was initially played by twin sisters Ella and Jaden Hiller. The baby girls were for the first two seasons, but acting quickly wore them out. Michelle, their mom, explained to Woman's Day, "Halfway through season two their personalities had started to develop, and it was really clear to us that they weren't enjoying their time on set. So we told the producers the girls wouldn't be coming back." Those producers apparently tried to sway the Hillers with more money, but they wouldn't budge. So Aubrey Anderson-Emmons was chosen as a replacement. She has played Lily ever since.
6. THE WRITERS WROTE JESSE TYLER FERGUSON'S ATTEMPT AT COMING OUT INTO THE SHOW.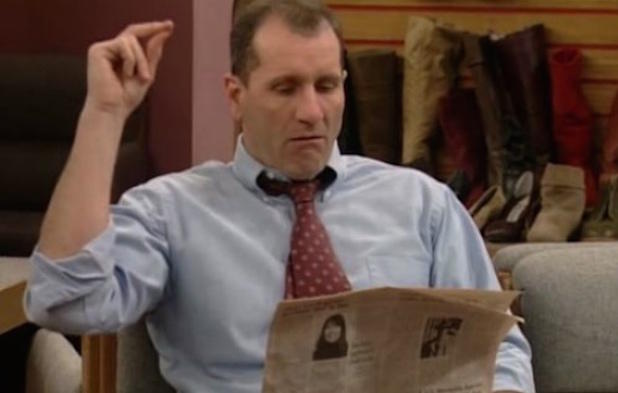 In real life, Jesse Tyler Ferguson (who producers initially wanted for the role of Cameron) had to come out to his father three times in order for him to accept it. So the writers made that part of Mitchell's story on Modern Family.