Jeopardy! Winners; 5 Brainy Secrets
1. THEY DON'T GET MUCH TIME TO REST.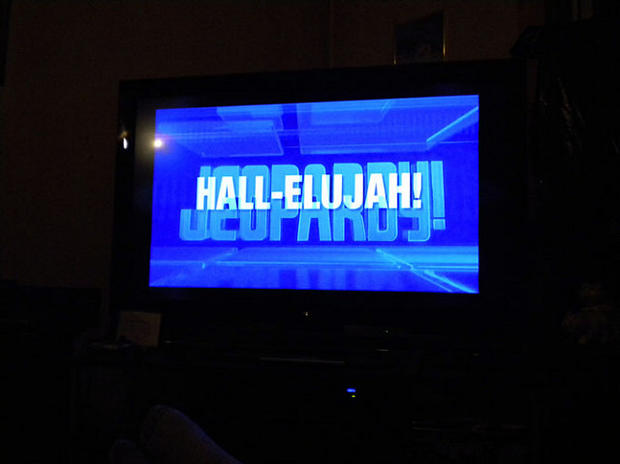 Because of Jeopardy!'s tight filming schedule—five 30-minute shows are taped in a row, with minimal breaks—winners don't have much time to bask in victory after conquering their competitors. "You only have about 10 minutes between winning your first show and appearing in your second," explains Jelisa Castrodale, who won a 2010 episode. Castrodale tells mental_floss that winners are taken backstage to change clothes and get makeup reapplied, then they begin taping the next game.
"When I won, I honestly almost passed out from the shock of it (I had just beaten a seemingly unstoppable six-time champion) and was still so unsteady afterwards that I swear I almost had to ask a member of the production crew to double-check the spelling of my name for me when I wrote it down again," Castrodale says.
2. SOME OF THEM SPEND YEARS PREPARING FOR THE SHOW.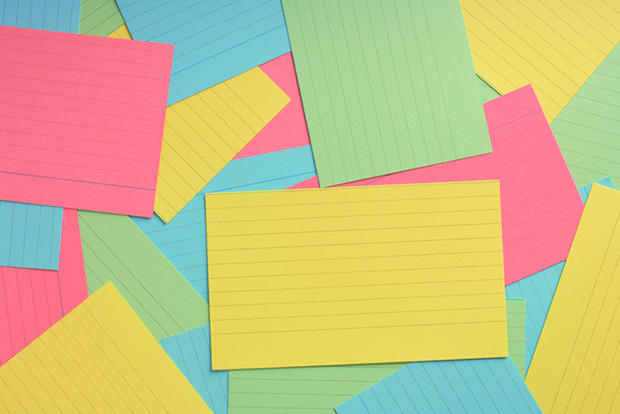 Some contestants spend years studying before they even try to qualify. After passing an online test, aspiring contestants are invited to an in-person audition. If they do well, they may be invited to appear on the show. In the interim, some winners prepare by watching Jeopardy! each night and making flashcards to memorize facts about everything from U.S. presidents and state capitals to ancient Greek gods and Shakespeare's plays. Others study J-Archive, a fan-created database of prior clues, answers, and contestants.
3. IT'S ALL ABOUT TIMING THE BUZZER.
Even if a contestant knows the answer to every question, that knowledge won't do them any good unless they press their buzzer at precisely the right time. "So much of the game comes down to buzzer speed and skill. I think that's hard to appreciate unless you're actually on the show," David Walter, the winner of Jeopardy!'s 2007 Teen Tournament, explains. Contestants must buzz in as soon as Trebek finishes the question when lights flash on the side of the game board. "Buzz in too early, and you're locked out of ringing in again for a crucial split-second. Buzz in too late … and, well, you're too late," Walter says. Because timing the buzzer is a crucial part of winning the game, prior winners have written in-depth articles offering advice on how to master it with proper thumb placement and hand position.
4. IF YOU'RE ON A WINNING STREAK, IT HELPS TO BE AN INTERESTING PERSON.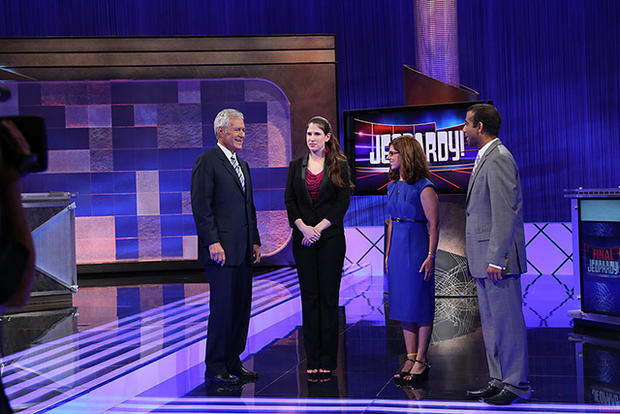 Whether you love or hate the show's small talk segment, in which Trebek spends a few seconds chatting with each contestant, Jeopardy! winners need to have a new, interesting anecdote to share for each game they play. "Coming up with ideas for that portion of the show is probably the hardest thing about being on the show," Julia Collins, who won 20 shows in 2014, revealed in a Reddit Q & A. One month before taping, coordinators for the show send potential questions to contestants to determine interesting facts about them. On show day, Trebek chooses which fact to ask them about for the segment, which airs after each episode's first commercial break.
5. THEY'RE COMFORTABLE WITH BETTING.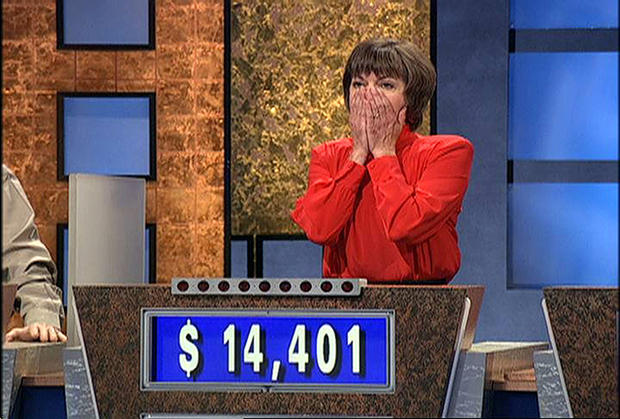 Whether they bet all their money on Daily Doubles and Final Jeopardy! or are more cautious, winners need to be okay with wagering large sums of cash. Because making smart bets can mean the difference between winning and losing, some contestants approach the game with a math script, knowing how they'll bet no matter what happens in the game. "Because I had this scripted play, I wasn't making the big decisions, I was just doing the math. I knew what the play was supposed to be … Other people were still making the decision. I think a lot of times, it made people think I was more confident in the category than I was," Jeopardy! champion Arthur Chu told mental_floss in 2014.