Leave it to Beaver was a mid-20th century TV series. It truly captured the image of a suburban family of its time. Father comes home for dinner, mother cleans up in pearls and Wally and Beaver learn lessons by the end of each episode. That sums it up!
Today I share with you more facts about Leave it to Beaver than you thought could exist! Get ready to peek behind the scenes.
The Show Star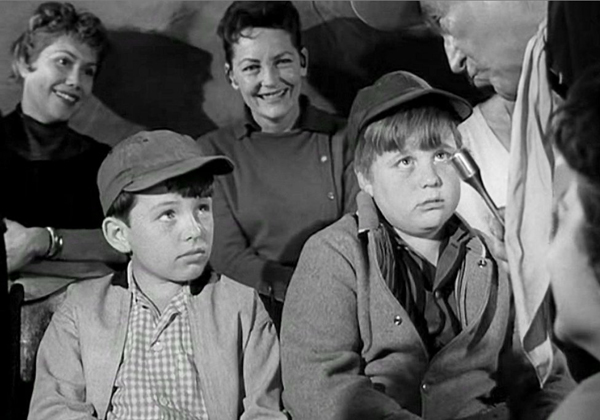 Leave it to Beaver was a really popular show during its time. It is still a reference today and is mentioned in the movies and TV shows. Theodore "The Beaver" Cleaver, the main character, was a middle-class boy in the USA between the 1950s and the 1960s. The show revolved around the adventurous boy. That is a probable reason why the show was so successful. Instead of focusing on the parents' perspective, the story was told from the children's point of view. That was innovative.
How Jerry Mathers Landed The Role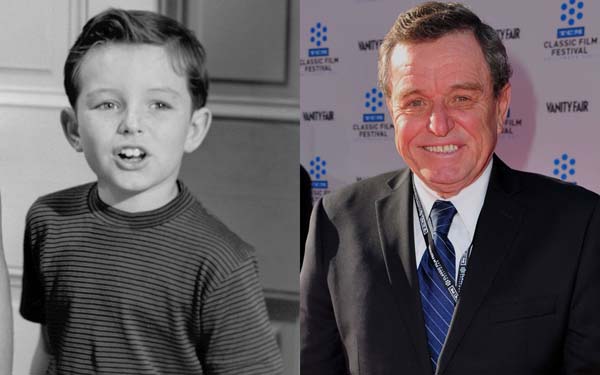 Jerry Mathers was not new to acting when he landed the part as Beaver at the age of 5. He started it off when he was 2 years old and got asked in a mall to pose for a children's clothing catalog. His childhood was filled with commercials, movies, and TV. However, it appears that all that was not the reason why Jerry Mathers got to act as Beaver! In one of the auditions, he got there wearing a Cub Scout uniform. After saying he would rather be in the corresponding meeting, he was hired. His candidness paid off.
Tony Dow Was New To The Show Business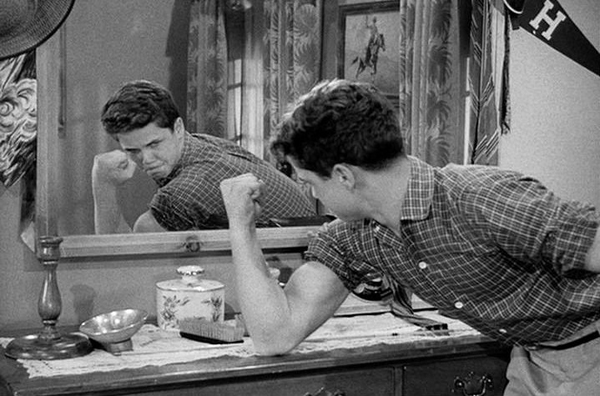 It was not due to his previous experience that Tony Dow did a good job representing Beaver's big brother. In fact, the actor did not have any acting experience before landing the part! Tony Dow worked as a lifeguard and was a diving champion before joining Leave it to Beaver. Having had success in the Junior Olympics, Dow was one of the best divers of the time.
Mathers And Dow Did Not Watch The Show
The crew of Leave it to Beaver was worried that Mathers and Dow's egos got out of control. That is why they asked both of them not to watch the show. Dow later said: "The producers, who were the writers, asked us not to watch it. They didn't want us to get a big head." They did what they were told!
Mathers' Adventures After The Show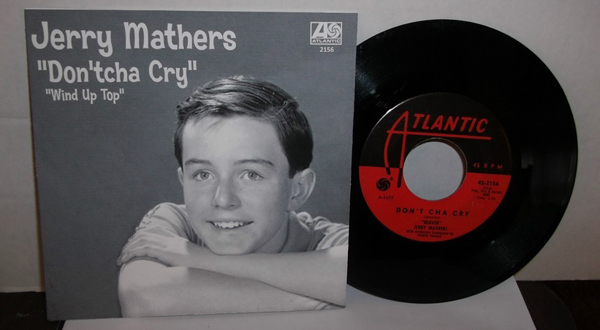 After Leave it to Beaver, Mathers did not act for at least five years. In high school, he created a band called "Beaver and The Trappers". After finishing high school, he enrolled in a Philosophy degree from the University of California. In the meantime, Jerry joined the US Air Force Reserve, having been turned down by the Marines. There was even a rumor spread about how he died in Vietnam… He later became a commercial loan officer. Even though he kind of kept acting now and then, it was only in 1978 that Matters really got back to the show business. Jerry gained excess weight later in his life. He was diagnosed with diabetes. That is why he joined Jenny Craig and became its first male spokesperson. He did lose 40 pounds.
Dow Became A Sculptor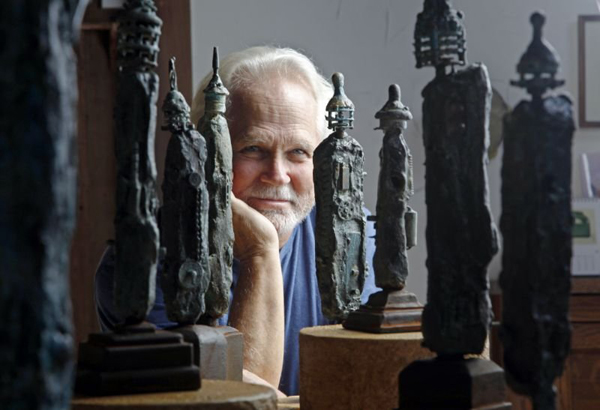 Lifeguard, Olympic champion, actor, and sculptor, Tony Dow was talented in many areas. When he no longer wanted to be in the show business, Dow became an artist. He was a talented sculptor and received recognition from the artistic community for it.
June's Wardrobe Was Highly Criticized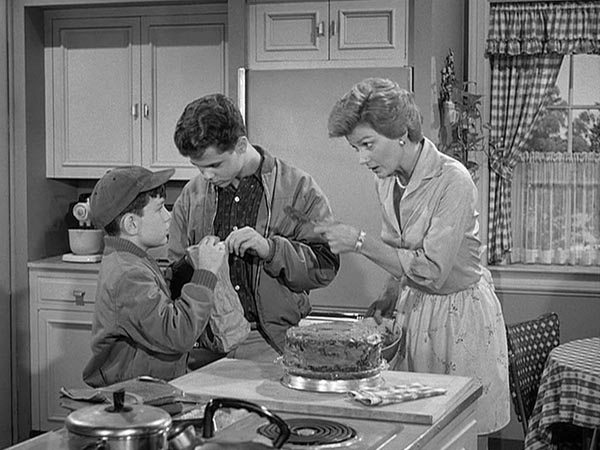 Barbara Billingsley is the actress that acted as Beaver and Wally's mother. It was her wardrobe that was mostly criticized by the audience. She had to always wear pearl necklaces, scarves or tight shirts to cover a hollow spot she had due to a previous surgery. Another regular comment was on her heels since she took care of housework in those. As explained, it was due to the fact that the sons of June grew taller as seasons passed and the producers wanted to keep the mother taller than them. Whether you believe these as good explanations or not, the truth is that all her clothing choices had an explanation.
Billingsley Decided To Travel Afterward
Typecasting was a general issue for this show's actors after it was finished. Billingsley was no exception, having had a hard time finding acting jobs after Leave it to Beaver. That is why she took time until the late 1970s to travel the world. She got back to the show business in 1980 when she played a passenger in Airplane! and kept acting from then.
Hugh Beaumont Regretted Being On The Show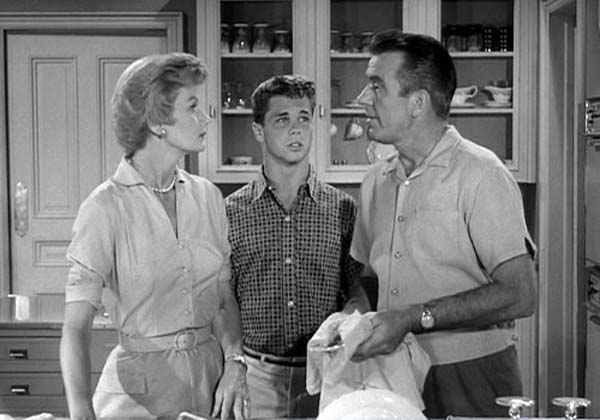 Hugh Beaumont was a minister before landing the role as Ward Cleaver, Beaver's father. The reason why he decided to join the show business was the fact that instructing churchgoers about life did not pay the bills. Initially, he commuted to films, but that did not work once it became a permanent role. While the Beaumont family was driving out to Los Angeles, there was a car accident that resulted in his mother-in-law's death. That is why he regrets being on the show.
Beaumont Wrote And Directed Many Episodes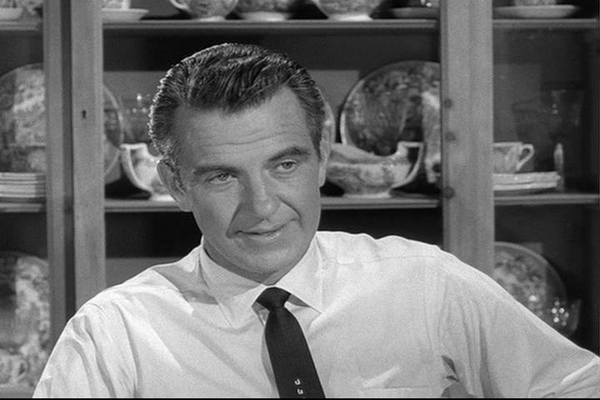 Beaumont is not the only actor to write and direct episodes besides acting. It is actually a common practice. He wrote and directed several episodes of Leave it to Beaver while acting in them as well. One example of an episode written by him is "Family Scrapbook". Ben Affleck, Charlie Chaplin, Clint Eastwood, Johnny Depp and Woody Allen are other triple threat actors.
Lumpy, The Womanizer
Frank Bank acted as Lumpy, a kid that really enjoyed to pick on the main character, Beaver. He was a "muddled, dumpy, awkward" kid, as Bank described. After being in 50 of this series' episodes, he was in 101 in the The New Leave it to Beaver, in the Leave it to Beaver movie and even wrote an autobiography inspired by those experiences. Whoever read his book, inform that he slept with over 1000 women during his lifetime! He was another victim of typecasting and ended up becoming a stockbroker.
Eddie Was Supposed To Be Only In One Episode
Ken Osmond was supposed to only appear in one episode as Eddie Haskell, who turned out to be Wally's best friend. He got the part and seemed to exceed the expectations. His performance and the fact that he immediately blended in with the rest of the cast impressed the writers and producers. They decided that he would stay for the six seasons and he did not turn the opportunity down!
Osmond Got Shot Three Times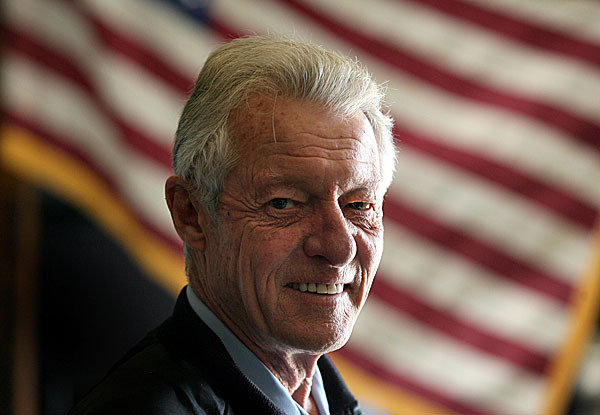 Ken Osmond was probably another victim of typecasting, who gave up on acting after his Eddie Haskell character. He became a police officer. The change even included a mustache to help him go unnoticed. He rode a motorcycle, joined the Los Angeles Police force and performed functions in narcotics and vice. Due to his bulletproof vest, Osmond survived a shooting where he was shot thrice. That specific shooting was even featured in Top Cops. After being placed on disability, he retired. He ended up moving to a quieter place and even co-authored a book.
Kids Were With Their Real-Life Moms On Set
There were problems in other TV shows that included younger actors. That is why Leave it to Beaver's actors, such as Mathers, Dow and Robert Stevens, brought their mothers to the set. They helped taking care of the young cast. Most of the time mothers know what is best for their kids. That was not the case for Robert Stevens, that acted as Larry Mondello. In his case, probably due to his mother's behavior, he had to be written off the show. Barbara Billingsley shared more about this case in an interview in 2000: "We all loved Rusty so much. He was so good in that role. And, unfortunately, they had to let him go… Because his mother was such a pain." According to her, Stevens' mom kept making "demands", leaving the producers no choice.
Each Episode Was Based On A True Story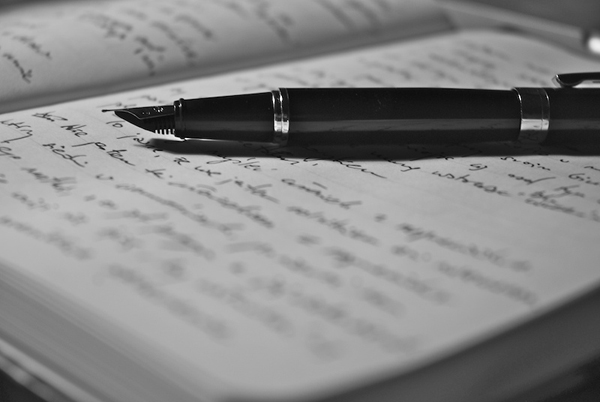 It was Jerry Mathers that shared that writer and producer Joe Connely based each episode on a true story. He wanted to be a writer since he was a child and kept stories from that time and from his children's childhood. Those were the stories that inspired Leave it to Beaver. This fact adds to how relatable the show proved to be!
The Origin Of "Beaver"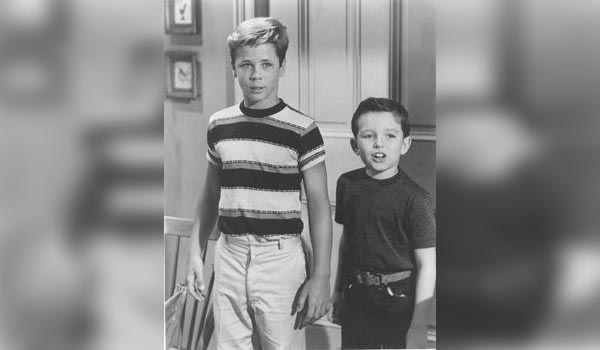 As told in the last episode, Beaver received that nickname due to Wally's inability to pronounce Theodore when he was younger. He could only pronounce it as "Tweedor".  His parents then decided that it would be better if they stuck with "Beaver" instead.
Joe Connely, writer and producer of the show, chose that name from a list he kept. It was the name of a Marine with which he had worked in the past. A probable reason to why the name stuck out to him is the fact that it rhymes with Cleaver.
Some Things Changed Before It Aired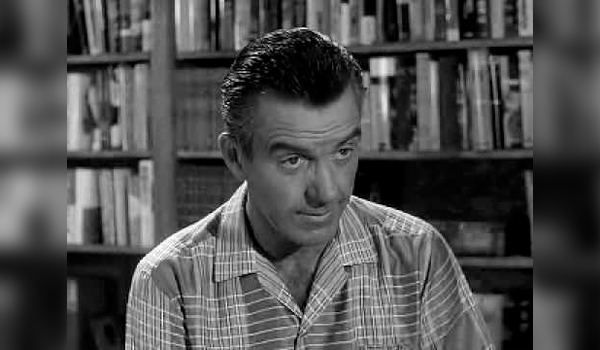 Two critical aspects changed before the release of Leave it to Beaver. One of those was the title. Originally, the show was supposed to be called "Wally and the Beaver." Rumour has it that it was changed due to the resemblance to a nature show title. Another late change that was implemented was the actor acting as Ward Cleaver, Beaver's father. It was supposed to be a different actor playing the part, but after filming the first pilot, that actor was let go. That is when Hugh Beaumont was hired!
The audience Was Not Supposed To Laugh Too Much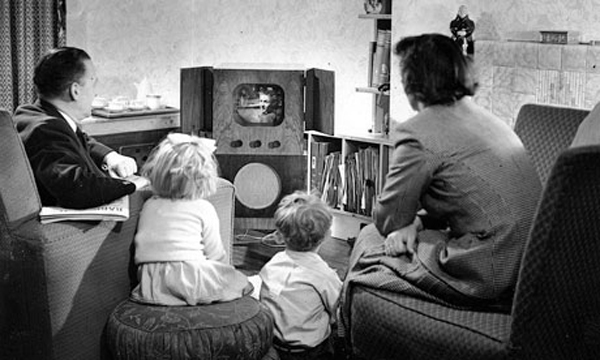 There is no doubt that there were comedic scenarios in the show. However, making people laugh was not the writers' goal. As Tony Dow mentioned: "If any line got too much of a laugh, they'd take it out. They didn't want a big laugh; they wanted chuckles."
First Show With A Toilet Tank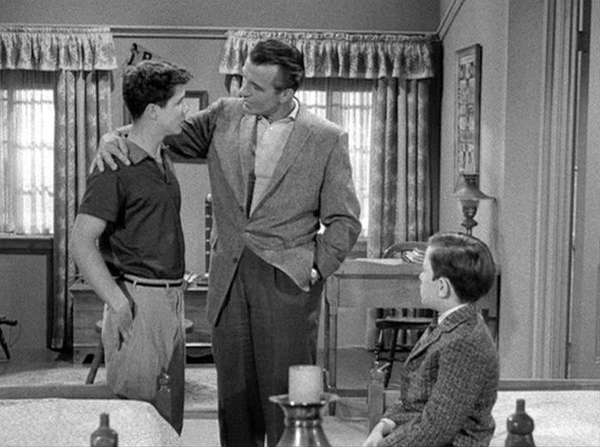 It is usual to see a toilet on television nowadays. That was not the case back when Leave it to Beaver debuted. Censors were very strict when it came to scenes in the bathroom. Somehow, even though it was previously considered as obscene, this show was the first featuring a toilet tank!
Facts About Their Hometown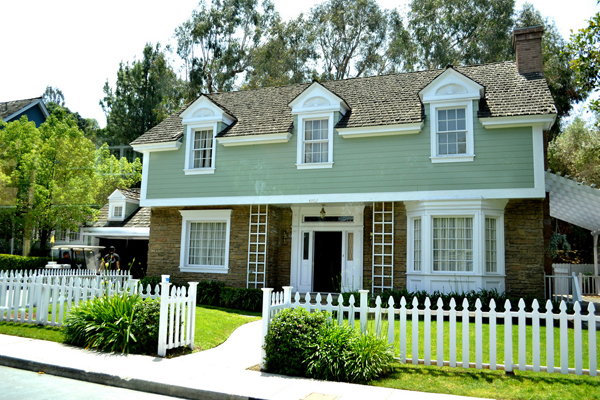 The exact location of where the Cleavers lived was never shared. The fictional town was called Mayfield and it was portrayed as an example of a typical USA town of the time. It was filmed in Universal Studios and there is where you can find the two-story house where the famous family lived. That is as close to that fictional world as you can get. The mentioned house was later used in several other shows, including Desperate Housewives. Even though most of it was filmed in Universal, they did use real footage. One example was one photo of Skokie, in Illinois.
There Was A Sequel Series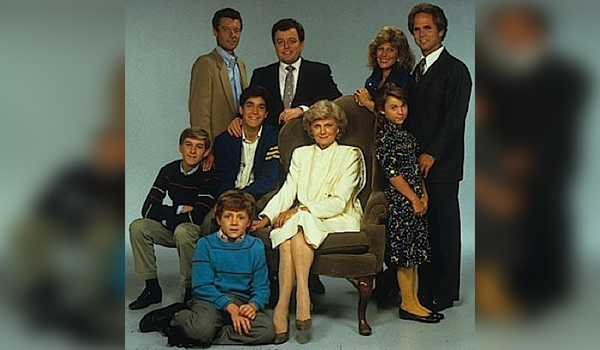 It was not until about 20 years later, in the 1980s, that a sequel series was aired. The sequel ran for 7 seasons, one more when compared to the original's 6 seasons. It did not have the same impact though. The main focus is on Wally's and Beaver's own families. There was also a movie called Leave it to Beaver.
The Merchandising Deals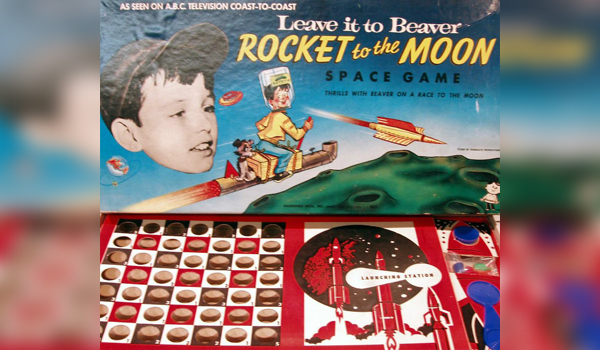 Leave it to Beaver was very popular back in the time. It still is. Toys, board games, and many other merchandising products were sold. This was an effective way to capitalize on the show's popularity. There is still revenue from merchandise as of today! A fun fact is that Mathers became the first ever child actor to seal a merchandising deal. His contract included a percentage of the merchandising.
Beaver's Book Series
Creating a book series based on the show was another way to capitalize it. Beverly Cleary was the author chosen for the job since he had written more than 30 other young adult books. Here is how the process went, according to Clearly: "So I wrote the Beaver books — it was boring work. They wanted a certain number of words and I'm not used to writing prose by the yard and I received several letters saying the books were better than the movie. I cut out dear old Dad's philosophizing."
A Worldwide Phenomenon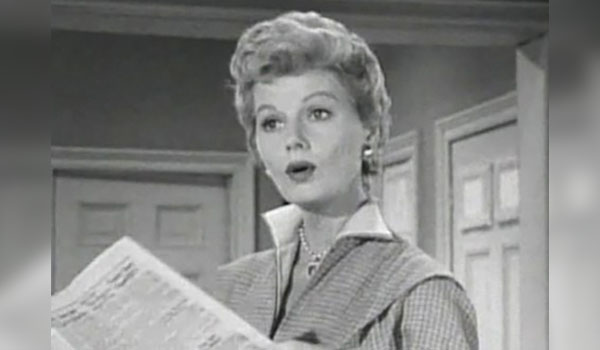 It is difficult, if not impossible, to quantify success. The reach of a show may be one of the determinants that help in that process, though. Leave it to Beaver was aired across the USA and translated to about 40 languages, being broadcasted in around 80 countries!
Poor Ratings, Great Rankings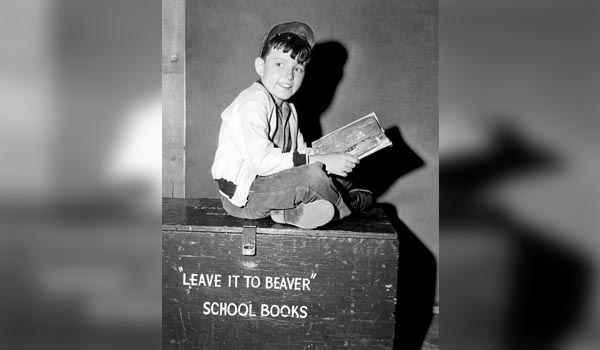 The show never did great when it came to ratings, never appearing in the top 30 of Nielsen's. That did not stop it from being voted as one of the 100 best shows ever by TIME! It was another great achievement when Beaver was ranked as number 74 in the top 100 television characters list compiled by Bravo.