13 Pictures That Encourage You To Stand Against Intolerance
Going against the decision of Indian Supreme Court criminalizing homosexuality and upholding a draconian law, India is quick to change its outlook on the topic of 'queers.' With pride parades, queer film festivals, marches, the traditional indicators of the fact that the country are evident showing that India has a more accepting attitude towards the issue. Bangalore's Pride Parade happened a while bakc, let us look into the details.
Bangalore hosted one of the best queer pride walks India has ever witnessed.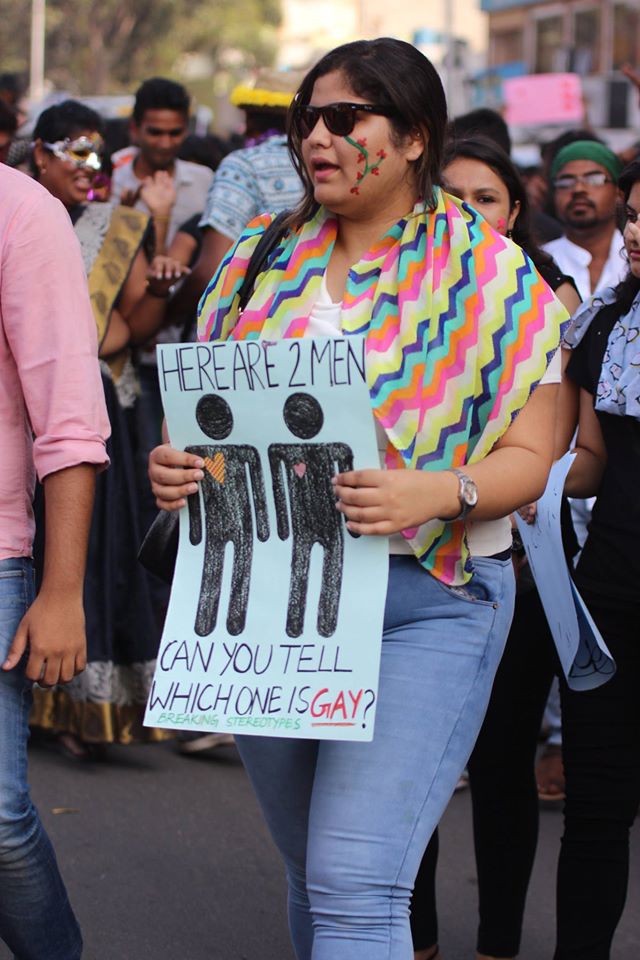 Oblivious to the blank gazes of spectators, more than 2,700 LGBTQ members undertook a march, which started at Majestic and ended at Town Hall in Bangalore.

The rainbow-colored flag was center stage at the Namma Pride Parade.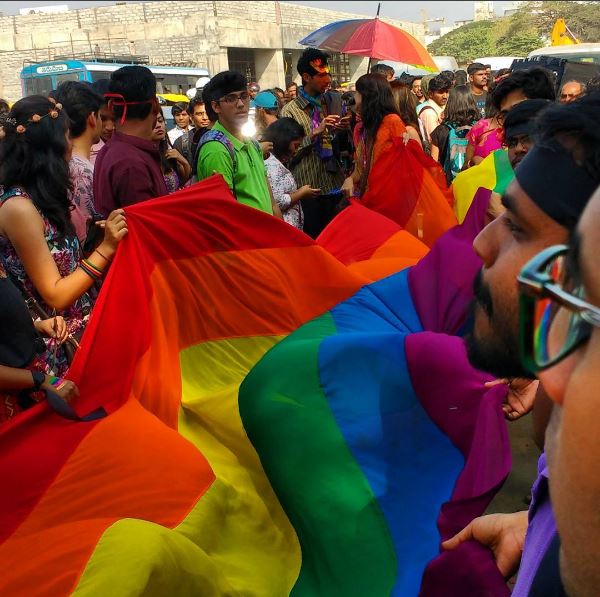 People from many realms took part in the Pride March in support of the LGBTQIA community.
The picture clearly depicts the power of Indian democracy.
Speaking up against intolerance and inequality.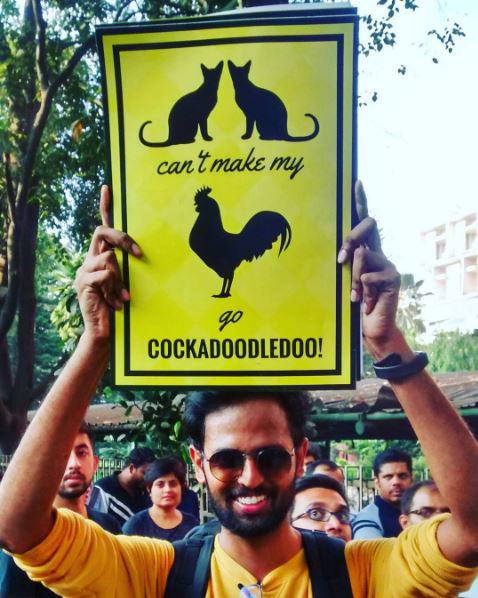 'Namma Pride Parade' was organized as an act of solidarity across the LGBTQIA community, emphasize its fanaticism of growing transphobia.

Bengaluru Pride is in the air…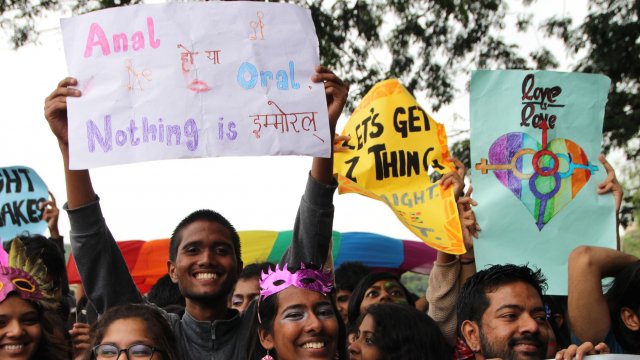 The loud glees of the members dressed up and holding placards of catchy messages, drowned out the noise of revving engines.

People stood up for transgender rights, working as one.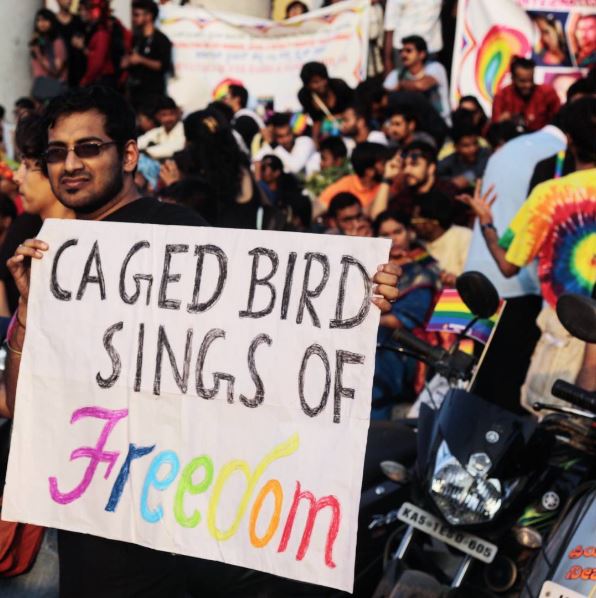 The spirit and ebullience of the crowd did not diminish from the solemnity of the message that the March carried.

Even police support was there.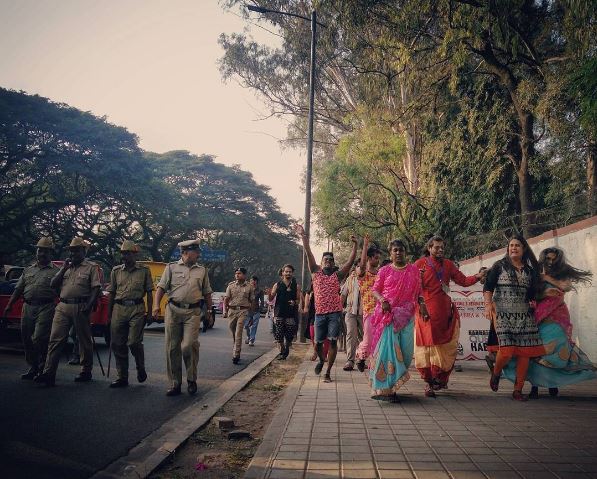 And, as always, Bangalore police played an indispensable role in maintaining peace and order and ensuring that Parade passes without any hiccups.

Then the Parade later turned into introspective space…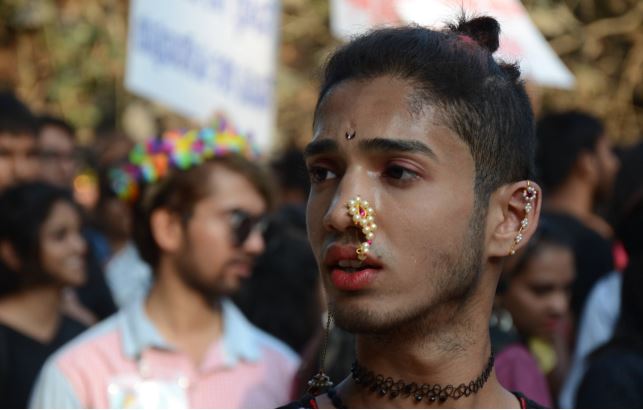 Many trans activists raised questions about the silence of LGBT community on the issue of one of the trans woman's death.

The streets echoed with the watchwords…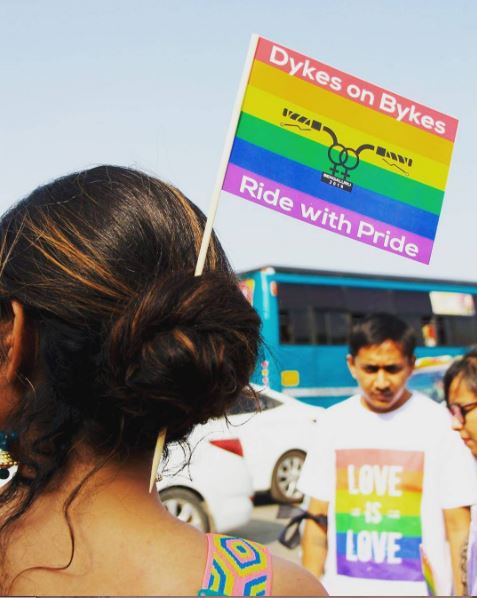 One-Two-Three-Four
Open up the closet door
Five-Six-Seven-Eight
Don't assume your child is straight!

Queer Queens raising their voices.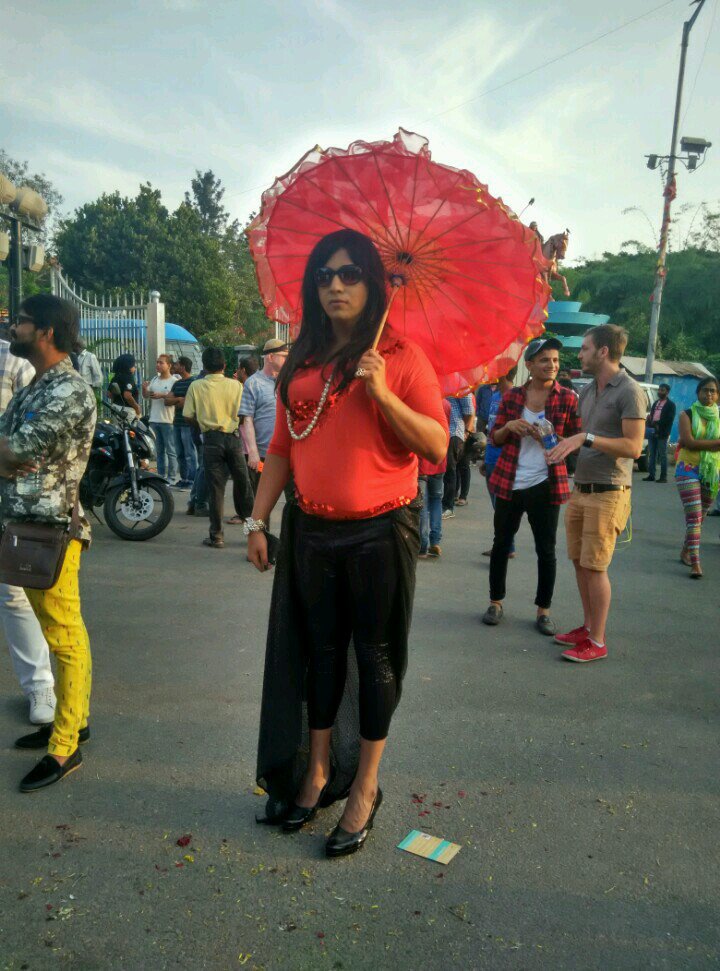 According to LGBT marketing professionals, there are many youngsters unwilling to come out, who don't want to be associated with the LGBTQIA community.

Proclaiming their acceptance and pride.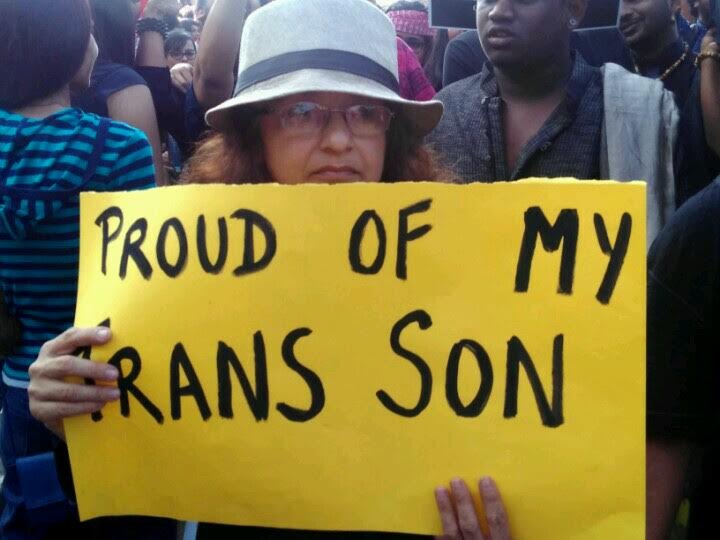 The old lady, trying to change the perspective of people through her placard.

So many colorful costumes to witness.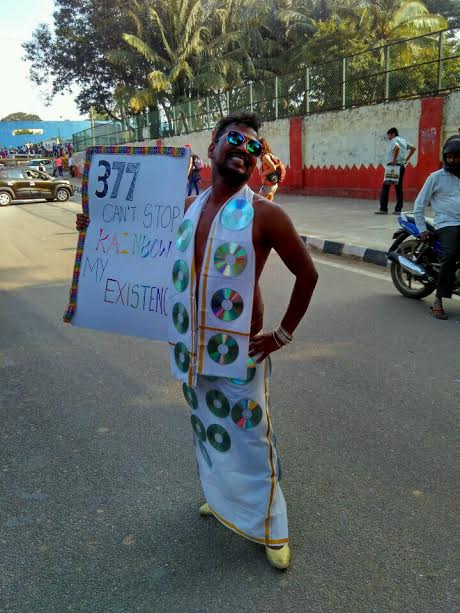 Sporting catchy anti-homophobic banners!
Colored scarves with painted face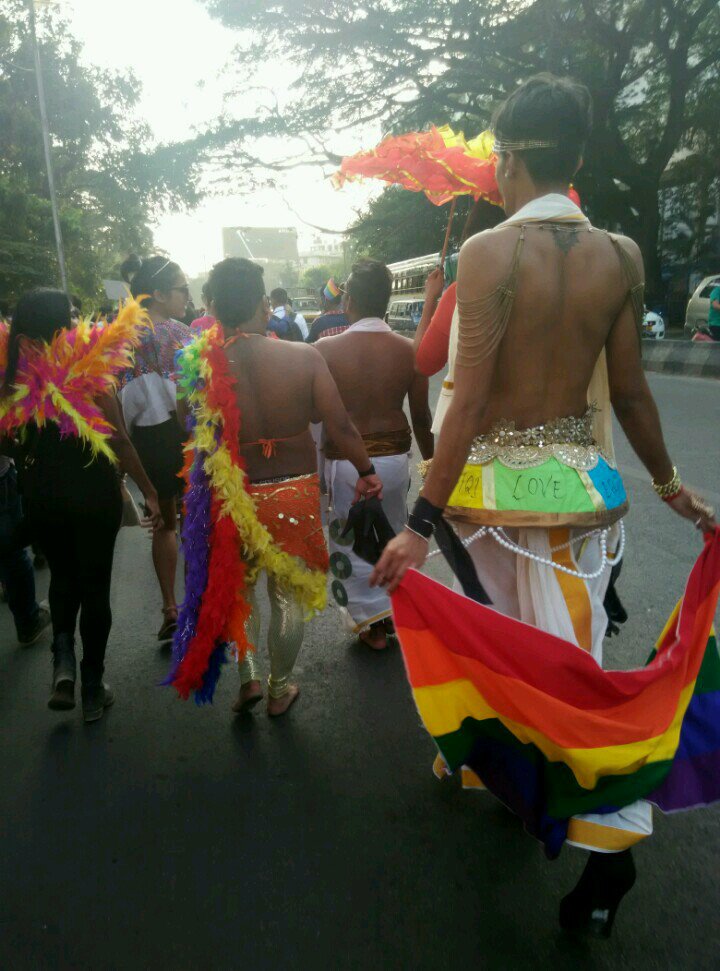 Proud members were dressed in all their frippery.

Orange color to show love and light.